Top 8 Killer Instagram Tips For Beginners
Instagram has seen exponential growth in recent years. Today, it's the most influential social media platform and is continuously gaining more followers. Besides, Instagram is a great way to check in on what your friends are doing day to day as well as what your favorite brands are up to.
If you've been wondering how to best manage an Instagram account, there are a few simple guidelines to keep in mind to help your Instagram photos and Instagram stories become a viral sensation. If you decide to start a profile now, you need an Instagram for Dummies sort of tutorial to guide you to success. Let's break down a few Instagram features and hacks to help you with your first Instagram post and beyond.
How To Use Instagram Like A Pro
To create a strong foundation on a visual platform like Instagram, you need to start with the basic Instagram tutorial that will show you how to create a post, easily edit photos and videos, and a few other Instagram tips to help you grow your profile.
So, interested in starting an Instagram account for yourself or your business but aren't sure about the best way to go about it? Here are all the best Instagram tips for beginners.
1. Learn the basics of how to post on Instagram
If you're new to the Instagram app, you might be wondering, "How do I post on Instagram?" This is a social media platform where you need to be choosier about which images you add to your profile. On Facebook, you might upload 50 photos from your last vacation, but on Instagram, you should only show off one or two shots from your trip to keep your profile aesthetic high.
Once you have an image in mind that you'd like to upload to the Instagram app:
Click on the + (plus) icon at the center of the screen
Select the photo you wish to upload from your Photos library on your phone. Alternatively, you can also take a new photo or video directly in the app.
Click Next in the top-right corner
Instagram will automatically show you a Filters category. Choose any of the filters or tap on Edit to adjust contrast, brightness, warmth, and more.
Once you're satisfied with the filter and edits, click Next once again
Add a caption, location, or tag someone else's Instagram account. You also have the option to share the same image on Facebook or another social media platform by clicking on Share in the top-right corner.
Post your new image
Although Instagram is a mobile-first app, there are third-party tools that can help you post content to Instagram right from your Mac. One of such apps is called Grids. You can use it as a full-featured Instagram client if you prefer Mac over your phone for Instagramming.
To post photos/videos from Mac to Instagram:
Open Grids from Setapp
Click on the plus button at the center of the app's window
Browse any folder on Mac to upload content
Adjust the size and add captions, tags, and location if necessary
Share your photo or video once you're ready.
You can also use Grids for DMs, switching between accounts, and posting Instagram Stories from Mac — something that no other desktop app can do.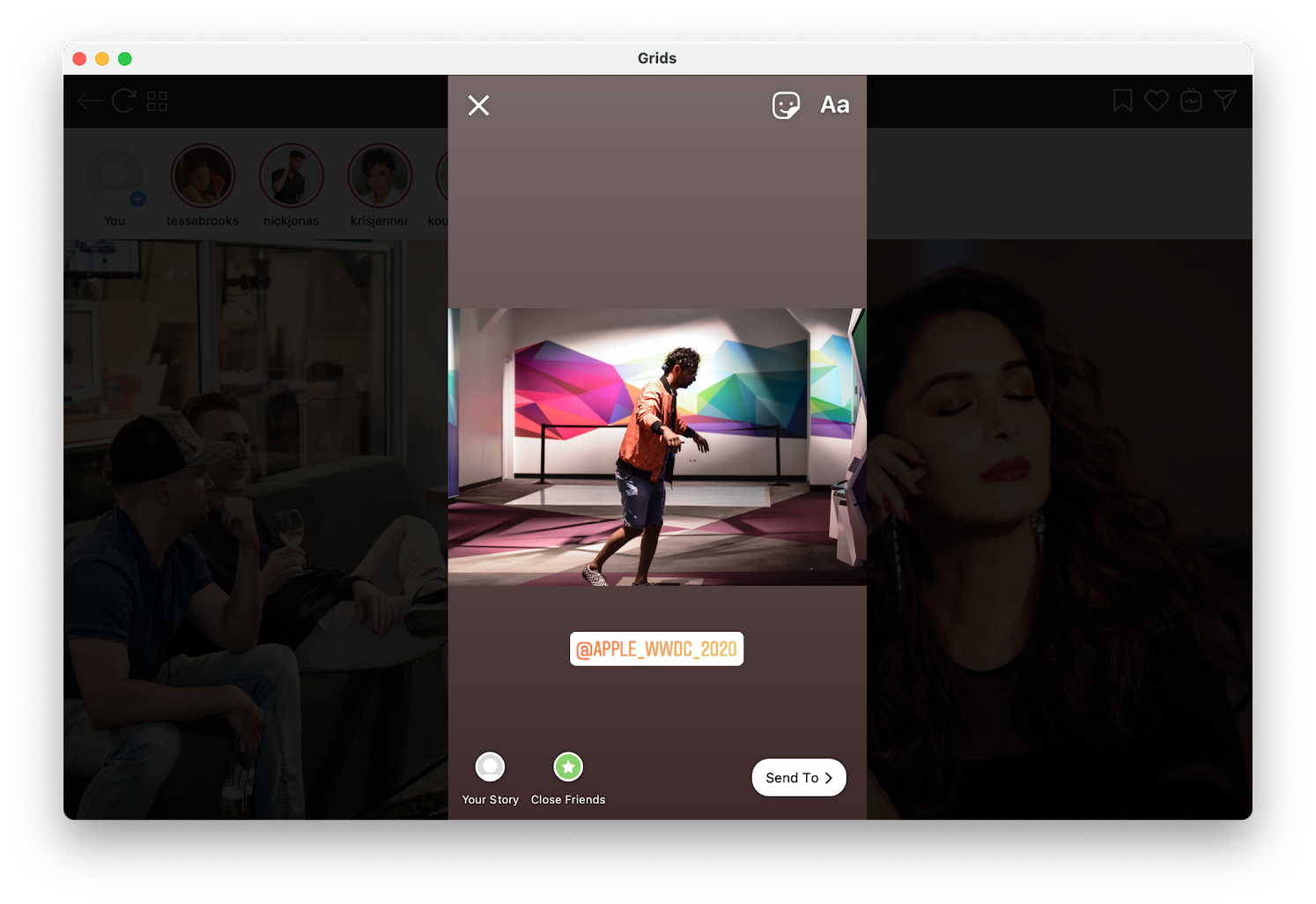 2. Achieve high-quality Instagram photos
Instagram is all about visuals. It's important to choose interesting, colorful, high-quality photos and videos to post. There's no need to worry if you're not a real pro when it comes to taking perfect Instagrammable images. You can just use apps like TouchRetouch to help you edit out small photo defects. Learn more about instagram picture size.
TouchRetouch helps you easily get rid of an annoying blemish, cover up a logo, or erase any other unwanted content. The app's click-based tools provide a straightforward solution based on its powerful algorithms. Now, you can easily mask that powerline or poorly placed trash can that's ruining an otherwise perfect image.
Aside from object and line removal, TouchRetouch also features color correction to set brightness, contrast, highlights, sharpness, warmth, and saturation just right. And why not save time? With a single click, TouchRetouch eliminates dots, specks, and other flaws without the need to zoom in or do any detailed work.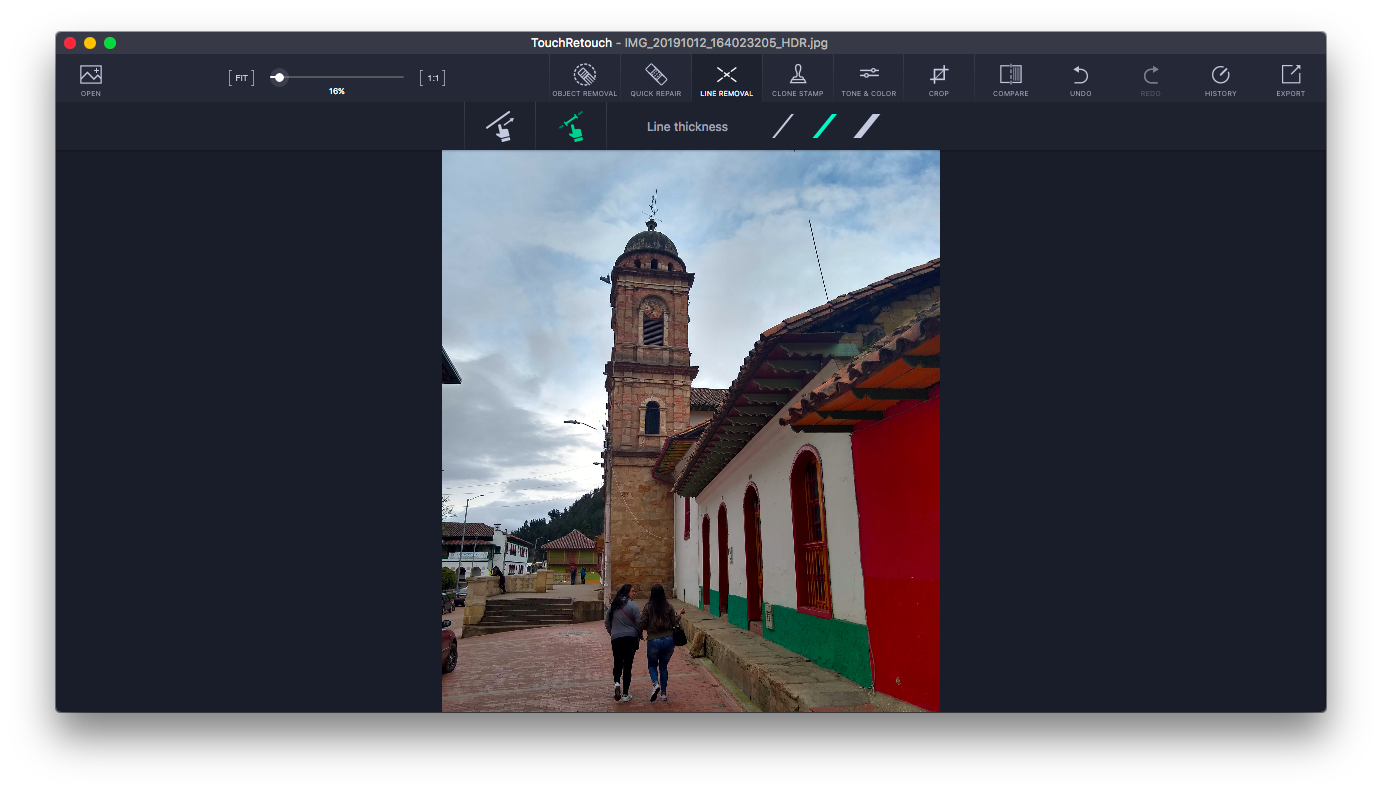 3. Don't overload your photos with filters
Tempted to use the filters offered in your Instagram app? Too late — the trend for photos with an abundance of filters and effects has already subsided. Instead, people now appreciate natural-looking shots done in a single signature style. Try using the CameraBag Pro app to help you add natural accents and get your photo to a professional level.
CameraBag Pro is a lightweight yet powerful photo and video editor built for, well, professionals. It features a library of 200 outstanding filters that have been carefully crafted by photographers, designers, and videographers to help you reach unique results in your work. You can finally create truly stunning content for Instagram and even apply business watermarks in just a few clicks, without all the headache and complexity of enterprise software.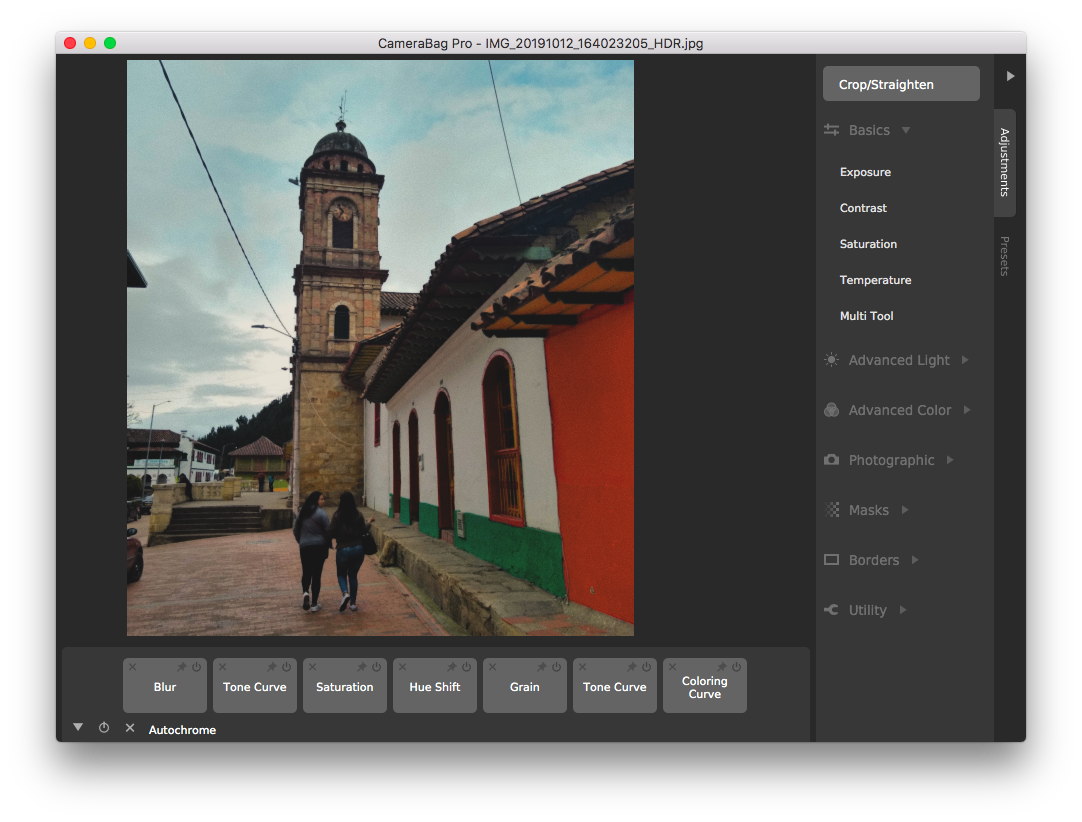 4. Share images and videos on a regular basis
It's important to post regularly, paying extra attention to the content in Stories, to keep your followers interested in what you have to say. Besides, you should make an effort to interact with your followers and answer any questions they might have as well as use Instagram direct to contact specific people you yourself admire.
With all this communication going on, it can be hard to keep track of every messaging system, both on your phone and laptop. To help you manage the workload of reading and replying to messages, try IM+.
IM+ will aggregate all your messengers directly in one place. Now, there'd be no need to switch between proprietary apps or websites like Slack, Whatsapp, Facebook Messenger, or Instagram messenger for Mac, as the app lets you toggle between conversations with an easy-to-navigate sidebar or hotkey switching. You'll also be able to share photos, GIFs, screenshots, and videos directly from your chats.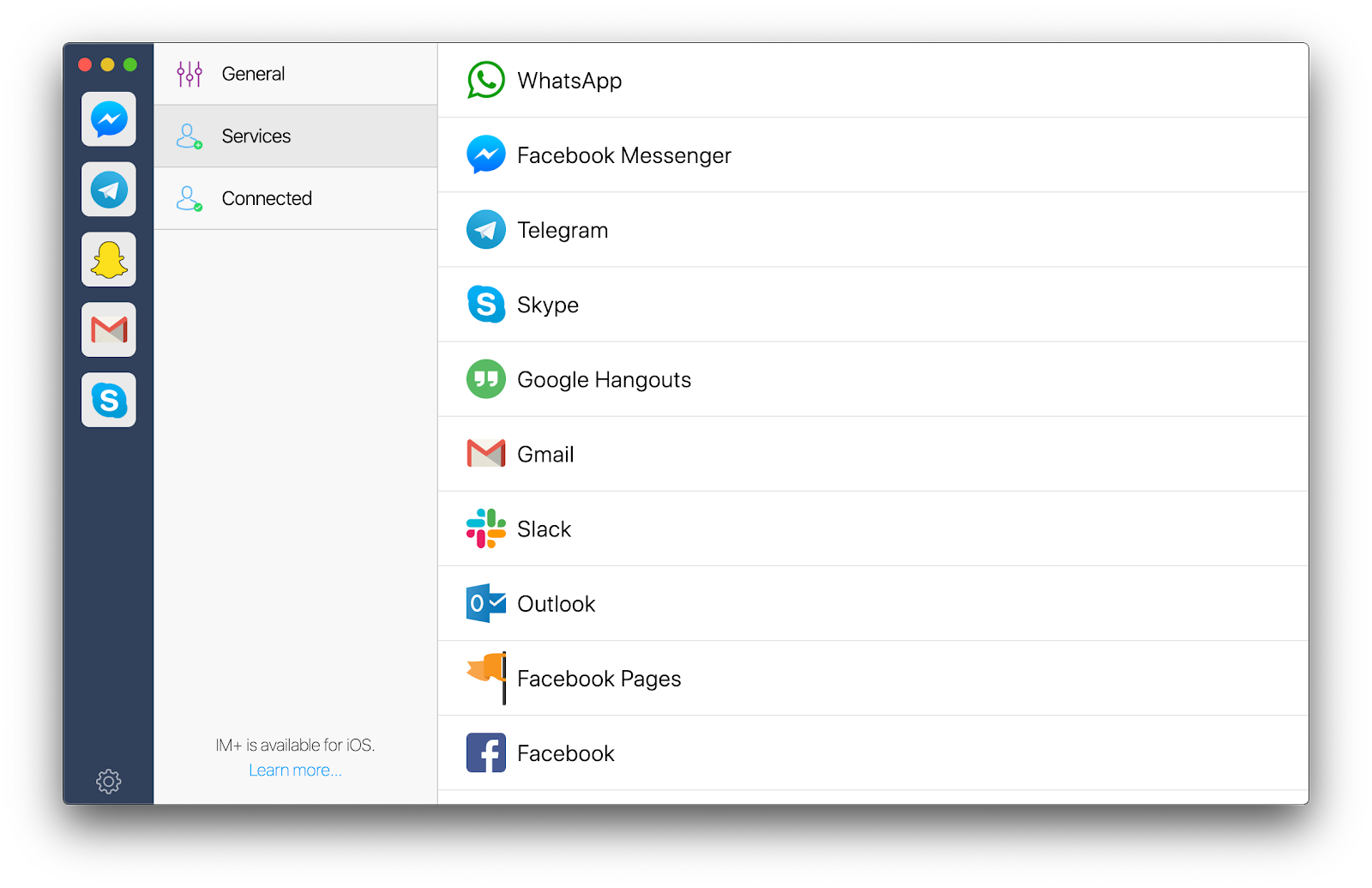 5. Follow the latest Instagram trends
Keep tabs on the latest Instagram trends to find great content inspiration. To view the most popular photos and videos that are relevant to you, use the Explore tab in Instagram by tapping the magnifying glass icon in the Instagram menu. Here you'll find featured images and videos commented on and liked by people you follow. This is a great way to find new users to engage with.
6. Treat your Instagram as a personal brand
Rather than posting faceless perfect shots, try turning your Instagram into more of a personal brand. Share your feelings, thoughts, and ideas. Be the real you. Today, people want to follow a personality above all.
7. Know how to use hashtags on Instagram
While hashtags are a great way to increase your reach, improve Instagram profile search, encourage engagement, and attract new followers, it's important to only use relevant ones. Don't inflate your post with dozens of hashtags unless they are keywords that truly belong. You could risk driving away followers or make your post look like spam if you decide to add too many random hashtags.
8. Find out how to post on Instagram from Mac
The Instagram app is meant to make it easy for you to post from your mobile device. But what if you have the perfect photo or video stored on your Mac that you want to add to your profile? Unfortunately, there's no native Instagram app for Mac and a web version is pretty limited.
However, you can take Instagram to your computer with a third-party app called Grids. Essentially, it's Instagram for Mac, an app that helps you professionally manage your accounts from your desktop or laptop, and it works like a charm. You can easily upload the file stored on your computer onto your Instagram account. Even more, you can post directly to Instagram Stories, DM your friends, like, comment, tag, switch between accounts, and more.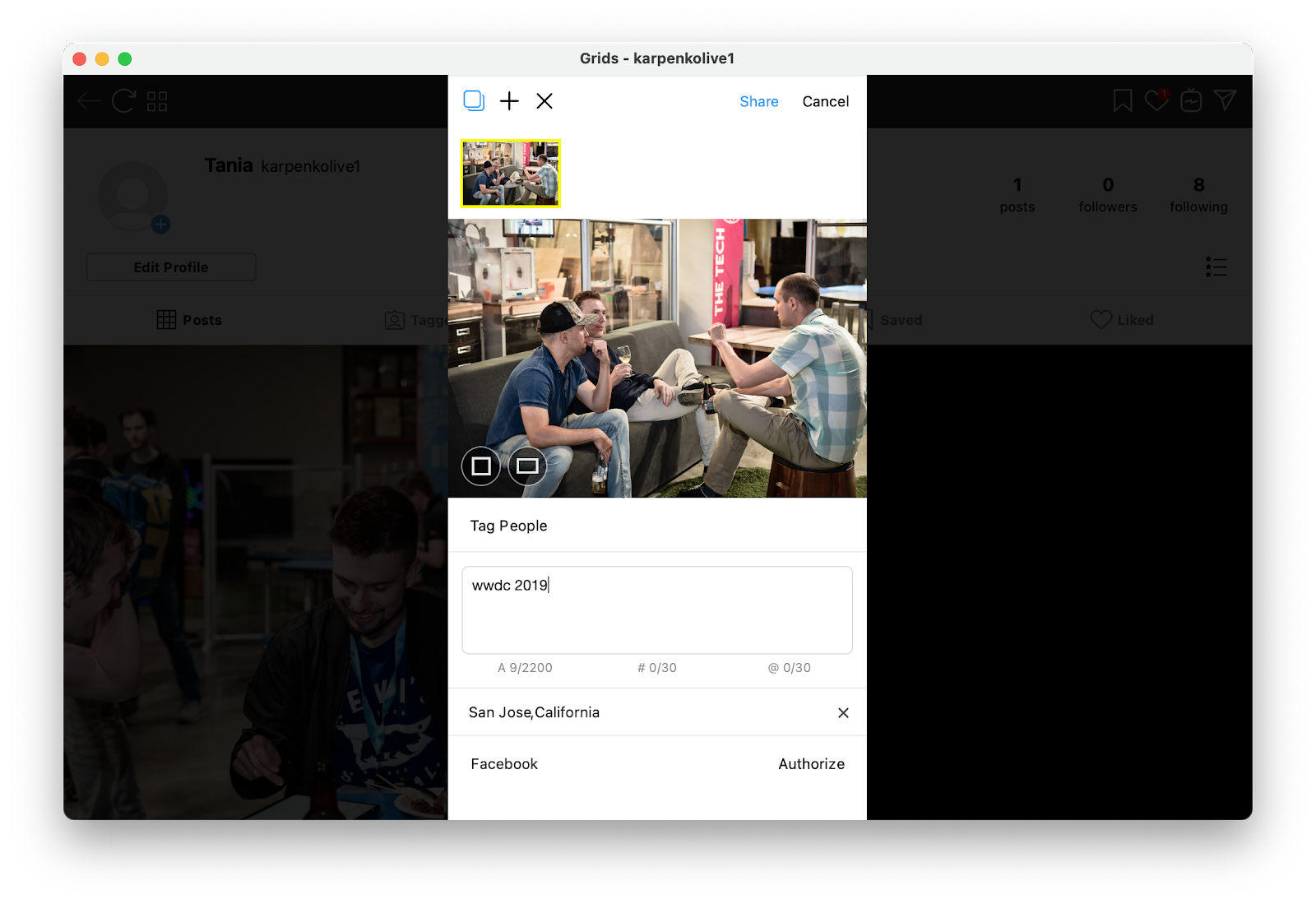 Now that you know how to use Instagram the way influencers do, you're on your way to becoming an expert. With the help of TouchRetouch and CameraBag Pro, your photos and videos will be Instagram worthy in no time. Whereas IM+ will help you with setting up an Instagram messenger for Mac and Grids will give you the joy of Instagram experience on Mac. All incredibly simple.
Best of all, these four apps are available to you free for seven days through a trial of Setapp, a platform with more than 190+ apps to elevate your digital experience. Give Setapp a try and watch your Instagram account gain traction fast by putting these Instagram tips to test.