Instagram for business: a full guide on growing your account
Instagram as a business tool needs no extra proof, it's a massive platform with millions of people who can discover and buy what you have to offer. So I won't spend time explaining how profitable correct advertisement on Instagram can be, you're probably here because you know that already.
What I will explain is how to make money with your account, how to get more instagram followers, and what other apps might come in handy on the way.
Prepping your Instagram account for making money
Your products/services themselves might be all kinds of wonderful and still get no attention on Instagram. That's not because you need to change the product but rather because you need to refurbish its visual appearance on the grid.
It might seem like successful brands just draw the lucky straw because otherwise, how come their dress gets 2000 likes when your gets 20? There's no lottery, it's simple and applicable social media science that can be packed into a guide on how to use Instagram for business.
There are a couple of main ingredients to a soon-to-be successful account. They will let you stand out even when the competition is tough.
Make sure to use Instagram for Business
Create Instagram business account (you can join it with your personal later for convenience). You can do it by:
Setting up a regular account
Then going to Settings
And choosing Switch to Business Profile
If you use an app like IM+ for Instagram on Mac, switching between personal and business accounts is a breeze. All you have to do is click on one of the accounts in the left menu bar of the app. No need to log out and then log back in.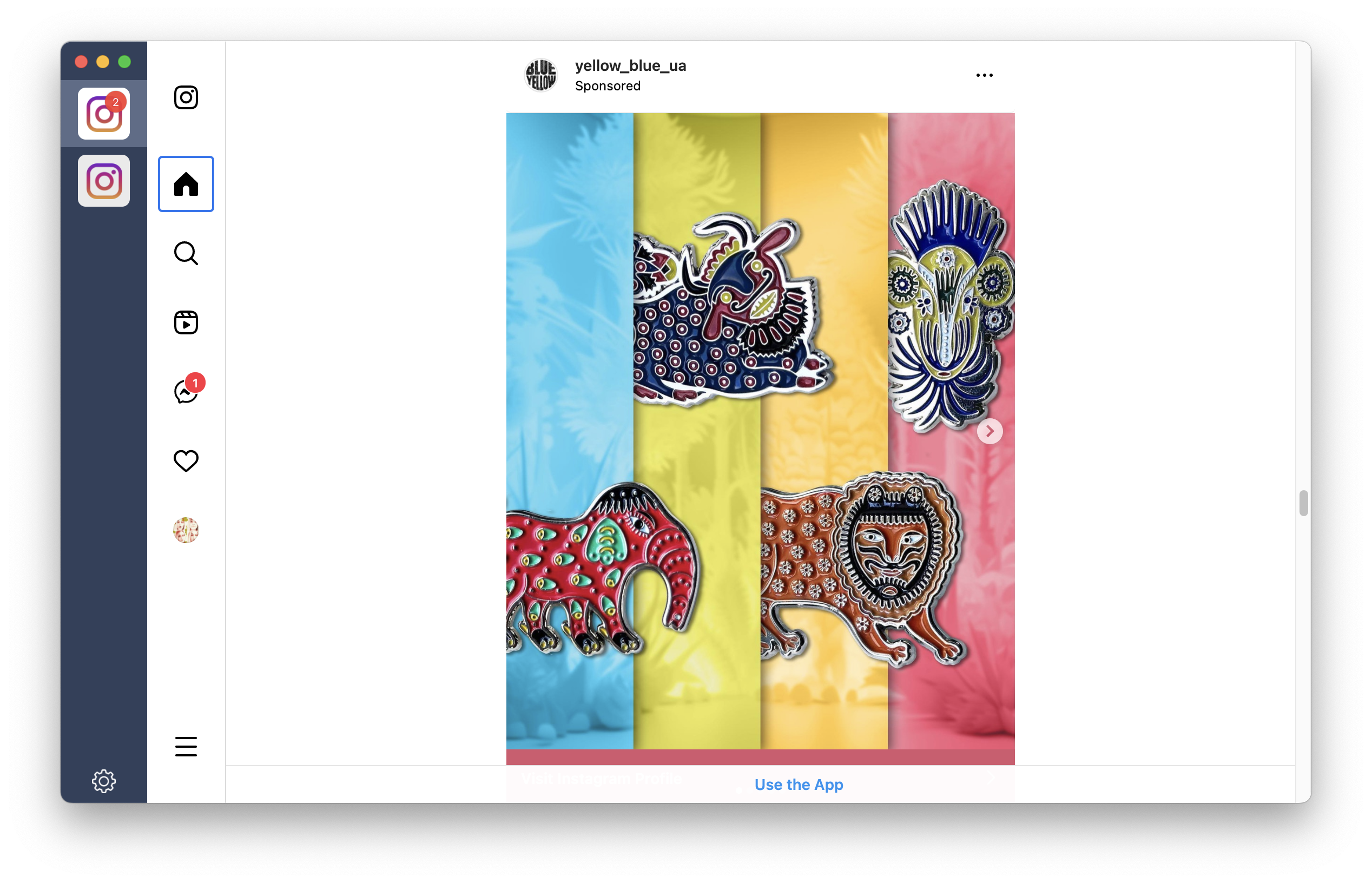 Give links in bio
In your short profile description, post a link to your website (if you have one) or give all necessary information about your business: what you sell/offer, why it's cool (handmade, exclusive, discounted), where you ship etc.
Choose a color theme
A post by Kristina is recognizable because of the marine-blue color scheme and familiar, carefully combined composition. When people who see your posts on their feed visit your account, you have no more than three-five seconds to impress them.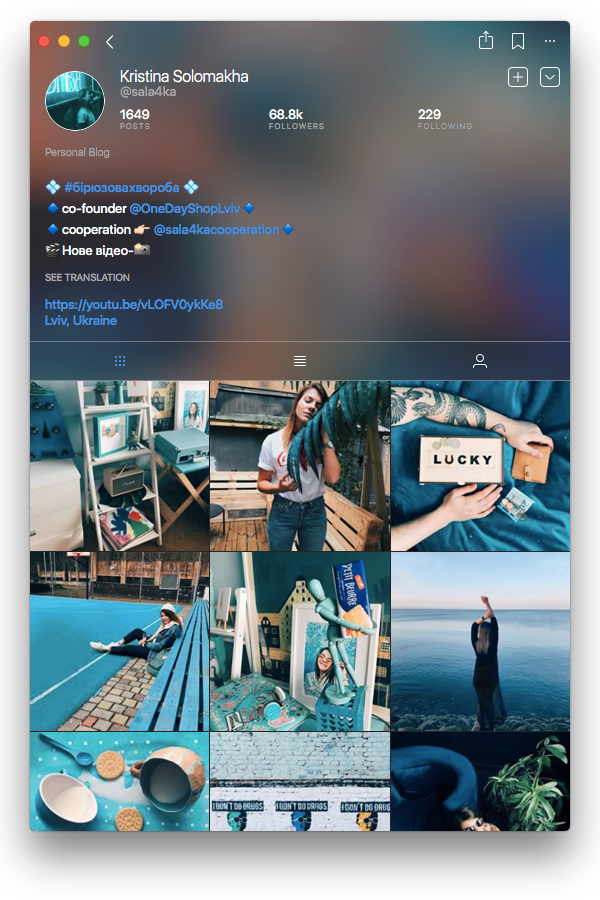 If your images align together and look powerful as a group in the grid view, you have higher chances of getting future customers to follow you.
Think through your specials.Invent topics and contests you can introduce, think of something you can offer your followers, besides "buy my stuff" or "this is our company." Give discounts, special offers, coupons, gift cards, and other similar small presents to your followers and visitors.
Create initial grid
Post around 9 images for starters, with hashtags (we'll cover them in a bit) and at the right time, before you resort to advertising or direct shopping links. This will create a layout that, when opened, looks attractive. People like following attractive brands, not chaotic and pushy.
Tools to produce killer Instagram content
Post to Instagram from Mac
To post to Instagram from your Mac, follow these steps:
Click + Create button on the left side menu.
Add photos or video.
That's pretty much it. For more details, read our guide on how to post on Instagram.
Using your Mac (sorry, Windows users) computer to post and browse Instagram is a huge advantage. If you're creating quality imagery, especially with a regular digital camera and not your iPhone, it's so much easier to skip the step of transferring images back to the phone. Not to mention that you type faster and have access to multiple high-profile image editors. Speaking of which...

Edit images easier with Luminar Neo and CameraBag Pro
Luminar Neo, an AI-powered photo editor, offers a range of fantastic features including advanced masking options, quick one-click presets, AI enhancement tools, and more. As you may know, Photoshop has a cluttered interface that makes it difficult for novice users to achieve great results with little effort. Unlike Photoshop, Luminar Neo is known for its intuitive interface, so you don't have to be a pro to get a stunning image after editing.
Another tool, CameraBag Pro, offers a customizable approach to editing. The app lets you create and experiment with your own filters and presets. It also has all the essential features like color correction, sharpening, noise reduction, and more. With these two apps, you can get the look you want for your images with minimal effort!
Remove unwanted objects from images
In case you notice that some of your images contain extra stuff, like a stray hair or a garbage can in the back, TouchRetouch will do the trick. You can just select the unwanted object and the app will replace it with the background and surroundings, using its advanced algorithms.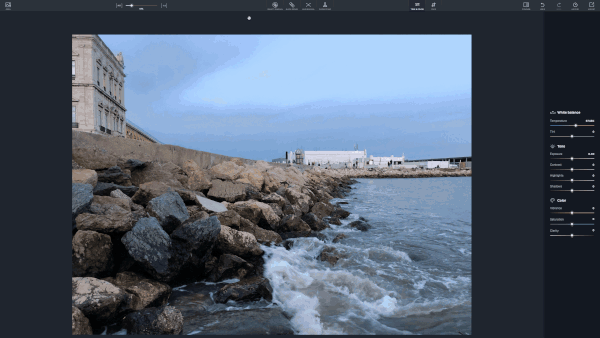 Keep your photo gallery in order
Gemini is a handy app that finds duplicate and similar images in your gallery and helps you clean them out. When you try to take a perfect shot, you're left with a hundred imperfect tries. Gemini will find all of them on your hard drive and clean them up.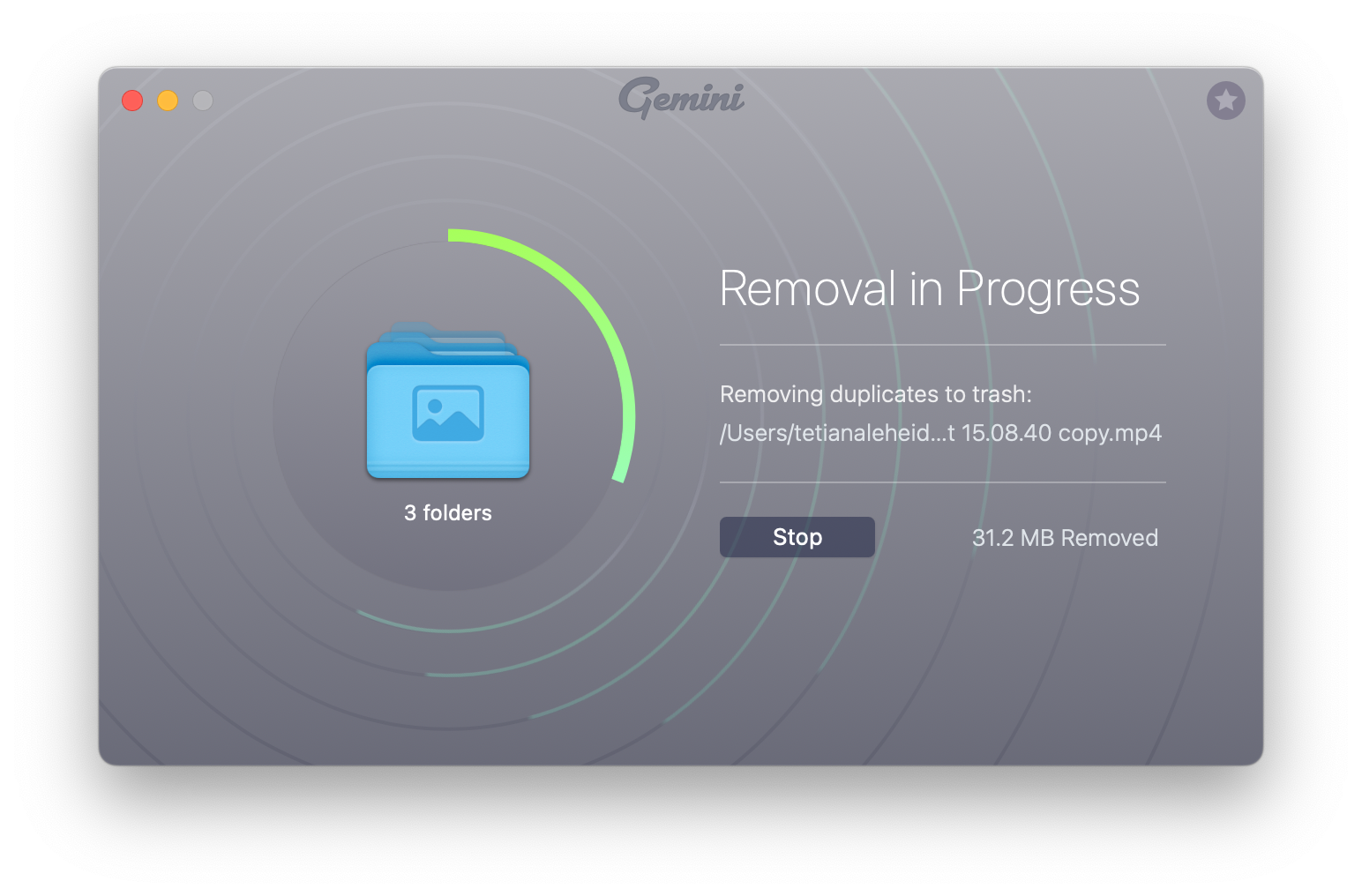 The good thing is, you don't have to buy all these apps separately, they are available on Setapp subscription, together with dozens of other apps that can help you with your Insta business. For instance, there's an all-in-one messenger IM+ where you can text anyone on FB, Twitter, Instagram, Skype, WeChat, and whatnot from a single window.There's also a World Clock Pro that lets you easily know which time it is in any city, if you want to sell globally.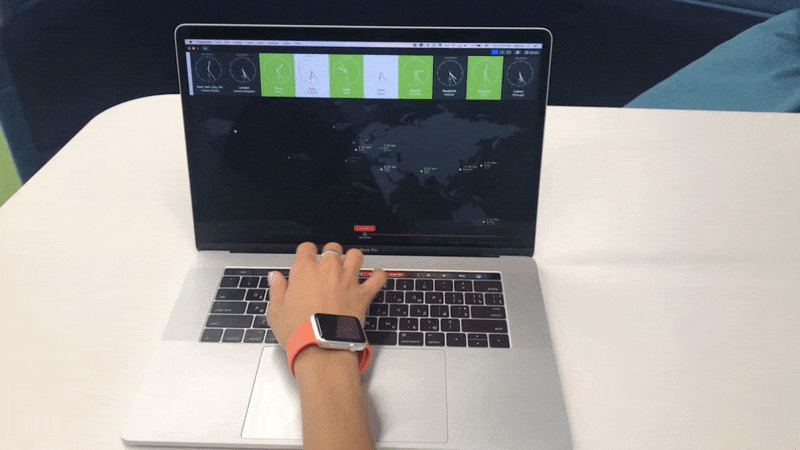 A 2Do list to handle every little task, a personal finance manager Chronicle, and more handy tools.
Try all these and dozens of other awesome Mac, iPhone, iPad, and web apps on Setapp at no cost for seven days. Then pay $9.99 monthly if you like all the power the apps give to you.
Get more instagram followers
Finally, we have reached the topic of your popularity on Instagram. If you want your follower count to grow steadily, follow the advice below.
Master the fine art of hashtags
Instagram allows up to 30 tags per post and gives you suggestions and approximate volumes when you start typing them im. Hashtags give exposure and correct hashtags give you the right exposure to the right people.
The trick is to find the ones that are not too famous and generic like #fashion but also not overly specific like #biketoursruralgermany. Both will have limited effect because it's too easy to get lost in two million posts for popular tags and too hard to browse the exact wording you've come up with for unpopular ones. See how many posts the most popular tags in your field have and find the ones that are half as popular. That should be about right.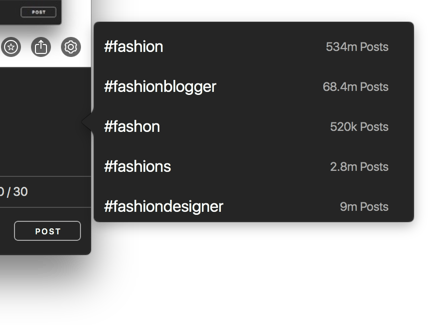 Experiment with timings of your posts
Posting for business is different from personal posting. If you're not an influencer meaning you don't have a large following, when you post does not matter much. But when you need people to definitely see your image, make sure it appears on their feed.
How? Here's what Instagram does: it shows recent posts combined with popular. For instance, people browse Instagram looking for shoes and you happen to sell shoes. When they type in "shoes" in the search field, they see recent posts and most popular posts over the past few days. That's why, if your account is not too popular, you need to find that sweet spot in time when your potential customers browse Instagram. You might employ detective skills and imagine how your average customer goes about their day but the truth is, it's better to simply test. Try posting at different times and see when you get the most likes.
Reach out to potential customers
Find your audience, comment on their images, compliment their photos, follow them. If you're unwilling to spend thousands on advertising, at least in the beginning, use networking. Let them see you by finding them first.
Collaborate with influencers
The integral part of using Instagram for business is collaboration with artists and influencers in your field. This might not be free, be willing to give something in return, probably money. However, the exposure you get from picking the right artist/influencer is way more powerful and has a more lasting effect than ads in the long run.
Stick to best practices of doing business on Instagram
Employ stories for news and updates about latest posts/offers. Especially employ videos and boomerangs, they attract more attention than still images.
Try not to place text on pictures, it spoils the visual appeal. Price, credits, and descriptions can go below.
If you choose to not disclose the price of your products/services, people will write more comments and direct messages asking for it. This will raise the popularity of your post and give you potential customers, but it's a shallow practice. Judgment call.
Tell stories behind what you do/sell. Show how you make it, show the production process, work environment. People are drawn to real stories and real people. And they like buying from real people, so be human even when you represent a company.
That's about it in terms of getting your Instagram account for business off the ground and finding future customers. Keep in mind that Instagram is not a universally fitting channel. If you're selling financial services or steel beams, don't expect your audience to hang out there. Be considerate of their interests and routines, always think of what you can offer besides product images. Good luck!