BetterZip: Achieve Better Compression for Files and Folders
BetterZip makes compressing and unzipping files on a Mac easier than ever. Not only does it integrate into your finder interface for maximum convenience, it also allows you to customize its unzip options, ensuring that you get what you need from it every time.
How to compress files and manage archives with BetterZip
This slick compression client like gives you a peek into zipped files before you open them, lets you handle common and obscure file types, and lets you encrypt your own files for an added layer of security. With a presets menu that you can shape according to your needs and an unobtrusive design, you'll be handling archived files faster than ever before.
Here is a wrap-up video of how to get the most out of it:
That's it. Yes, it's really that easy.
Setting your compression presets
The first thing you'll want to do is open the "Presets" tab in the preferences window. This tab lets you choose the compression and extraction options that will appear on the app's menu.
To create an option, click the "+" button at the bottom of the screen and use the drop menus to customize it. In this tab, you can also use the Q and T radio buttons to set default options. Finally, you can use the "Gear" button to add an option to the services menu in finder.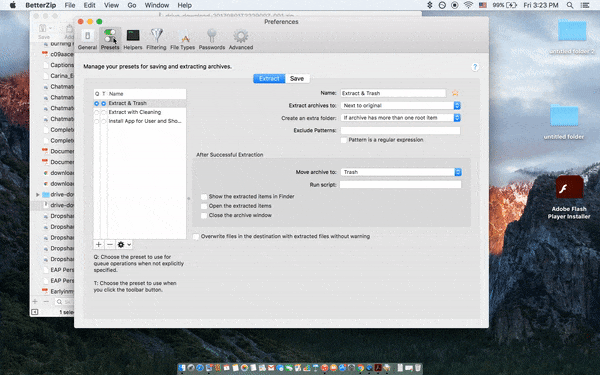 Preview compressed files without extract them
If you'd like to know what's inside a zipped file without opening it, BetterZip has you covered. If you navigate to the zipped file in the app's file viewer, you'll be able to scroll through its contents and get an easy preview of what's inside. This also lets you make decisions about which parts of a zip file you want to extract, giving you precision and avoiding clutter.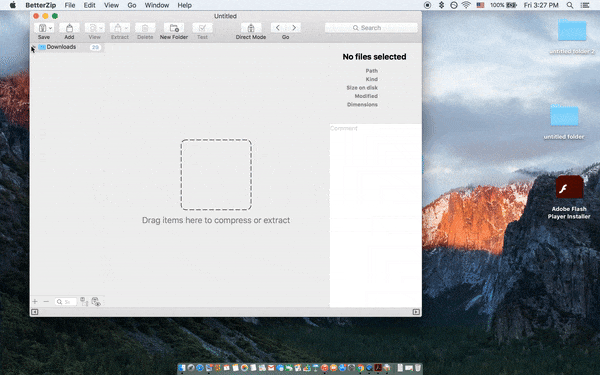 Unzip and compress files and folders
To unzip or compress a file or a group of files, just use the app's built-in Finder button. You'll be able to select from your list of presets, conveniently divided into options for compression and extraction. Select as many files as you want to compress or extract, then click the Finder button and select the option that works best for you. It really can't get much easier.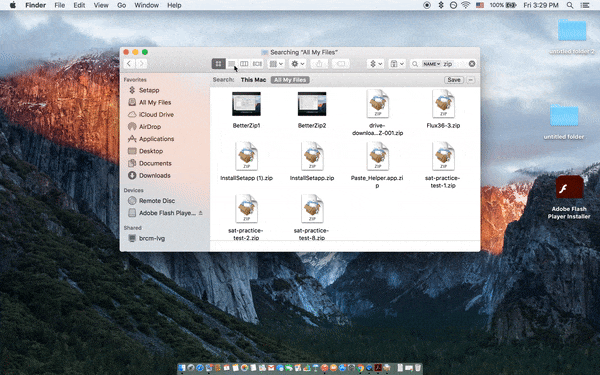 With BetterZip, you'll be able to customize your experience to fit your workflow. Plus, with its seamless integration into Finder, the app's menu will never be out of reach. Make sure to take advantage of its security services.
It's never been easier to add a layer of password-protected encryption to ensure that your archives stay private.