Everything Apple announced at WWDC 2021
How to check into a hotel with a phone? What does John Steinbeck have to do with the new macOS? And why you'll probably see less funny pics your friend sends you throughout the day? Let's catch up on the major WWDC 2021 announcements.
Universal control
A huge upgrade to Apple's Continuity arrives with Universal control. Apple's big focus for a long time was cross-device work. With Universal control, you can fly across MacBook, iMac, and iPad, moving the cursor fluently between them.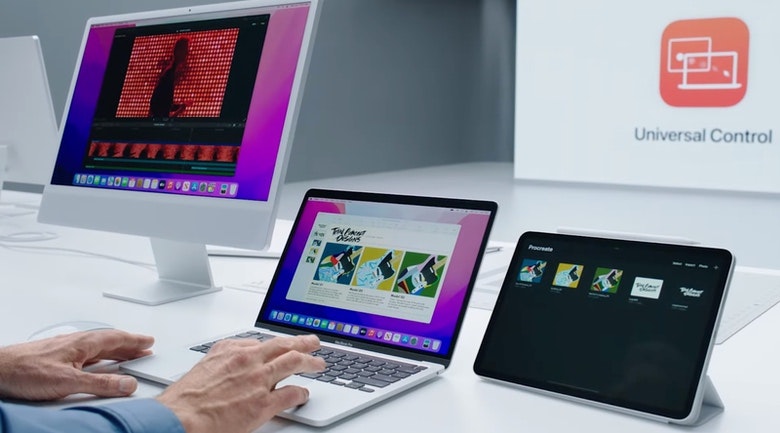 "Focus" mode in iOS 15
iOS 15 puts a strong focus on you staying focused. Apple makes it easier to limit distractions in your daily life with new modes like "work" and "personal." Depending on the mode, iOS will filter notifications and show only the relevant updates and messages. And no worries, you'll never miss a thing — all notifications will be bundled into the new Notification Summary that you can check in your free time.

Tip: Want a focus mode on Mac? Try Focus app to block distractions and Serenity to mute notification sounds for individual apps.
Time for FaceTime
FaceTime stole the spotlight this year. Here's what's coming to Apple's video chat app:
SharePlay. According to collective wisdom (aka Twitter), SharePlay is going to make FaceTime a superstar. The feature enables you to stream video and audio in sync with your friends. For now, only TikTok, Hulu, HBO Max, and Disney+ will be supported.

Spatial audio. Online meetings will sound more like real conversations with sound coming exactly from the on-screen position of the person talking.

Links. Invite anyone (even those on Android) to join your FaceTime call from a link.

Voice isolation. Calling from a crowded spot? FaceTime will mute the background noise.
macOS Monterey
Monterey is a wonderful spot in California, known globally thanks to John Steinbeck's novels. Now it's also known globally thanks to Apple. macOS Monterey will feature Shortcuts (formerly available on iOS), AirPlay to Mac, and new tab groups in Safari. And you get to enjoy all the perks of Universal control and SharePlay we've mentioned before.
Coming in fall.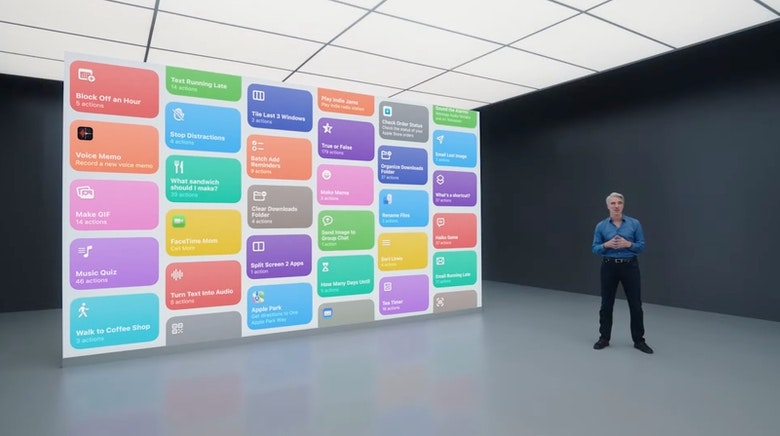 Live Text
Apple makes it easier to extract text from photos with the new AI-backed feature called Live Text. Take a picture of anything that has words and your camera will make those words selectable automatically. Live Text will work on iPhone, iPad, and Mac.
The idea is not new. Google and Samsung have boasted similar features. Plus, there are apps like TextSniper that can copy text from any visual on Mac — from slideshow to video (you can try TextSniper for free on Setapp). But if you just want to digitize notes, Apple's Live Text is great.
What else?
Some people call this year's updates "nothing big," but we think each of them is a step forward. Shortcuts in macOS might be the beginning of the end for Automator, Universal control will gradually replace all Continuity features, and FaceTime might be getting a second breath.
And that's not it! Here's a quick overview of other stuff Apple announced on June 7:
Digital ID. You'll soon be able to put your ID (and even hotel keys!) into Apple Wallet. This means some hotels will let you check in using nothing but your phone.

watchOS updates. New workouts, respiratory rate tracking, and portrait-mode watchface.

Health data sharing. Let your family members or physicians have access to your health data.

iCloud recovery. Save contacts of people who can help you get into your iCloud in case you lose access to the account.

Privacy report. Apple will now make summary of how often other apps access your location, photos, etc.

Home screen widgets on iPad. We asked for it, they did it. Customizable widgets and the App Library are now on iPad.

Mentions in shared notes. Ping people with @ in the Notes app.

Find My for AirPods. Finally, you can use the Find My app to track the location of your AirPods. Even if they're in the case.
From the smallest tweaks to major app updates, Apple is headed in the direction of automation. Easier transition between devices, customizable workspace, and shortcuts all contribute to that. Setapp contributes to that too. If you want to work faster and more efficiently on Mac and iPhone, try it for free. It has curated app collections and recommendations that fit your flow.