WWDC 2020 Keynote: Apple silicon chips, iOS 14, and macOS 11 Big Sur
The latest Apple Keynote event has been unique in format — all virtual due to the Coronavirus pandemic. It's been nothing short of unique content, too. Here's everything we learned about Apple's shift to ARM-based chips, macOS Big Sur, iOS 14, iPadOS 14, watchOS 7, AirPods upgrade, and more.
Mac chips are getting real
If there's one thing the Apple community has been "on the edge of their seats" about, that's ARM-based chips. And yes, Apple confirmed it. The long-awaited shift to Apple CPUs — which you can now refer to as Apple silicon — is happening. Apple says the transition will allow for "the highest performance with the least power," and will align iOS and macOS like never before.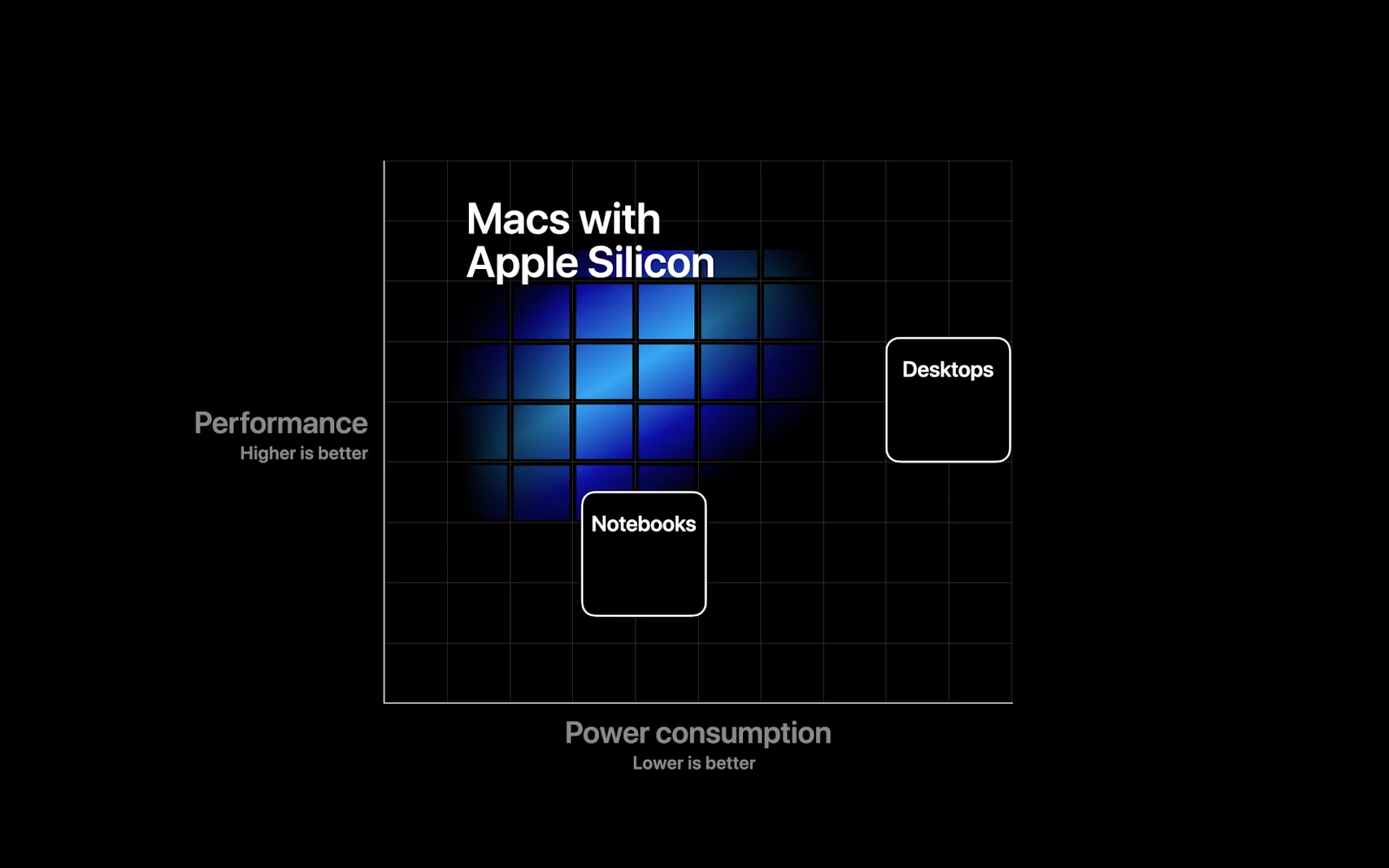 All Big Sur apps will work on Macs with new processors. What's more, Apple partnered with Adobe and Microsoft to make apps like Lightroom and Photoshop Apple silicon-ready from day one. Developers will be able to use a dedicated transition kit (DTK) to recompile their apps so that they match the new system — and it looks pretty easy. Apple intends to roll out native chips to Mac computers over the next 2 years, and the first Mac with Apple silicon will ship later this year.
iOS 14 supported devices, new features, and release date
This year's OS updates place a strong focus on design changes, aligning user experience across Apple devices. The upcoming iOS 14 beta, in particular, will arrive with the redesigned Home screen and a brand-new way to use widgets.
You'll be able to organize apps by custom widgets — for work, entertainment, and whatnot — as well as place widgets on different Home pages. It's kind of how you use Apple Watch apps: more content with less clutter. Plus, you'll be able to view all your apps from one neat spot at the end of the Home screen pages, the App Library.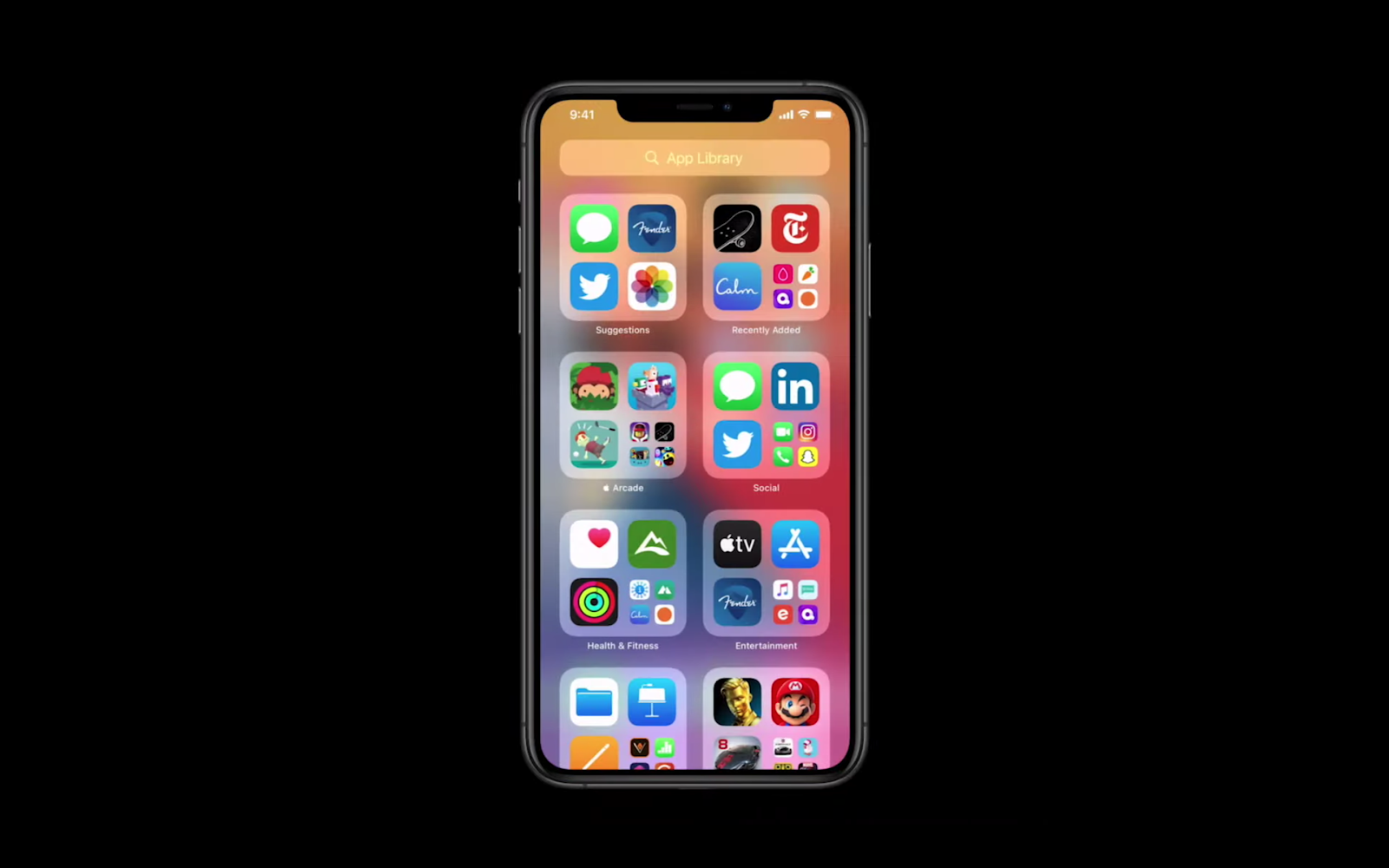 Incoming calls and Siri requests will no longer invade your iPhone space. The new Picture-in-Picture mode enables you to stay on whatever you're doing on the iPhone, while also answering a FaceTime call from a small pop-up notif.
Traditionally, Apple brings improvements to a few native apps:
Messages will get more diverse Memojis and new group chat features such as pinning conversations to the top of the screen and setting custom group photos.
Maps embrace cycling directions and electric vehicle routing. So if you love green travel, you should definitely be excited about the iOS 14 release date. Apple Maps iOS 14 will also include curated Guides featuring a list of must-visit places in a city.
New Privacy tweaks for improved control. This includes the ability to share your approximate location with app developers rather than the precise one, and upgrade existing accounts to Sign in with Apple.
What's new-new? Apple debuted CarKey, the iOS 14 fancy feature for car owners, which should basically replace your set of physical car keys. BMW will be the first to support Apple CarKey, with more carmakers joining soon.
Another exciting addition is called App Clips, Apple's new feature allowing you to access an app without actually downloading it. All you have to do is scan a code. The tool will work through QR codes, NFC tags, and natively generated App Clip codes. This will help you deal with one-time activations like buying a coffee or ordering pizza via an app — and not get your iPhone cluttered in the process.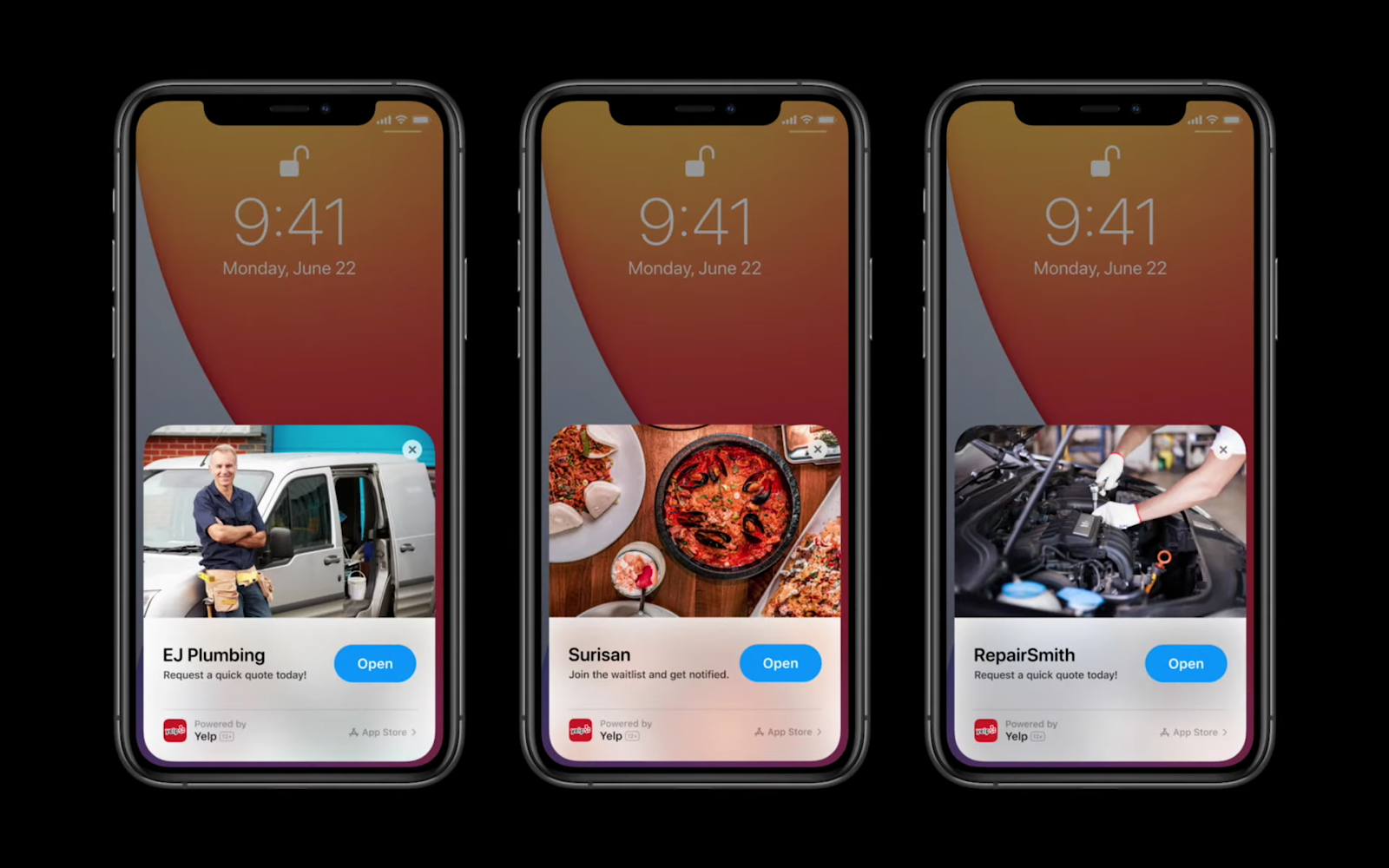 Apple says iOS 14 beta will be made publicly available next month. If you're a member of the Apple Developer Program, you can already test it at developer.apple.com.
Here's the list of devices compatible with iOS 14:
iPhone 6S, iPhone 6S Plus, and iPhone SE (1st and 2nd generation)

iPhone 7 and iPhone 7 Plus

iPhone 8, iPhone 8 Plus, and iPhone X

iPhone 11, iPhone 11 Pro, and iPhone 11 Pro Max.
Finally, if you're only here for iOS 14 wallpaper, you should know there are six of them you can download right now (and also check this joke posted on Reddit, bet you'll love it).
New macOS Big Sur that looks like iOS
You might not quite recognize your Mac after upgrading. This is because macOS Big Sur features a huge redesign, bringing the new desktop system more in line with iPhone and iPad. Oh, and Big Sur is officially macOS "version 11.0." So it's clearly the one to remember.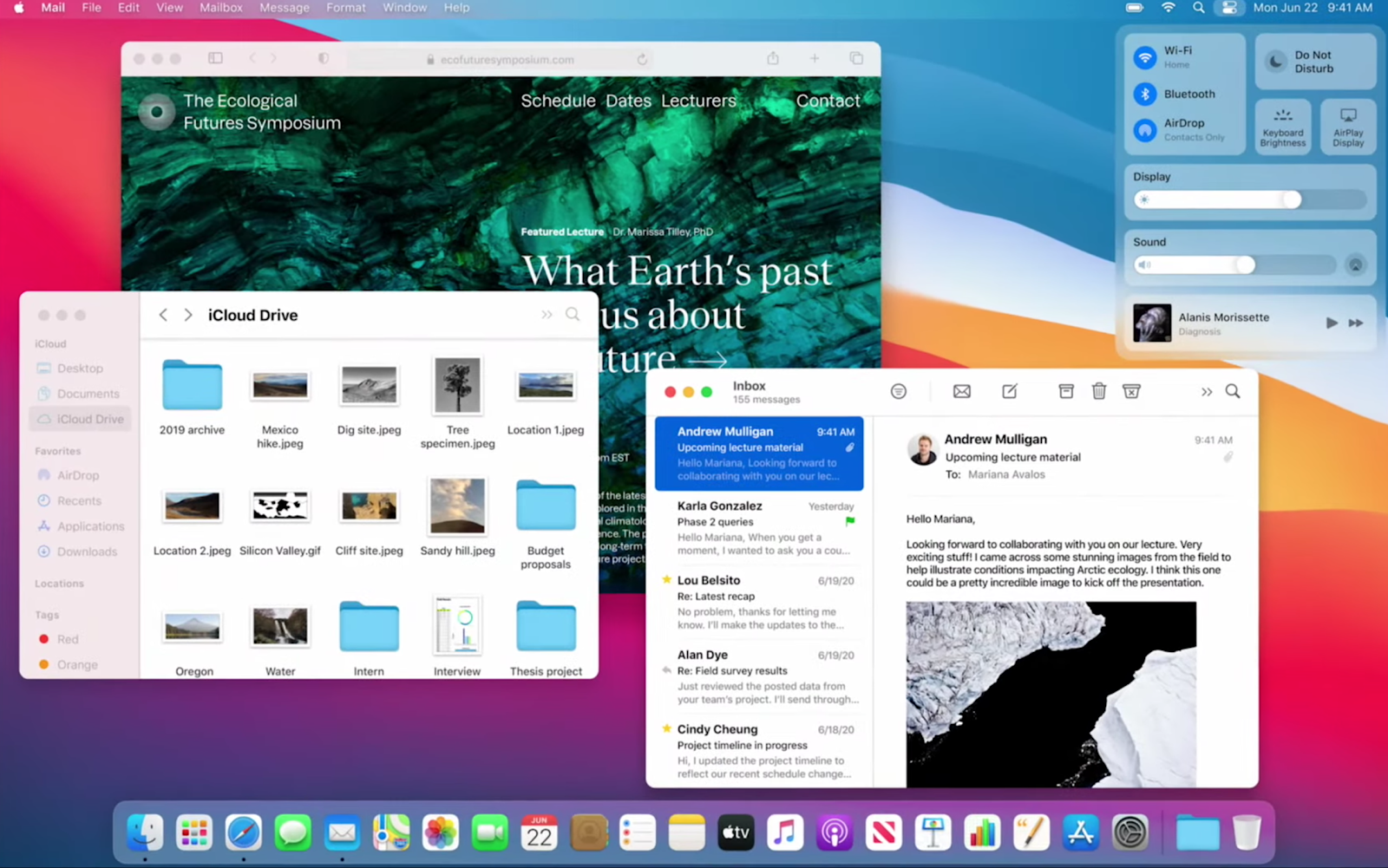 Here are the key macOS 11 Big Sur highlights you should know about:
All-new look. Control Center, widgets, and notifications have been completely redesigned to reduce visual complexity and keep the focus on content. For iOS consistency, the Dock icons and the menu bar go translucent, and windows embrace more rounded edges.
Maps, Mail, Messages, Photos, and Notes redesign. Most of the new features arrive from iOS such as Guides and cycling directions in Maps. Messages get a handier search and inline replies for group chats.
Safari is a new Chrome (or better). macOS 11 Big Sur features the biggest Safari update so far. Honestly, you might think about switching from Chrome once you see this. Meet built-in web page translation in up to seven languages; a dedicated extension store and the possibility to integrate extensions from other browsers; and a new Privacy Report that helps prevent tracking on websites. The new Safari is also reportedly 50% faster than Chrome.
The new macOS 11 Big Sur is set to be released this fall. Based on the previous experience, you should be able to get it by the end of September. The developer beta is already available to the members of the Apple Developer Program at developer.apple.com, and the public beta will arrive next month.
AirPods and AirPods Pro, upgraded
Apple is updating the software to enable automatic device switching for AirPods. This means AirPods will auto-pair with the device that starts playing the audio, instead of linking to the last-connected one. So if you want to jump right into an Apple TV movie on Mac after listening to a podcast on iPhone, your AirPods will move across the two seamlessly. The owners of AirPods Pro are also getting Spatial Audio that will replicate an immersive surround sound experience. Like a movie theater — but in your ears.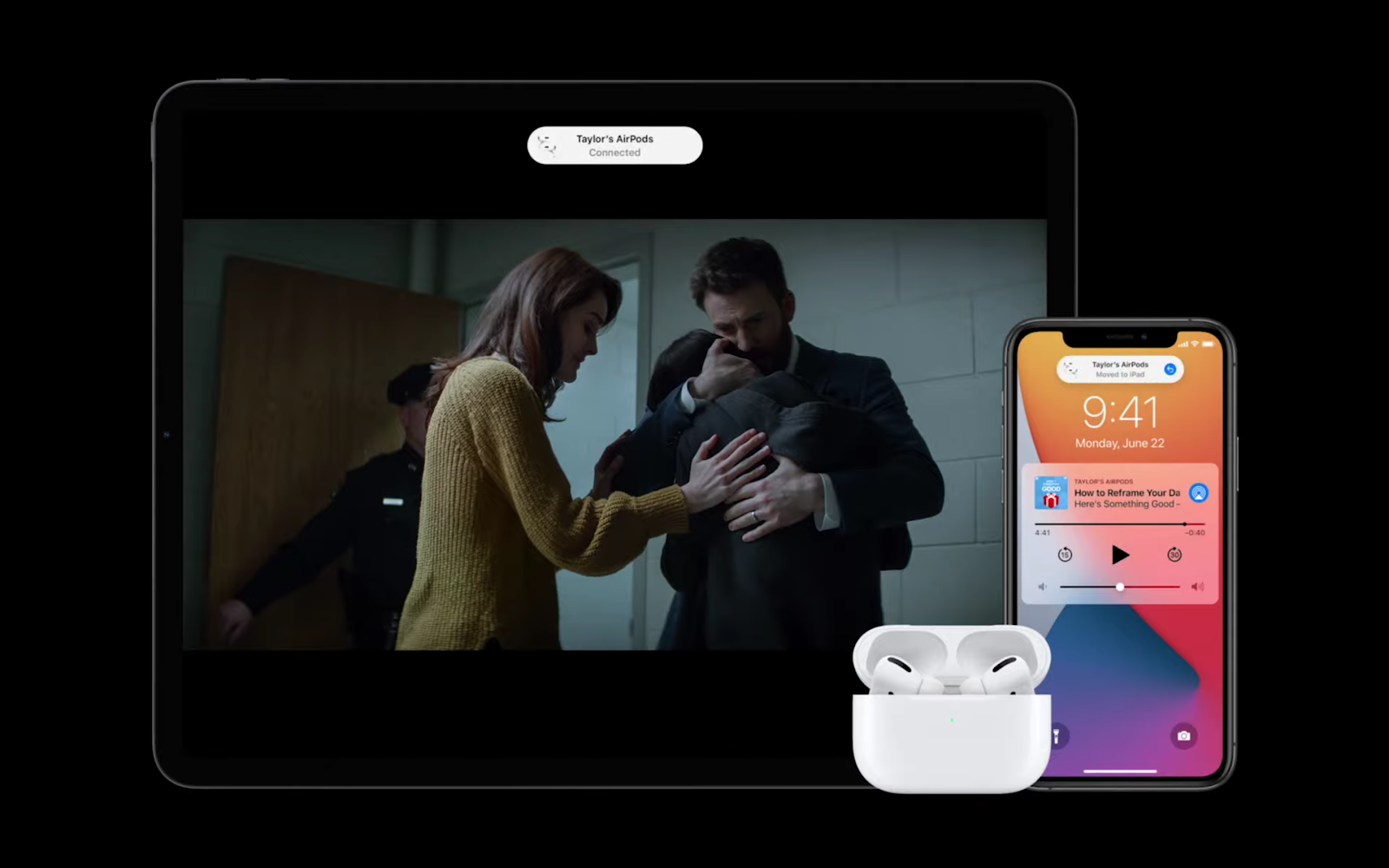 watchOS 7: Health and personalization
With more apps joining watchOS, Apple brings even more customization options to your Apple Watch. You will now be able to completely change the look of a watch face, based on your routine. Apple even allows brands to create their own ready-to-use watchOS 7 watch faces, which you can download online and share via Messages or Mail.
Other new features pretty much center around health — with watchOS 7 sleep tracking, automatic handwashing detection (let's just call it a well-timed addition), a redesigned Fitness app, and four new workout types added. As for watchOS 7 compatibility, the new system will work with the Apple Watch Series 3, Series 4, Series 5, and later.
iPadOS 14, with a sidebar
With the iPadOS 14 beta arriving soon, get ready for a brand-new sidebar — meant to improve your workflow, according to Apple. In a macOS fashion, the sidebar will enable easier navigation across apps. Think sidebar in a Finder window. Speaking of which, another thing reminiscent of macOS is the redesigned search. On iPadOS 14, it will look almost exactly like Spotlight. Apart from that, Apple Pencil gets Scribble, a new feature that instantly converts handwriting to typed text.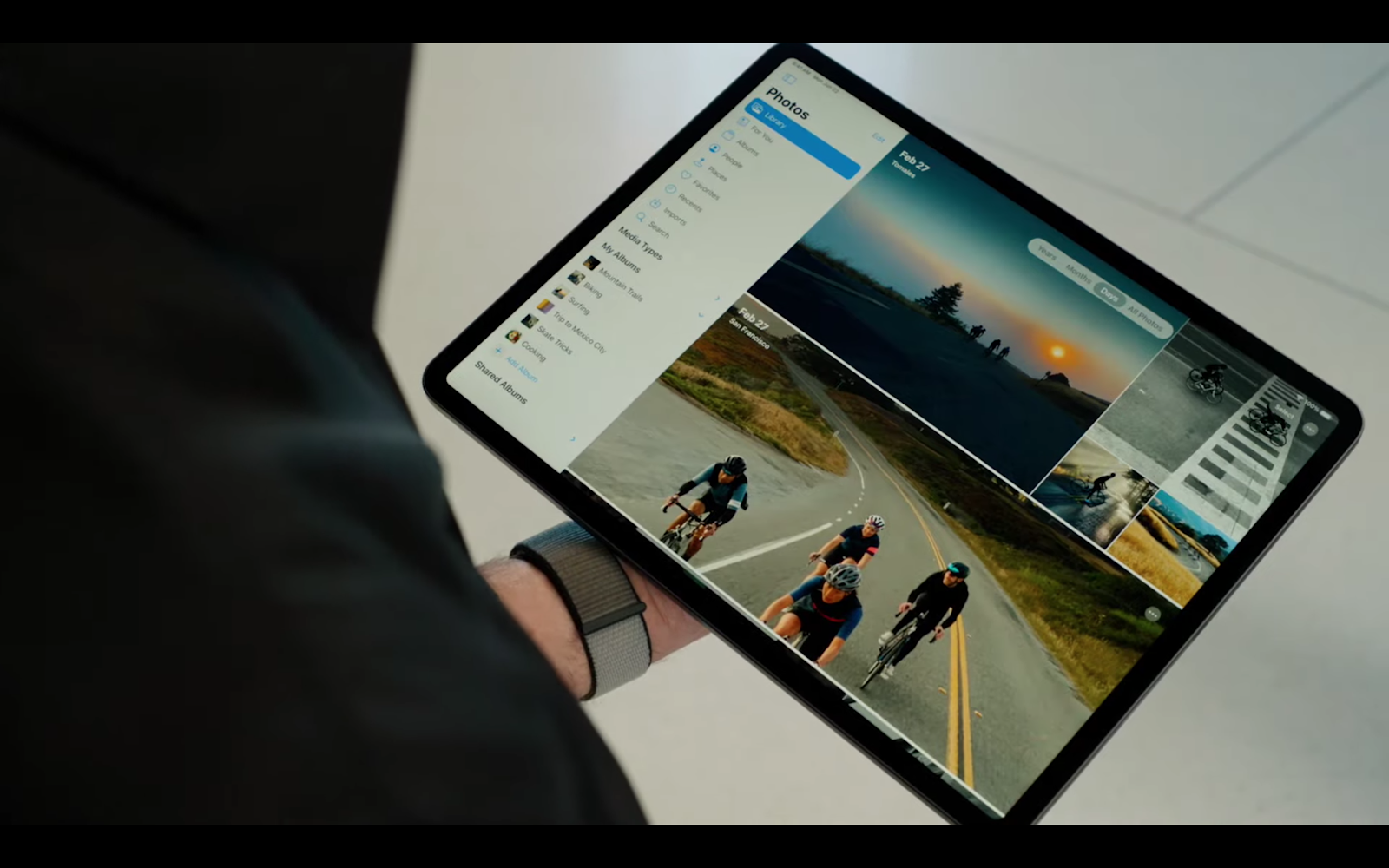 Despite pre-keynote rumor, there's still no iPadOS 14 multi-user support or iPadOS 14 Xcode — the two things that have been on everyone's wishlist for a while now. On the positive side, devs will be able to get their hands on the new ARKit 4 that delivers Depth API — for bold AR experiments on iPad apps.
Hopefully, the recent WWDC 2020 keynote has been a gold mine (or at least a silver mine) for you. I personally loved the idea of windows with rounded edges on macOS Big Sur, mostly because it's native to our Setapp desktop app, a curated collection of 180+ Mac apps. Let's all stay tuned for the public release — with the travel restrictions in place, at least Big Sur is the place we can all visit in September.