Create custom mockups using 500+ pre-made scenes
Designers and non-designers, you can all create beautiful mockups — even if you don't know it yet. Save hours and days of your time by using pre-made scenes for mockups with Mockuuups Studio. It's a beautiful solution for personal needs and agencies working with digital projects.
Mockuuups Studio for a good-looking product
Mockuuups Studio is a superb mockup generator that will impress you with the speed of creation: 1) Drag and drop your image into the app window. 2) Pick a layout that's compatible with your device. 3) Create and preview your product showcases in seconds. Best of all, you can personalize every step of this super-fast journey.
Your screenshots, taken care of
Once you upload your screenshots or photos into Mockuuups Studio, they will be natively positioned in different scenes. Pick those that fit your needs, mark as favorites, and build your ideal mockup. This works for anything from product presentations to social media images and creative campaigns.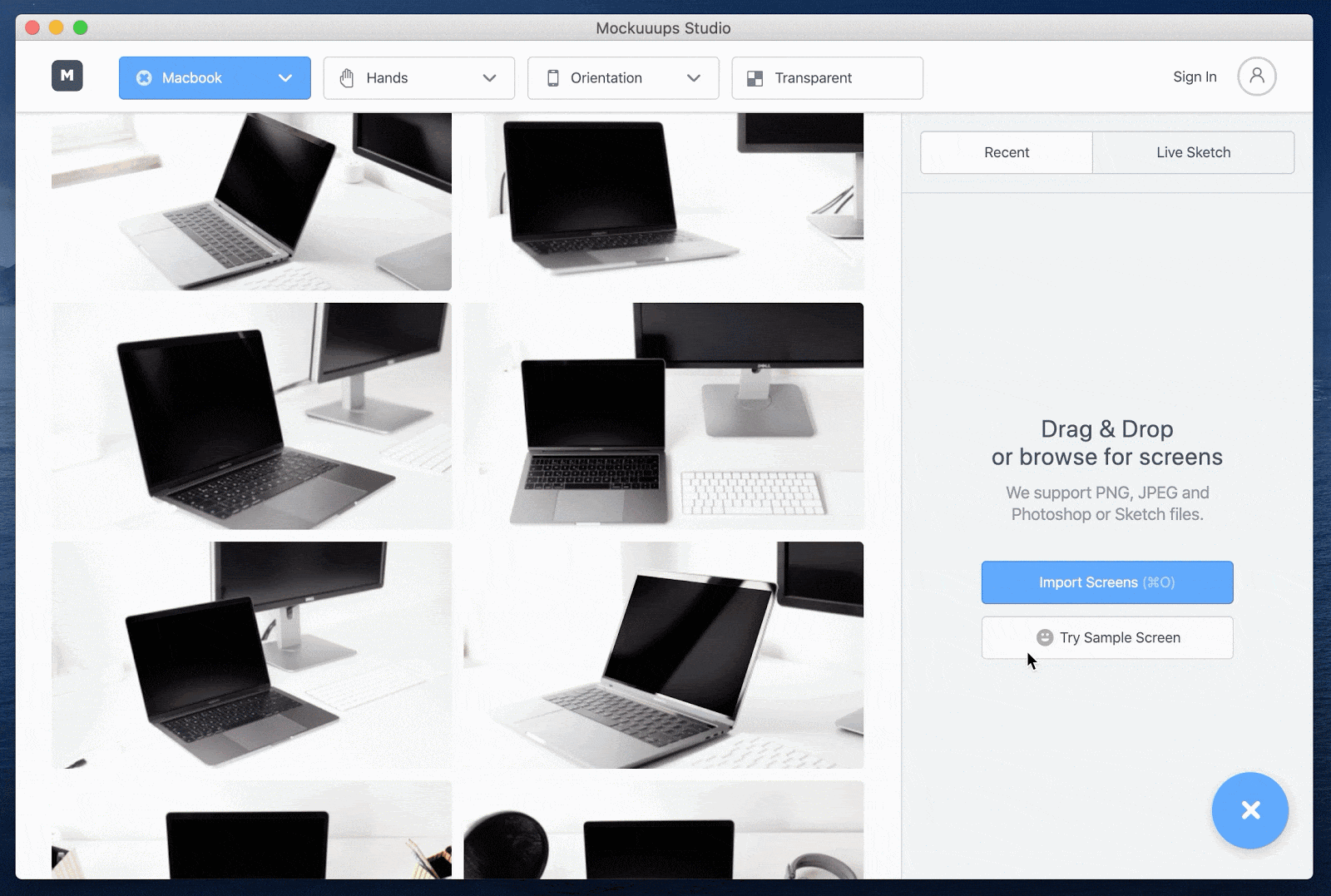 Customize and choose from among 500+ scenes
Portrait or landscape. MacBook or iPhone. Female or male hands. Transparent or not. You decide on the setting in which your screenshots will appear. The Mockuuups Studio gallery encompasses over 500 customizable scenes so that you have a variety of options. It's easy to search through the gallery — filtering by orientation, device, or background as well as save frequently used scenes.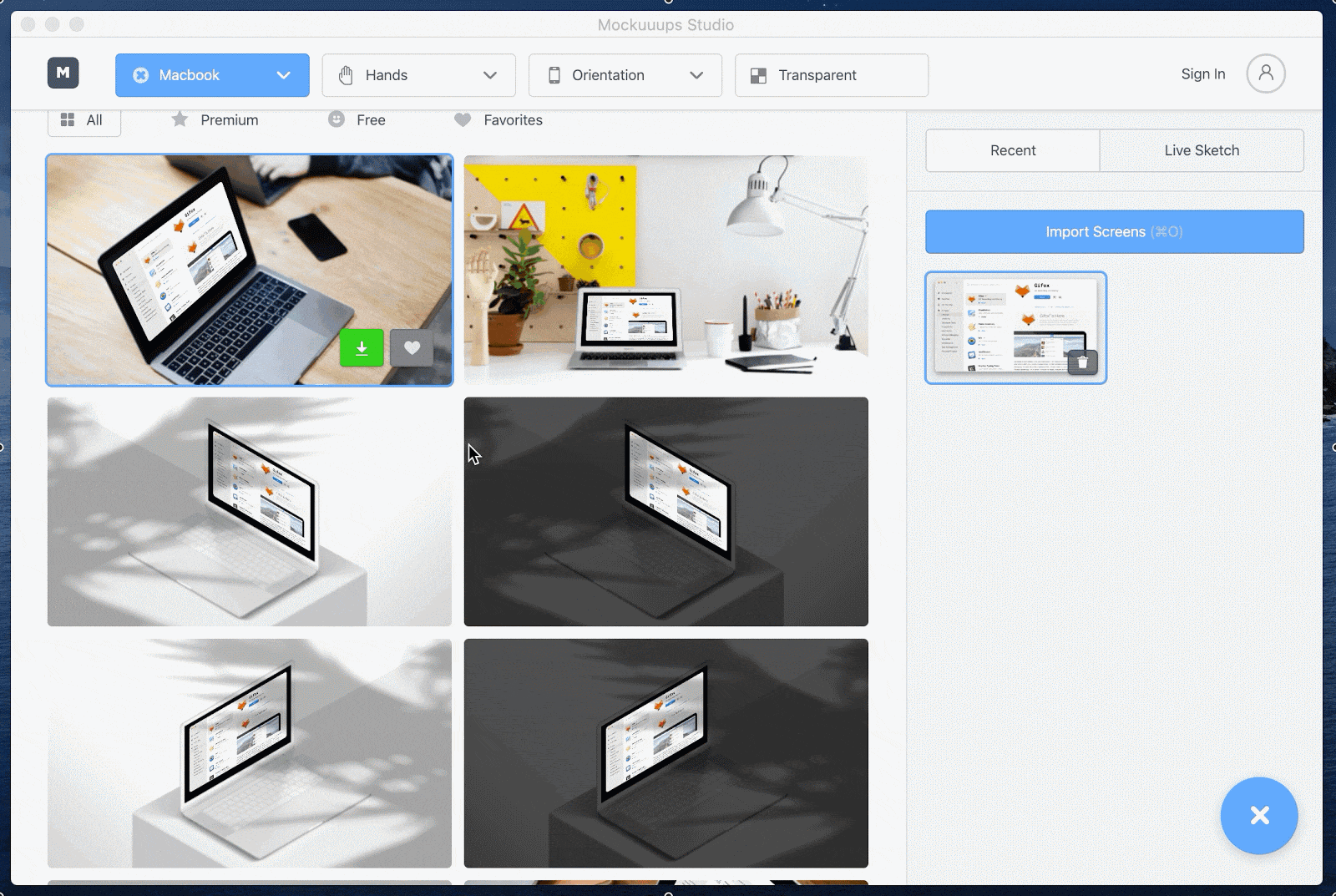 Connect your beloved design tools
If you're a seasoned user of professional design software, Mockuuups Studio has lots of benefits for you too. It's the quickest way to preview screens or create a draft of a visual project.
You can bring your design creations from Sketch, Photoshop, or another tool you're using. Once you set up the integration, all the changes you make to the original file will be automatically appearing in Mockuuups Studio. No need to sync anything.
Subscribe to quick mockuping with Setapp and get access to 160+ other apps — all in one package.