How To Set Up A Smart Home By Apple
With an ever-accelerating pace, technology is taking over more and more areas of our lives. It seems like everything is getting easier and more automated every day, and what used to be sci-fi just a few years ago is now a reality.
One of the most significant automation advances has been made in what's now widely called smart homes — a network of devices that can be controlled from your phone and even learn from your behavior. With offerings available from every major tech company, Apple HomeKit is perhaps the best smart home system for most people today.
What's Apple Smart HomeKit?
Apple HomeKit is simply a framework that allows your smart home devices to connect to and be controlled by a single smart home app called Apple Home.
Apple smart home devices fall into over 20 categories, from locks to sprinklers, whereas the smart Home app itself lets you combine them into different rooms and create scenes, which are essentially exact presets for a variety of actions to be completed at the same time.
Let's explore the ins and outs of the Apple smart home platform, starting with all the products available today and how they can improve your life.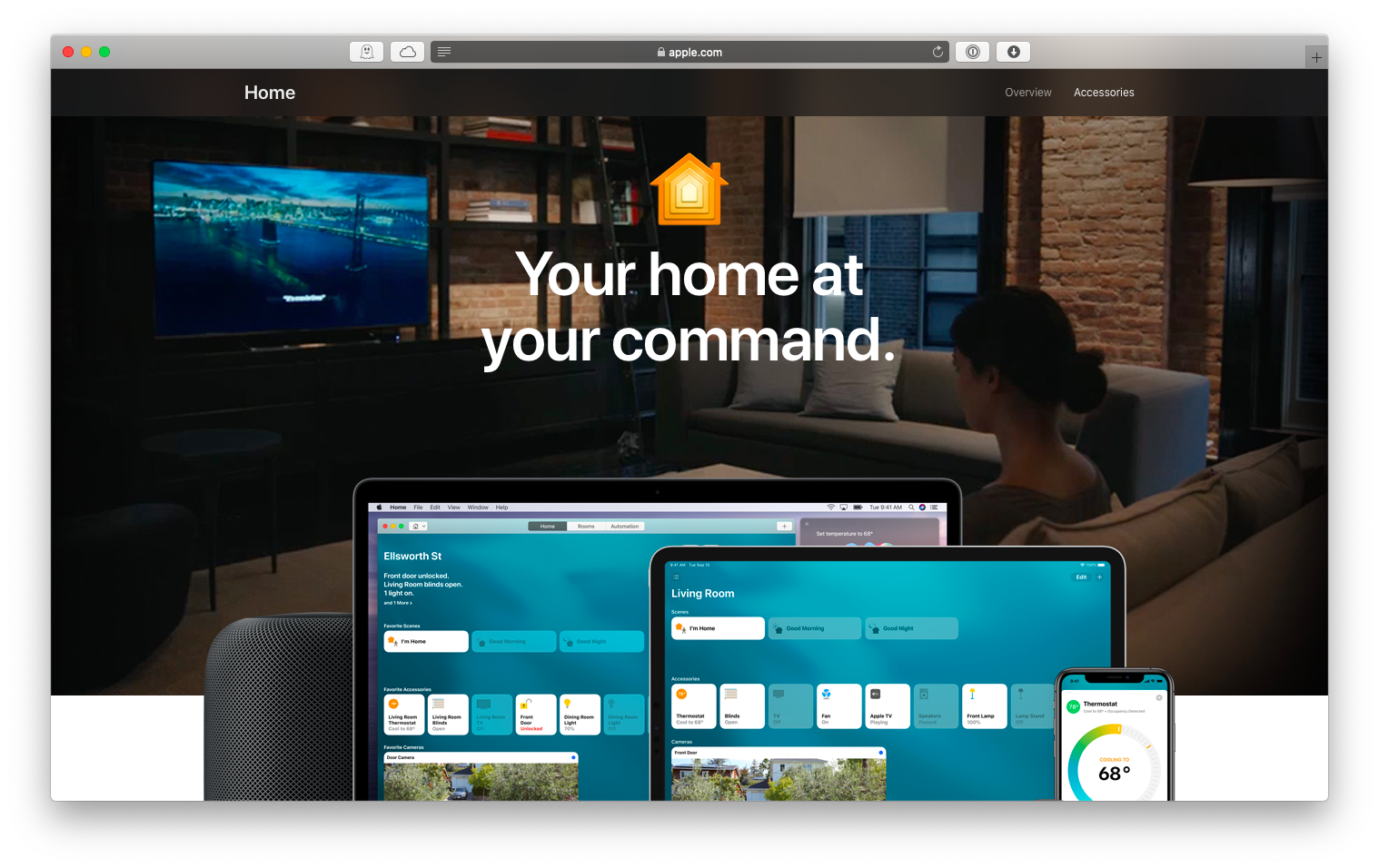 Compatible Apple smart home devices
Not every smart home technology is instantly available on the Apple Home system — every company has to first integrate the HomeKit framework into its product and get approved by Apple. Currently, over 100 brands worldwide produce Apple-compatible smart home devices. Here are some categories that might interest you.
Thermostats. Do you hate coming back to a cold home after work or wasting energy by having the heater on all day? A smart thermostat, such as Nest, would turn off automatically after you leave and pre-heat your home before you arrive.
Lights. If you have more than one source of light in any room, switching them on and off might be annoying. Smart lights, such as Philips Hue, allow you to program them to use specific light intensity and control them with just one tap on your phone.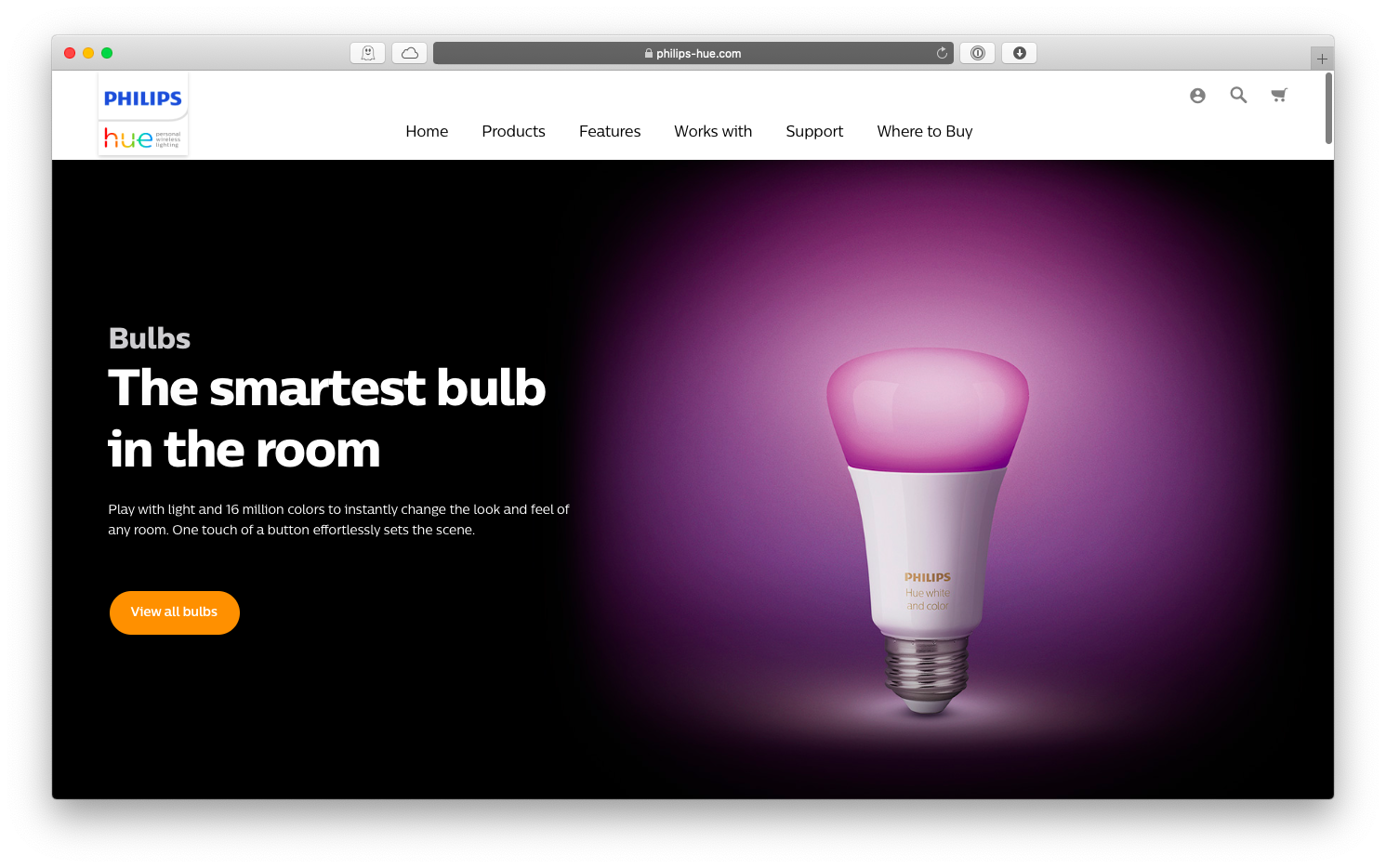 Smoke detectors. Keeping your home safe is very important, but relying on old detectors installed by default might not be the best solution. Smart detectors, such as Nest Protect, ping your phone directly when there's smoke in your house, even if you're not there.
Security cameras. It's good to be aware of what's happening in and around your home, especially when you're somewhere else. A smart camera will continuously monitor your surroundings and ping your phone if it detects any unusual activity.
Doorbells. In the era of online shopping, most of us get something delivered to our homes during the day every week. Smart doorbells have cameras built-in to help guide the courier on where to place your parcel. They also ping your phone when someone rings the door, so you'll never miss anyone stopping by.
Power outlets. Even devices that don't support smart technology, such as a lamp or fan, could be added to your Apple smart home manager — just plug them into smart power outlets, which you can control through your Mac or iPhone.
These are just some of the most popular smart home Apple-supported categories. You can also check out smart air conditioners, purifiers, faucets, garage doors, sprinklers, humidifiers, locks, routers, speakers, light switches, TVs, windows, and so much more.
Once you have a smart device, how do you easily set up your Apple smart home?
How to configure Apple smart HomeKit
The whole Apple HomeKit framework can be managed through the Apple Home app on your iPhone or Mac, but has to be set up on your iPhone. The app itself though is just as intuitive as you'd come to expect from Apple.
Here's what you need to do to add a new smart device on your iPhone:
Launch the app

Tap Add Accessory

Scan the Apple HomeKit code on your device or enter the code manually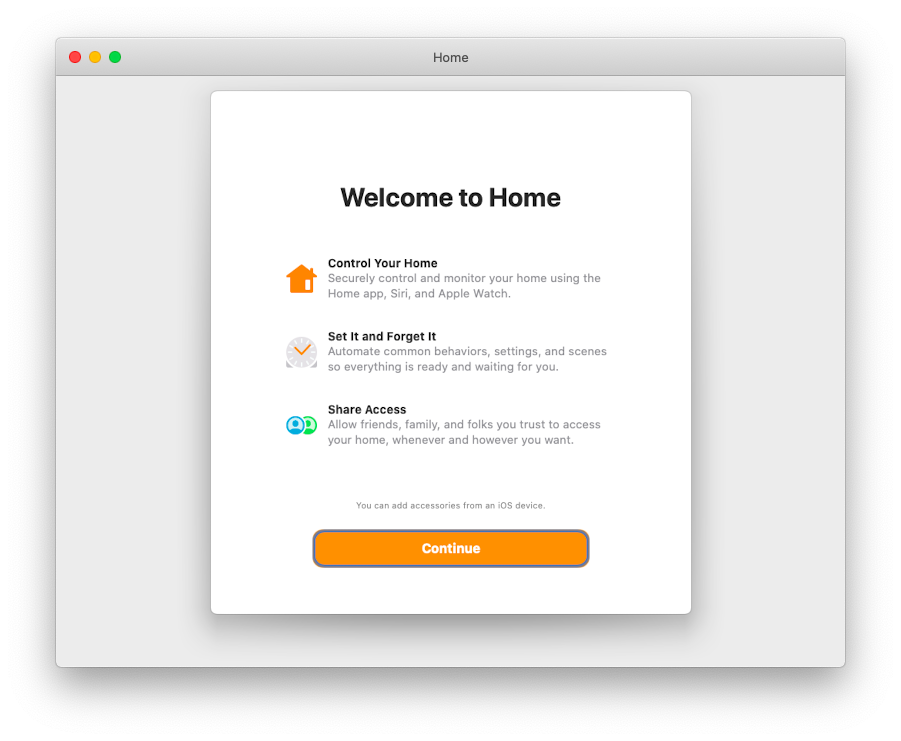 The new device will be accessible on the main Home screen. Tap it to activate it or turn it off. If you tap and press, you might be able to access some additional options (e.g. light intensity).
Apple HomeKit really gets to shine when you add some presets for a few devices to work together, which are called Scenes. To add a new Scene, use the plus icon in the top-right corner and then add the devices as needed. You can also group devices by rooms.
Finally, there's a whole tab and quite a few options for automations, where you can set specific triggers (e.g. event or time of day) to execute a predetermined action (e.g. turn off the lights) — all without your future involvement. Try to create a few automations like these and you'll start to feel like you're living in the future.
But what if something goes wrong with your smart home Apple setup?
How to troubleshoot your smart home manager
Most of the time, your smart home app should work flawlessly. Sometimes, unfortunately, you may run into a few issues with your network or iCloud. Here's how to go about them.
Start by checking your WiFi and Bluetooth connections. Go into Settings on your iPhone and toggle the switches off and back on. Then go into iCloud options and uncheck Home, then check it again, so that the data resyncs. Make sure you're running the latest version of iOS as well.
If you're still experiencing issues, you might have to remove your Home within the app and re-add your devices:
Tap the house icon on the main screen

Scroll all the way down and select Remove Home

Repeat the setup process, just like at the beginning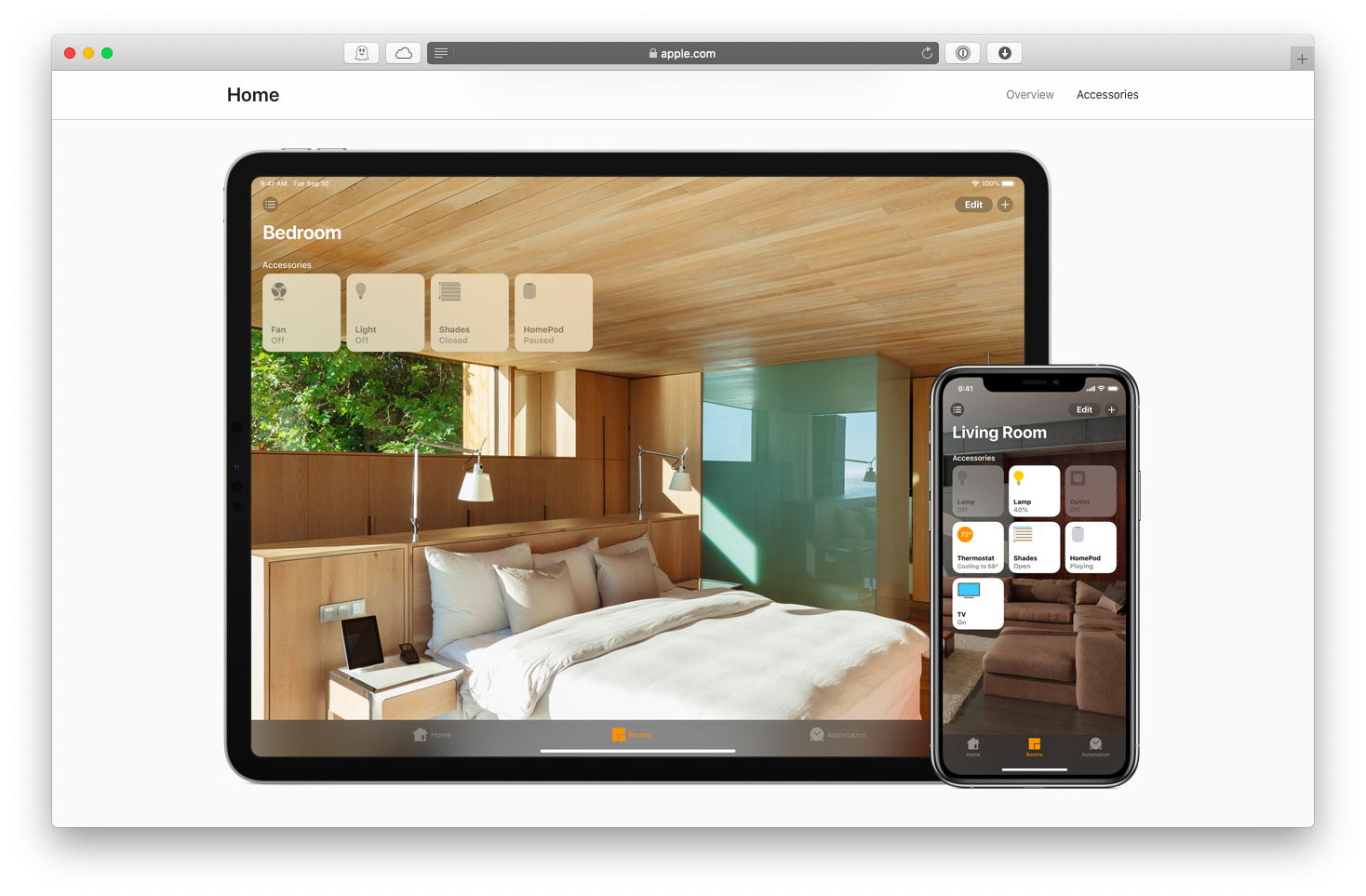 How to manage everything in your home
Whether it's some smart home technology or mid-century modern coffee table or a few utensils, how do you keep an eye on everything you own? How do you know when warranties run out? How do you plan your next move without stress? You need a home inventory app.
Home Inventory is a straightforward but powerful cataloging system for all your belongings. You can use it to easily store, categorize, and manage every single thing in your apartment, especially if it's something you don't want to lose. Additionally, you can visualize every item by taking a picture with your iPhone, which will automatically be added to your list.
With Home Inventory, you can also keep all the relevant information about your house for when you need to do some repairs, calculate assessment value, or plan to sell it.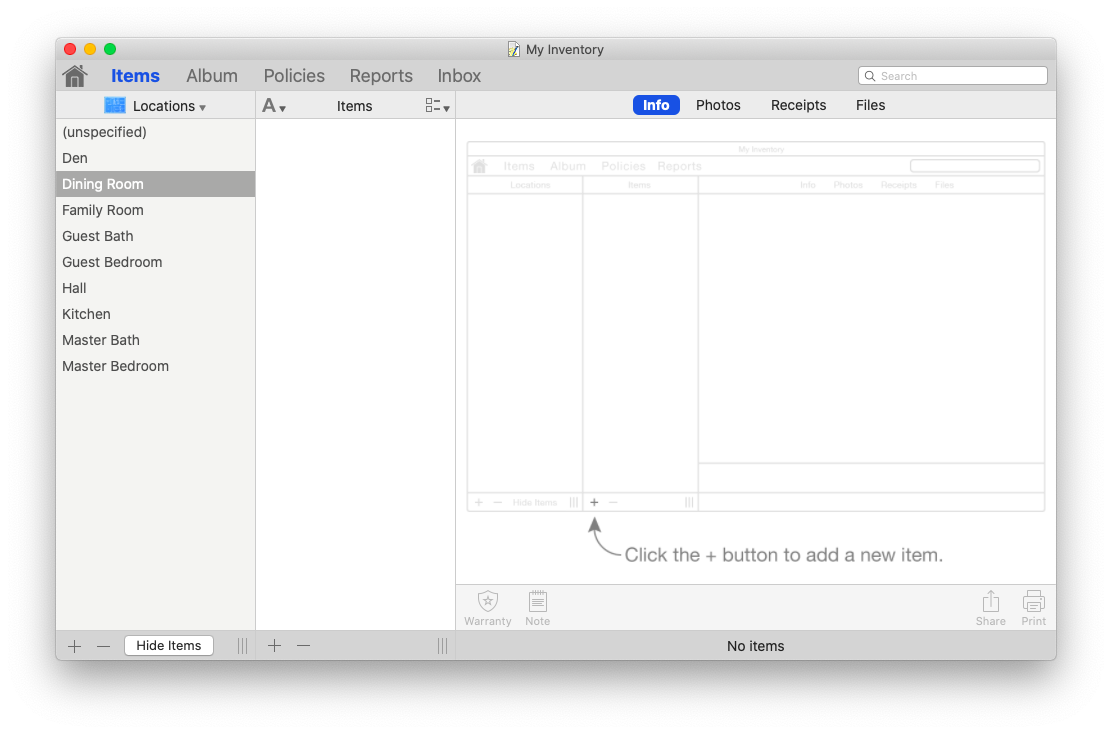 How to effectively organize all upcoming bills
With the best smart home system in place and all your household items neatly organized, how do you make sure you can afford it all and pay the credit card bills on time?
MoneyWiz is your personal finance manager. This Mac app lets you track your income against all the bills coming in, create reports, budget for the future, record expenses, and much more (in fact, there are over 400 features). MoneyWiz follows the latest industry security standards to keep your information safe at all times and has an iOS companion app to update your finances on the go.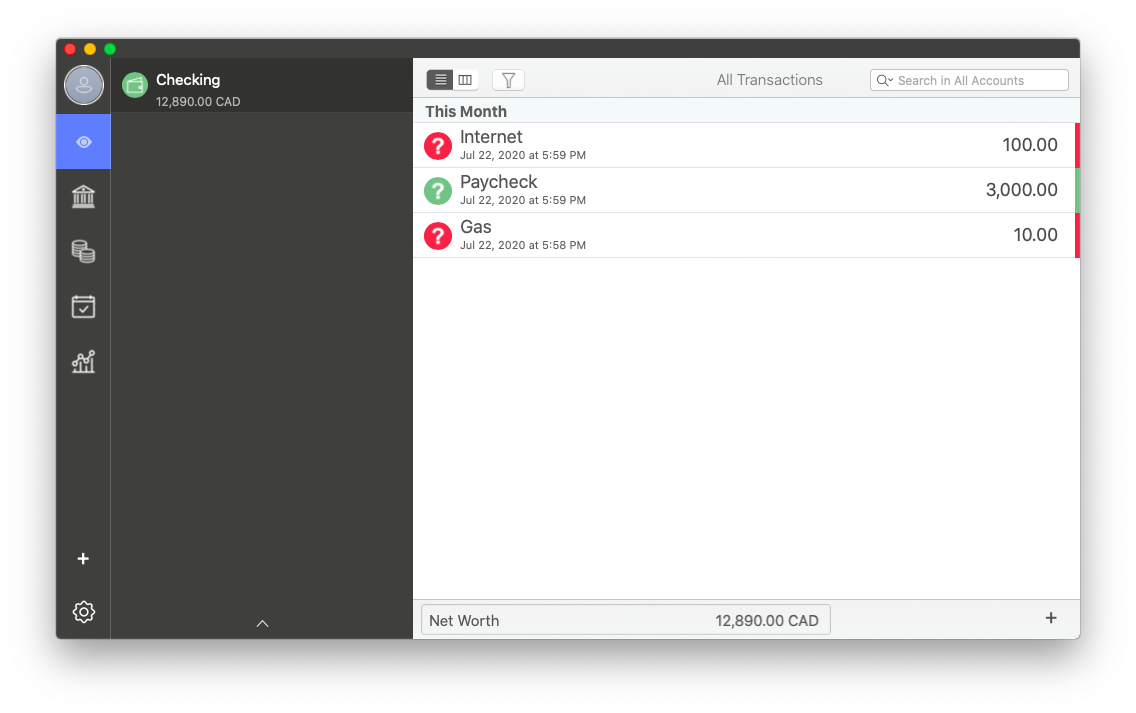 Now that you know how to set up a smart home in minutes, record every item in your house with Home Inventory, and manage your bills with MoneyWiz, you can truly enjoy the power of automation that smart home devices can bring.
Best of all, Home Inventory and MoneyWiz are available to you absolutely free for seven days via Setapp, a platform of more than 220 Mac and iPhone apps to solve any problem, from freeing up storage (CleanMyMac X) to having an unlimited clipboard history (Paste). Try all the apps on Setapp today and see for yourself!