Keep Your Mac Brand New with CleanMyMac
There's nothing like the feeling of a brand-spanking-new computer. The pristine desktop, the smudge-free monitor, the lightning-fast response. But all things change with time.
Chances are that within a couple of years your Mac will slow down a little. It's nobody's fault — just a steady pileup of duplicates, junk files, and other digital debris clogging up the works.
That's where CleanMyMac comes in. This one-of-a-kind junk management and malware protection app can get your Mac back up to top speed and keep it there. Its all-around system cleanup scrubs your disks of unwanted, unnecessary files with just a couple of clicks. The shredder function can fully expunge files, while the uninstaller eliminates unwanted apps and their digital baggage. The latest version of CleanMyMac, the one you have in Setapp, also performs state-of-the-art malware removal.
Best of all, the app helps make sure that clutter won't accumulate again. Its pop-up monitor gives you instant updates on how much space, battery power, and RAM your Mac has available. Here's how to keep your computer clean.
Perform regular Smart Cleanups
To start a smart cleanup, the app's core function, click the Scan button. The app will automatically assess which data on your Mac can be safely eliminated. Once the scan is finished, you'll see a breakdown of where the data is, possible threats, and speedup suggestions. Press the Run button to execute the smart cleanup.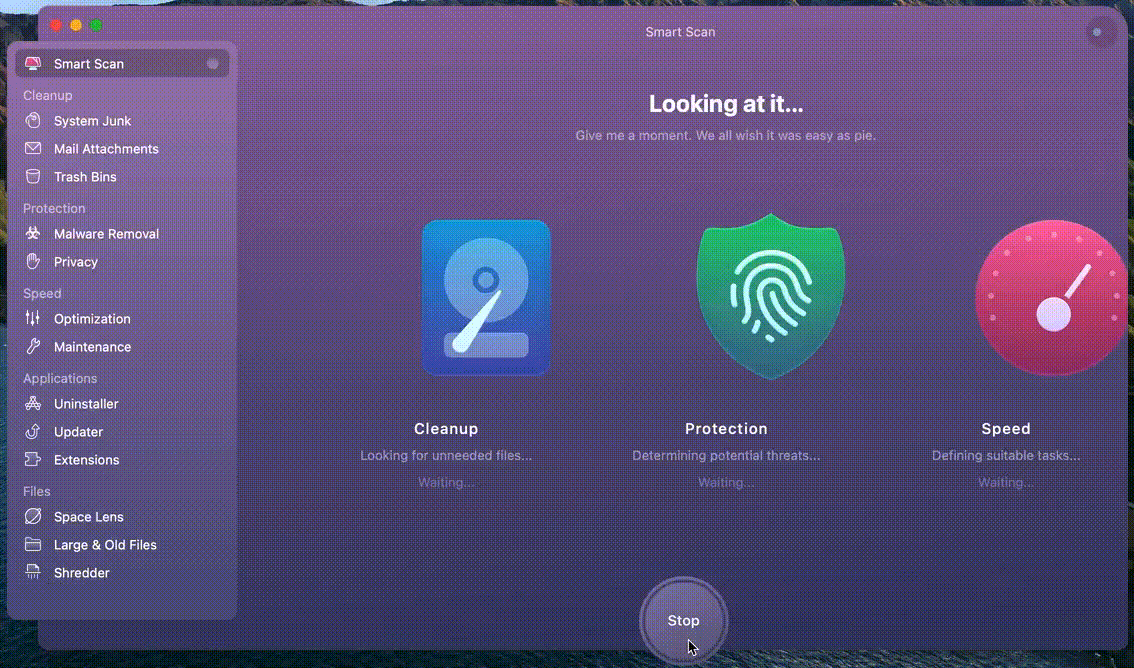 Do spot cleanups too
Sometimes you need to take a closer look at what you're cleaning. Use the tabs on the left-hand side of the app window to look through the different categories in detail and decide whether you want to scrub them.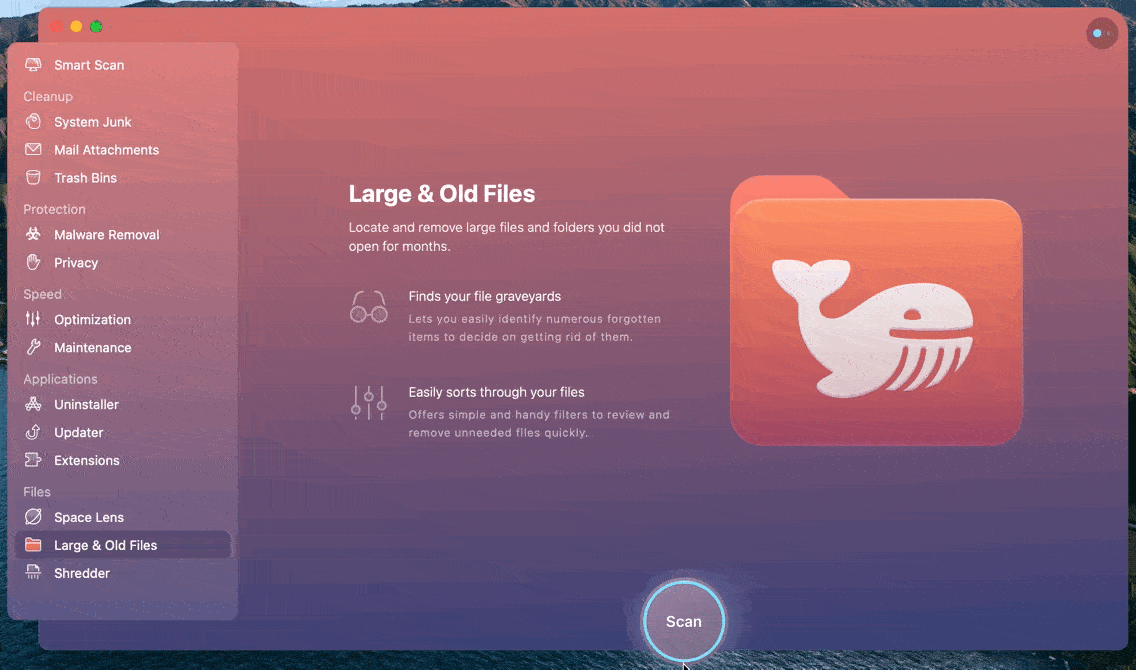 Click the Scan button in the Large & Old Files to see exactly where the junk data lies, and check any files you want get rid of. When you're ready, click Remove.

Deal with malware and privacy
Apple has been relatively malware-free for years but times have changed. CleanMyMac has a huge database of possible system threats you might've picked up sometime along the way. A quick scan will identify and remove potentially dangerous files, leaving your Mac completely protected. Privacy tool allows you to quickly remove traces of your activity, including conversation and browsing history from all apps. Naturally, if you choose to do so.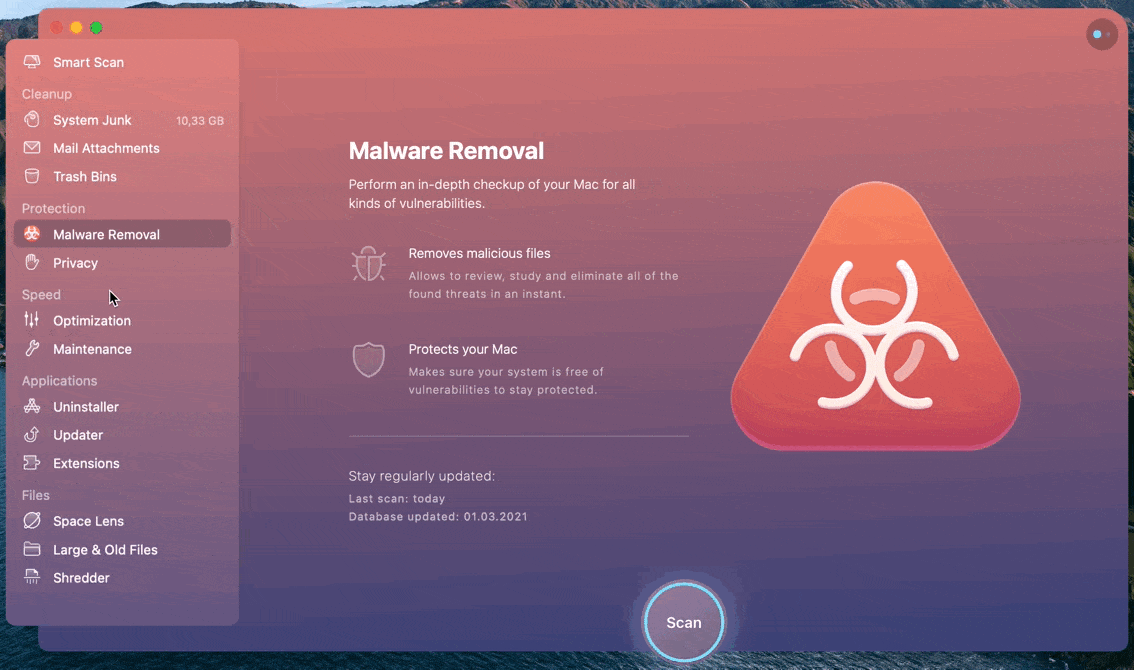 Add speed boosters to your Mac
Refer to this section when your Mac starts lagging and losing its original response speed. Apps crashing, rainbow wheel showing up all too often, switching between tabs leaves you time to sip your coffee, etc. Optimization provides an overview of possible problems, including apps that consume too much resources. And Maintenance lets you run specific system tasks that fix performance issues.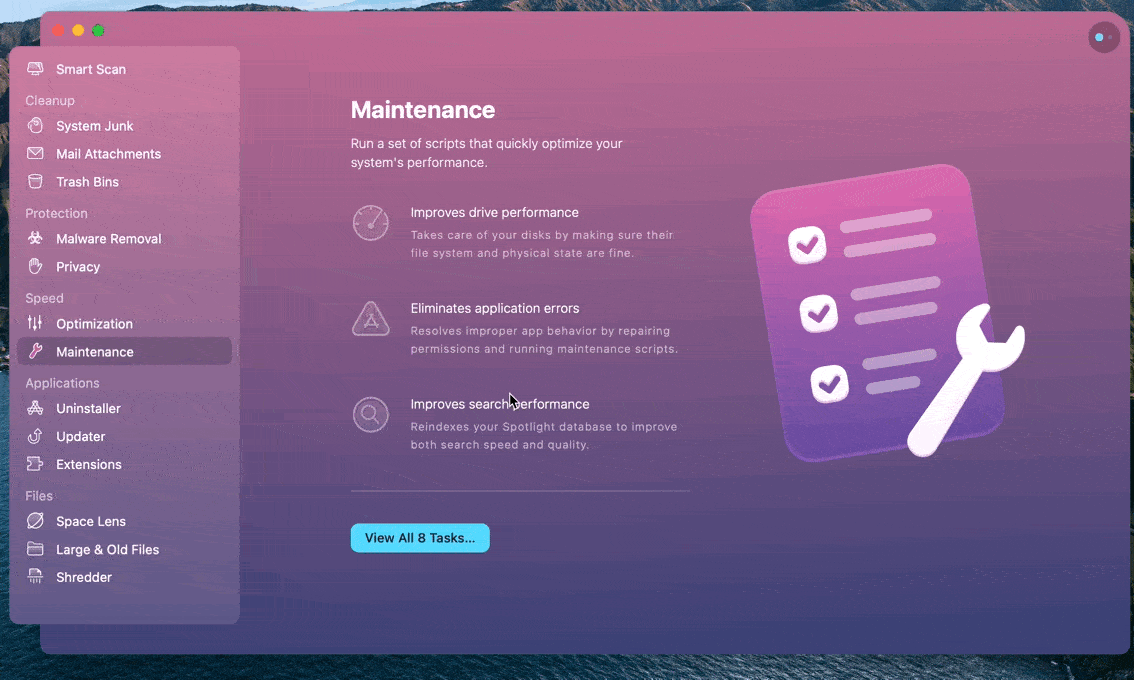 Manage applications completely
This area contains tabs for specific tasks, such as uninstalling and updating apps. To use these tools, select the appropriate tab and press the View button to see what applications or files might warrant uninstallation, removal, or updating.
Again, select the target items using the checkboxes and click the large button to process them.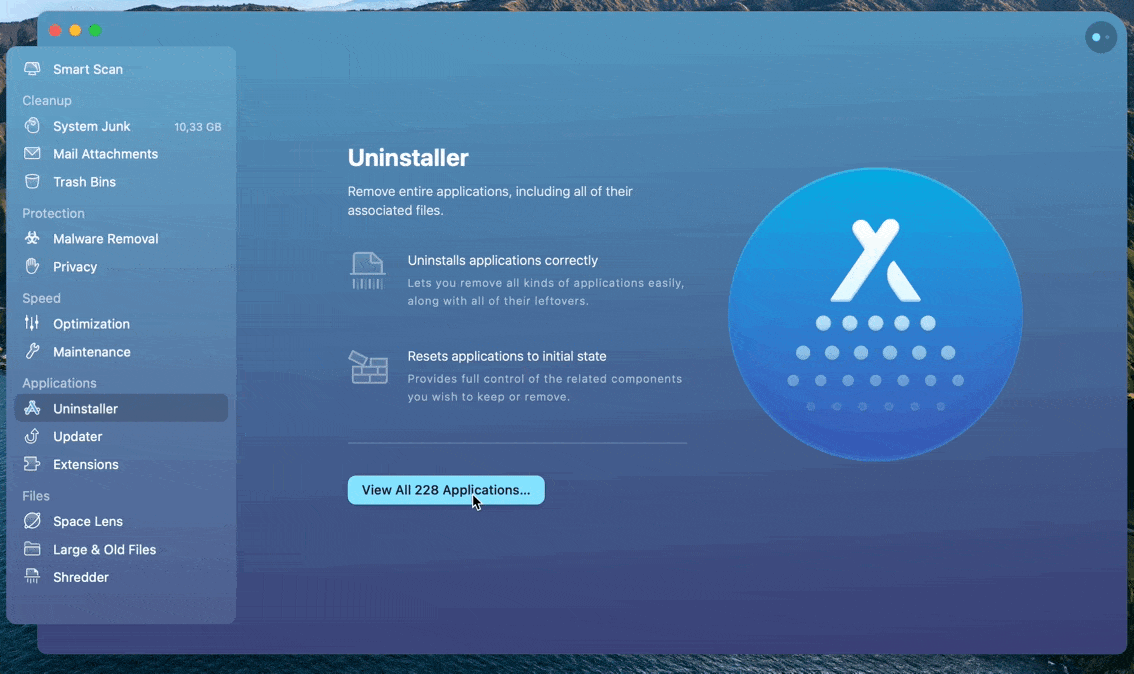 Quickly access the menu bar tool
Click the app's icon in your menu bar for an at-a-glance view of how much battery life, disk space, and RAM your Mac is using. On the RAM tab, click Free Up to do a quick, safe cleanup. If something looks serious, click Show Clean My Mac to open the full app window and take a closer look. There are also network stats with speed indicators and Dropbox integration to see how much space you've got left there.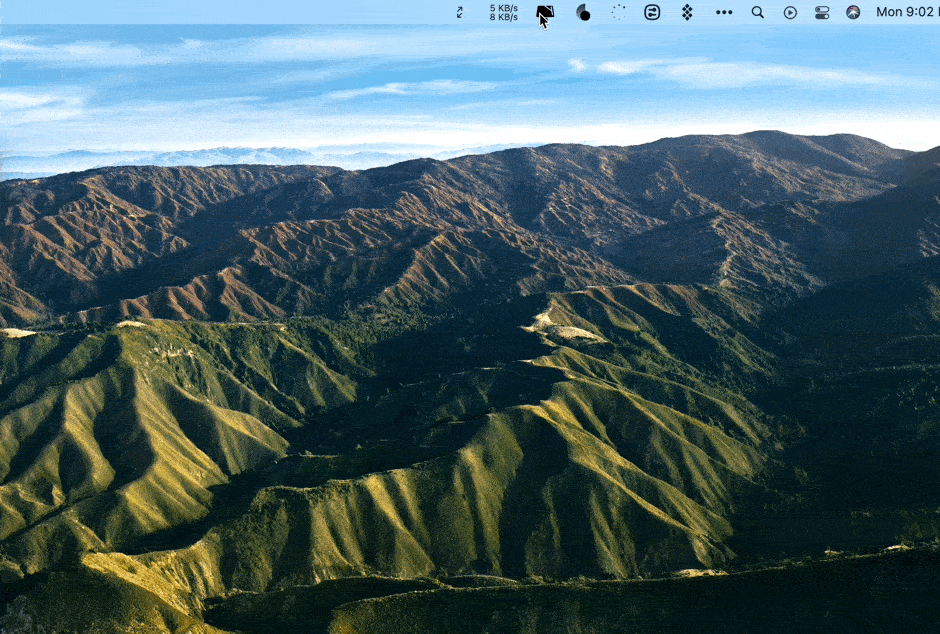 CleanMyMac is a one-stop shop for getting your computer back to fresh-out-of-the-box condition. It's the next best thing to an upgrade. Check it out on Setapp.