You get a new Mac and everything's going great, but as time goes on it invariably becomes slower. What are the ways to get it running at its best?
Step 1: Update your macOS
It's a simple, but often overlooked, step: if your macOS is outdated, then it just might not be able to handle all the applications you're running. Make sure you're up-to-date with your software so that nothing is lagging behind.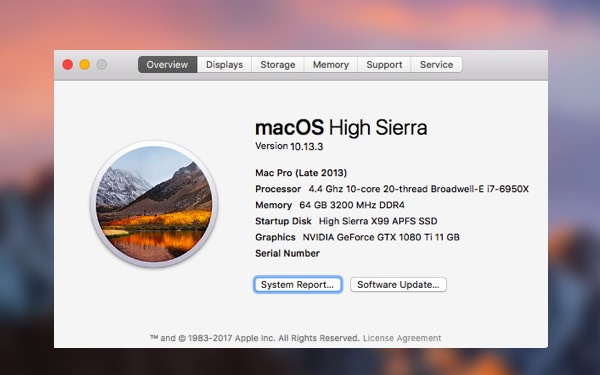 Step 2: Run Maintenance scripts
Optimization software generally has a number of utilities that keep your system running smoothly. For example, Maintenance Scripts in CleanMyMac is a daily task that deals with general upkeep. It runs in the background but can be scanned manually to check for issues. To perform a manual check, you can find Maintenance Scripts in the "Maintenance" tab under the "Utilities" section of CleanMyMac 3. Just click "Run" for a complete scan of your Mac.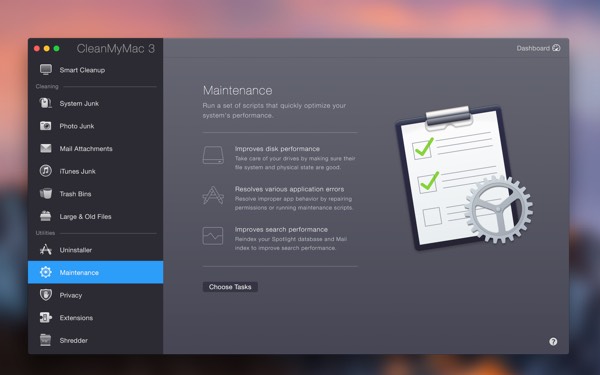 Step 3: Minimize your Startup Items
We all like our applications ready and waiting for when we need them, but when too many are set to launch at startup, it can drag down your Mac's performance. Control which items are automatically launched in CleanMyMac by choosing "Enabled" or "Disabled." With fewer applications to gear up, your Mac's RAM can focus on more immediate tasks.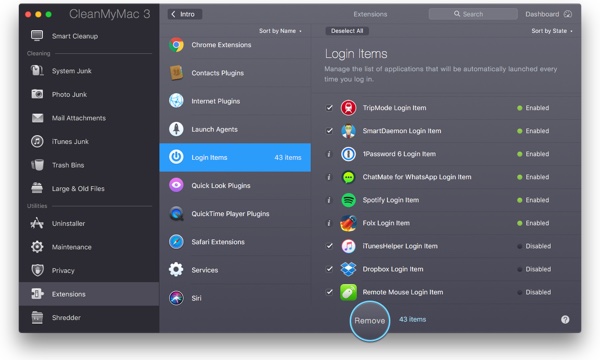 Step 4: Clean up useless files
It's easy to lose track of all the files you've created, shared, and downloaded, so occasionally check your hard drive for items you could do without. One way is to press Command + F, select "This Mac," and from the first drop-down menu pick "Other." From there you can search for particular file types (useful if you know you're partial to hoarding one-use PDFs).
If you want something a bit more comprehensive, use CleanMyMac 3 to search for "Large & Old Files," those that are unused and often taking up a lot of space. And don't forget that files in your trash are still there until you "Empty Trash."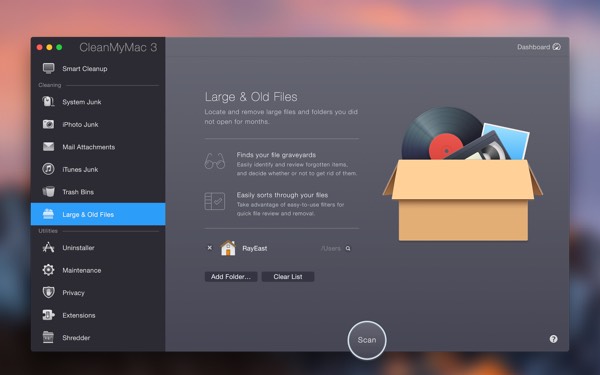 Step 5: Clear your cache and other system junk data
Your Mac will keep a store of system files and cache folders to retrieve data quicker. Useful in theory, these stores can pile up and compete with your important files for space. You can use CleanMyMac to scan "System Junk," and once the results are in, click "Clean" to clear out that unnecessary data.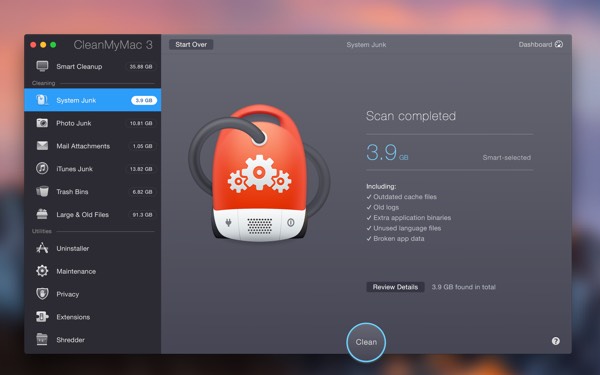 Step 6: Store your high-resolution photos in the Cloud
Your iPhone automatically uploads photos to the Mac — great for keeping your photos backed up, but not so useful for the Mac's memory capacity.
To find a compromise, access Photos from the menu, then select "Preferences," pick the "iCloud" tab from the box. From there, select "Optimize Mac Storage," which will save your photos in standard resolution to your Mac, with the ability to download the high-resolution photos from the iCloud when you need them.
Disabling "Photo Stream" will also help by preventing your Mac from downloading photos from the iCloud unless specifically requested.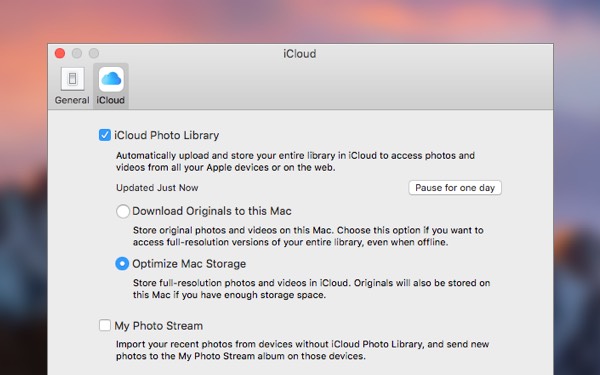 Step 7: Disable Siri
She is the virtual assistant some of us can't live without, but the Mac's "Speech Interpretation and Recognition Interface" can be more of a hassle than help, particularly when it's using up RAM you'd rather save for other tasks. To disable Siri, open "System Preferences" and select the Siri icon. Uncheck the "Enable Siri" tickbox. To remove the Siri dock icon, simply drag it to the desktop and watch it disappear.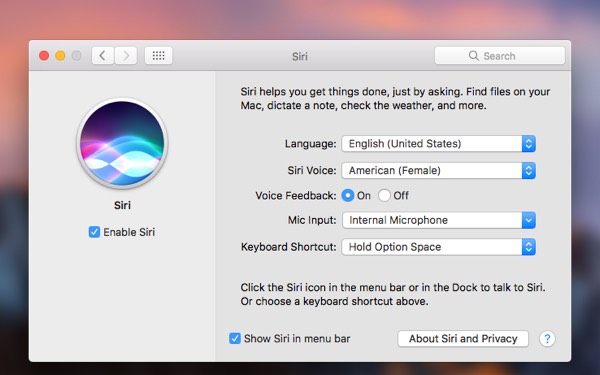 Leave your hard drive with plenty of space for the important documents and processes, run regular scans to catch any issues that might arise, and your Mac should maintain its great performance. And you know a collection of utility apps from Setapp is there to assist you, anytime you need it.
Get 100+ Mac apps for any job
Sign up to Setapp and try them for free.
Try for free