Keep Your Mac Menu Bar Tidy with Bartender
Chances are you use your menu bar on Mac fairly often without noticing it. Maybe you check your battery life. Maybe you manually connect your WiFi. Maybe you've got the date and time set up in the top-right corner.
But that little band at the top of your screen is actually prime real estate — a place to keep anything you want to access with a single click, regardless of what's on your screen.
Dozens of apps have Mac menu bar icons that you can use to access some or all of their functions. Bartender then is the best menu bar organizer for Mac, helping you arrange and manage these icons.
It's the perfect way to add useful icons to your existing workflow: navigate your menu bar with hotkeys, manage updates, and search for particular app icons, all while maintaining a clear, straightforward menu bar. Here's how to get really organized.
How to customize Mac task bar
First, navigate to the Menu Items tab in the main Bartender window. In the left-hand panel, you will see a tab for each app on your Mac that has a menu bar icon. Click on an app and use the drop-down menus to adjust your preferences for when and where it should appear.
If you'd rather remove a menu bar item altogether, use the - button at the bottom of the screen.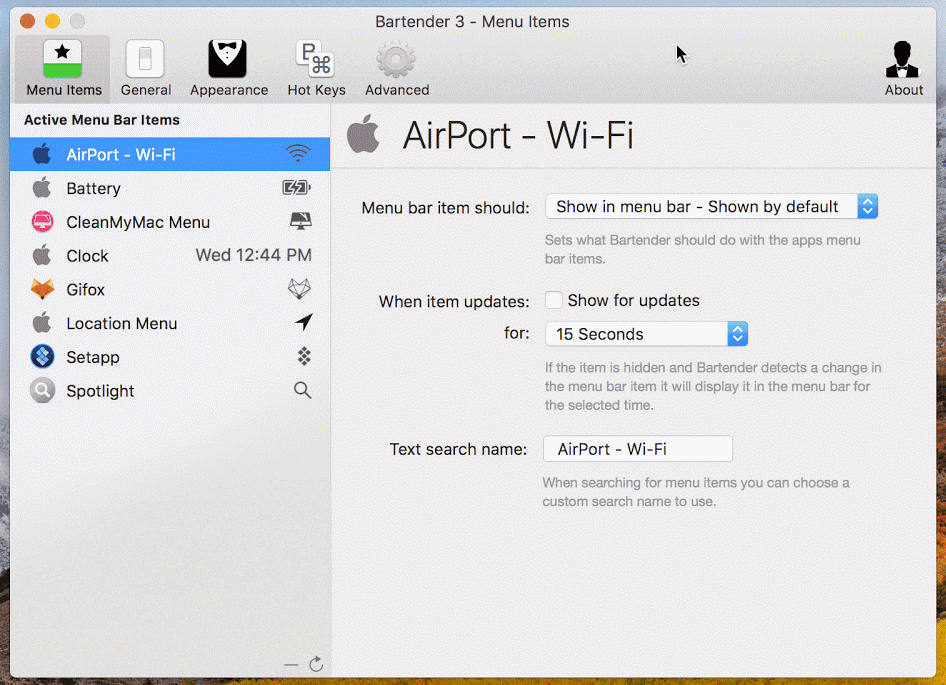 Adjusting appearance options
Click over to the Appearance tab to change the way Bartender looks in your menu bar. You can choose whether it should be visible with its own icon, and what kind of icon it should present when it appears.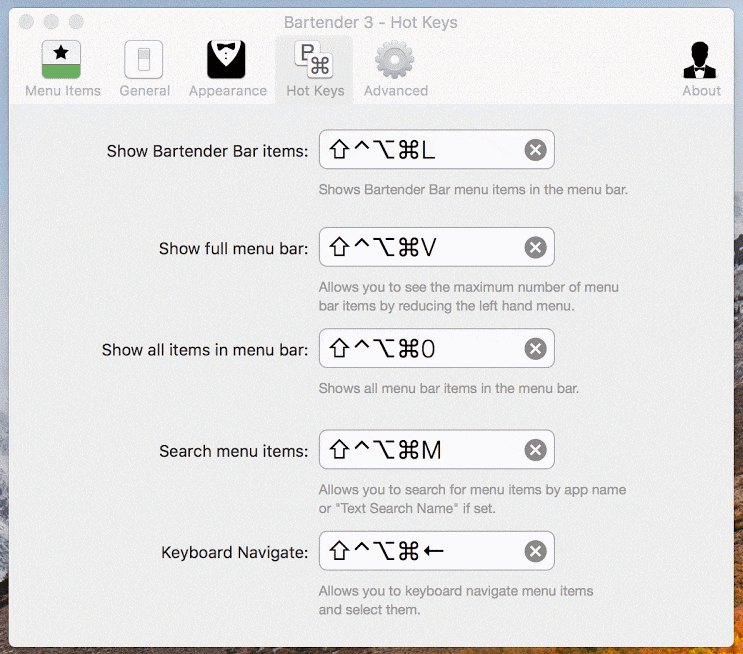 Setting hotkeys and shortcuts
The Hot Keys tab lets you configure keyboard shortcuts for more control over your menu bar. To set a shortcut, click the box for the action and enter Shift + Control + Alt + Command plus the key or keys of your choice. This will give you smooth and easy way to use bartender without opening the app window at all.
If you ever need to reset a hotkey, just click the X button.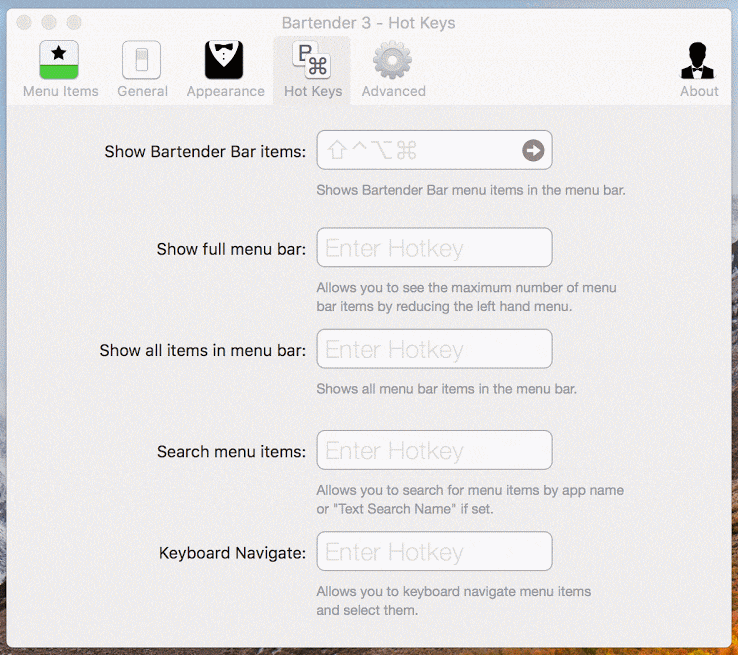 Using the menu bar icon
In your menu bar on Mac, click the app's icon normally to toggle the icons you've saved for Bartender-only display. To search for a particular app's icon, Control-click the Bartender icon and start typing in the search bar. To quickly access the main app window, Option-click the icon and select Preferences from the drop-down menu.

With this trusty menu bar organizer for Mac on your side, available on Setapp, you'll be able to access your favorite apps in seconds without breaking your stride. No tipping required.