How to identify and avoid WhatsApp scams
As of January 2022, WhatsApp is the most popular among global mobile messenger apps, based on the number of monthly active users. With two billion people on the platform, it's also become a fertile ground for scammers.
Created as a secure messaging hub for families, friends, and businesses, WhatsApp's reputation is shaken every time there are new reports of people falling victim to intricate WhatsApp fraud schemes. Making users wonder: "Is WhatsApp safe?"
WhatsApp does have privacy and security features to protect its users — end-to-end encryption, disappearing messages, and two-step verification are some of them, but there are still risks associated with using the platform. If you ever receive a random WhatsApp message, even seemingly coming from someone you know — be careful, it could be a scam.
To protect yourself from falling victim to a scam on WhatsApp, read on for details on some of the most common tactics and ways to protect yourself and your loved ones.
Most common WhatsApp scams types
According to a 2022 report by the British Lloyds Bank, WhatsApp scams are one of the fastest growing forms of impersonation fraud with a 2,000% increase in such incidents over the year.
While people are becoming generally more aware of online phishing, cybercriminals are constantly adapting their tactics and coming up with more complex and sophisticated methods to persuade victims.
Here is a breakdown of the most common WhatsApp spam types that are often successful:
Impersonation scam. On top of the list of scams using WhatsApp is the "loved one in need" or "the mom and dad" scam. This scenario involves someone pretending to be your family member in need of financial assistance. Cybercriminals will send WhatsApp spam messages claiming they are your parent, child, or sibling contacting you from a new number because they're in trouble and need your help in the form of a money transfer.
Verification scam. Because WhatsApp uses two-factor authentication to secure your account, it will send you a verification code to your mobile number when you install the app or log in on a new device. Scammers use this security feature to try and steal your account. If you receive a verification code you haven't requested, followed by a message from an alleged friend saying they accidentally sent their code to your number and asking to give it to them, it's most likely a scam.
WhatsApp Gold scam. This WhatsApp fraud scheme involves an offer to install an exclusive feature-rich version of WhatsApp designed for celebrities and high-profile accounts. Scammers are also likely to send WhatsApp threat messages warning that if you don't upgrade, your phone will be hacked. Don't worry. You'll only see negative consequences if you press the invitation link in that WhatsApp spam message, as it contains malware which can steal your information and take over your phone.
If you come across any of these random WhatsApp messages, always think critically and either verify the person who is asking for money or simply delete the message.
What to do if you've been scammed on WhatsApp
Although it can happen to anyone, it's still a tough pill to swallow. If you've become a victim of WhatsApp fraud, you likely won't be able to get your money back unless your bank blocked the suspicious transaction. What you can do, however, is report that scam on WhatsApp to initiate an investigation. Here's how:
Go to Settings on WhatsApp
Click Help ➙ Contact Us and report the scam from here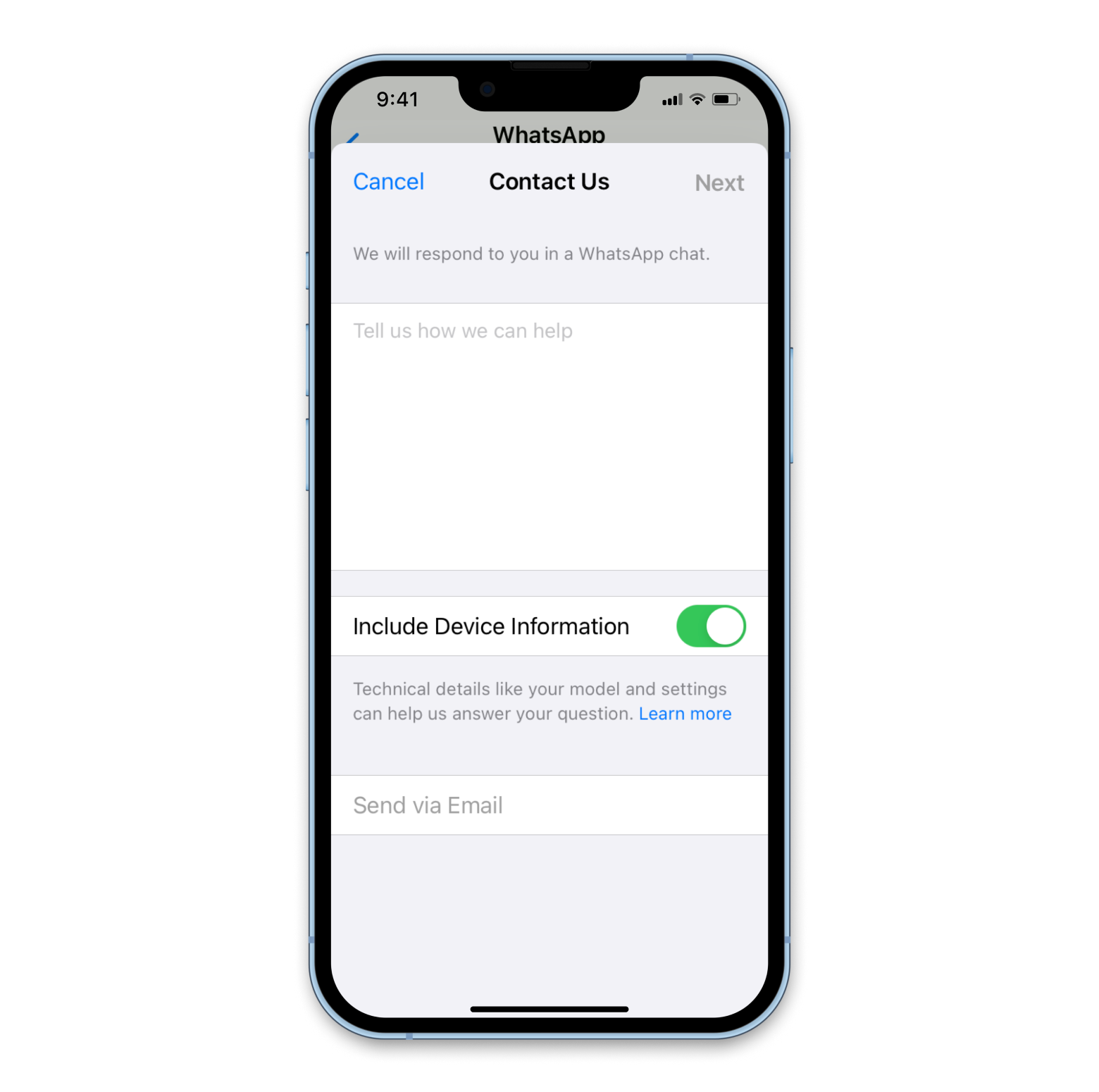 If you're receiving lots of annoying WhatsApp spam messages from unknown numbers, you can always just block the number on the app too by going to the contact's profile and tapping Block. The blocked contact won't be able to message you again.
The next and very important step to take is to diligently change all of the passwords you suspect to have been compromised as a result of the scam. Take advantage of two-step verification and if that sounds complicated, and most of the time it does, utilize a good security app like Step Two.
Step Two is great at boosting your device security through its minimal and straightforward interface. With 81% of security breaches happening due to weak or stolen passwords, one layer of protection proves to be insufficient most of the time. That's when Step Two comes in, offering that extra security level and making everything from adding a new account to copying its two-step code as simple as it can be.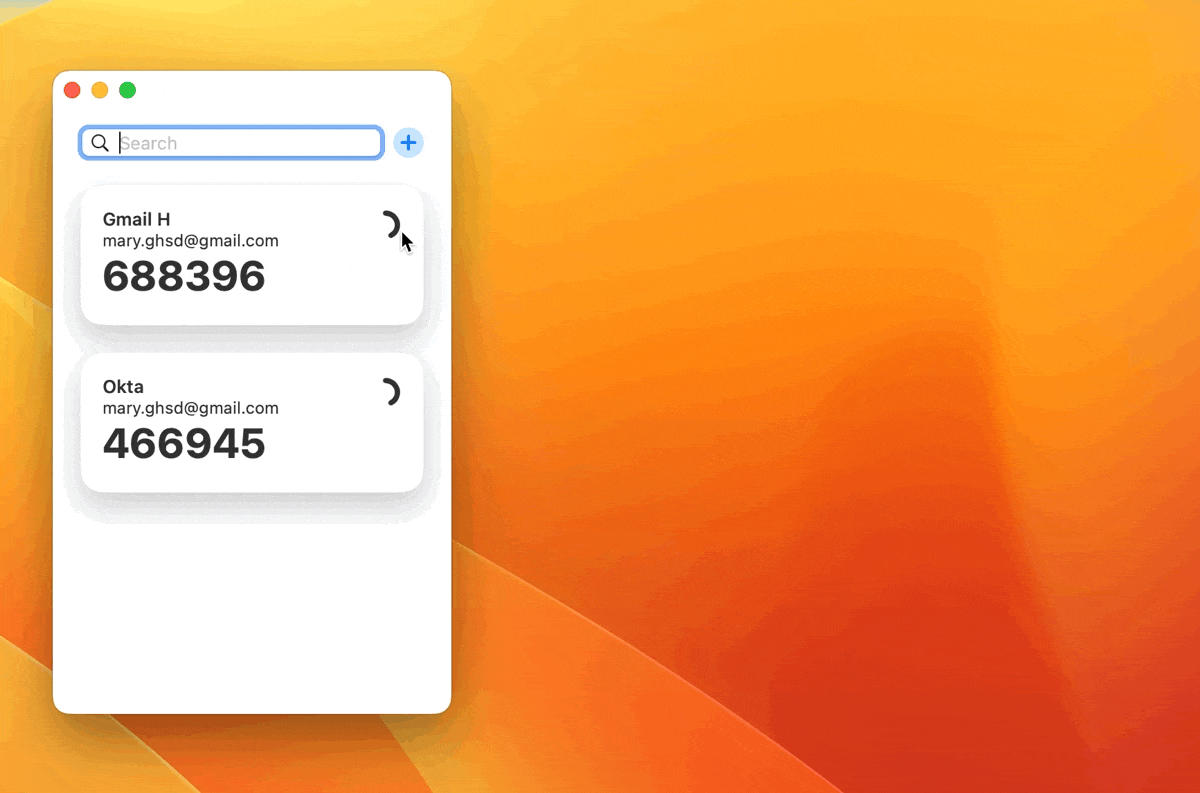 Another way to stay safe online is by using a reliable VPN service which reroutes your data traffic through an encrypted virtual tunnel. This hides your IP address when you're online, making your connection secure against external attacks.
ClearVPN is the perfect tool to help you personalize and protect your browsing experience. With shortcuts as its main feature, ClearVPN offers ready-to-use, one-click solutions that match all your online demands. Apart from simplified international browsing, ClearVPN provides secure access to your online activities and never stores, shares, or collects your personal info, IP address, or any other data.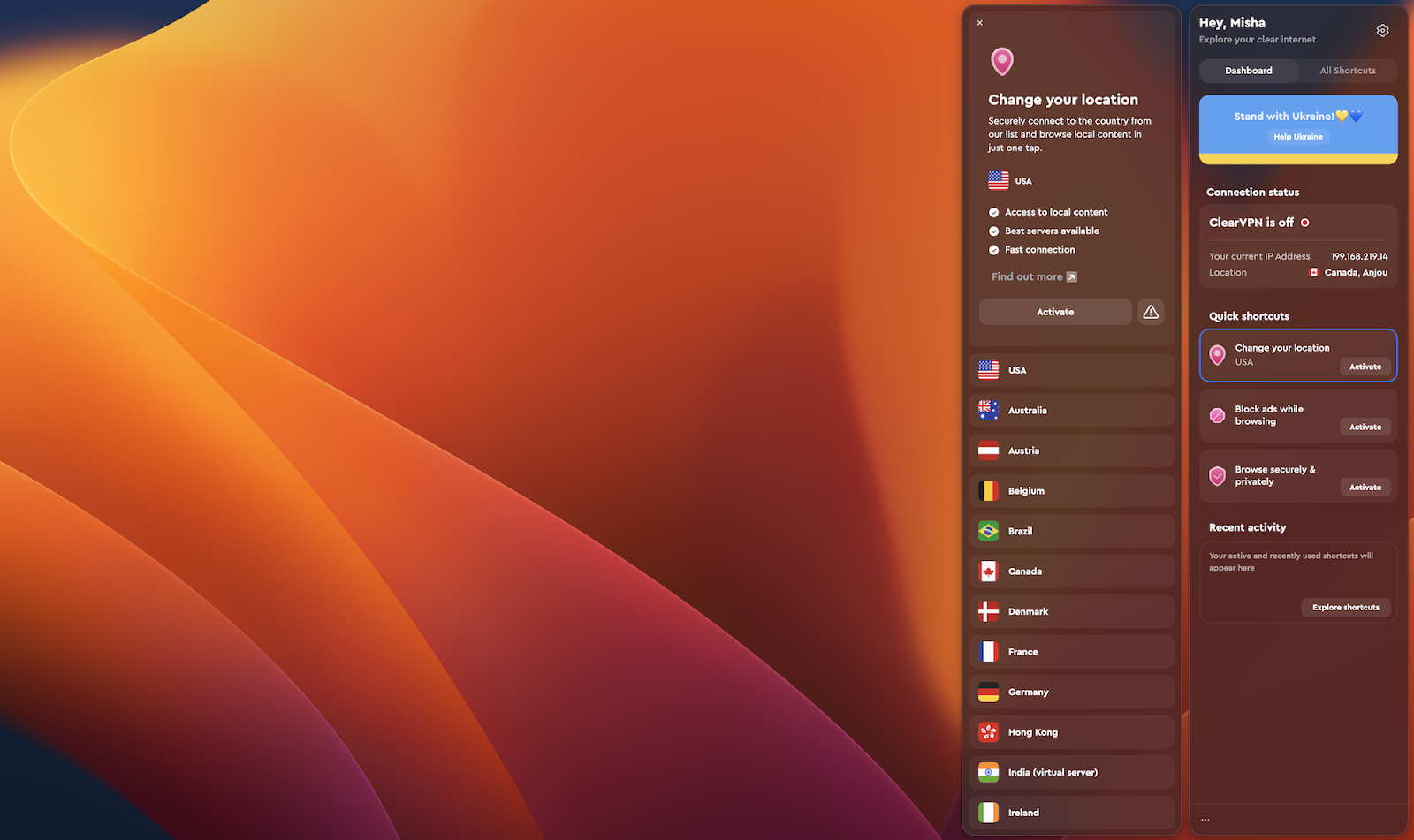 Why do scammers use WhatsApp?
It's pretty straightforward: WhatsApp is the world's most popular messaging app, and scammers are opportunists who like to cast a wide net to increase chances of someone getting caught. This way, they're reaching out to far more potential victims than they could using any other tool.
Plus, WhatsApp users are fairly easily accessible on the app, since you only need to know someone's number to be able to contact them. Scammers collect hundreds or thousands of numbers to spam on WhatsApp. But even though many people can send you a message, it's always up to you to decide whether you'd like to respond, delete it, or even block the sender.
How to protect yourself from WhatsApp scammers
Nevermind WhatsApp's end-to-end encryption, contact management settings, and privacy options, with all these elaborate scams going around you might be wondering is WhatsApp safe to use? Let us assure you, WhatsApp will remain a safe way to chat as long as you follow these simple cybersecurity tips:
Set up two-factor authentication. This is one of the most effective ways to protect your accounts online and stay one step ahead of cybercriminals.
Be wary of messages you receive. Trust your instincts and ignore random WhatsApp messages asking for money. Most of the time they are fraudulent and especially if the request is highly urgent and emotional.
Question the scammer. In case you're unsure if the sender is really your loved one or a scammer, ask them a personal question only the real person would know the answer to or initiate a video call.
Don't click on unfamiliar links. Especially from unknown numbers. Those links often carry dangerous malware, so it's best to delete the message and block or report the sender immediately.
To protect your device further, use a powerful cleaning app like CleanMyMac X to perform regular malware scans and detect potentially dangerous software.
CleanMyMac X is one of the best tools to optimize and protect your Mac for years of use. The app's Protection module will help you neutralize virus threats, as well as wipe your browsing data on demand. Other features include running system cleanups, uninstalling apps, and detecting large files. CleanMyMac X makes fine-tuning your Mac easier than ever before!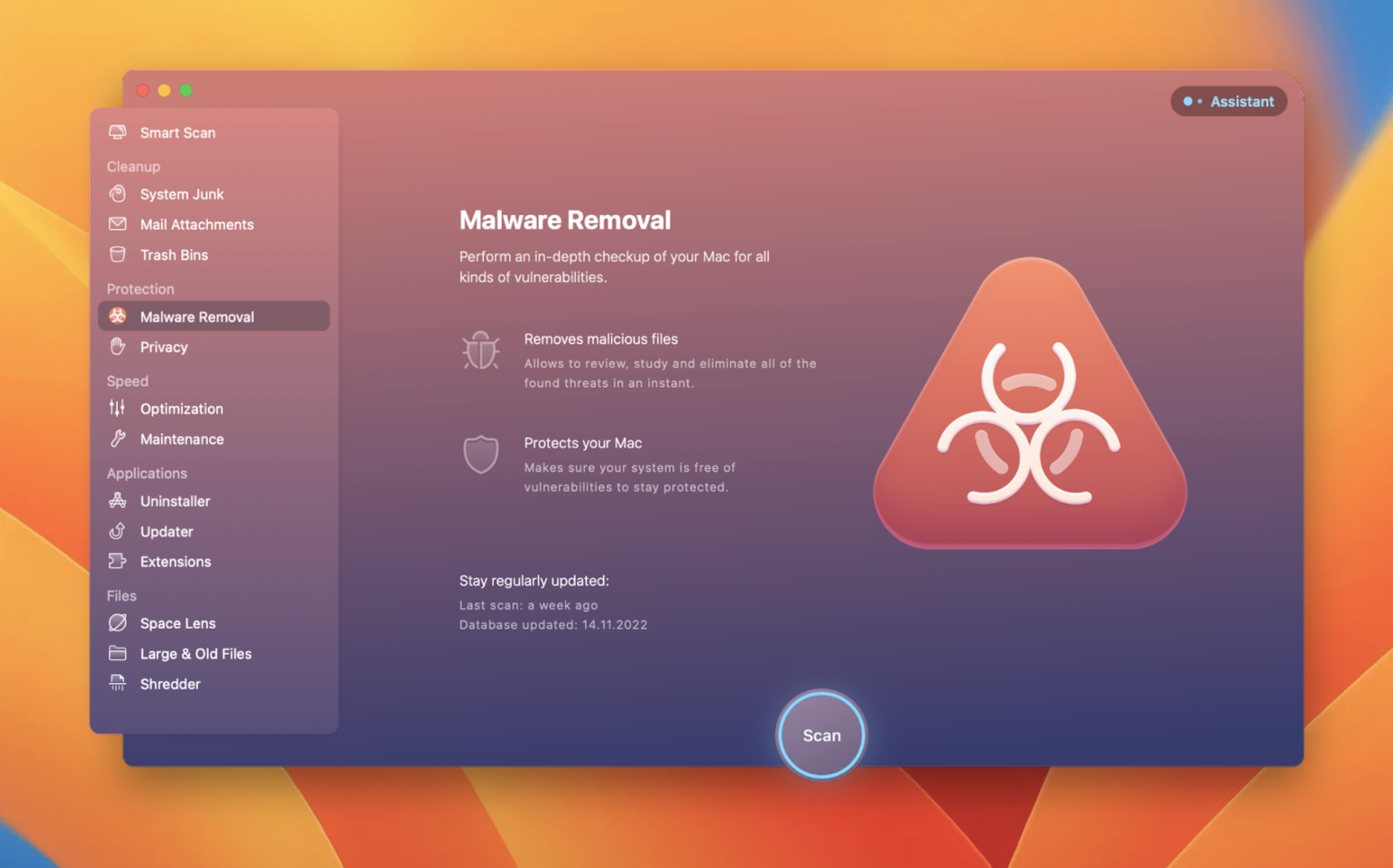 On that customization note, let us introduce you to a better way of staying in touch on your Mac.
ChatMate for WhatsApp is the ultimate desktop app to sync all your conversations to your Mac in a slick and flexible format. Apart from the regular communication features, ChatMate for WhatsApp offers a few cool privacy modes like locking the app on an unattended Mac and securing your message previews. Communicate almost invisibly with the app's Stealth Mode which blurs the chat bubbles unless you move the mouse over them, so you can keep your secret communications unnoticed for others.
Here's how to use ChatMate for WhatsApp on your Mac:
Install the app
Wait for it to retrieve your contacts and conversations
Enjoy a personalized WhatsApp experience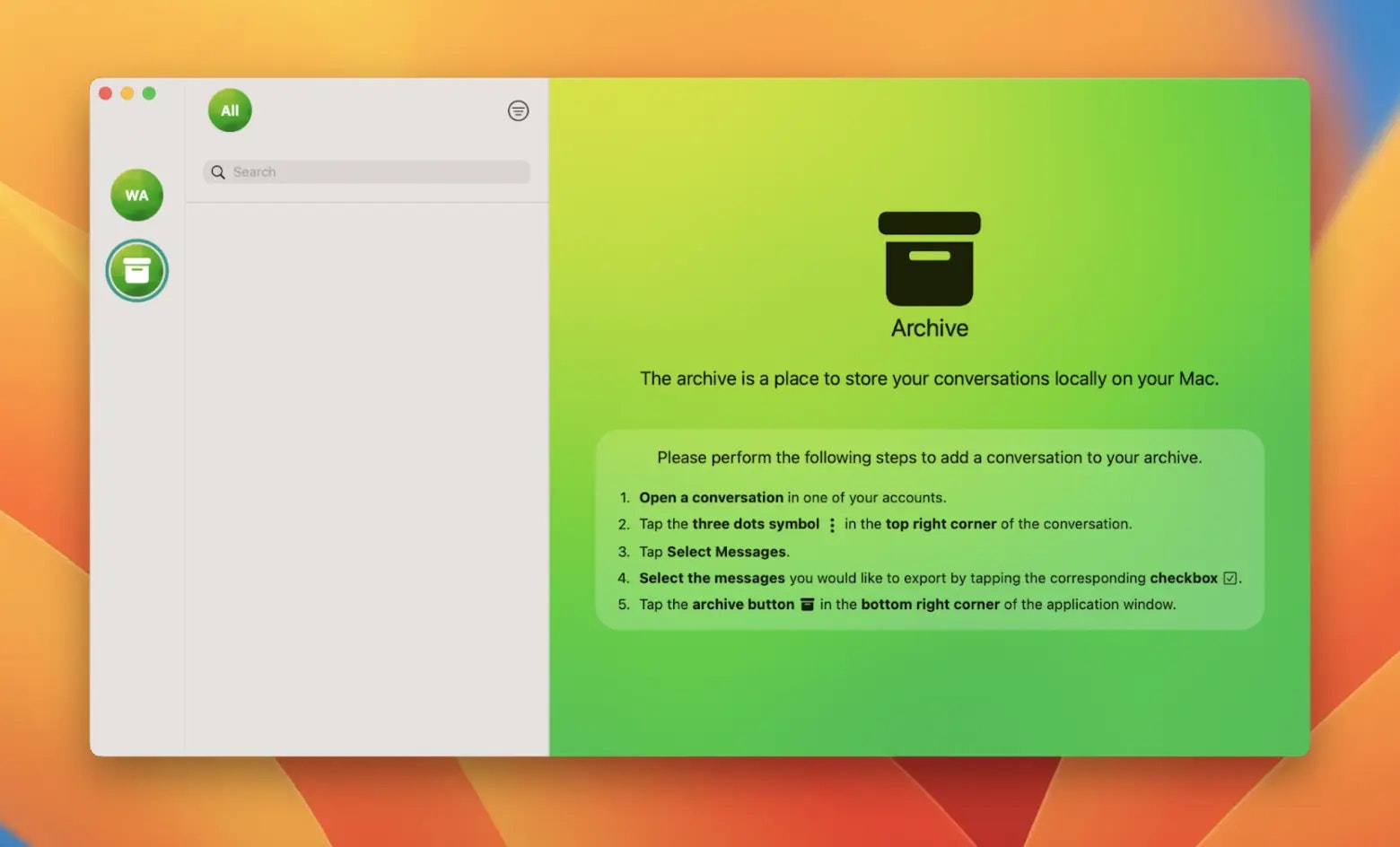 No more random WhatsApp messages and scams
Now you know how to block WhatsApp spam messages and just simply recognize fraudulent intentions through text. To protect yourself and your device also try Step Two to simplify two-step authentication, and ClearVPN for a secure online browsing experience, while CleanMyMac X will always be there to perform regular vulnerability scanning of your devices. And in case you want to personalize WhatsApp, check out ChatMate for WhatsApp for your Mac.
Best of all, Step Two, ClearVPN, CleanMyMac X, and ChatMate for WhatsApp are readily available to you for free along with 230 more powerful utilities. All through a seven-day trial of Setapp, a platform of outstanding macOS and iOS apps for every occasion. Try every Setapp app today at no cost and you'll never look back!