Tips to plan a successful event
From your boss's nephew's Bar Mitzvah to your great-aunt's wake to your yoga teacher's outdoor wedding, your year is probably filled with events both big and small. You may have noticed that some go better than others, but it's hard to learn concrete lessons from observation alone.
Of course you want to do a good job when your turn to host the party of the season rolls around, but how? The key isn't in getting the right cake, or hiring the right DJ, or making sure the drapes don't clash with the flower arrangements. The key is sound event planning.
With a solid event plan, you'll be able to cope with the unavoidable setbacks of hosting a major party or gathering without your guests suspecting a thing. Here's how to go about it:
What is event planning?
Event planning is the art and science of making sure all the components of a given event come together at the right place and time. Successful events involve a lot of variables: guests, locations, food, drinks, entertainment, and decorations for instance. Event planning creates a framework so that these things are all ready when they're needed.
Planning an event requires a serious time commitment and a dose of objectivity. Enthusiasm alone doesn't cut it. It may take weeks, or even months to plan a major event, depending on the number of moving parts. The plan itself has to specify what needs to happen, when it needs to happen, and who's responsible for making it happen, from booking the venue to making sure the chocolate fountain gets delivered.
As such, event plans themselves can take many forms. First-timers should consider how the right tools can make the difference between a delightful evening and a disaster. Comprehensive planning software like Merlin Project Express, available through Setapp, can help ensure that you don't leave out crucial details. Its slick, timeline-based interface helps you visualize interrelated deadlines and see the big picture as it develops over time.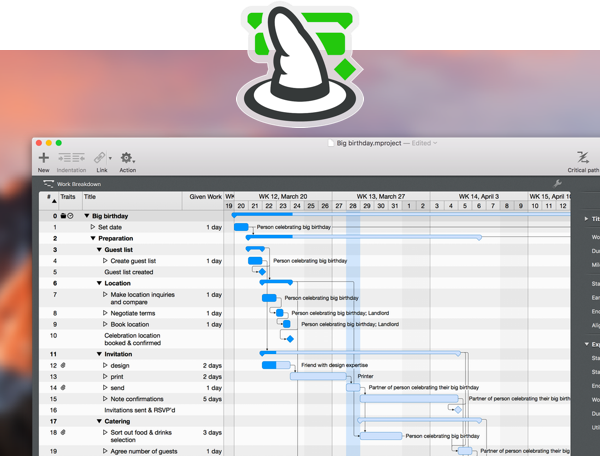 How to plan a successful event
There are plenty of approaches to planning events, but everyone would agree that you need to give yourself lead time. Because events are complex, many of the variables are interconnected. For example, the number of guests attending directly affects the amount of food you have to order, the size of the venue, the silverware, etc.
Simply put, the more of a time cushion you have, the easier it will be once the big day arrives.
A big part of being able to plan an event is being able to handle preparation alongside everything else that's going on in your life: work, school, family, and more. Luckily, there are great ways to make this easier on yourself. Setapp offers a number of useful apps that can help make coordination seamless and quick.
IM+, an all-in-one communication tool, bringing together all your inboxes and messengers. This can help sort through the confusion of dealing with caterers, florists, djs, and other service providers who all contact you via different channels. The more you stay on top of communication with these third parties, the better your event will be.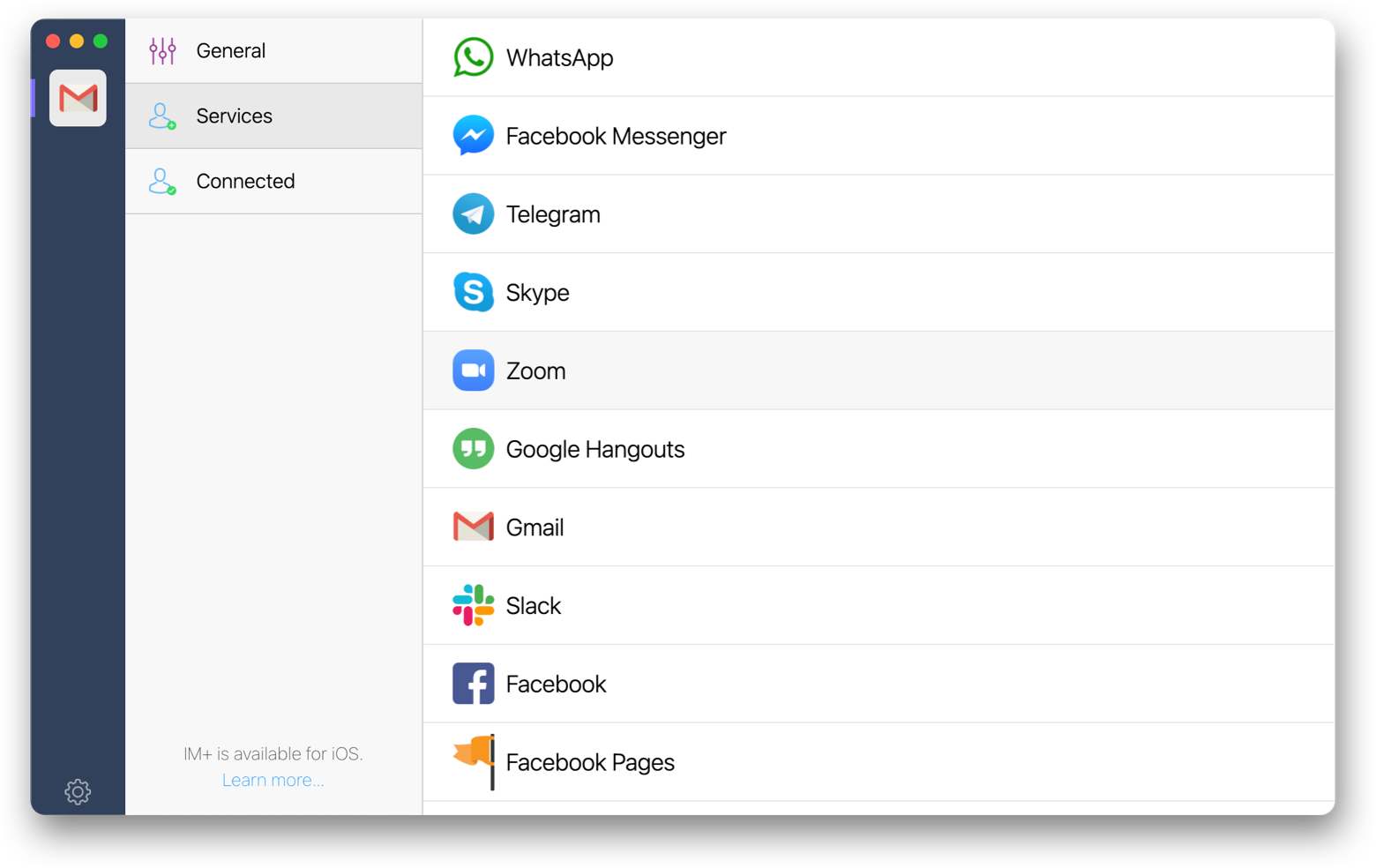 And if you need to share large files, like playlists, menus, or contracts, Dropshare provides a useful and secure way to avoid the size restrictions most email clients put on your attachments.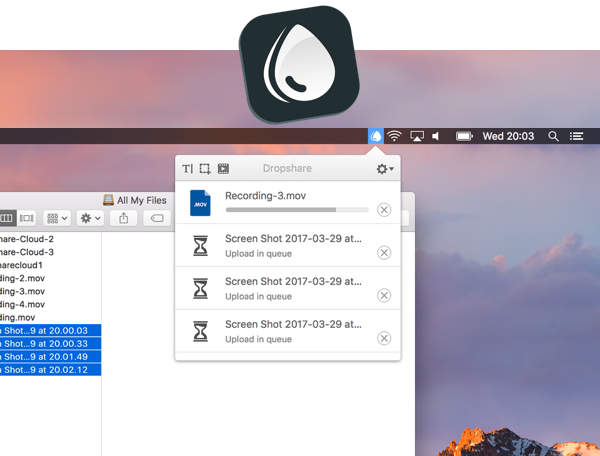 Event planning tips
First, track your deadlines. Every time you add a task to your plan, make sure you commit to finishing it by a certain time. If you lose track of the intermediate deadlines, the big day is that much more likely to sneak up on you. But if you're attentive to intermediate deadlines, you take a lot of the guesswork out of your plans. Stagger these deadlines so that you have replies to your invitations before you have to give a final figure to the caterer.
If you have a hard time keeping track of everything you have to do, Goodtask could be a great help. Available on Setapp, this intuitive checklist app helps keep you grounded as to what's a sure thing and what's yet to be done. Use it liberally.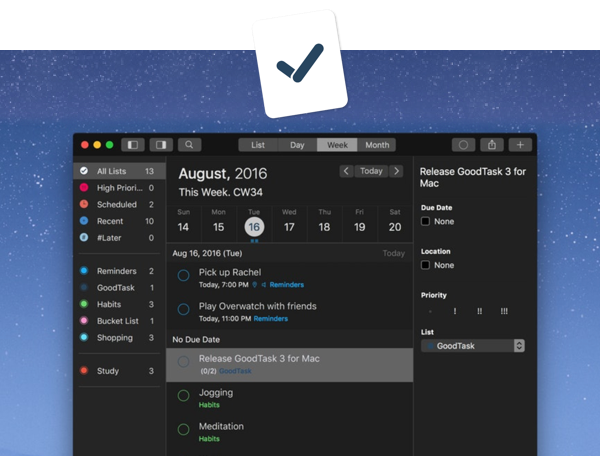 Always be prepared
While the planning may be hard work, there's a big reward for putting together a smooth, effortless event that brings people together—peace of mind.
Armed with these tips (and Setapp's fantastic planning tools), even a novice planner can work wonders!