How to create a folder on Mac
Unlike our phones, our lives on Mac revolve around individual files: photos, text files, videos, applications, etc. Every day, we send or receive dozens or even hundreds of them. You can imagine that tracking each one would be a huge problem without one critical organizational element — folders.
Folders help keep our Macs organized and our attention focused. Using folders, you can keep your whole photo library in one place, and then further organize down to folders of specific albums. Other folders might be for videos, documents, projects you're working on — you name it.
You probably already know how to create a folder on Mac, but do you know multiple ways of doing so? How about using third-party apps to help keep your Mac perfectly organized with minimum effort on your part? Let's do a quick recap.
How to make a new folder on Mac using Finder
Apart from using the Desktop and specific apps, everywhere you go on your Mac is going to be inside Finder. Finder organizes everything on your Mac by putting it inside folders. So naturally Finder gives you a quick option of creating a folder on Mac.
Here's how to add a folder on Mac with Finder:
Open Finder from the Dock
Click on the New Folder in the top toolbar
Name the new folder
Press Return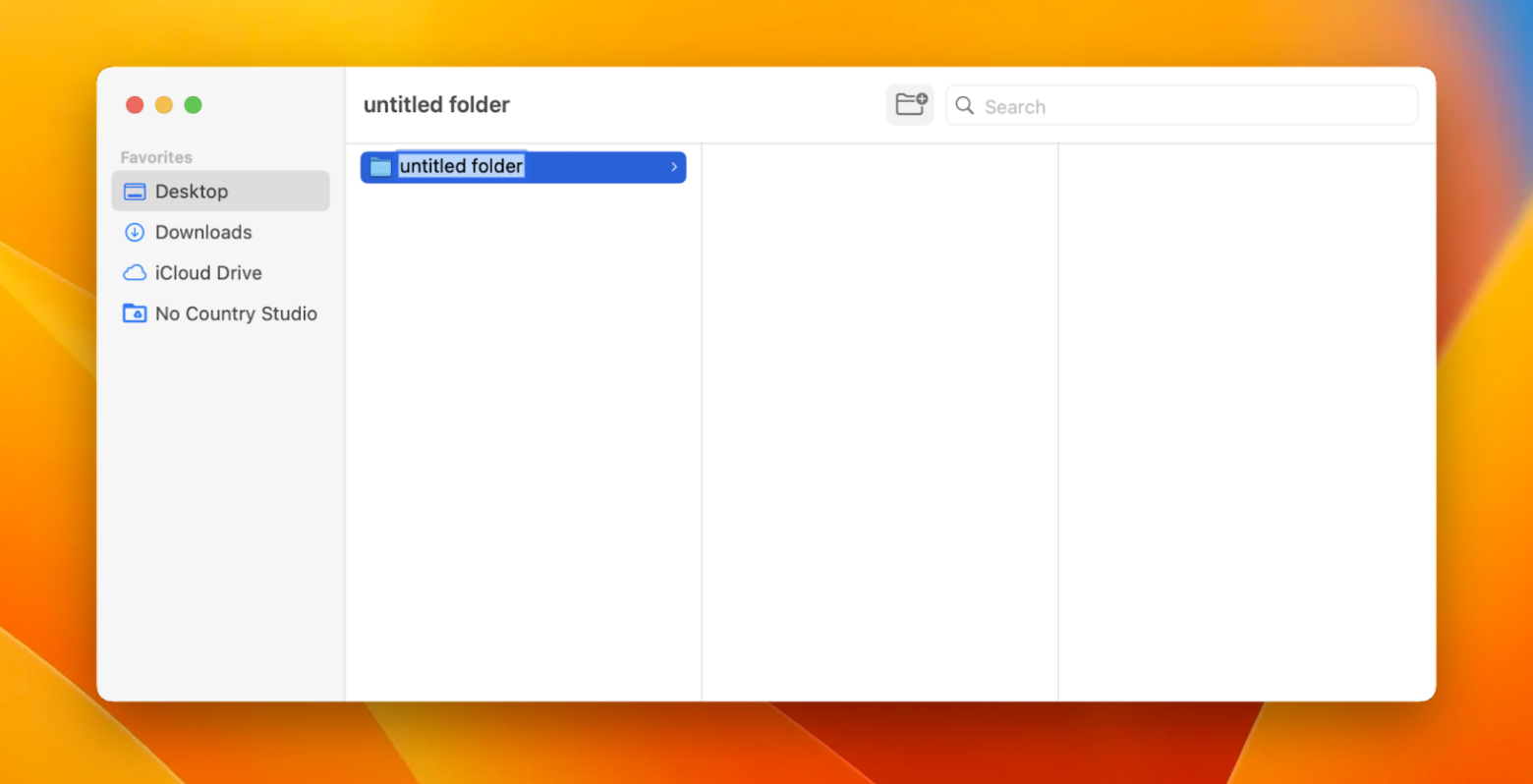 If you don't see the New Folder icon in the toolbar, right-click on it, and then drag-and-drop the New Folder icon onto the toolbar. Click Done.
How to create folders with a mouse or trackpad shortcut
While creating folders within Finder requires just one click, if you want to know how to create a folder on Mac Desktop, you'll need to use a mouse or trackpad shortcut.
This technique is also very easy:
Right-click anywhere on the Desktop with your mouse or trackpad
Select New Folder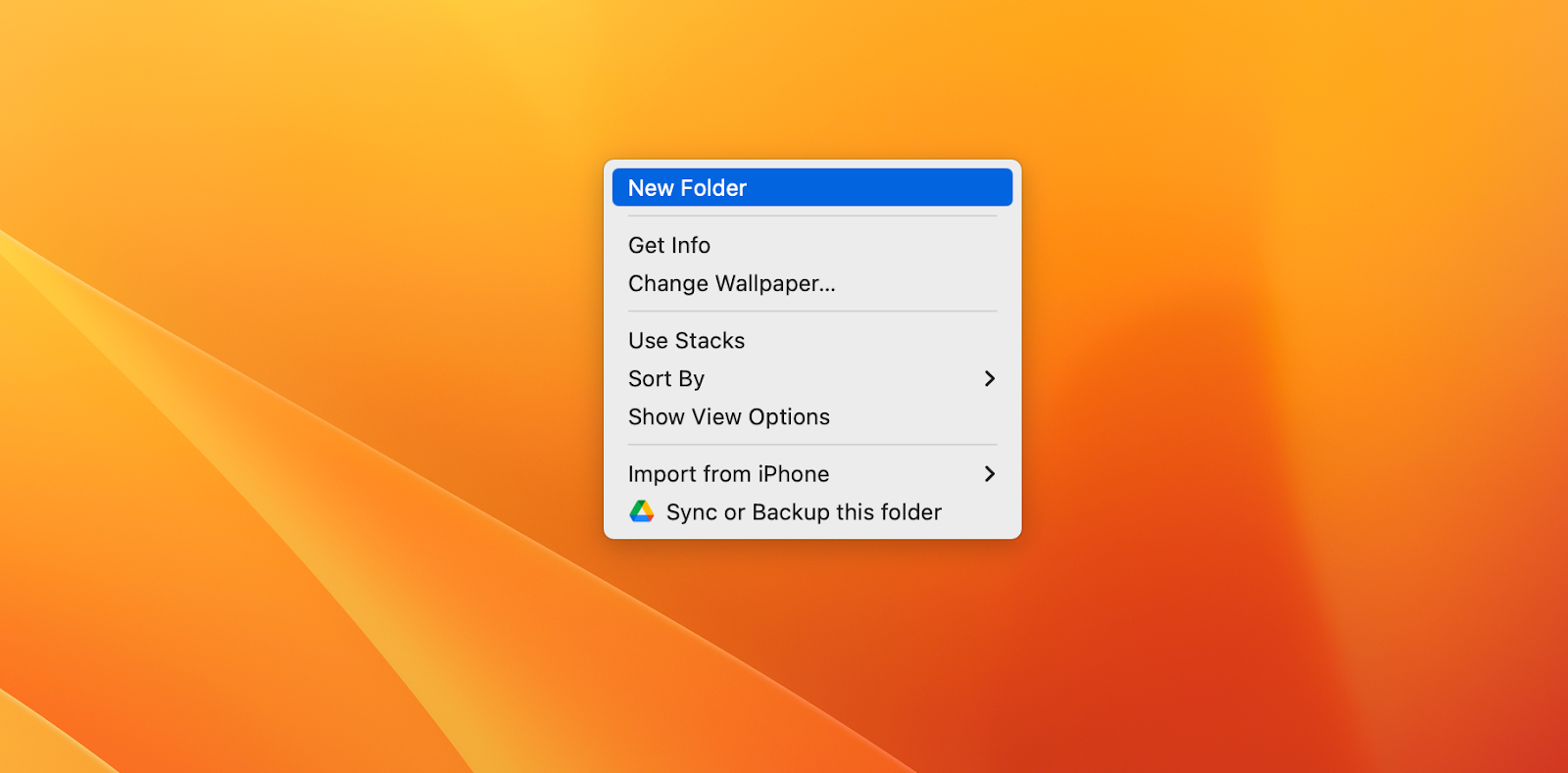 In fact, you can even do the same within Finder, so the right-click shortcut is quite useful in a variety of contexts.
Additionally, it's easy to zip and unzip files and folders using your mouse or trackpad. To learn how to create a ZIP folder on Mac:
Right-click on any folder
Select Compress [folder name]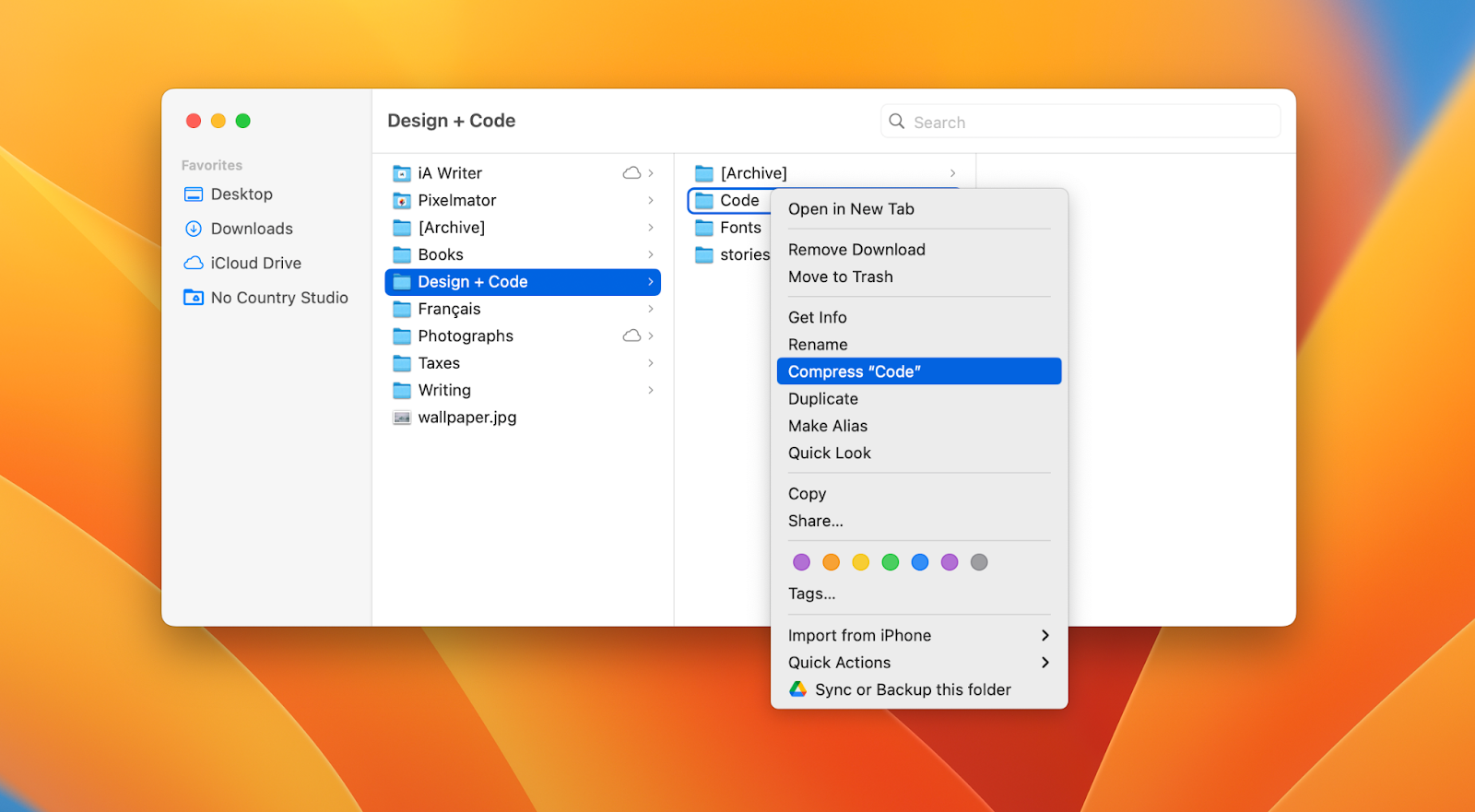 How to create a folder on Mac via File selection
One unique feature of Macs is the menu bar, which shows shortcuts to some apps and utilities on the top-right side (e.g. WiFi, Dropbox) and switches context to present options for a particular app on the left.
When you have a Finder window open and menu bar activates the Finder context, you can easy create new folders using File selection:
Click File in the menu bar
Click New Folder (or use Shift + Command + N)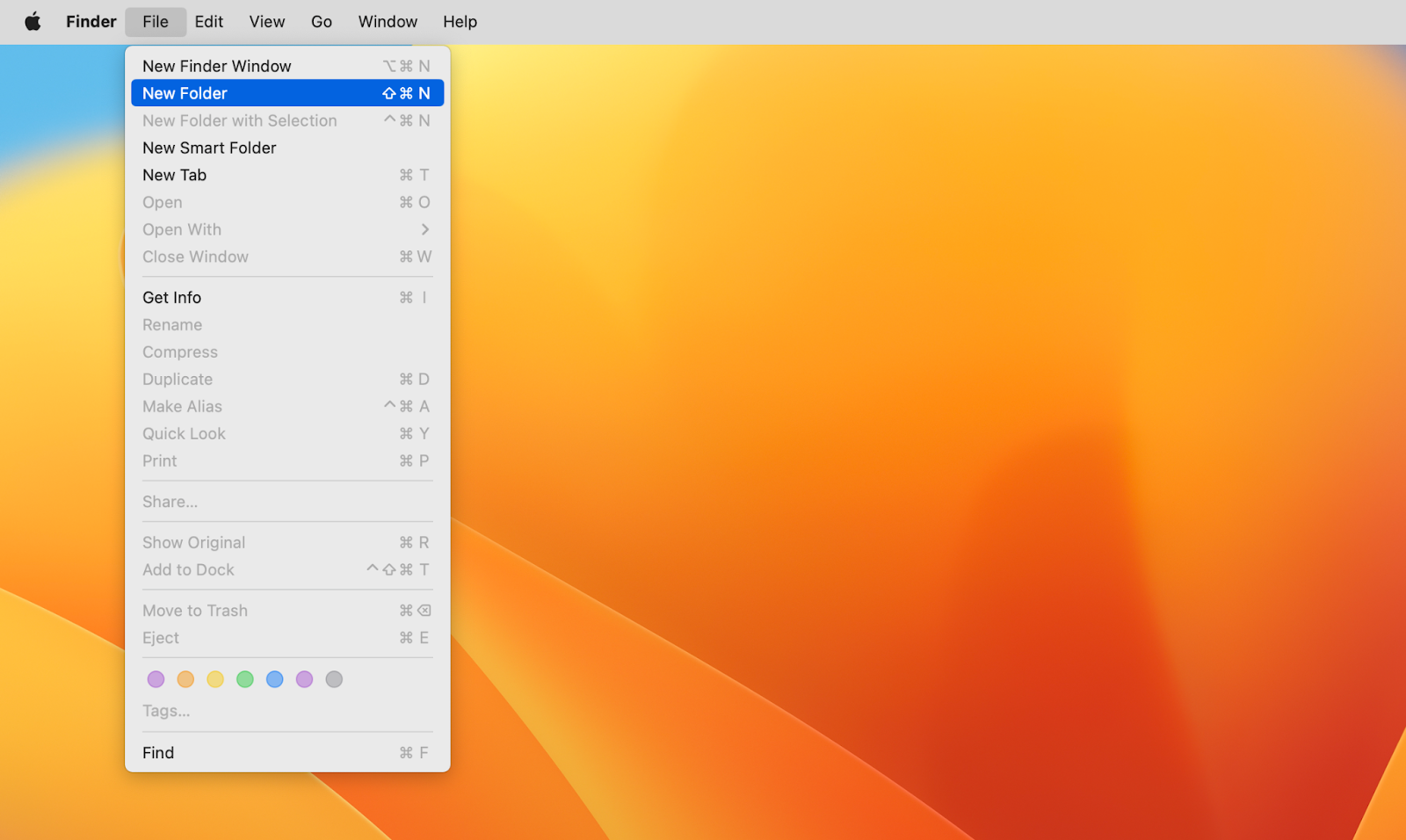 How to create a new folder on Mac via Terminal
Since Macs are based on Unix systems, they can pretty much be fully managed via the command-line interface (CLI). The default CLI utility on Mac is Terminal, and it can also be used to create new folders.
Here's how to create a new folder on Mac with Terminal:
Launch Terminal
Navigate to where you want to create a new folder. The easiest way of doing so is typing cd and then drag-and-dropping the parent folder where you'd like to create a new folder
Press Return
Then type mkdir [new-folder-name] where you replace [new-folder-name] with the folder name you want. Mkdir is a Terminal shortcut for "make a directory." Make sure to connect separate words with hyphens.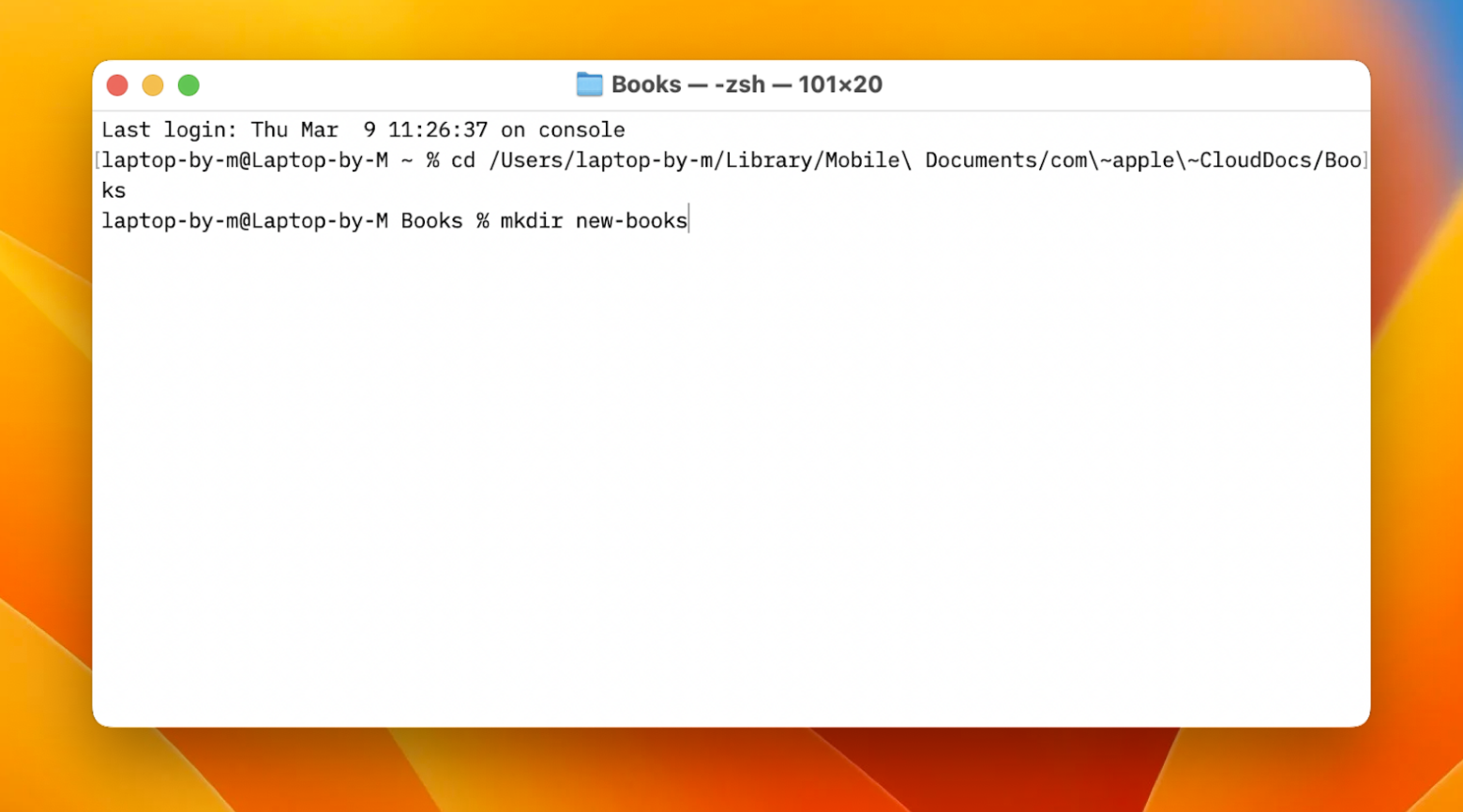 Note: Since Terminal is so powerful, making an error while executing a command can have unpredictable consequences. For this reason we recommend trying other options described above first.
How to organize and clean up Mac Desktop
Out of all the files and folders on our Mac, Desktop is probably the least organized. We tend to download and dump any files coming in onto the Desktop and then feel too overwhelmed to organize it properly.
Luckily, there are apps and utilities that can organize your Desktop for you. Start with Spotless.
Spotless is an automated organization app that you can configure once for such folders as Desktop and Downloads, specifying the schedule for when you want them to be organized and which types of files should go where, and then never think about organization again — Spotless will automatically put the right files in the right place, as often as you'd like.
To organize your Mac:
Launch Spotless
Define the Spotless folder
Choose which types of files should be organized in specific folders
Pick the automated schedule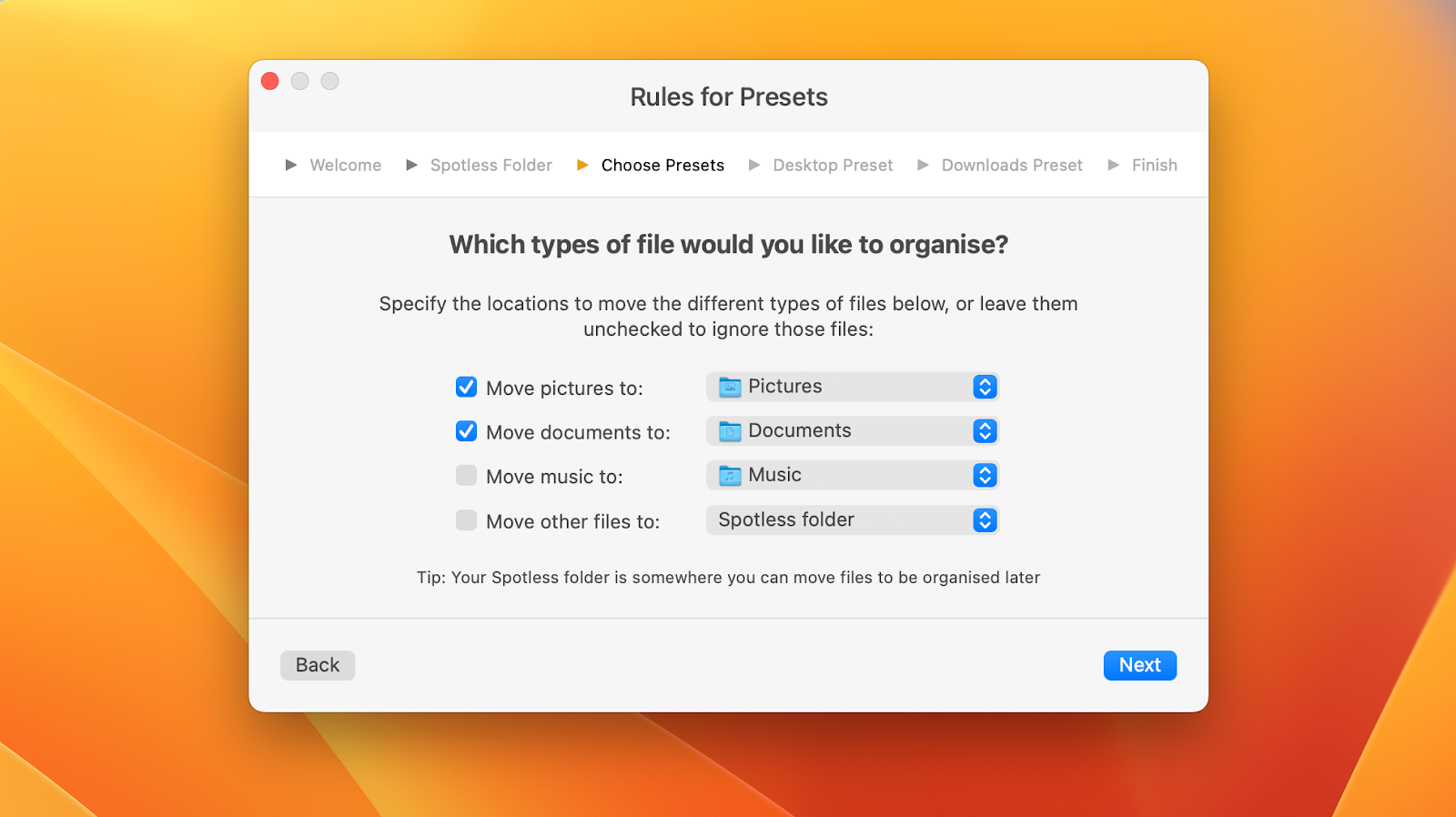 Another way to organize and improve your workflow on Mac is by using Default Folder X.
Default Folder X expands the default Open and Save menus on Mac with additional features that allow you to duplicate, rename, or copy files with ease. You'd also be able to edit files without opening them by changing their tags, comments, or keywords. Finally, Default Folder X adds a menu bar icon that presents a quick shortcut to the recently used files and folders across your Mac, as well as your favorites.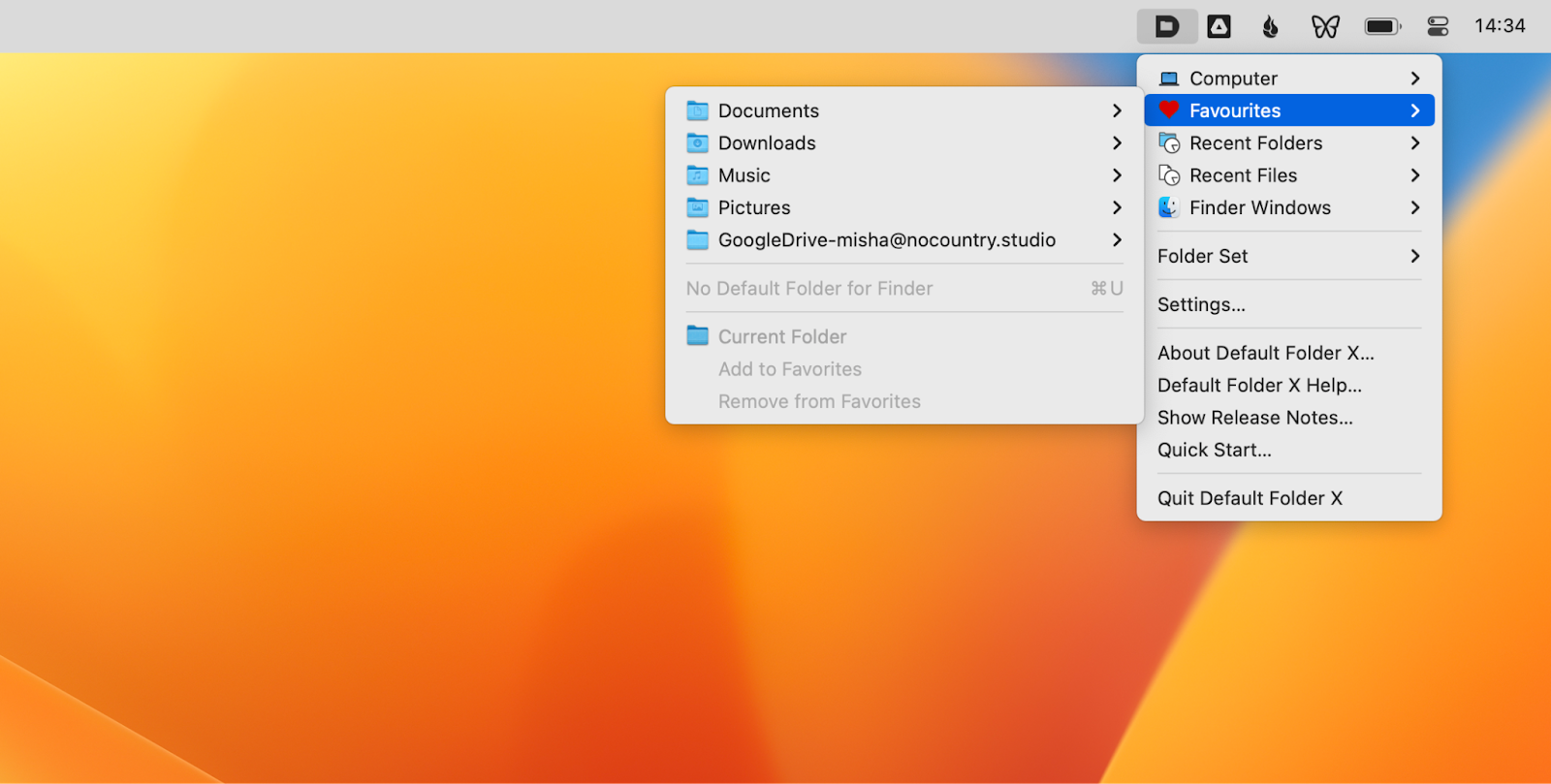 Doesn't a list of folders sometimes feel impersonal to you? If you have too many, it's easy to get lost. A great solution to the problem — Image2icon.
Image2icon is a nifty utility that takes any image and turns it into an icon you can use on Mac folders to differentiate them. Create a folder icon is easy:
Launch Image2icon
Drop any image onto the app
Get a PNG as a result
Right-click on any folder on Mac ➙ Get Info
Select the folder image in the top left
Paste in your PNG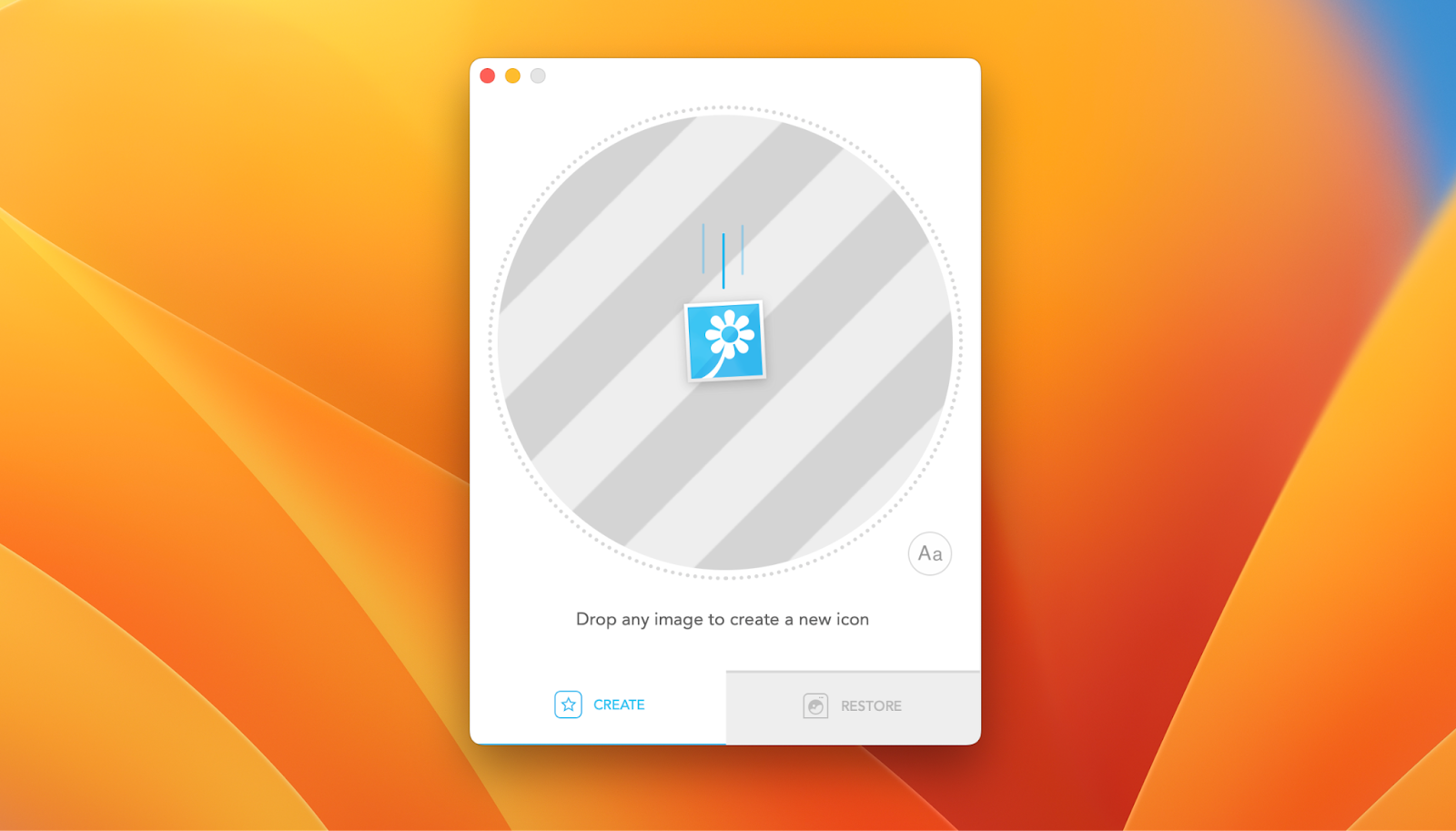 As you can see, there's more than one way of dealing with the growing number of files and folders and your Mac. You have different options for creating a folder on Mac: using Finder, mouse or trackpad, File selection, and Terminal. You can also automate file organization completely with Spotless, expand quick access to folders with Default Folder X, and personalize your folders with Image2icon.
Best of all, Spotless, Default Folder X, and Image2icon are available to you at no cost through the seven-day trial of Setapp. Setapp is a curated platform of more than 240 Mac and iOS apps that cover any tasks you can imagine, from creative expression to managing finances to organization. Try all the Setapp apps free today and pick your new favorites.