How to get to Applications on Mac
The beauty and power of the macOS system is the ease with which you can install and run third-party apps. Due to the sandboxed environment, the process is generally safer compared to a system like Windows. You can quickly install any app from the App Store without much worry, and it'll be automatically downloaded to your Applications folder.
The Applications folder on Mac is central to launching and managing your collection of apps. So knowing a few ways for how to find applications on Mac is going to make your workflow much more productive.
So where is Applications folder on Mac and what to do if you can't find it?
How to find the Applications folder
You have a few standard options for accessing the Applications folder on Mac.
Finder navigation. You can open Finder by clicking the icon in the Dock at your hard drive level (Macintosh HD) and find the Applications folder in it.
Menu bar. When Finder is active, you can go to the menu bar, open the Go option, and select Applications from there.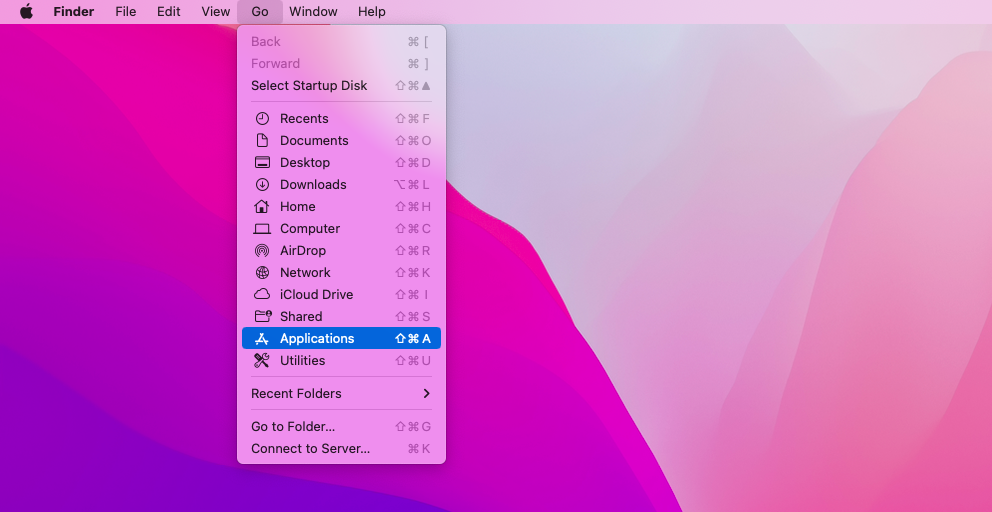 Shortcut. In the active Finder state, you can also use a shortcut of Shift + ⌘ + A to open the Applications folder.
Spotlight. Your Mac features powerful search functionality with Spotlight. To open Spotlight, you can use a shortcut of ⌘ + Space or click on it in the menu bar, and then start typing "Applications." The option to open the folder will appear soon.
Launchpad. All your Mac apps in the Applications folder are also mirrored in Launchpad, a special visual utility. To open Launchpad on Mac with a trackpad, just pinch your thumb and three fingers. Another option is to use the F4 shortcut or search for Launchpad in Spotlight.
Tip: While in Launchpad, you can press and hold the Option key to enable the option to delete apps. To rearrange apps instead, just drag them around.
Alternatively, you can enhance the default functionality with a utility like iBoysoft MagicMenu.
iBoysoft MagicMenu is a nifty utility that lets you customize your right-click (or two-finger click) menu to add custom frequently used actions. For example, you can copy or move files directly to specific folders, enable custom actions, or instantly create new files with non-standard extensions (e.g. PPT, PSD, XLS).
You can also add the Applications folder right to the right-click menu, making it accessible in one click from any location on your Mac.
To do this, go to Quick Access in iBoysoft MagicMenu and check Main Menu next to Applications.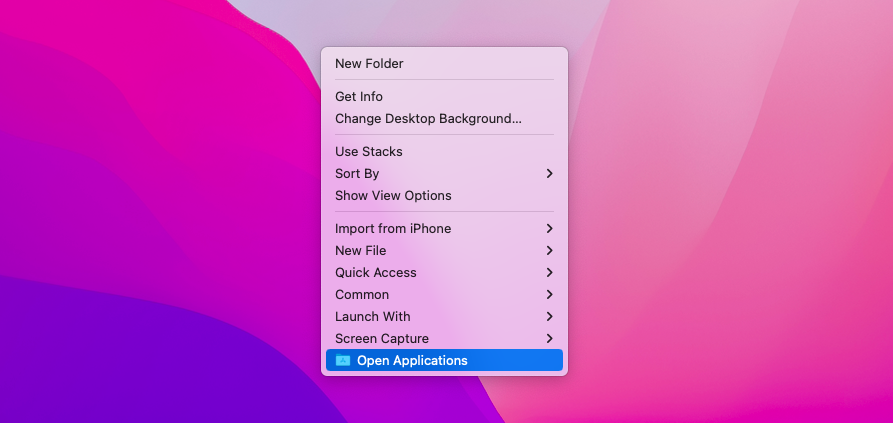 Why is there no Applications folder?
Sometimes, you might get used to opening your Applications folder in a specific way and then find out that it's not there anymore.
For example, the Applications folder might disappear from your Finder sidebar or Dock.
If you don't see the Applications folder in the Finder sidebar, here's how to bring it back:
Open Finder
In menu bar, select Finder ➙ Preferences (⌘ + ,)
Check the Applications box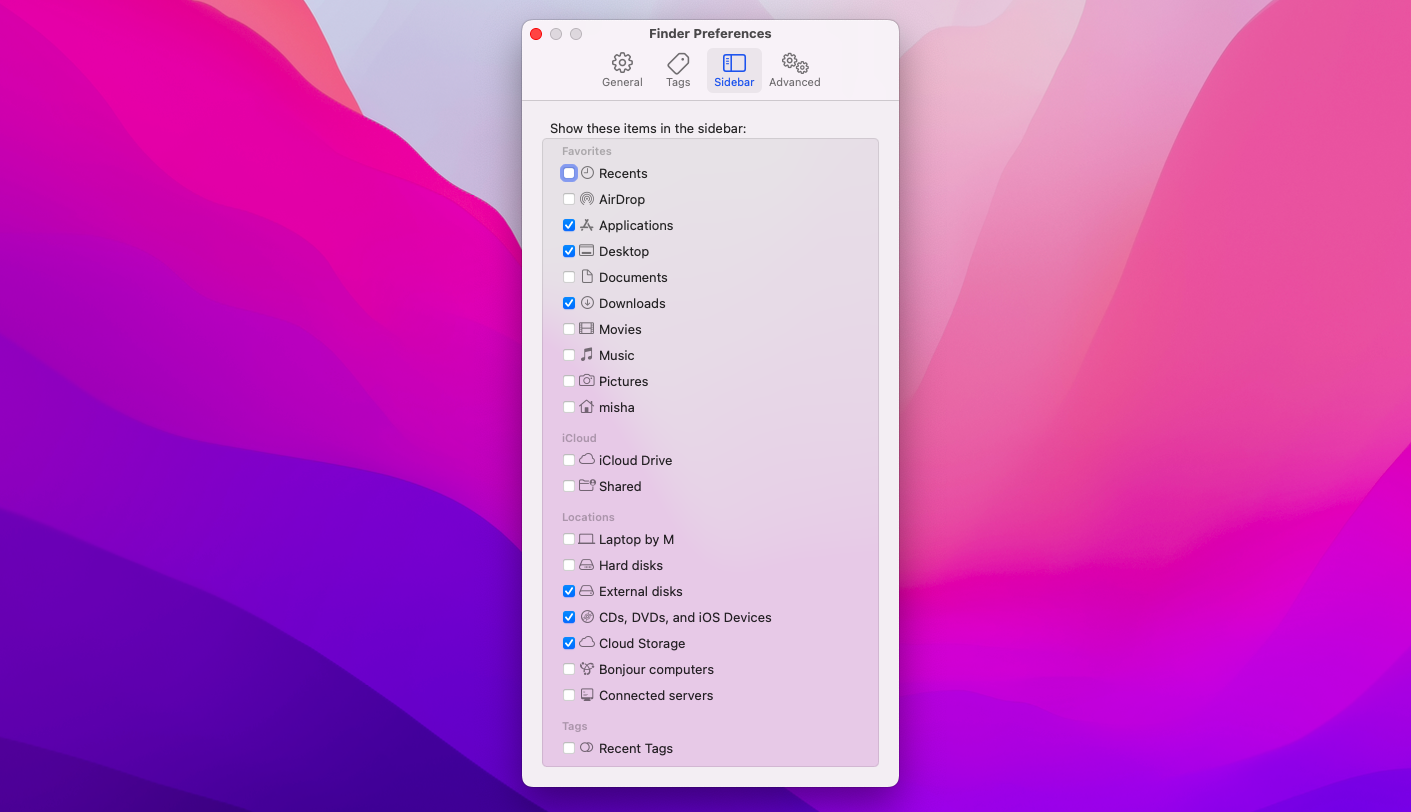 You might have also had Applications available in your Dock. If you don't see it there now, there's also a simple way to bring it back.
How to add the Applications folder to the Dock
The easiest way to add the Applications folder back to the Dock is to simply drag it there:
Locate the Applications folder in Finder
Drag the folder onto your Dock, right before the Trash icon
Click on the Applications icon in the Dock to "show my applications"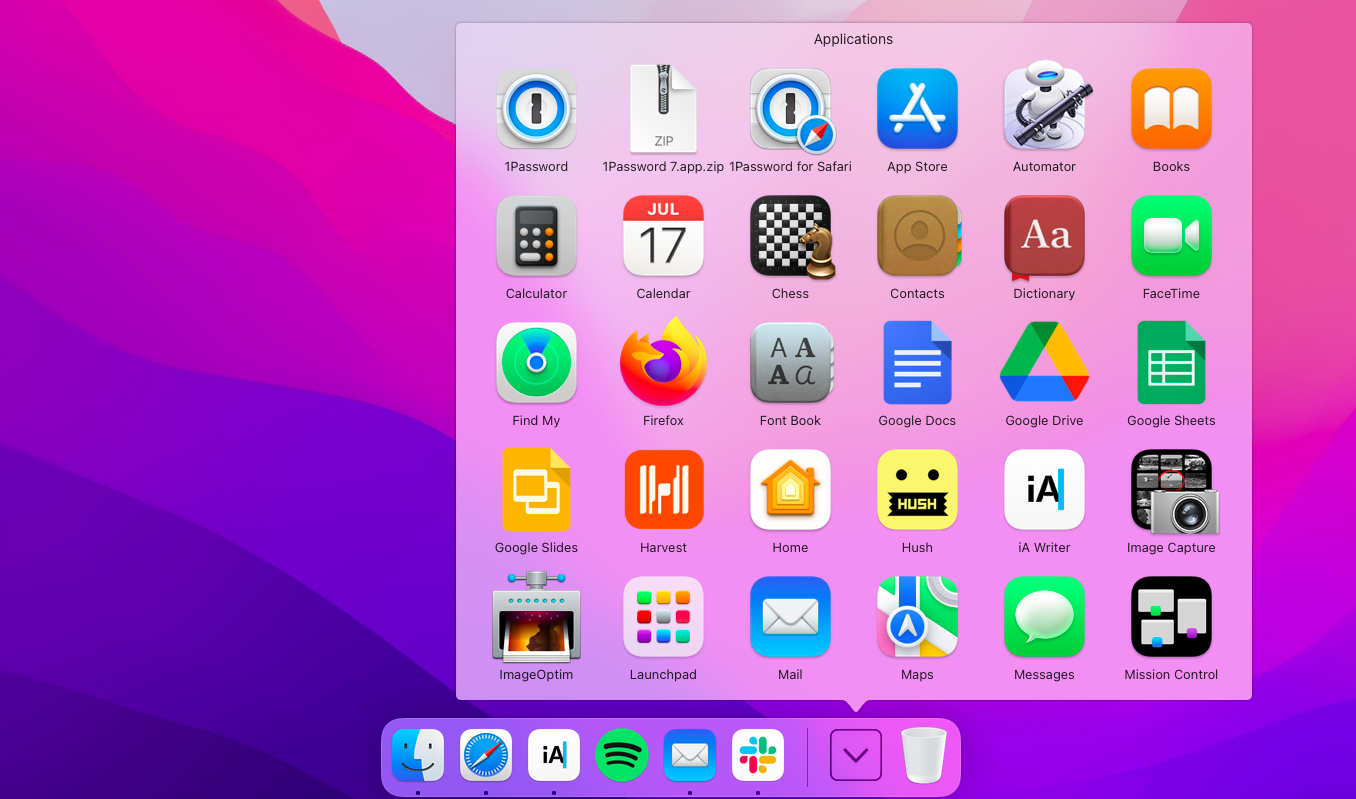 Having the Applications folder in the Dock might be useful, but it's not the most effective way to manage your apps. To make your Dock much more effective, you can use an app like uBar.
uBar is an excellent competitor to Dock, extending its functionality far beyond the defaults. Right from the get-go, you can see app badges, app activity or progress, and apps status at a glance. You can close or quit any apps, or add them to favorites with the right-click menu, without actually opening the app windows.
The uBar utility also features multi-monitor support that displays a designated Dock for each screen. Another powerful aspect of uBar is that its design strives to take the minimum amount of space possible so that you can focus on what matters most.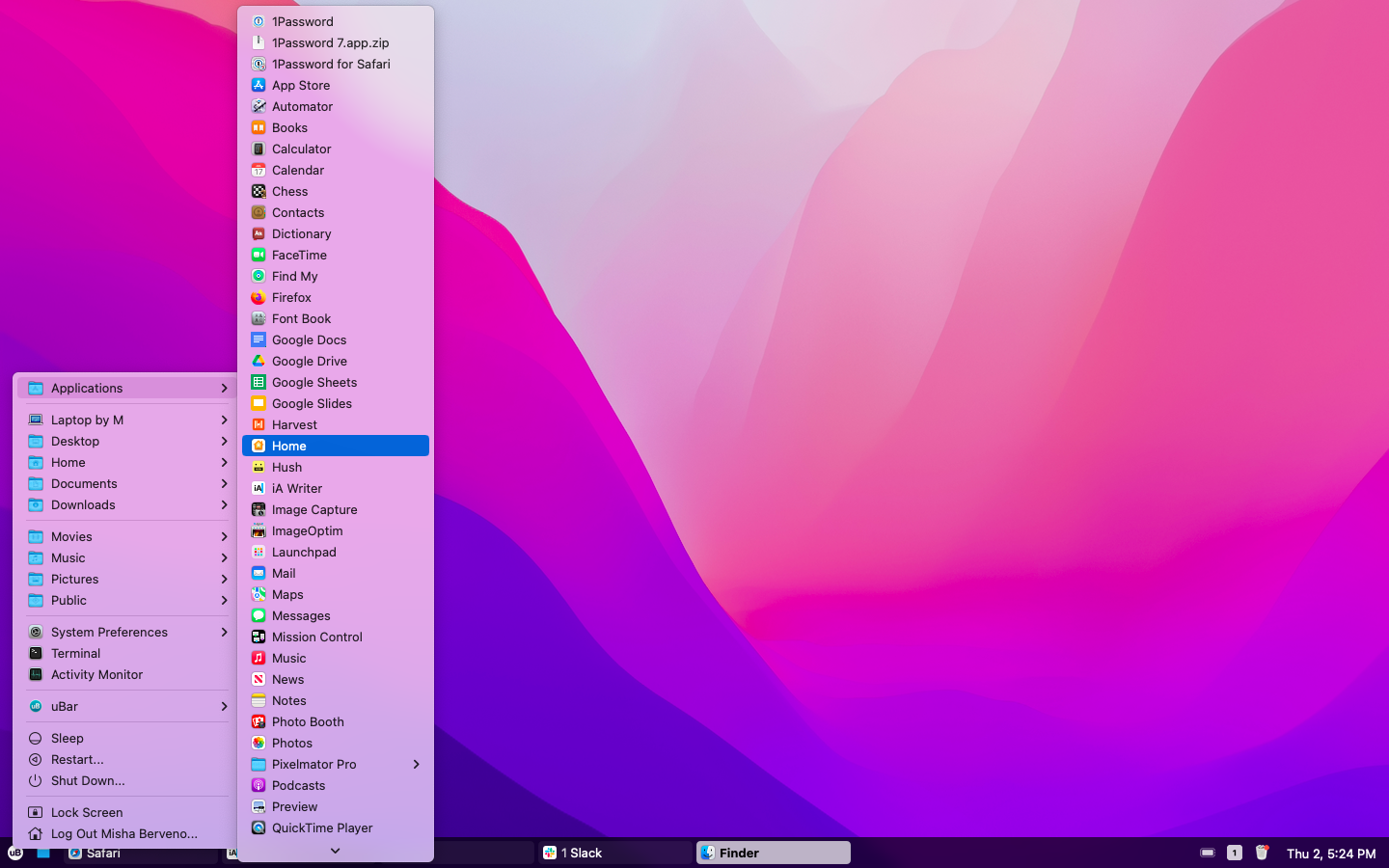 How to find hidden applications
Sometimes, you might not find certain apps neither in the Applications folder nor in the Launchpad. Does it mean they don't exist? Not necessarily.
If you install most apps through the App Store, they will be directed to the Applications folder. However, you can also install apps manually by downloading .dmg files from anywhere online. In that case, you'll often find apps that install on the Desktop or in the Downloads folder, or somewhere else.
To make them available in Applications, you can just drag them there. But first, you have to find them. One of the easiest ways to do it is by using the Space Lens feature in CleanMyMac X.
CleanMyMac X is the most powerful way to optimize your Mac in minutes. With just one scan, you can make your Mac faster, protect it from malware, and delete gigabytes of junk. Other functions in CleanMyMac X makes it easy to update or completely uninstall apps, enhance your privacy, or delete sensitive information with a shredder.
The Space Lens module makes it easy to visualize your hard drive, including all the hidden files and folders, so you can quickly find any app you might be looking for. Just check the folders you think it might have been installed in. As a bonus, you'll probably discover some old files that you can check and delete right from the same module.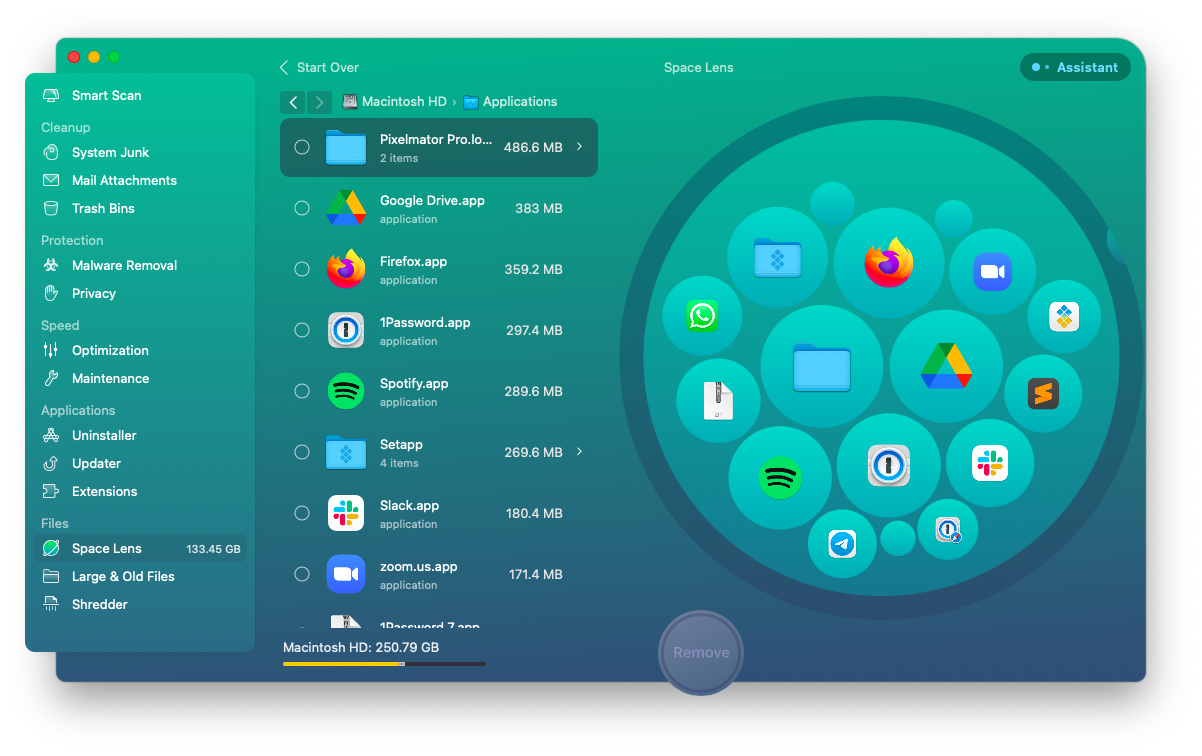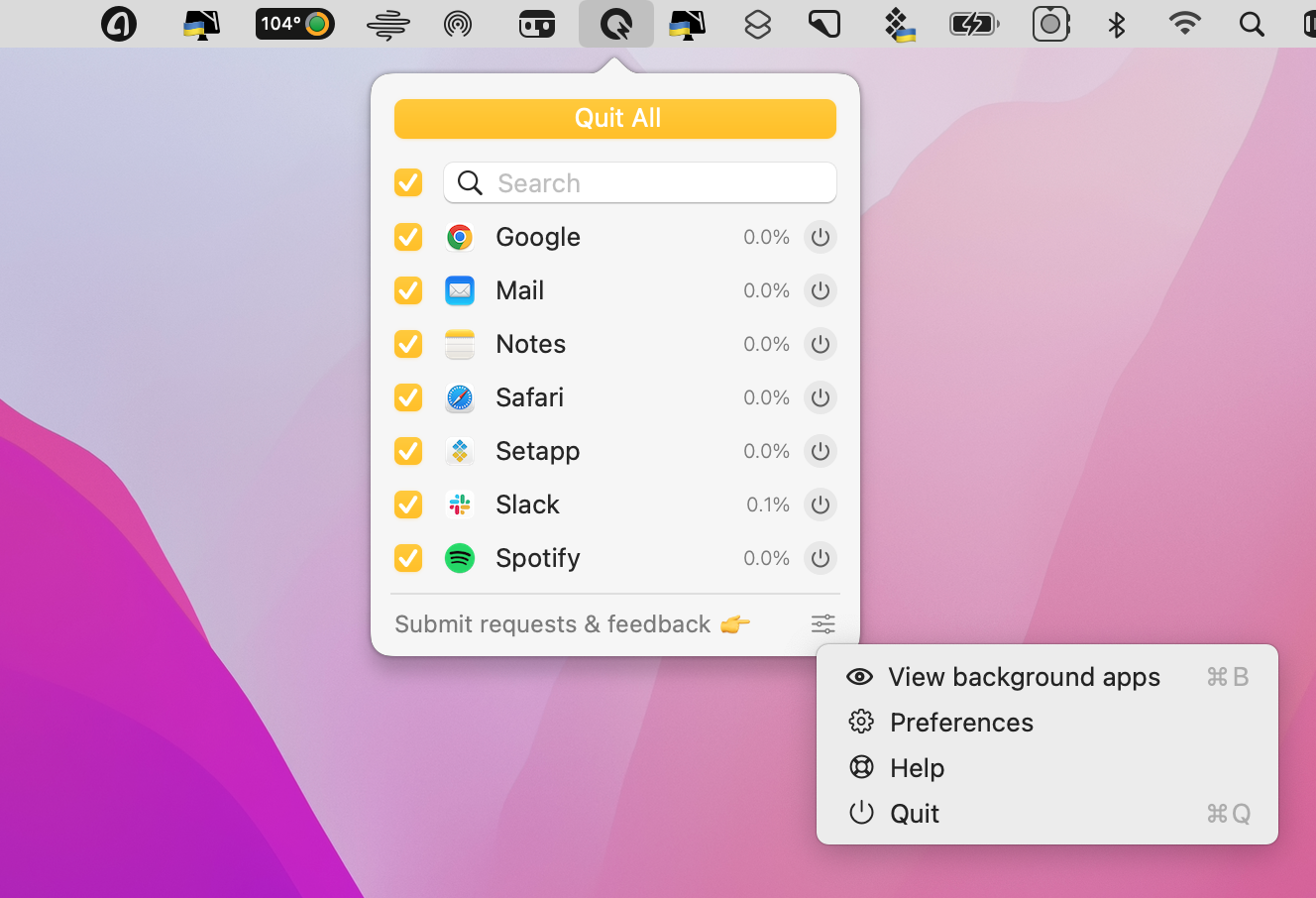 How to use the Applications folder on Mac
The Applications folder is a useful catalog of your Mac's capabilities.
It's the easiest way to delete apps you no longer want. Just right-click on any app and select "Move to Trash."
To check app's details, right-click on it and pick Get Info or use the ⌘ + I shortcut. To see the actual files and folders within any app, right-click and pick Show Package Contents.
In general, all the full apps are going to be displayed right within the Applications folder, while utilities and small apps will be available in the Utilities folder.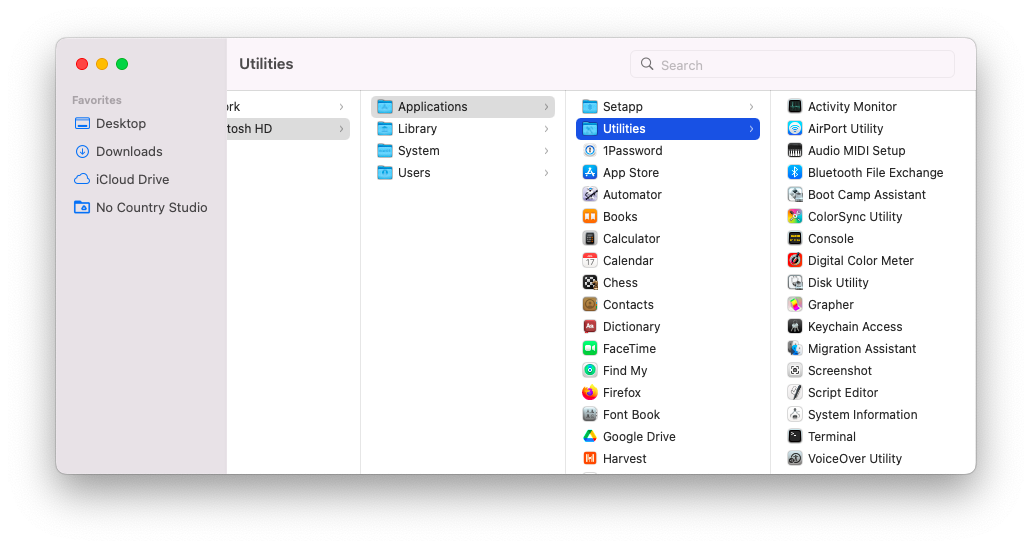 How to set up custom workspaces for multitasking
If you're looking to increase your productivity, one of the best ways to do that is to set up workspaces with predefined arrangements of apps and documents, so you don't have to close and open them back every time. The easiest way to do so is by using Workspaces.
Workspaces is a powerful Mac organizer that stores everything you need to work on a particular project, whether it's websites, emails, apps, documents, etc. It then opens the whole preset at once anytime you want and lets you switch between tasks instantly.
To add projects to Workspaces, just click the plus icon and then drag and drop files, apps, or documents accordingly. Then call up any project from the menu bar icon.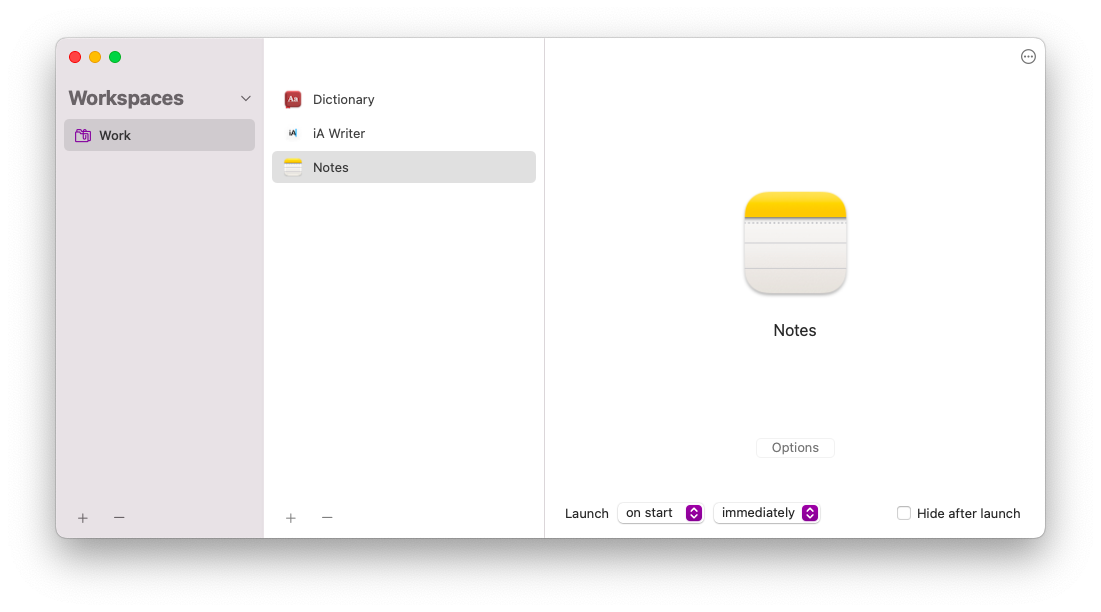 As you can see, you can quickly fix any problem with your Applications folder if you have the right tools by your side. Use iBoysoft MagicMenu to enhance your right-click menu on Mac, transform your Dock with uBar, find any app on your Mac with CleanMyMac X, close any active app with Quit All, and perfectly organize your projects with Workspaces.
Best of all, iBoysoft MagicMenu, uBar, CleanMyMac X, Quit All, and Workspaces are all available to you absolutely free for seven days through the trial of Setapp, a platform with more than 230 Mac and iOS apps for any task you can imagine. Try every single one at no cost today and expand your app collection.