How To Set Finder Default Folder On Mac
It's likely that your first Mac interaction started by opening a new Finder window and that you've probably done something in Finder sometime today as well. For most people, Finder continues to be one of the most used and useful macOS features.
Remarkably, Finder is the default folder Mac management system that has been integral to macOS since the very beginning of its graphical user interface in 1984. You can easily recognize it by the irreplaceable Happy Mac logo. Finder is also always the first icon in your Dock, from which it can't be removed.
While Finder's utility can't be disputed, it's precisely for the reason of it being so iconic that it is slow to change. There are lots of ways in which Finder could be streamlined but Apple isn't likely to make those changes anytime soon. So we need to take matters into our own hands, starting with how to change default documents folder in Finder.
Why Change Finder's Default Folder?
When you click on the Finder icon in your Dock right now, it opens a new window called Recents on your Desktop, showing all the files you've recently interacted with. This, however, might not be optimal for most people most of the time. Some might want to see the Desktop folder open up or Downloads, or even something completely custom. What if it's preferable for you to direct folders to default in Finder as you change your daily workflow?
Good news is macOS does give you an option to choose a default folder Mac would have to work with. In fact, it's quite easy to set Finder to open with a folder of your choosing at any time.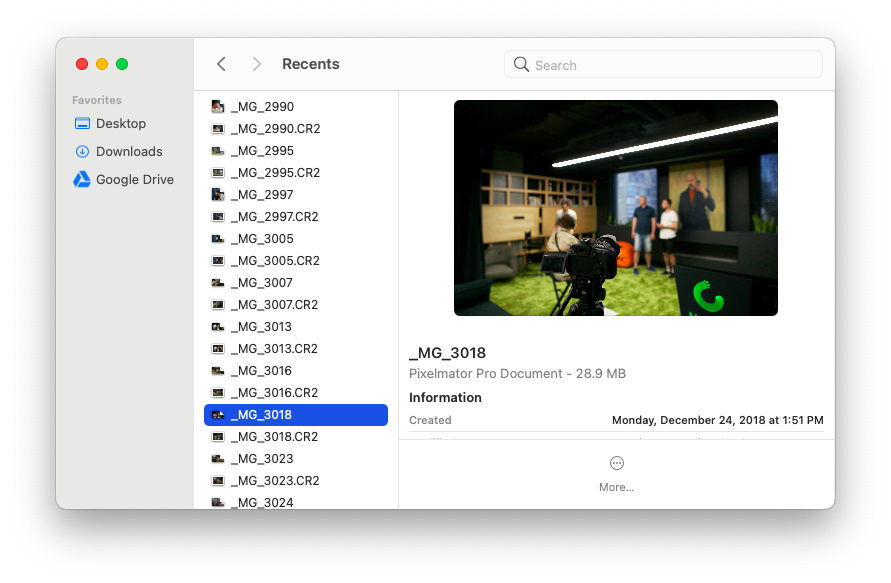 How to switch the default folder in Finder
If you've been reluctantly working with the Recents Finder folder for years, you'd be happy to know that you can change this default right now:
Make sure that Finder is active either by clicking on your Desktop or Finder's Happy Mac logo
Open Finder ➙ Preferences (⌘ + ,) from the menu bar
In the General tab, find the "New Finder windows show:" dropdown and select one of the suggested options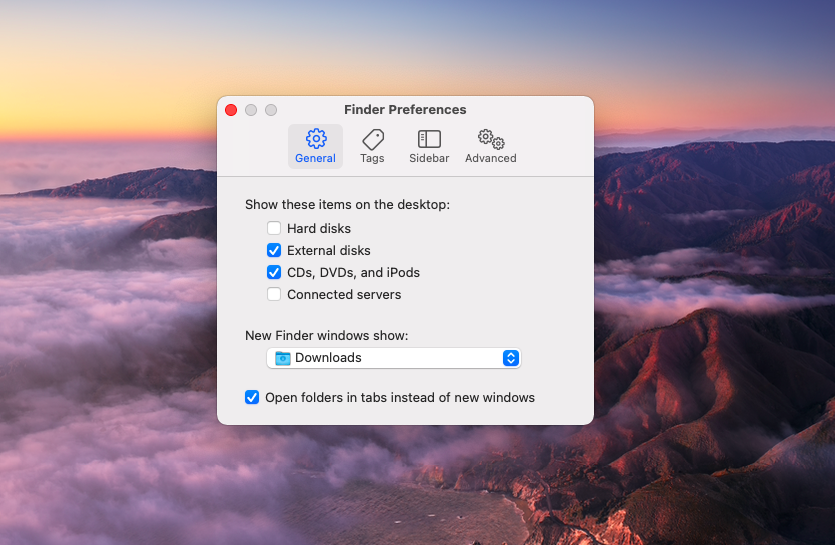 If you want Finder to open a custom folder by default, pick Other… from the dropdown, find the folder you're looking for in the dialog window, and click Choose.
How to make Finder on Mac better
Since you're already working on tweaking your Finder experience, there are a few more things you can easily improve at the same time.
For example, by default, Finder doesn't show you a path of nested folders, so there's no way for you to know where your current folder is located on your Mac. To change this:
Make sure you have a Finder folder in active state
Go to View ➙ Show Path Bar in the menu bar
Now at the bottom of every folder you'll see the exact path, starting at the root of your hard drive. To quickly navigate between those folders, just double-click on any of them.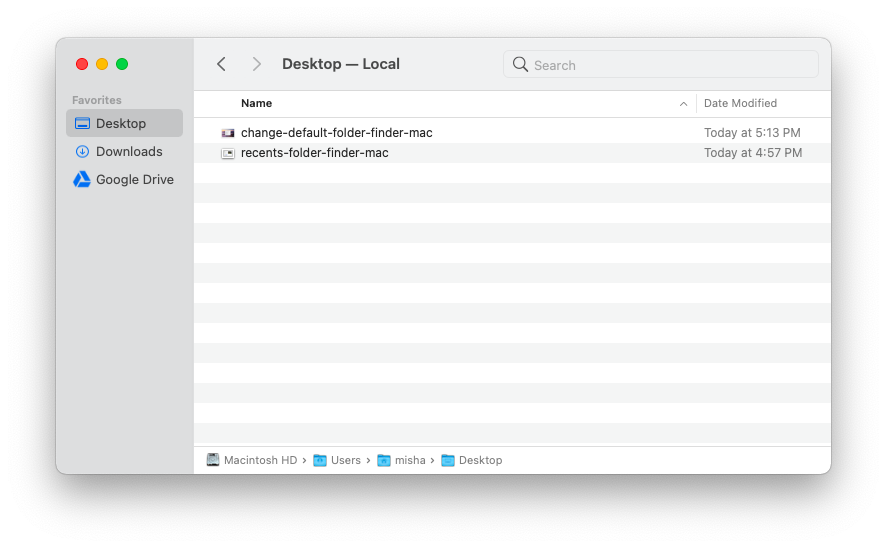 If you're annoyed that every time you try to search something within any folder using its search bar Finder starts to search your whole Mac instead, you can fix this too:
Go to Finder ➙ Preferences (⌘ + ,)
Navigate to the Advanced tab
Set "When performing search:" to "Search the Current Folder"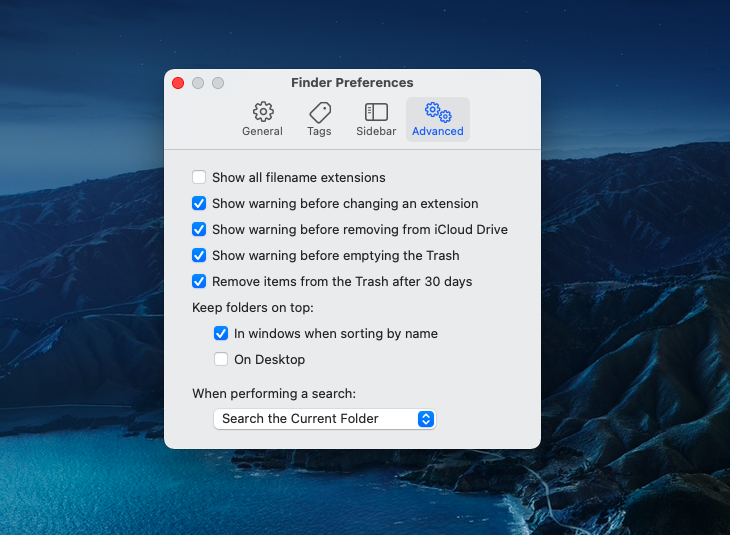 While you're still in the Advanced tab of Finder Preferences, you can choose to make sure that your folders are always sorted at the top of any folder. To do this, check "In windows when sorting by name" under the "Keep folders on top:" option.
Finally, if you find your Finder sidebar filled with stuff you never use, such as tags, Bonjour computers, and so on — you can clean it up in seconds:
Open Finder Preferences (⌘ + ,)
Switch to the Sidebar tab
Uncheck anything you don't want to see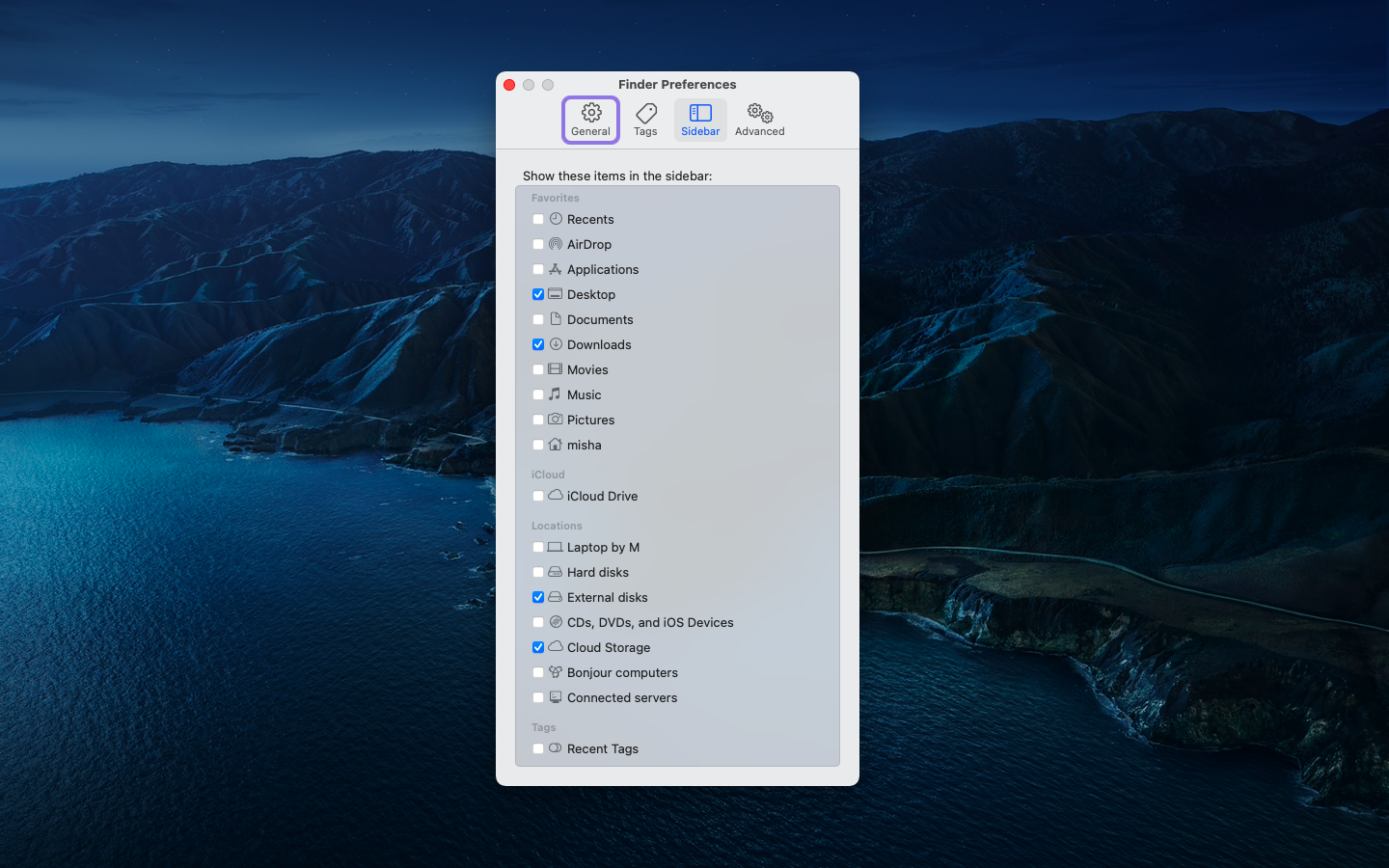 How to add more Finder functionality
Even with all the improvements above, Finder functionality remains quite limited and it's unlikely that Apple will change that anytime soon. So if you were thinking of making Open and Save dialog windows more useful to you, for example, you need a third-party app to do it.
Default Folder X is the most advanced solution for those who want to upgrade Finder's functionality. This utility lives in your menu bar and gives you quick access to your favorite Finder folders, most recent files, Mac defaults, and much more. At the same time, Default Folder X expands Open and Save windows with some new amazing features that let you copy and move files across folders, customize recent files on the fly and even edit them without opening, right from the dialog box.
Most importantly, Default Folder X adapts to your specific workflow in the Finder window. Productivity lies in small tweaks, and people who spend a lot of time shuffling files around (e.g. photographers) will find this app worth its weight in gold for letting set custom shortcuts, for example, thus saving hours every week.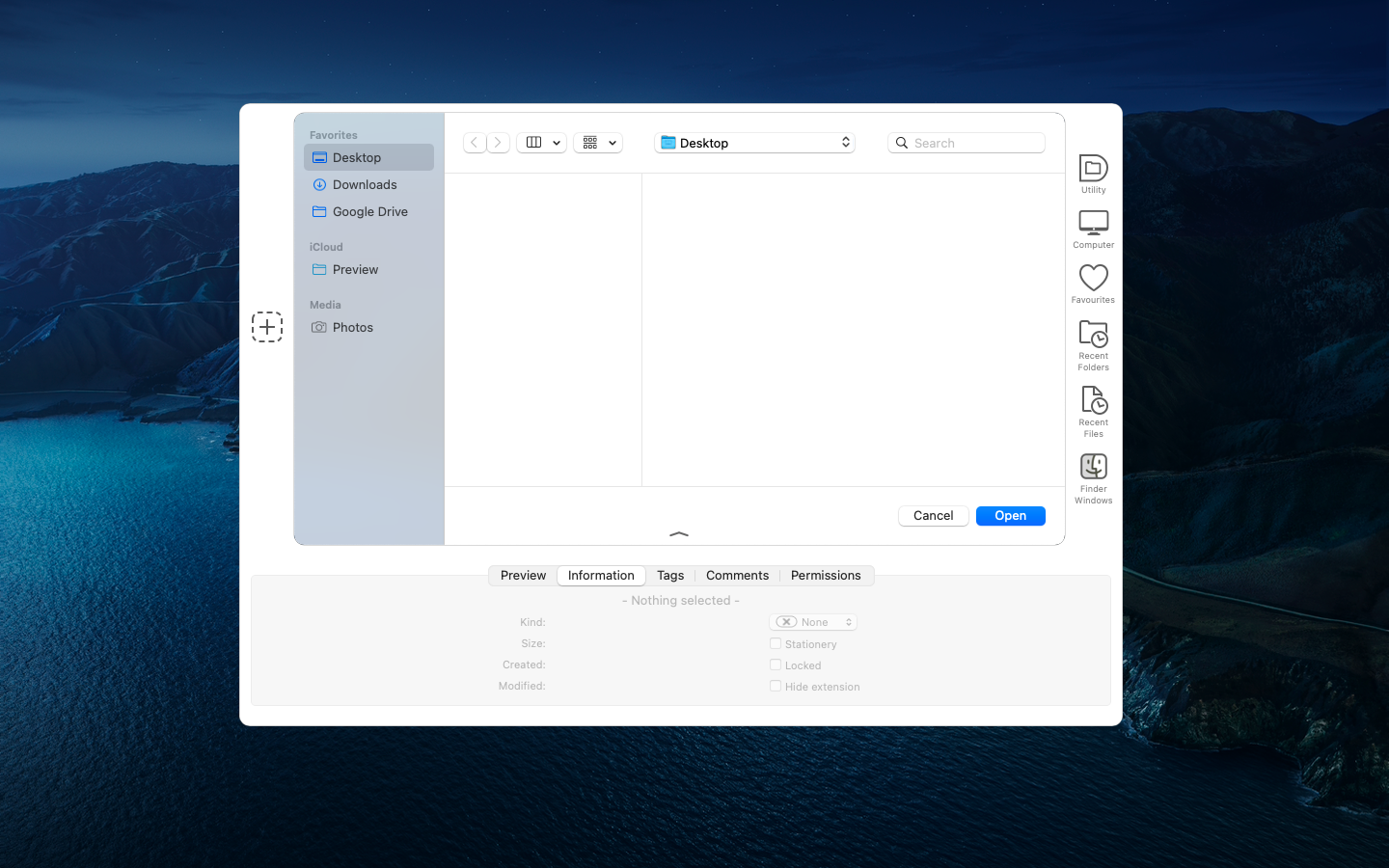 As you can see, even though Finder direct folders have some robust functionality, you can make it even better when you change default documents folder to anything you use more often or show folder path or make Finder search within just one folder or expand your Open and Save dialog windows with Default Folder X.
Best of all, Default Folder X is available to you absolutely free for seven days through the trial of Setapp, a platform with more than 200 outstanding Mac apps that significantly expand the default capabilities of macOS, from mounting cloud drivers locally (CloudMounter) to precisely managing windows in Mission Control (Mission Control Plus). Try every one of them at no cost today and see how much more productive you can be!