The Best Charging Stations In 2023
Most of us today have plenty of mobile electronic devices around: MacBooks, iPads, iPhones, e-readers, etc. All of them need to be regularly charged. Even devices like power banks that we use to charge other things on the go need to be replenished at home. Add to that everything that falls into the recent wireless trend (e.g. headphones) or has just become "smart" (e.g. watches) and you might easily need to charge five or more gadgets every night.
In this case, devoting an outlet for each device seems excessive — soon enough your home is just going to be covered in tangled up cables, and you'll be running out of plugs to be used for anything else.
So if you find your device charging situation is becoming too cumbersome to manage, you might realize that what you really need is a proper charging station organizer.
What Are USB Charging Stations?
When you start tripping over cables at home or office, a USB charging station for multiple devices is a sensible solution — essentially a dock to keep all the gadgets neatly organized in one place.
There are lots of Apple charging stations available today for various devices: iPhone charging stations, iPad charging stations, Mac charging stations, as well as multi device charging stations that combine a few types in one.
What should you look for when you want to pick the best charging station? Besides finding one that fits your space and is appropriate for all the devices you're using, you might favor stations that support quick or wireless charging, if you don't mind the added cost.
Here's a run-through of the top charging station organizers on the market right now.
Belkin PowerHouse iPhone charging station
Every night, all of us plug in our iPhones and increasingly our Apple Watches, and place them somewhere on the nightstand. Since these devices need to be charged daily, it makes sense to optimize your charging around them first, and there's no solution more beautiful than Belkin PowerHouse.
The Belkin PowerHouse 2-in-1 dock is an elegant and compact USB charging station that can power your iPhone and Apple Watch at the same time from a single AC outlet. The dock features magnetic connectors for your devices to snap into place and remain there, charging safely. The Lightning connector fits all up to date iPhones and can be adjusted to accommodate nearly any phone case. And with official "Made for iPhone" and "Made for Apple Watch" certifications, you can really trust the quality of the product.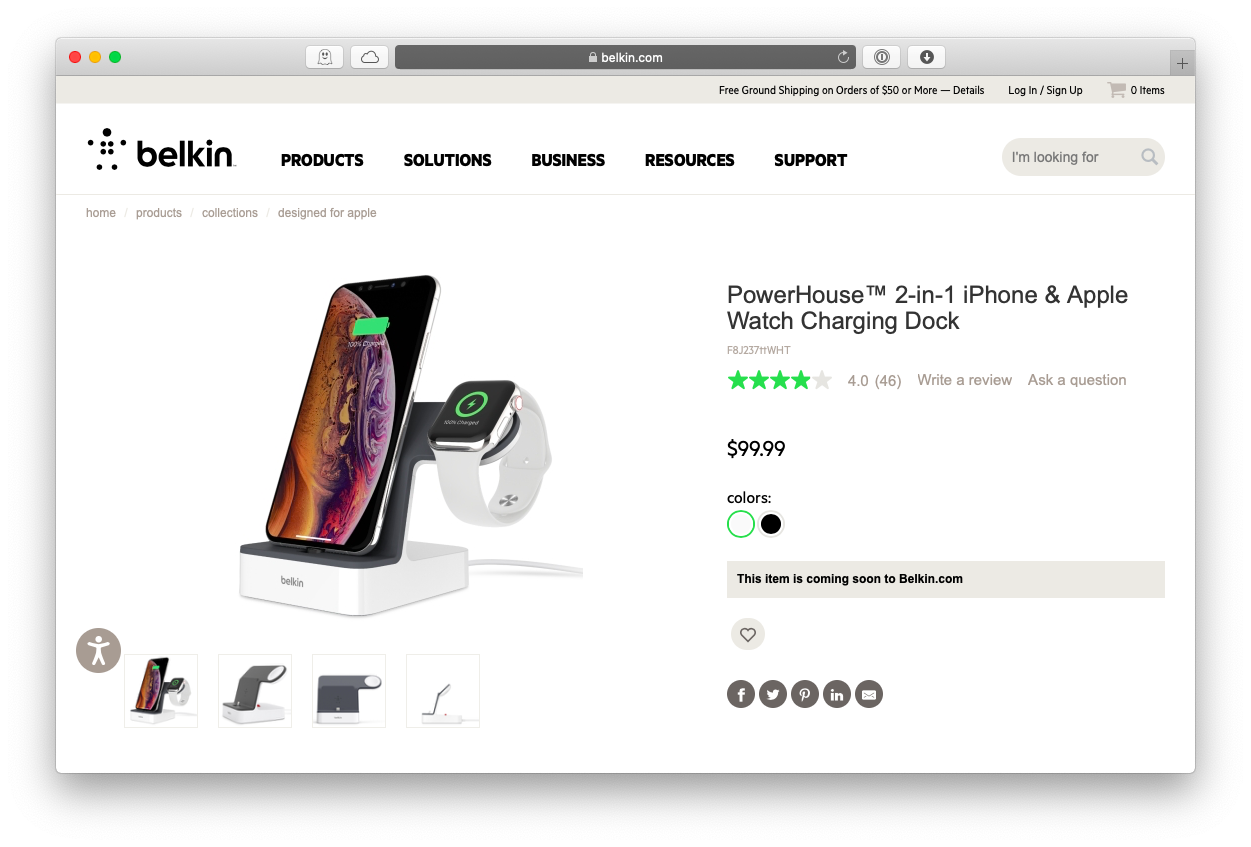 Anker PowerWave+ wireless charging station
Those who prefer small wireless Apple charging stations without Lightning connectors should definitely consider the new Anker PowerWave+.
Anker PowerWave+ features an Apple Watch holding ring along with a wireless pad that could charge anything from your iPhone to AirPods. As leaders in the charging technology for many years, Anker made sure to combine lots of power (Quick Charge is supported) with superior safety (e.g. foreign object detection and temperature control). Most importantly, the station is affordable too, selling for just about $30.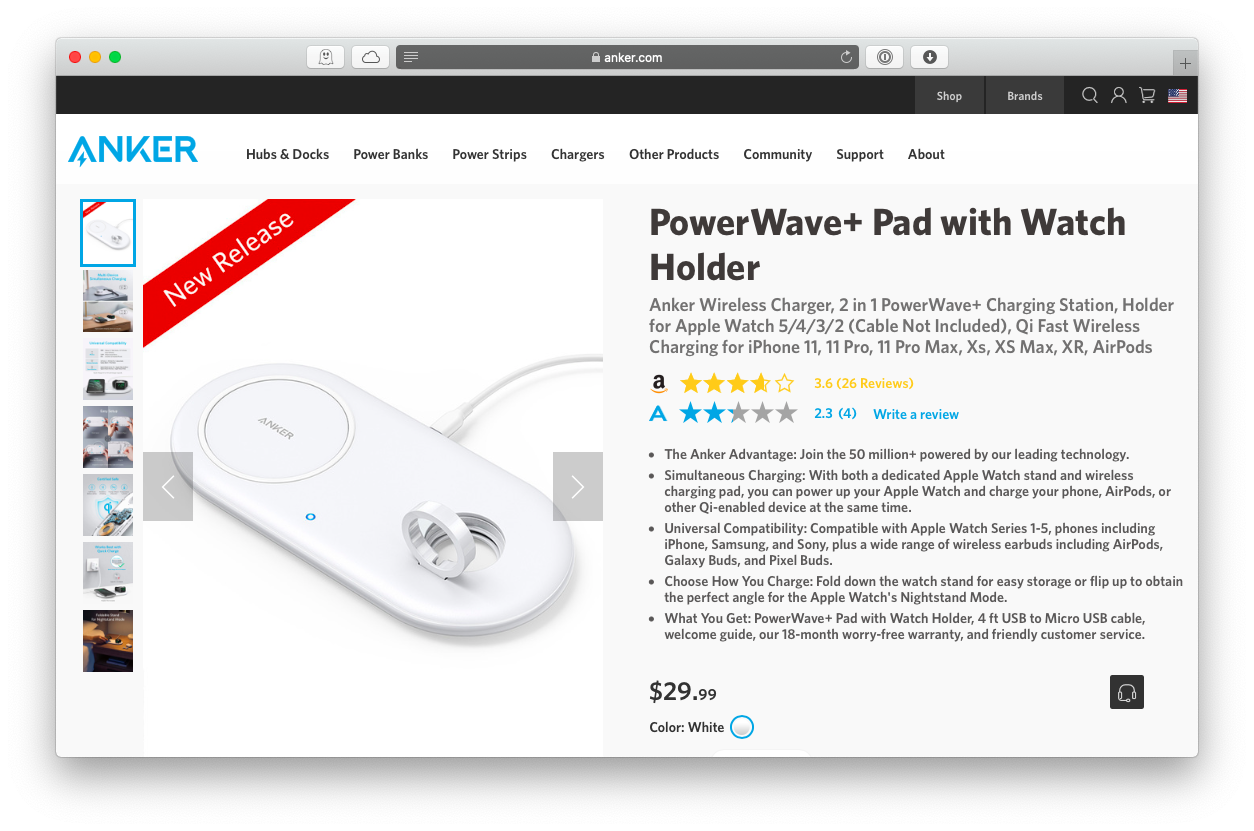 Nomad Wireless Hub
If you like the idea of charging devices wirelessly but also want the flexibility of using a cord when needed (especially with non-Apple devices), look no further than Nomad Wireless Hub.
Nomad Wireless Hub feels like a true Apple charging station for multiple devices, thanks to its minimalist matte black design. While you can put any wireless device for charging on the round top, the hub also features four USB charging cables hidden inside that could help you power anything, from an iPad to bike lights. Nomad has done a great job putting lots of finishing touches in its device, such as indicator lights for charging that dim slightly in the dark.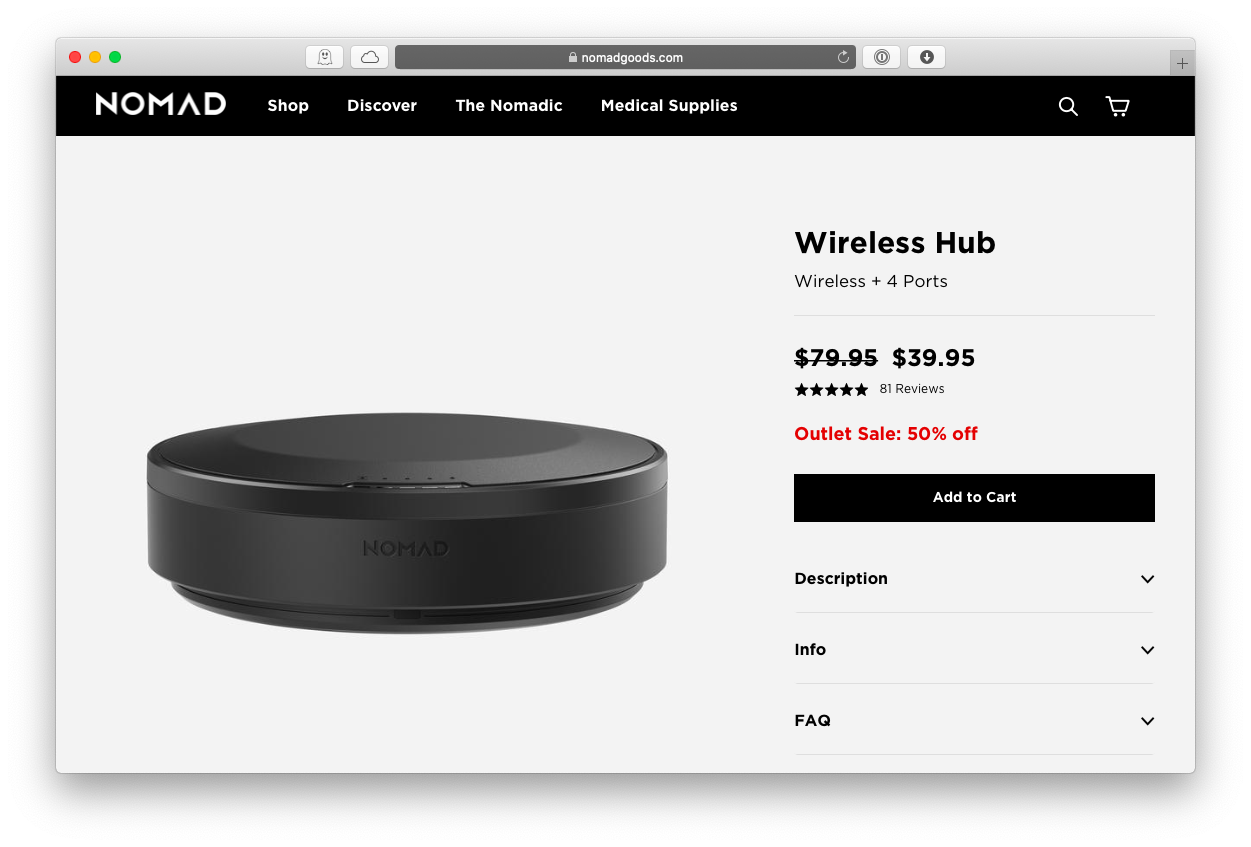 The Original Multi Charging Station by Great Useful Stuff
While you're going to use nightstand-based chargers all the time, what about other device configuration, like charging a few iPhones at once, or iPads, or even MacBooks?
Enter The Original Multi Charging Station. Created by Great Useful Stuff, this multi device charging station will replace your cable mess with a gorgeous bamboo unit that's able to accommodate any of your devices at once. Depending on the chosen configuration, the charging station can power up anywhere from four devices using your own cables to four devices with a built-in powerstrip to seven devices with a Smart Charger (five USBs and two ACs).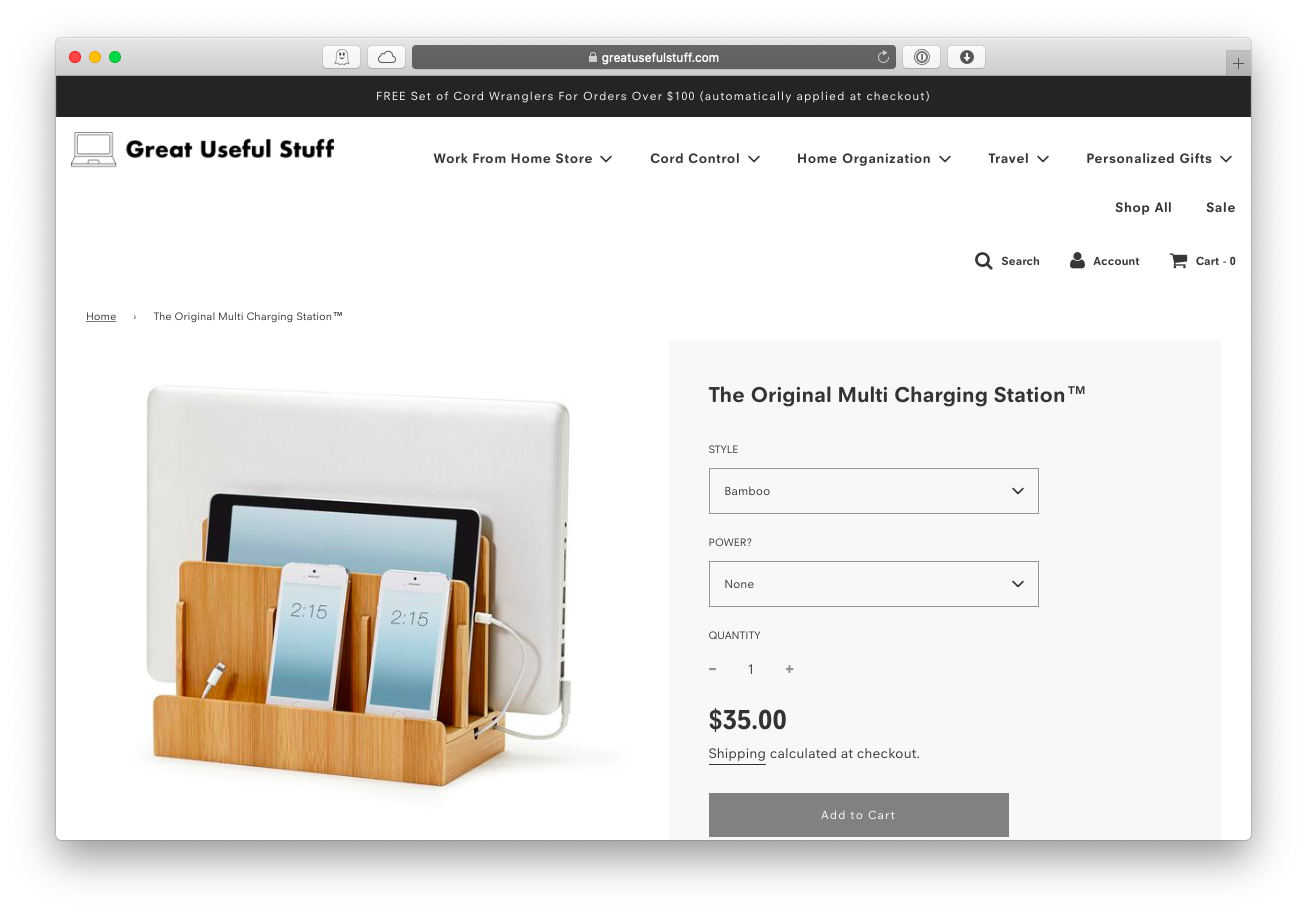 Satechi 7-Port USB Charging Station Dock
When looks are not nearly as important as maximizing the number of devices you can fit right next to each other, you should certainly consider the Satechi 7-Port USB Charger.
Satechi 7-Port USB Charging Station Dock provides enough power for all your laptops, phones, cameras, music players, and more in just 7.5 by 5.5 inches of space. Given its utility, it's not surprising that this Mac charging station comes in classic black or white, keeping things simple.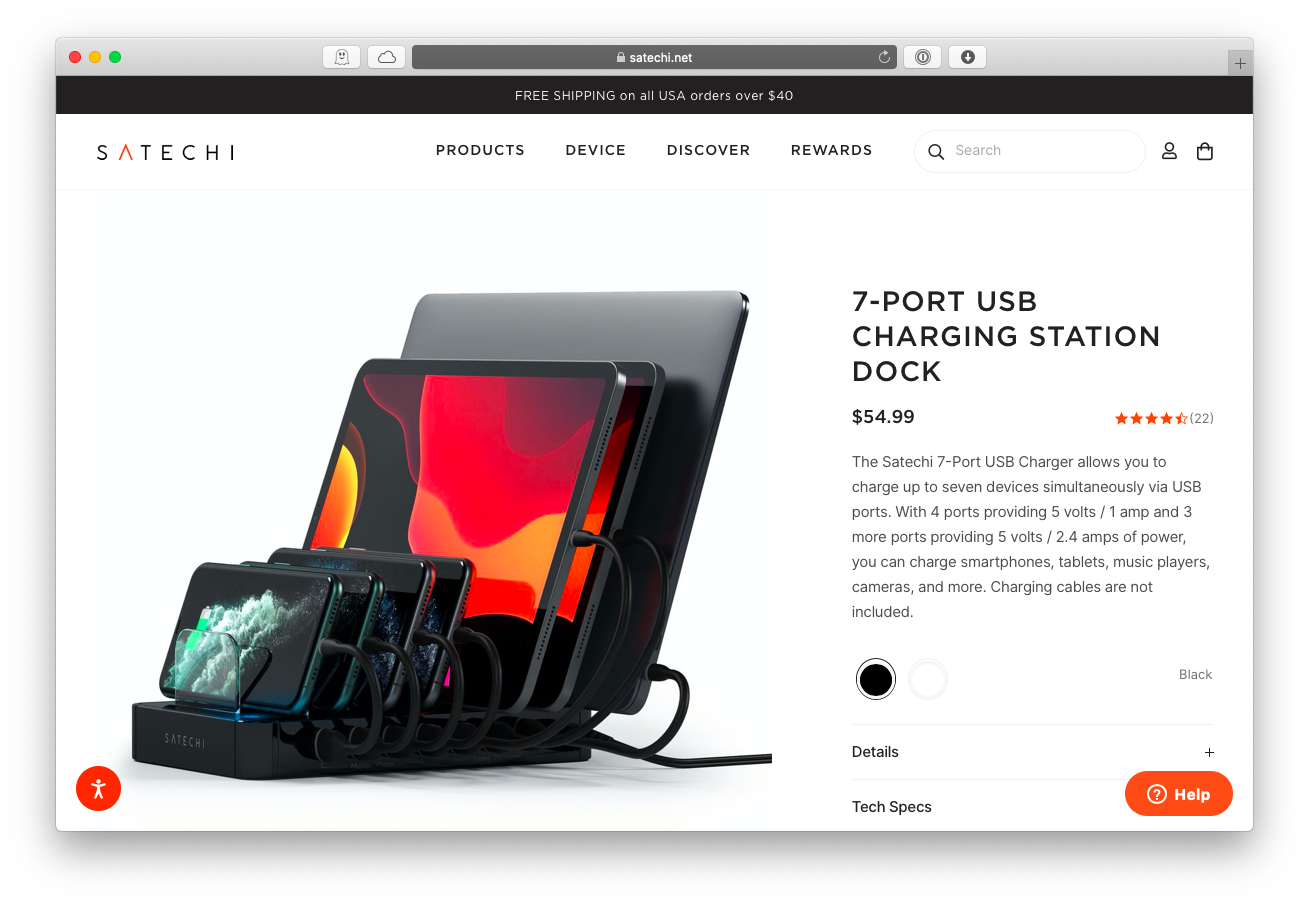 SIIG 10-Port USB Charging Station
In case you estimate your needs to exceed seven devices offered by Satechi (e.g. if you're looking for an Apple charging station for multiple devices in your office), you should strongly consider another function-first contender — SIIG 10-Port USB Charging Station.
As the name suggests, SIIG fits up to 10 USB-powered devices, including smartphones, tablets, and laptops. Each slot is engineered for maximum charging efficiency and the dock even features a non-slip surface on the side for your smaller items like smart watches and headphones. Needless to say, SIIG is completely protected from jumps in electrical currents or voltage too.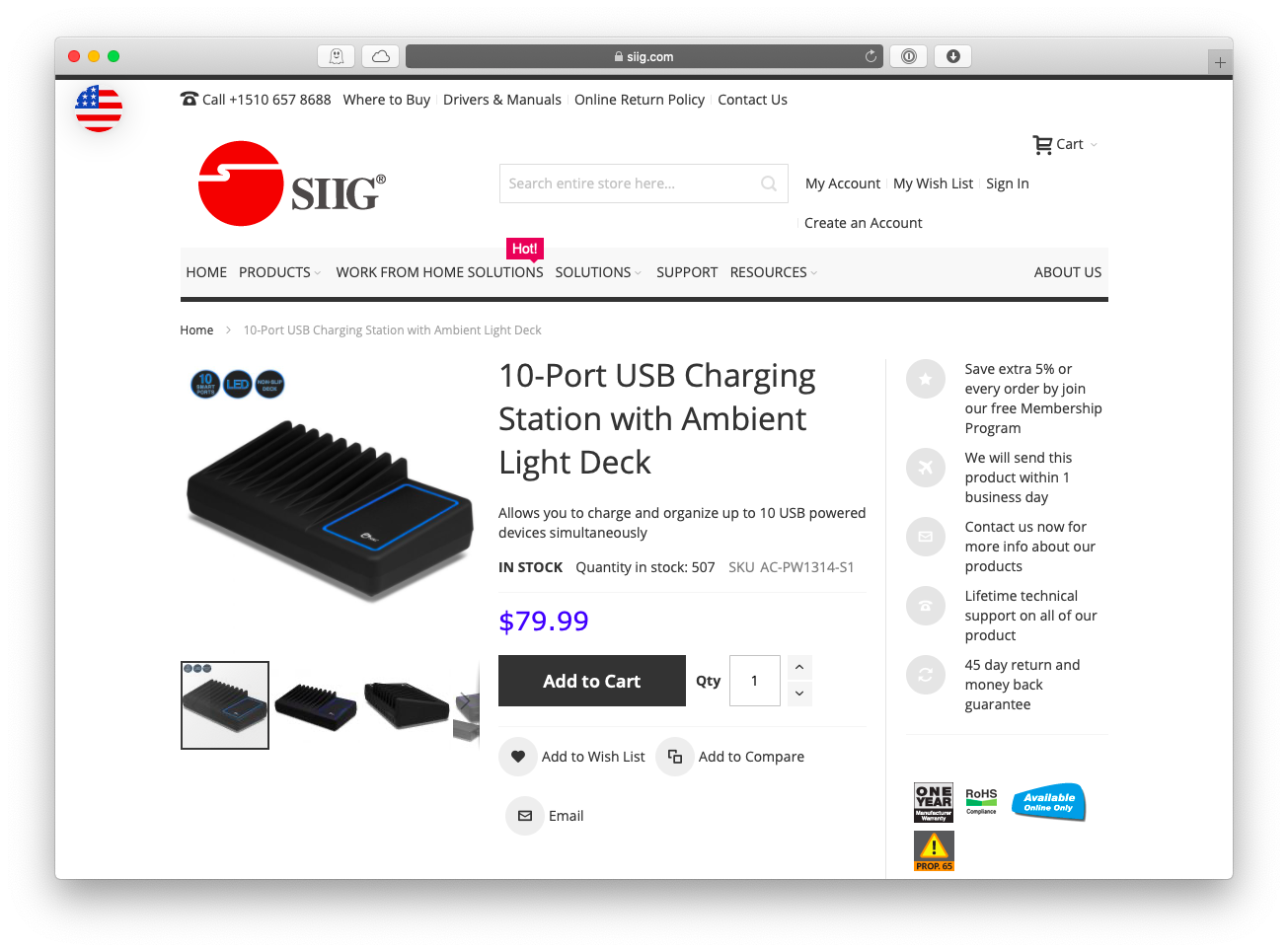 How to troubleshoot your MacBook's battery
Pick any USB charging station for multiple devices listed above (or a few), and you'll have an easy way of ensuring your MacBook is always ready to go. But what else can you do to prolong your battery life?
iStat Menus is the most accurate monitoring utility for your Mac. Accessible with a single click from your menu bar, iStat Menus instantly gives you a clear overview of your CPU load, RAM usage, network connections, disk capacity, and key battery indicators. Since spotting a problem early on allows you to come up with quick preventative measures, having iStat Menus on your side is simply invaluable.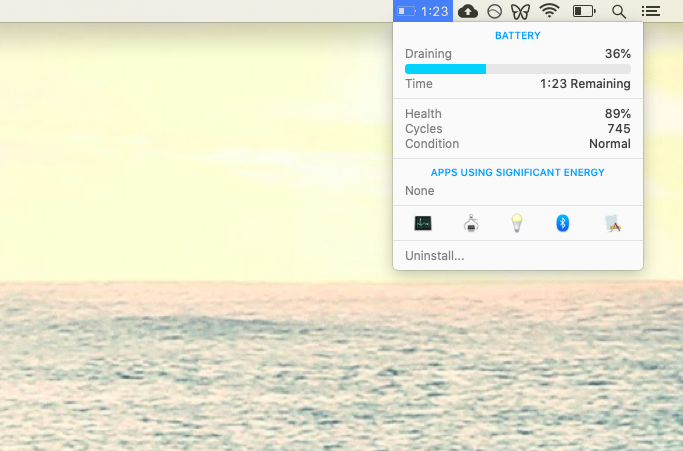 Endurance is another straightforward solution to your potential battery problem. This utility makes subtle adjustments based on your MacBook usage to get the most out of your battery life, from slowing down your processor (when you don't need it) to dimming the screen, to pausing certain services. You can also trigger Endurance automatically once your battery passes a preset threshold.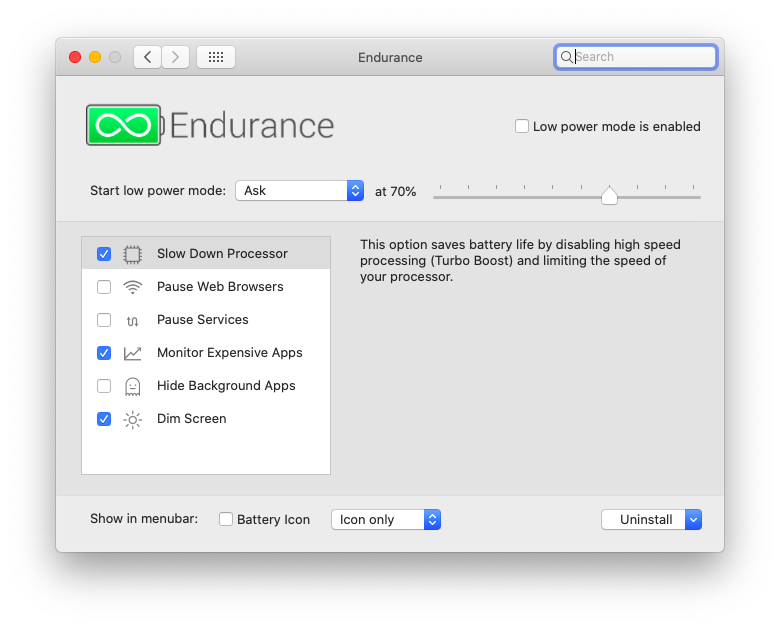 Overall, there are lots of good and reliable iPhone, Mac, and iPad charging stations available today. They are also affordable enough that you can easily imagine having a few: one for your bedroom, one for the living space, and one for the office, perhaps. For all the times in-between, a monitoring solution like iStat Menus and a battery extender like Endurance is all you need.
Best of all, iStat Menus and Endurance are available to you absolutely free for seven days through a trial of Setapp, a platform of more than 200 best-in-class Mac apps. Imagine anything you'd like to do better and then check Setapp for a solution that already exists. At no cost to you!