How to save battery on your MacBook
Whether you just got a brand new MacBook and want to protect its battery for it to last for as long as possible, or your Mac is old and doesn't hold the charge as well anymore, battery saving tips can come in handy regardless.
Depending on your use, your Mac might last long enough for you to do all essential task or it can die fast. If you like keeping your screen dim, avoid power-hungry apps and don't overload your MacBook, you can easily go without a charge-up for many hours.
But if your Mac is older and you like to max out its screen brightness, run CPU-demanding apps and tasks, especially when dealing with poor WiFi, you will find yourself attached to a power outlet a lot of the time.
In this post, we'll tell you how to optimize Mac battery life for any MacBook, how to manage your battery before it starts draining, and which apps or services may be causing problems for your Mac's battery.
Is it possible to make your Mac battery last longer?
If you find your MacBook battery draining way too fast for your comfort, you might want a few tips and tricks on helping it last a little longer.
There are two main culprits for your Mac battery drain: hardware and software.
As a battery ages, it loses capacity and can't hold the same amount of power that it used to.
Apps and your operating system can also contribute to poor battery life. The more a battery is taxed via apps and operating system processes, the longer it has to work to perform tasks, the faster it drains.
Some of these can be easily fixed, so keep on reading.
Check and change Battery settings
For MacBooks running macOS Ventura, your command center for battery saving is the Battery menu in the System Settings.
Open Apple menu > System Settings… > Battery to manage the available settings.
You can reduce energy consumption of your device by setting Low Power Mode to Always or Only on Battery, Only on Power Adapter or Never.
Under Battery Health, you can view your battery condition, choose to opt into optimized battery charging and select to use a battery longevity helper (all on by default):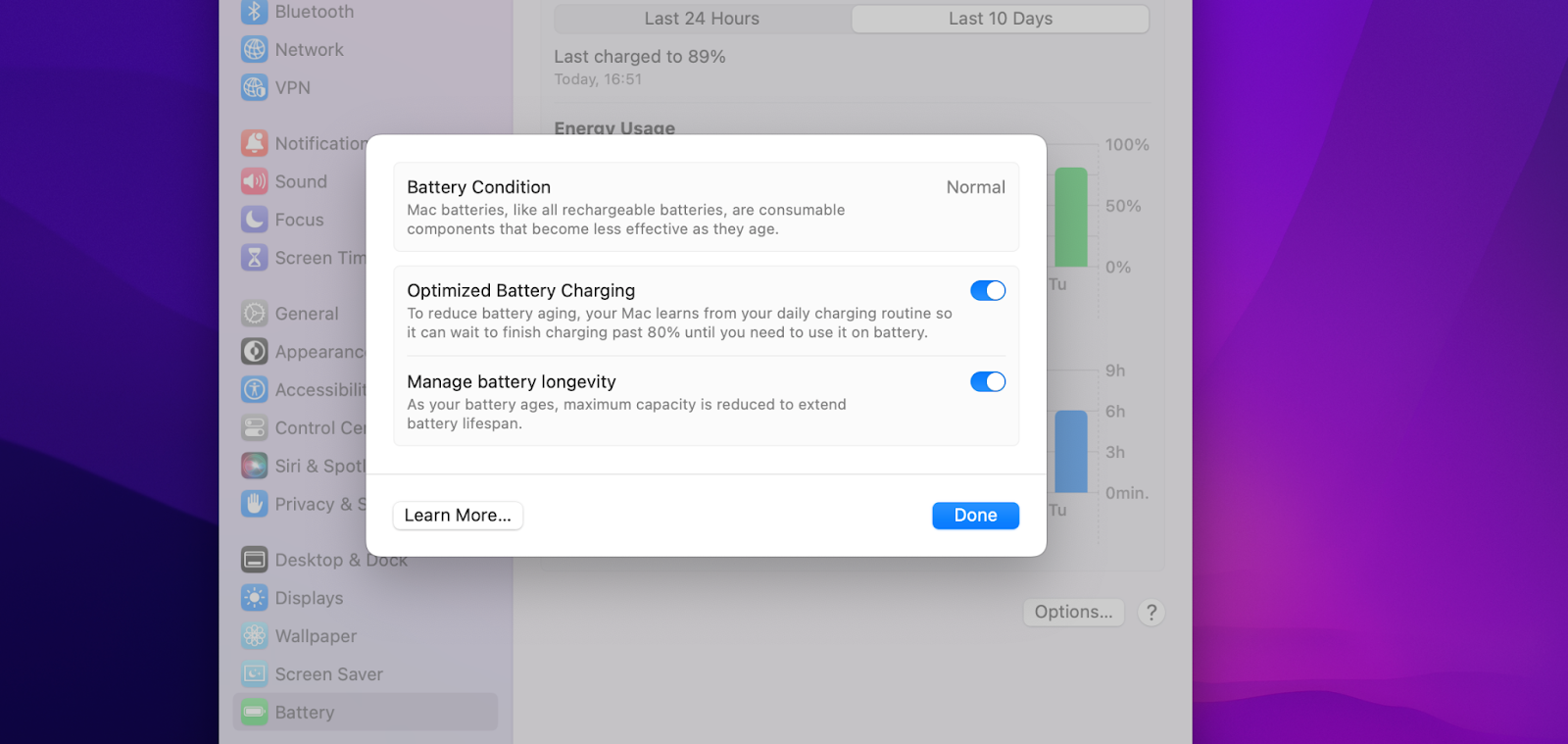 For managing Power Nap or optimizing video streaming while on battery, clock Options…
Control network data
When apps are running, they are often set up to automatically connect to the web to make updates and backup. This drains battery life and uses up your network data if you are on cellular.
TripMode is an app designed to block an app's internet access unless the app is whitelisted. In the app, you can check and uncheck the apps you want to allow internet access and easily control which app can go online when you need it to.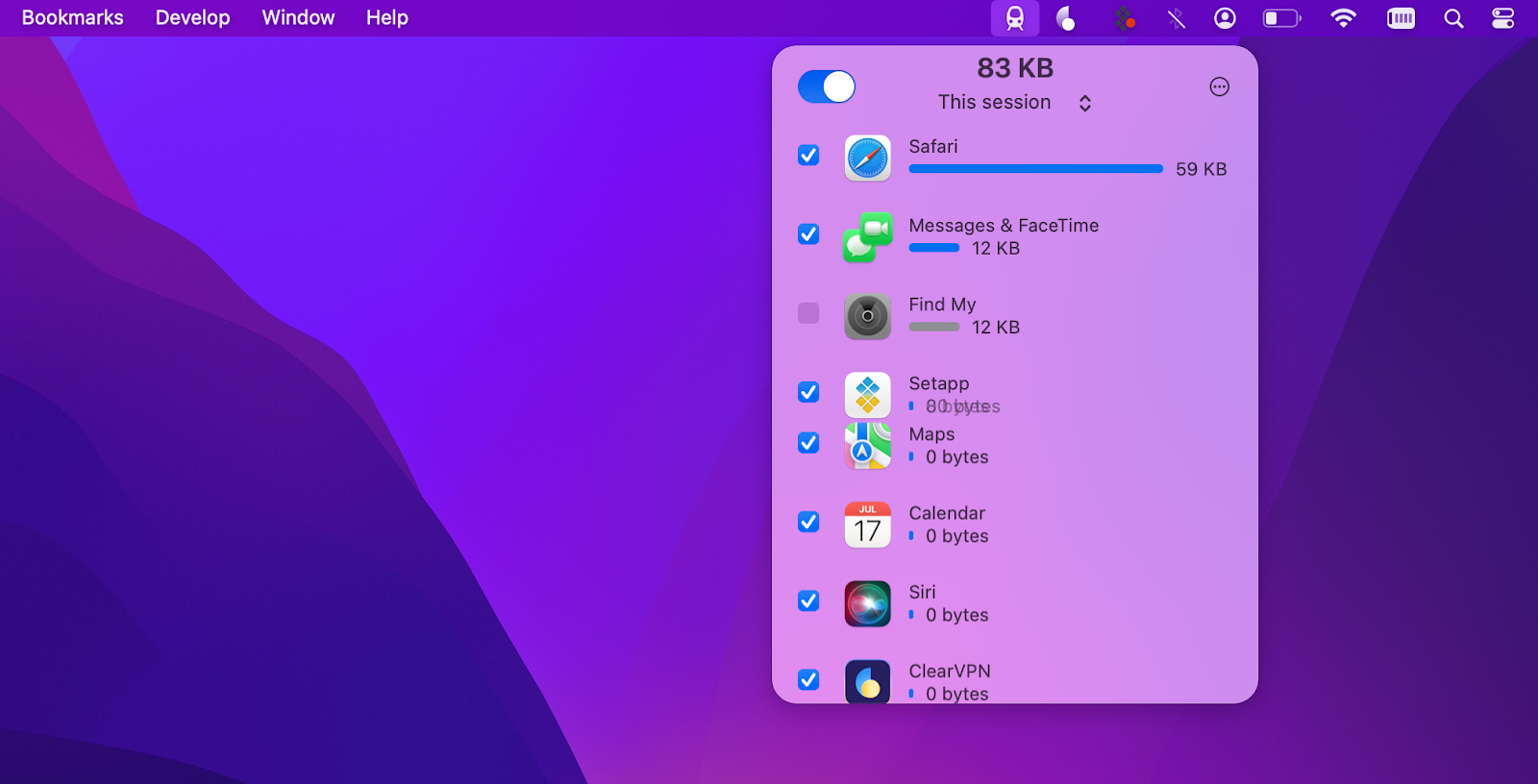 Control Energy Saver settings
Energy Saver is a popular Mac tool to control your battery life. To manage your energy saving settings on a desktop Mac, open your Apple menu > System Settings… and find Energy Saver in the left-hand tab.
On a MacBook running macOS Ventura, the energy saving settings are located in the Battery menu of the System Settings as we've discussed in the previous section of this blog post.
If you are often mobile with your devices, chances are, you are not just using a Mac — you are also bringing along a pair of AirPods, your iPhone, an iPad and a Magic Keyboard.
Batteries is an app that can help you keep your finger on the pulse of your battery life, on multiple devices. Monitor the charge on your Mac and connected AirPods, iPhones and iPads with the app. You can even add the app to Today View as Batteries has a compatible widget.

How to clean your Mac
The more apps and files your Mac manages, the harder your battery has to work. Have you ever noticed that a lot of apps you forgot were running in the background make your system run a little less than smoothly? Us too.
There are two ways you can handle this — stop the apps you don't need or remove apps and files completely. You can do both too, of course.
App Tamer is a tool that works on your Mac to check which apps are hogging the CPU. It detects and stops apps that are using more than a certain percentage of your CPU (you can adjust the setting). You can also choose to only do this when your Mac is on battery power. This way, when your laptop is plugged in, all your apps are free to use all the CPU that they want!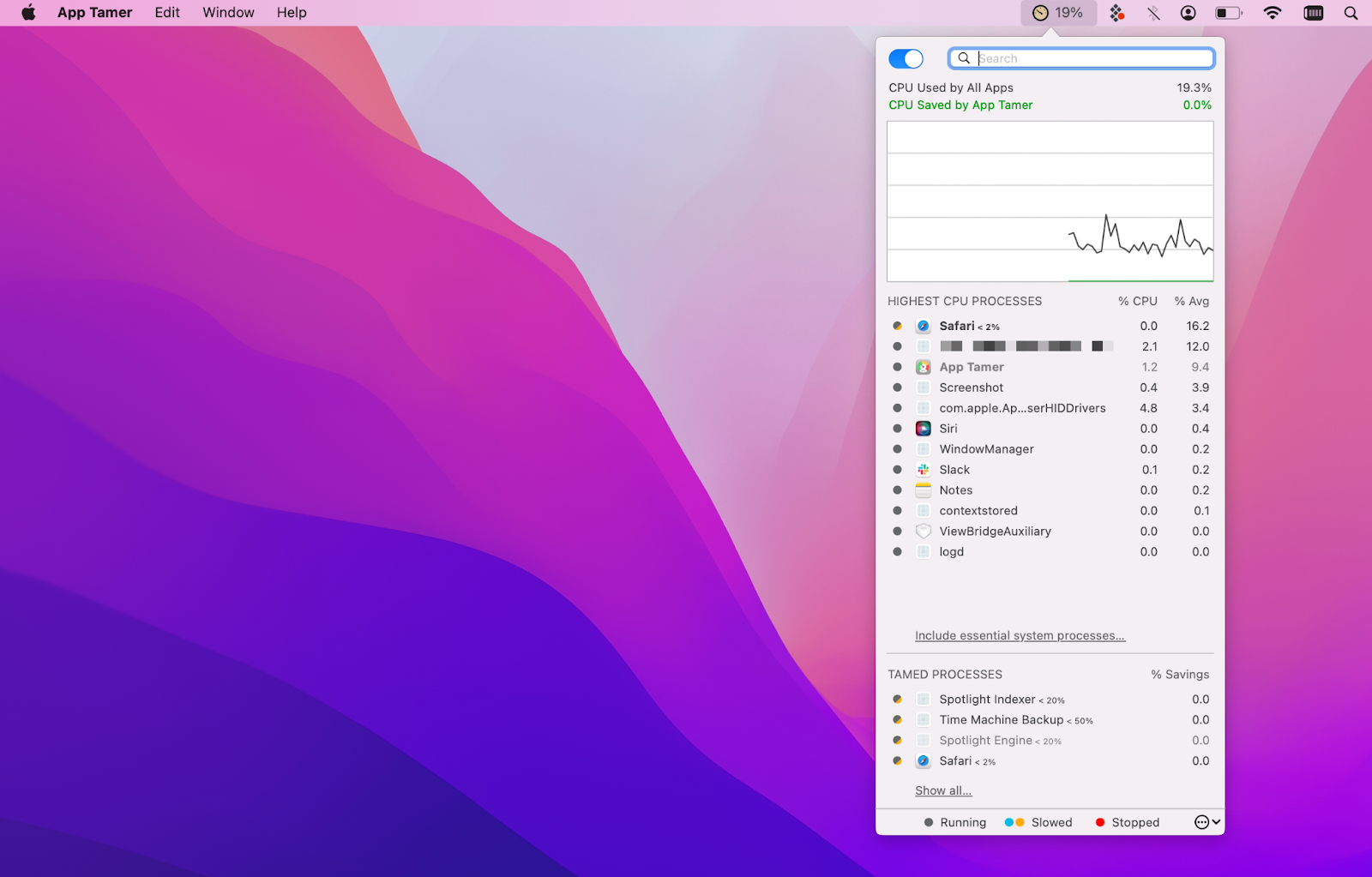 To free up your Mac's resources, you can also uninstall unwanted apps, app leftovers, system junk and even scan for malware. For this task, we love to use a worldwide user-favorite CleanMyMac X.
The app can perform a smart scan of your Mac or you can run targeted scans to remove mail attachments, review your old large files, see what apps and extensions you can uninstall or whether any of the uninstalled apps left any files behind.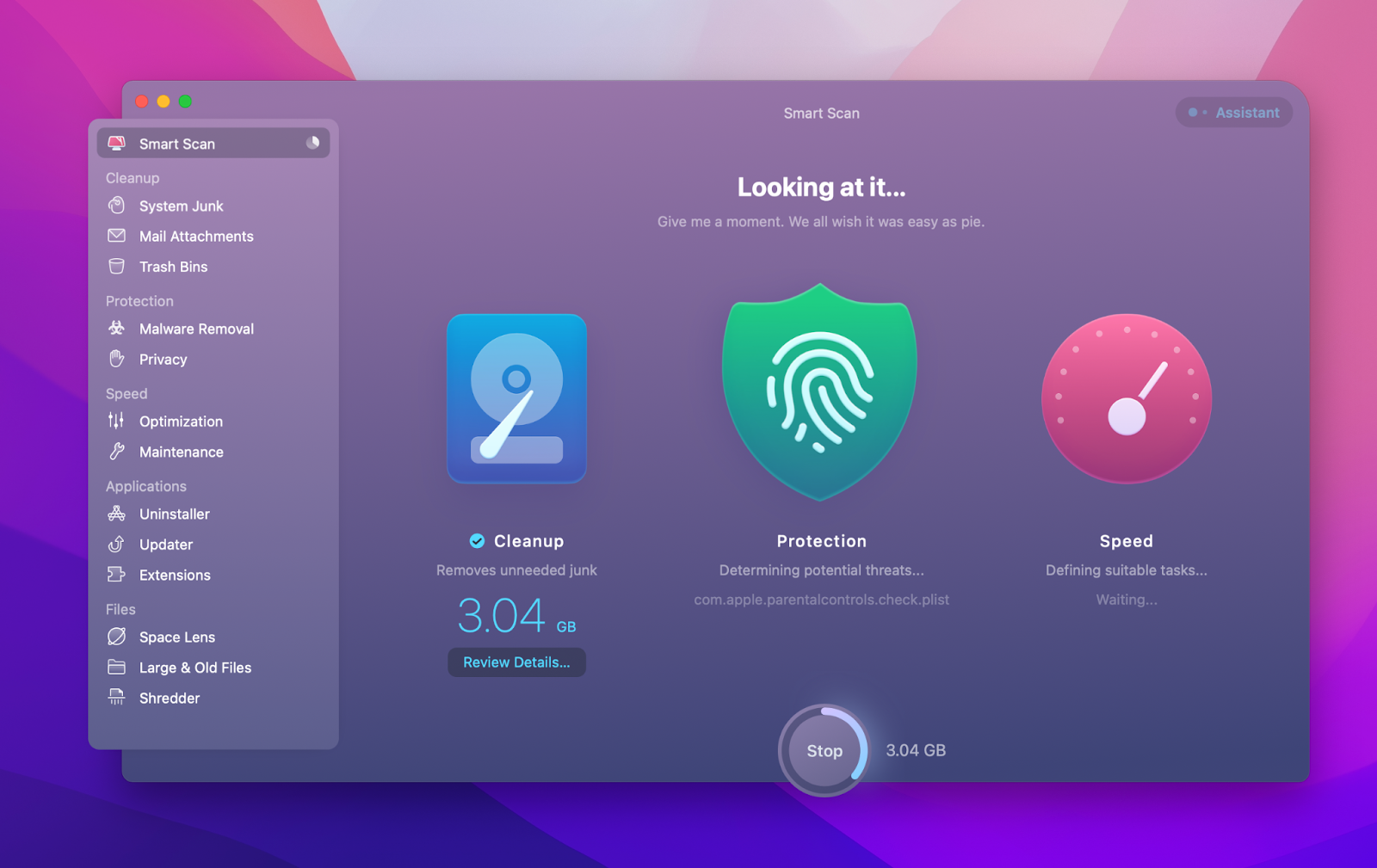 Update your macOS
One of the biggest remedies for longer Mac battery life often is keeping your system up to date.
Keeping your macOS updated will provide you with the latest optimizations and security features. Any bugs or glitches removed by a software update will help your Mac run smoothly and — more often than not — use power more efficiently.
To check for updates available for your MacBook, click the Apple menu > System Settings… > General > Software Update. Wait for the system to fetch data on the latest macOS version, and if yours is up to date you will see a message stating your macOS version and informing you that your Mac is up to date. If not, install the update.
If you haven't updated your Mac for a while and are worried your data might get lost or corrupted during, back up your Mac with a Time Machine or third-party tools that suit you best.
Get Backup Pro is one of our favorites. It's a speedy Mac backup manager that allows to easily manage what needs backing up. You can create incremental and compressed backups, sync folders and restore your backup to another computer.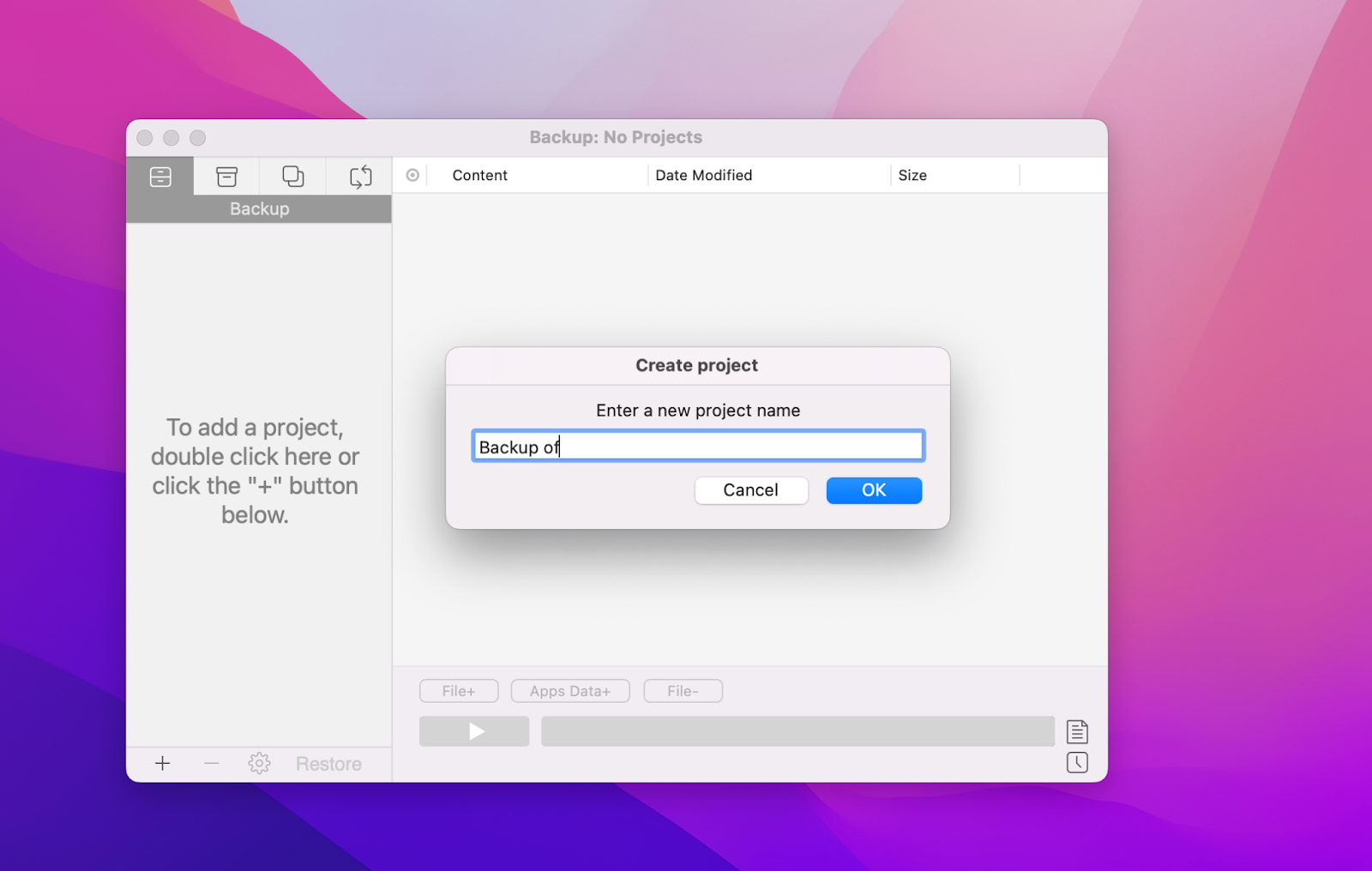 Get a charging manager
While not all agree that it makes a significant difference to your battery health, it's often recommended to start charging your device when the battery drops past 20% and stop once it reaches 80.
Some recommend slightly different percentage variations, so whichever system works best for your schedule and needs will probably be the best choice for most users. But plugging your device back and forth and paying attention to the charge can easily take up too much of your time and attention, so make your battery management easier with a charging manager.
AlDente Pro allows you to set a charging limit under certain conditions, stop charging when the battery gets too hot, and allow your Mac to charge to 100% exactly when you need it to. And the app frees your mind for bigger and better things than focusing on your Mac battery charge!

Quit apps you aren't using
If throughout your work day you use a lot of apps, chances are that quitting them all one by one gets tedious and you just never do. But this inevitably causes your Mac battery to die fast, so one solution to this can be a tool that makes all the app quitting throughout the day fast and easy.
QuitAll is our secret weapon against dozens of apps we may have running at the same time. The app does pretty much what it says — it quits apps. Quickly select the apps you want to quit and quit or force quit them all at once: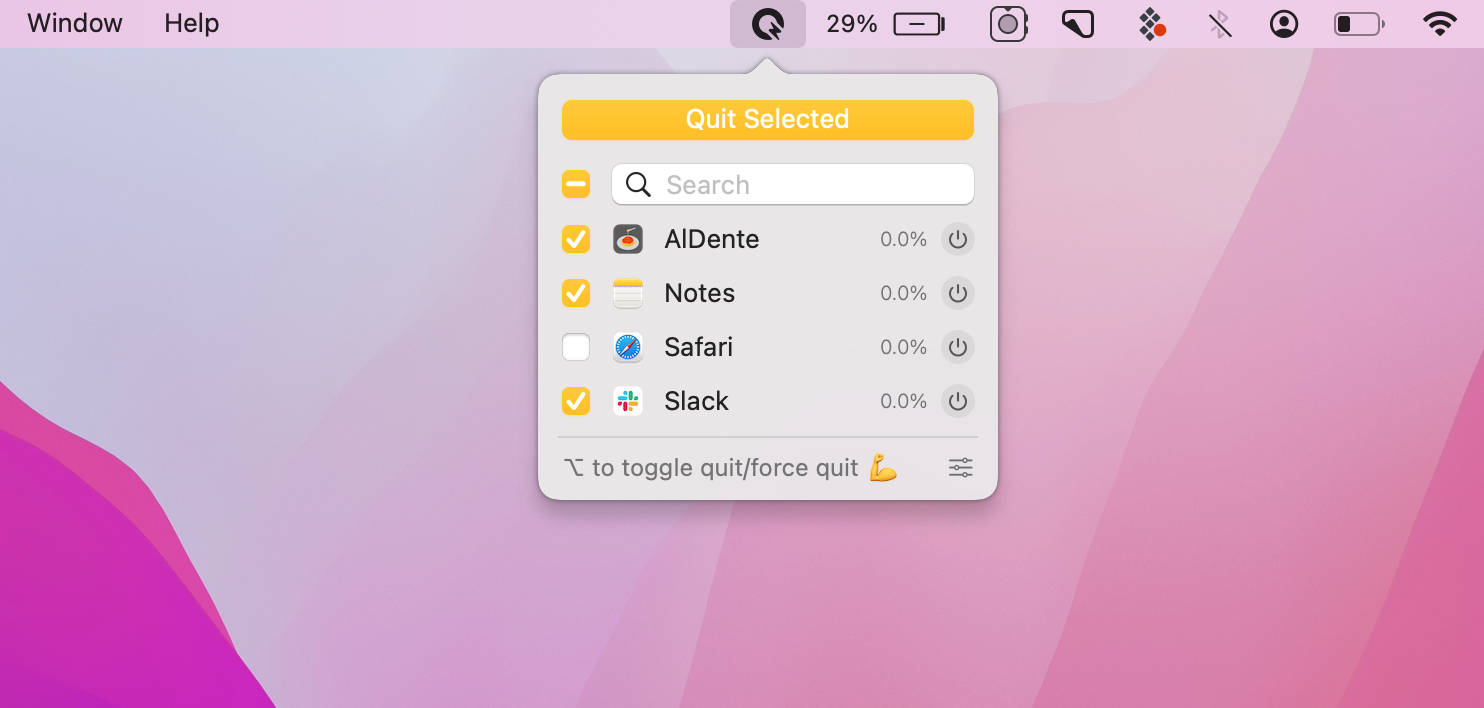 Extending your Mac battery life
You can extend the amount of time you can work autonomously on your Mac by running fewer apps, setting screen brightness lower, perusing built-in Mac tools like Low Power Mode and using helper apps to reduce your Mac's workload throughout the day.
The apps we like to use on our Macs for this purpose are all available on Setapp, a one subscription to 240+ apps for Mac and iOS. TripMode, Batteries, App Tamer, CleanMyMac X, Get Backup Pro, AlDente Pro and QuitAll — the apps we've mentioned above — are part of the Setapp collection.
Try these and dozens more tools for tackling daily tasks on your Mac with Setapp 7-day free trial. Start today and see if the apps we discussed can get you the results you are looking for!
FAQ
How long does 100% battery last on a MacBook?
How long your 100% charge on your MacBook will last really depends on your usage patterns as well as the Mac model you are using. Screen brightness will also be one of the most important factors that will affect the duration of one charge — at max brightness you will see much less autonomy of your devices.
You can find expected battery duration for your model on apple.com if your model is still being sold. For example, MacBook Pro 13-inch currently is listed as expecting up to 20 hours of movie time using Apple TV and up to 17 hours of wireless web.
Does Mac have a battery saver?
Both desktop Macs and MacBooks offer battery saving features. To prolong battery life of your MacBook, you can go to Apple menu > System Settings… > Battery and choose to use Low Power Mode when on battery or always. You can also click on Options… and check that the toggle is set to on for Optimize video streaming while on battery.
How long should a Mac battery last?
Most Macs are designed to have 1,000 charging cycles. Apple details this number of many models on their respective support page.
You can find out how many charging cycles you've used up by going to Apple menu > System Settings… > General > About > System Report… There, under Hardware > Power you will be able to view your Cycle Count.