How To Improve AirPods Battery Life
There's no question that the world is going wireless. From saying goodbye to the power cord with laptops in the late 90s, to accessing the internet without Ethernet in the early 00s, to not being connected with a cable to your devices for music listening just a few years ago, we're increasingly becoming more mobile and free as new technologies appear.
Perhaps that's why AirPods, Apple's wireless headphones, are being praised as the company's best product since the iPhone. They are stylish, lightweight, and offer a truly seamless user experience. The only hiccup, as hiccups go, is in making sure your AirPods are able to maintain their battery life with use. So keep reading for some unique tips to help you with such an issue.
How To Check AirPods Battery Life And More
When you buy a brand new pair of AirPods, its battery life might sound impressive. Apple promises up to five hours of listening and two hours of conversation time with the first generation of AirPods. The second generation gets an extra hour of conversation. AirPods Pro get the same amount for listening (down to four and a half hours if Active Noise Cancellation is on) and three and a half hours for conversations.
All of that on a single charge. And since you should always carry your AirPods case around with you as well, it would give your headphones 24 additional hours of listening and up to 18 additional hours of talk time. Even better!
The problem with AirPods, as with any wireless device, begins when the average battery life starts to drop with extended use. A consensus so far is that battery life decreases sharply after two years, but it might also happen faster, since small batteries are more susceptible to damage than, say, your iPhone. So here are some ways you can make sure to get the most out of your AirPods, starting with how to check AirPod battery.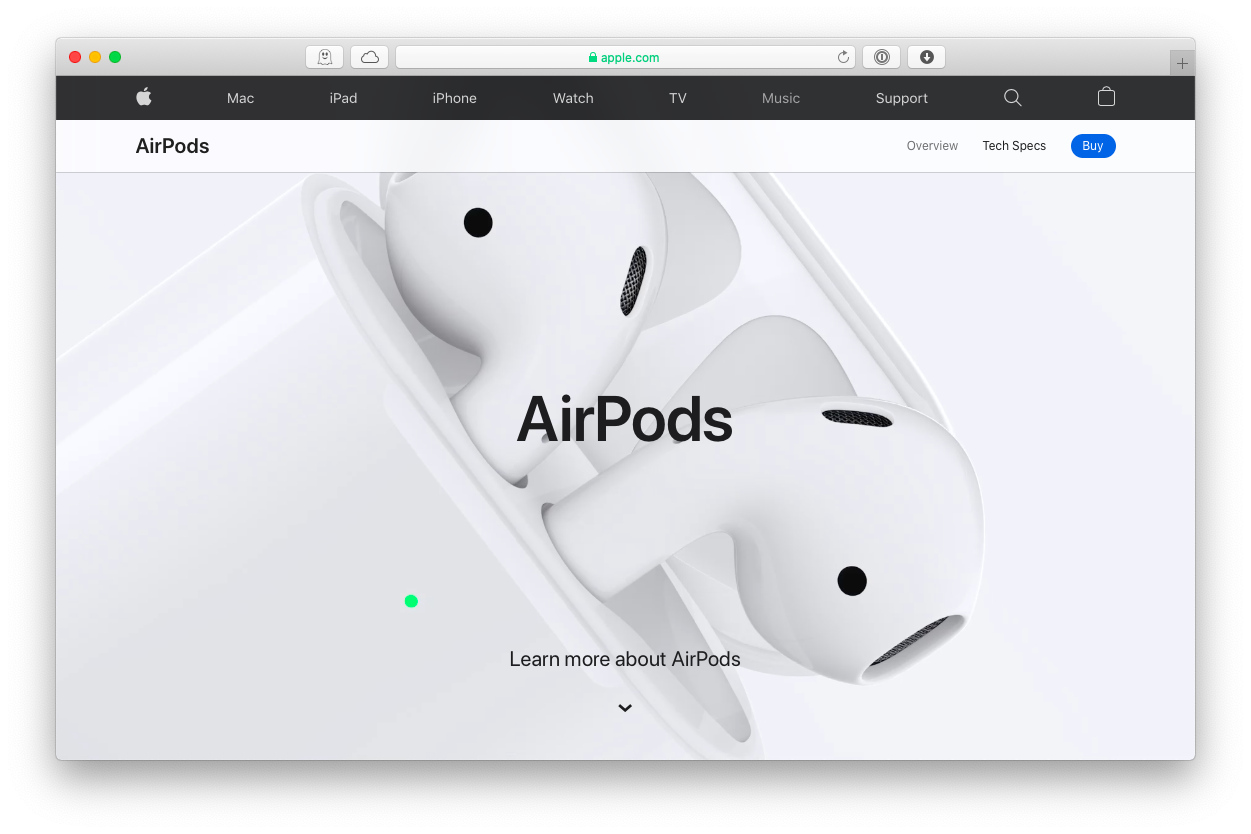 How to check battery on AirPods
Apple gives you a few options for looking up the battery life of AirPods, depending on which device you're using. On iPhone, for example, you can simply open the charging case and the remaining battery life for both the case and every AirPod will be displayed on the screen. Alternatively, you can set up a battery widget and check it by swiping right on the Home screen.
To see the Apple AirPods battery life on Mac:
Go to System Preferences ➙ Bluetooth

Connect your AirPods to Mac

Check "Show Bluetooth in menu bar"

Click on the Bluetooth menu bar icon and select your AirPods to see the current charge for each one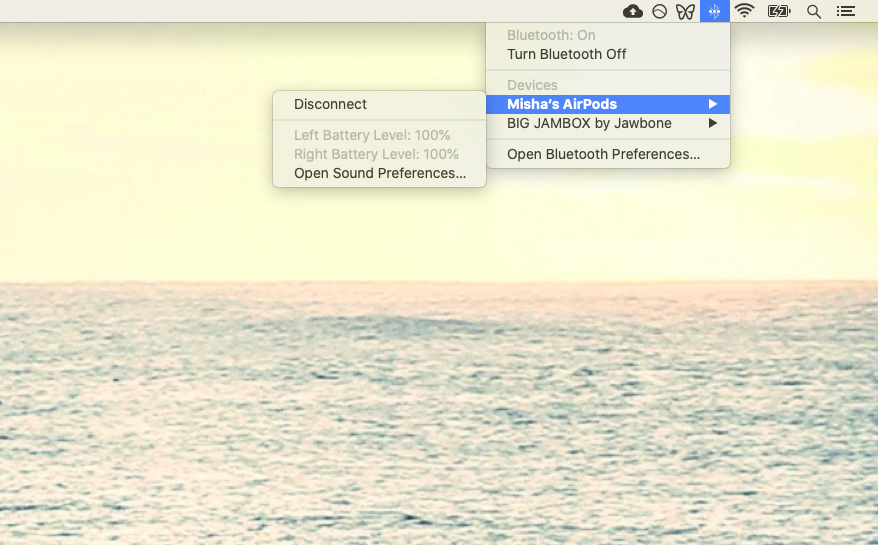 Even if you don't have any device on you but AirPods, you can flip the case and check the color of the light. Green means more than 50% charge and amber less than 50%.
Now that we know how long do AirPods last, let's look at some ways to increase their productive lifespan.
Always store AirPods in their case
If you were ever wondering how to charge AirPods or how to turn off AirPods — simply put them back in their case. In fact it's always a good idea to store AirPods that way when they are not in use. Not only does it keep them charged at all times, it also protects them from being squashed or lost, both of which do happen a lot. Also, find more information about how to find my AirPods.
For those interested in how long does it take to charge AirPods, Apple states that just 15 minutes in the case are good for two hours of listening. In case you see your AirPods not charging, it most likely means that the case itself is out of battery life. Remember to plug it in every few days or so!
Don't expose AirPods to heat or cold
As all other battery-powered devices, AirPods don't fare well in extreme heat or cold. That's not to say you should never wear AirPods during summer or winter, but simply make sure to not leave your Apple headphones in direct sunlight or any freezing environment.
Disable Automatic Ear Detection
Some battery-taxing features in AirPods are nice-to-haves but by no means essential. Automatic Ear Detection, for example, stops music when you take an AirPod out and resumes it when you put it back in. But you can save some battery wear-and-tear by disabling the Automatic Detection and controlling your AirPods with tapping instead.
To rewire Automatic Ear Detection for tapping:
On your iPhone, go to Settings ➙ Bluetooth

In the list of devices, tap the question icon next to your AirPods

Toggle Automatic Ear Detection off

Then, tap Left or Right under the Double-Tap AirPod section

Select Play/Pause
You can also just use your primary device to stop and resume the music manually.
Turn off noise cancellation in AirPods Pro
Although Active Noise Cancellation is one of the best features in AirPods Pro, it does tend to be quite heavy on their battery. So if you're really concerned about the battery life of AirPods, you might consider turning the noise cancellation off:
With iPhone, navigate to Settings ➙ Bluetooth

Go to options for your AirPods

Under Noise Control, choose Off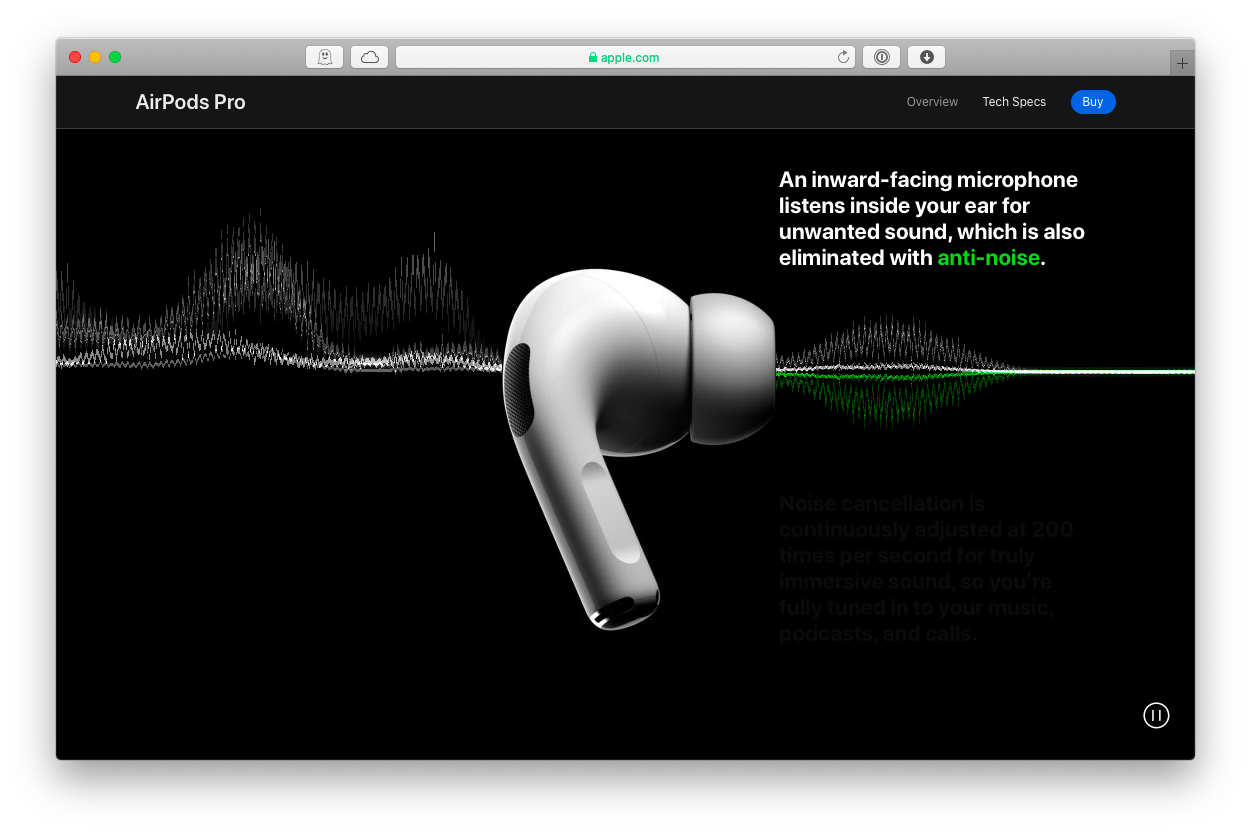 Switch a designated mic on AirPods
When you get a call in your AirPods, they only turn on one microphone, either on the left or right side, and usually switch between those automatically. However, if you know that you already have an imbalance in your AirPods, you can manually override this feature:
In Settings ➙ Bluetooth on your iPhone, choose your AirPods

Select Microphone

Choose either Always Left AirPod or Always Right AirPod
Lower the AirPods volume
Similar to lowering the brightness of the screen on your Mac, you can try to lower the volume on your AirPods to make them last longer. This might come especially handy at the end of the day, when the battery is low but you still have ways to go.
Wear one AirPod at a time
If there comes a time when you notice that the AirPods battery life is no good at all, consider wearing just one of them and keeping the other one in the case charging, and then switch them up. AirPods are smart enough to go into the mono mode (from stereo) when only one of them is active, so you'll still hear the whole sound spectrum.
Find a detailed guide on what to do if One AirPod not working.

Charge on the go with a power bank
At some point in time, you might see your AirPods case not charging the headphones well at all and running out of battery quickly. To prolong your Apple AirPods battery life in this case, just carry a small power bank with you to boost the charge on the case, which will then allow you to use your AirPods for longer.
Contact Apple service and repair team
One rarely discussed option for fixing issues such as your AirPods case not charging is going right to the Apple Store. If you had your AirPods for less than a year (or up to several years for AppleCare+ holders), they are likely still covered by Apple's warranty. Even out-of-warranty AirPods could be fixed for a relatively small fee — about $50. Surely cheaper than getting a new set!
More information about how to factory reset AirPods
Connect AirPods to Mac instantly
Since you now know how to check AirPods battery and get the most use out of them, you might wonder if there's a more effective way to connect your AirPods to Mac than going through the System Preferences ➙ Bluetooth menu. There is indeed!
ToothFairy is a magic utility that lets you introduce a single-click shortcut on your menu bar to connect your favorite Bluetooth devices, whether it's AirPods or external speakers or keyboards, etc.
To connect a device with ToothFairy:
Launch the app and select your Bluetooth device

Change the menu bar icon to something representative

Record a shortcut if you want to activate the device even faster

Click OK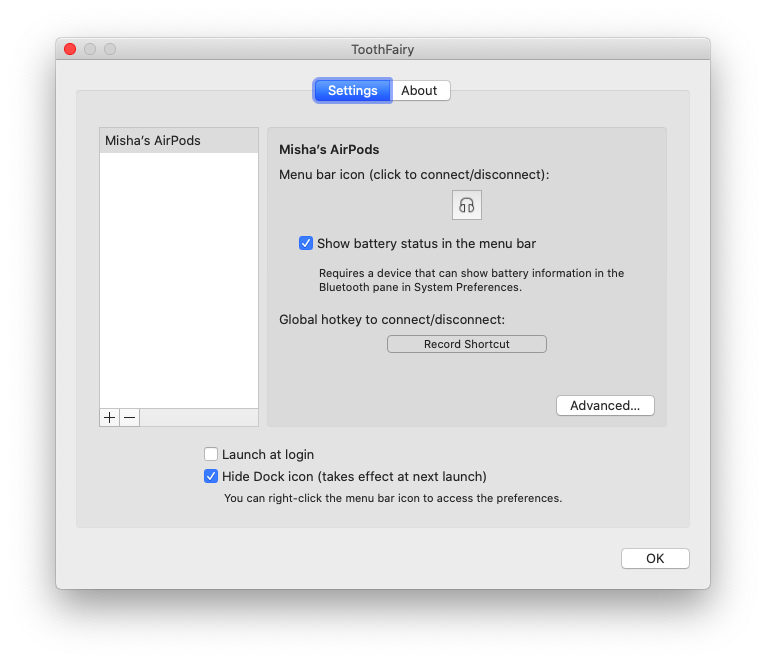 Enhance your Mac music experience
After you've listened to a lot of music on really great audio systems, the sound output from your Mac might seem lacking. There's no precise equalizer, so everything sort of sounds the same. In addition, even the max volume definitely doesn't fill a large room with more than a handful of people in it. The solution is Boom 3D.
Boom 3D is a professional music player that turns your music-listening experience into a session of pure joy. It contains dozens of equalizer presets for any genre you're about to play and lets you precisely configure every frequency to your liking. What's more, Boom 3D is one of the only apps on the market that is able to override your Mac's default max volume settings and really get the most out of those speakers.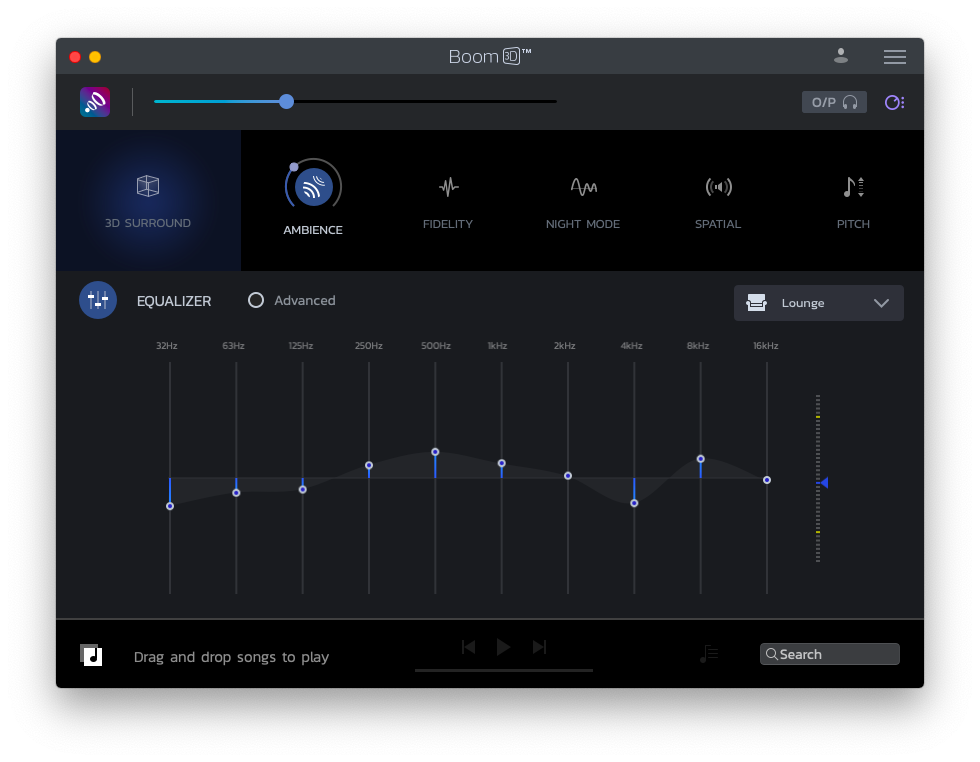 In the end, you have a lot of strategies to choose from when it comes to prolonging the battery life of AirPods, starting with proper storage and going all the way to disabling special features and visiting the Apple Store. Luckily, you can improve your AirPods experience even more with a quick connection through ToothFairy and absolutely outstanding sound of Boom 3D.
Best of all, ToothFairy and Boom 3D are available to you absolutely free for seven days through Setapp, a platform with more than 200 top-of-the-line Mac apps today, from perfect messaging apps (ChatMate) to project management software for freelancers (Timemator). Try them all and find your favorite ones today, at no cost!