Main Apple AirPods connection issues and how to fix them
AirPods are really special wireless earbuds. They sound great, hold a charge for a long time, and provide flawless communication when talking on the phone. We can keep them in our ears all day and still not feel any discomfort. All this is typical for Apple gadgets.
However, if suddenly, they get some issues (no sound, disconnect from the iPhone, one AirPod stopped working, etc.), we should not panic. In this article, we'll show you how to troubleshoot AirPods problems, maintain a consistent and reliable connection with your devices, and ensure that the sound in your ears is always top-notch.
One AirPod not working
A very common problem that most often occurs with first-generation AirPods is only one AirPod working. We hear only the right or left earbud, and no matter how much we press the Play and Stop buttons, nothing changes. If this has happened to you, don't worry. Most often, there is a simple solution that will allow you to enjoy high-quality stereo sound in a couple of minutes.
First, let's see what the reason for one AirPod not working is. Here are the most common ones:
Poor assembly or other defect;
Insufficient battery level;
The speaker is dirty, and the membrane is clogged, so one earbud is quieter than the other;
Outdated device firmware;
On an iPhone, the system freezes; as a result, it does not see the right device;
The earbuds are out of sync, resulting in the left AirPod not working.
If your AirPods are under warranty, your best bet is to visit an Apple-authorized service center to determine and repair the damage. If the warranty period has expired, you can try to fix the problem yourself. Below, you will find recommendations that work in the vast majority of cases.
Clean your AirPods
Apple wireless earbuds, like any other earbuds, tend to collect dust and dirt, which is unpleasant for the user. They also have a number of additional complexities due to their unique design. Wax, dirt, and dust are heavily clogged along the edge of the protective mesh. And it's pretty hard to get them out.
Over time, the AirPods get clogged to the point where sound quality can be affected. Sometimes, you can't hear almost anything through the earbuds. Therefore, they require constant care.
To clean the AirPods, you'll need cotton swabs and pads, a wooden toothpick, a soft-bristled brush, and 70% isopropyl alcohol or an alcohol-based cleaner. Here is the action plan:
Perform a visual inspection of the speaker mesh. Earwax often accumulates in this place, as well as dirt and dust. You can remove dirt with a dry cotton swab. Wipe the mesh gently without pressing. Otherwise, you can push all the gunk inside the earbud.
Take a toothpick and very carefully clean the edges of the mesh from the remnants of earwax and dirt. Clean the microphones at the ends of the AirPods and other meshes in the same way. Under no circumstances should sharp metal objects (e.g., needles, paper clips, wire) be used.
Take a brush dipped in alcohol and gently clean the earbuds, being careful not to let any liquid get inside.
Finish cleaning with a cotton pad soaked in alcohol.
If you take proper care of your gadget, it will last longer. Moreover, clean buds play much louder, and the other person hears you more clearly.
Manage stereo balance settings
Sometimes, issues like "Why is only one of my AirPods working" or "Why one of them sounds louder than the other" happen due to incorrect stereo balance settings. You can check this and fix the settings on any Apple device.
Here's how to do it on iPhone:
Go to the Settings app
Tap Accessibility
Find the Audio/Visual section
Check the Left - Right balance and set the slider to the center.
If you're connecting to a Mac, the procedure is just as simple:
Go to the Apple menu > System Settings > Sound
Click on the Output tab
Then find your device and click on it
Use the slider to set the correct balance.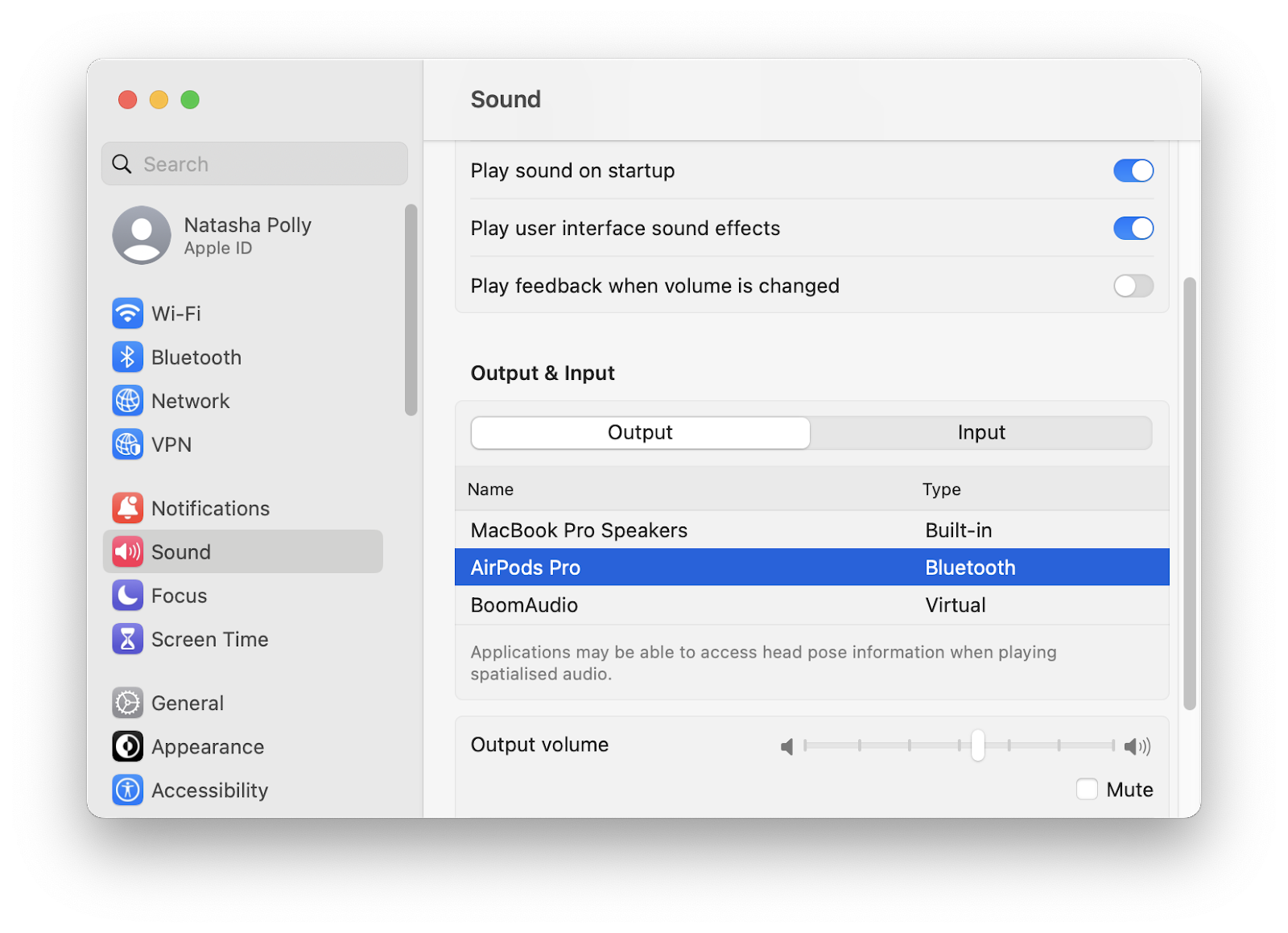 If there are no other problems with AirPods, then you will get the desired result.
Unpair and re-pair AirPods
If one or both AirPods refuse to connect, you should try to unpair them and connect again. Let's see how to do it on Mac:
Go to the Apple menu > System Settings > Bluetooth
If AirPods are already paired, you'll see them listed
Right-click on them and click Forget
Next, place the case next to the Mac and hold down the settings button. After that, the earbuds should again appear in the list of connected devices
Click Connect to start the pairing process.
After the procedure, check the operation of your AirPods. It is likely that the sound problems have already been resolved.
Tip: Try pairing your AirPods in a new way! AirBuddy is an iOS-style Bluetooth assistant for Mac, which lets you connect AirPods from a pairing screen. No need to dive into settings, no need to "forget" and "remember" certain AirPods to get them to work. Simply bring your AirPods close to the Mac and open the lid. Then, follow the on-screen instructions.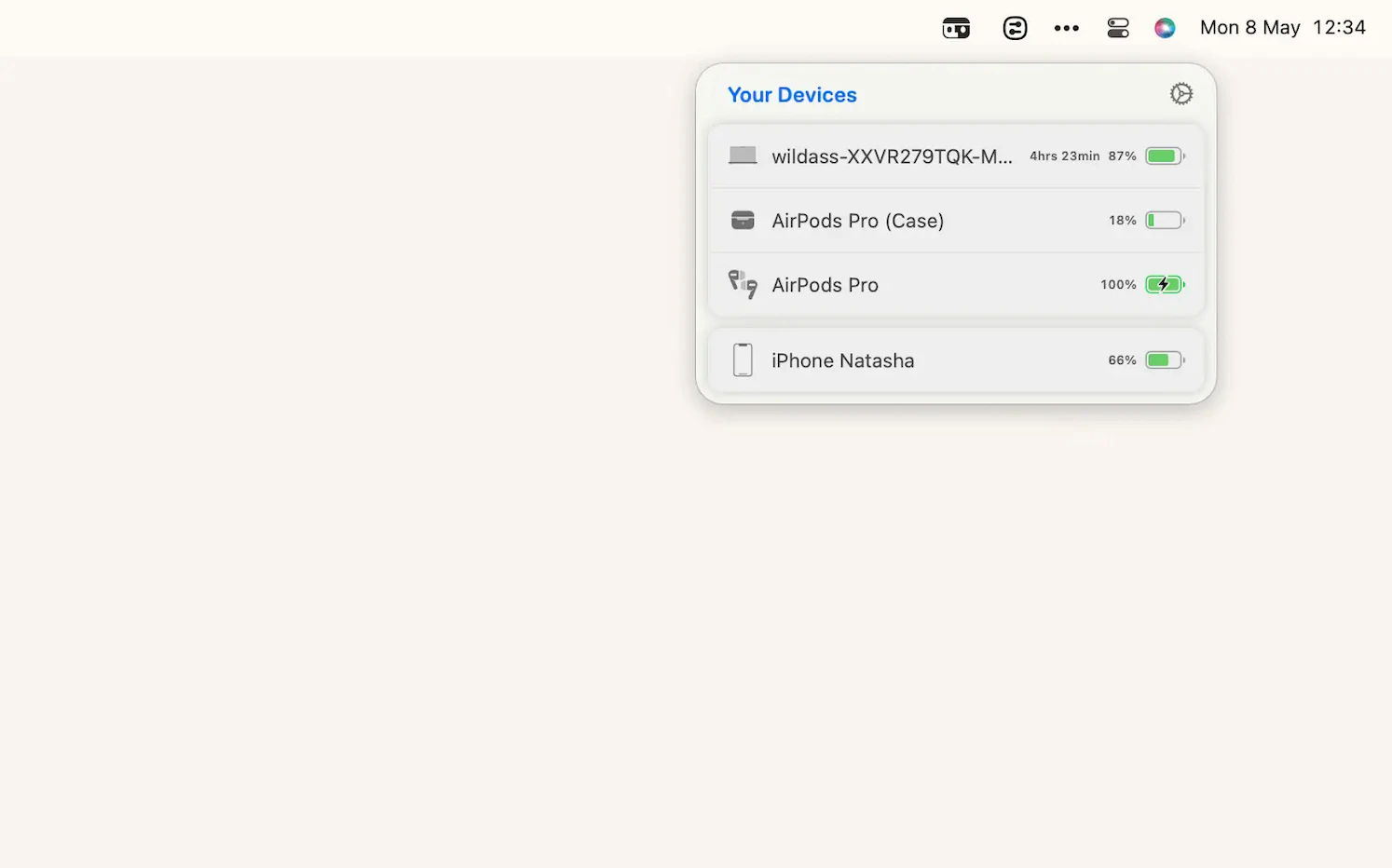 Reset AirPods to defaults
Like any wireless device, AirPods periodically experience various failures, like the AirPods connection failed. This may be due to an unstable connection with a smartphone or tablet, or simply some problems after a software update. In such a situation, resetting AirPods to factory settings will come to the rescue. Fortunately, you can do this in a couple of clicks.
Resetting your device will erase any settings you've made. For example, if you change tap actions, you will have to set them again. Moreover, all devices with which they were paired will have to be reconnected.
Here's how to do it on iPhone:
Place both AirPods back into the case and close it for 30 seconds
Open the lid
On your iPhone, go to the Settings > Bluetooth
If your earbuds are on the list, click the More Info button (circle with the letter "i")
Tap Forget This Device and confirm your decision
Press and hold the button on the case until the status light turns white
Then pair your AirPods again. To do this, close the lid of the charging case and bring it to your iPhone to synchronize.
For Mac, the procedure is almost the same. Go to Bluetooth settings, select your AirPods, then right-click on them and Remove. All other steps are identical to iOS.
Why won't my AirPods connect to my Mac
Just because AirPods not connecting to your Mac doesn't mean they're defective. They may be paired with a device with a different Apple ID. In this case, unpairing and repairing or resetting to defaults can help. Detailed instructions for the iPhone are above. You can also try these methods to connect to Mac.
However, there are a number of other reasons that can cause the AirPods connection failed Macbook. Luckily, there are simple and proven ways to reconnect your wireless earbuds to your Mac. Try the tips below, and chances are you won't ask "Why wont my AirPods connect to my Mac" anymore.
Check your operating system
There are usually no problems connecting Apple wireless earbuds, but if your Mac still does not see them, it may not be the right operating system for your AirPods. Each model has minimum requirements that your computer must meet:
First generation AirPods: macOS Sierra (10.12) and later.
Second generation: macOS Mojave (10.14.4) and later.
AirPods Pro: macOS Catalina (10.15.1) and later.
How to check if your OS is compatible with AirPods? To do this, go to the Apple menu and click About This Mac. In the window that opens, you will see the version of the operating system installed on your computer.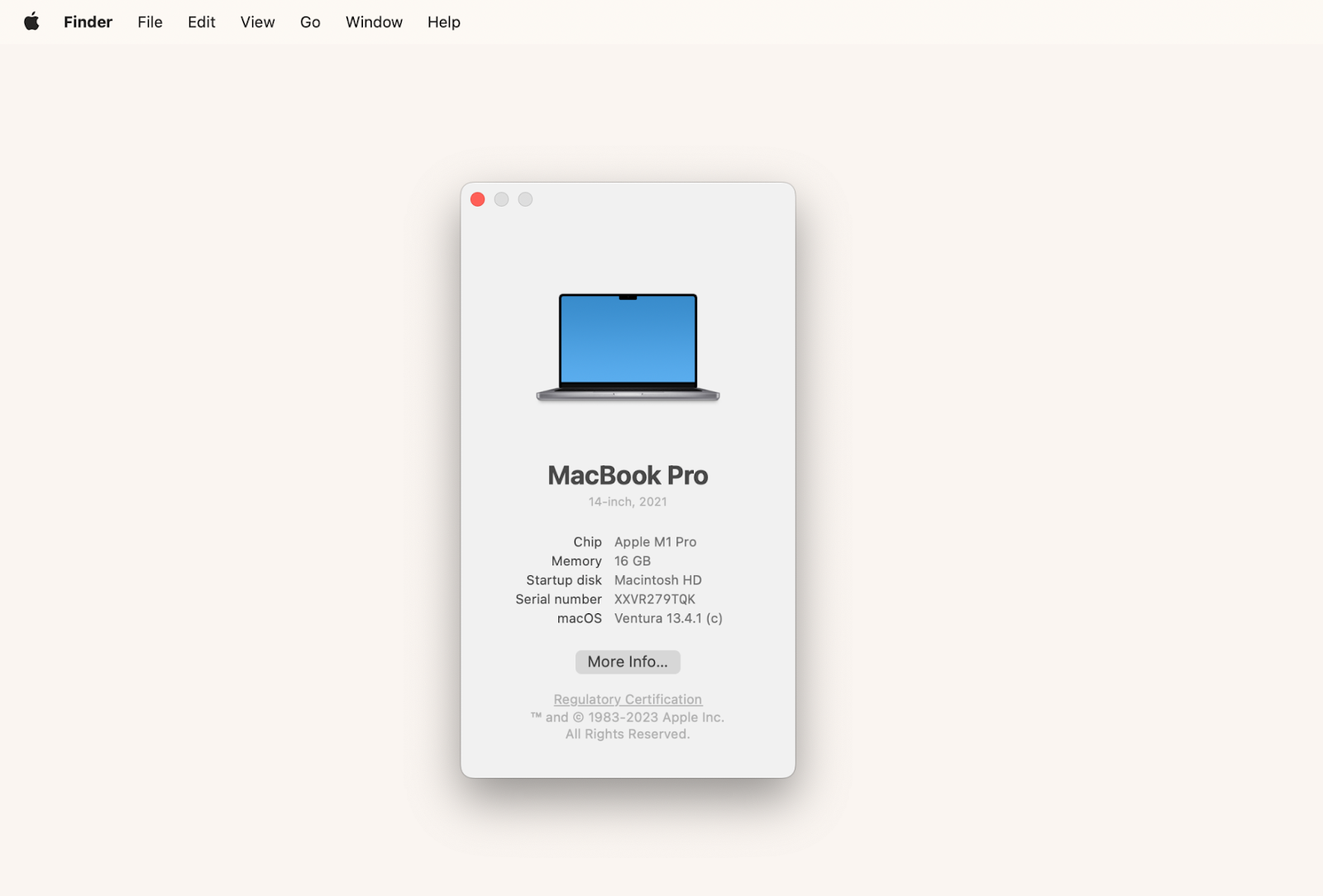 If the system is outdated, you can check available updates. Go to the Apple menu > System Settings > General > Software Update. If there are updates available, install them.
Unpair your AirPods from Mac
If the Bluetooth icon is fixed in your Mac's menu bar, then unpairing the AirPods from the computer is very simple. Hold the ⌥Option (Alt) key, click on the Bluetooth icon, select your device, and click Remove. Also, there is a way to do it via settings:
Go to the Apple menu > System Settings > Bluetooth
Right-click on your AirPods and choose Forget > Forget Device.
Set a new Bluetooth connection
The great thing about wireless devices is that they don't restrict your freedom in the way that regular wired gadgets do. Communication between the Mac and the earbuds is carried out using electromagnetic waves of a special frequency, and the distance between can reach several tens of meters. To connect AirPods to your computer, do the following:
Open the case of your wireless earbuds
Go to the Apple menu > System Settings > Bluetooth
Press the button on the case and wait until the white indicator lights up. Hold down the button until the AirPods appear in your Mac's device list. Click on it.
The AirPods are now connected. You can watch videos, listen to music, make Skype calls, and enjoy all the benefits of a wireless device.
Tip: For easier and faster connection of AirPods to the computer, you can use the ToothFairy app. It adds an icon to the Mac menu bar. You can select it and, in one click, connect and disconnect the earbuds. The utility also allows you to create a keyboard shortcut to establish and break the connection between the computer and the device. Another benefit is that with the app, you can control any Bluetooth devices near your computer in the same way.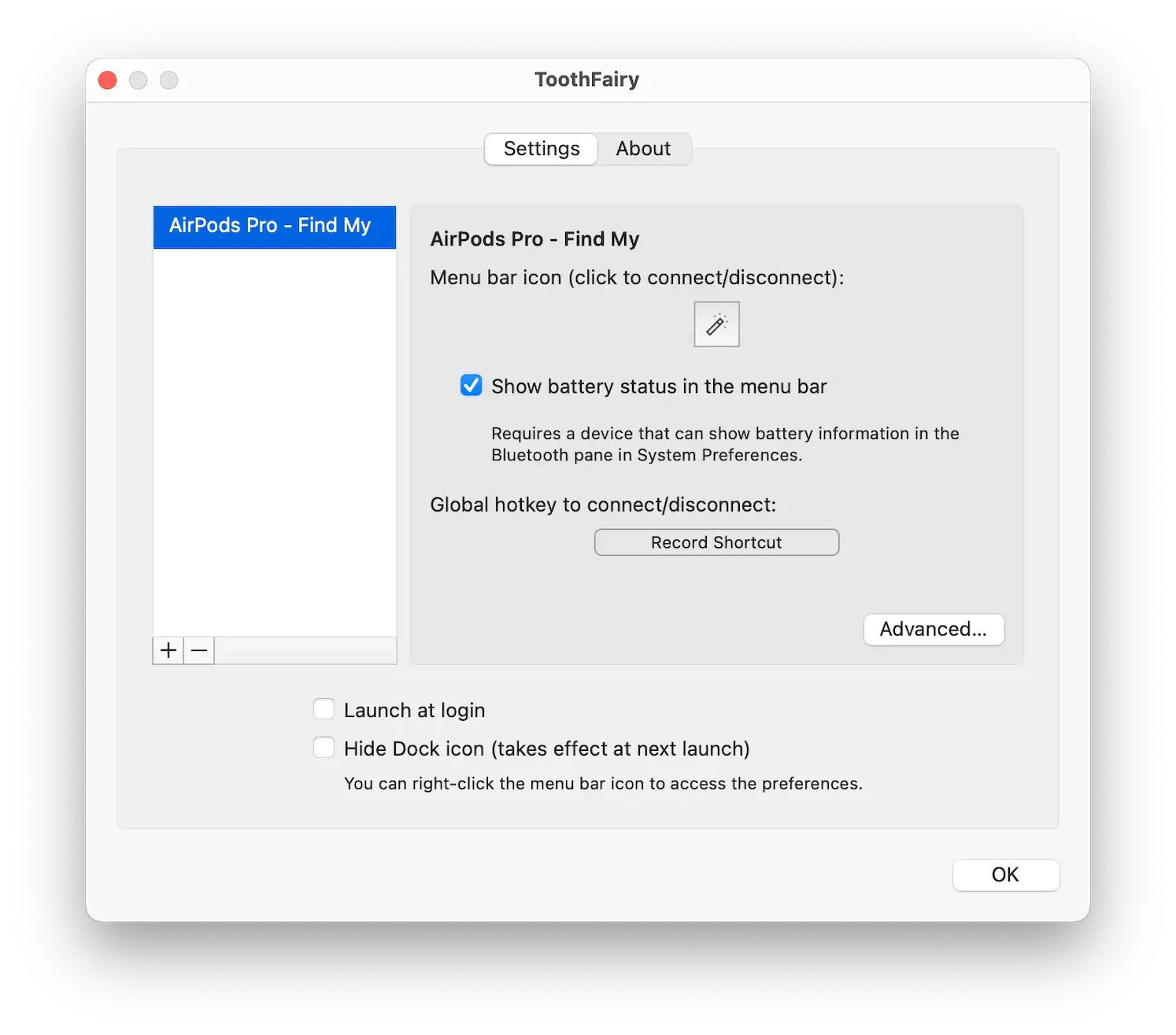 Another app that complements AirPods well is Boom 3D. This tool will help in customizing the sound and will be especially useful for music lovers. Boom 3D gives you the opportunity to listen to your favorite tracks with various 3D effects. So you can experience 3D sound without expensive equipment. In addition, the app has a 31-band equalizer, various sound effects, and even a sound boost function! A great addition to your earbuds.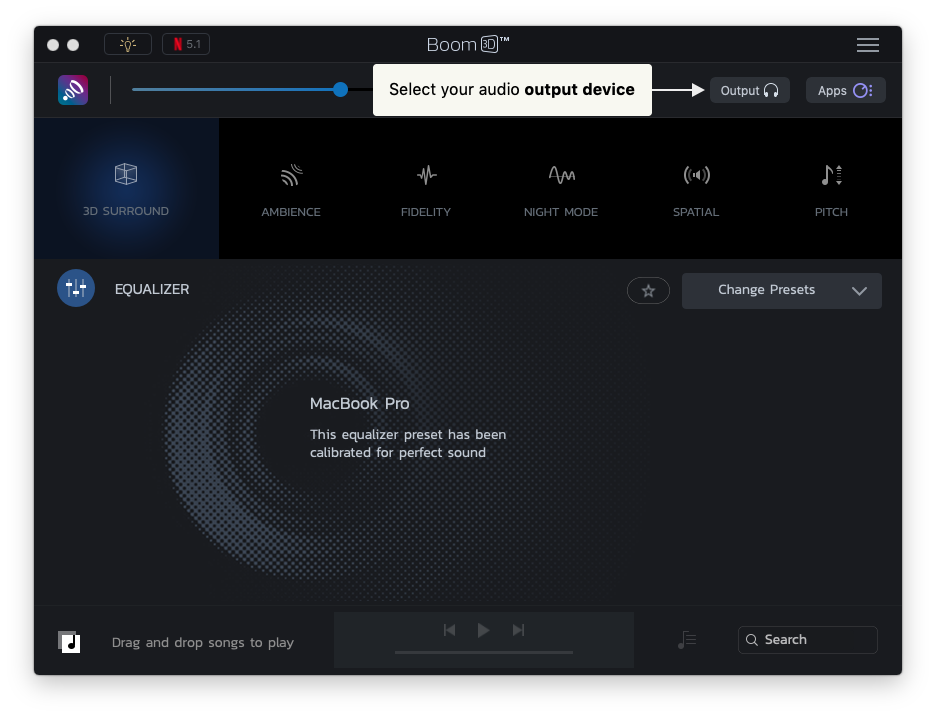 AirPods won't connect: Fixed
Whether it's right AirPod not working or AirPods not connecting, don't let it disrupt your routine. With a few DIY tricks, you can quickly identify and fix the problem. Make sure you keep your AirPods safe and clean, always check macOS compatibility, and reset AirPods if they continue to misbehave.
For a faster, smoother pairing experience, use AirBuddy. To set up multiple Bluetooth connections, try ToothFairy. For improved sound and volume, get Boom 3D. All three apps are free for 7 days with Setapp, a platform with 240+ best-in-class apps for your Mac, iPhone, and iPad. So if you want to unlock the full potential of your Apple devices, be sure to give Setapp a try.
FAQ:
How do I know if my AirPods are defective?
If your AirPods won't connect to your iPhone or Mac, or if you can't hear sound from one of your earbuds, don't jump to conclusions that they're defective. Better use the tips in this article, and, most likely, your earbuds will begin to function as they should. However, if, for example, there are problems with the sound (crackling or other extraneous sounds) or noise canceling does not work (you hear sounds from the street), this is a reason to reach a service center and ask them why won't my AirPods connect.
How long do AirPods last?
AirPods' lifespan usually depends on battery life. Each battery has a limited number of charge cycles, so over time, the device becomes unusable. If you actively use it, you can expect about 3-4 years of life.
Can AirPod batteries be replaced?
If you notice that the battery life of the earbuds is significantly reduced on a single charge, this may be a sign of battery wear. Can it be replaced? Yes, it can! AirPods is a high-tech device; therefore, to avoid breakdowns, it is better to carry out this procedure in a specialized service center. However, if you prefer to do it yourself, you can find appropriate instructions and video tutorials online.
Should you keep AirPods in case all the time?
Yes, it's better to keep your AirPods in a case. This way they will always charge up to 100%, and then go into standby mode. This way of storing the earbuds is the most correct and also prevents their loss.