How to connect Apple AirPods and AirPods Pro to Mac
The third generation of AirPods is finally here. Unlike the previous editions, which were humbly called AirPods and AirPods 2, the number three comes with a fancier "Pro" naming. What's Pro about it? The short answer is a superb noise cancellation feature. But if you dive a bit deeper, you'll see that every model can be a nice fit if you know the tricks of using it right.
AirPods versus AirPods Pro: What's the difference?
Let us make it clear that we're comparing three (and not two) models of Apple Airpods wireless headphones in this guide. The first two are both officially called AirPods, but we'll be using the colloquial naming — AirPods and Airpods 2 — to differentiate between the two.
The first generation of AirPods emerged in December 2016 and was discontinued with the release of Apple AirPods 2 in March 2019. Both models are compatible with iOS, macOS, and even Android devices — although the Apple ecosystem works way better in terms of automatic switching. AirPods Pro became available end of October 2019, following the releases of iPhone 11 models, iOS 13, and macOS Catalina.
At the launch, the cost of AirPods was $159. AirPods Pro, an enhanced model with the noise cancellation feature, is priced a bit higher — $249.
The Pro functionality of Apple AirPods
Unlike the first version of AirPods using W1 chip, the Pro model — just as Apple AirPods 2 — has a more powerful H1 chip. As Apple calls it, "a chip with serious chop." The new processor guarantees a faster connection to Apple devices. And best of all, H1 that is a part of Pro headphones covers 10 audio cores, enabling exceptionally low audio processing latency. This is what makes noise cancellation so efficient.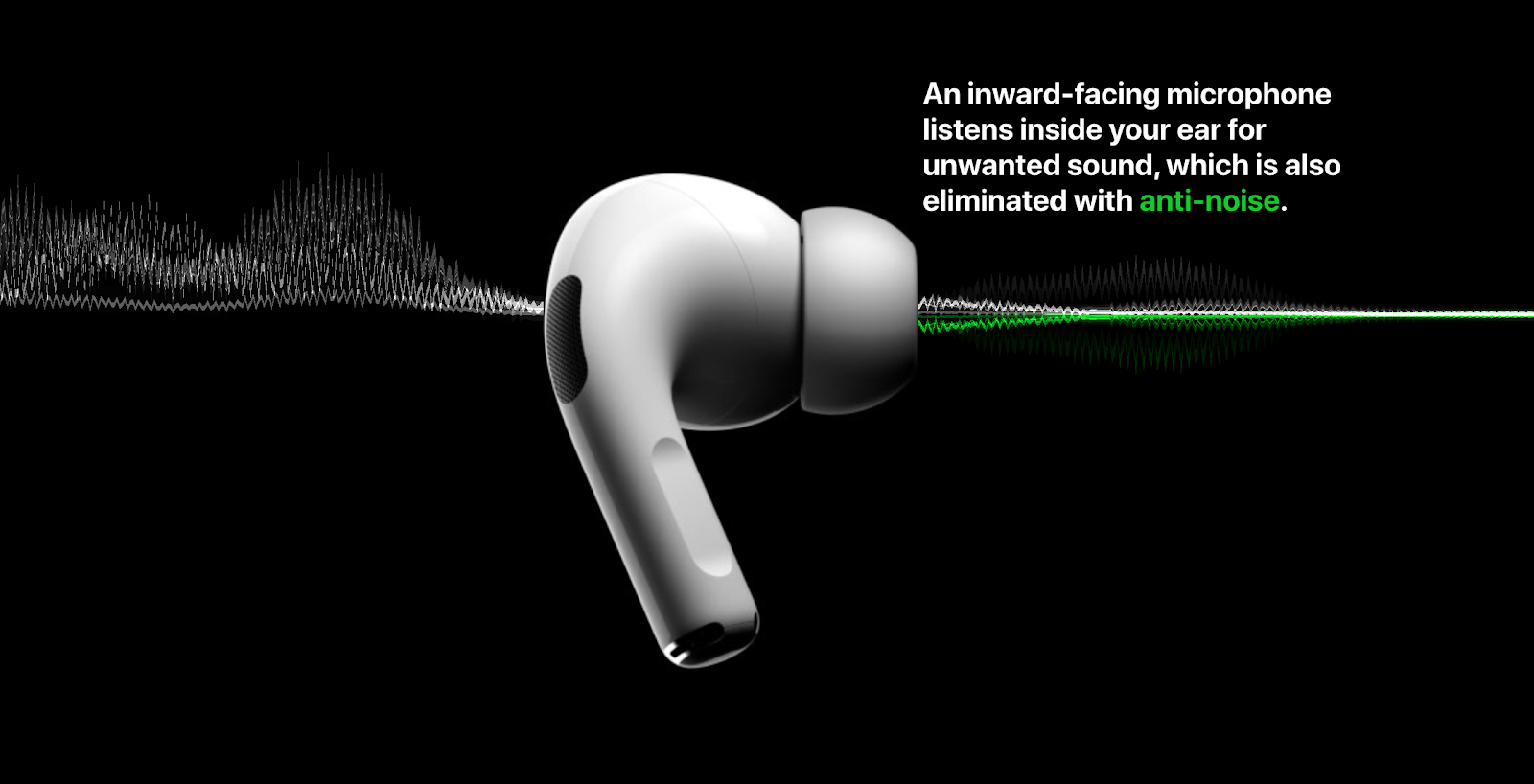 If compared to the old version, AirPods 2 and Pro ensure 30% lower gaming latency. So if you're excited about Apple Arcade, you'll appreciate this advantage too.

Plus, AirPods Pro are Apple's best workout headphones. They are sweat- and water-resistant, and according to Marques Brownlee review — true champions in terms of not falling out of your ears.
Design
AirPods and AirPods 2 look exactly alike. AirPods Pro look similar to the oldies, but with two microphones, softer ear tips, and a bit shorter stems (30mm versus regular 40mm).
The main distinction is that AirPods Pro have an in-ear, custom-fit design, while the previous two versions come with a universal fit design. In plain language, there's no human with an ear size that AirPods Pro would not be tailored for. You can choose from among three flexible tips — small, medium, and large — to ensure the headphones fit in. Although Apple says non-Pro versions are extremely adaptable, they are still a one-size-fits-all. So either you're lucky and your headphones don't pop out — or you're not.
To enable more extensive controls, AirPods Pro have a force sensor on them, and a vent system for pressure equalization.
Sound quality and voice control
So the main question is whether AirPods Pro sound better than AirPods. The short answer is yes. In-ear design is not only about convenience — it also produces perfect low-end sound. Thanks to Adaptive EQ, AirPods Pro have the power to tune low- and mid-frequencies, which results in a better sounding. So it's a huge quality improvement, compared to AirPods and AirPods 2.
Transparency Mode and Active Noise Cancellation are the biggest hits of the Pro version. Both features are pretty straightforward: Noise cancellation blocks out sounds from the surrounding environment to help you focus on listening, while Transparency Mode does exactly the opposite. To switch between the modes, you can use a force sensor on the stems of your headphones — the mechanism is the same as with playing and pausing tracks.
With AirPods 2 and AirPods Pro, you can invoke Siri using nothing but your voice. The feature doesn't work in old headphones that use W1 chips.
If you compare sound environments on AirPods and AirPods 2, they are pretty much the same. The only difference is hands-free Siri invoking on the second version. As for AirPods Pro sounding, it's way more immersive and lets you interact with the surrounding world without taking the headphones out.
Talking and listening time
AirPods: 2 hours of talking, 5 hours of listening.

AirPods 2: 3 hours of talking, 5 hours of listening.

AirPods Pro: 3,5 hours of talking, 4,5 hours of listening (or 5 hours with Noise Cancellation/Transparency Mode disabled).
Plus, you get 2 extra hours of talking and 3 hours of listening time with a charging case.
Wireless charging case
There are two types of charging cases that you can buy with your AirPods:
Standard (use Apple's Lightning port for charging).
Wireless charging cases.
Standard cases were a part of the first generation of AirPods. Whether you buy AirPods or AirPods Pro today, you'll get a wireless charging case, although AirPods 2 are compatible with standard cases and old AirPods are compatible with the wireless ones.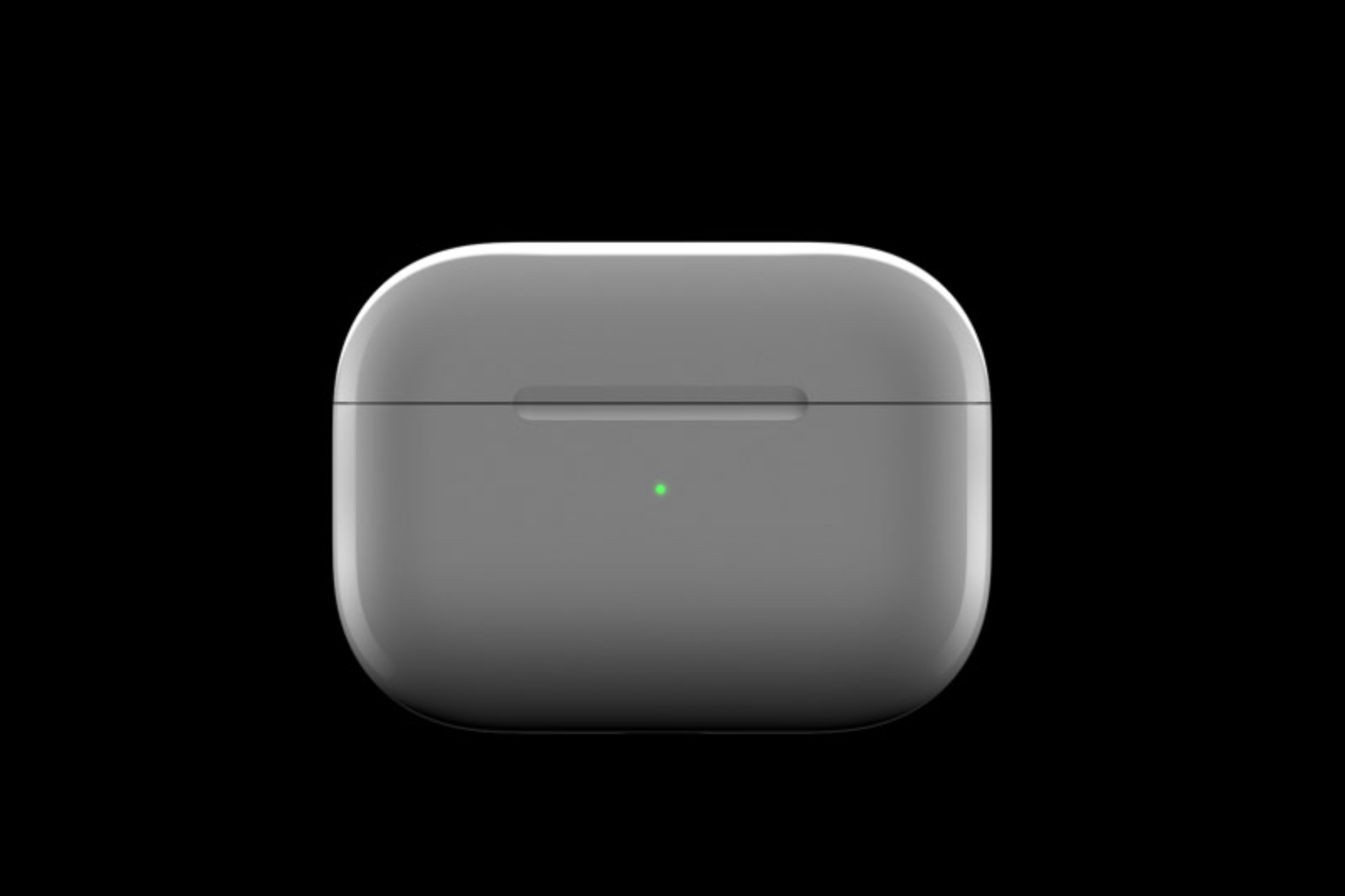 The AirPods Pro charging case has a different shape from the one that comes with AirPods. It's a bit larger in size — and seemingly squatter and wider. No problem for your pockets, though. Learn more about how long do airpods last.

Should you upgrade to AirPods Pro?
We'll say, if you use the first version of AirPods, upgrading totally makes sense. An extra hour of talking, Siri voice control, and a wireless charging case are a huge benefit. Should you get a pricier pro model? The answer pretty much depends on whether you're ready to pay $50 extra for the benefits of in-ear design.
It's worth mentioning that noise cancellation and transparency mode are not a novelty, but rather a long-expected feature that Apple has finally implemented. The technology has been around for a while with Bose and Sony over-ear headphones.
How to connect AirPods to Mac
Apple shapes a connected ecosystem that's incredibly easy to navigate through. From Apple Watch to Mac to iPhone to iPad to AirPods. This is why you win lots of time and convenience when using AirPods inside this ecosystem. It's not all rosy though — and sometimes you even need an extra tool to upgrade the experience. We'll tell you the best ways of setting up AirPods and AirPods Pro with every device you use.
But first, make sure your device is compatible.
For AirPods (1st generation):
macOS Sierra or later
iOS 10 or later
tvOS 11 or later
watchOS 3 or later.
For AirPods (2nd generation):
macOS 10.14.4 or later
iOS 12.2 or later
tvOS 12.2 or later
watchOS 5.2 or later.
For AirPods Pro:
macOS 10.15.1 or later
iOS 13.2 or later
tvOS 12.2 or later
watchOS 6.1 or later.
Here you can find an information about why airpods not connecting
Connect AirPods to MacBook
Here's how you connect a new pair of AirPods to Mac:
Open the charging case and hold the pairing button to switch on your AirPods.
Click on the Bluetooth in the menu bar. If it's not there, go to System Preferences > Bluetooth > On.
Select AirPods from the list of devices and click Connect.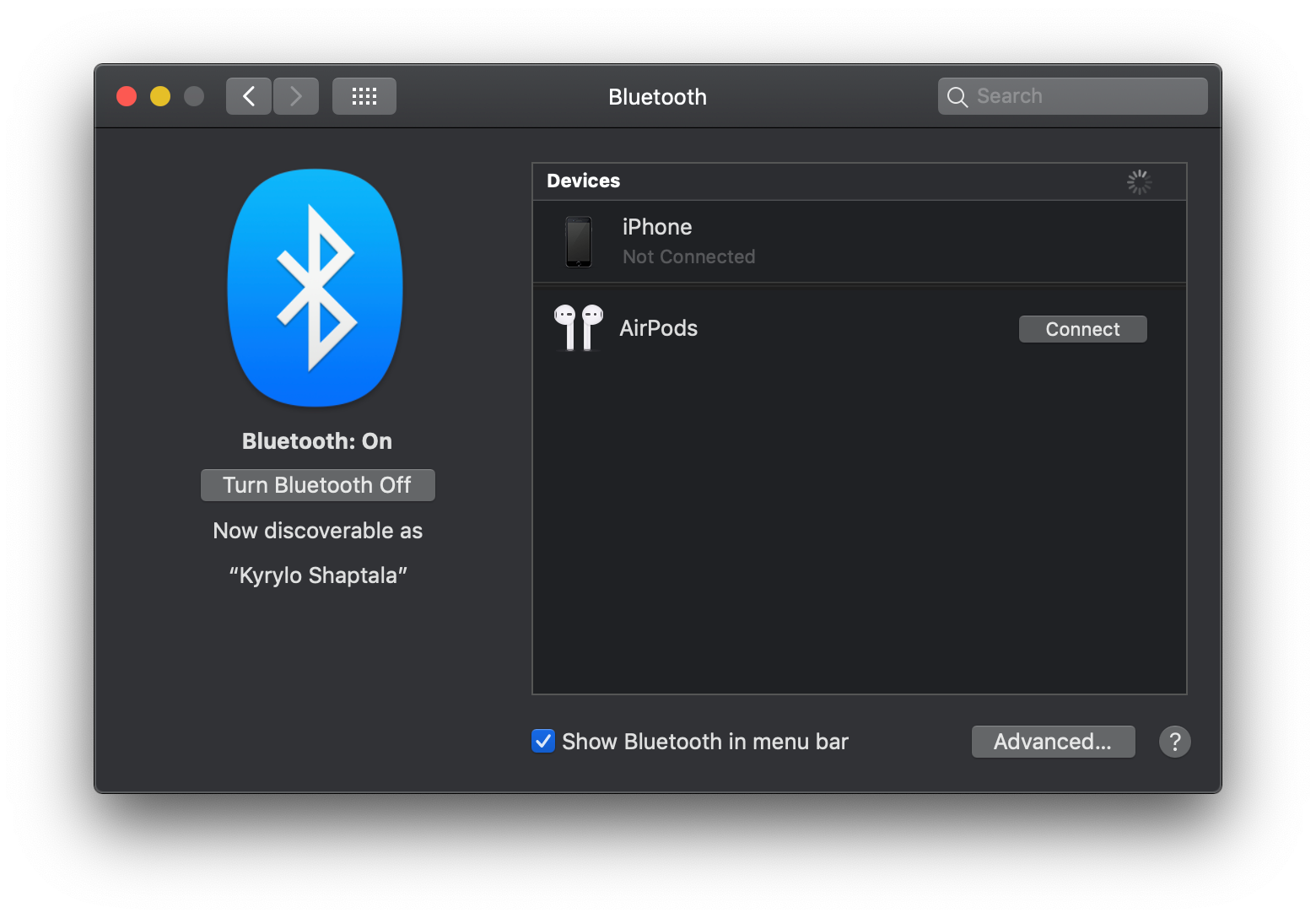 To enable support for AirPods Pro, Apple released macOS Catalina 10.15.1 update. So if you use Catalina, make sure you upgrade before pairing. Every next software upgrade (including macOS Big Sir) has native support for AirPods Pro.
Unfortunately, AirPods are not frictionless with macOS. Unlike iOS experience, pairing your wireless headphones with Mac can be troublesome. Random Bluetooth issues, AirPods get disconnected when watching videos — these are only some of the reported issues. There's help, though.
How to pair AirPods with iPhone
Start your AirPods journey by connecting to mobile. Make sure your iPhone is signed in to iCloud. If you use the account with the same Apple ID across all your Apple devices, the AirPods will be automatically set up with all of them. That's definitely a huge shortcut.
Open your charging case and hold it close to the iPhone.
Tap connect on the screen.
If you don't have Siri set up on your iPhone (and you're using AirPods 2 or AirPods Pro), follow the instructions on the screen to set it up.
In case you've paired AirPods with iPhone and now want to switch to another phone, you'll have to hold the pairing button on the charging case and follow the on-screen instructions.
How to pair AirPods with Android phone
For Android phone owners, the process is a bit more cumbersome:
Enable Bluetooth on the phone.
Open your charging case and press the pairing button on the back.
In the Bluetooth settings, find AirPods and click Pair.
Note that you lose some of the in-built AirPods features when using them with Android phones. For instance, you won't be able to customize the double tap and pause music when you remove headphones from your ears.
How to fix AirPods not connecting
The easiest way to solve the AirPods connection problem would be to reset the headphones:
Open System Preferences > Bluetooth.
Right-click on your AirPods and choose Remove.
Once your AirPods are reset, pair them with Mac again — just as you do with the new headphones.
As an alternative, you can reset AirPods manually: Press and hold the pairing button on your charging case for about 10 seconds. Once you see the white light, your AirPods are reset. You can proceed connecting them to Mac as usual. You can also try toggling Bluetooth off and on.
If this doesn't solve the issue, use Terminal to kill Bluetooth daemon on Mac. This will entirely disable Bluetooth functionality, so make sure you don't have any other active devices connected wirelessly:
In a Terminal window, type the command sudo pkill blued.
Hit Enter > your admin password > Enter.
Try reconnecting your headphones to Mac.
Check out how to reset AirPods
ToothFairy for a better connection experience on Mac
This small Mac app can solve Bluetooth connectivity issues. Even if you encounter no problems, ToothFairy definitely makes the pairing process easier — reducing it all to a single click. So we definitely recommend to use it as an alternative pairing method.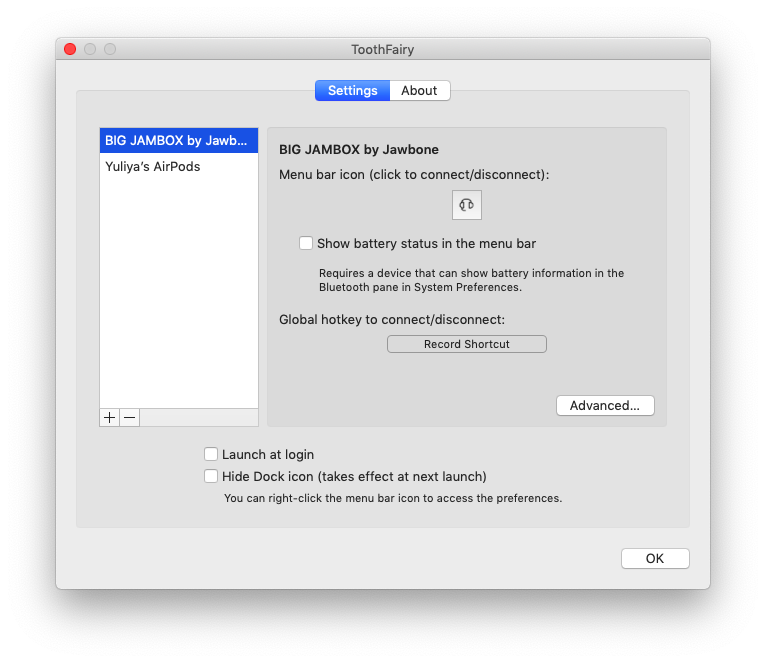 While AirPods make the most common use case, ToothFairy works with any Bluetooth accessory. You can add devices in the app menu — for each of them, ToothFairy will show a toggle in the menu bar. Click on it whenever you want to connect/disconnect and you're all set. So in fact, the app eliminates the need for going through Bluetooth Settings.

ToothFairy is compatible with every model of Apple AirPods, including AirPods Pro. On the App Store, it will cost you $4.99, or you can use it with your Setapp subscription for free.

Apple AirPods Pro add some top-notch bells and whistles to your talking and listening experience. So if you're ready to pay a bit more, we totally recommend upgrading. Both macOS and ToothFairy work perfectly well with the Pro model, so you have no reason to hold off upgrading.
AirPods of the 1st generation are worth using only in case price is the most important factor for you — and if you can find them significantly cheaper than AirPods 2. Note that you'll need to buy a wireless charging case separately.
If in-ear design doesn't impress you, AirPods 2 are the most optimal option. With Automatic Ear Detection feature and Siri controls, they are definitely more powerful than the 1st model.