AirPods 1 vs 2: Is It Worth Upgrading?
Looking back at it now, we can say with certainty that the release of AirPods 1st generation was a turning point for the whole Bluetooth or wireless headphones industry.
Initially disregarded by many for lacking innovation — AirPods 1 looked just like EarPods without wires — AirPods gen 1 went on to conquer the world and are now a nearly ubiquitous feature on the streets of any metropolitan city.
In March 2019, Apple released the 2nd generation AirPods with a new H1 chip and a few other improvements. Thus a few popular questions today are, "What's different in AirPods gen 1 vs gen 2?" and "Is it worth buying new AirPods vs old ones?" Let's explore all the AirPods 2 vs 1 differences to help you decide.
What Is The Difference Between AirPods 1 And 2?
Starting at the beginning, we should reiterate what are AirPods in general and how many generations of AirPods are there?
The AirPods brand refers to the line of earbuds released since 2016. There have been two generations of the standard version and one generation of AirPods Pro — a pricier model with an altogether different design. Apple earbuds before 2016 (with a wire) were called EarPods.
Since the AirPods vs AirPods 2 case and design haven't changed at all, it's hard to tell which model you're looking at. But there are a few key differences in AirPods features that you'd notice when you finally get to use your AirPod 2.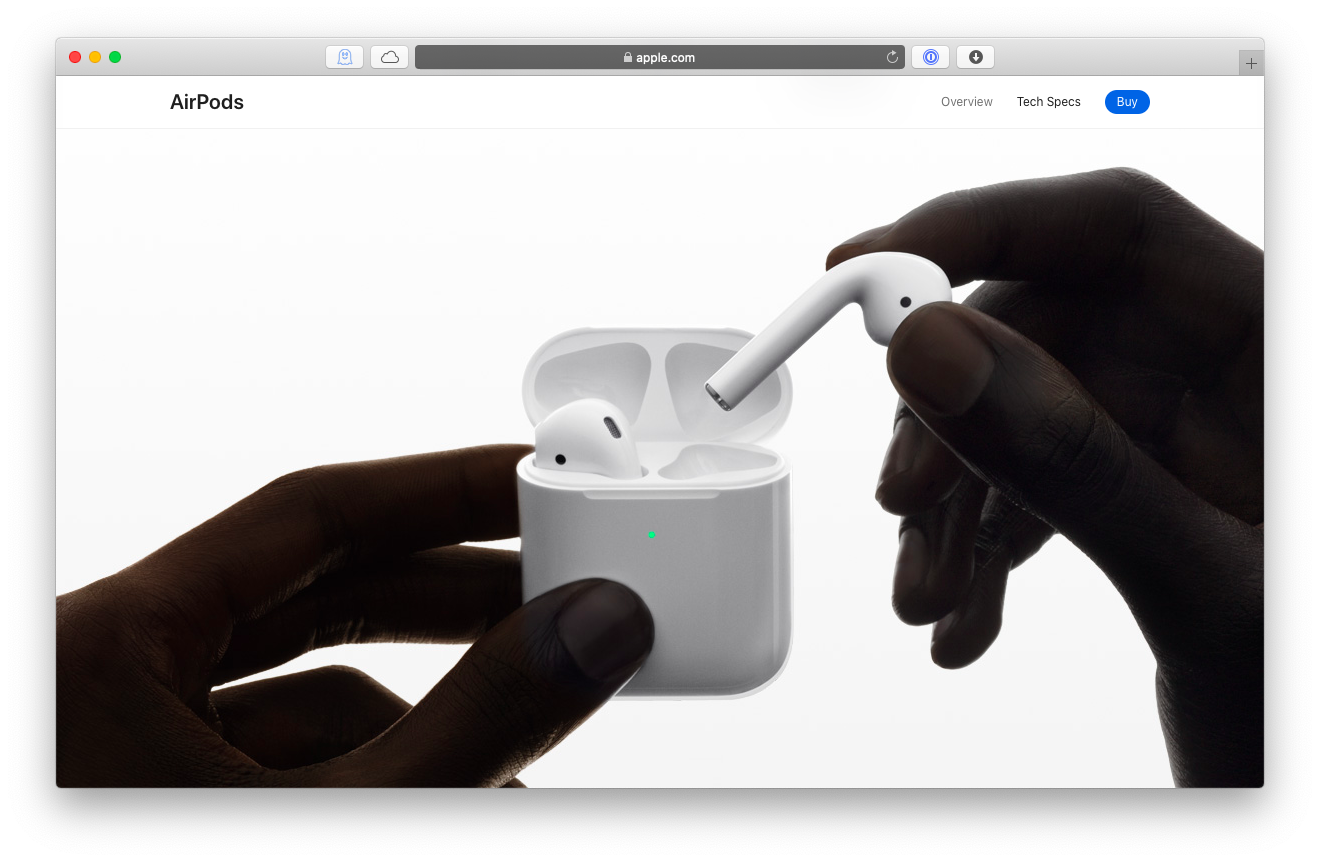 Battery life
One major difference between AirPods 1 and 2 has to do with improved battery life, thanks to the use of a new Apple H1 chip that's focused specifically on headphones rather than Apple W1, which could be found in other WiFi and Bluetooth devices like the Beats product lineup and Apple Watch.
While AirPods gen 1 could only handle up to two hours of conversation, the 2nd generation AirPods could do three (50% improvement). The listening time remained the same at five hours for both models.
As one of the most popular AirPods features now is conference calling — after all, that seems like what we do all day while working from home — it's very important to monitor the battery level on your AirPods and charge them on time.
Batteries is your one-stop control center for easily managing the battery situation on your AirPods, iPhones, iPads as well as any other Bluetooth devices. This lightweight utility replaces your regular Mac battery indicator but augments it with real-time batter levels for all your devices. What's more, Batteries will automatically send you a notification when any battery is running out, so you'll never forget to charge anything ever again.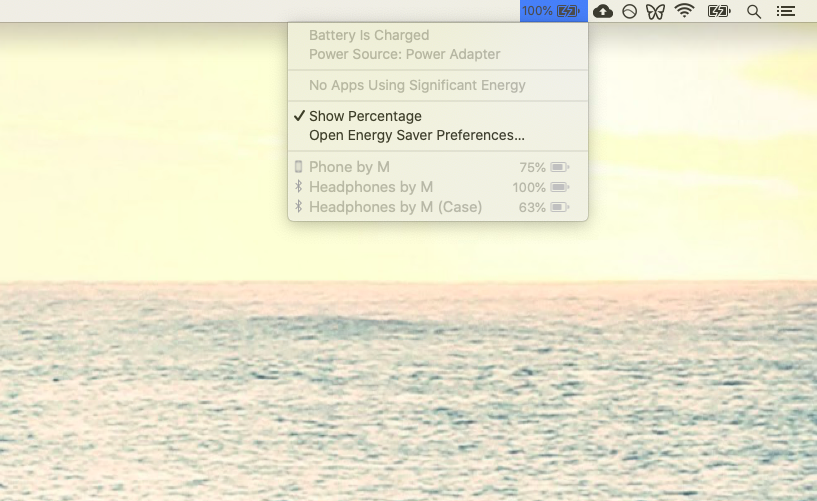 Wireless charging
The 2nd generation AirPods features discussion won't be complete without wireless charging. When you purchase your new AirPod 2, you have the option to upgrade to a wireless charging case for an extra $40.
If you already have a wireless charging pad at home, this is a great option to do away with wires — just place your AirPods in the same spot every time and you'll never have to think about charging them again!
If you don't already have a wireless charging pad, spending $40 extra on the case plus the pad is probably a bit too much for such a marginal improvement. You also have the option of buying a new wireless charging case separately for your AirPods 1, although then it'll set you back $79. The price of convenience!
Connectivity
With the new Apple H1 chip and Bluetooth 5.0 (as opposed to 4.2), Apple has managed to improve the connectivity of new AirPods vs old ones considerably. AirPods switch between devices up to two times faster now and have up to 30% lower latency. This is a major improvement for high-speed gamers (e.g. Fortnite) since the lag time is much closer to none-existent now.
Another new aspect in connectivity is the ability to use Hey Siri to control your AirPods experience. You can increase or decrease music volume, pause playback, ask Siri questions, and much more.
If you have multiple Bluetooth devices frequently connecting to your Mac, you know the feeling of confusion in mixing them up. It almost would be great to have an organizer for your wireless gadgets.
ToothFairy gives you complete and intuitive control over all of your Bluetooth headphones, speakers, keyboards, mice, game consoles, etc. Finally, you can clearly see all your connections at any time and connect or disconnect in just one click. You can even assign specific icons to all of your devices, so you know what you're actively connected to just by glancing on your menu bar.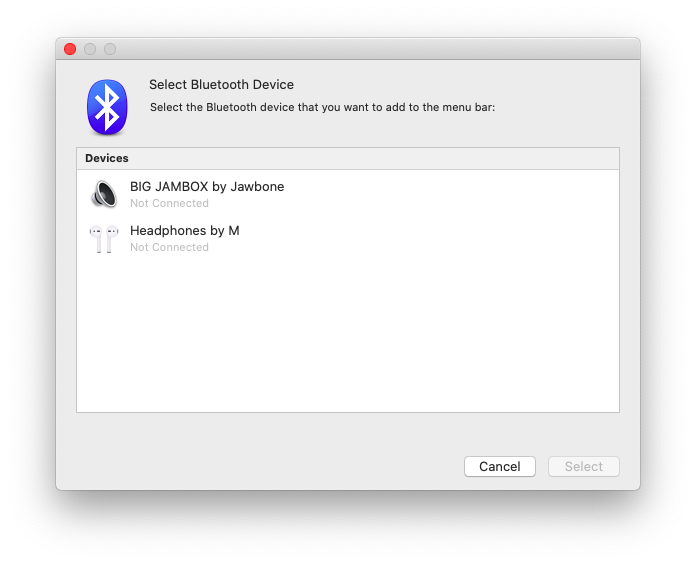 Sound quality
When it comes to the audio quality in the new AirPods 2 vs 1, not much is different. While Apple states that the latest H1 chip has brought audio and voice quality improvements (and it could be so), they are not so major that you'd be hearing them right away. AirPods 1 already had great sound quality, so AirPods 2 only marginally improves on that.
If you haven't heard how neither generations of AirPods sound, the general consensus is that they try to transmit clear and neutral audio, without too much bass. Conversations also sound natural and the voice rarely breaks.
Do you have some specific requirements for the sound on your Mac?
Boom 3D is by far the best Mac audio experience controller. With an intuitive, slider-based interface, this app lets you adjust your sound equalizer precisely the way you want it to be (you can also use a variety of presets). You can also enable a proprietary 3D Surround Sound feature to experience your AirPods in a whole new way as well as increase the Mac volume above its factory settings limit. And no extra audio player needed — just drop the songs into Boom 3D and enjoy.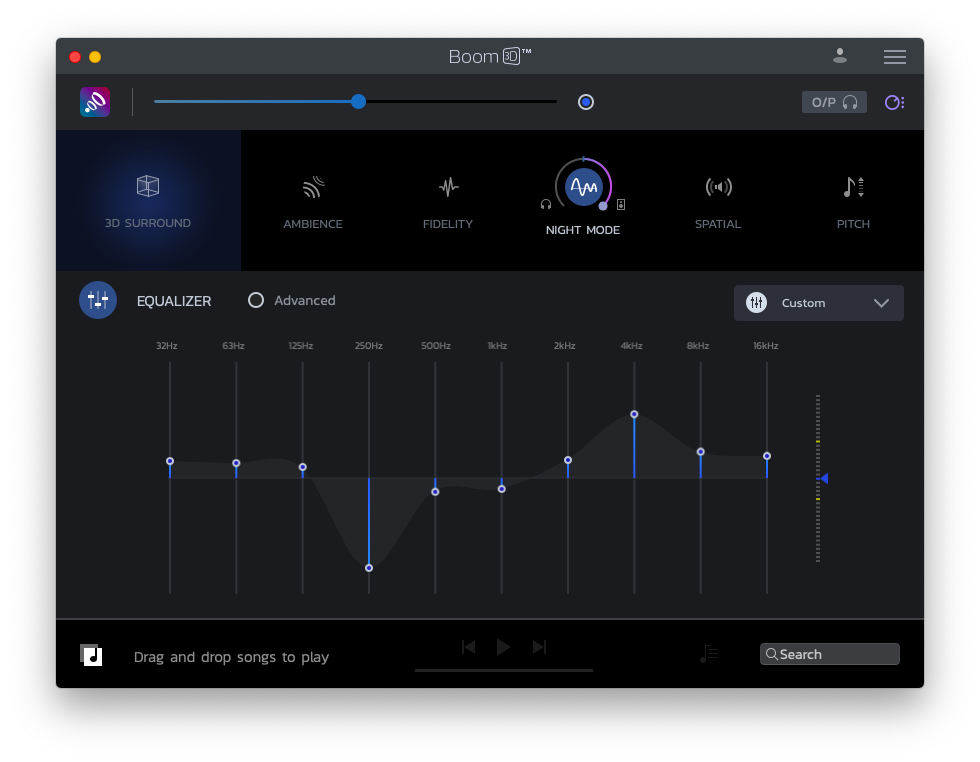 Price
If you ask anyone whether new AirPods vs old are better, the answer is obviously yes. They are faster, have more battery life, feature Siri support, can be wirelessly charged, and more. The only roadblock is, of course, the AirPods 2 and AirPods 1 price.
Brand new AirPods 1 vs 2 cost the same $159. Does Apple still sell AirPods 1? No, all Apple stores only sell the 2nd generation AirPods now. So if you don't have AirPods at all, getting AirPods 2 is a no-brainer, unless you see a good deal for used AirPods 1 somewhere.
At the same time, is upgrading AirPods vs AirPods 2 worth $159? We don't think so. In this case, you should continue using your AirPods 1 and wait for AirPods 3 to come out. Since it has been over a year and a half since the last model was released, a new version should be in the works.
Whichever AirPods you get, don't forget that you can enhance your experience even further by monitoring your battery levels with Batteries, connecting with a single click via ToothFairy, and playing the music just the way you like with Boom 3D.
Best of all Batteries, ToothFairy, and Boom 3D are available to you absolutely free during a seven-day trial of Setapp, a platform with more than 190 top-notch Mac apps to help you organize and control your digital life. Try them all at no cost and see how you can become much more efficient today!