How to transfer contacts from iPhone to iPhone
When you get a new iPhone, it's important to make sure the data from your old iPhone transfers properly. Even if you're looking to start fresh with an entirely new account, there are likely a few contacts you'd like to port over. Friends, family, and other close acquaintances should be at the top of your list.
For those booting a new phone from an iCloud backup, contacts should migrate without a problem. But that's not always the case. Sometimes, contact transfer fails or you might need to use alternative ways to migrate data.
We'll show you how to transfer contacts from iPhone to iPhone, export contacts from iPhone and transfer contacts to new iPhone, and the apps that can help you tidy up your digital life with ease.
Transfer contacts to new iPhone without iCloud
The best Mac app to transfer contacts from iPhone to iPhone is AnyTrans.
AnyTrans allows you complete customization and control of iPhone backups, including which data to backup. It's also perfect for data migration between iPhones, or to a Mac. You can send images, contacts, messages, notes, calendar appointments and more.
First, you need to turn off iCloud Contacts on your iPhone. Here's how:
Open the Settings app on your iPhone
Tap your Apple ID name banner at the top of the screen
Select "iCloud"
Toggle "Contacts" off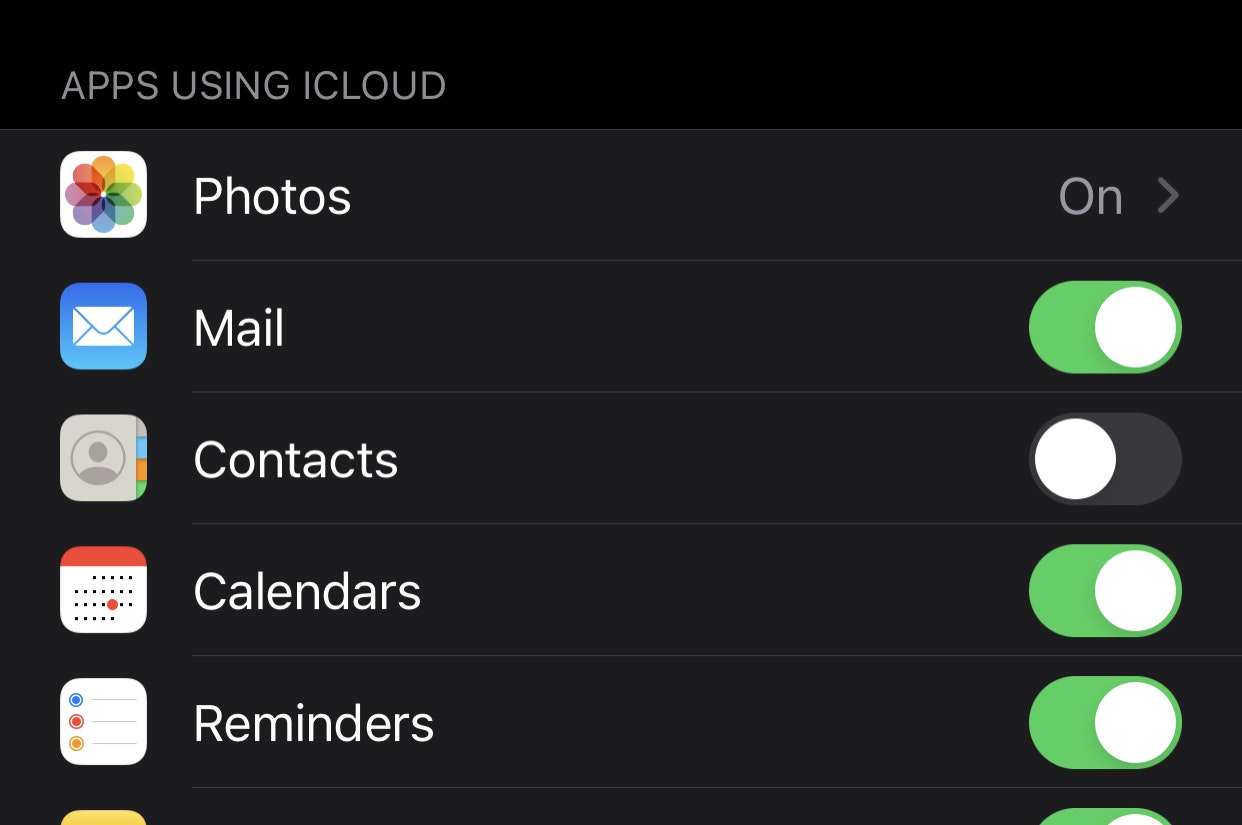 Now that you've disabled iCloud Contacts, here's how to transfer contacts from one iPhone to another using AnyTrans:
Open AnyTrans on your Mac
Plug in the iPhone you want to transfer contacts from
Select the "More" icon at the right of the window
Select "Contacts" on the left side of the window
Select all the contacts you'd like to transfer
Plug in your second iPhone
Select "To Device" from the top of the AnyTrans app window
Follow the on-screen prompts to transfer your contacts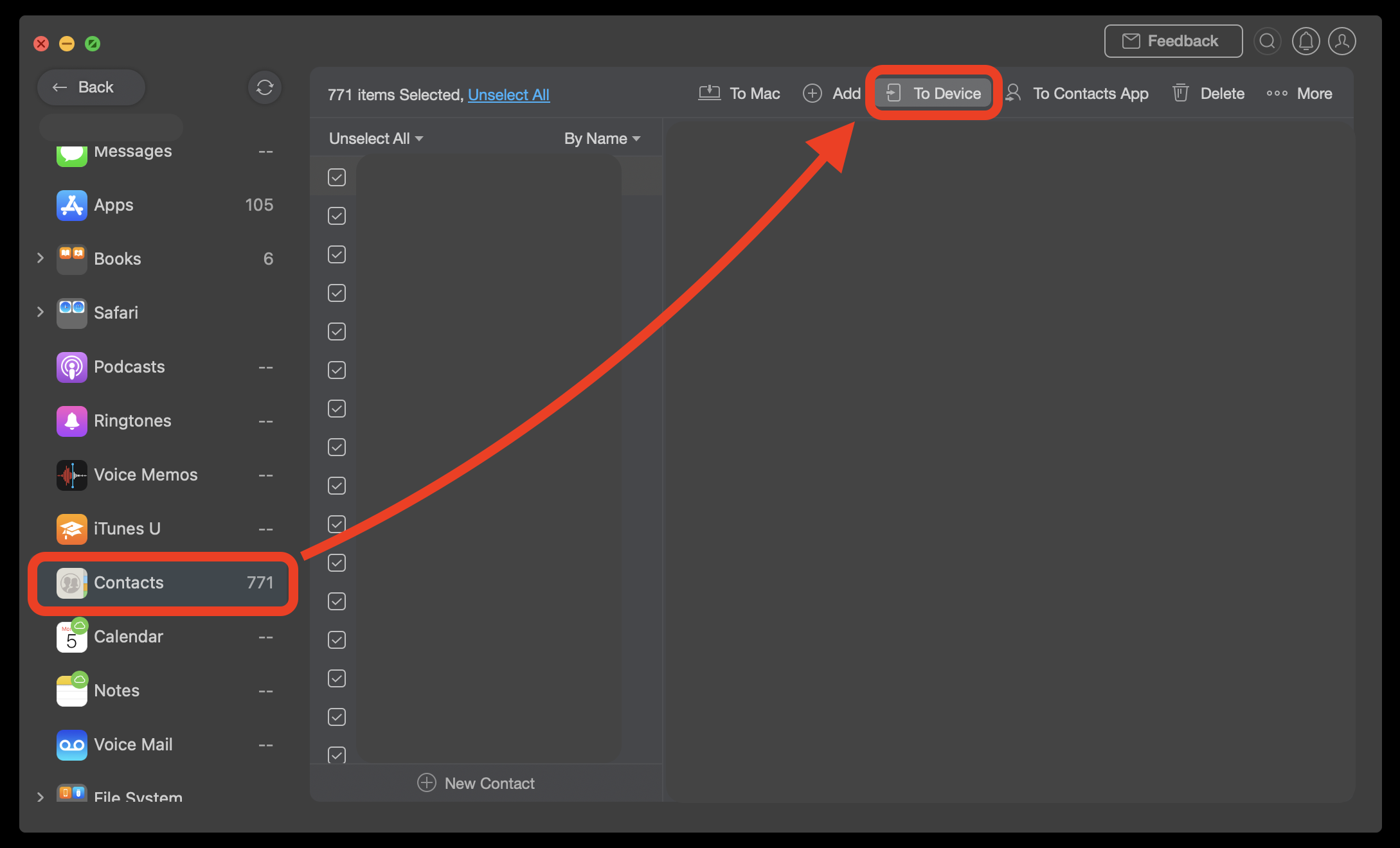 That's how to transfer contacts between iPhones using AnyTrans. Simple!
Transfer contacts to a new iPhone using iCloud sync
Before we told you how to get contacts from iPhone to iPhone with AnyTrans, we suggested turning iCloud Contacts off. But what is iCloud Contacts, anyway?
iCloud is Apple's cloud platform for syncing data between devices, including contacts. It's why Notes you keep on Mac show up on your iPad or iPhone, and how the Photos app syncs between all of your devices. Alongside Apple services, many iOS and macOS apps choose to use iCloud to sync their various apps to all platforms in Apple's ecosystem as well.
Transferring contacts to a new iPhone is as simple as backing your existing iPhone up and turning your new one on. Here's how to back your iPhone up:
Open the Settings app
Select your Apple ID name banner at the top of the screen
Select "iCloud"
Choose "iCloud Backup"
Select "Back Up Now"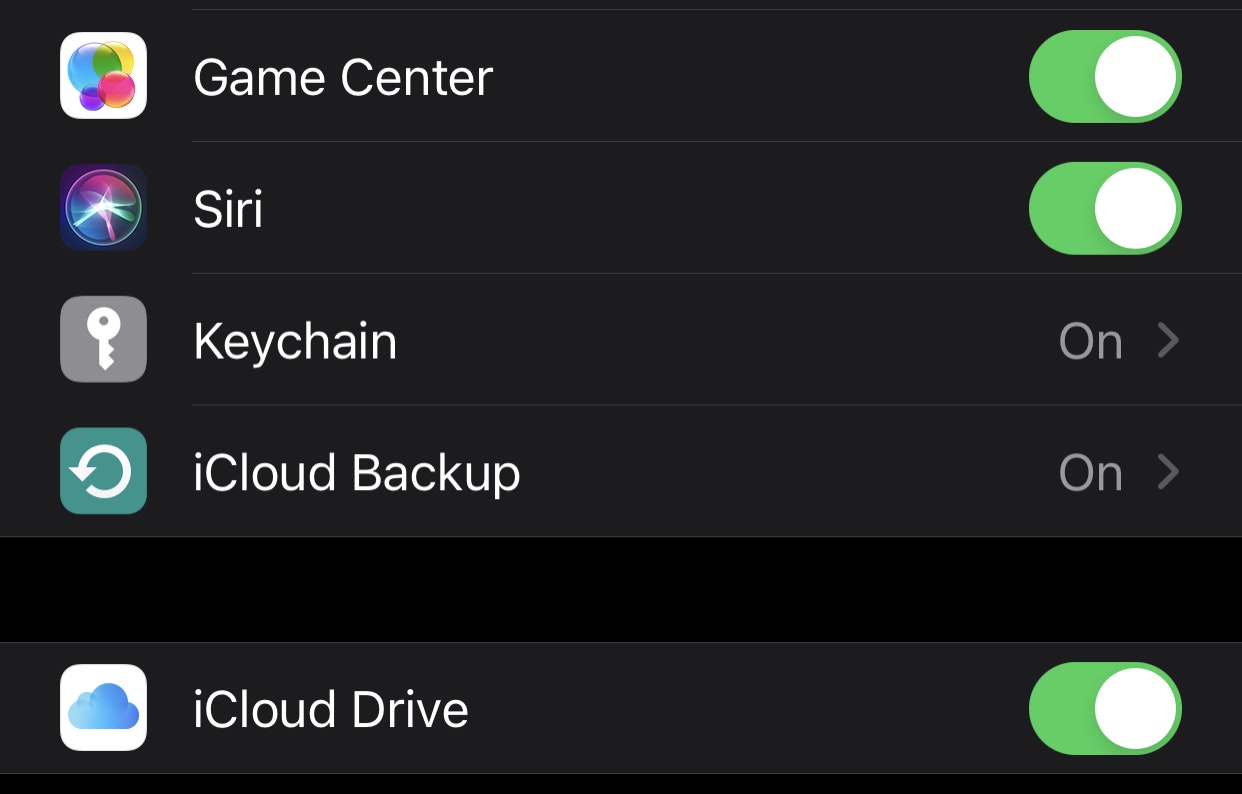 Once your phone is backed up, give it a few minutes to completely sync to iCloud. Then, turn on your new iPhone and set it next to your old iPhone to allow Apple's Quick Start protocol to begin syncing. The process of syncing your two devices happens automatically, and Apple uses your most recent backup to sync all of your data, including contacts.
Transfer iPhone contacts using an iCloud backup
Keeping current backups of your iPhone is important, especially so you don't lose track of contacts. As you text, call, email, and message people, they will be saved to your contacts list.
If you have an iCloud backup of your iPhone, booting to a new device from that backup is easy. Here's how to transfer contacts from iPhone backups to a new iPhone using iCloud:
Turn on your new iPhone
Follow the on-screen prompts until you reach a screen asking you to choose a WiFi network
Select a WiFi network to join (preferably your home WiFi network)
Choose "Restore from iCloud Backup"
Sign in to iCloud using your Apple ID
Choose the most recent backup of your old iPhone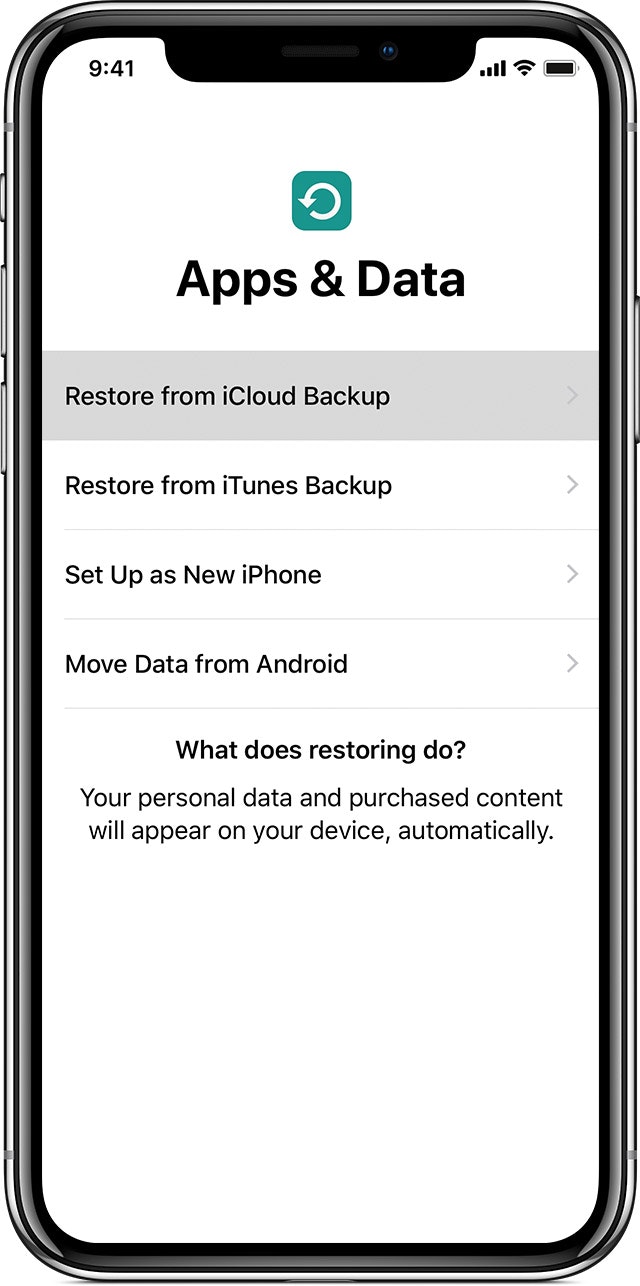 That's all you need to do. Your iPhone will boot from the backup you chose.
Before you back up an iPhone, it's wise to get rid of content you no longer need. We won't advise that you poke through your contacts list to decipher who to cull – but you should use Gemini for iPhone to eliminate unwanted photos from your device.
Gemini pokes through your iPhone's Photos app to find duplicates, blurry images, and other photos you may want to get rid of. Chances are you don't really need all of those screenshots!
Here's how to use Gemini for iOS to thin out how many photos are on your phone, and taking up iCloud space:
Open Gemini on your iPhone
Select the category you want to delete photos from
Swipe up to save photos, or down to delete them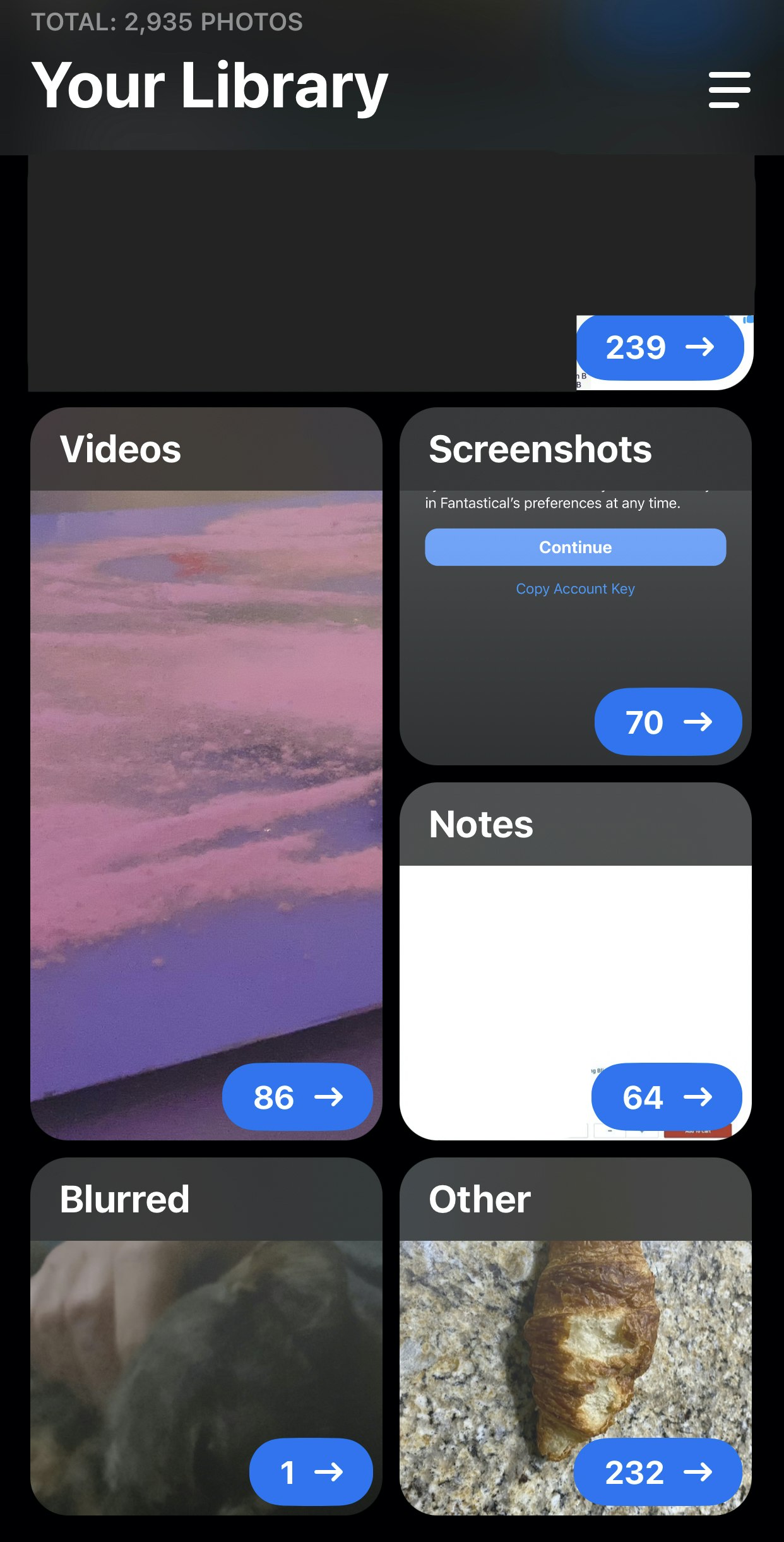 It's that simple! You can also download Gemini for Mac and discover duplicate files, folders, photos, and other items that are occupying valuable storage space on your Mac.
Share contacts using Finder
If you can't rely on iCloud sync for some reason — maybe you don't have enough cloud storage or you experience issues with your internet — there's a way to sync contacts through Finder:
Connect your old iPhone to Mac using a cable
Open Finder and find your iPhone under Locations
If prompted, confirm that you Trust the connection
Click your iPhone in the sidebar and go to the Info section
Select the option to sync contacts and click Apply.
With your contacts synced to Mac, you can now connect your new phone and go through the same flow to move those contacts to the new phone.
Share iPhone contacts via Mail or Messages
There's also an option to send a contact to another device using Mail or Message. And we say contact singular because this method only lets you share one contact at a time. It's not the best way to go if you need to sync all your contacts but it can work as a one-time solution.
Here's how to share a single contact from iPhone to iPhone via Mail or Messages:
Open Contacts on your old iPhone
Locate and choose the contact you want to share
Scroll down and tap 'Share contact'
Choose Mail or Messages and send your contact
Open an incoming email or message on your new iPhone and retrieve the contact.
Share multiple contacts from iPhone to iPhone using AirDrop
Similar to the Mail and Messages method, you can send a specific contact to another device with AirDrop. It's a great solution for transferring a few contacts, but we wouldn't suggest it if you need to run a bulk transfer.
Here's how it's done:
Open the Contacts app on your iPhone
Select the contact you'd like to transfer to a new iPhone
Scroll down to the bottom of the contact and select "Share Contact"
In the share sheet that pops up, choose the AirDrop transfer icon for the device you want to share to
If you don't see the new iPhone available on the top row, select the AirDrop icon and choose it from the list of available apps. Should you not see it in the list of available AirDrop devices, you may have to enable AirDrop on your new iPhone. Here's how:
Open the Settings app on your iPhone
Select "General"
Choose "AirDrop"
Select "Everyone"
Try to send the contact from your old iPhone via AirDrop again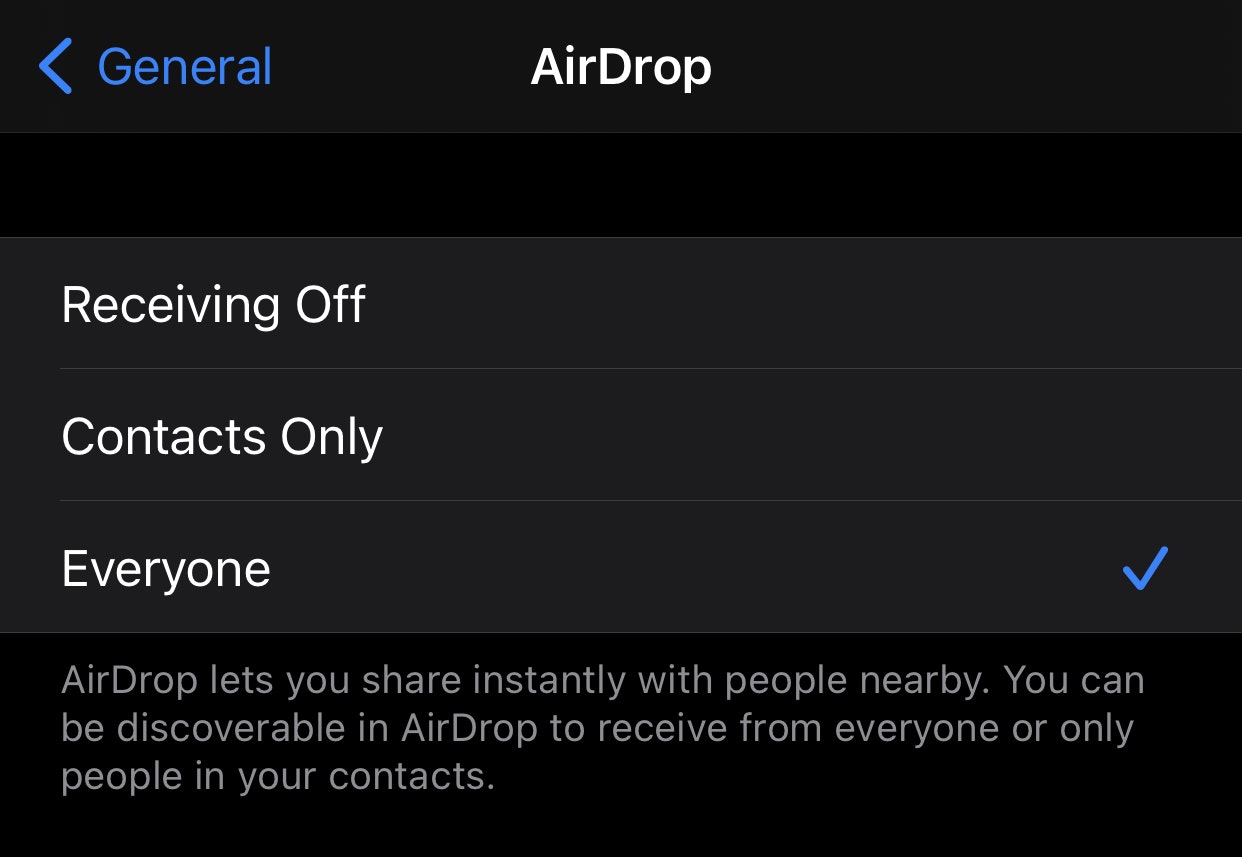 Enabling AirDrop on your new phone should make it discoverable on your old iPhone.
Using SIM-Card
Apple is increasingly moving iPhones toward a SIM-free world with its new eSIM capabilities in newer iPhones, but you can still use a SIM to transfer contacts between iPhones. In fact, some services will only save contacts to a SIM card, so it's possible some of your oldest contacts are actually stuck on your SIM card!
A word of caution before proceeding: make sure your new iPhone can accept the SIM card from your older iPhone. Newer iOS devices use a nano-SIM card. If your iPhone is quite old, it's possible you have a SIM card that won't fit a new iPhone. You can visit a carrier store to receive a new SIM card, or have them trim your old one to fit your new device.
Here's how to transfer contacts from a SIM card to your iPhone:
Remove the SIM card from your old iPhone
Open the SIM card tray on your new iPhone
Place the SIM card in the tray of your new iPhone
Open the Settings app on your new iPhone
Select "Contacts"
Choose "Import SIM contacts"
Select an account to import your SIM contacts to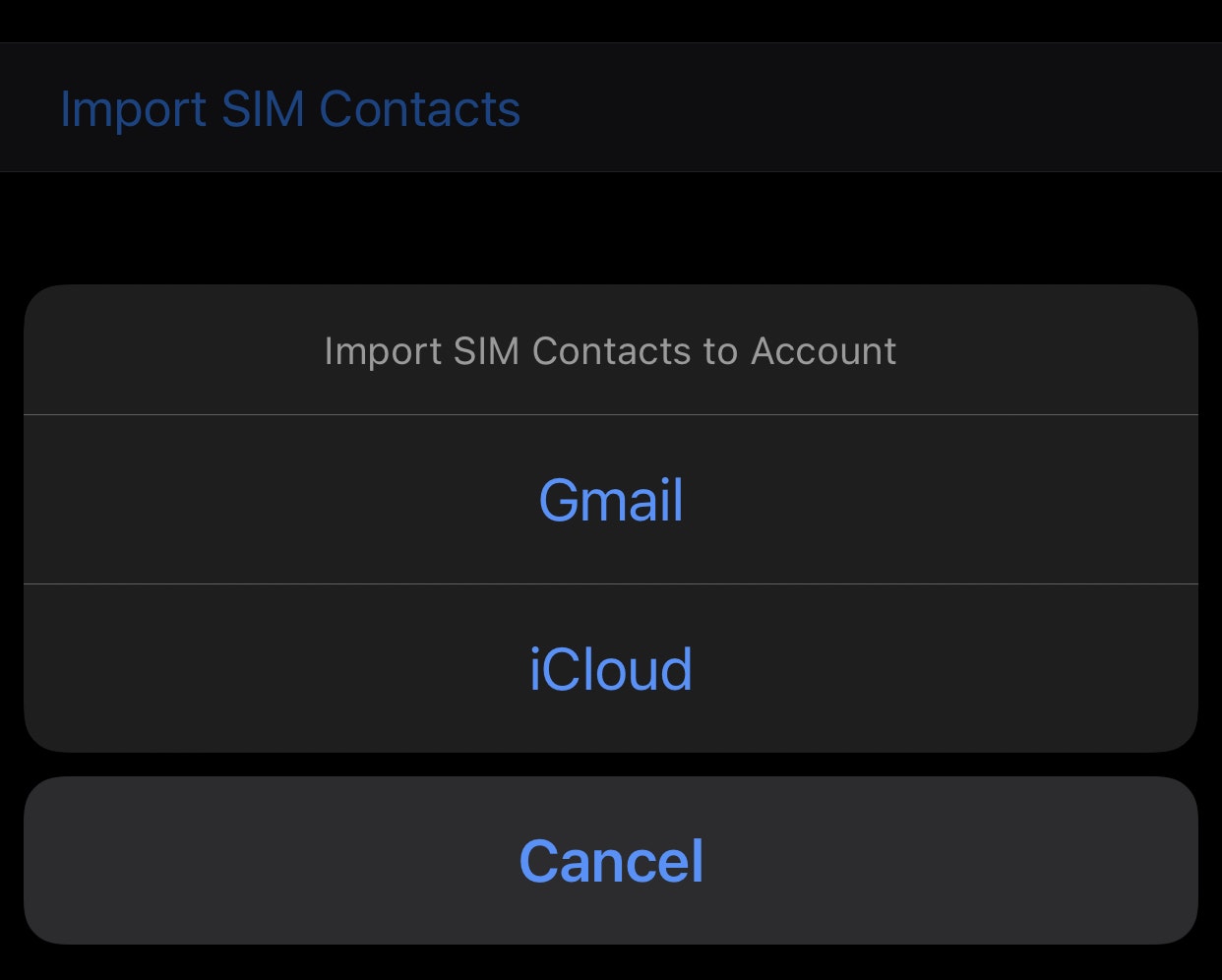 Conclusion
You really don't want to lose contacts, especially those that are syncing to your iPhone in the background. As information changes, it may reflect in your contacts list without you knowing. If you have an older email or phone number buried in a note somewhere, it may not work. It's always smarter to keep your contacts list up to date, and backed up.
Apps like AnyTrans make backups and information transfer between iPhones a snap. It allows you full control of your backups and transfers, and is a great idea for trimming contacts from your list that you know you'll never need again.
AnyTrans and Gemini are available during a free trial of Setapp, along with some other great apps. When the trial period ends, continued access to the Setapp suite is $9.99 per month.
Lastly, if you don't need to back up and sync your contact base, you always have the option of sharing contacts via AirDrop, Mail, or Messages.