How to transfer all photos from iPhone to iPhone
Apple typically releases a new iPhone model every year and, sooner or later, you'll either want to or need to change your old phone after it starts to slow down. But what happens to the approximately 2,400 pictures an average Apple smartphone user has on their device?
Since the new generation uses their iPhones for taking photos more often than for making calls, it's reasonable to ask the question of how to transfer pictures from iPhone to iPhone to keep that precious image gallery intact when you're switching devices. Below are the most effective methods for getting all or some images from one iOS device to another in minutes.
How to transfer photos from iPhone to iPhone with one click
If you're faced with a daunting task of moving all your virtual life — photos, files, music, folders, and much more from one iPhone to another, you'll definitely appreciate some help in the process, or better yet, let a reliable software do it all for you.
AnyTrans is one of the best file managing and transferring tools out there to consolidate the contents of your device. No matter the type of content or where it's stored, AnyTrans can reach into every corner of your iPhone, iPad, Mac, and even Android drives to find and relocate the files you need. AnyTrans brings iOS devices into sync and ensures seamless data migration when it's time to upgrade to a new device. Copy any type of content from your iPhone to Mac and vice versa and let AnyTrans schedule automatic backups, so you never lose any data!
Here's how to transfer photos from iPhone to iPhone without iCloud in seconds:
Download and launch AnyTrans
Go to the Phone Switcher Mode and choose Phone to iPhone
Select the types of data you want to transfer and click Next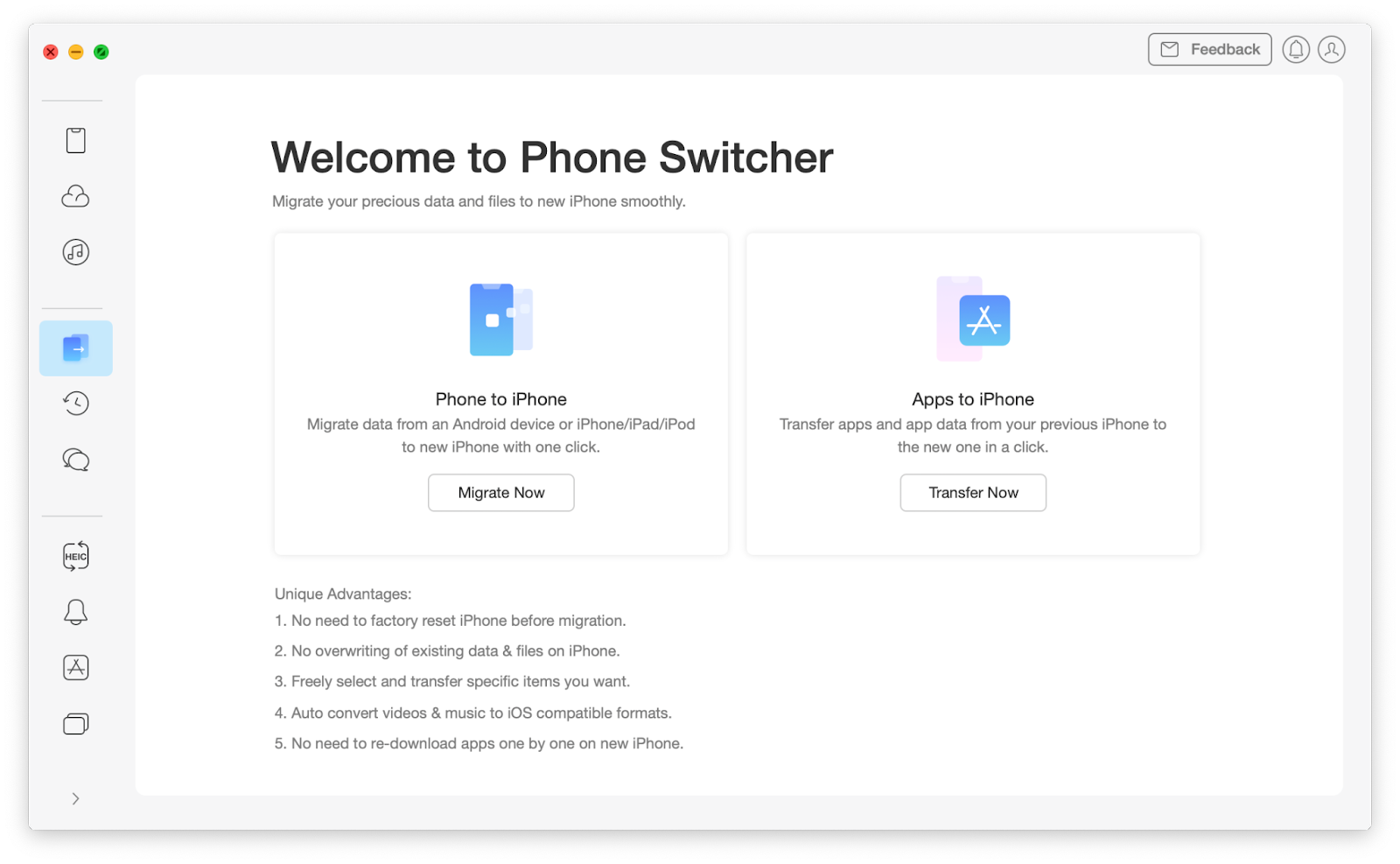 AnyTrans also has a Media Downloader that lets you enjoy direct audio and video downloads from more than 900 sites and access all your favorite content in a click, or save it for offline watching.
How to transfer photos from one iPhone to another using iCloud
Apple's iCloud lets you access any of your data stored on any of your devices that are using the same Apple ID. The only caveats to this service are that it requires an internet connection and only gives you 5 GB of space for free.
Before you can transfer photos from iPhone to iPhone, you need to set up an iCloud backup on your old device. To do this, go to Settings and tap your name at the top to open your Apple ID profile. Tap iCloud, scroll down to iCloud Backup and tap Back Up Now. Wait for the backup to finish, turn your old iPhone off, remove SIM card, and follow these steps to transfer your photos to your new device:
Insert SIM card into your new iPhone and turn it on
Press the lock button and follow on-screen instructions
Tap Restore from iCloud Backup option as part of the setup process
Make sure the device is connected to WiFi
Sign in with your Apple ID and choose the most recent backup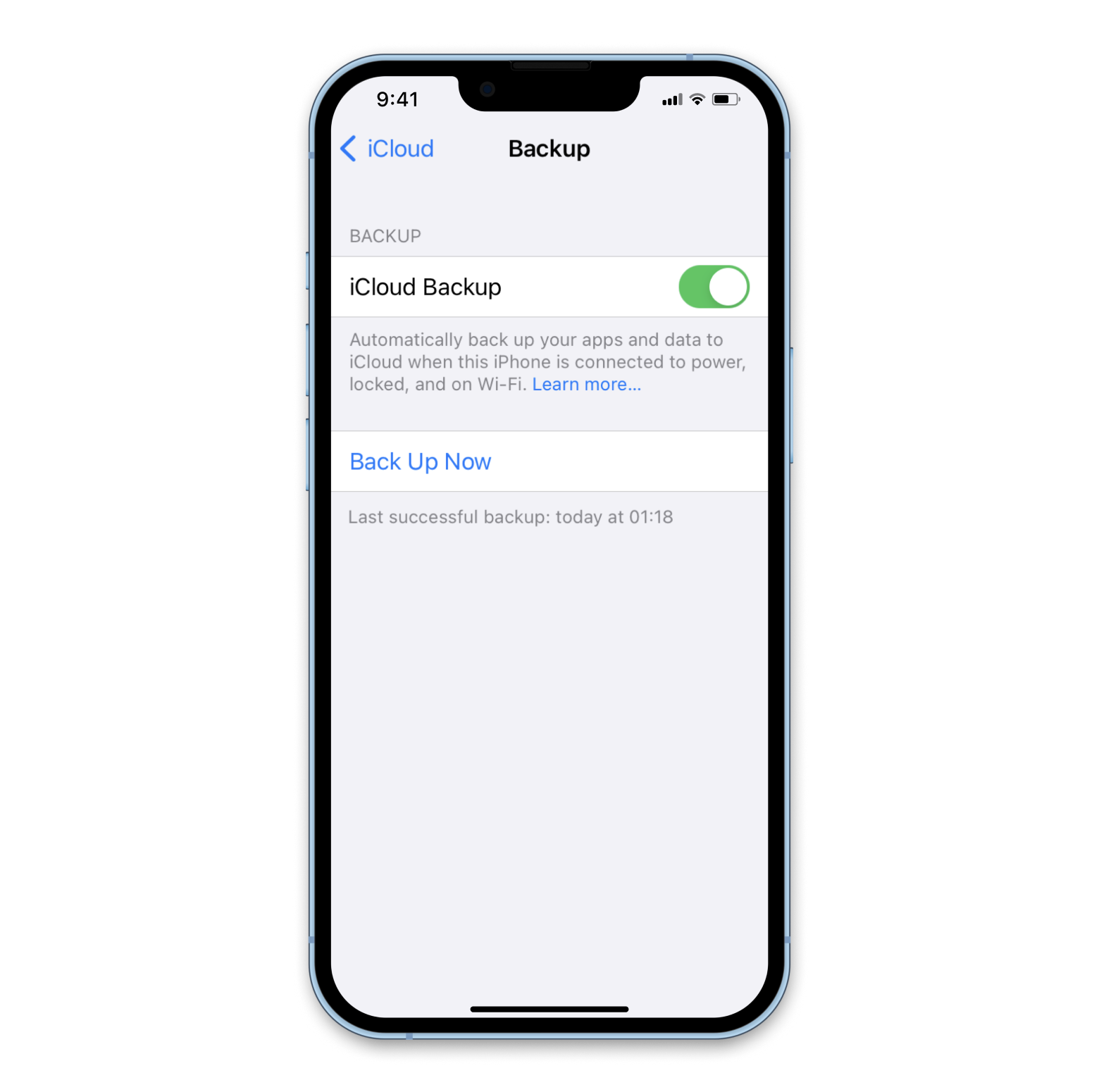 This process may take a few minutes, but in the end your new iPhone will have everything that was backed up from your old device.
If 5 GB of free storage space provided by iCloud doesn't seem to be enough for your file library, but you still want to save space on your device by uploading to a cloud service, try Dropshare.
Dropshare is a cloud hosting service that allows you to upload files and folders for storage. Use the app's drag-and-drop functionality to instantly move content into Dropshare's own cloud, or easily access third-party storages like Amazon S3. Transfer and share files or images with friends or colleagues in a fast and secure way by providing password-protected or automatically expiring download links. Dropshare has all the tools to manage your files and content with comfort!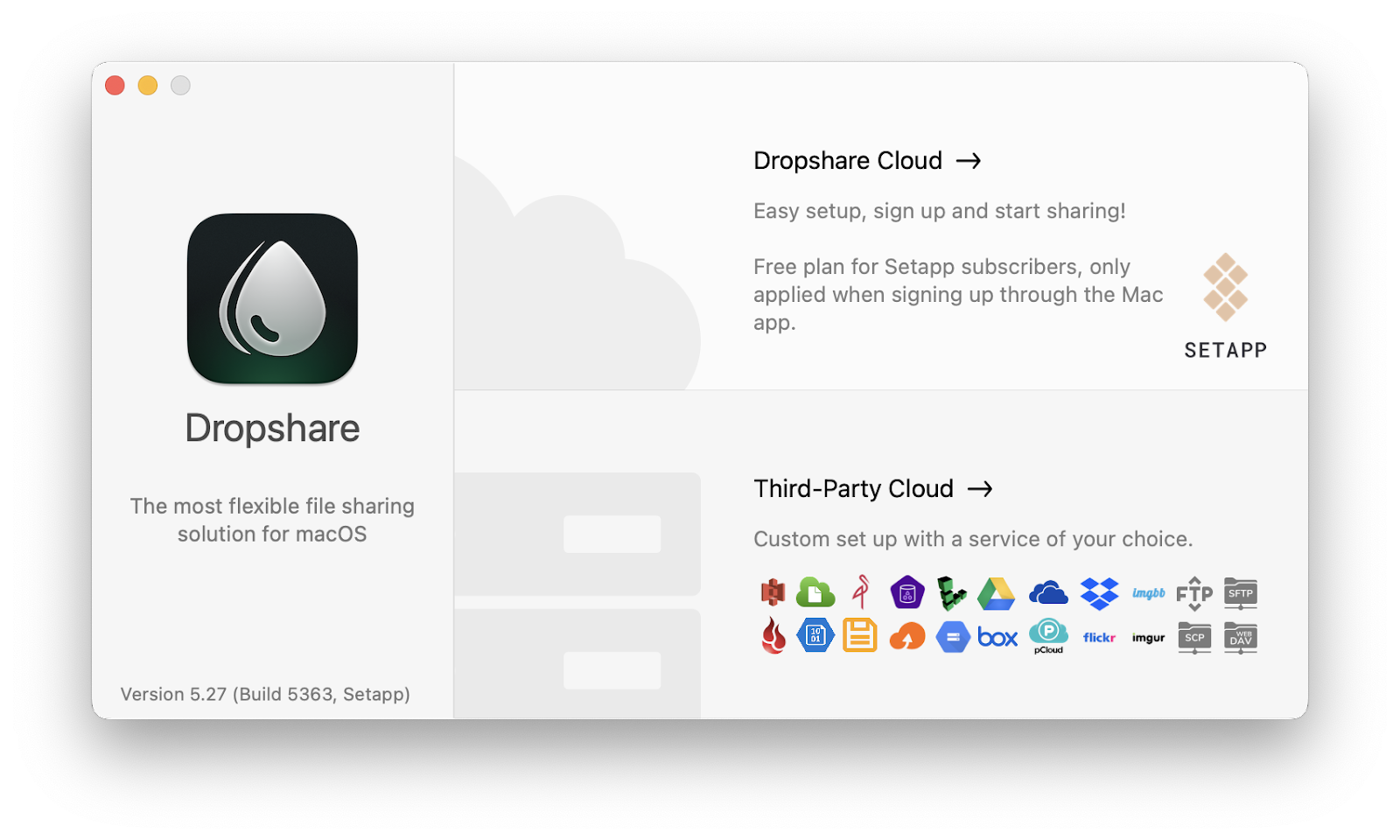 How to transfer photos using Finder
If you have a Mac handy, you can use it as a "middleman" to transfer photos from iPhone to iPhone. All you need to do is a simple backup restore by moving the photos from your old phone to your Mac and then uploading them onto your new phone through the Finder app.
Here's how to transfer photos from iPhone to new iPhone using a Mac:
Connect your old iPhone to your Mac using a cable
Go to Finder and select your device from the Locations menu
Choose to Trust your new device on both Mac and iPhone, if needed
Choose to "Backup all of the data on your iPhone to this Mac" and click "Backup now"
Connect your new iPhone to your Mac after the backup is complete
Open Finder and choose Restore backup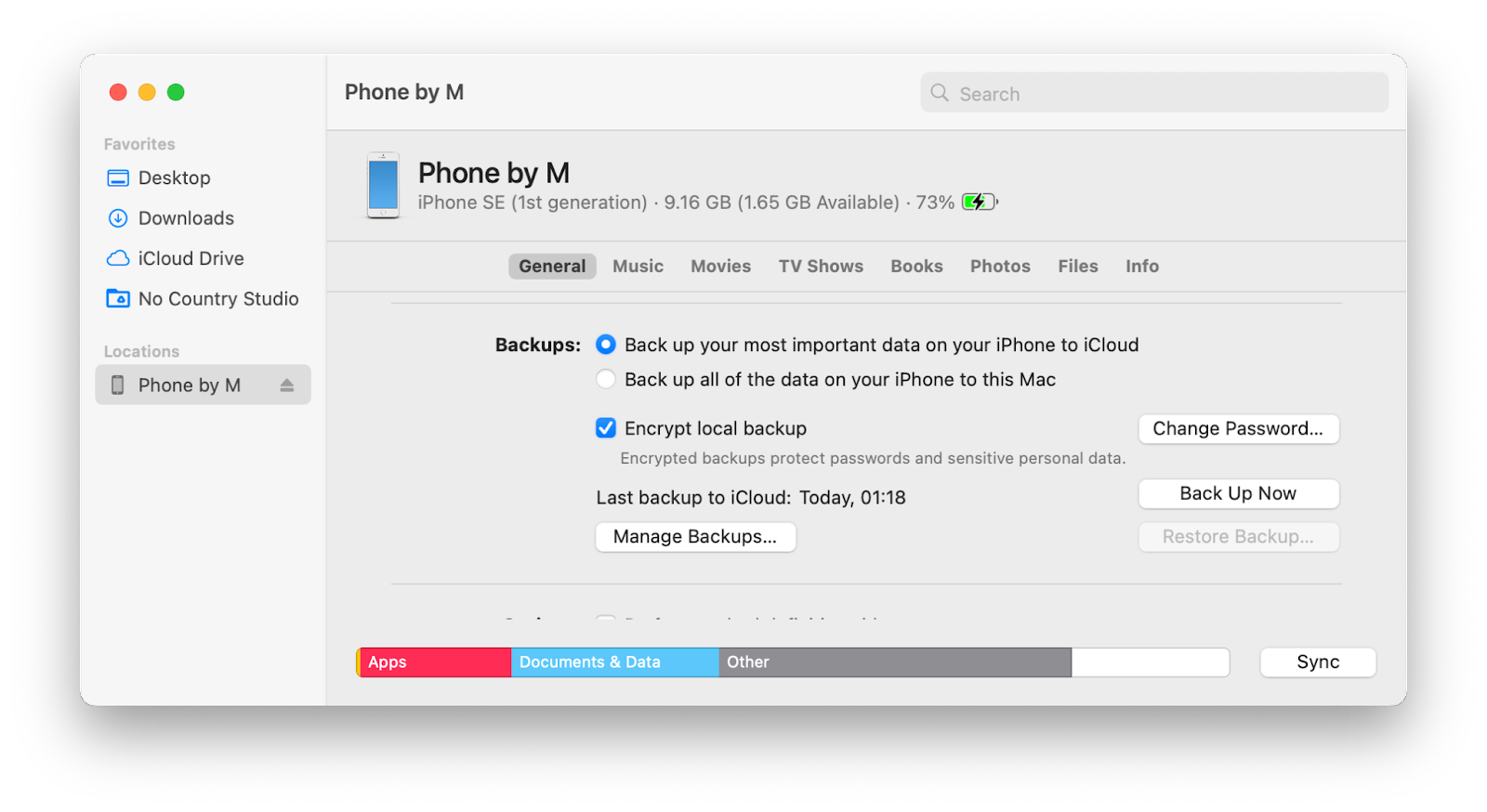 How to be transferring photos via AirDrop
While the previous methods work best when you're trying to find how to transfer all photos from iPhone to iPhone, using Apple's free AirDrop service is a good idea if you need to get a few select images over to another device.
Here's how to transfer photos from iPhone using AirDrop:
Go to the Photos app and select the images you want to transfer
Tap the Share icon
Select the name of the iPhone you want to share to from the list of available devices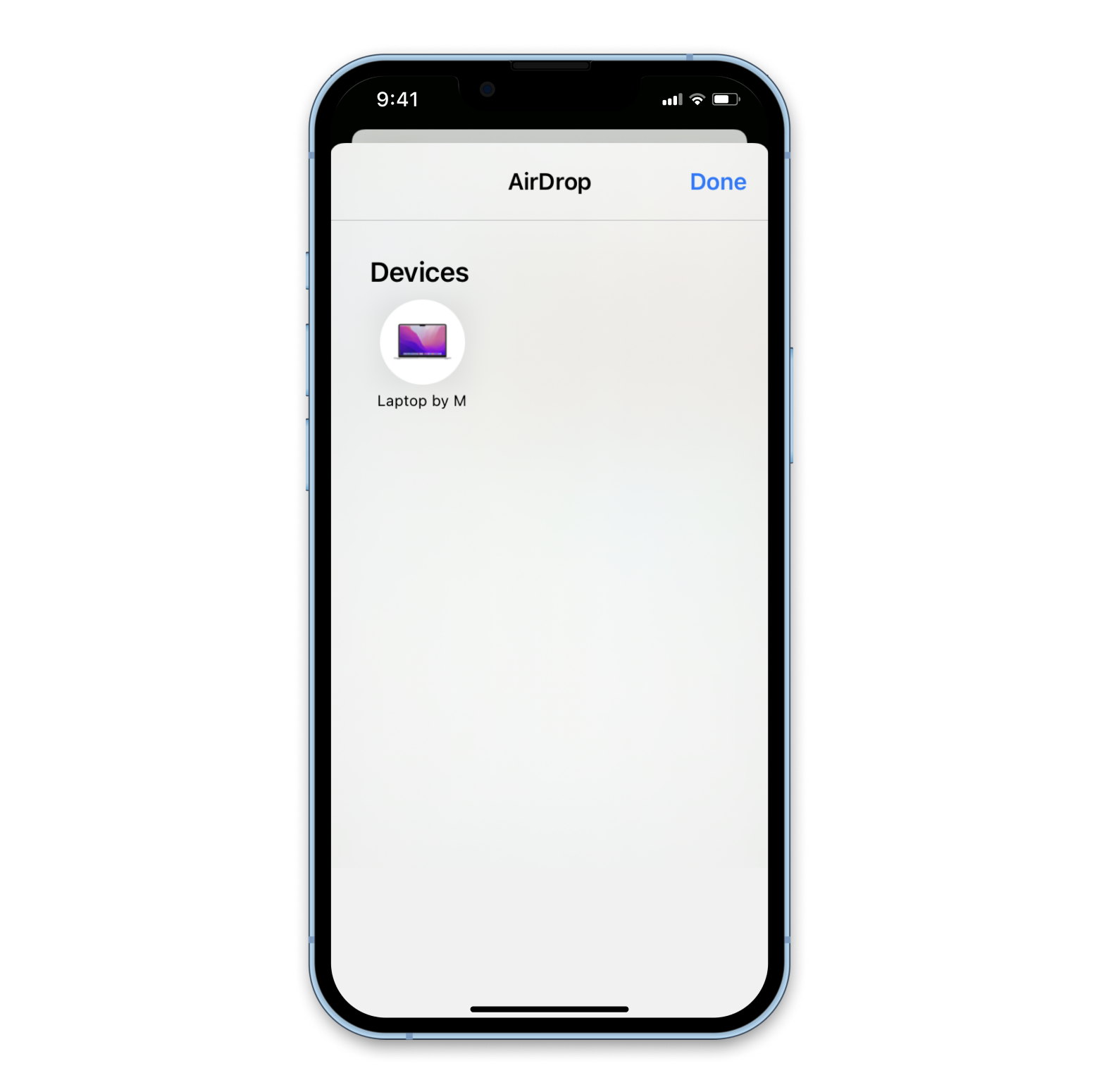 The accepting iPhone will receive a notification and you'll need to tap Accept to let the photos transfer. In case you don't see the name of the iPhone you want to transfer files to, you'll need to check and adjust the AirDrop settings on that device. Simply go to General in Settings, scroll to AirDrop and set the receiving option to Everyone.
How to be transferring photos using Mail
Transferring photos via email is a trivial but reliable method that works similar to sending a photo through any messaging platform to download it on another device. Using Mail will help you transfer photos from iPhone to iPhone, but keep in mind that this solution works best for sharing a few photos and definitely shouldn't be your first choice if you're looking to move your whole photo library from one device to another.
Here's how to transfer photos from iPhone to iPhone using Mail:
Open the Photos app on your iPhone
Select the photos you want to share and tap the upload icon
Choose the Mail app from the sharing options
Type the email address of the recipient and send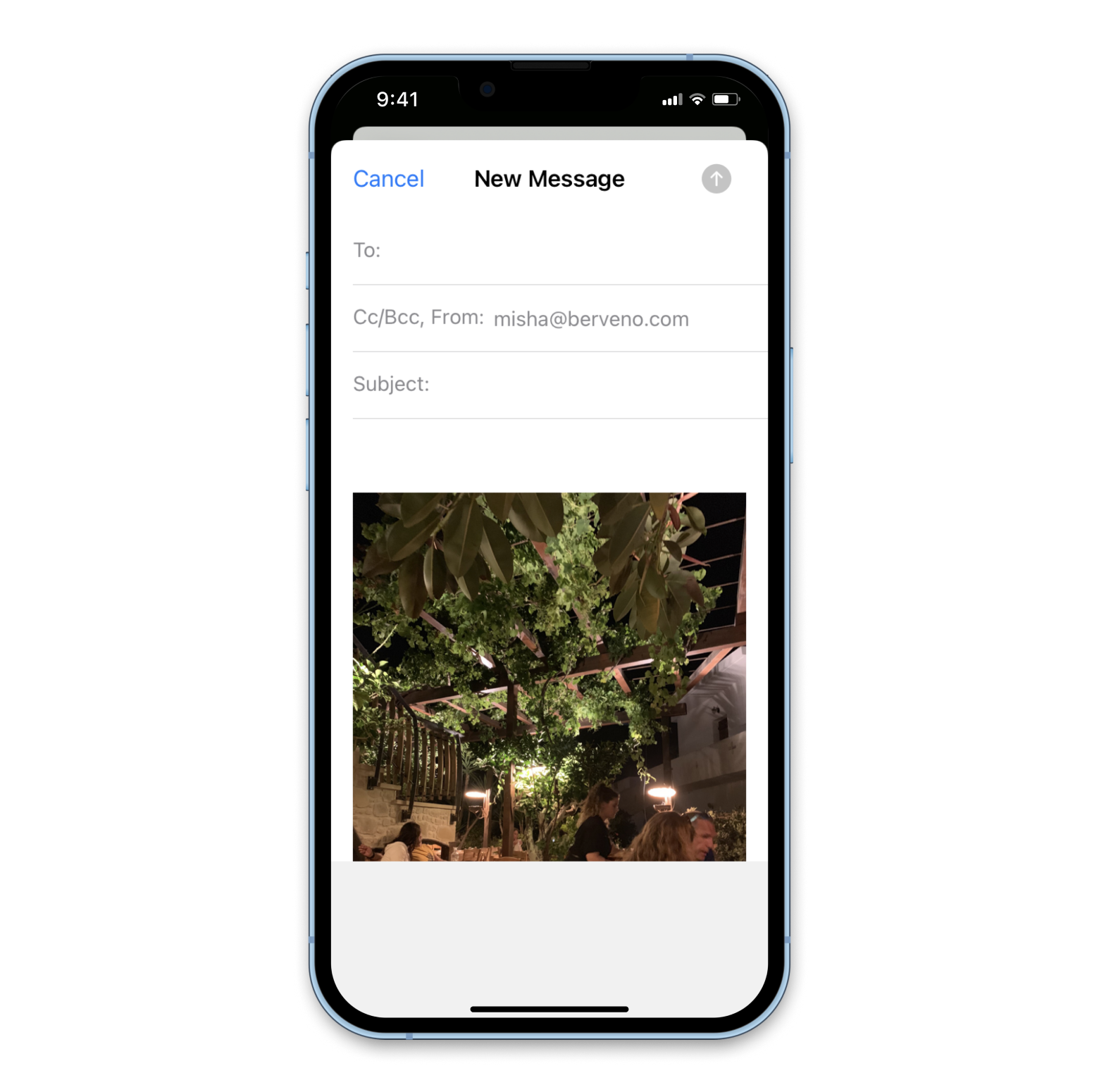 In case you're looking for ways to improve the security and organization of your email inbox, there's a tool you need to try and it's Canary Mail.
Canary Mail is an email app that sorts your inbox, while delivering complete security, along with a beautiful UI experience. The app's powerful feature set allows for seamless integration with multiple email providers, letting you manage all your files and tasks in one place. Focus on what's important with Canary Mail's activity stream feature, optimize your time by saving and re-using frequently sent emails, and keep your sensitive information protected by choosing automatic or manual encryption.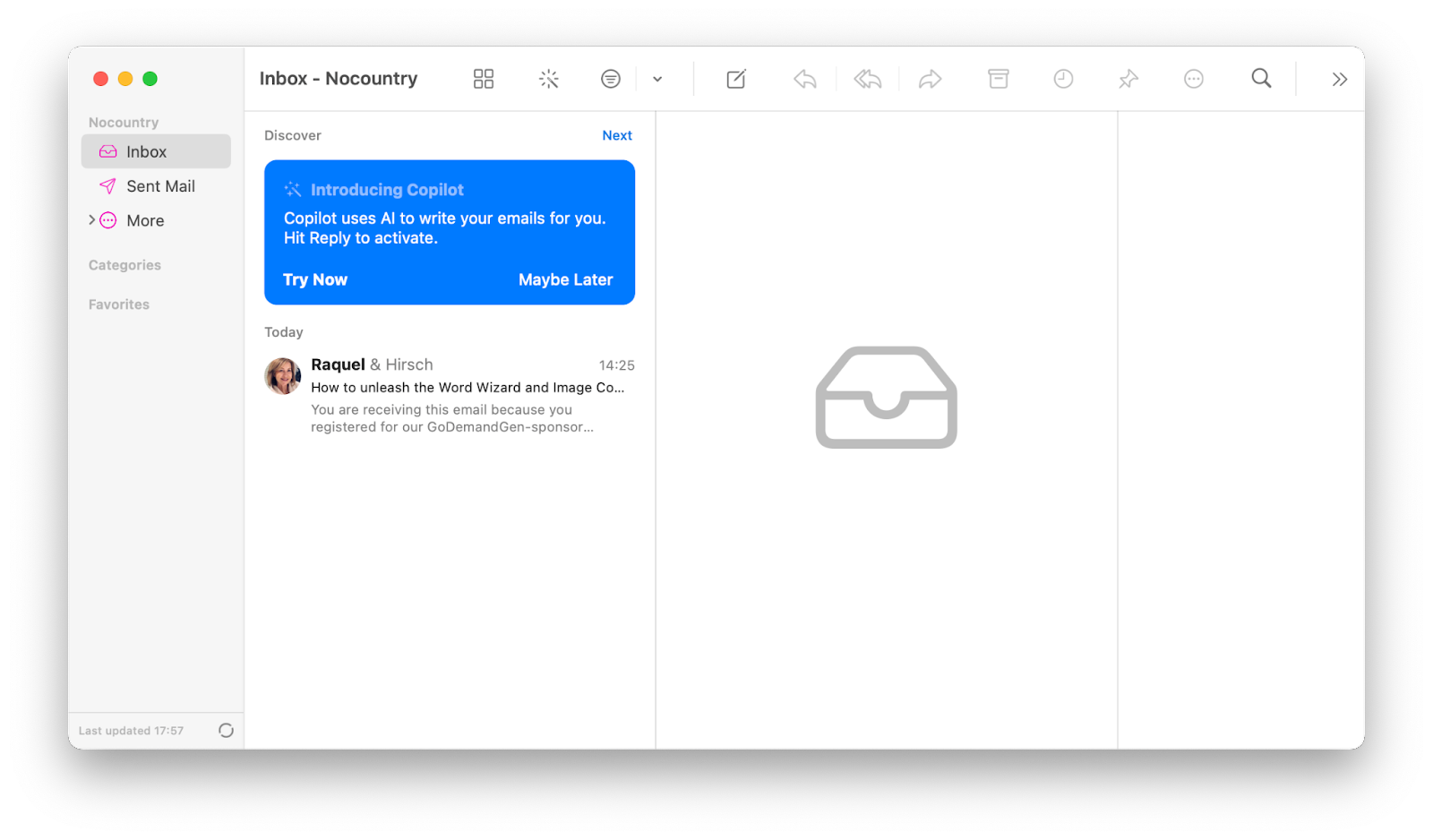 FAQs:
In addition to the above methods of how to transfer pictures from iPhone to iPhone, here are some answers to the most common questions about this case.
How do I transfer photos from iPhone to computer without iTunes?
If you don't have a Mac at hand, you can go through Windows PC's built-in File Explorer to transfer your albums, as well as use iCloud or another cloud storage like Google Drive.
How do I transfer photos from iPhone to iPad
Since iPads, like iPhones, are iOS operated devices, you can use all the same methods for transferring photos from iPhone to iPad as you would to transfer photos from iPhone to iPhone.
Can I transfer all photos from iPhone to iPhone without iCloud?
Yes, there are multiple solutions for how to transfer photos from iPhone to iPhone without iCloud, like using your Mac's Finder, sending them with Mail, or sharing through AirDrop.
Whether you need to send a few photos to a friend's iPhone or transfer your whole library to a new device, you're now an expert in various ways to do either. AnyTrans will be your best solution for any major file migration, while Dropshare will assist you if your device is running low on space. And once you decide to get a handle on all your email correspondence, Canary Mail will be by your side to help.
Good news! All three apps — AnyTrans, Dropshare, and Canary Mail are available to you right now at no cost along with more than 240 other outstanding macOS and iOS utilities. How? Through a seven-day trial of Setapp, a platform offering a library of expert-created tools for every kind of use case. Use Setapp's Search feature to find the best app to solve your problem and watch your productivity skyrocket!