All You Need to Know About How to unlock your iPhone
Many users purchase iPhones from a specific carrier, or buy a phone directly from Apple that's locked to a carrier. It may seem like a safe option – until you want to use the phone with a different company.
Most carriers don't allow you to bring an iPhone locked to a different company for use with their service. Some will offer to make the arrangements with your existing carrier to have the phone unlocked, but it can take a long time, and chances are you still have to get involved.
We'll tell you how to unlock your phone, how to find duplicate files on Mac, and why you should use a duplicate file remover before unlocking your phone and transferring service.
What is an iPhone Unlocking?
Unlocking an iPhone is the process of having your existing carrier unlock your iPhone before using it with a different carrier. Each company has its own requirements for unlocking, which we'll discuss later.
If you've purchased your phone through a carrier, know you will have to pay it off in full before transferring service. Ending your contract with a carrier is effectively the end of your business with them, and you'll likely be unable to continue to make phone payments without a cellular contract.
Why might I need to unlock my iPhone?
There are several reasons for wanting to unlock a phone, but the most popular is to switch your cellular plan.
If a rival carrier has a plan that's far better than the one you have, your existing carrier may match it if you ask. Typically, they will simply ask that you choose form one of the plans they already provide.
Another reason people switch carriers is coverage. If service in your area is better with a different network, it may be advantageous for you to switch your cellular plan.
Is it legal?
So long as you adhere to the carrier's standards for unlocking, it's completely legal. If you unlocked your phone without your carrier's approval, it may be considered breach of contract, so it's always best to work with your existing service provider to unlock your phone.
How to check if my iPhone Is Locked or not?
Checking to see if your iPhone is locked is simple. Follow these instructions on iOS 14 or later:
Open "Settings" on your iPhone
Select "General"
Select "About"
Scroll down until you see "carrier lock." If it says "no SIM restrictions" next to it, your iPhone is unlocked! This applies to iPhones carriers have unlocked as well as phones purchased from Apple that were never locked to a carrier.
If you are on iOS 13 or earlier, or aren't sure if your iPhone is locked, call your carrier. Only they can unlock an iPhone.
What you need to unlock your iPhone
The most critical aspect of unlocking an iPhone is your relationship with your current carrier. If you owe money on your phone, or haven't paid your bill in full that month, your carrier will likely refuse to unlock your iPhone until you do.
You can remain a customer after you unlock an iPhone. If you want to pay your phone off and unlock it – but remain on your current plan – that's likely fine. Some carriers may demand that you pay an early termination fee and end your relationship with them if you're paying a phone off and unlocking it.
You should also have your digital house in order, so to speak. Some carriers tie a lot of your data to their in-house services, and unlocking it may inadvertently delete items from your phone. This is why you should use AnyTrans.
AnyTrans backs up absolutely everything from your iPhone onto your Mac. All you have to do is plug it into your computer before unlocking it, and back your entire iOS system up to your Mac. This helps ensure you never lose any pics, files, folders, messages, or any other precious info that may go missing after unlocking your device.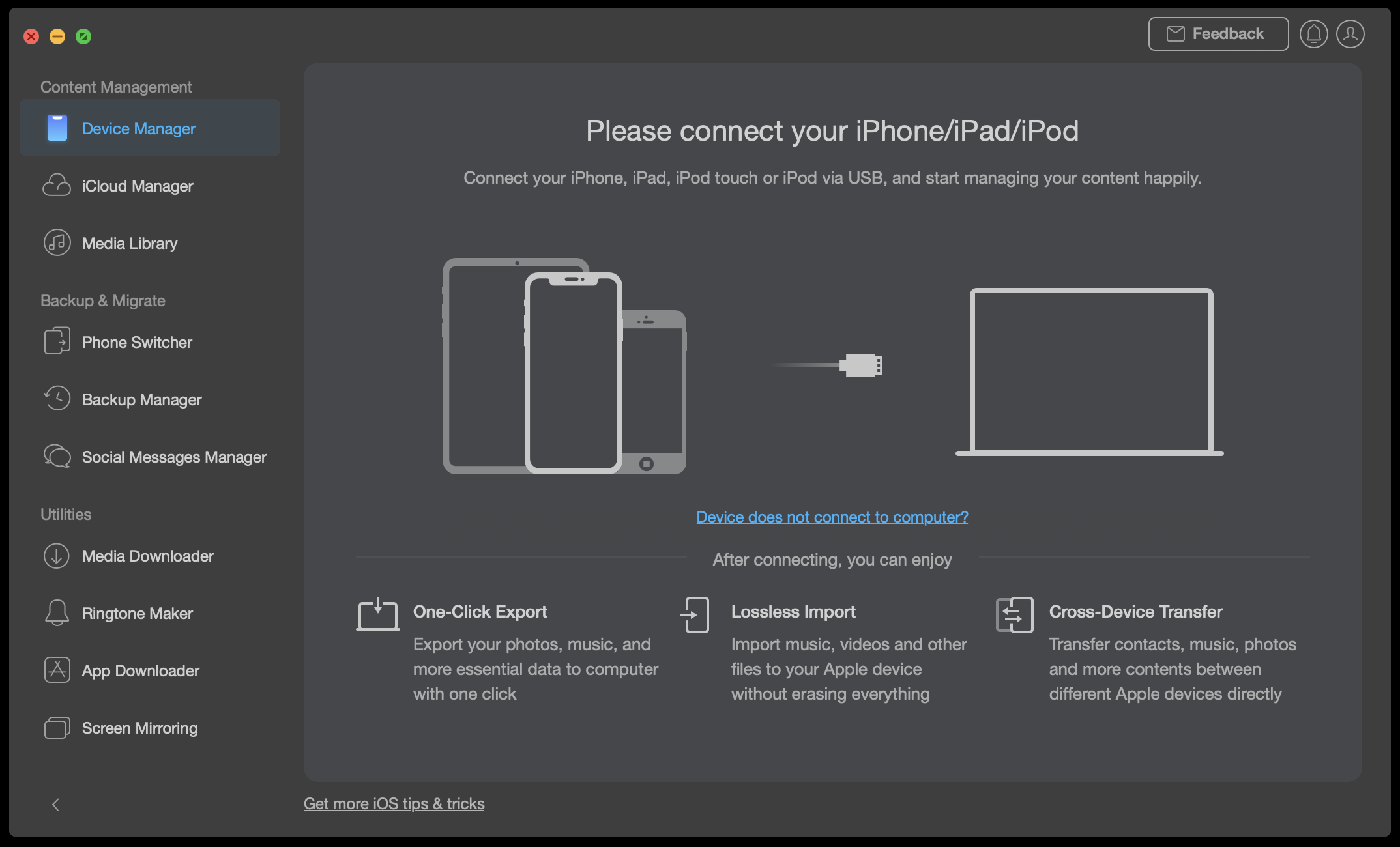 Once you've got your iPhone backed up to a Mac, a good duplicate file finder can help you find extra storage space. So why not get the best duplicate file finder Mac has available in Gemini?
For a dupe file finder Mac can do no better. Gemini can scan your entire Mac system to identify files or folders that may be identical. This can help you free up precious space on your Mac, and thin your iOS backup at the same time!
Gemini helps you scan specific folders, too. All you need to do is drag a folder directly into the Gemini app, and it scans for duplicates lighting fast. This is an excellent choice for anyone who needs a duplicate file finder OS X or Mac lacks for 'picture' folders or similar huge repositories of files.
Knowing how to find duplicate files Mac hides from you, but you may be wondering how to delete duplicate files on Mac, too. Again, Gemini makes this really easy. Once the app finds duplicates, Gemini offers to let you review the items, or delete everything it's found without checking. Gemini is easily the best duplicate finder Mac has available, and makes quick work of managing storage space as well.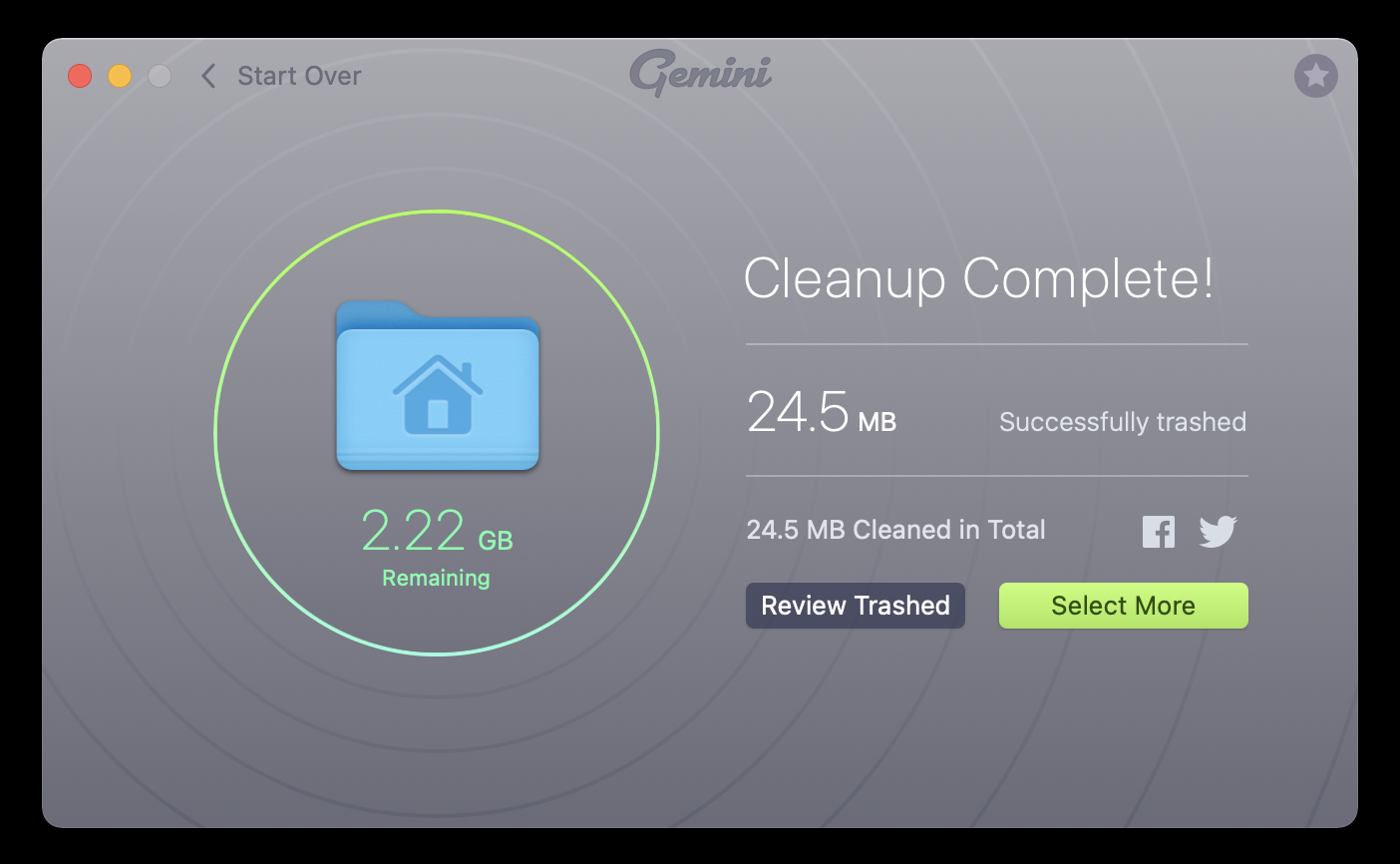 How to unlock an iPhone
Now that you know Gemini is the most complete Macintosh duplicate file finder and AnyTrans is the best option for backing your phone up, let's discuss the next step: unlocking your phone!
How to Unlock iPhone From a Carrier
Your first step should always be to make sure your bill is paid, and you owe your carrier nothing from previous months. Keeping your payments current is critical. Most carriers will demand you are a customer for a given period of time, and it varies. AT&T asks that you are a customer for 60 days before unlocking your phone. Sprint is 40 days, and T-Mobile is 50 days. (Keep in mind as Sprint and T-Mobile have merged, it's likely the newly formed T-Mobile will default to a 50 day requirement.)
Your phone should not be reported lost, stolen, or involved in any fraud, either. The phone should only be active on your account; if you're on a plan with someone else, like a parent, they will have to get hold of the carrier to unlock your phone.
Once you've met those requirements, follow these steps:
AT&T
Find your IMEI number on your IPhone. Head to Settings > General > About, and find your IMEI number under the "Primary" heading
Visit AT&T's unlock portal and enter your IMEI number
Follow the on-screen prompts to unlock your phone
If you encounter any hiccups, simply dial *#06# on your iPhone to get hold of AT&T customer support.
T-Mobile
Log into your MyT-Mobile account using a browser like Chrome or Safari (Note: You must do this online, and not via the T-Mobile app)
Click Account at the top left of the screen
Select the line of service your phone is linked to
Click Check device unlock status under Device
If the status is "device unlocked," your iPhone is already unlocked and you are fine. If it says "device locked," you will need to get hold of T-Mobile customer support by dialing *6 from your iPhone.
Sprint
The only thing to do when unlocking an iPhone used on the Sprint network is call their customer support line at 1-844-665-6327. You will need to supply the representative with your IMEI number.
Know it often takes Sprint a few days to complete the unlocking of a phone, and service may terminate when it's fully unlocked. Before you unlock with Sprint, it's best to have a SIM from your new carrier ready to slip into your phone. If you're interested in retaining service with Sprint, tell your customer service representative so they don't cut your service.
Verizon
Remember when we said carriers demand that you're a customer for a given period of time before they unlock your iPhone? Well, Verizon does too – except this carrier automatically unlocks your phone.
Verizon's device unlocking policies page says "devices that you purchase from Verizon are locked for 60 days after purchase. Devices that you purchase from one of our authorized retailers are locked for 60 days after activation. After 60 days, we will automatically remove the lock unless the device is deemed stolen or purchased fraudulently. Following the 60 day lock period, we do not lock our phones at any time."
So there you have it; if you purchased your phone from a Verizon authorized retailer, just wait 60 days, and it'll be unlocked automatically.
What Carriers Can I Use After Unlocking?
Generally speaking, you can slip any SIM into your iPhone at it will work once it's unlocked from your current carrier. This becomes difficult if you want to use your iPhone in a different country, or switch between particular carriers.
Visit Apple's iPhone identification page to see which model you have. You should dig into Settings > General > About on your iPhone again to find the model number of your phone first.
Once you've found your general phone model, click on the 'tech specs' link next to the phone you own. Scroll down and find your phone's model number; each iPhone has many different models designed to work on carrier networks, which may also be regionally locked. It can get pretty confusing.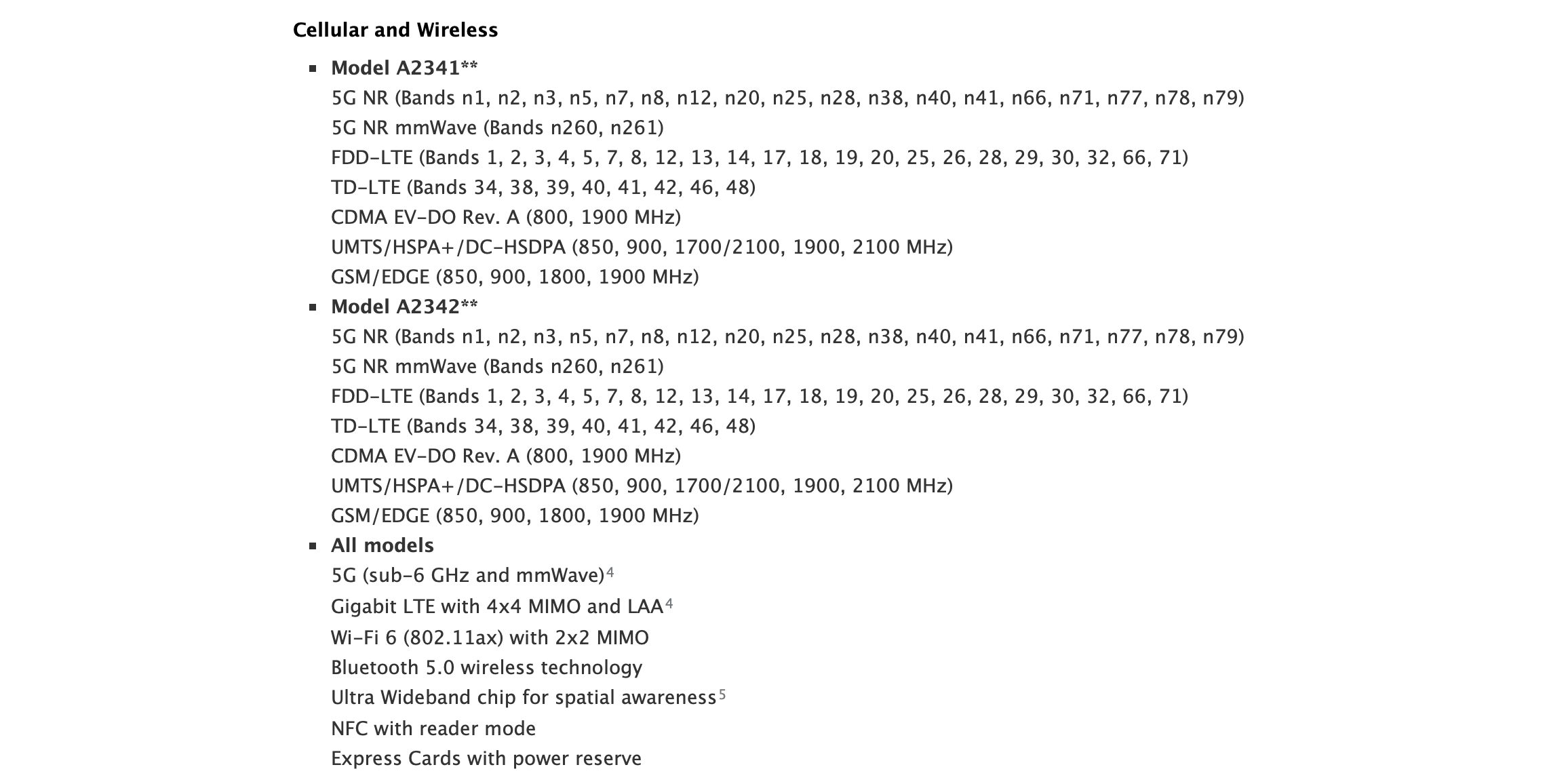 All that jargon above about CDMA, GSM, and UMTS relates to carrier network technology. Sprint and Verizon built their networks on CDMA technology, while AT&T and T-Mobile rely on GSM. Modern iPhones can work across networks, but older iPhones may be limited to GSM or CDMA. If that's the case, you would n't be able to take a Sprint phone and use it on the AT&T network, for instance.
Now you know what it akes to unlock an iPhone, how to unlock your iPhone with any carrier, why backups are important, and the best OSX duplicate file finder around. Though a new plan and carrier may be exciting, don't skip the steps of backing your device up and deleting duplicate files before registering your phone on a new service with a new carrier.
Luckily, Gemini and AnyTrans won't cost you a dime as both are available for free during a seven day trial of Setapp for Mac. With Setapp, you will have immediate and unlimited access to nearly 200 incredible native apps for your Mac, all free during the seven day trial period.
And when the trial ends, continued access to the entire Setapp suite of apps is only $9.99 per month – an amazing deal anyone can love, so why wait? Try Setapp today!