How to activate your new iPhone: Settings, apps, and more
So you got a new iPhone — congrats! As you are exploring the beautiful design of your new phone and getting used to its weight in your hands, it's time to activate your new iPhone, transfer data from your old device to your new iPhone, and set everything up!
Let's not waste any more time and get right to it.
Activate your device with cell service provider
To set up your new iPhone, you need to first insert your SIM card (if you are using a physical SIM).
Find a SIM ejector tool in your iPhone packaging (it's usually in a small paper envelope with phone documentation) and open the SIM tray on the side of your phone. When you put the SIM ejector into the hole on the tray, make sure you apply just enough pressure to actually get the tray moving — not too much, but not too little either.
Once the tray pops out of the phone body, pull it to insert your SIM in the tray and put it back into place. Make sure to push the tray all the way in, so that it's flush with the body of your iPhone.
Now, time to turn on the device. Press and hold the power button on the side of the phone and wait for the Apple logo to appear on the screen.
Once your phone loads, you should see a welcome screen. Slide up and then select your language and region.
Set up your phone by connecting to WiFi (be ready with your WiFi password), agreeing to Apple privacy policy, adding your Face ID and passcode.
After this, you can select to import your data from a different device — your old iPhone, an Android phone, iCloud backup, or even a Mac or PC.
If you simply moved your SIM from one phone to another, i.e. your new iPhone, it should be automatically detected by your cell service provider.
If you are activating a brand new plan, you might need to call your cell service provider and have them activate your cell plan for you.
Now, let's look at how to transfer data to a new iPhone.
Transferring data from your previous device
If you just got a new iPhone, you might want it set up and ready for use as quickly as possible. Transferring your data between devices will make the process much faster compared to simply saving some of your files to a cloud storage and moving them manually.
iPhone offers you several options for data transfer from previous device:
From iCloud
From Mac or PC
From your old iPhone
From Android
You can also opt for neither of these options and transfer with other tools.
If you decide to transfer your iPhone data with iCloud, you need to back up your old phone to iCloud first. This is the step where you may run into a hurdle of not enough space.
The good news is that if you are like most of us, the majority of your phone memory is used up by tons of random photos, countless takes of the same image, screenshots, memes, and other junk you just don't have the time to delete, but don't really need on your new phone.
To remove image duplicates from your Camera Roll, as well as blurry pics, screenshots, and even videos you no longer need, try Gemini Photos.
This iOS gallery cleaner will slim down your photo and media library quickly and efficiently, under your careful supervision.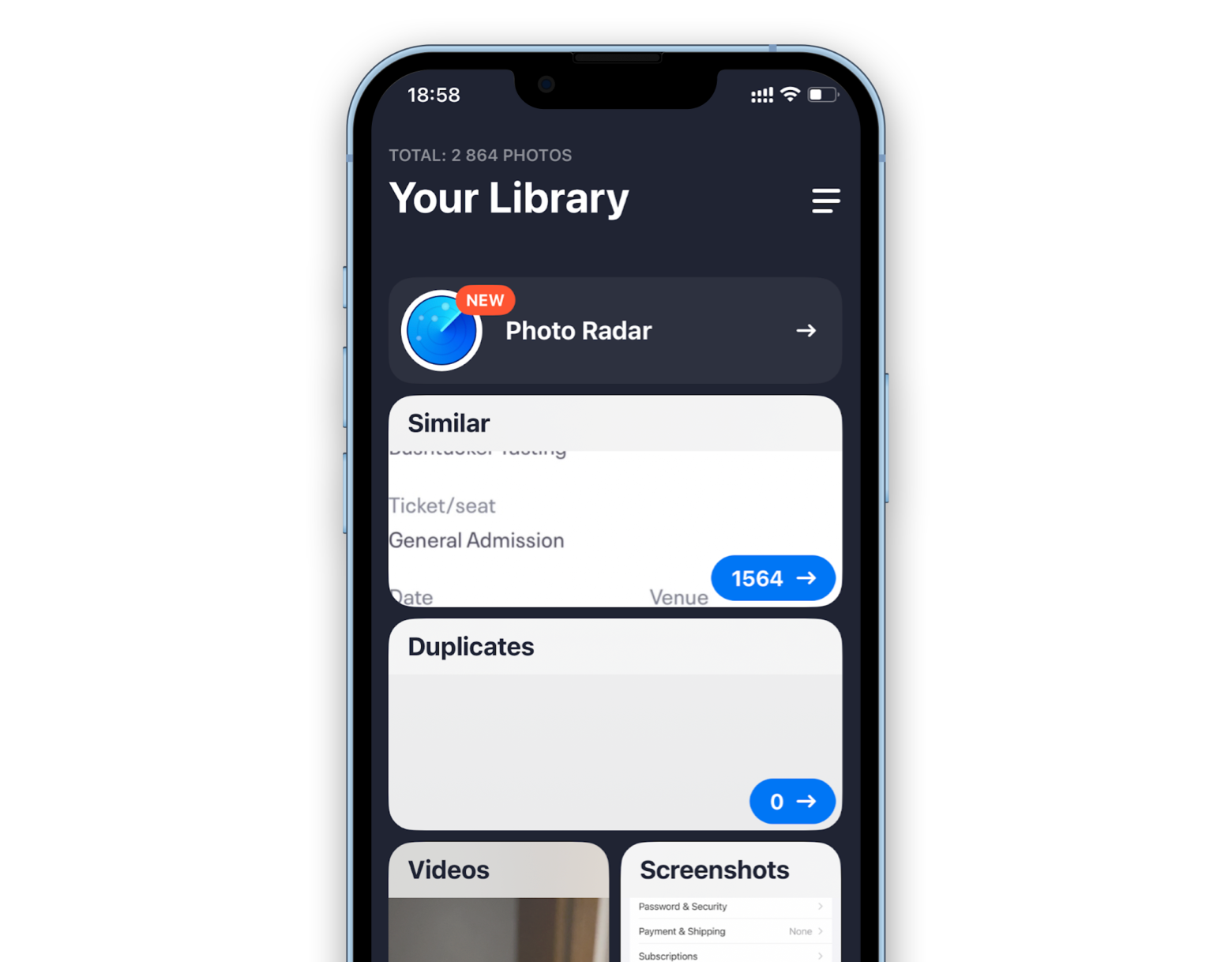 Keeping the size of your backup small is the simple answer to the question of how to transfer files to your new iPhone faster and easier.
Troubleshoot an iPhone that won't activate
Disclaimer: Your cell provider will activate your cell service, but your iPhone also needs to activate with Apple, if it's a brand new device.
When you are setting up your brand new iPhone, the device will activate by connecting to Apple servers via the internet. This is why you need to connect your phone to WiFi during the setup as we've discussed above.
If your internet connection is spotty or the remote server that the phone is connecting to is unavailable or overloaded, you might get an error message.
First, check your internet connection. You can use WiFi connection scanners like NetSpot to get a map of your WiFi signal across your apartment or house, and move to a location with the strongest signal to attempt your iPhone activation.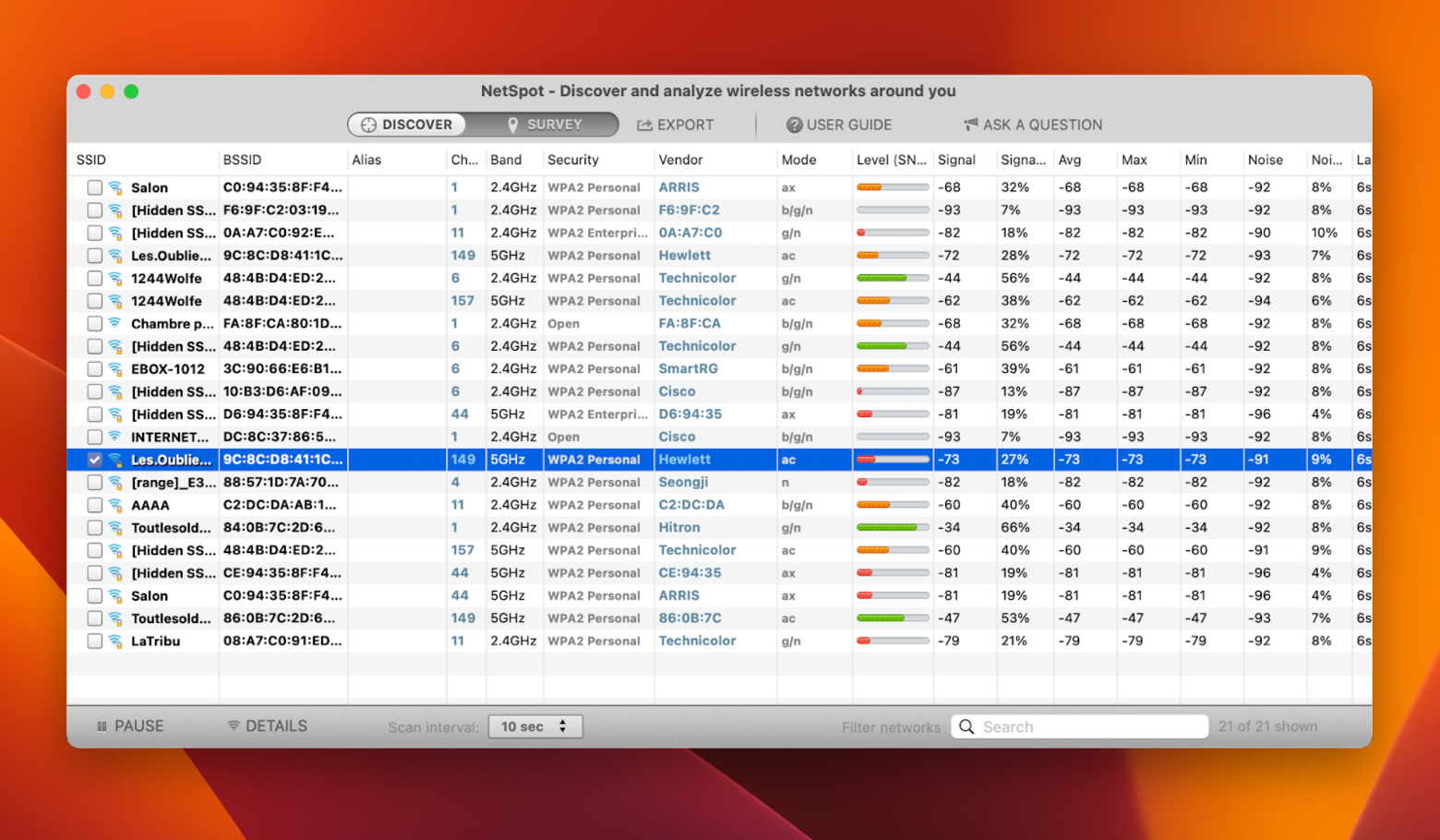 Next, go to the System Status page on apple.com to check if the activation server is up and running (look for iOS Device Activation).
If you are using cellular internet, make sure your provider has connected you to data and your cell signal is uninterrupted.
For times when you only have a cable connection, you can also use your Mac's internet to activate.
Just connect your new iPhone to the Mac with a cable and activate it. Note, you are recommended to only activate using your own Mac or a Mac you trust.
For phones that keep throwing you an activation error after all of the above, you can also try to:
Restart your iPhone
Restore your iPhone and start from scratch
Call your cell carrier
Take your iPhone back to the Apple store for help
Activation Lock
Activation Lock is the feature that asks you to enter your Apple ID to activate a wiped out iPhone. It will not appear on new iPhones, only used ones.
The message means the phone is still connected to its previous owner's Apple ID and will not work unless the previous owner logs in with their Apple ID, then removes the phone from their Apple account.
If you get an Activation Lock message on a phone you expect to be brand new, take it back to the store.
How to configure security settings for your iPhone
Now that we've got the question of how to activate your new iPhone, let's configure your security settings.
iPhones are known for providing users with personal data security, so make sure you take advantage of these features.
After you get a quick start with your basic iPhone setup, go to Settings app and locate your Apple ID icon and go to Find My.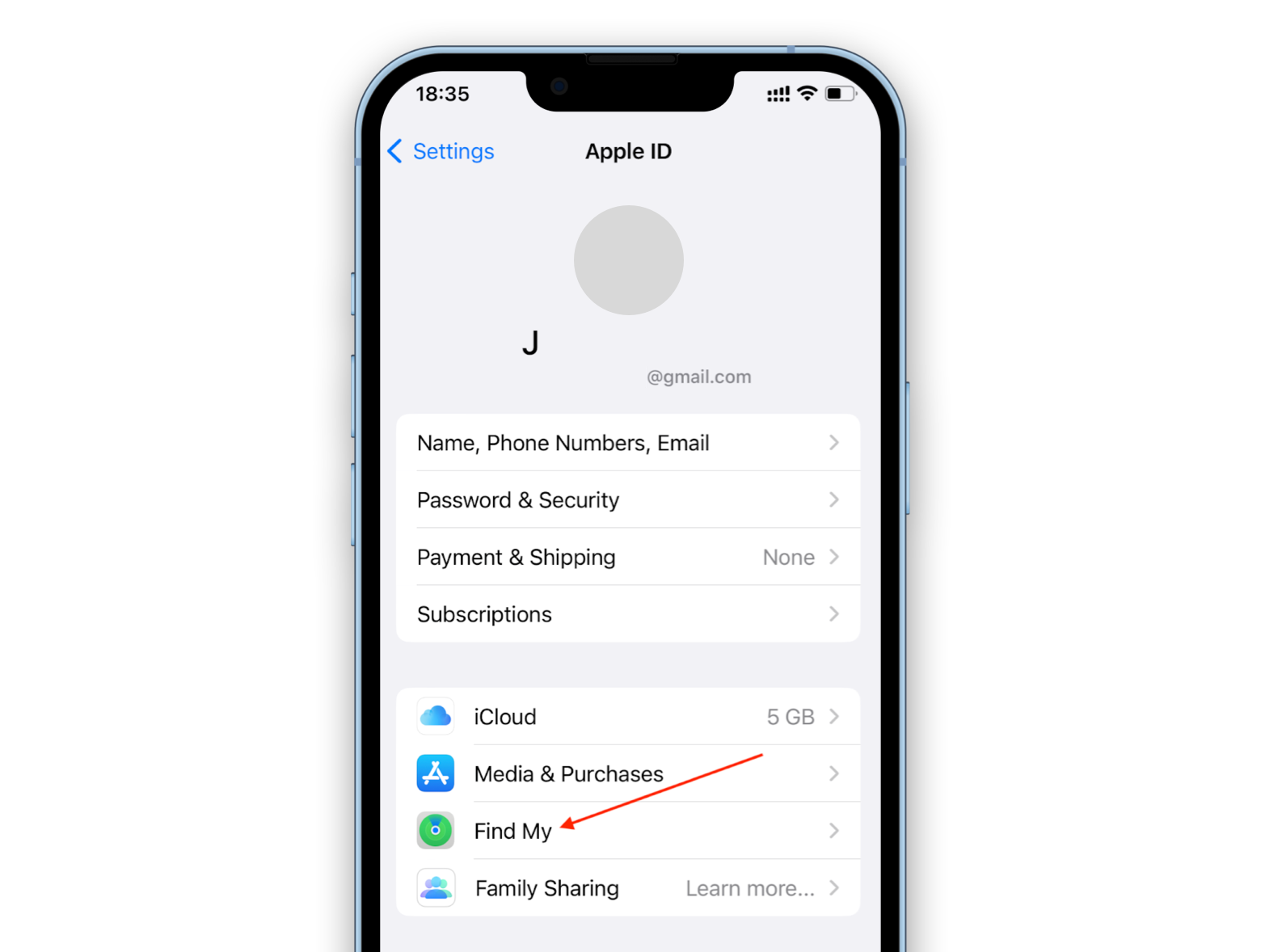 In the menu, turn on Find My iPhone.
After that, just open Find My app and make sure your iPhone is listed in the Devices tab.
To protect your internet traffic from third-party snoopers, go to Privacy & Security in Settings app and open Tracking.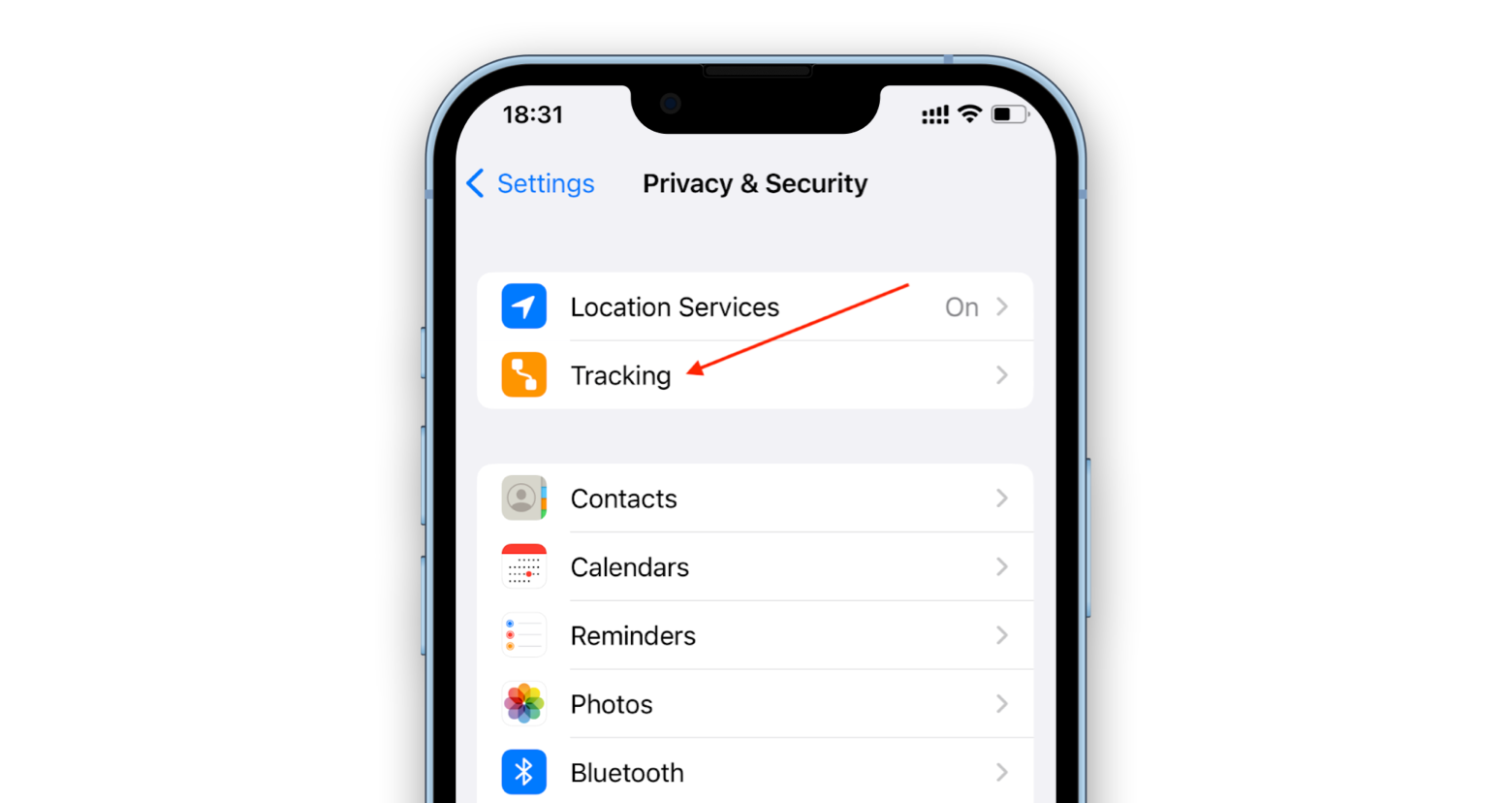 The setting Allow Apps to Request to Track should be off if you want to automatically decline any tracking requests.
Want to know how to set up your new iPhone to browse the web anonymously and privately? Use a VPN to encrypt your traffic.
ClearVPN is part of the Setapp bundle and provides you with a collection of shortcuts for your traffic encryption needs. With the app, you can choose shortcuts to help you browse privately and securely, change your location, improve gaming speed, and more.
How to create an Apple ID for first-time users
If you use Apple products, you will want to use your existing Apple ID to sign in into your new iPhone.
But if your new iPhone is your very first Apple device (or you just want a new Apple ID), you can easily create one from the set up screen as it offers the option. Just tap Forget password or don't have an Apple ID? Don't worry, it's free.
Alternatively, you can go to appleid.apple.com and create your Apple ID there first and then log in on your new phone. But this step is not necessary.
Once you log to your Apple ID on your new phone, it will connect you to your iCloud account. This cloud storage allows you to save and sync files between your Apple devices.
The free space you get is 5 GB (the last time we checked), but you can buy more.
You can use iCloud to restore files, contacts, bookmarks, and more. We've covered this briefly in the previous section on how to transfer data from one iPhone to another.
And while we are on the topic of backups, you can also back up your files to the cloud storage of your choice and instantly get a shareable link with Dropshare.
Simply drag and drop the files onto the Dropshare icon in your menu bar to upload: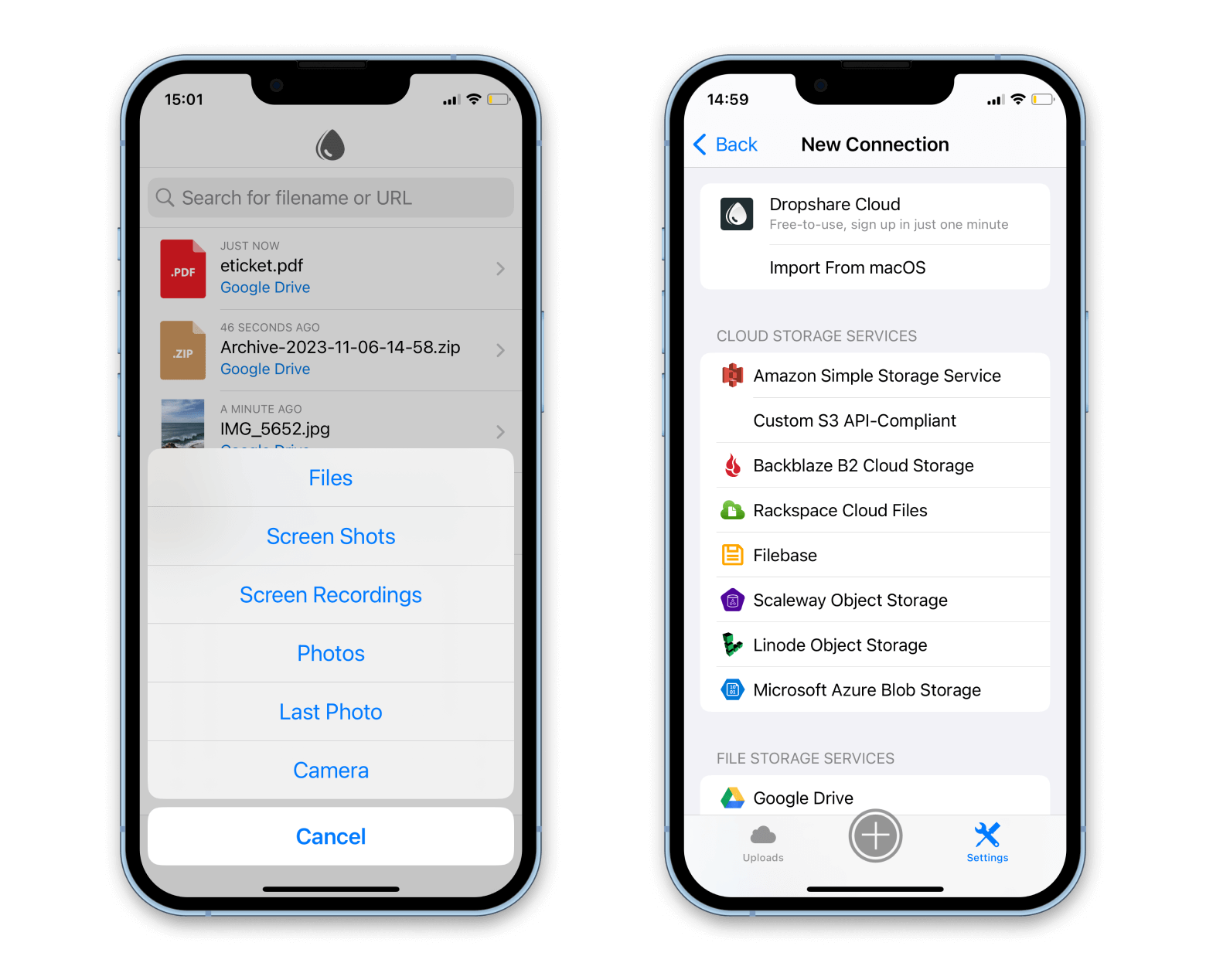 Then click the link icon next to your file to get the link or select your desired action from the drop down menu: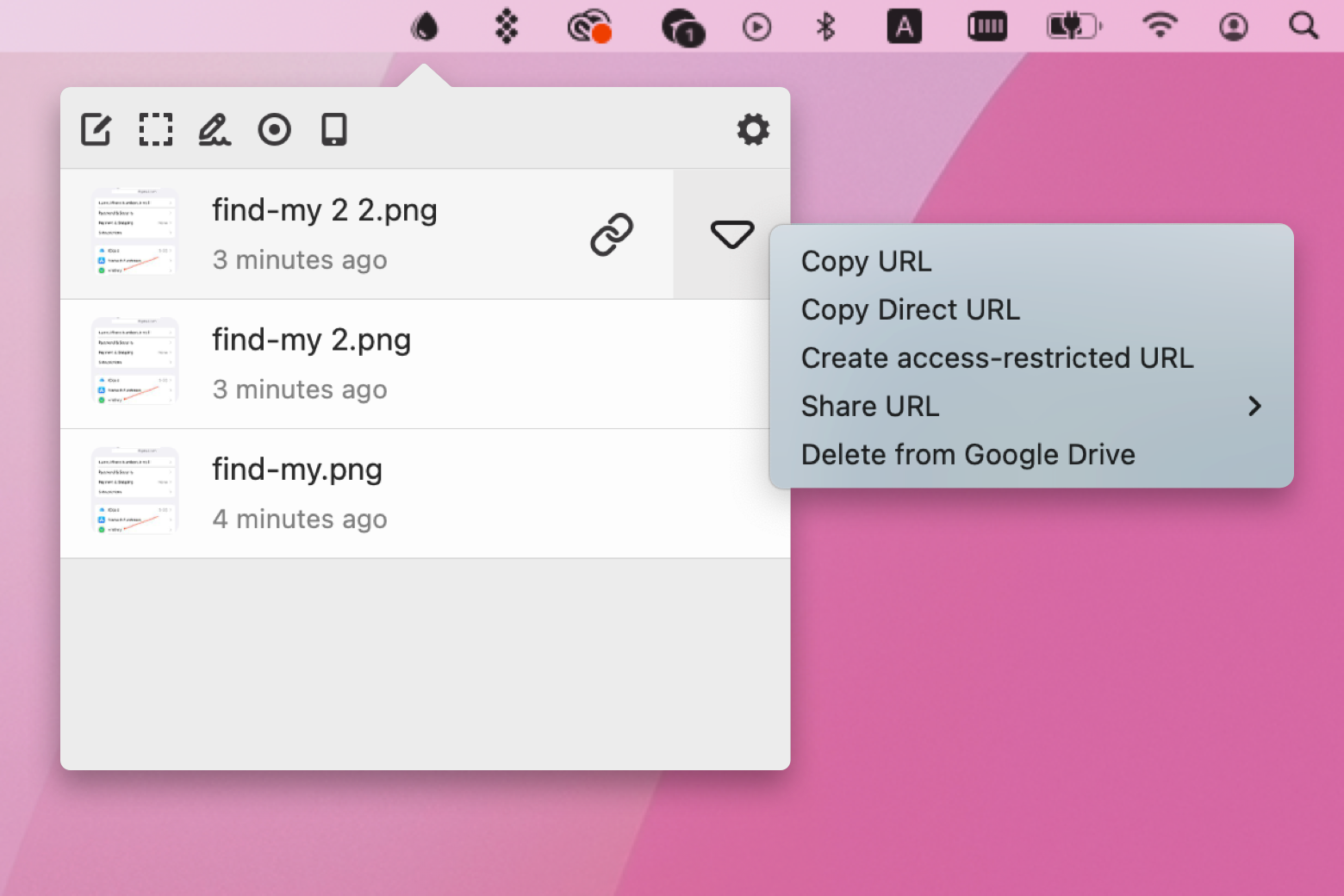 How to activate iPhone without a hitch
Go through the steps outlined in this article to be well prepared for setting up your brand new iPhone. Everything from your very first sets to things like how to transfer data from iPhone to iPhone or how to transfer data from Android, Mac, or PC to a new iPhone, will go easy when you know what to expect.
One of the key ingredients to your success in activating and setting up your new phone is a reliable internet connection, so make sure your WiFi is working seamlessly or you can rely on your cell data. Otherwise, you might have to resort to means like connecting your iPhone to a Mac with a cable to use wired internet.
If you are wondering how to transfer apps to your new iPhone — you can actually do that with the help of your iCloud backup as it offers to transfer both your files and apps. Alternatively, you can download the apps you need from the AppStore. As long as you are using the same Apple ID as you used to sign into those apps before, you will be able to continue working in the apps smoothly.
Get the apps on Setapp
Setting up your new iPhone is an exciting time, to make the switch as quick and easy as possible, we've also listed some of our favorite apps to help you out with the process. You can get all the apps we've discussed — Gemini Photos, NetSpot, ClearVPN, and Dropshare — on Setapp, along with many more.
Don't have Setapp yet? No worries! Sign up to our free 7-day trial to try out all the apps in the Setapp collection.
Setapp is a subscription service with 240+ apps for Mac and iPhone. Enjoy tools for your daily tasks, automating routines, and solving challenges you didn't know could go that much easier on your Apple device.