How do I get Siri on my iPhone 12?
Technological advancements have taken us to a point where our phone can easily play the role of a personal assistant. And one we can talk to as well.
Siri is Apple's feature for iOS and macOS, which is powered by artificial intelligence and applies voice recognition to further elevate the user experience. The idea behind Siri's development was to give people more freedom in how they can perform various tasks on their phone, but also to offer more daily life comfort and support by providing quick answers to their questions.
Once you enable Siri on iPhone, there are a couple of ways to activate it, so let's get into the details of how to use Siri on iPhone 12 Pro Max, Mini, and other models.
How to set up Siri on iPhone 12
Siri lets you use your phone through voice commands, eliminating the need to touch it in case your hands are full, or you can't reach it at the moment. That's neat, but how to get Siri on iPhone 12 to start working?
A new iPhone comes with Siri already installed, but you still need to turn it on in order for the voice assistant to recognize you and begin responding.
Set up Siri on iPhone 12 by following these steps:
Open Settings
Select Siri & Search
Enable one or all of the three options: Listen for "Hey Siri," Press Side Button for Siri, and Allow Siri When Locked
Tap Continue
To finish the set up, you will be asked to say "Hey Siri" followed by a few other phrases in order for the AI to get familiar with your voice.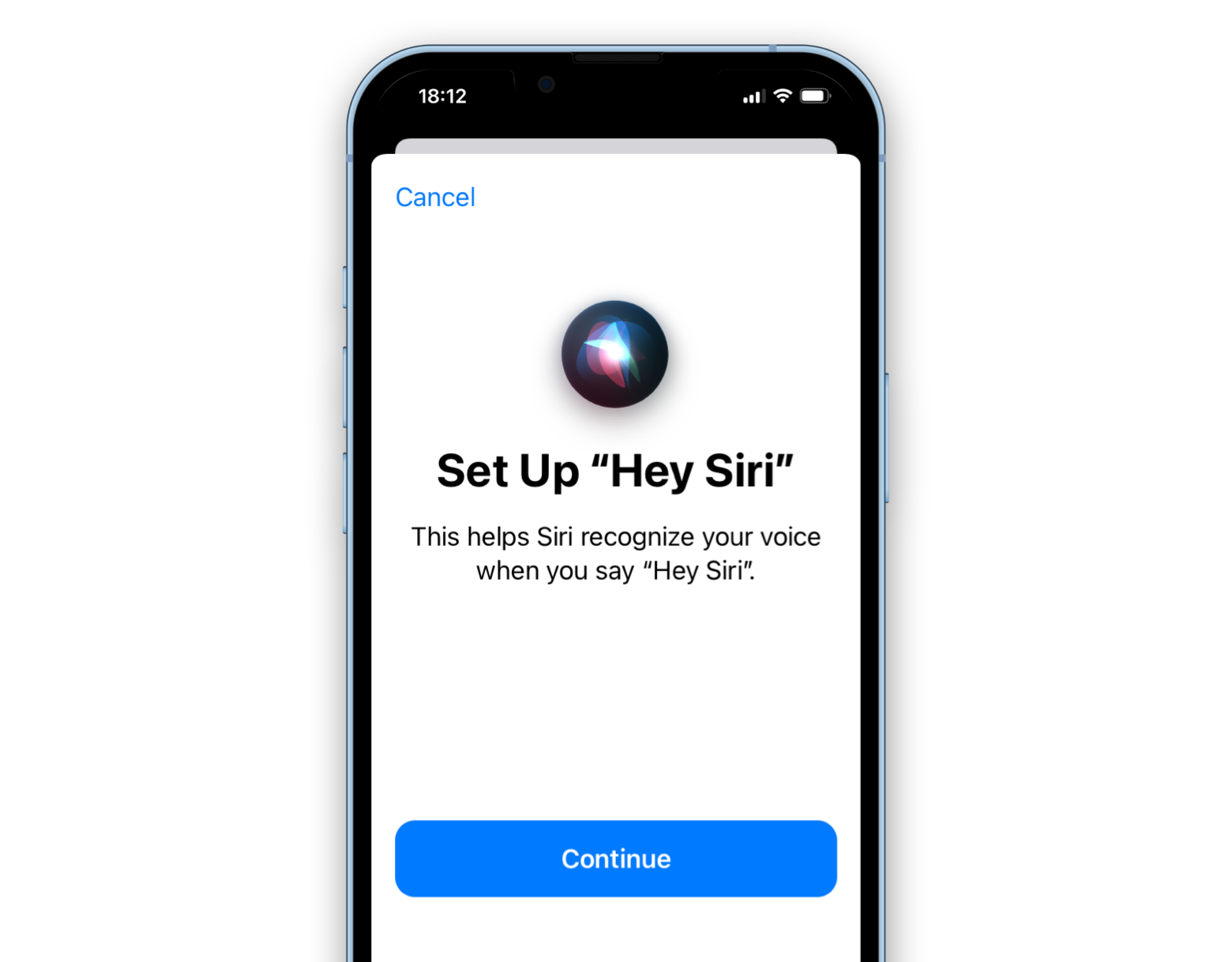 How to activate Siri with voice
This feature has become even more convenient following the latest update released with iOS 14. Siri no longer takes over your whole screen, but rather shows up as a colorful icon at the bottom to indicate that it's listening to you. Siri's responses will appear as widgets and banners on a portion of the screen too.
So how do you use Siri on iPhone 12? All you have to do is say "Hey Siri" followed by a question or command like "Hey Siri, send a message." The voice assistant will either fulfill your request right away or ask you to clarify, if necessary.
Siri has come a long way since its release in 2011 and one of its latest improvements includes the option to use it as an intercom to communicate to your other Apple devices like HomePods, AirPods, Apple Watch, and even CarPlay.
Here's how to use Siri on iPhone in intercom-like mode:
Say "Hey Siri, tell everyone [your message]"
Wait for Siri to send the message to connected devices
Listen to their responses like "Hey Siri, replay [their response]"
Note: Messages sent to your paired Apple devices this way will play out on HomePods and AirPods, and appear as notifications on other devices like an iPad or Apple Watch.
How to activate Siri with buttons
With its ability to access all the built-in apps on your iPhone, Siri will be helpful in sending texts through Messages, calling people in your Contacts, finding the best route in Maps, adding appointments and meetings to your Calendar, translating text, and more. So it can quickly become a necessity to know how to use Siri on an iPhone 12.
Although created as a voice assistant, Siri has a way to be activated without having to speak. Here's how to use Siri on iPhone 12 without Hey Siri:
On an iPhone with a Home button: press and hold the home button
On an iPhone with Face ID: press and hold the iPhone's side button
On Airpods: press and hold the call or center button
On CarPlay: press the Home button or press and hold the voice command button on the steering wheel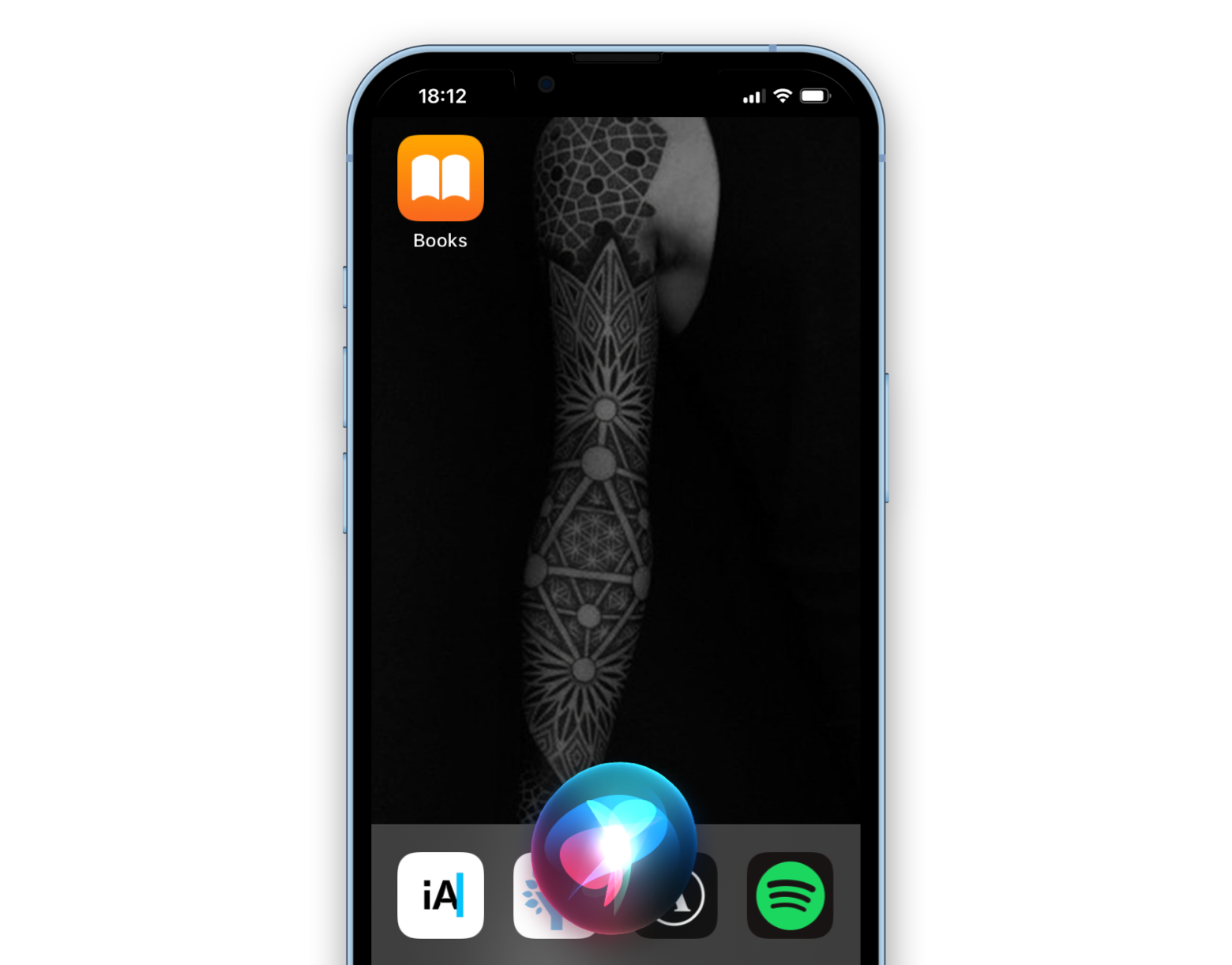 Siri will then either respond out loud or silently, if set to Silent Mode. Ask your question or make a request and it should be executed right away.
What to do when Siri doesn't understand you?
According to a study by Creative Strategies' Carolina Milanesi, 98% of iPhone users have tried Siri. With such a high usage rate mistakes are bound to happen and sometimes Siri can't quite get what you're asking it to do. So how can you fix the issue of Siri not working on iPhone or a communication problem with artificial intelligence?
Simply enable Siri on iPhone and use a keyboard to type your request. Here's how:
Go to Settings ➙ Accessibility ➙ Siri
Enable Type to Siri option
Now you can activate Siri with voice or a button and type your question or request instead of speaking. This option will be especially practical for those who may feel uncomfortable speaking to Siri in public.
Apple's iOS 14.5 update offers a way to personalize Siri even more by choosing the kind of voice you want it to use when responding to you. A wide variety of natural-sounding options are now available, including one with a non-specific gender.
Here's how to set up Siri on iPhone 12 with a unique voice:
Go to Settings ➙ Siri & Search
Tap into Siri Voice to select your preferred option
Tap into Language to change the language settings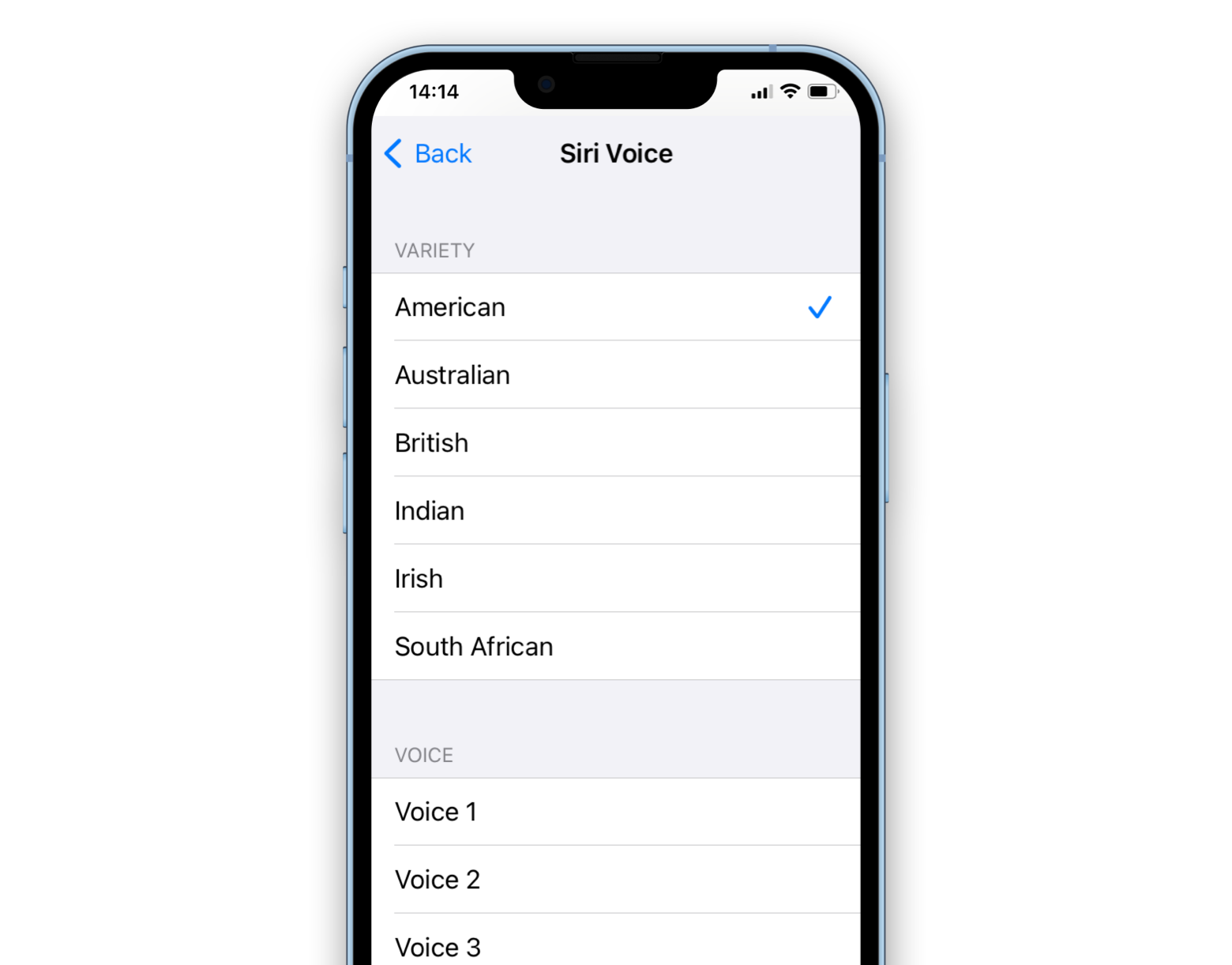 How to correct a Siri request with voice
Siri manages more than 25 billion requests per month, according to Apple and is constantly improving. But since it can't read your mind (yet), there might come a time when you need to correct it.
And that's when the following suggestions for how to get Siri on iPhone 12 to understand you correctly will come in handy:
Rephrase your request by tapping on the Siri icon and saying it in a different way
Say "Change it" to change a message before Siri sends it
Repeat your question and spell out the words which Siri didn't understand
Edit your request using a keyboard by tapping the words on the Siri screen
How to use iPhone 12 features: Siri
Apple's virtual assistant simplifies everyday tasks, generally offers help in many ways already, and is taking it further with improved Suggestions generator. The new widget for Shortcut Suggestions reminds you of actions you do regularly like opening Maps in the car or ordering coffee from that place you frequent.
One thing Siri can't do is help you make decisions. And deciding on the best way to spend your free time can sometimes turn out to be a tough task leading to time simply wasted. To prevent this and always have an idea for a fun or educational activity, try Mirmir — "a Spotify for podcasts."
Mirmir creates tailored recommendations based on your interests and presents curated lists to choose from. Keep your current playlist at your fingertips while exploring what's to come next. Mirmir scans your podcast episodes for "silent moments" and skips them to ensure a smooth and continuous playback and utmost comfort. Enjoy a great listening experience and time well-spent!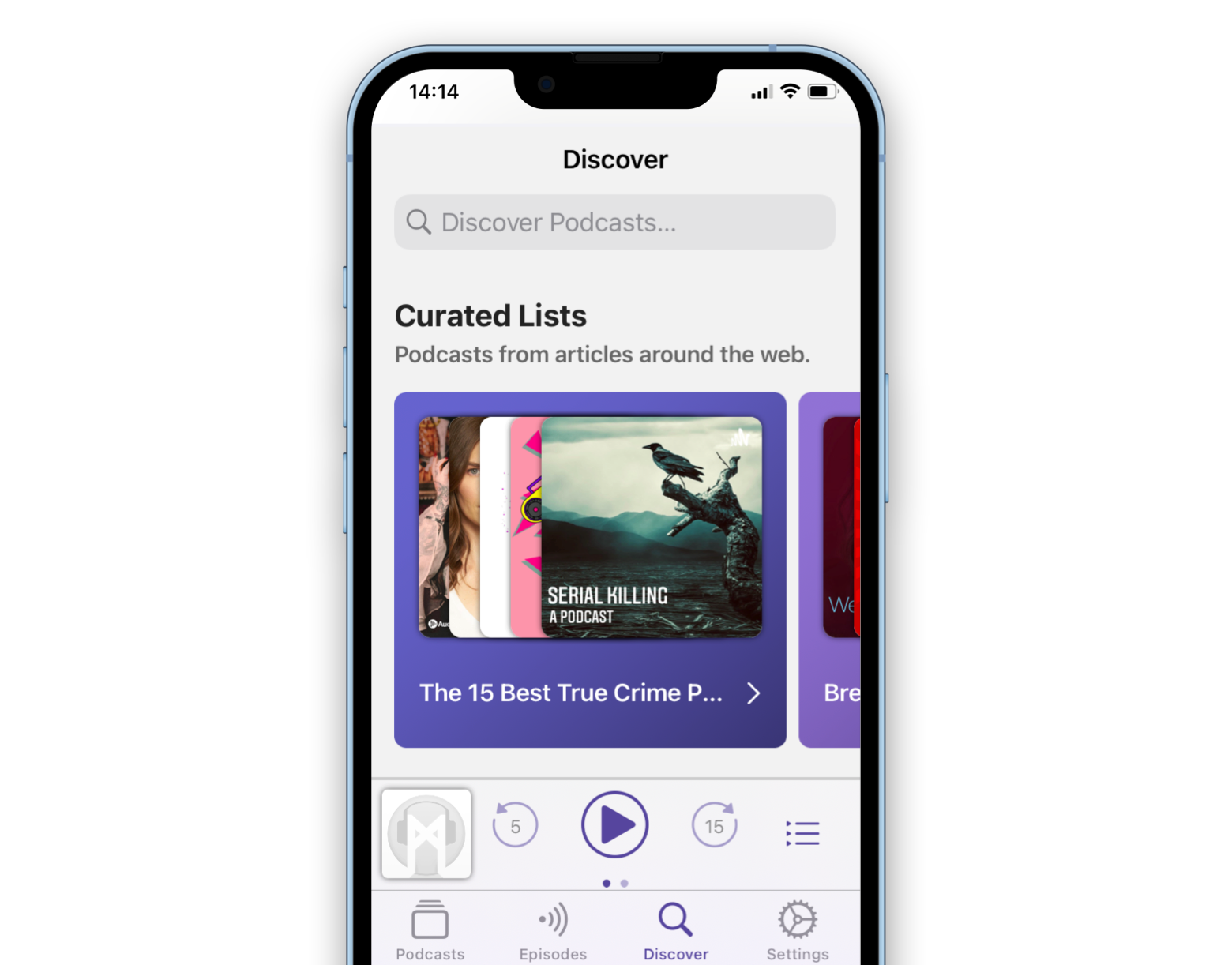 Enable Siri on iPhone for better user experience
Now you know exactly how to use Siri on iPhone 12 Mini, Pro, and other models and are all set to stay on top of your game with its help. But while this virtual assistant keeps getting smarter with each new update, its range of ways to help you is limited. That's when Setapp comes in.
Setapp is a platform of over 230 top utilities on the market to offer support and guidance in your everyday activities. Mirmir will give you podcast suggestions based on your personality and taste, and to up your productivity game, try Spotless — a powerful auto-tidy app to sort and organize your files, so no messy desktop distracts you from work ever again!
Best of all, both these apps — Mirmir and Spotless are available to you right now and at no cost, just like all the rest of Setapp utilities! Try each and every one of them on a seven-day trial and reveal both your own and your devices' full potential!