Best USB C Hubs For MacBook Pro
Technology evolves at a revolutionary pace. What was cutting-edge just a few years ago is available for pennies on the dollar today. Laptops and especially MacBooks are no different. We've come a long way from plastic cases to MacBook Airs to unibody MacBook Pros — all within a single decade.
But progress doesn't happen without sacrifice. With laptops becoming thinner and more powerful, and the batteries lasting longer than ever, something's gotta give. And the choice has fallen on MacBook ports.
If you've recently bought a MacBook Pro, you know it now comes with just two or four USB-C ports. Which means everything that doesn't have a direct USB-C connector has to go through a USB-C dock, or a USB-C hub, or a USB-C multiport adapter. Wait, what's the difference?
The Difference Between USB C Dock, Hub, And Adapter
As you can see, there are a few ways to make use of your MacBook Pro USB C ports. After all, the competitive landscape around servicing Apple products doesn't sit still, so there's lots to choose from, depending on required functionality and price.
If you just need to connect one thing to another: say, a USB-C port to a device with just a USB-A cord available, you need a USB-C multiport adapter — a straightforward device that simply matches two different formats together.
If, on the contrary, your require multiple monitors, external hard drives, HDMI output, and an SD card reader — a USB-C dock is the way to go. Docks are created to be able to handle anything you might need to have plugged in. They usually have their own power supply and can even charge other devices.
Somewhere in the middle of these MacBook dongles are USB C hubs, which turn one USB-C connector into just a few essential MacBook Pro ports. For example, a Thunderbolt hub, an Ethernet connector, and a few USB-As. Sounds like a good balance, right? Let's explore the best USB C hubs on the market today to see what you might want to add to your toolkit.
Portable – Corsair Elgato Thunderbolt 3 Mini Dock
Those who find themselves working out of multiple locations, be it an office, a coworking space, or a coffee shop, might be looking for a simple extension to MacBook Pro USB ports. In this case, Elgato Thunderbolt is just what they need.
Featuring a Thunderbolt 3 hub, an HDMI, a USB-A, and an Ethernet connector, Corsair Elgato covers all the bases, without significant size or weight. So you can connect two 4K displays and a fast internet at the office, but also take an external hard drive with you wherever you go.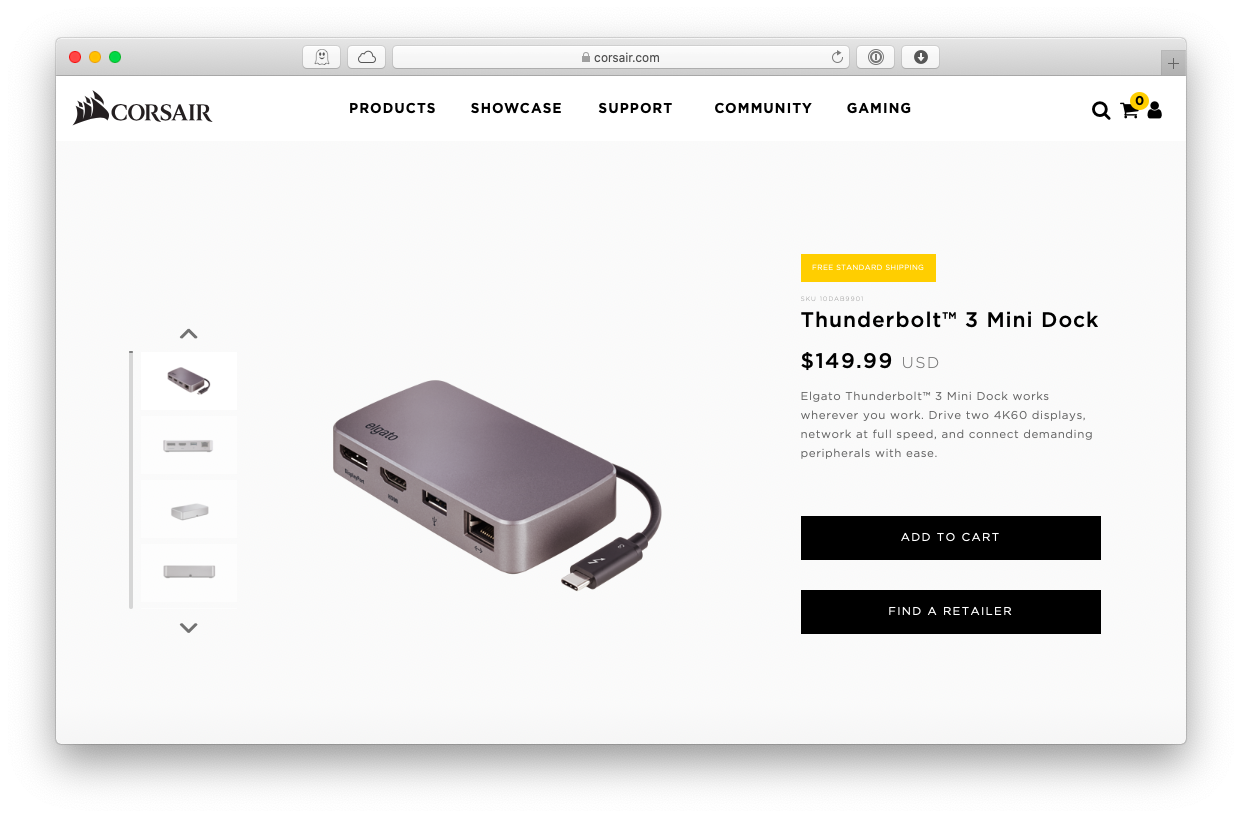 Everyday – Satechi Type-C Multi-Port Adapter
When space is less of an issue or a single USB-A port is not enough, consider Satechi multiport adapter. While it doesn't have dual 4K monitor support, it boasts three USB-A ports, Ethernet, as well as micro and regular SD card slots — covering everything most people would use daily at an attractive price.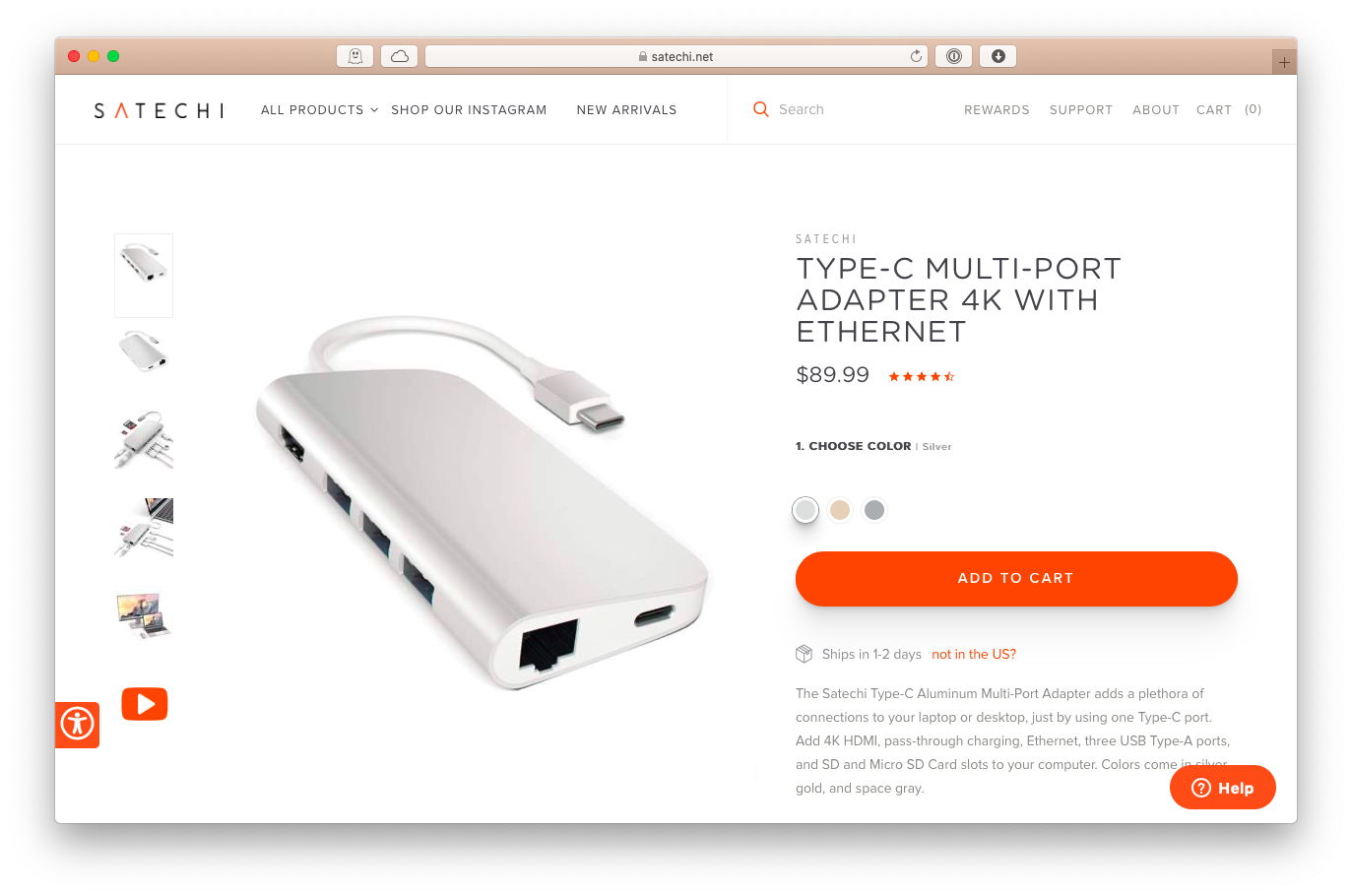 Sleek – HyperDrive PRO USB-C hub
If you hate MacBook dongles, but desperately need additional MacBook Pro ports, try HyperDrive PRO. While this MacBook Pro USB adapter takes up two USB-C MacBook ports at once, it outputs eight other possibilities, including Thunderbolt 3 to USB, SD cards, HDMI, Mini DisplayPort, and more.
But, of course, most people buy HyperDrive PRO for its unique look — painted the same color as your Mac, it becomes a natural continuation of your workspace.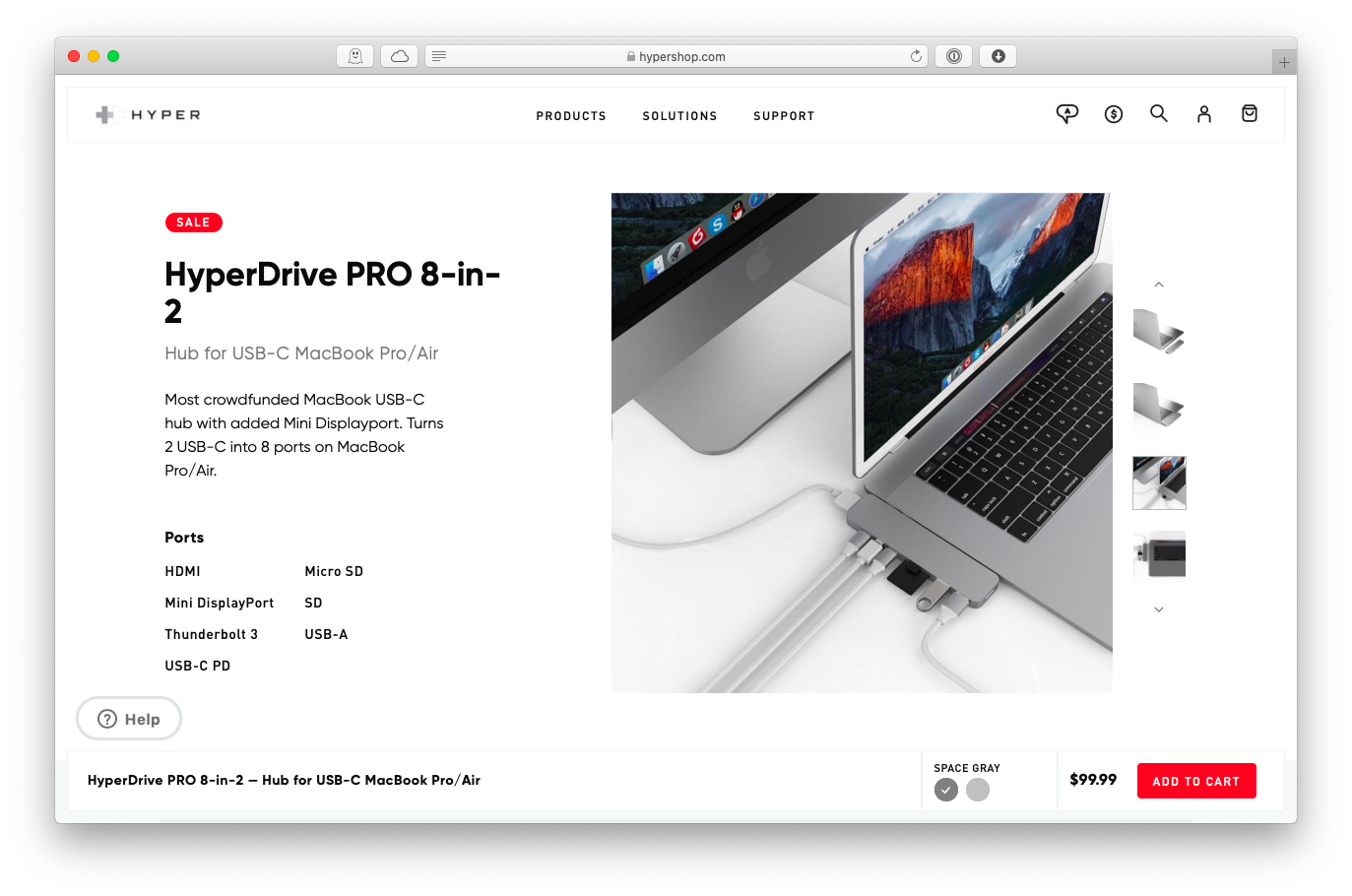 Affordable – Anker 7-in-1 USB-C Hub
To just get the job done without breaking the bank, take a look at the 7-in-1 USB C hub from Anker. Besides a MacBook Pro HDMI port, two USB-As, and SD card slots, it outputs another USB-C port for charging with its 100W Power Delivery feature — and all that for about half the price of other contestants in this guide.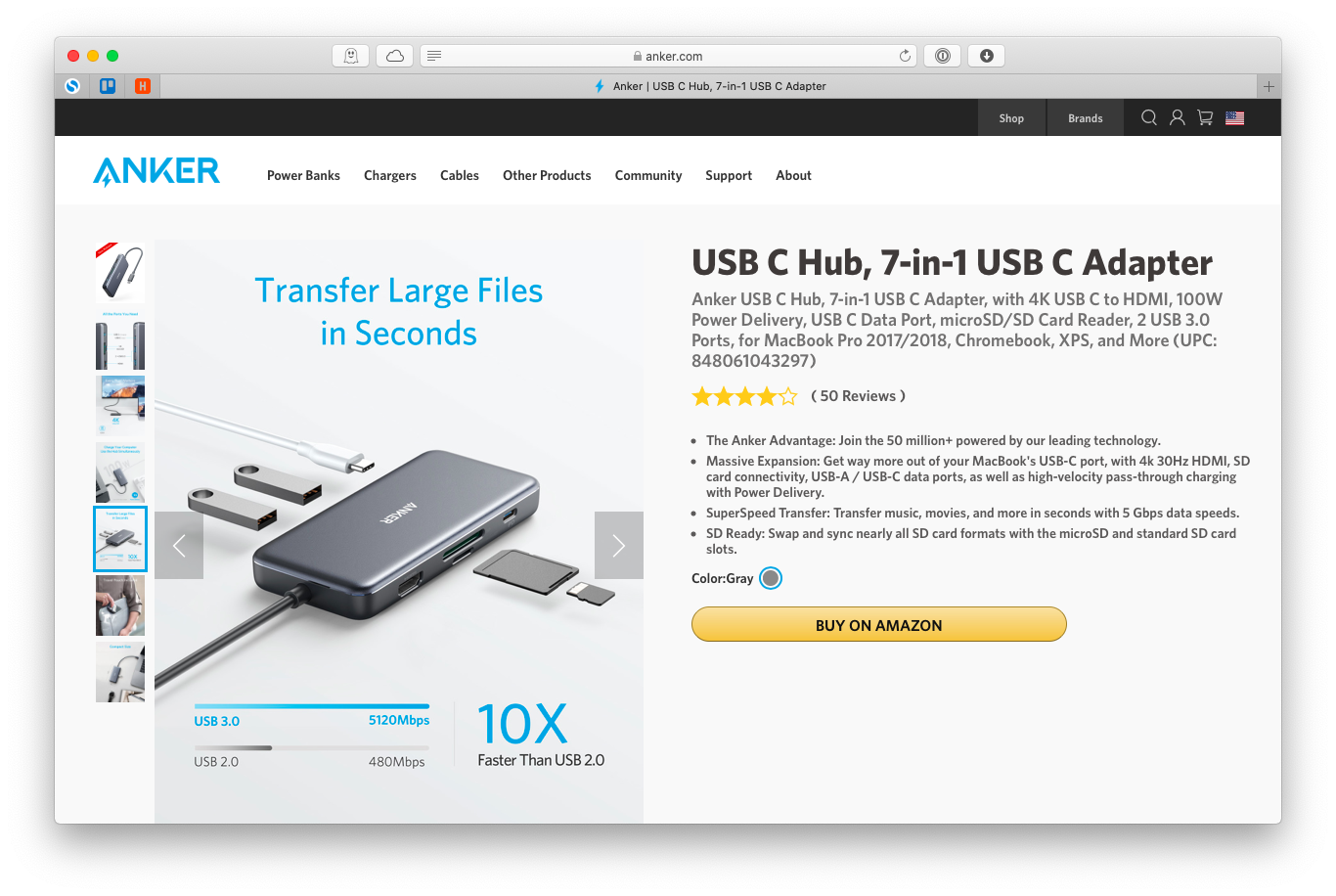 Powerful – Elgato Thunderbolt 3 Dock
All the options so far have been USB-C hubs. But it wouldn't be right to not mention one USB C dock that really stands out among the rest — Elgato Thunderbolt 3 Dock.
Besides all the regular features of the best USB C hubs on the market, Elgato Thunderbolt 3 Dock, as the name suggests is the best Thunderbolt 3 dock available today. It boasts two Thunderbolt 3 adapters that could be used to charge your Mac or connect a 5K Thunderbolt 3 display, or a fast external hard drive. If you've been looking for an all-performing Thunderbolt hub before, look no further.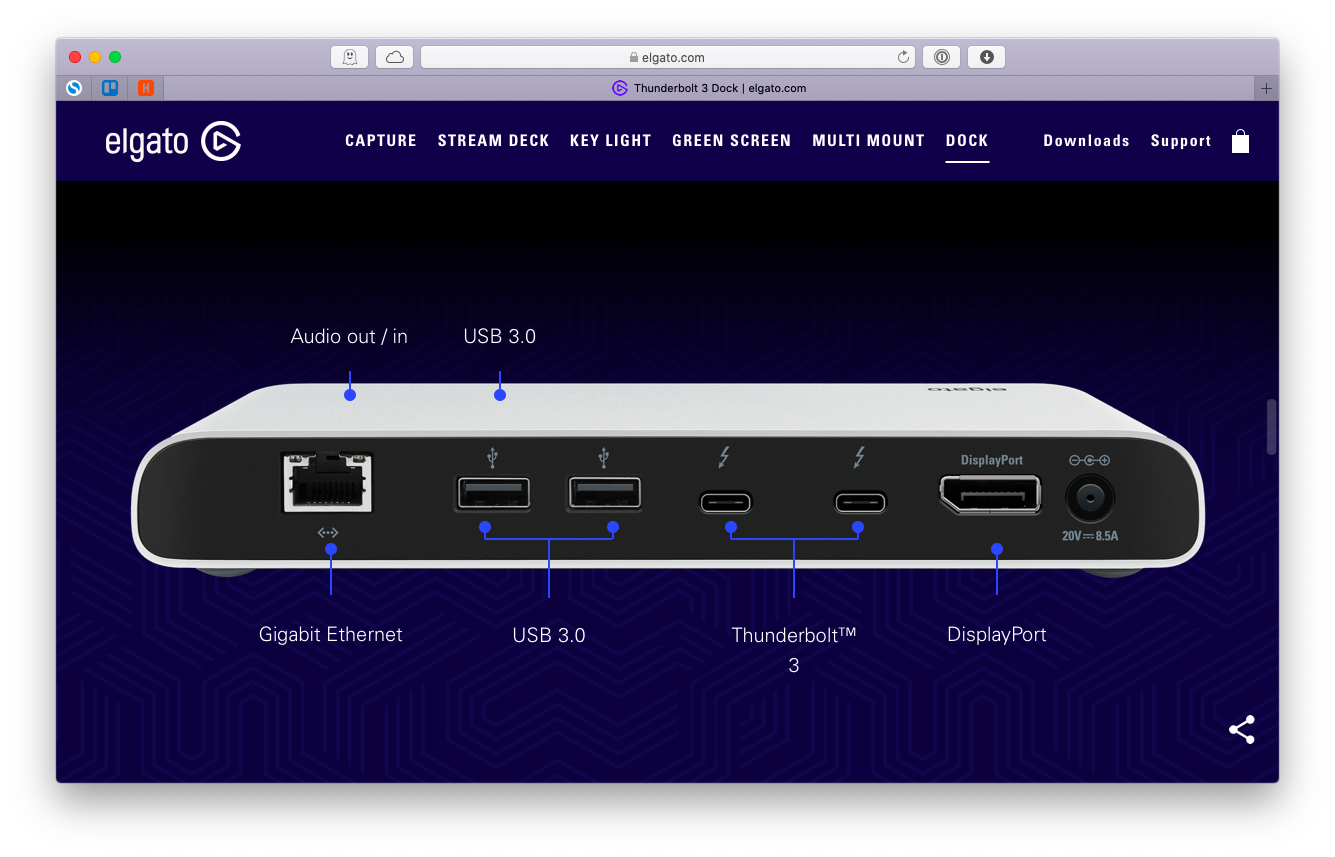 How to connect all Mac devices via Bluetooth
It's not a coincidence that Apple has decided to start removing MacBook ports. After all, today we rely less and less on physical connectors due to the proliferation of WiFi and Bluetooth technologies. While managing a lot of Bluetooth devices from Apple's System Preferences is not exactly easy — doing so with ToothFairy certainly is.
ToothFairy is a handy utility that creates shortcuts for connecting any of your Bluetooth devices and puts them right in your menu bar. So instead of launching the Bluetooth preferences and looking for the correct device there, simply click a button that's always available, regardless of what you're up to.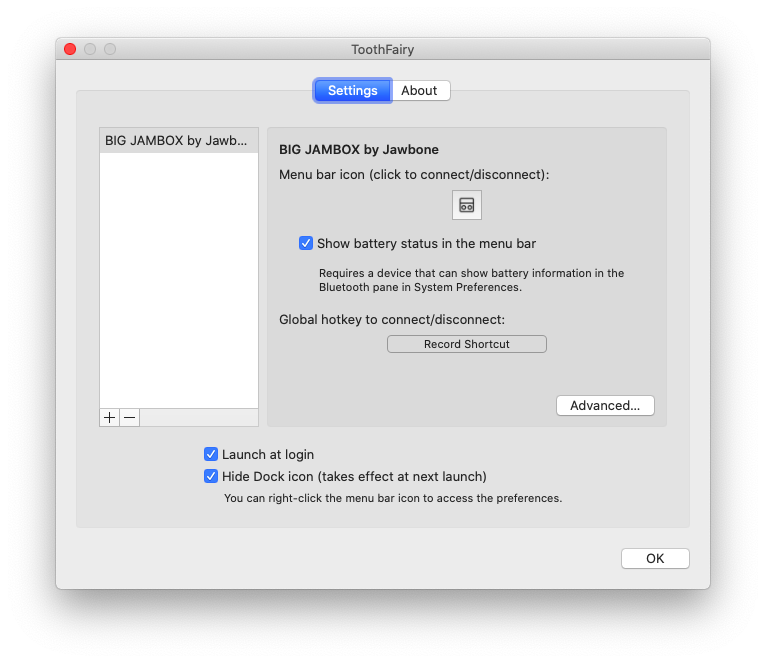 How to transfer data to iPhone from Mac
When it comes to connecting your iPhone to MacBook, anyone who's dealt with iTunes before will tell you it can be a nightmare. Luckily, you can put a well-tested solution in place instead — AnyTrans for iOS.
AnyTrans essentially manages the relationship between your iPhone and your Mac. Whether you want to transfer files, do an occasional backup, or download some media onto your phone, AnyTrans is there to help you out.
You don't need to be an expert to use AnyTrans. Just launch the app and navigate to the issue at hand in the sidebar, whether it's backing up or downloading apps, and AnyTrans will guide you through the process.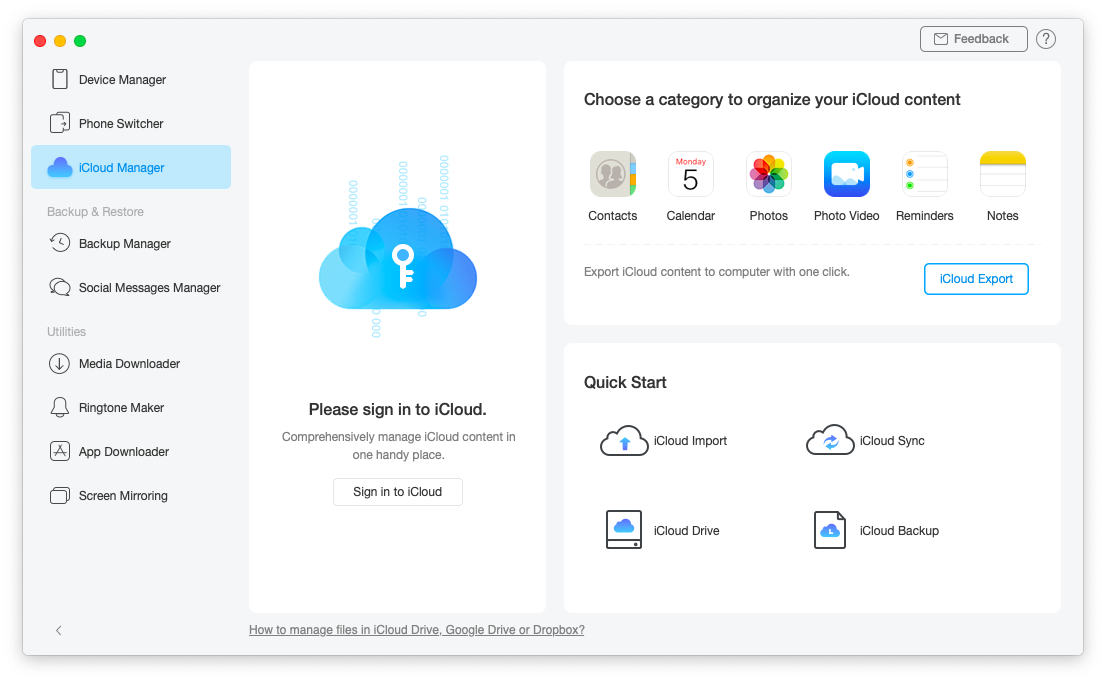 Now, depending on your needs and preferences, you should have a good idea of what's the best USB C hub for you, out of the five options presented. It might also be possible that you don't need a new USB C dock at all and you could substitute it with a few clever apps.
Best of all, ToothFairy and AnyTrans mentioned above are available to you absolutely free on a seven-day trial through Setapp, a platform with every Mac app you'll ever need (over 160 titles in the collection so far and growing). With Setapp, you can not only connect your Mac with your devices better but also improve your Mac's performance, monitor any stats, easily create GIFs, and so much more. Just go to the Setapp's website and check it all out today at no cost. Why not?