The Best Ways To Add A Printer To A Mac
Got a printer? Good for you! Now you won't have to be angry with the airline companies asking you to print out your boarding pass at home. To start printing, you have to add your new printer to the printer list on Mac. Let's guide you through the process.
How to connect printer to Mac
The Macintosh printer setup is complicated. Unlike other things you regularly connect to a Mac — AirPods, keyboard, or mouse — printers require an individual approach. The instructions will vary depending on the type of printer (color or monochrome, all-in-one or printer only), the manufacturer, the type of connection (Wi-Fi, Bluetooth, or USB), and more.
Some might say, well, read the printer documentation. And that's a good recommendation. But the truth is, documentation is often this 100-page all-jargon book that takes ages to make sense of. In contrast, modern printers that support AirPrint (Apple's printing feature) are pretty easy to set up without installing any software or printer drives. So if you read through this article, the chances are you'll save time and effort connecting your printer to Mac.
Here's what you'll find in this guide:
How to add a printer to a Mac via Wi-Fi
If you have a wireless printer, try connecting it via Wi-Fi. In setting up wireless printer on Mac, the most difficult thing is to connect your printer to Wi-Fi. Sometimes, you can do it by pressing only two buttons. The other times, it requires a bit more effort — it all depends on the type of printer and router you use. Here's the easy way:
Press a "Wi-Fi" button on your printer
Press a WPS button on your router
If that didn't work, refer to the printer's and router's documentation for instructions.
Make sure you connect your printer to the same Wi-Fi network as your Mac. Once they are both connected, install printer on Mac:
Open System Preferences > Printers & Scanners
Click on the plus button to add your printer
Select the printer from the list
If you see AirPrint next to Use, it means your printer is AirPrint-enabled so you can connect it right away by clicking on Add
If your printer doesn't support AirPrint, select your printer > Add > download printer drivers from Apple servers. The drivers should be downloaded automatically.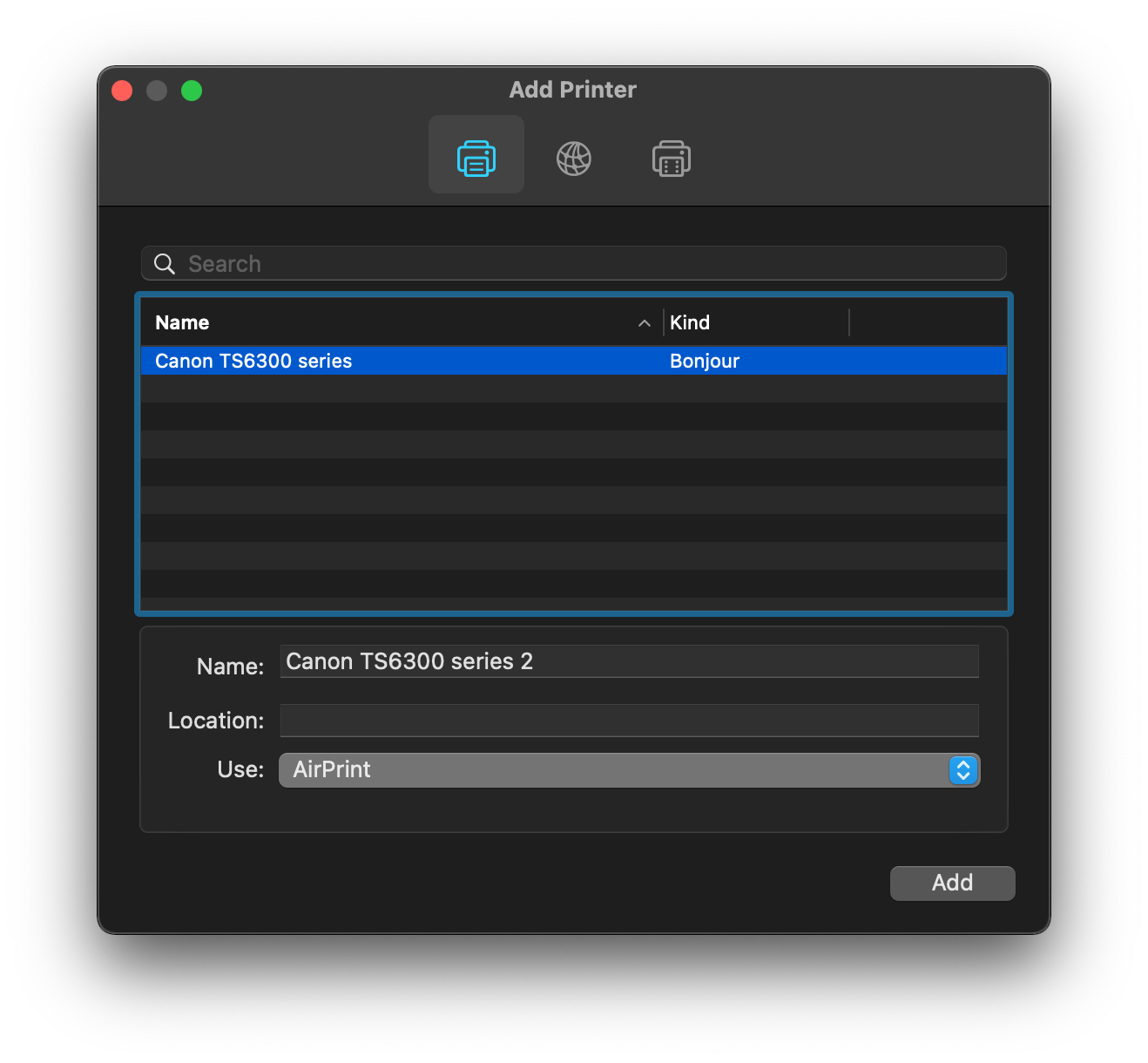 Choose a perfect location for your printer
NetSpot is a great tool for the owners of wireless printers. Whether you have connection problems or your printing is super slow, NetSpot helps deal with that. Essentially a WiFi scanner tool, it can check your room for weak Wi-Fi spots, run speed tests, and suggest ideal locations for your printer. And not only printer! You can use it to plan your home workspace in a way that you'll always have a stable and reliable Wi-Fi connection.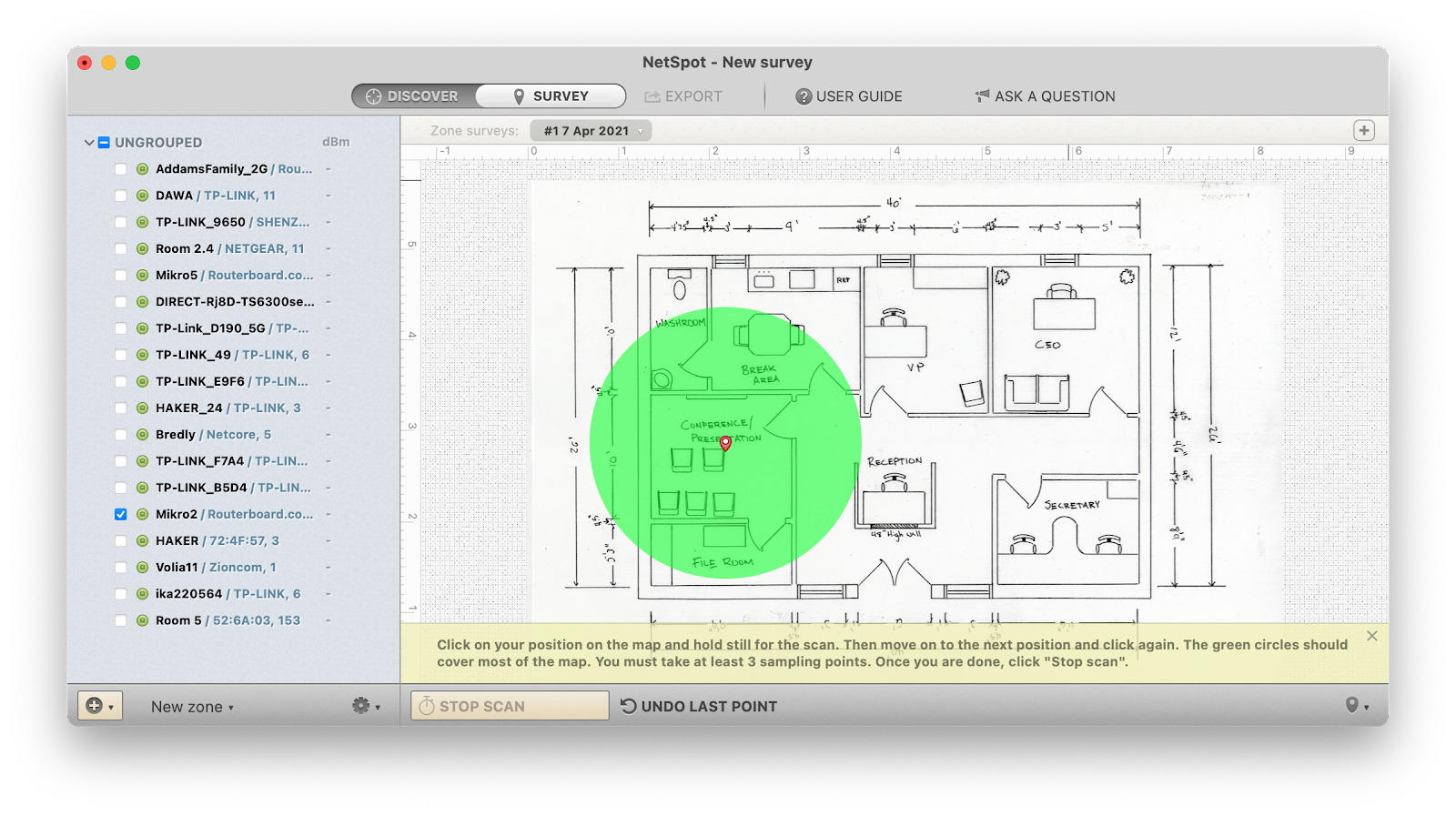 Add a USB printer to Mac
Connecting printer to Mac via a USB cable might sound like something people used to do in the previous decade. But in fact, it's even easier than adding printer on Mac via Wi-Fi. Usually, your Mac just automatically recognizes the printer connected through a cable and all you have to do is follow the on-screen instructions. Sometimes, you might run into a problem, though.
How do I get my Mac to recognize my printer?
The short answer is you can't. Whether your Mac sees your printer can depend on many things, from printer settings to the macOS version. The best you can do is to open System Preferences > Software Update and install the latest updates.
What to do if your Mac doesn't automatically recognize a USB printer
No luck? You can try adding your printer manually:
After you've connected your printer via USB, go to System Preferences > Printers & Scanners
Click on the plus button
Select the printer that has "USB" in its name and click on Add
Once your USB printer is connected, you'll see it in the left sidebar.
Add a Bluetooth printer to Mac
If you have a Bluetooth-enabled printer, you can pair it with your Mac and start printing (just as you do with wireless headphones). Before you pair your printer, add it to your printer list:
Make sure your Mac is running the latest macOS version (System Preferences > Software Update)
Turn on your printer (refer to the documentation if you don't know how to do it)
Open System Preferences > Printers & Scanners
Click on the plus button and select your printer from the list > Add.
When you need to print something, click on the Bluetooth icon on Mac > Bluetooth Preferences and pair your printer. An even easier way is to do it with ToothFairy.
ToothFairy is your magic wand for all things Bluetooth — no wonder the app icon looks like a magic wand! Pair any number of wireless gadgets with your Mac using custom keyboard shortcuts, switch between them, and instantly see battery levels. With Toothfairy, you don't ever have to dig through Bluetooth settings again.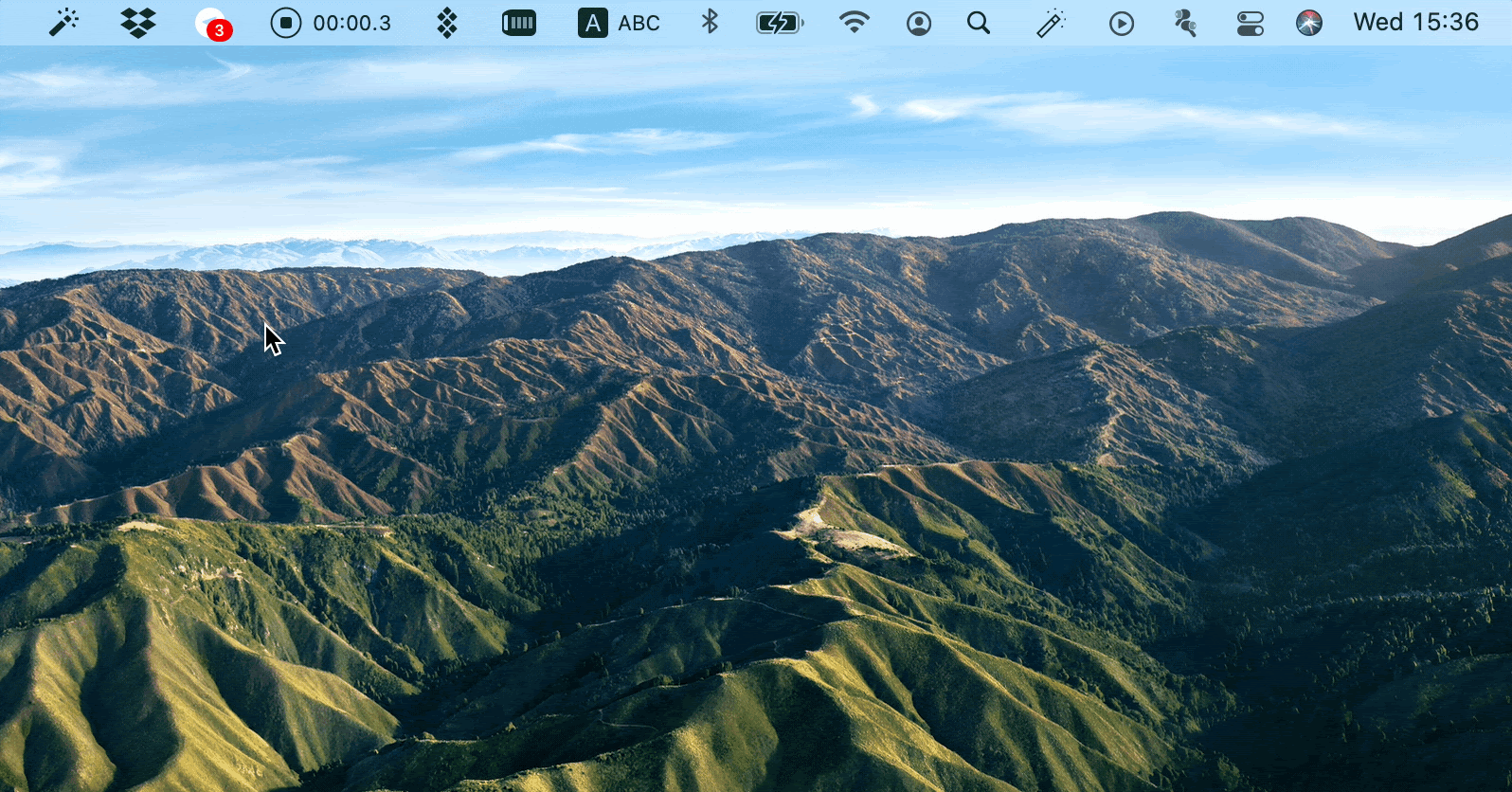 Add a printer to Mac via IP address
A surefire way to add printer to Mac is through its IP address. Use this method in case you don't see your printer in the printer list and therefore can't connect it. You'll need to know your printer's IP address (or host name), printing protocol, and its type — look for this information in the user documentation or contact support. Once you have the IP, here's how to connect your printer to Mac:
Make sure your Mac is running the latest macOS version (System Preferences > Software Update)
Turn on your printer
Go to System Preferences > Printers & Scanners
Click on the plus button to add a new printer
Switch to the IP tab (the web icon)
Type your printer's IP address or host name
Select Protocol (AirPrint, IPP, LPD, etc.)
Type the name of the printer (something like a laser printer or color laser printer)
Type the location of your printer (you'll see it in the pop-up menu)
Download printer drivers under "Use" unless you have the option saying " Select Printer Software"
Click on Add to connect the printer.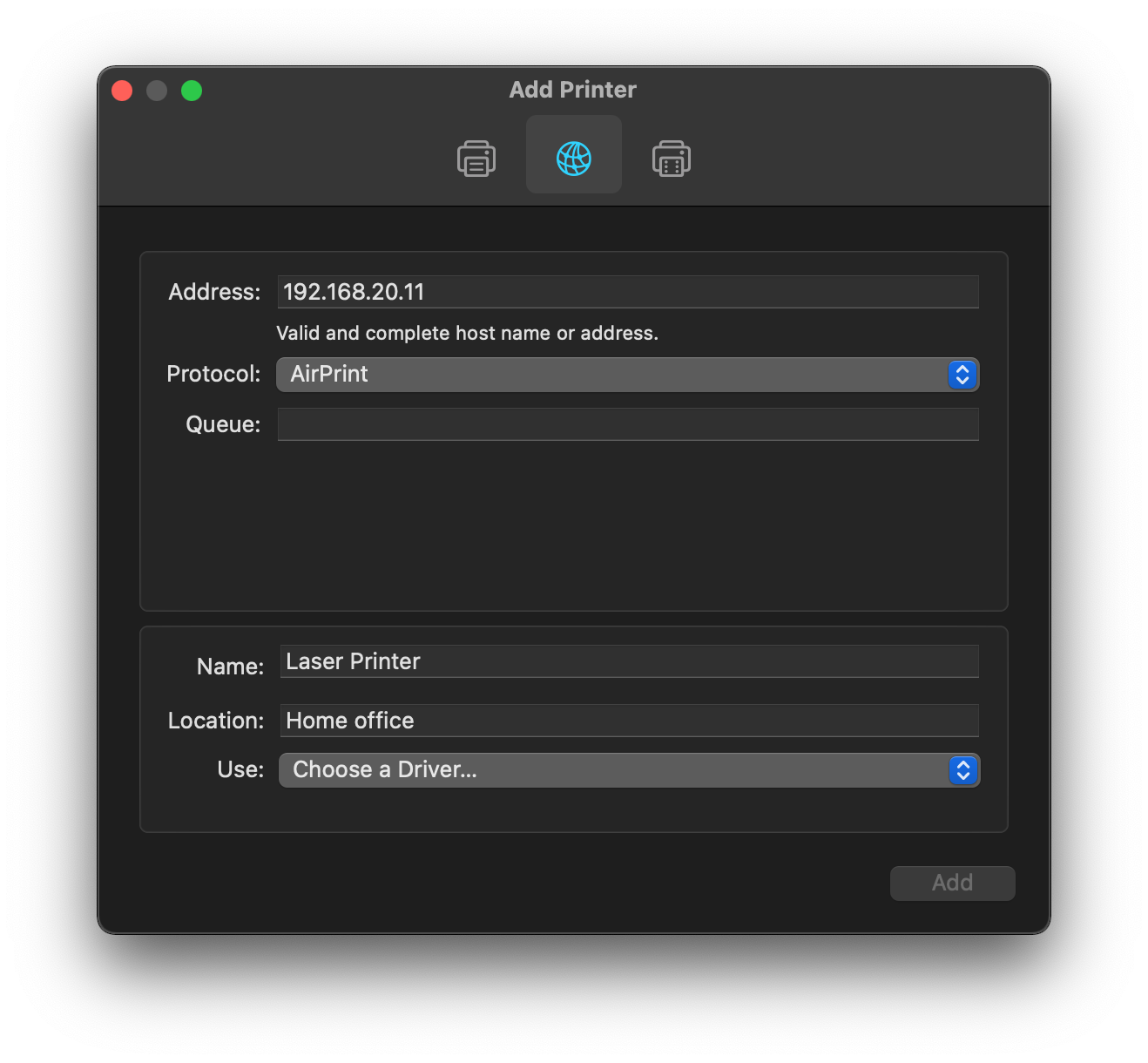 How to start printing wirelessly
You add your wireless printer to the printer list only once. After that, your Mac will automatically recognize the printer when you turn it on. You can also set your printer as default if you have multiple printers connected, or ask your Mac to always choose the last printer used (System Preferences > Printers & Scanners > Preferences).
Here's how to start printing:
In your text editor, click on File > Print, or press Command + P
In the pop-up window, adjust settings such as the number of copies, color, format, etc.
Click on Print — this will send you doc to the printer queue
If you want to stop printing, go to System Preferences > Printers & Scanners, select your printer, and open its queue.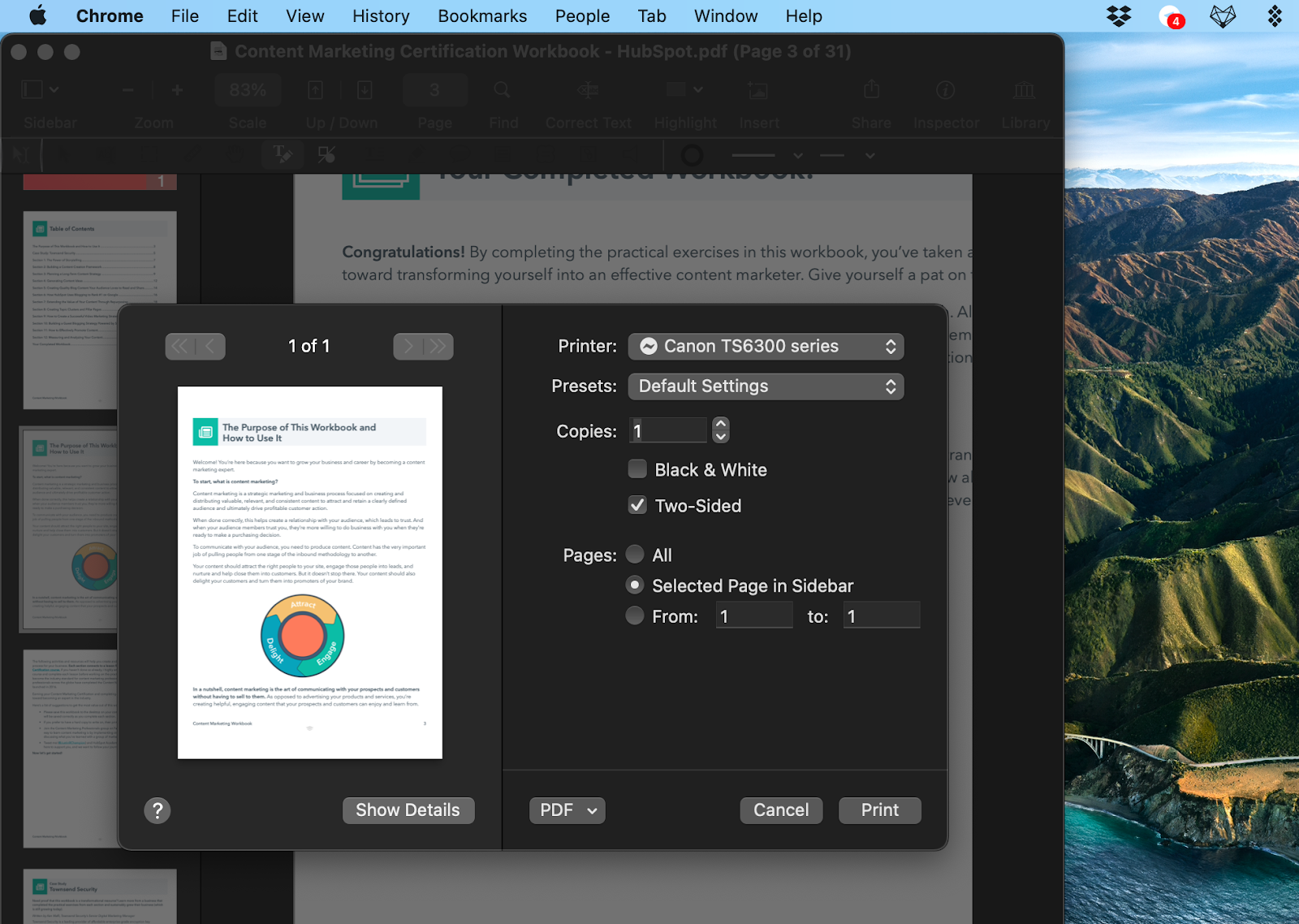 How to remove an unused printer from Mac
Now when we've learned about setting up printer on Mac, let's see how to disconnect it. If you stop using a printer, it's important that you remove it from your printer list. This will help you avoid confusion when you add new printers and also free up some space on your Mac (turns out printers create files that pile up and eat your storage!)
Here's how to disconnect an unused printer:
Open System Preferences > Printers & Scanners
Find the printer that you want to remove, click on it, then click on the minus button
Confirm you want to delete the printer.
CleanMyMac X will help finish the work by deleting all the files associated with an unused printer. Unfortunately, you can't do that by simply disconnecting the printer, the files will still remain on your disk. With CleanMyMac X, you can get rid of those leftovers in no time.
To remove the traces of old printers, use CleanMyMac X's System Junk module:
In CleanMyMac X, navigate to Cleanup > System Junk
Hit Scan to check your Mac for unneeded printer files
Once the scan has completed, hit Clean to delete the files.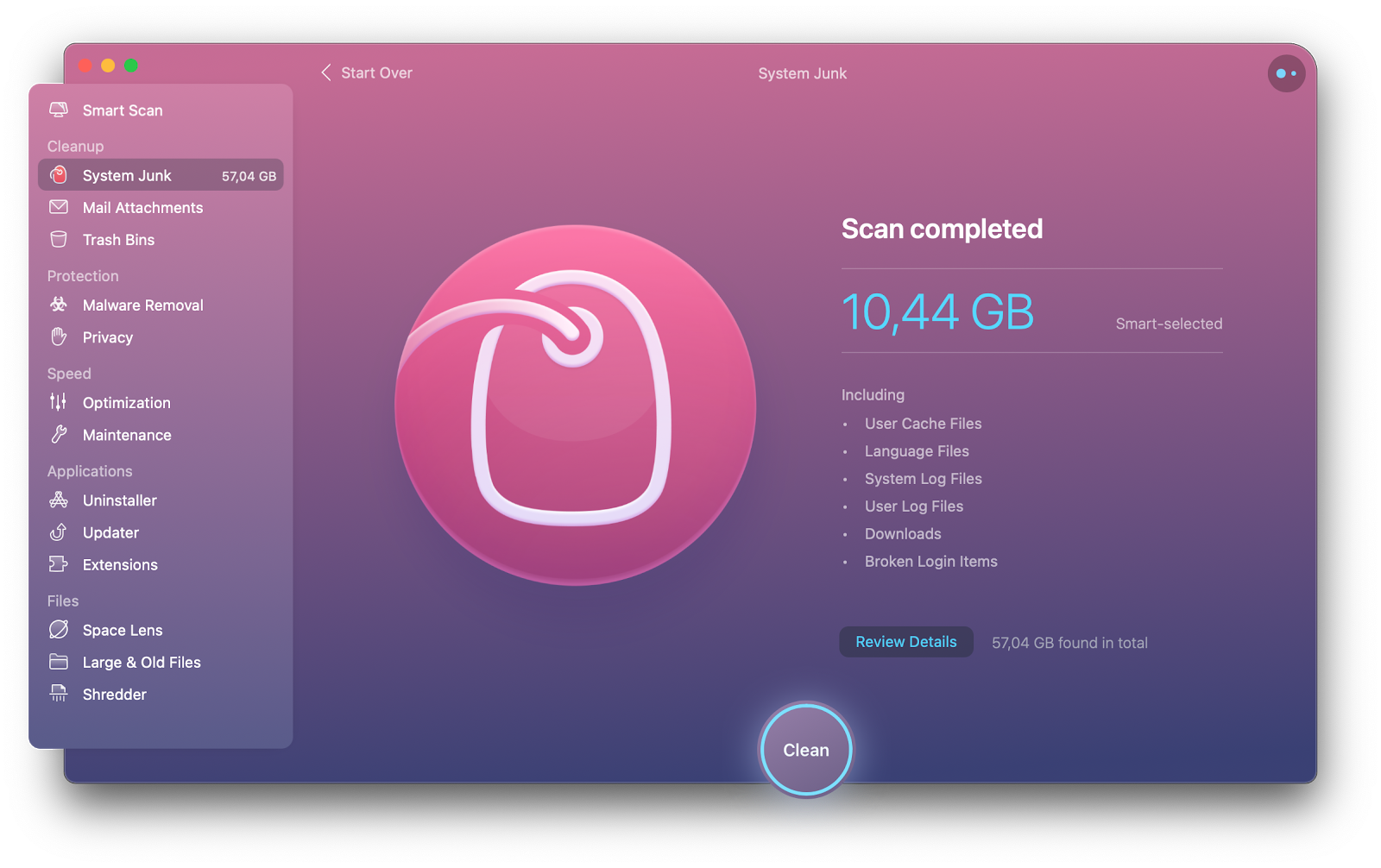 That's it. Your Mac is now ready for a new printer (and a bit of new system junk).
Conclusion
If you're currently in the process of choosing a new printer for home use, we recommend an AirPrint-enabled model. With AirPrint, you'll avoid the trouble of manually downloading printer drivers and save a lot of time on the setup process.
With wireless printers, use NetSpot to choose a good location for your printer. For Bluetooth printers, you'll really appreciate Toothfairy as a handy connection toggle. And, of course, whenever you disconnect an old printer, don't forget to remove system junk with CleanMyMac X. It will keep your computer clean and high-performing. CleanMyMac X, NetSpot, and ToothFairy are all available to try for 7 days free with Setapp.