The best MacBook docking stations In 2023
If you've been using MacBooks for the past decade or so, you've witnessed Apple's shift towards laptop minimalism firsthand. It started with the release of the original MacBook Air, which lacked a CD drive, and culminated itself in the 2015 MacBook model, which featured just one USB-C port and a headphone jack.
Things have gotten a little better since then, and current MacBook Air and MacBook Pro models do come with at least two USB-Cs. Still, if you use one port for charging, you have the other one to work with external monitors, hard drives, SD cards, and other devices. How do you do that?
Short answer — you get a MacBook Air or MacBook Pro docking station, which will turn your single USB-C into a variety of other essential ports. You might have also heard that there are Mac docking stations, Mac hubs, and Mac adapters. So let's start by talking about the primary differences between those.
The Best Docking Station For MacBook Pro
Since we'll be comparing top dock stations below, it makes sense to explain them first. The best MacBook Pro docks not only add the port capacity to your laptop but are also able to power your Mac, a few high-resolution displays, and other devices. They are mostly not meant to be portable, as a sort of station that you connect to once you get to your workspace.
MacBook hubs are similar to lots of Apple docking stations, which might cause confusion. They also have a one-to-many USB-port conversion, but are generally more mobile (i.e. smaller) and don't require a power source (which means most can't handle multiple displays at once).
USB-C adapters are the most compact and affordable of the pack, but also generally single-purpose, in that they would convert one USB-C port into one USB-A or HDMI, for example.
So, overall, if you have an office and keep yourself busy with external monitors and other devices, a USB C docking station is what you're after. And here are the best ones across a few categories.
Versatility: Elgato Thunderbolt 3 docking station
When it comes to having a little bit of everything, you simply can't go wrong with Elgato Thunderbolt Dock. It's beautiful enough to look organically next to your Mac. It's compact, measuring just 3 x 8 x 1 inches. And it still manages to pack all the essentials: three USB-As (with fast charging too), two Thunderbolt 3 USB-Cs, a DisplayPort, Ethernet, and separate audio ports for microphone and headphones. At around $250 retail MSRP, it's not exactly the cheapest option, but one might argue that it's definitely worth the cost.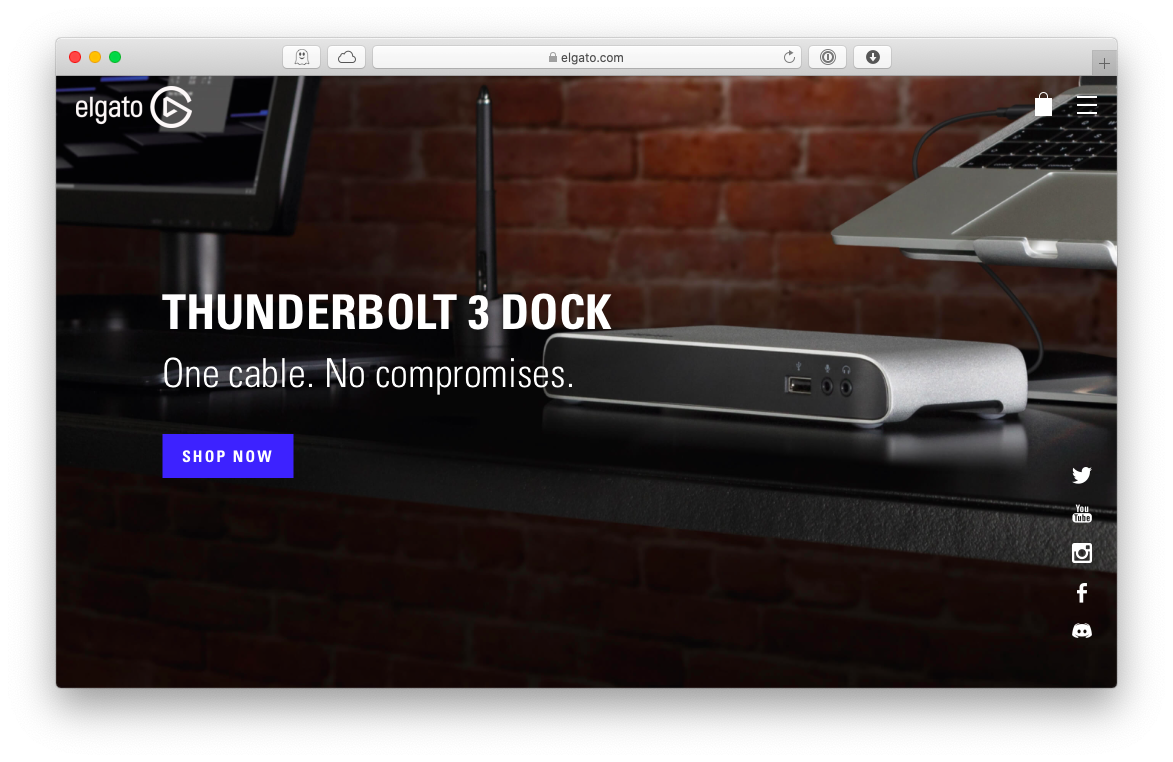 Design: Linedock MacBook dock
It's not often that you see a truly progressive idea in the world of MacBook accessories. That's why looking at the Linedock for the first time, you might not even understand what it does. This device might be the perfect MacBook Air docking station as it's literally a sleek (0.35-inch tall) base of the same size as the laptop.
Inside though, this Thunderbolt docking station really packs a punch. There are three USB-C ports with full power delivery, three fast-charging USB-As, an SD card slot, an HDMI, and a DisplayPort.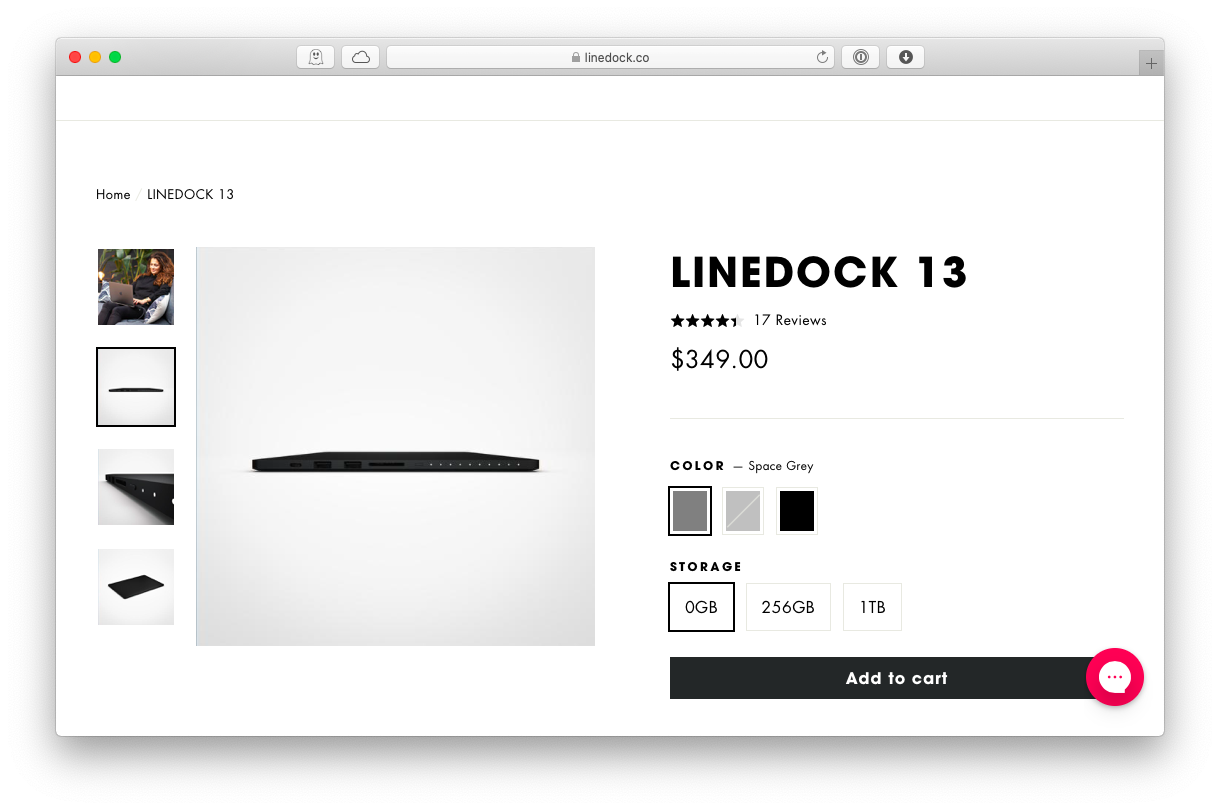 What's truly unique about Linedock, however, is that it also houses a 20,000 mAh battery, which can give your laptop a whole new charge (11 or so hours of productivity). You can also easily add an optional amount of SSD storage, up to 1 TB — a great way to save, since additional gigabytes with Linedock are much cheaper than the ones inside your Mac.
Yet another important factor that makes Linedock one of the best docking stations is its inherent portability, with a sleek profile that comes at just 2 lb and could be carried around without adding too much size or weight to your everyday bag.
Power: CalDigit TS3 Plus Thunderbolt 3 dock
When all you want is pure power, you can't miss the Thunderbolt dock station by CalDigit. It features a 85-watt electric output (enough to charge your MacBook Pro at full speed), a DisplayPort, five USB-As, two USB-Cs, Gigabit Ethernet, an SD card slot, in and out audio, as well as two super fast Thunderbolt 3s that can transfer up to 40 GB a second and support a 5K monitor.
Design-wise, CalDigit TS3 Plus doesn't look like anything special, but its vertical orientation certainly helps you save some desk space and its aluminum coating fits MacBooks quite well.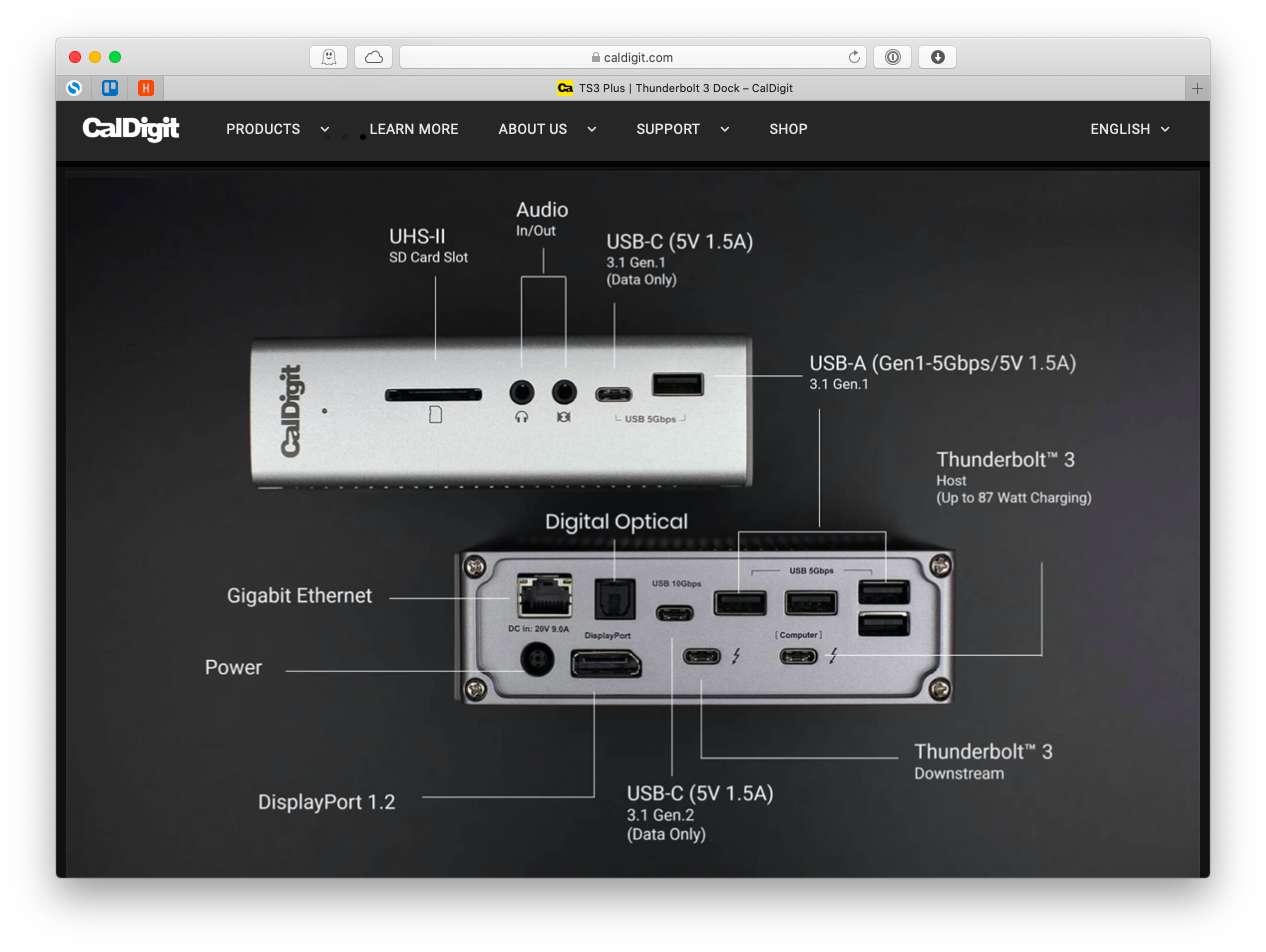 Space: Henge Docks vertical docking station
Lots of people today use their laptops outside the office but prefer to switch to an external monitor during the day. And if you want to save some space while using a large screen, you can run your MacBook in "clamshell" mode, completely closed.
Henge Dock for MacBook Pro offers you the best design for using your Mac with an external display. While your laptop is neatly tucked away, this Mac docking station provides two new 40-gigabit Thunderbolt 3 ports to connect power and any high- (or ultra-high-) resolution display available to you. Elegant and neat.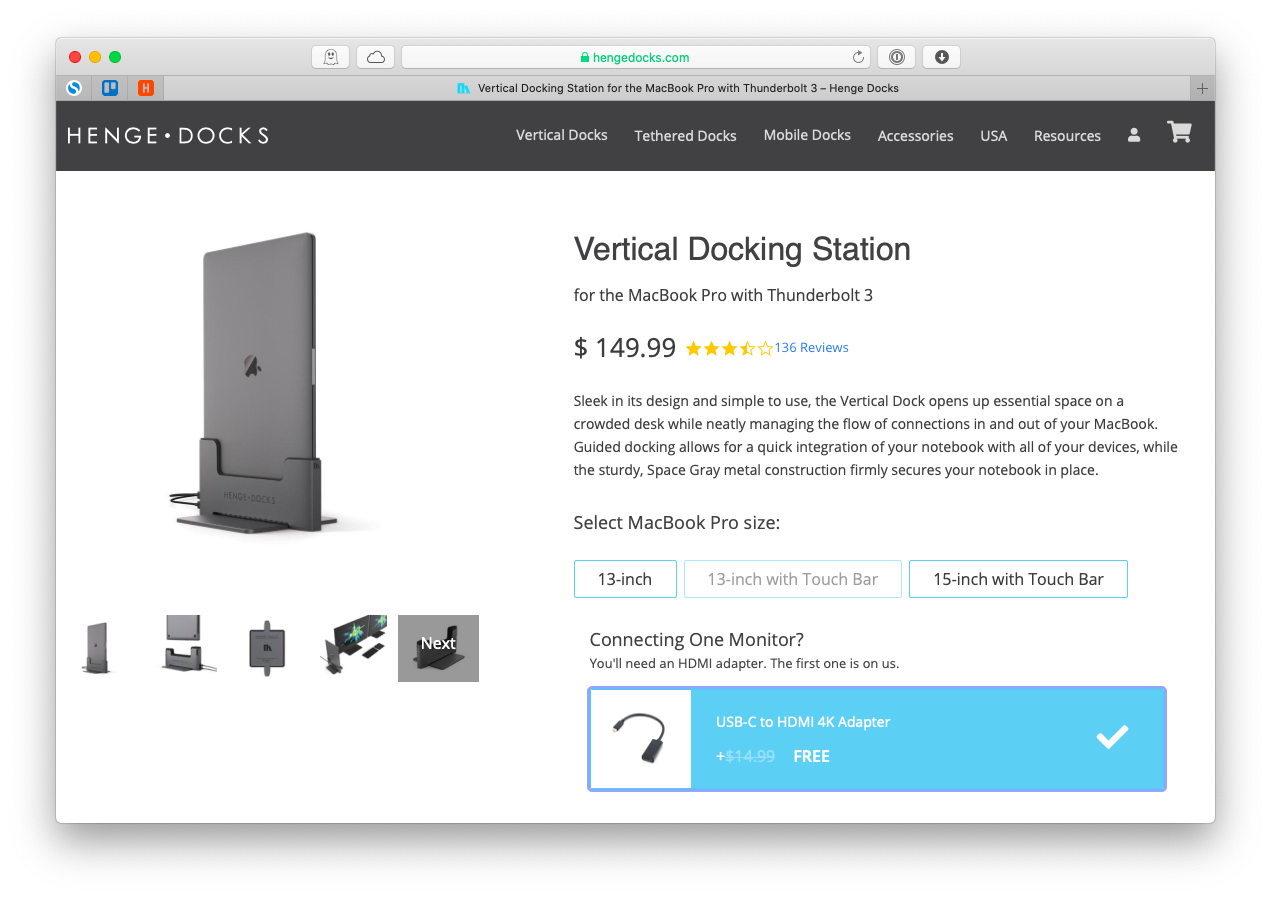 Security: Kensington SD5000T Thunderbolt 3 dock
If you find yourself frequently hot-desking in coworking spaces and local cafes as well as working from home on occasion, Kensington SD5000T might be your best bet.
This docking station for MacBook Pros and Airs alike (also works with PCs) has a USB-C port, which can be plugged into and linked with up to five other USB-C devices, two USB-As, a DisplayPort, Gigabit Ethernet, and a headphone jack, in addition to 85 watts of power delivery.
What's unique about Kensington, however, is its security port for a cable lock to prevent it from being stolen in a crowded space. Even better, you can mount this USB C docking station to your VESA-compatible display discreetly and secure that as well.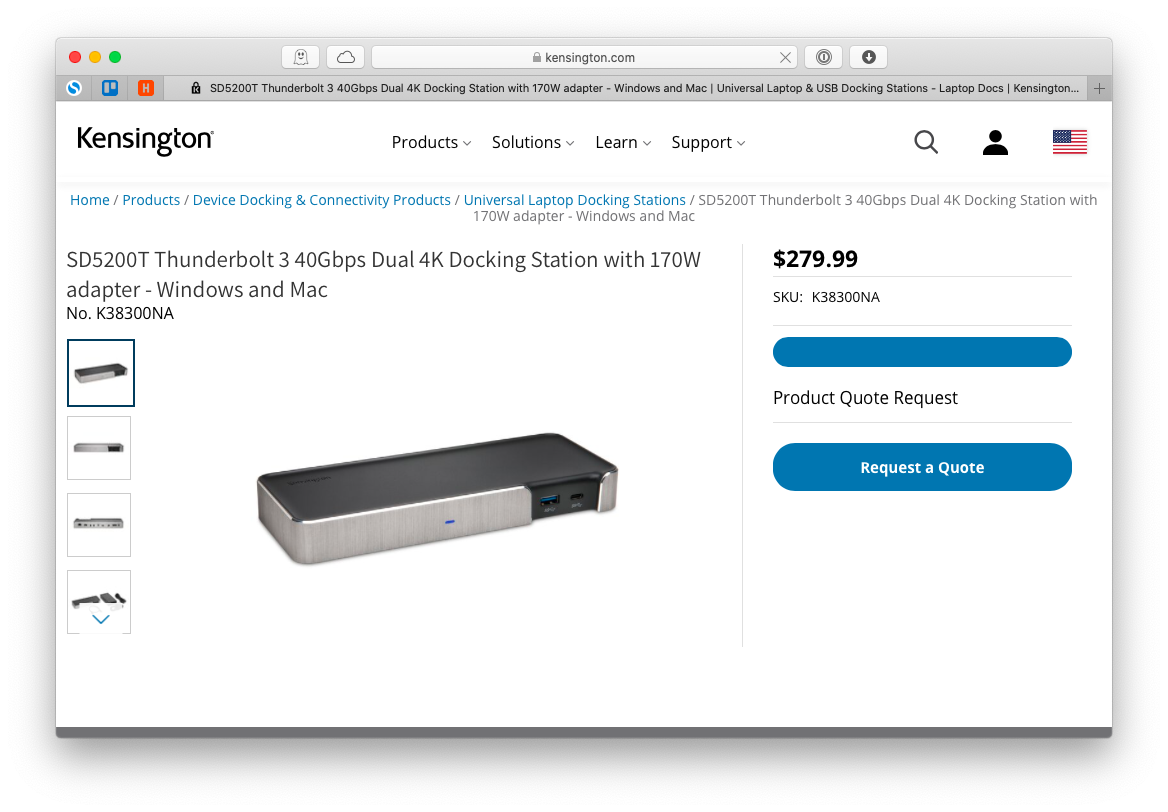 Connect any device to your Mac wirelessly
While having a MacBook docking station is a great way to connect virtually any USB device to your Mac, there are more elegant solutions when it comes to connecting Bluetooth-enabled gadgets.
ToothFairy is a nifty Bluetooth assistant that lives in your Mac's menu bar and lets you create immediate shortcuts to frequently used Bluetooth devices. For example, if you find yourself putting on wireless headphones as soon as you start your workday, you can turn your ToothFairy menu bar icon into a headphones pic and connect with a single click, instead of going through System Preferences every time.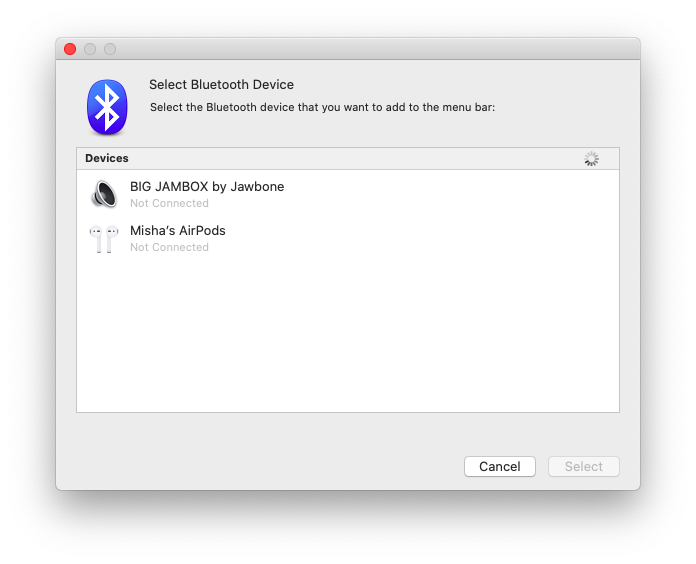 Transfer any data from Mac to iPhone
Even though you can technically wirelessly connect your iPhone to your Mac, you shouldn't expect quick processing from any task you throw at it. At the same time, working through the labyrinth of iTunes (now either Music, or TV, or Podcasts app) isn't exactly efficient either. What you need is a radically different solution.
AnyTrans is a smart manager for your iPhone content. It can not only transfer files but also act as a backup manager, a screen mirroring tool, a ringtone maker, and much more. The design of this app creates a pleasant separation from the iTunes confusion as well, by simply arranging all the actions as tabs on the left-hand side and providing a clear set of instructions. Just click on what you need to do in the menu and you're there.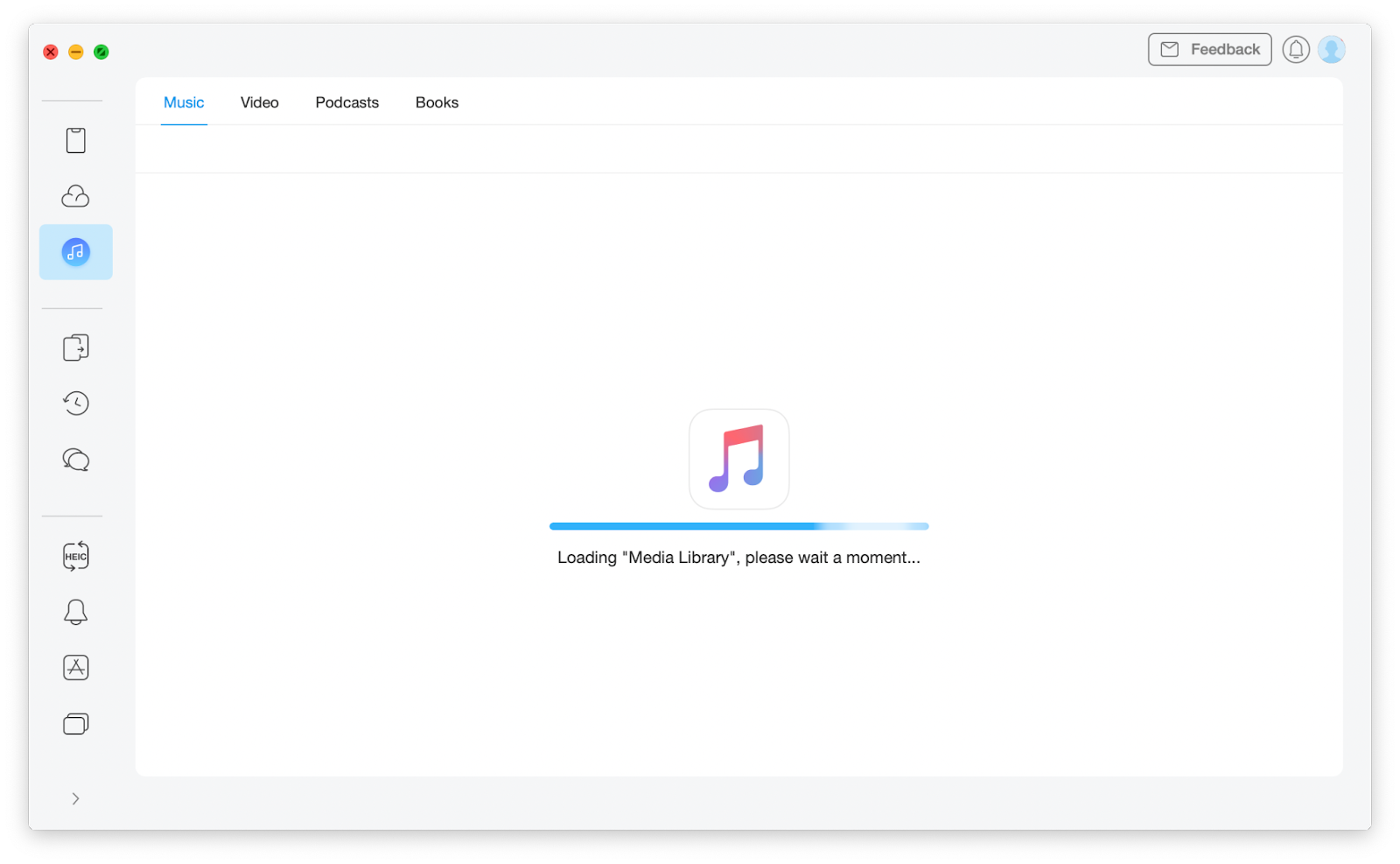 When you just start looking for a MacBook Pro docking station, you should be able to easily pick the best one from the appropriate category listed up top. Moreover, remember that you don't necessarily need to wire up all your devices, and that a Bluetooth manager like ToothFairy makes connections fast and easy. And when it comes to your iPhone, AnyTrans is by far the top manager you can find.
Best of all, ToothFairy and AnyTrans are available to you for free through a seven-day trial of Setapp, a platform with more than 240 indispensable Mac and iOS apps that cover everything from file management (Commander One) to journalling (Diarly). Now you know that your search for the best docking station for MacBook Pro is only the beginning!