What's the best cloud storage app right now?
Making the most out of your Mac often means investing in cloud storage. It is especially useful when you need to move files between devices, or you simply need more space than your Mac currently has.
Cloud storage started off as a way of "backing up" everything on your computer — in case it crashed or something disastrous happened — but now these services offer so much more. With the right cloud storage you can keep your Mac tidy, more efficient, and ensure you have everything you need on any device that you are using at the time.
Massive Benefits of Cloud Storage
The advantages of using cloud storage apps over keeping everything on your hard drive are multifold. First, cloud storage apps help people work with more flexibility, as they can store and sync documents, videos, and other collaborative tools. Second, although using a cloud storage app sometimes comes at a cost, it's usually way cheaper than trying to buy a laptop with a high-capacity hard drive.
As with any tool and app, you need to decide the exact features that would be most useful for what you need. To start, let's look at the most popular cloud storage platforms.
Go all Apple with iCloud
If every device you own is an Apple product, then iCloud storage could be the perfect solution. It is native, syncs across every device, and starts with 5GB for free, automatically built-in. After the first 5GB, you can start to pay $0.99 per month for 50GB, $2.99 for 200GB, and $9.99 if you need up to 2TB of storage.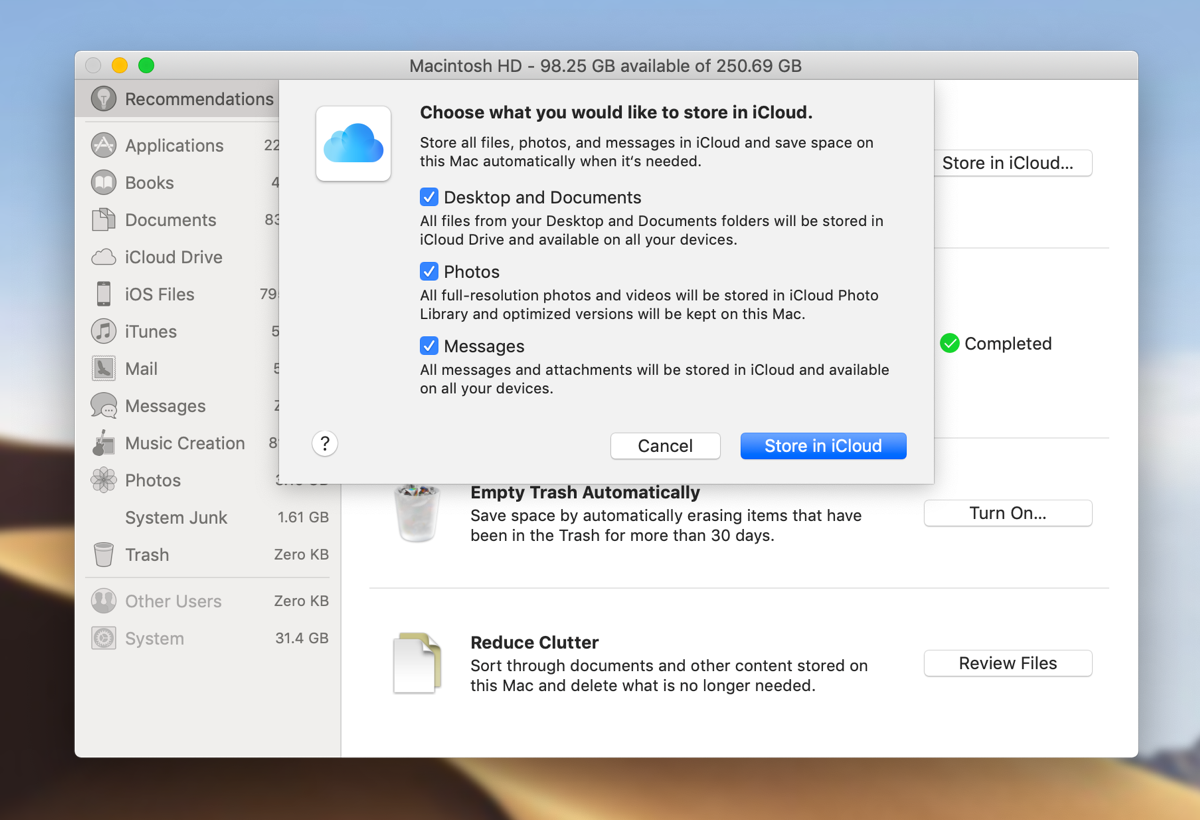 However, if you need to share and sync documents with Windows or Android devices, it can get a little more difficult to work collaboratively. There are no native Windows or Android alternatives for popular Apple apps, such as iWork, which means you need to update documents using a web interface.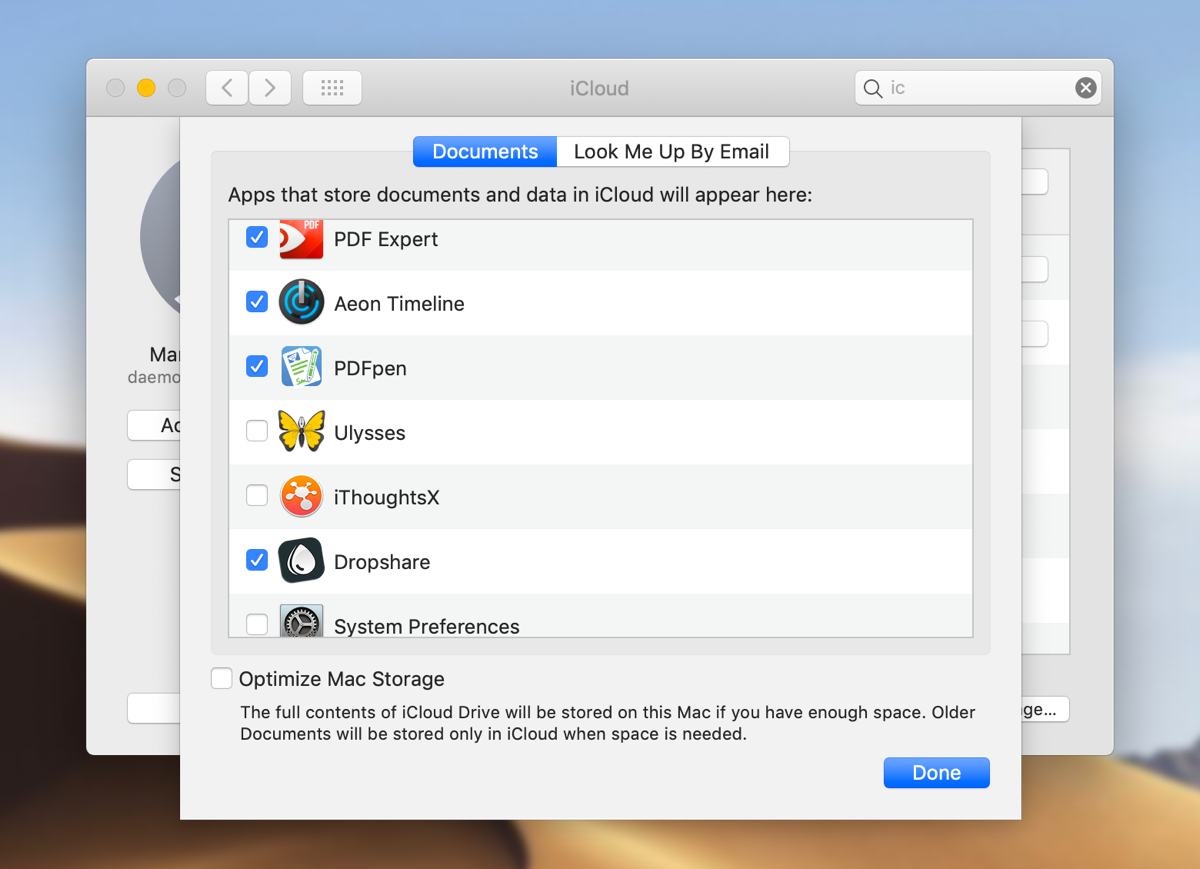 Work collaboratively with Google Drive
Part of the newly renamed Google One suite of services, Google Drive is the storage that everyone gets when they open a Gmail account. It starts with 15GB of free storage (which includes every email and attachment in your Gmail account). After that, you need to pay $1.99 to upgrade that to 100GB.
Google is also introducing a 200GB plan for $2.99, and it has a 1TB plan for $9.99, that is doubling to 2TB for the same price once Google One is released everywhere. Drive also includes a suite of collaborative web tools, such as Docs and Slides, that are invaluable for many who work collaboratively.
For those who often switch between Mac devices and Windows, or who work with others further away, Google Drive is an affordable no-brainer service.
OneDrive to combine storage and MS Office tools
Equally useful when working between devices and platforms, Microsoft OneDrive works very well with macOS and iOS devices.
It starts with a free 5GB worth of storage, or $1.99 for 50GB. But where OneDrive really shines for businesses and professionals working with others around the world is the $9.99 tier for 1TB (or $99.99 per year). At this price point, you can provide 5 users with their own 1TB of storage, plus full versions of Word, Excel, PowerPoint, Outlook, and OneNote that can be installed on up to 5 laptops, smartphones, and tablets.
OneDrive could be perfect as a family package or for a small team in a company, or a startup crew. Especially if people are switching between macOS, iOS, and Windows devices. It makes collaborative work far easier to manage.
Run quick with Dropbox
Unlike other platforms mentioned above, Dropbox is primarily a storage rather than collaborative solution. By far, the largest benefit of Dropbox is its synchronization speed and straightforward, folder-based interface. You can start with a free 2GB worth of storage and then upgrade to 1TB for $9.99.
But as MacWorld has mentioned in a review, "Dropbox was the go-to cloud storage and sync service eight years ago, but has since been surpassed by more robust, flexible, and affordable offerings from its competitors."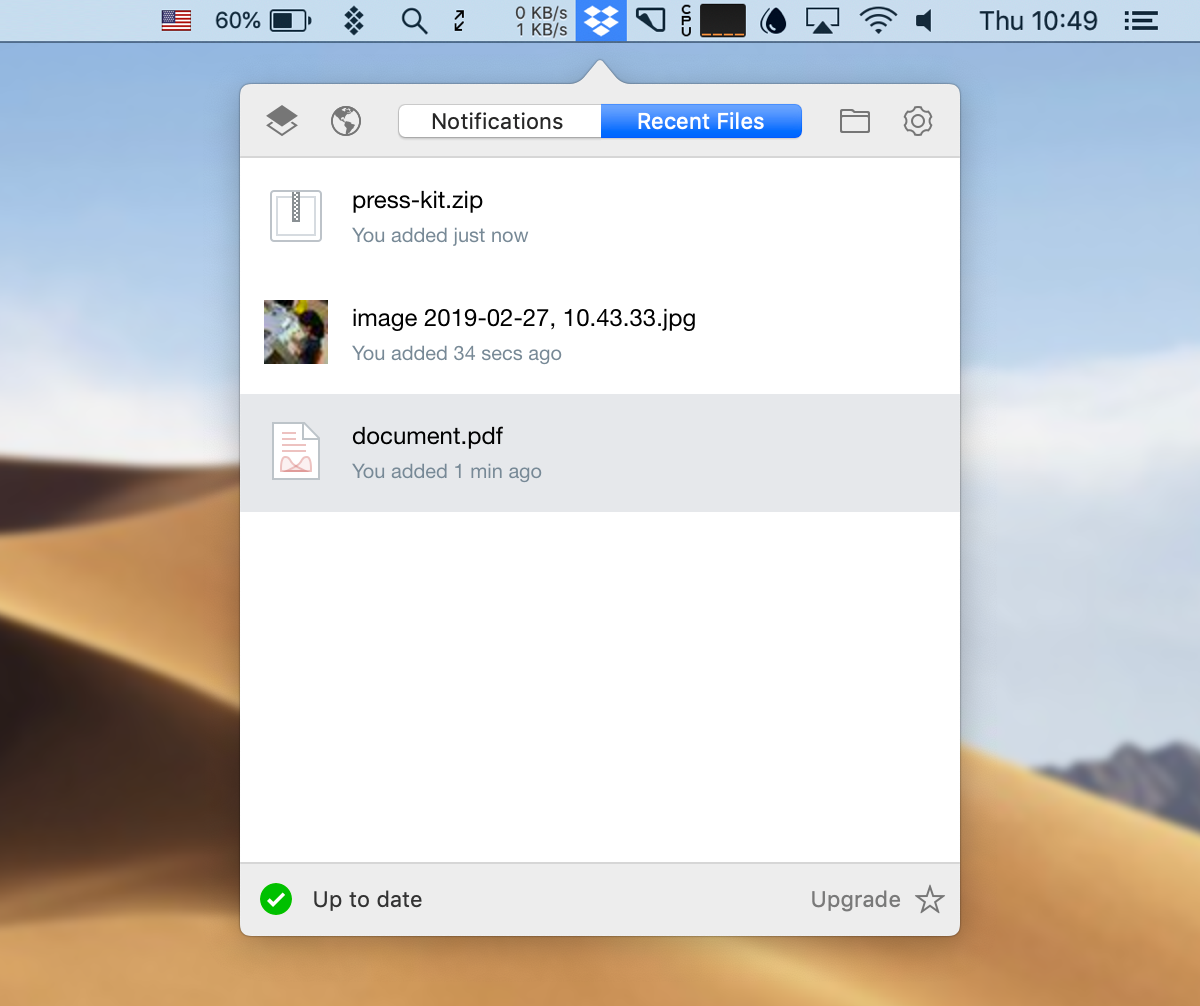 Alongside these, there are numerous other services, such as Box and Amazon Web Services (AWS), with multiple storage and hosting solutions. All these platforms are market leaders for consumer cloud storage and all of them integrate with the variety of apps for effective collaboration and sharing.

Use your server of choice with ForkLift
ForkLift is a fast and reliable, yet incredibly simple to use FTP client for Mac. It allows you to connect to multiple servers and easily switch between them and your apps to copy, upload, or compare files in a blink — all with a proper split-screen view of a robust dual-pane file manager and file transfer client for macOS.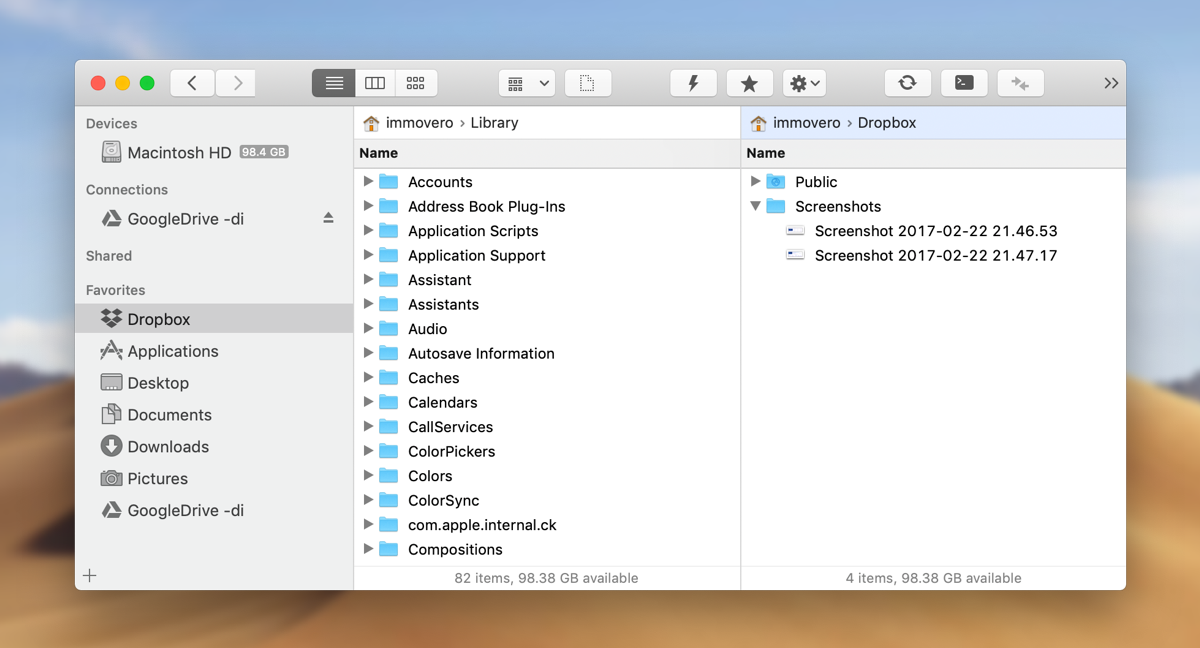 Control file sharing with Dropshare
Dropshare is a secure platform, which brilliantly works with your favorite cloud hosting providers, such as Google, Microsoft, and AWS.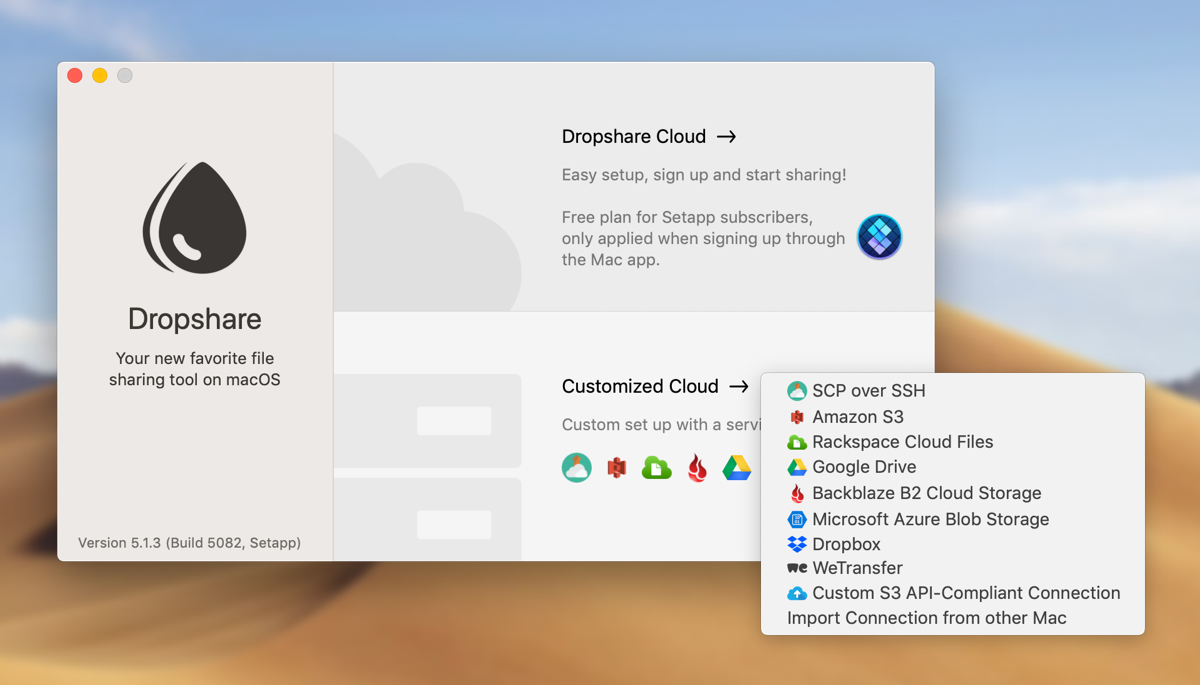 With its powerful ecosystem, this robust file sharing app is what you need if you work with different files online and often need to limit shared links access. Upload files with the drag-and-drop functionality in bulk and share files or images with family, friends, customers, and colleagues in a secure way by setting a password to your links.
Still not sure which cloud storage solution to choose? Try them all. It helps that all of them offer free tiers you can explore before you commit. Similarly, Forklift, and Dropshare are all available to try free for seven days on Setapp, which is a curated collection of over 150 high-quality Mac apps.