How To Change Login Password On Mac
The most basic and effective way to protect your personal data is to have a MacBook lock screen password to greet you every time you wake your Mac. This password should ideally be unique, not used as your Apple ID or any other apps, and kept to yourself.
It's also good to know how to change password on Mac, so you can keep your Mac login fresh and impenetrable. After all, passwords get stolen online all the time, and if you've used it somewhere else before, it might no longer be secure. Additionally, you never know who might've seen you typing your password in to unlock your device.
Let's look at what exactly you need to do to change passwords on Mac, so your security is never compromised.
Best Ways For How To Change Mac Password
There are generally three things you need to know about how to change MacBook passwords: the actual process, the possibility of using Apple ID as backup as well as general Apple password requirements, and removing a password from your MacBook lock screen completely, which is definitely not recommended but could come in handy in some specific situations.
Simple steps to change passwords on Mac
In macOS, all the items responsible for logging you into the system (passwords, startup apps, etc.) are located in the Users & Groups menu:
Open System Preferences ➙ Users & Groups
Make you're in the Password tab
Select Change Password… (if the option isn't available, click the lock icon and enter the current password first)
Type your old password followed by the new password twice and create a hint that will help you remember it (but don't be too obvious)
Click Change Password
Voila! Your Mac login has been changed. From now on, make sure to enter the new password on your MacBook lock screen and put a recurring event in your calendar to renew the password every three months or so.
Use Apple ID as Mac login backup
For those who can't remember the password they had for years, let alone the one they are supposed to change every few months, there's an obscure but very useful tip of using their Apple ID as backup if they forget the main MacBook lock screen passcode.
Here's how to see the Apple ID login backup feature:
Go to the Apple icon ➙ Lock Screen
Try to enter the wrong password three times or so. A small menu with the option to reset your password using Apple ID should appear.
Click on the play icon
Type in your Apple ID and password
Hit Reset Password
Enter the new password and hint (again, something not obvious), and click Reset Password once again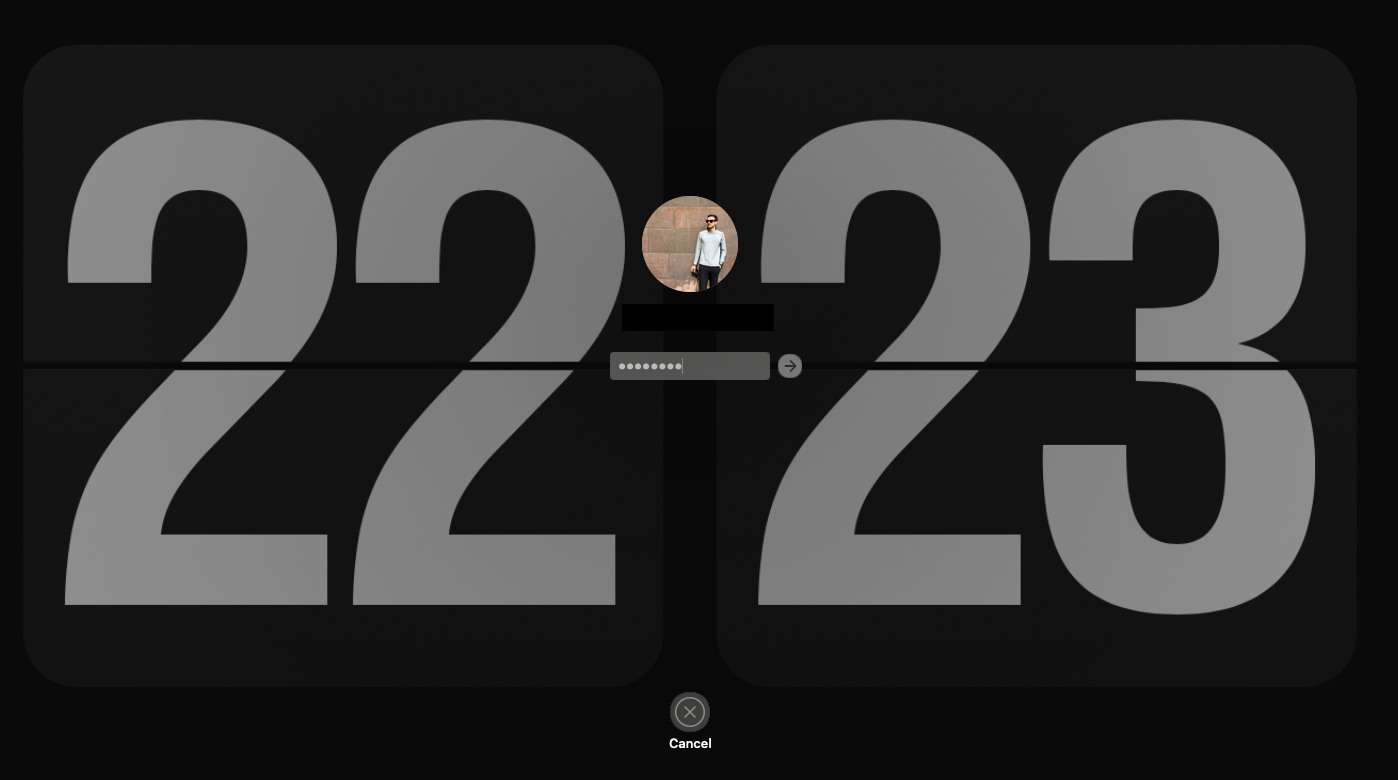 One thing to note here is that your Mac login password is associated with your Keychain Access utility. So if you store a lot of information in your keychain you better remember that old password of yours — otherwise all of it will be gone. So it could be a good idea to store another hint for your Mac login password somewhere on the hard drive, just for this kind of a scenario.
Disable MacBook lock screen password completely
If you know you're just going to forget your Mac login eventually, you can definitely try to turn it off beforehand to avoid getting locked out and losing your data. This is definitely not recommended and will leave your Mac vulnerable, but in some cases this could be the only viable option.
To bypass the Mac login password:
Launch System Preferences ➙ Security & Privacy
In the General tab, uncheck the "Require password…" option (enter your password first to unlock the changes, if prompted)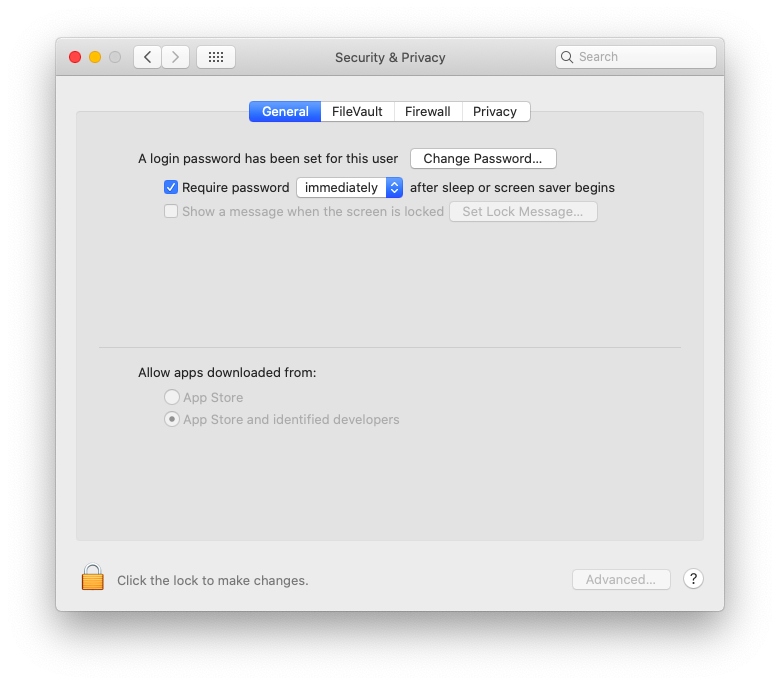 Now your Mac will be left unlocked, no matter how long you're away.
Reset Mac logins via admin user
If you share your Mac with someone else or have a corporate laptop, of which you're not an admin, and the Apple ID backup doesn't work, you can request the admin to create a new password and log you back in.
To change Mac password through the admin user:
Let the admin user open System Preferences ➙ Users & Groups
Pick yourself out of the profiles in the side menu
Click Reset Password… and enter the new combination
Why to always use a password manager
The key issue for how to change login password on Mac is people's frequent reliance on the built-in iCloud Keychain, which uses the same forgotten password with no possibility of retrieving your documents. To avoid this issue completely and create a safe division of labor in your Mac, you need a professional password manager.
Secrets is the most user-friendly electronic password vault around. Its industry-standard encryption doesn't only keep all of your passwords completely safe but also stores sensitive notes, credit cards, WiFi credentials, and more.
Once you're logged in, Secrets syncs all of its information securely over iCloud to all your devices and is available with a single click to fill out passwords in Chrome and Safari too. The app's intuitive password-generation feature shouldn't be taken for granted either — it's by far the best way to ensure that your Mac logins will remain as secure as they can be.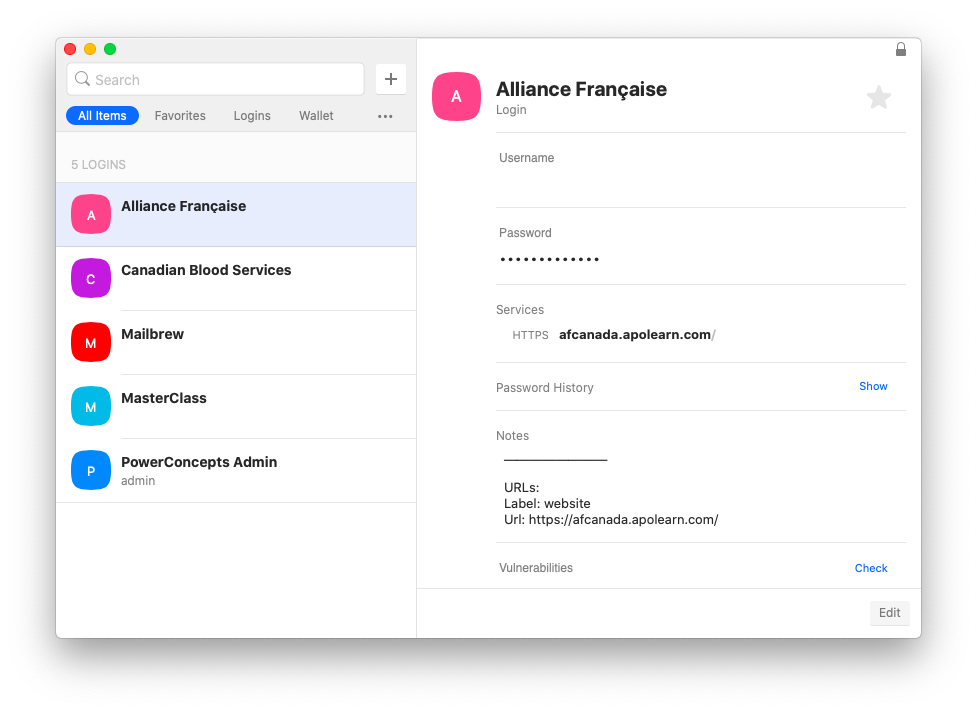 Simplify your MacBook lock screen activation
Here's the ideal scenario that will minimize the probability of your Mac ever getting exploited: every time you step away, you should set a MacBook lock screen password. But how do you do this in a way that doesn't disrupt your daily flow? After all, you do this dozens of times every day.
One Switch is a genius lightweight solution that might just save you some of your precious time. This utility lives in your menu bar and is essentially a beautiful customizable switchboard for any toggle-style action. Turn on Dark Mode? Prevent from sleeping? Connect AirPods? All available in just one click. And, of course, you can lock your screen the same way too. Simply indispensable!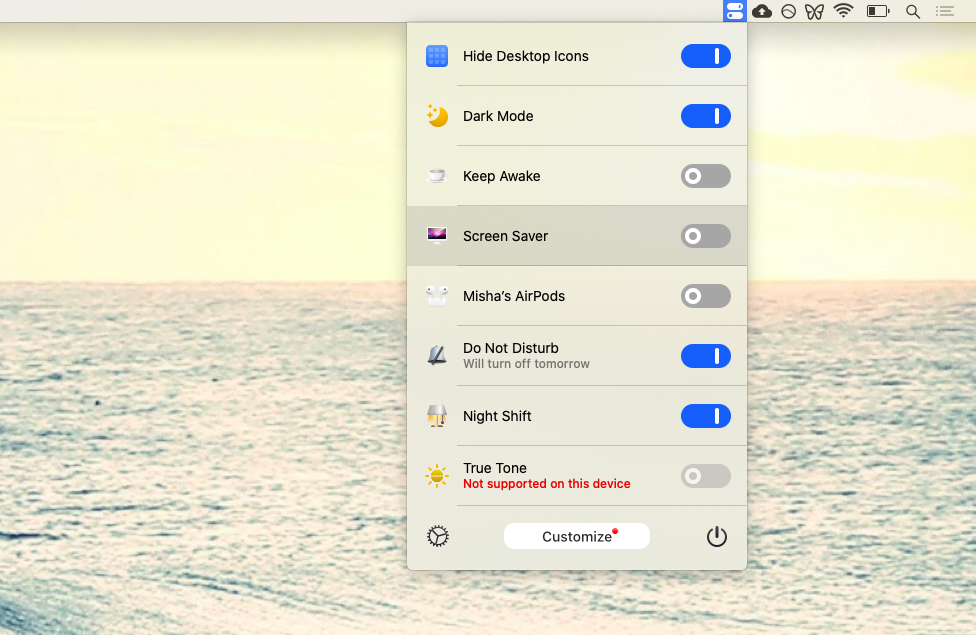 Overall, learning how to change password on Mac isn't difficult, whether you want to do it while logged in, through an Apple ID backup, or even via an admin user. What's more important, however, is to change passwords on Mac regularly with the help of a high-quality password manager and lock your Mac religiously every time you step away.
Best of all, Secrets and One Switch that have been mentioned above are available to you today at no cost at all, thanks to a free seven-day trial of Setapp, a platform with more than 200 top-shelf Mac apps that enhance any task, be it keeping your accounts secure or mastering shortcuts or getting your mobile devices to sync seamlessly. But first, make sure your private information stays private, no matter what.