We all have dozens and even hundreds of passwords to remember. Your Mac password, like a credit card PIN number, is one of the most important, so it can be a nightmare if you forget it. But it's not the end of the world. There are a few easy ways you can reset your Mac password and make sure you don't lose it ever again.
How to recover a forgotten Mac password
Due to the robust security within Apple's new macOS operating system, there is an especially high emphasis on data protection. Whether you're simply logging in, downloading new software, or trying to delete files or apps from the hard drive, you will always need to input your Mac password. So it's wise to take a few precautionary measures to avoid losing it and make it easier to recover.
Use Recovery Mode
Apple provides a tool to replace your Mac's password through bypassing all of the previous steps. This is the best option if you don't have a password hint, can't log in via another account, and have completely forgotten your password too. To start Recovery Mode:
Turn off your Mac
Press the power button while holding Command + R
The Mac will boot into Recovery Mode. When you see the load bar appear, you can let go of the keys.
Select Disk Utility and press Continue
Go to Utilities > Terminal
Enter resetpassword and press the Return key
Select the main hard drive
Select the User Account you'd like to change
Enter a new password and create a password hint
Click Save. A warning will appear that the Keychain Password hasn't changed. Click OK.
Turn off your Mac and start it up again. Now you can log in using the new password.

Change password from another account
If you happen to share your Mac with another person, and they have their own account, you can use their login to reset your password. Or, if you have a different account on the Mac that you know the password to, you can recover your Mac admin password by following these steps:
Click on the Apple logo in the menu bar and Log Out
Select the alternative account and enter the password
Open System Preferences > Users & Groups
Click the Lock icon in the bottom left
Enter the password again
In the sidebar, select the account with the missing password
Click change password
Fill in the New Password, Verify, and Password Hint fields
Click Change Password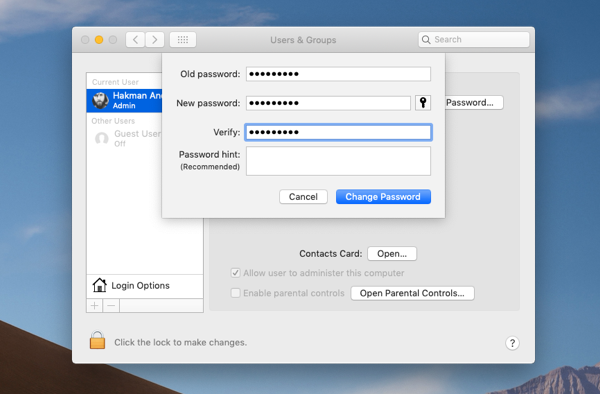 Now the password for that account has been changed, allowing you to log in using the new password. However, this doesn't change the password for the Keychain (macOS's password management system), and you'll be asked when you log into the account to update the keychain password. This requires you to enter the old forgotten password, so you'll have to click Create New Keychain.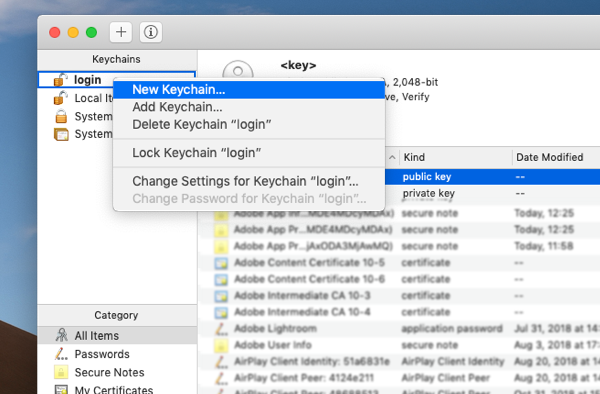 That could be a big problem. If the other user isn't registered as admin, they won't be able to change the password for you. In that case, you should try using a Recovery Mode instead.
Get a hint for your password
Before resetting your password, you should always check to see if the password hint jogs your memory. The hint is a phrase you entered relating to the password when you first set it up and is triggered once you make three incorrect password attempts:
Open System Preferences from the menu bar
Select Users & Groups and click the Lock icon in the bottom left to make changes
Press the Return key three times for the hint to show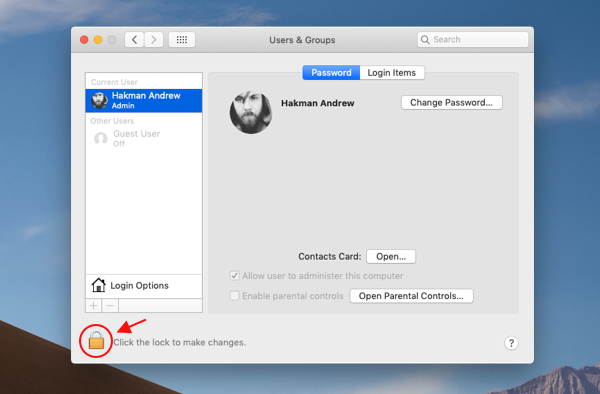 The app window will shake each time you press Return, with the third shake generating a password hint which will appear below the password field. Hopefully this initiates a eureka moment making you remember the login and bringing an end to the password perils.
Sometimes though, the hint doesn't show up. That could be because your Mac wasn't set up to show password hints in the Login Options. Fortunately, there are other solutions that can help you find your password as well.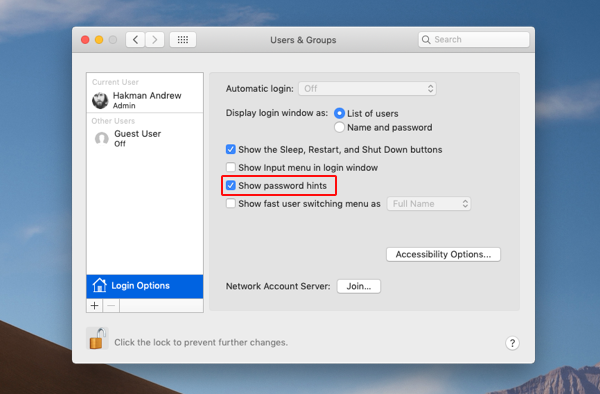 Resort to Target Disk Mode
When all other options fail, you can try using Target Disk Mode to help you recover whatever you can from the lost Mac. Using another Mac, you can access the hard drive of the Mac in question and save any wanted data. Here's how to do it:
Shut down the Mac
Connect to another Mac using a FireWire or Thunderbolt cable
Start up your Mac and hold the T key while it loads
This activates Target Disk Mode
The hard drive from the lost Mac should now appear, allowing you to recover and save wanted data onto the new Mac.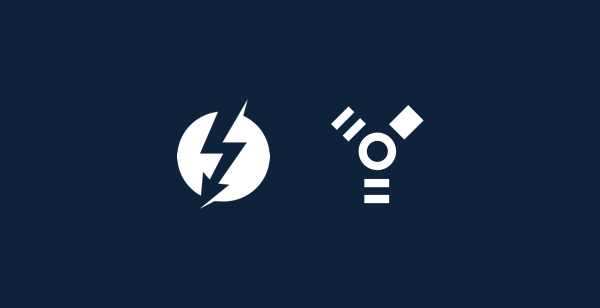 Always protect your data
Due to the fact that Recovery Mode provides a nifty way to resetting the Mac password, you may be wary that anyone can hack your Mac. Once someone accesses your Mac, you lose all control over it. To prevent this from happening you should encrypt the data on your hard drive with a built-in FileVault utility.
Turning on FileVault though means that the Password Reset option won't be available unless you unlock it with Disk Utility. To set up FileVault:
Go Apple > System Preferences > Security & Privacy
Click the FileVault tab
Click the Lock icon and enter login credentials
Click Turn On FileVault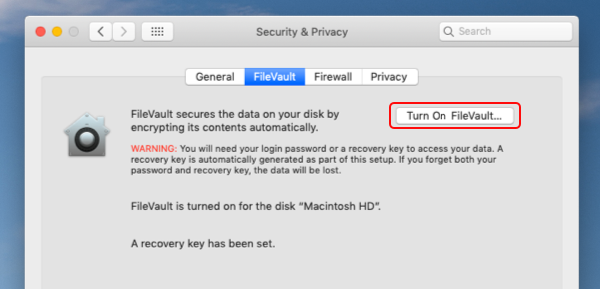 Once done, you will receive a Recovery Key and password, which you should try your best to take note of. If you lose both of these, your data won't be recovered and will be lost forever.
Find lost passwords using Keychain Access
In case you've lost one of your internet logins or don't remember the password to your WiFi, it's very likely that you can recover it using your Mac's native password manager — Keychain Access.
To recover a password with Keychain Access:
Launch the utility from your Applications folder
Use the search field in the top-right corner to filter for what you're looking for
Double-click on the wanted item
Check Show Password and enter the Keychain Password to reveal it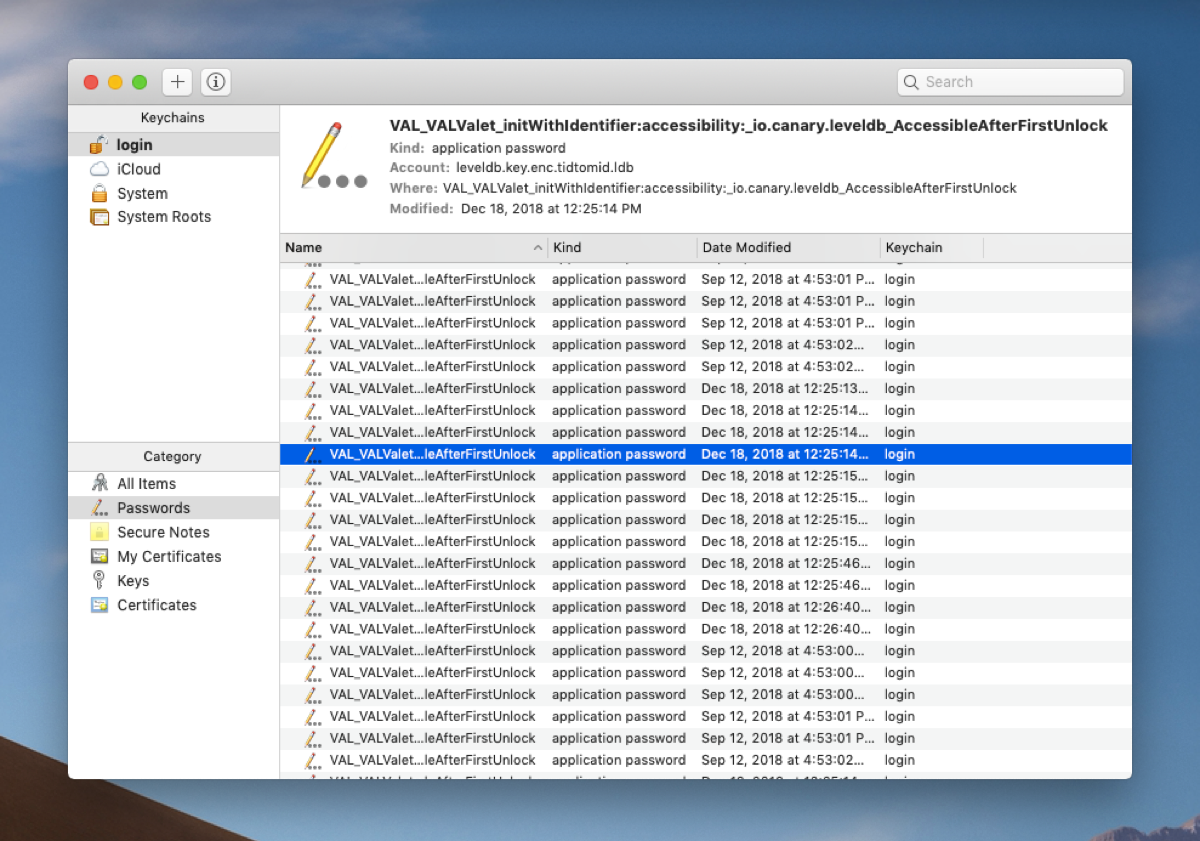 Although Keychain Access can be very useful in finding passwords you thought were lost forever, it's rarely used intentionally due to its clunky interface and messy save-all password behavior. However, using a password manager nowadays in general is a must. And if you have to start somewhere, look no further than Secrets.

Store passwords using Secrets
Secrets is a simple but robust password manager that can become your central point of reference when looking for passwords, WiFi passcodes, secure notes, credit card numbers, and other personal information.
The app is supported by the industry-standard PGP encryption so none of your files will ever get exposed. And no, saving your passwords in the Notes app or on paper is not a good idea. Thankfully, Secrets is very easy to use.
Download and launch Secrets
Proceed through the setup guide
To save your first password just click on the plus icon next to the search field and fill out all the necessary information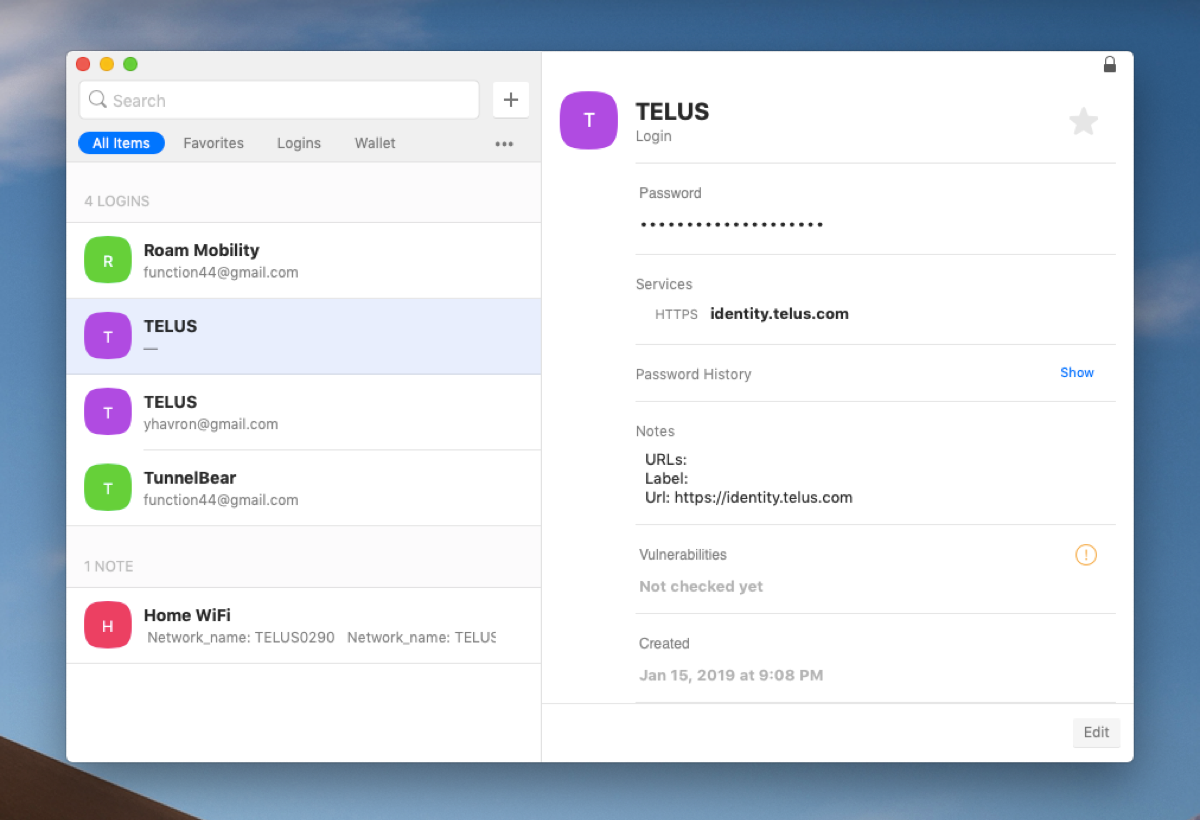 Additionally, Secrets has an importing feature where you can download all your existing passwords from other managers or even as a simple .csv file. And moving forward, Secrets can be populated through a handy browser extension with a quick built-in password generator.
Taking all the necessary measures to stay safe online is a must. This includes having good password hints for your Mac, knowing how to navigate through the Recovery Mode, and of course using a good password manager like Secrets, which is available for a free trial through Setapp, a platform of over 120 best Mac utilities that can help you out in just about any scenario.
Get 100+ Mac apps for any job
Sign up to Setapp and try them for free.
Try for free