How to use Target Disk Mode on Mac
As you use your Mac over the years, you'll keep discovering obscure (but useful) features and functionality you didn't know about. One of such features is the Target Disk Mode.
Target Disk Mode essentially allows you to turn one Mac into an external hard drive, controlling it with another Mac in the meantime. This feature is mostly used when the Target Disk Mode Mac can't boot the macOS on its own, but you still need to extract some data from it or temporarily use some of the target storage.
Let's dive into how the external hard drive Target Disk Mode works, how to turn it on, how to use it to transfer data, and what to do when you find the Target Disk Mode not working.
How Target Disk Mode works
To make Target Disk Mode work, you need two Macs connected by a USB-A, USB-C, or Thunderbolt cable. Make sure that both Macs support the connecting cable. For example, the 12-inch MacBook from 2015 only supports USB 3.0 or USB 3.1 cables, etc.
The Target Disk Mode has also evolved with the introduction of new Apple silicon chips and is now called Mac Sharing Mode. As a result, the way you access and work with Mac Sharing Mode also slightly differs from Target Disk Mode.
Once you know which computers you're going to be using for Target Disk Mode, make sure to turn off FileVault (the default disk encryption) on both of them:
Launch System Preferences
Go to Security & Privacy ➙ FileVault
Click Turn Off FileVault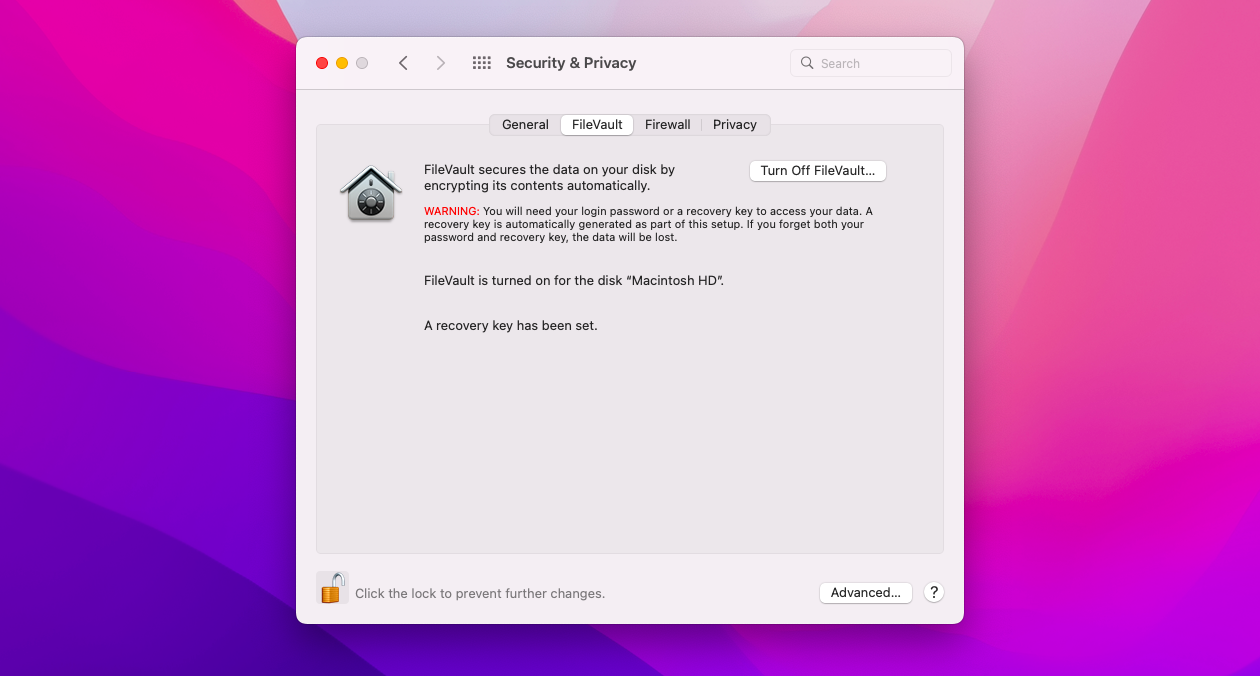 Now you're ready to efficiently transfer files between two Macs.
How to enter Target Disk Mode on Mac
The instructions to start your Mac in Target Disk Mode are different for Intel- and Silicon-based Macs.
To enter Target Disk Mode with an Intel Mac:
Connect two Macs to each other with a cable
Restart the target Mac and hold the T key right away
There's also another way to enter Target Disk Mode:
Launch System Preferences
Go to Startup Disk
Click Target Disk Mode…
Restart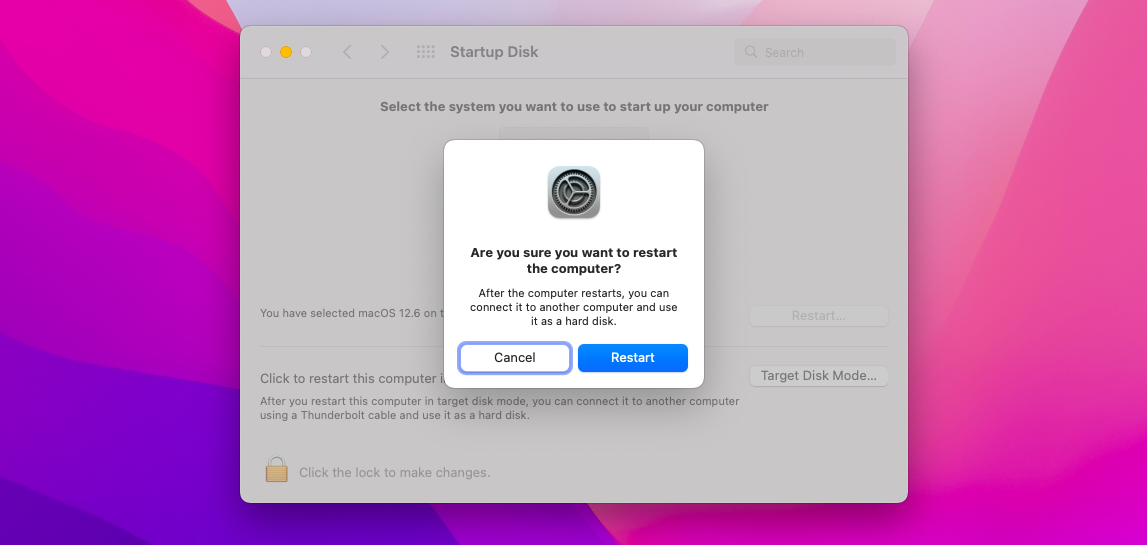 To start Target Disk Mode with an Apple silicon Mac:
Connect both devices via cable
Shut down the Apple silicon Mac using the menu bar
Long-press the power button until you see the Loading Startup Options
Reboot the Mac in Recovery Mode
Click Utilities ➙ Share Disk. Choose the disk you want and Start Sharing.
How to transfer data in Target Disk Mode
Once you enter Target Disk Mode, it's easy to use it to transfer lots of data between two Macs quickly, as Target Disk Mode supports higher transfer speeds compared to traditional external drive transfers.
For Intel Macs, simply go to the Desktop and open the MacBook Air target image (or another target Mac). Use it to move files just as you would with any other external drive.
For Apple silicon Macs, open Finder and go to Network. Find your target Mac and double-click to open it. Transfer files back and forth as usual.
If you want to transfer all files from your target Mac, it makes sense to clean up its hard drive first, so you don't end up moving all the old and useless files. To do so effectively, just use CleanMyMac X.
CleanMyMac X is an all-in-one optimization software for Mac. You can clean up files, fix bugs, delete apps, protect your Mac from malware, and much more. There are lots of simple scans and maintenance scripts to make caring for your Mac a breeze.
You can, for example, instantly see all the large old files on your Mac:
Launch CleanMyMac X
Navigate to Large & Old Files
Click Scan
Select any files your want to delete
Remove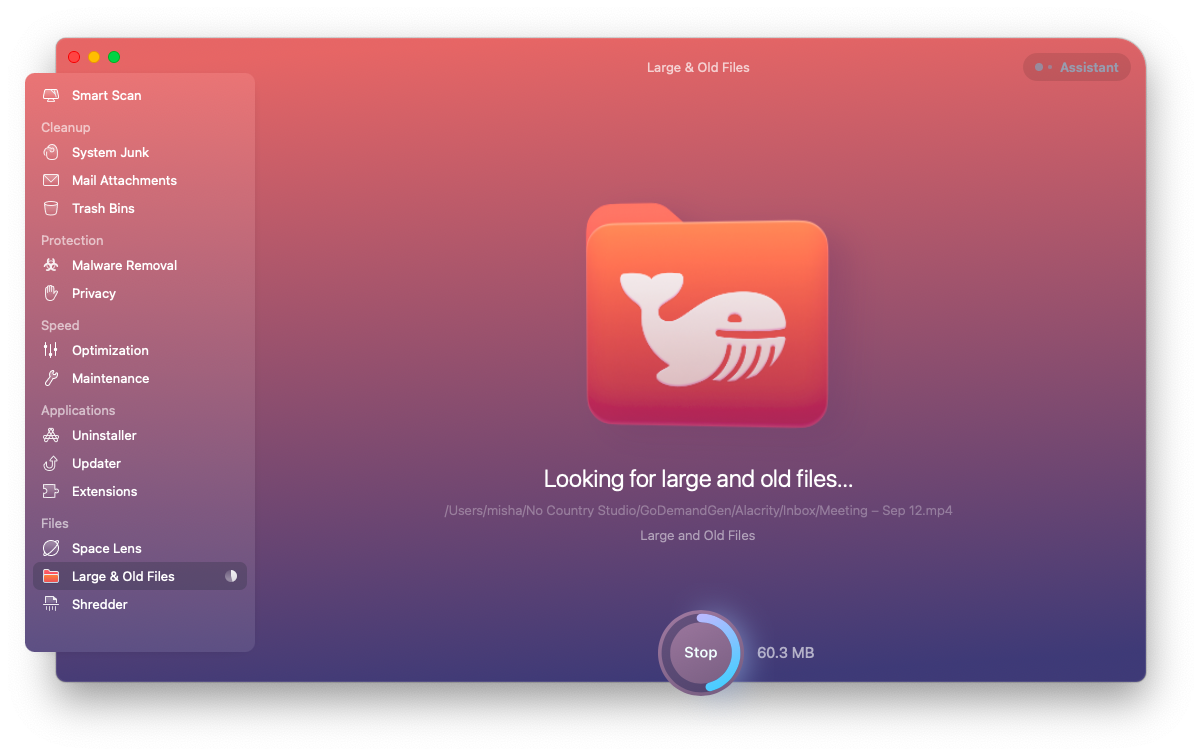 In addition, if you want a better and more efficient user interface for transferring files than Finder, you can use an app like DCommander.
DCommander is a file manager designed to quickly move files of any size around your Mac. Unlike Finder, it features a dual-pane interface that makes dragging and dropping files to correct locations very quick. You can also create batch requests for repetitive tasks and monitor large file transfers with a built-in background task manager.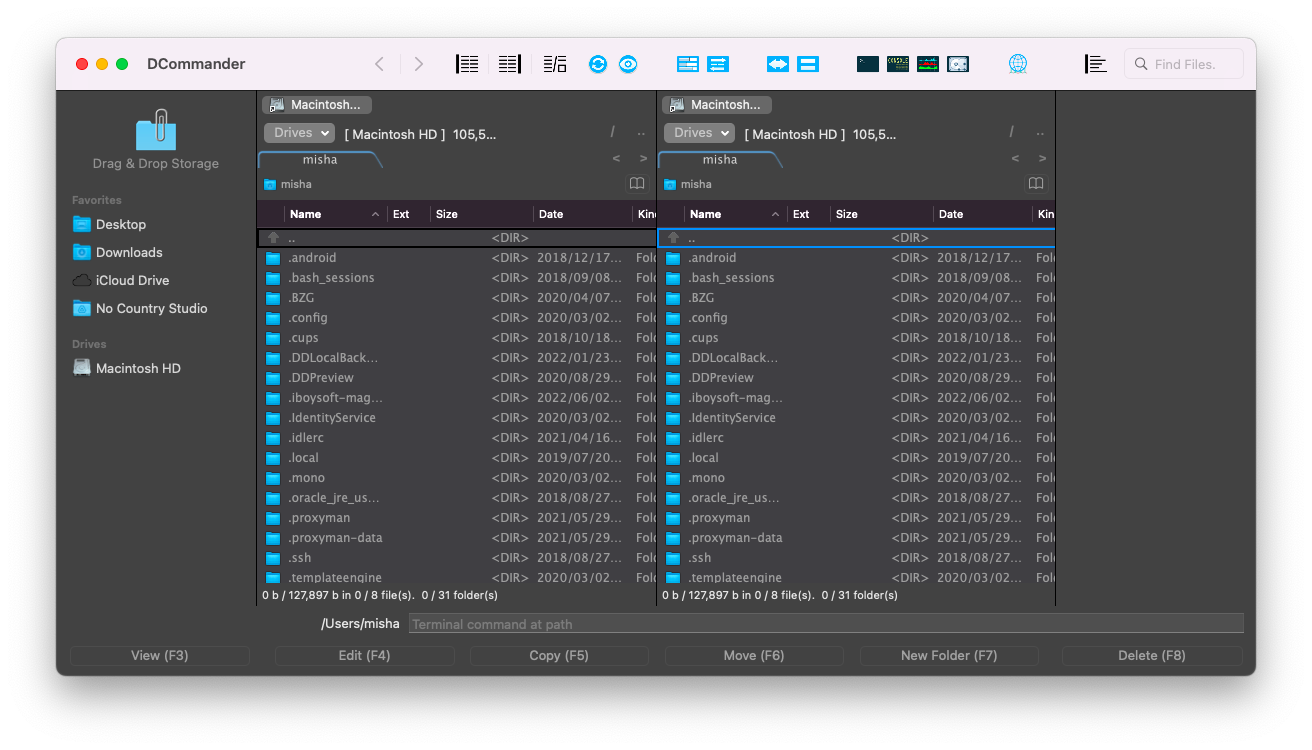 How to boot Mac using Target Disk Mode
Another use case for Target Disk Mode is booting your host Mac using the internal drive on the target Mac. This might come in handy when your Mac's hard drive is experiencing some issues. Booting with Target Disk Mode will allow you to reinstall the macOS, for example, and perform other repairs.
The only caveat here is that both Macs should be the same year and model, and both operating systems should be of the same version too.
If this is the case, just start one Mac in Target Disk Mode as described above — and start the other Mac while holding down the Option key. You'll see the Boot Manager appear, from which you can use your target Mac as a simple external drive.
How to leave Target Disk Mode
To stop the Target Disk Mode on an Intel Mac, just shut it down and remove the cable.
On an Apple silicon Mac, eject the target Mac drive from the host Mac. Got your Mac stuck in Target Disk Mode? Sometimes, utilities like Target Disk Mode malfunction and throw off random errors. In that case, just shut down the Mac with a power button and remove the cable.
What to do if Target Disk Mode is not working
If you find Target Disk Mode not working, you can do a few quick things to troubleshoot.
First, make sure that both Macs are up to date and have the latest macOS installed. Just go to System Preferences ➙ Software Update to check.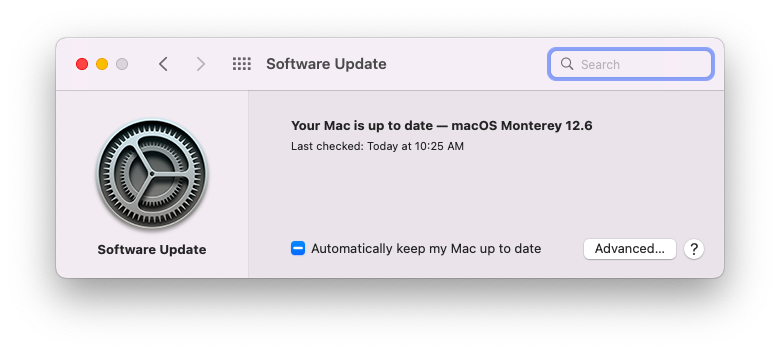 Second, make sure that the cable you're using fits and is supported by both Macs. USB-C type cables are especially tricky to get right.
Third, you might have a firmware password set up, in which case the Target Disk Mode won't work. To disable firmware password, boot your Mac in Recovery Mode, then go to Utilities and choose either Startup Security Utility or Firmware Password Utility. Turn Off Firmware Password from there by entering the password. Restart your Mac.
As you can see, using the Target Disk Mode can be an efficient way to transfer large files between Macs or you can use it to repair one of your Macs if it fails to boot on its own. Just make sure to clean up your files with CleanMyMac X before transferring anything. And if you'd like a more efficient interface for moving files around, give DCommander a try.
Best of all, CleanMyMac X and DCommander are both available to you absolutely free for seven days through Setapp, a platform with more than 240 outstanding Mac and iOS apps for any task you can imagine, from boosting your Mac volume (Boom 3D) to extending your battery life (Endurance). Try every Setapp app at no cost and get your new collection of favorites!