How to find and see WiFi password on macOS
If it's been a while since you've set up a new WiFi network in your house and that yellow post-it with the password is probably long decomposing somewhere in a landfill (or, worse, at the back of your bottom drawer), you might find yourself in need of getting WiFi password from Mac. In this post, we will address how to view WiFi password on Mac and help you out in your little conundrum!
Learn how to get WiFi password through Keychain and using Terminal, as well as quick password reset, plus a simple router reset trick you might not be aware of to help you fix a lost WiFi password situation.
Simply add your WiFi password to the mix and be sure it's safely stored and won't get scooped up from your table by a sudden draft, a prankster, or a corporate spy;)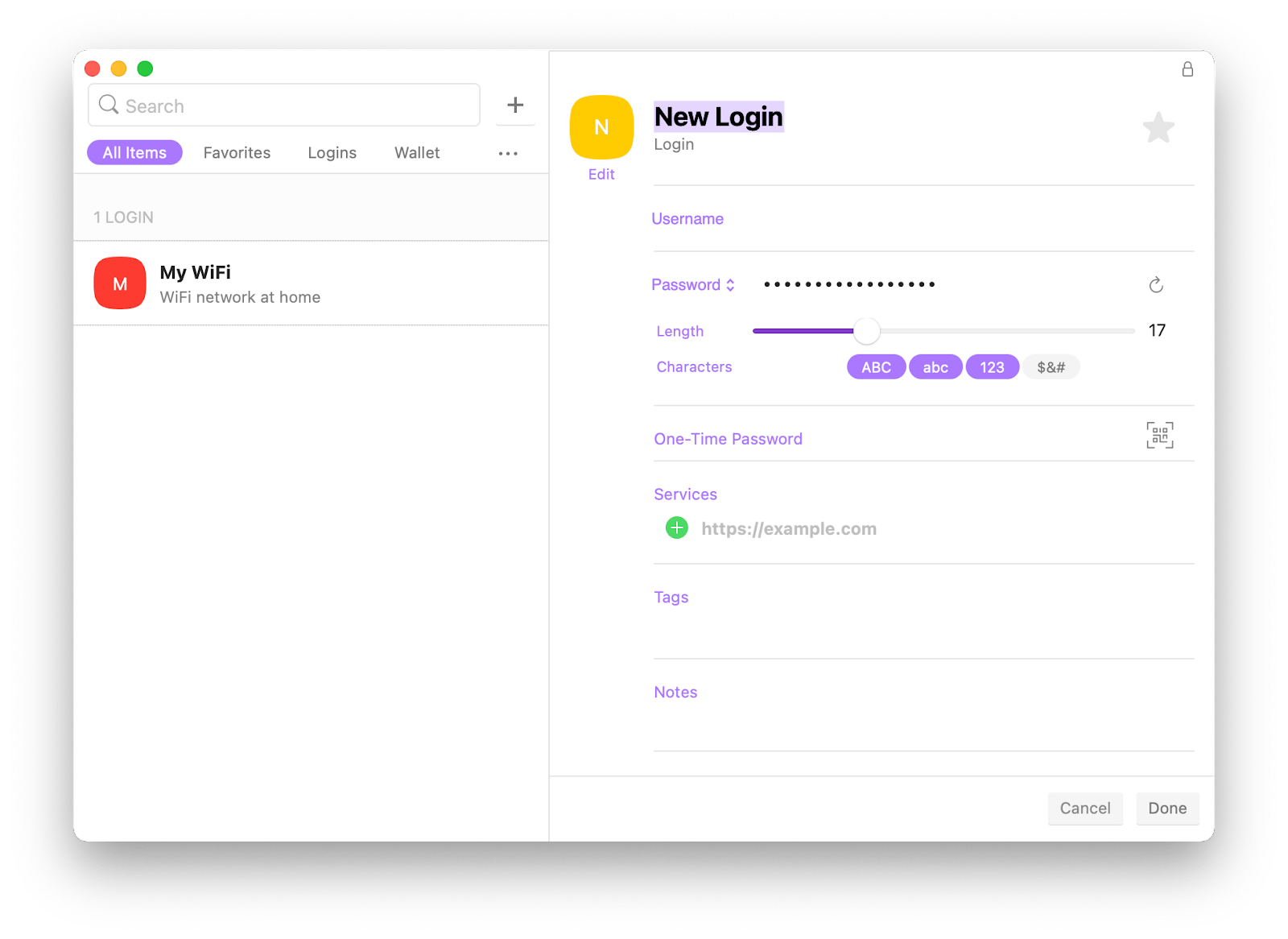 If you use two-factor authentication (which you totally should use), you can automate your flow even more with Step Two, an app that handily saves your OTP codes. When you need to authorize, just head over to Step Two and copy the code with a click.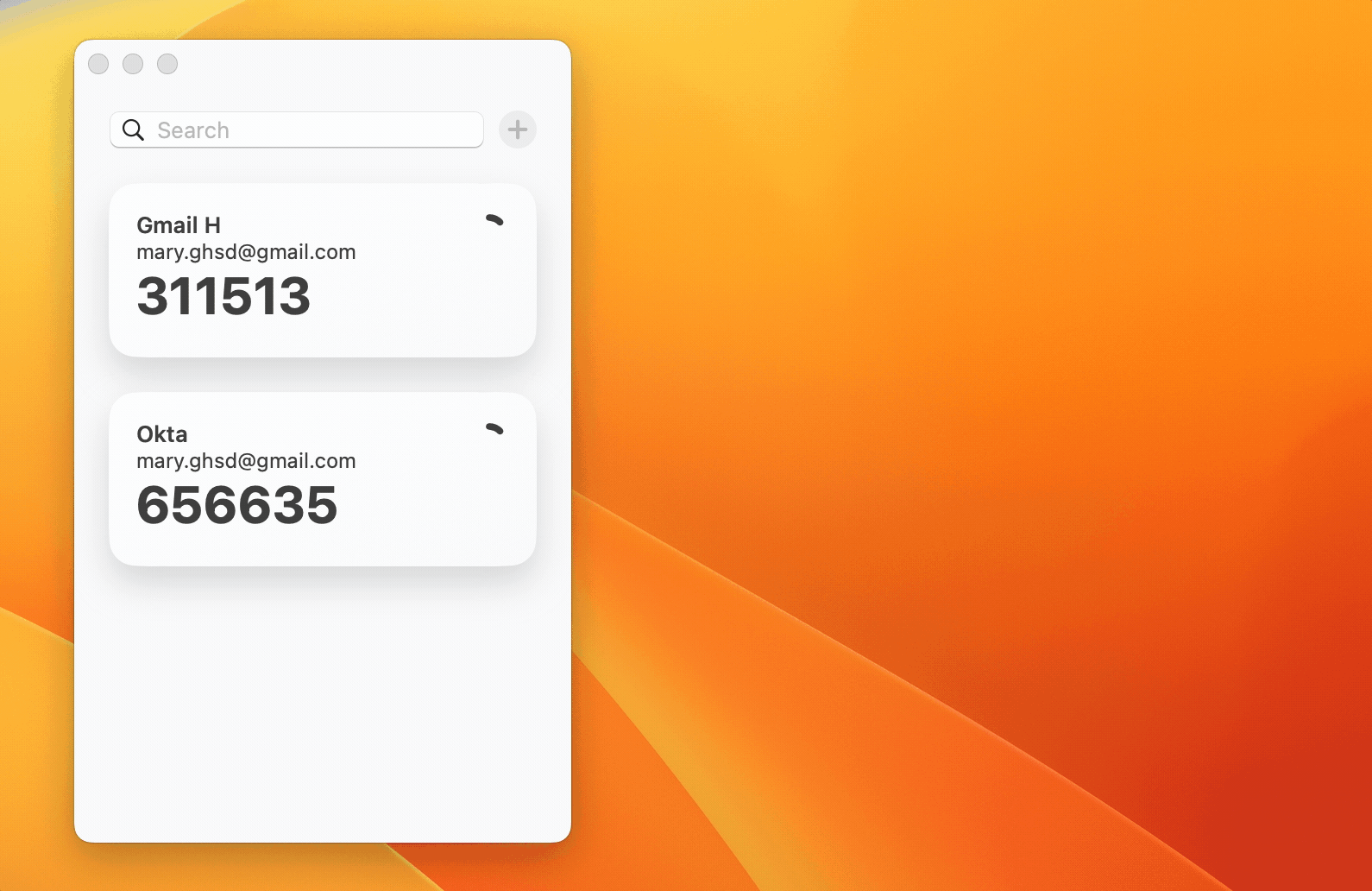 Method 3. See your Wi-Fi password with Terminal
And here's how to see WiFi password on Mac using Terminal:
Go to Finder > Applications > Utilities.
Click on the Terminal icon to open the utility.
Type in this command, replacing TypeInYourWiFiNameHere with the name of your WiFi network: security find-generic-password -ga TypeInYourWiFiNameHere | grep "password:"
Hit Return.
If prompted, type in your Mac login and password to confirm the action.
Get your WiFi password: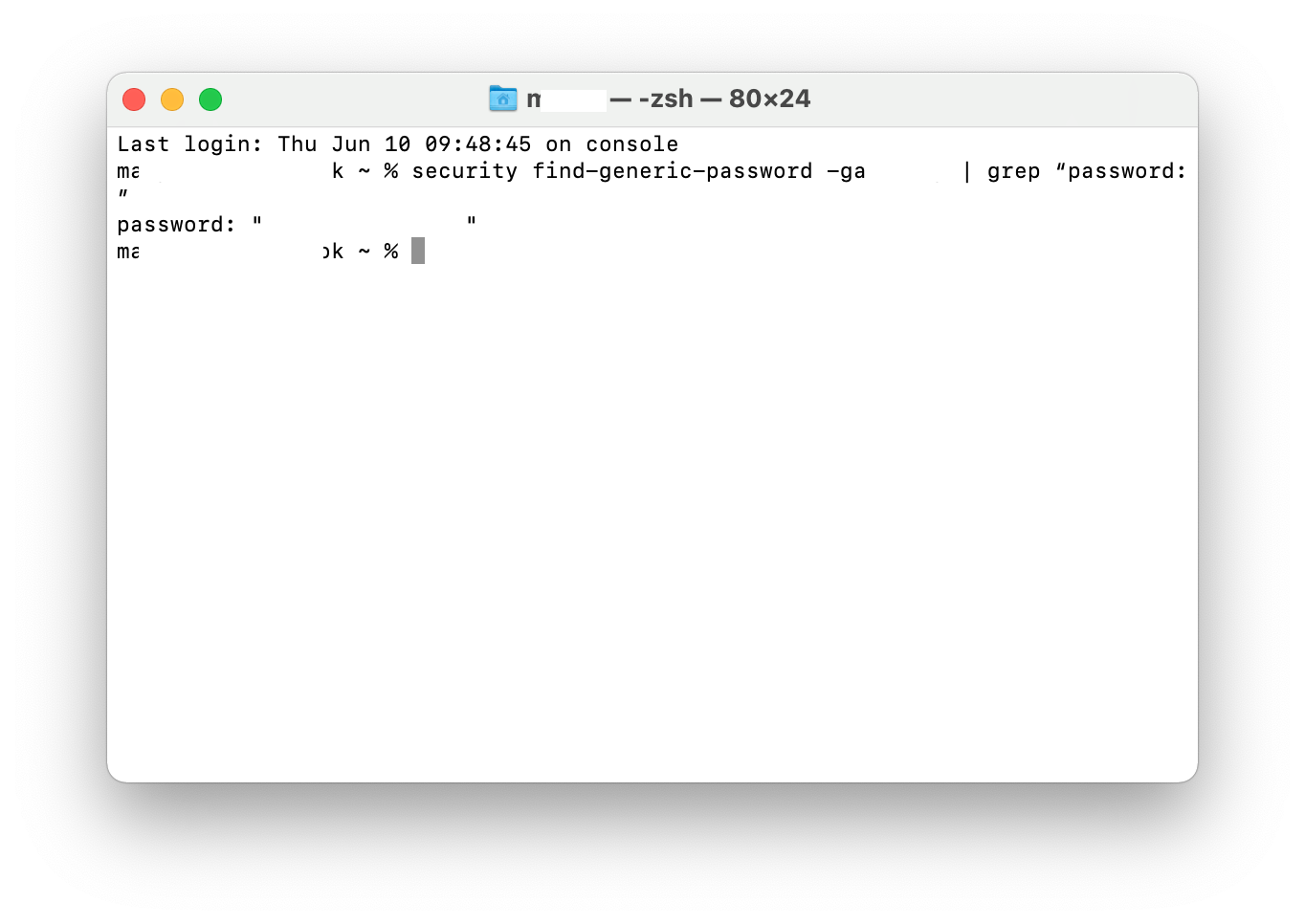 Conclusion
As you can see, you can check WiFi password on Mac using Keychain or Terminal within seconds, as long as you know exactly where to look and what command to use. Bookmark this post to come back to it whenever you need, or save your password in a handy digital manager like Secrets, where you can always find it, stored securely, as opposed to staying vulnerable by keeping a physical record somewhere in your office or home.
You can find Secrets, as well as other apps we've mentioned in this post — NetSpot, for testing your WiFi signal and creating a map for signal strength around your space, TripMode, for saving traffic in areas with bad signal or for times when you are on cellular, and Step Two for quick two-factor authentication — in Setapp.
Our suite of apps will help you tackle everyday tasks in your workflow and solve issues in a snap. Not a Setapp subscriber yet? No problem! Try it out with a free 7-day trial and see how many apps can make your life a breeze.
Get 240+ Mac apps for any job
Sign up to Setapp and try them for free.