How To Disable Find My iPhone Easily
First introduced in 2010 with iOS 5, Find My iPhone has proven to be one of Apple's most ingenious features. Essentially, when you turn on Find My iPhone, it shows you the GPS-based location of your phone or Mac, which then lets you actually find it, whether it's just somewhere around the house or has fallen as a target of petty crime. Additionally, you have options to play a sound to locate the device, lock it remotely, or completely erase it.
With iOS 13, Apple has updated the Find My iPhone app to the new one called Find My, which extended its coverage to iPadOS and WatchOS as well as AirPods. In the future, it seems like Apple would let you track any of its devices that way — which might not necessarily be great for everyone.
Why Turn Off Find My iPhone?
Since most of the time Find My iPhone is a tremendously useful feature for tracking down your devices, there's no reason to disable it by default. However, in some circumstances, turning off Find My iPhone is strongly advised.
For example, you should make sure to disable Find My iPhone before selling your iPhone or Mac, since leaving it on would prevent someone from logging with their own iCloud into their newly acquired device. Conversely, if you buy a used iPhone from someone with Find my iPhone settings turned on, you wouldn't be able to use your iCloud and your location could be tracked by another person via the Find My iPhone website. All of this is done to minimize theft and becomes an inconvenience in legitimate transactions.
In some rare cases, you might be thinking you're being tracked (e.g. if you suspect someone hacked into your iCloud account). That's another scenario where you might like to know the answer to the "How do I turn off Find My iPhone?" question. Let's dive into all the ways to accomplish the Find My iPhone turn off.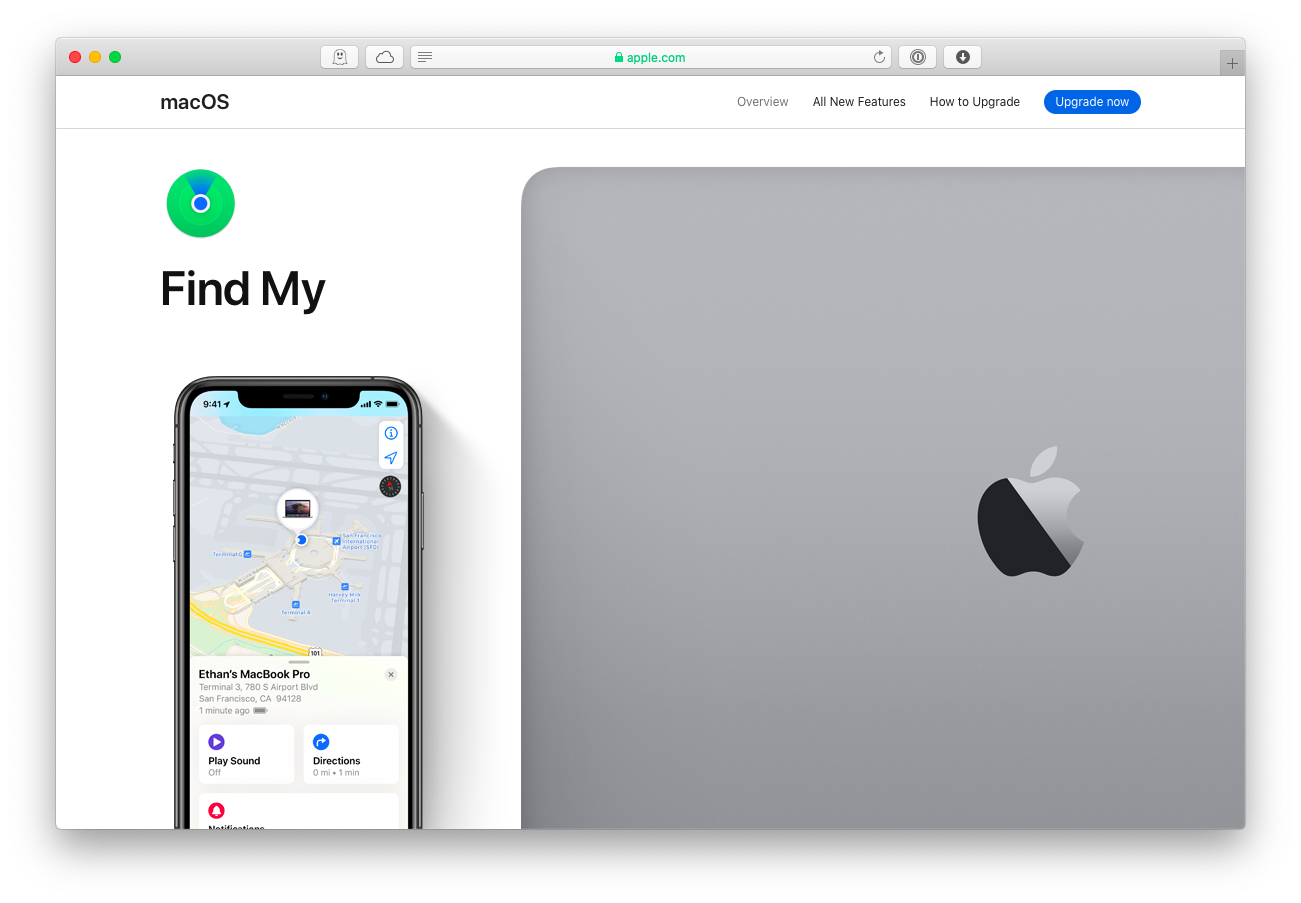 How to turn off Find My iPhone from phone
When you have Apple ID access to a phone, turning off Find My iPhone is fairly straightforward. At first you might wonder where is Find My iPhone in Settings — in iOS 13 Apple has again changed its location — so just follow this path:
Go to Settings

Tap on your name

Choose Find My

Select the Find My iPhone option and toggle it off

Enter your Apple ID password and tap Turn Off to confirm
Here you might want to figure out how to turn off Find My iPhone without password, as when you're trying to disable it on the used phone you've just bought. Scroll to a few sections below to get a full answer there.
For those who want to know how to turn on Find My iPhone, just repeat the process above, but toggle Find My iPhone to on at the end. Now let's see how to disable Find My iPhone iCloud tracking on Mac.
How to turn off Find My iPhone from computer
All the same Find My iPhone precautions apply to your Mac too: it's good to turn off Find My iPhone on your Mac before you sell it and make sure it's disabled before you buy it. Note that you'll need your Find My iPhone login here as well:
In macOS Catalina and Big Sur, navigate to System Preferences ➙ Apple ID

Uncheck Find My Mac

Enter your Apple ID password and click Continue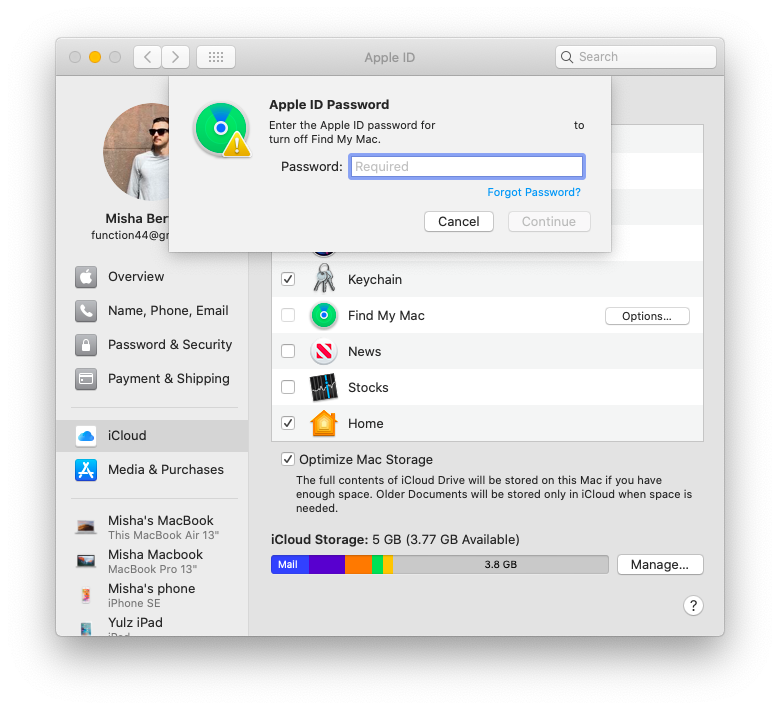 To turn on Find My iPhone on Mac, follow the same steps, but check Find My Mac at the end, provide your password, and click Allow.
How to turn off Find My iPhone without password
As you can see, to disable Find My iPhone from either your phone or Mac, you do need to know the Apple ID password associated with the device. In fact, since the option was created to prevent theft, it's nearly impossible to turn it off without knowing the password. Otherwise, thieves would do it every time.
If you've ended up in a situation where you don't know the Apple ID password, your best bet is to contact the seller and ask for it. If you don't have their details on hand, just go to Settings ➙ Name on iPhone (or System Preferences ➙ Apple ID on Mac) and their Apple ID email would be displayed there. So try sending an email.
In some exceptional circumstances (e.g. no way to reach the Apple ID owner), Apple might help you out. Their customer services number in the US is 1-800-275-2273, but there are no guarantees.
For those who are the legitimate owners of their Apple ID but just don't remember the password, there's a password reset option available:
Go to appleid.apple.com

Click on "Forgotten your Apple ID or password?"

Enter your Apple ID and hit Continue

Type in your phone number and then Continue

Fill in the verification code sent by Apple and your new password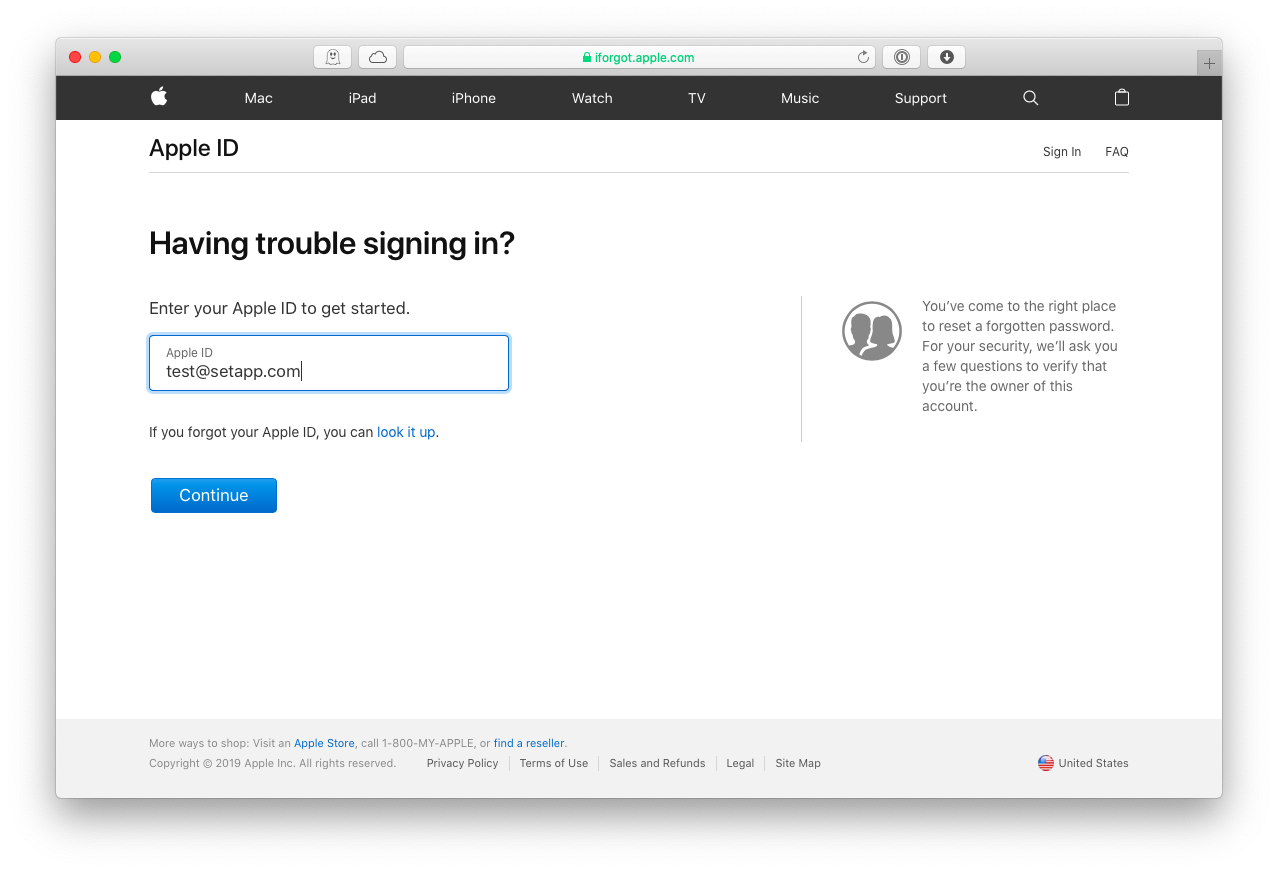 How to improve your password security
It wouldn't be an exaggeration to say that the world runs on passwords. Every service, every integration, every app seemingly requires one now, and Apple ID password is one of the most important ones out there! So how do we stay secure by using unique and complex passwords on one hand and not forget them all on the other?
Secrets is the most accessible and secure password solution around. In essence, it's a digital organizer for all your private information, from passwords to credit cards. The app helps you come up with long and impenetrable password combinations and stores them in an encrypted vault. All you have to do then is enter your one secure passphrase and Secrets will automatically fill out your unique logins in any app or website, including your Apple ID.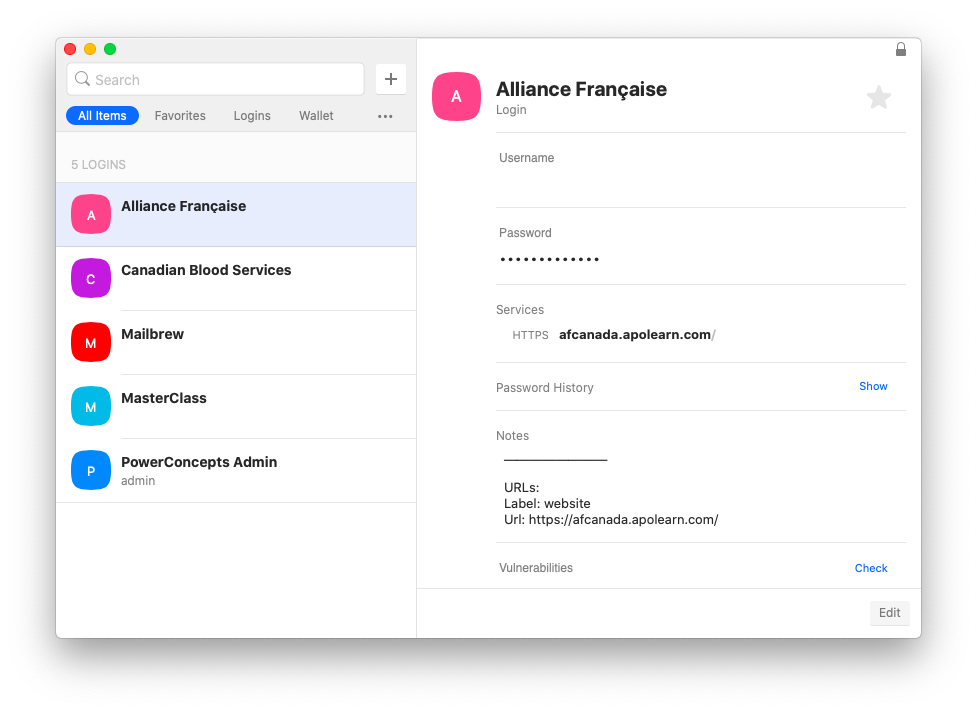 How to back up your iPhone data
While it's always a good idea to back up your phone regularly, if for one reason or another you decided to proceed with the Find My iPhone turn off, it becomes imperative — since you're running the risk of losing all your data in case your phone disappears.
AnyTrans for iOS is the ultimate iPhone manager that would help you back up data, migrate to a new phone, transfer any media, tweak your iCloud settings, download new apps, and so much more.
In terms of backups, AnyTrans allows you to transfer all data available at once, do an incremental backup to save only the files that have changed since the last transfer, and (of course) restore your data on a new phone in case the old one goes missing. All of these options are accessible through the Backup Manager menu in the app.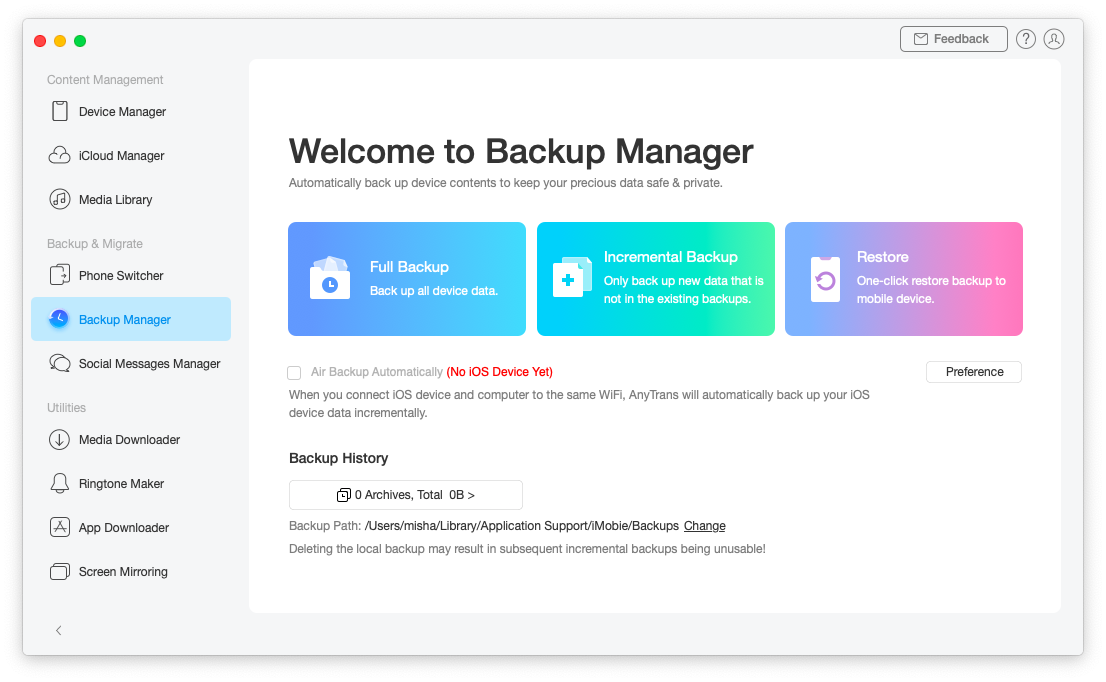 So if you're about to either buy or sell any Apple device, make sure that its Find My iPhone settings are turned off to avoid creating any problems. When you need to temporarily disable Find My iPhone, be extra careful with your data and do regular syncing with AnyTrans. Finally, never forget a single password ever again with Secrets.
Best of all, Secrets and AnyTrans are both available to you absolutely free for seven days through a trial of Setapp, a platform of more than 170 most useful Mac apps around, ranging from customizing shortcuts on any input device (BetterTouchTool) to recognizing text within images and PDFs (Prizmo). Try Setapp today at no cost and see how easy your Mac life can be!