How to delete any Amazon account once and for all
Amazon is a ubiquitous online shopping platform, which feels almost inescapable. Still, many people are looking to distance themselves from Amazon altogether, and discover new ways to buy goods online.
It's hard to blame them. Amazon seems to be on the wrong side of the news all the time, and retailers doing business there have encountered major issues. It's an imperfect solution doing little more that satisfying our need for consuming goods.
Why delete Amazon?
There are many reasons to delete Amazon account. Here are a few:
Delete Amazon order history. If you'd like to delete your oder history, deleting your Amazon account is the quickest way to do this.
You don't agree with Amazon's policies. As one of the largest retailers around, Amazon also has a huge responsibility to workers and partners. It often fails to do what's right in the eyes of many.
Controlling your spending. Amazon is too easy! Many are overspending because buying from Amazon is too simple, and they're getting things they don't need.
It's too hard to keep track of. Amazon has a lot of services and benefits people aren't aware of. Keeping track is difficult, and managing it all is cumbersome.
Amazon Prime is expensive. Chances are, you're spending on Prime than you would if you paid for shipping on items.
What happens when you delete your Amazon account?
Before you follow through and close Amazon account, know there are a few things you can't reverse or control. Once you delete your Amazon Prime account or Amazon account, these things become effective:
Gift card balances vanish. If you have a gift card balance on your Amazon account, it disappears if you delete your Amazon account. Because balances are ties to accounts, there's no way to ask for a gift card voucher.
Amazon Prime disappears. If you delete your Amazon account, you can't access Prime anymore. You can delete your Prime subscription without deleting your Amazon account, but not the other way around. Without an Amazon account, there's no way to order via Prime.
Digital purchases are gone. Do you read with Kindle? Have you purchased anything in the Amazon games and software library? Purchased a movie through Amazon Prime? If so, those things will be gone once you delete your Amazon account. Like gift card balances, those purchases are tied to accounts, so deleting your account also removes those purchases.
This is a good time to consider what you may not like about Amazon. You don't need to cancel Amazon account to get rid of Prime and its associated annual fees. If Prime is your issue, just change the payment info for Prime in your Amazon account settings. You can also toggle automatic billing off, and decide if it's worth your spend every year, or pay per month.

You may also be worried about your sensitive data being included with your Amazon account. This is reasonable; there's a lot of personal data flowing through Amazon, from passwords to payment data. If having it all out there makes you nervous, we understand!
But there's a better way to manage your personal data. Secrets is an app for your Mac that keeps track of tons of personal data in a secure vault. It's backed by industry-standard PGP encryption, helping you streamline your workflow, even on Amazon.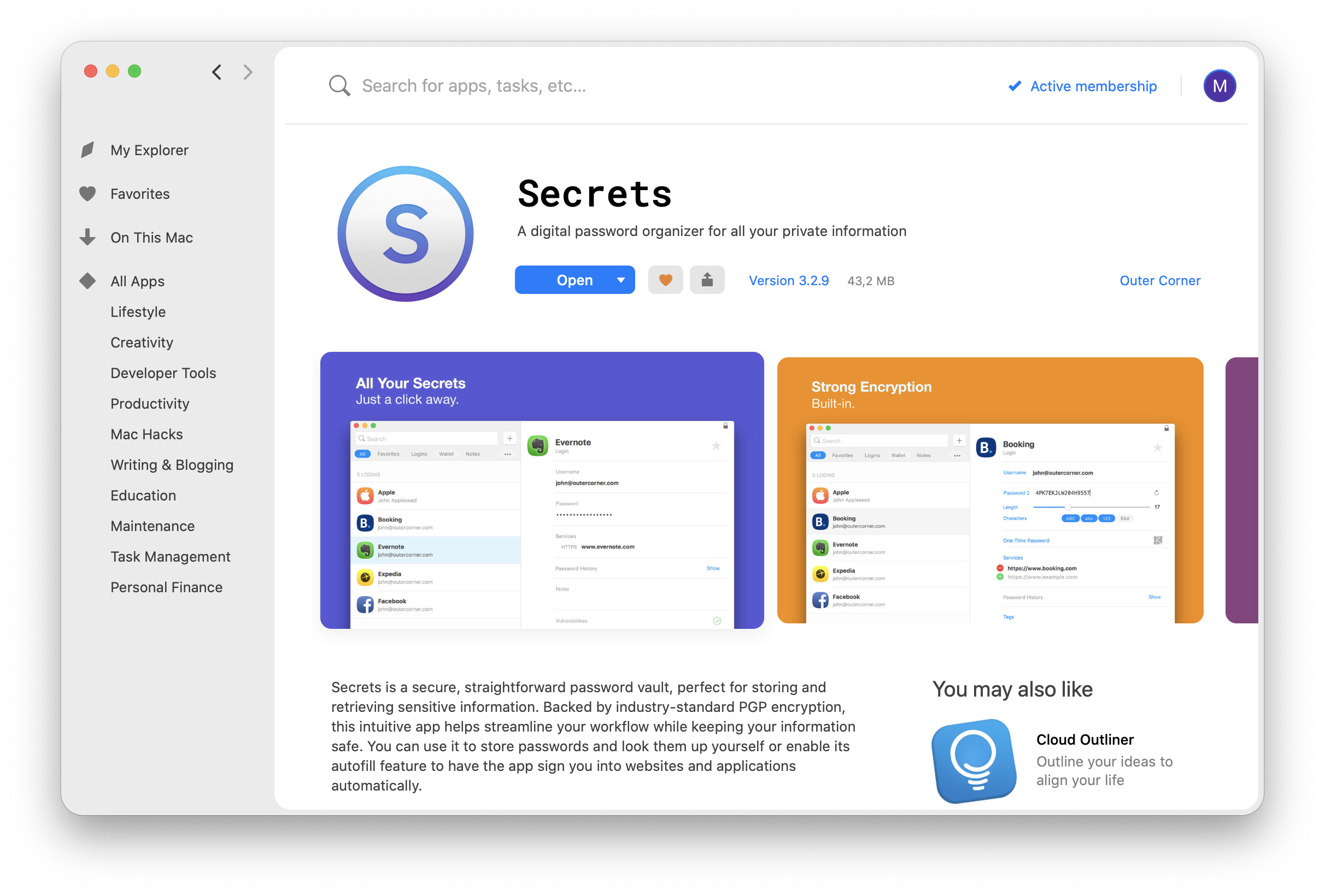 Many of us are concerned about keeping payment details logged on Amazon, or having our browser remember passwords. If someone were to gain access to your Amazon account, you may not realize they were buying things for themselves! Amazon also ships to lockers, so it may be impossible to catch whomever has hacked your account.
Secrets helps keep all your data secured locally on your Mac, and offers really straightforward, simple ways to input data on a website like Amazon. It can even autofill usernames and passwords from within a browser like Safari, Chrome, or Firefox. You can keep using Amazon without worrying your data is at-risk of being leaked to hackers!
One good bit of advice is to change your password routinely, but it's a lot more difficult than it seems. Creating a secure password that satisfies best practices for password creation and use is difficult for a layperson. Secrets can help; it has an engine that creates secure passwords on demand, which helps you change your Amazon password as often as you'd like!
Another great app to check out is Elmedia Player. If you're set on deleting your Amazon account, you will definitely want to check this app out. One of the most widely used features for Amazon account holders is media; we buy and stream movies often via Amazon, and Kindle books are a very popular option for reading on a tablet or smartphone.
If you've purchased media via Amazon, you'll want to download it before deleting your account. Elmedia Player has a browser feature that lets you input any URL, and grab the associated media file for download. It works with audio and video files, and you can even download the audio of a movie or TV series separately if you'd like to listen to it on the go.
When it's time to download your content, Elmedia Player is the best option around. Here's how:
Open Elmedia Player on your Mac
Select the 'download' button in the top right corner to open the Elmedia Player browser
Enter the URL of the Amazon media (movie, book, etc.) you've purchased
Sign in to Amazon in the Elmedia Player browser
Select the download options from the bottom of the window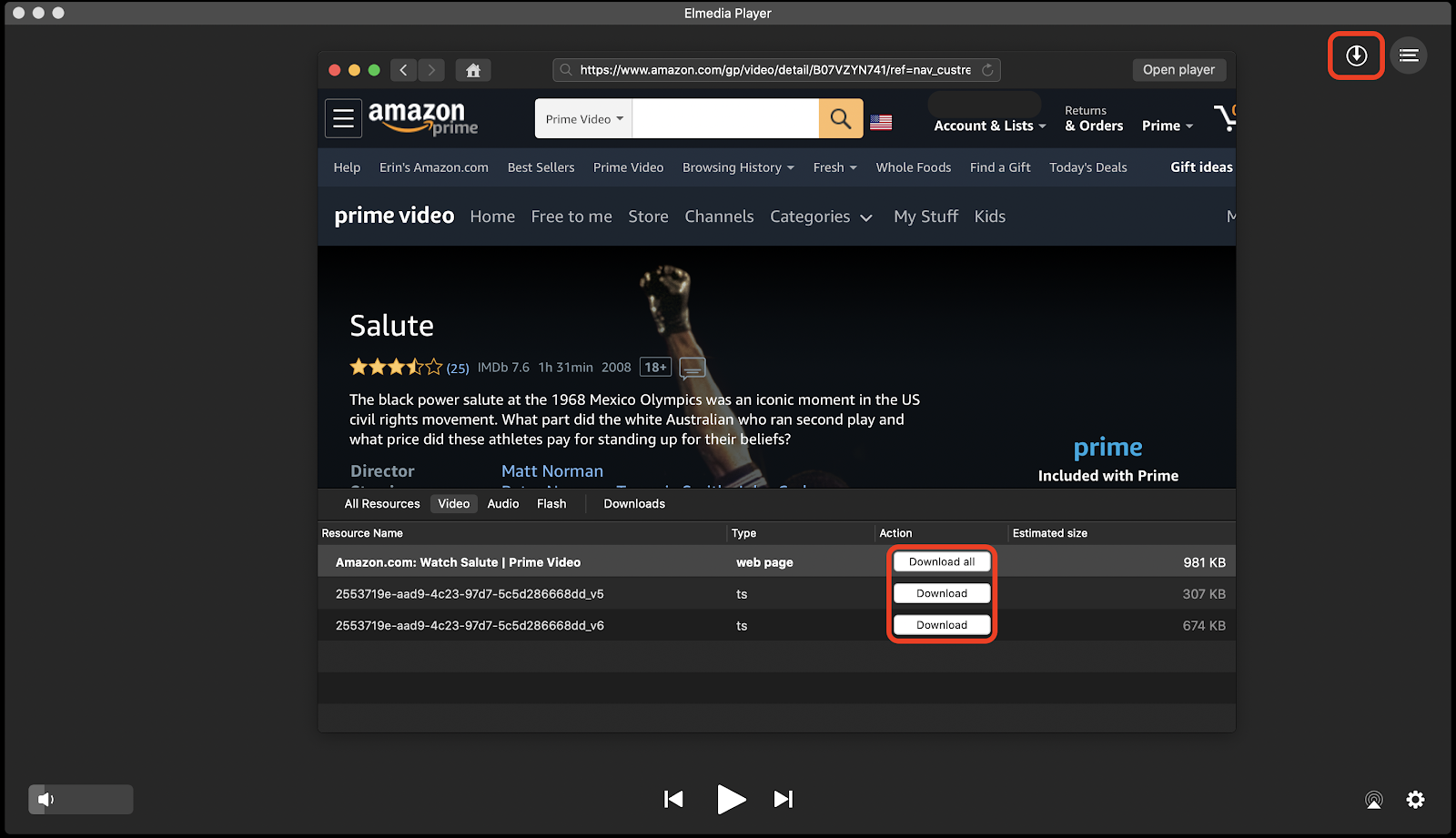 How to cancel Audible account
If you want to cancel your Audible account without deleting Amazon or Amazon Prime, here's how it's done:
Go to audible.com in any browser
Log in if necessary
Under your name in the top right, select the down arrow
Select account details
Under account settings, select 'cancel my membership'
Follow the instructions to finish deleting your Audible account
How to delete Amazon Prime
When you're looking to cancel your Amazon Prime membership – but keep your Amazon account active – here's how it's done:
Go to amazon.com from any browser
Log in if necessary
Under your name on the top right, click the down arrow
Select 'your account'
Select 'Prime'

Under 'manage membership,' select 'update, cancel, and more'
Select 'end membership'
Follow the instructions on-screen to complete the process of deleting Prime
How to delete an account on Amazon.com
Go to amazon.com from any browser
Log in if necessary
Scroll to the bottom of the screen. Under 'let us help you' select 'help'
Select 'need more help'
Select 'Prime or something else'
Scroll down to the 'tell us more' section. Choose 'login and security' and 'close my account'
Select whether you'd like to communicate with amazon via email, phone, or chat.
If you email Amazon, a new window will open where you can describe why you're closing your account. An Amazon representative will respond within 24 hours with details on how to close your account.
A phone call is fastest. An Amazon representative will call you, and walk you through the steps to delete your account. Chat is probably the most attractive option for most people, but all that happens is a chat representative sends you an email with instructions on deleting your Amazon account. It's really just making the email process faster since you don't need to wait for someone to review your email.
---
We get it: Amazon isn't for everybody. It's definitely the most convenient way to consume goods and a lot of media, but wanting to delete your account is understandable.
Just know that before you delete your account, you may lose out on a lot of services or purchases you've long forgotten about. Many of us have gift cards we haven't used and books or movies we have license to via Amazon. If you delete your account, you lose out on all of that.
You should also carefully remove all addresses and payment information before deleting your Amazon account. If something goes wrong and you're still being charged for Prime or another subscription, like Audible, after your account is deleted, having Amazon rectify the issue may be really difficult.
So go ahead, delete your account! But we suggest using Elmedia Player to download anything you've purchased from Amazon, just in case you want to reference it later on. You may not have watched a movie or read that book on a long time, but you may want to at some point!
Both Elmedia Player and Secrets are available free during a seven day trial of Setapp, the leading suite of productivity apps available for Mac. Once the week-long trial period is over, Setapp is only $9.99 per month – or $8.99 per month if you prepay for a full year!
You'll enjoy unlimited access to dozens of amazing apps within Setapp, spanning a multitude of use-cases. If you've got more than one Mac, Setapp's $19.99 per month family plan grants you unlimited access to its entire suite of apps on up to four Macs. Give Setapp a try today!