How to delete pages from PDFs like a pro
PDF is probably the most popular document format these days. And for good reasons. You don't need a specific app to open a PDF — you can use any browser or image viewer. PDFs also keep their formatting regardless of the device or app you're viewing them from (unlike DOCX files).
So you probably receive and have to send lots of PDFs. And sometimes you need to modify them a bit. For example, if a PDF contains too many pages (e.g. a contract) but you only need one, how do you delete the rest?
This quick guide will show you how to delete pages from a PDF in various ways and suggest how to keep your original PDFs safe or recover them if need be.
How to delete pages from PDFs
Before you remove pages from PDFs, it's wise to make a copy of the original file just in case. There are lots of backup solutions out on the market right now, but none are as easy to use as Get Backup Pro.
Get Backup Pro is an intuitive and powerful backup manager for Mac. You can back up or clone whole hard drives or specific files. You can also synchronize files on two devices or create an archive.
Create multiple backups (file-specific and general) with Get Backup Pro to never lose a single file on your Mac again.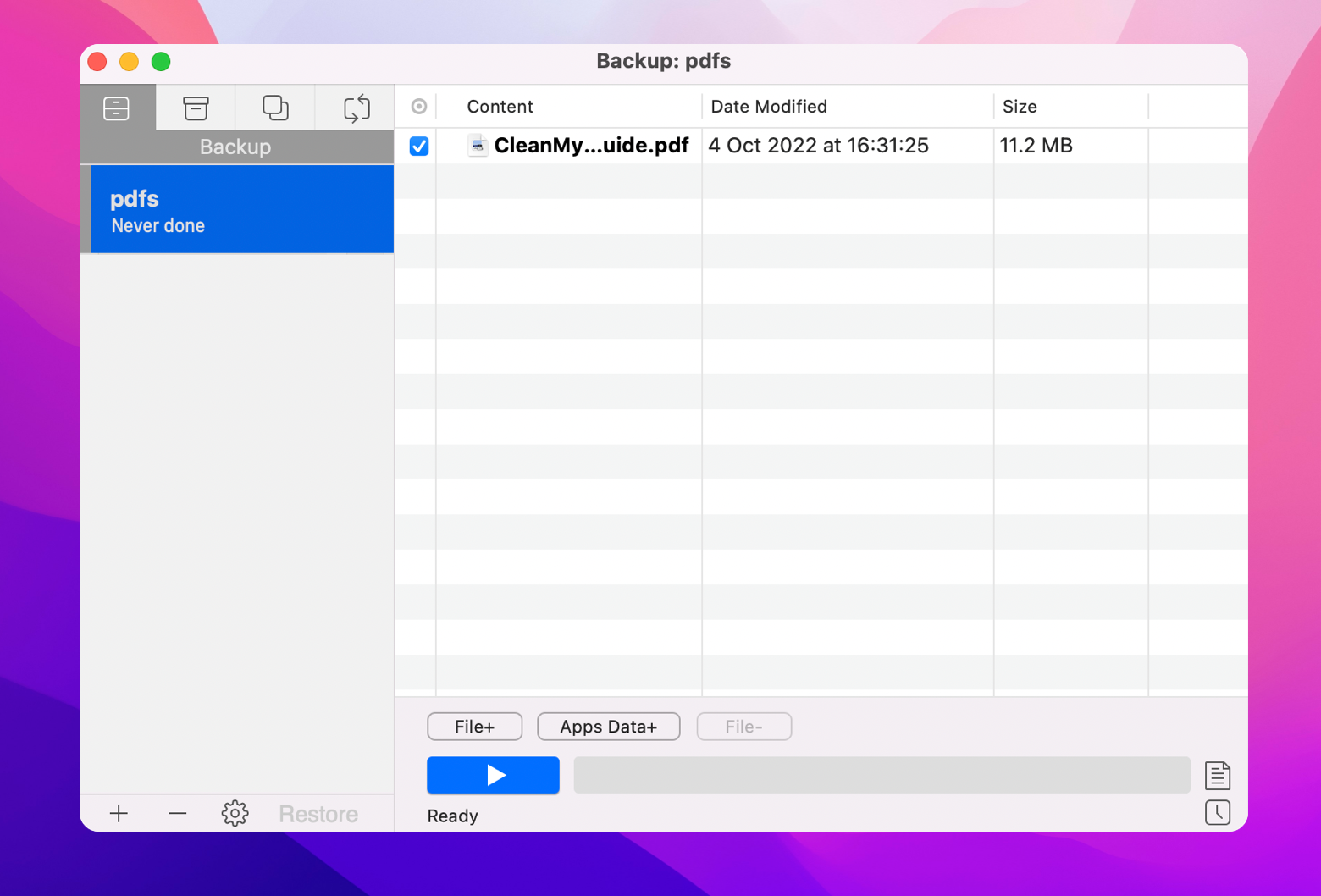 Now you're ready to remove pages from PDFs. The best app to use to delete PDF pages is, without doubt, Nitro PDF Pro.
Nitro PDF Pro is the most complete, all-around PDF editing suite you'll ever need. This app lets you create and edit PDFs with ease, merge multiple PDFs in one, convert PDFs to other formats, annotate PDFs, and even lock PDFs from future edits with specific user permissions.
Naturally, you can easily remove PDF pages in Nitro PDF Pro as well:
Launch Nitro PDF Pro
Select the thumbnail of the page you want to delete
Right-click and choose Delete or use the Delete key
Save the PDF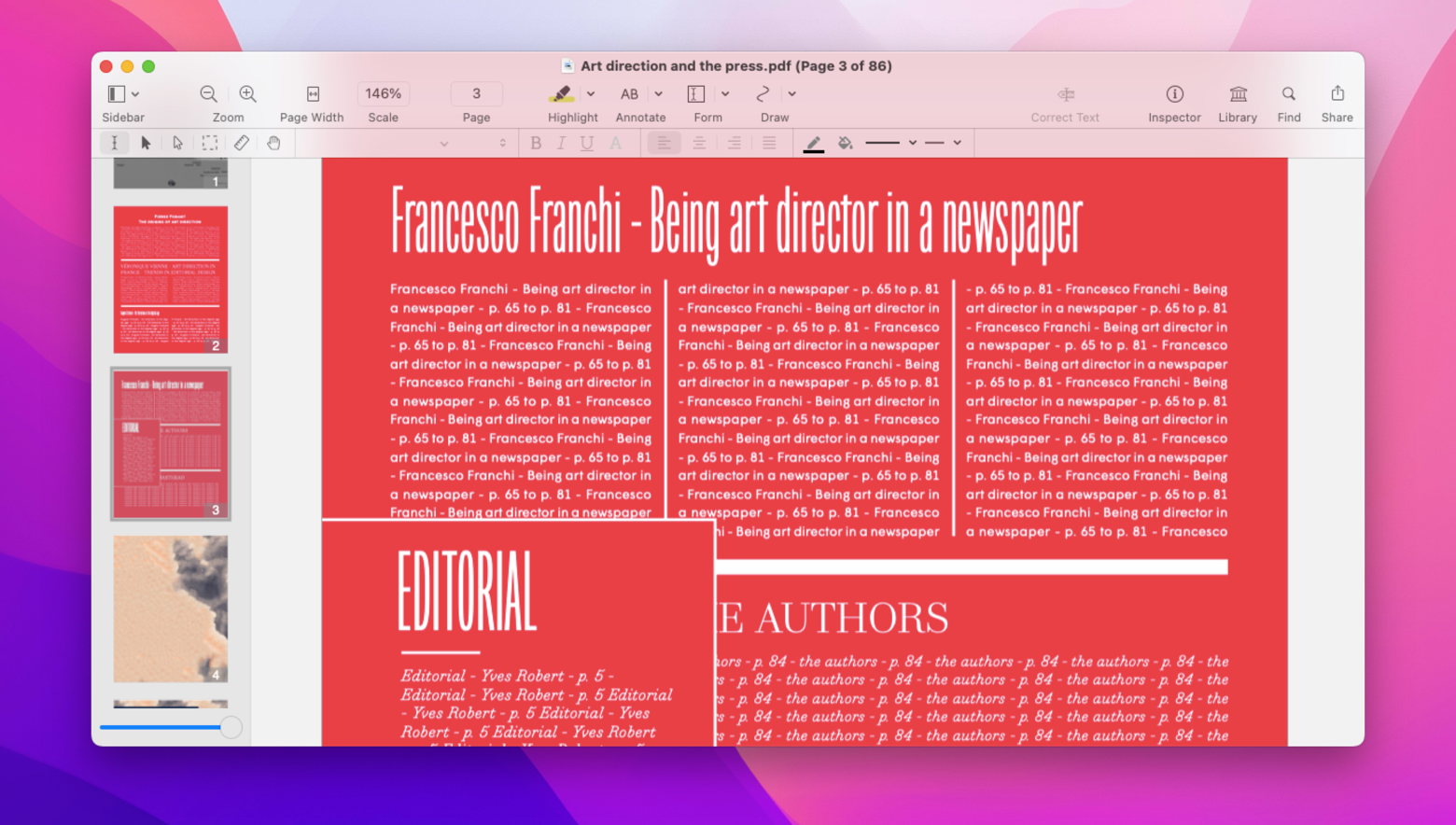 That's all! You can also select and delete multiple pages at once, so that reducing a 100-page manuscript down to one or two pages would only take a second.
How to cut pages from PDFs with Preview
While Nitro PDF Pro is a convenient PDF editor with lots of advanced features, you can use other tools to cut out part of a PDF. For example, Preview is available on all Macs by default.
Cutting pages from PDFs with Preview is similar to Nitro PDF Pro:
Launch Preview
Open your PDF document
Select thumbnails of pages you want to delete
Press the Delete key
Save your file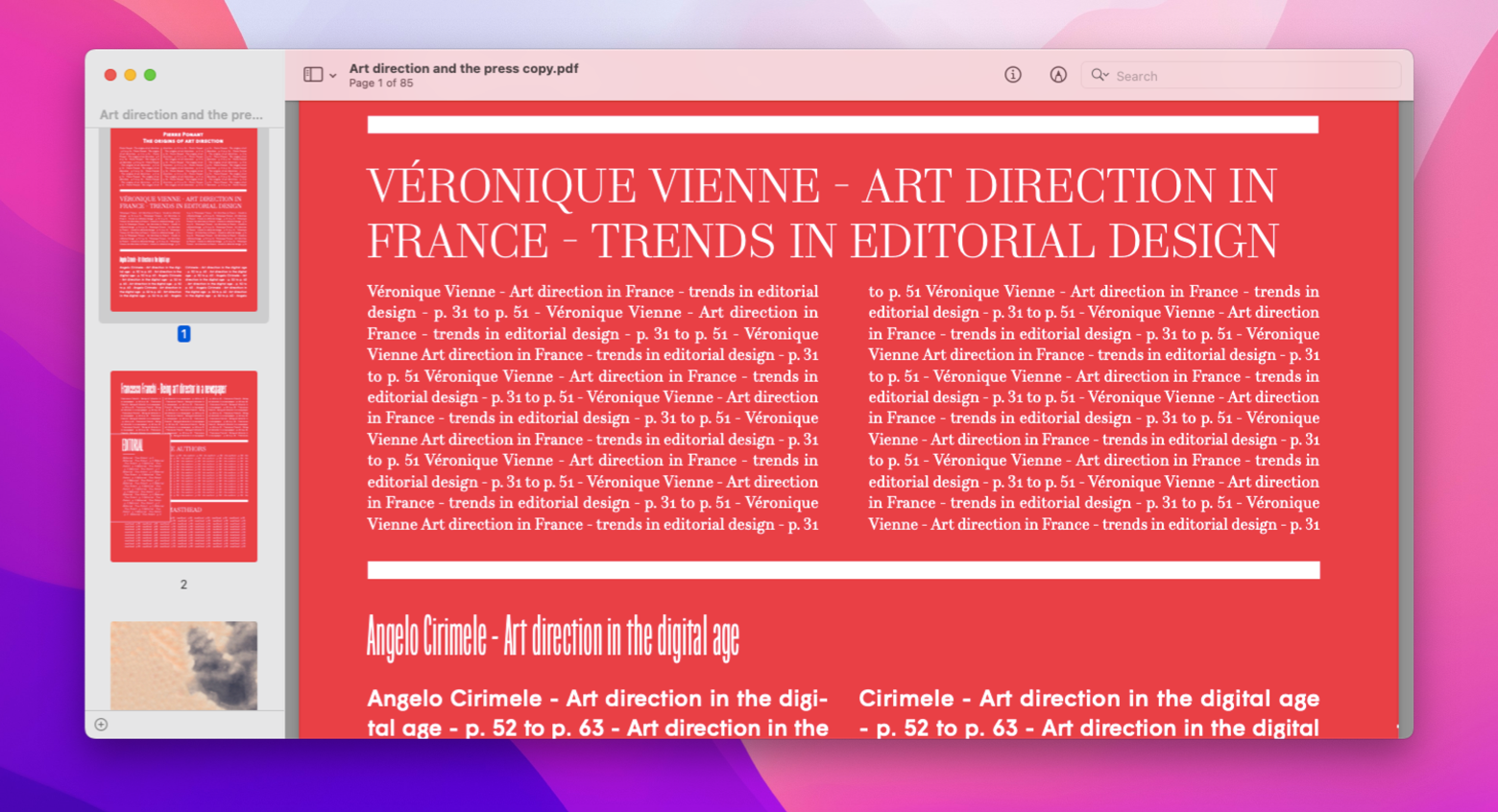 It might be that you're trying to remove page from PDF to reduce the size of the overall document, or split the document into two. But you don't have to do that if you have an app like PDF Squeezer.
PDF Squeezer is a simple utility that does one thing really well — it allows you to reduce the size of any PDF in seconds without degrading its quality. All you have to do is open PDF Squeezer and drop any PDF file right onto it. The app will process the file and save it to the same location. Done!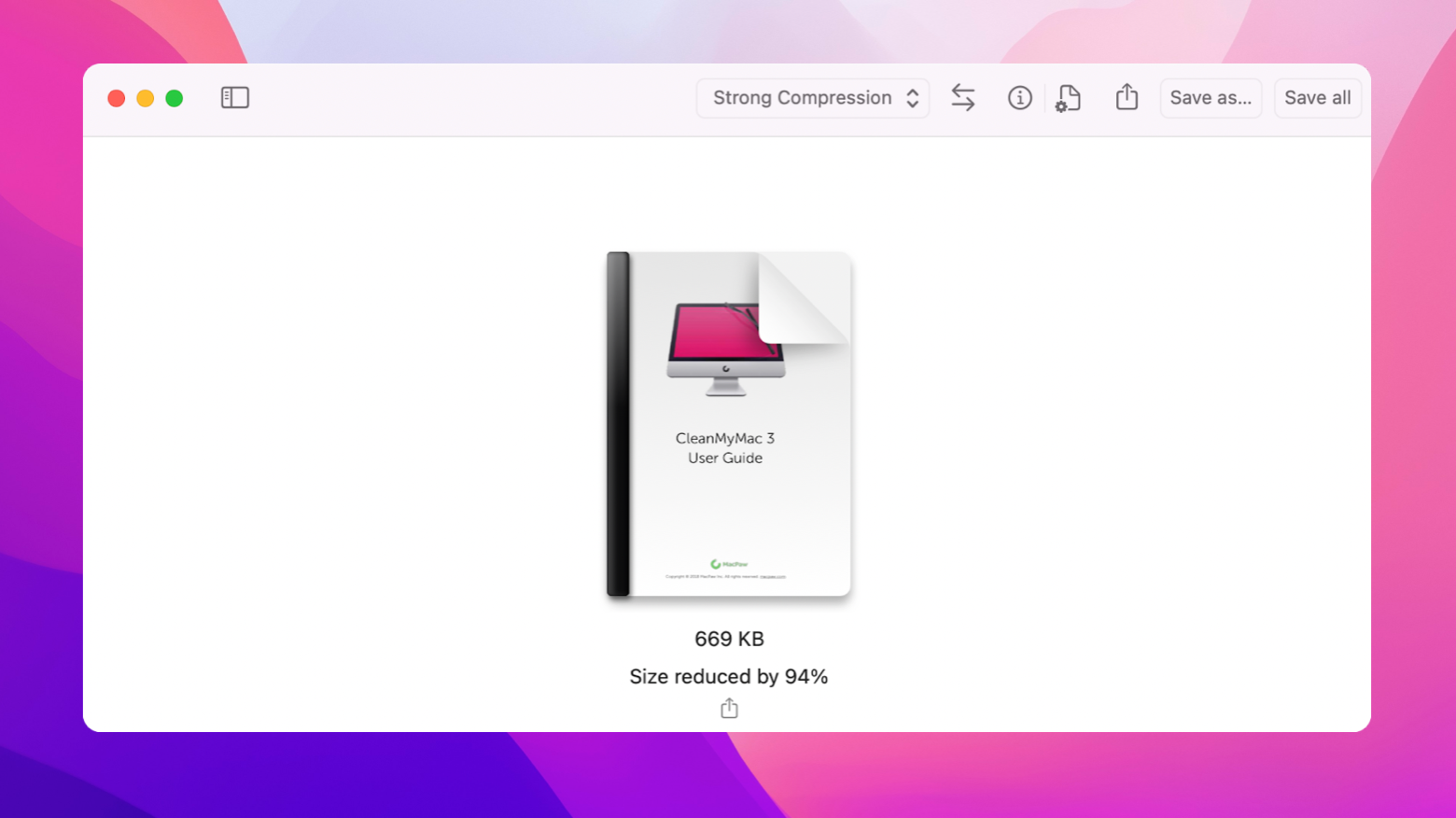 How to delete pages from PDFs with Adobe Acrobat
If you're used to editing lots of PDFs for work, you're probably familiar with Adobe Acrobat — an app within Adobe's Creative Cloud.
Adobe Acrobat is a powerful PDF editor. In fact, for most users, it offers far too many extra features and tends to install too many auxiliary apps on your Mac, such as a Creative Cloud manager.
To delete PDF pages with Acrobat:
Launch the app
Click Open (⌘ + O) and select your PDF
In the toolbar, click the delete icon
Specify the page you want to delete ➙ OK
Confirm and save your PDF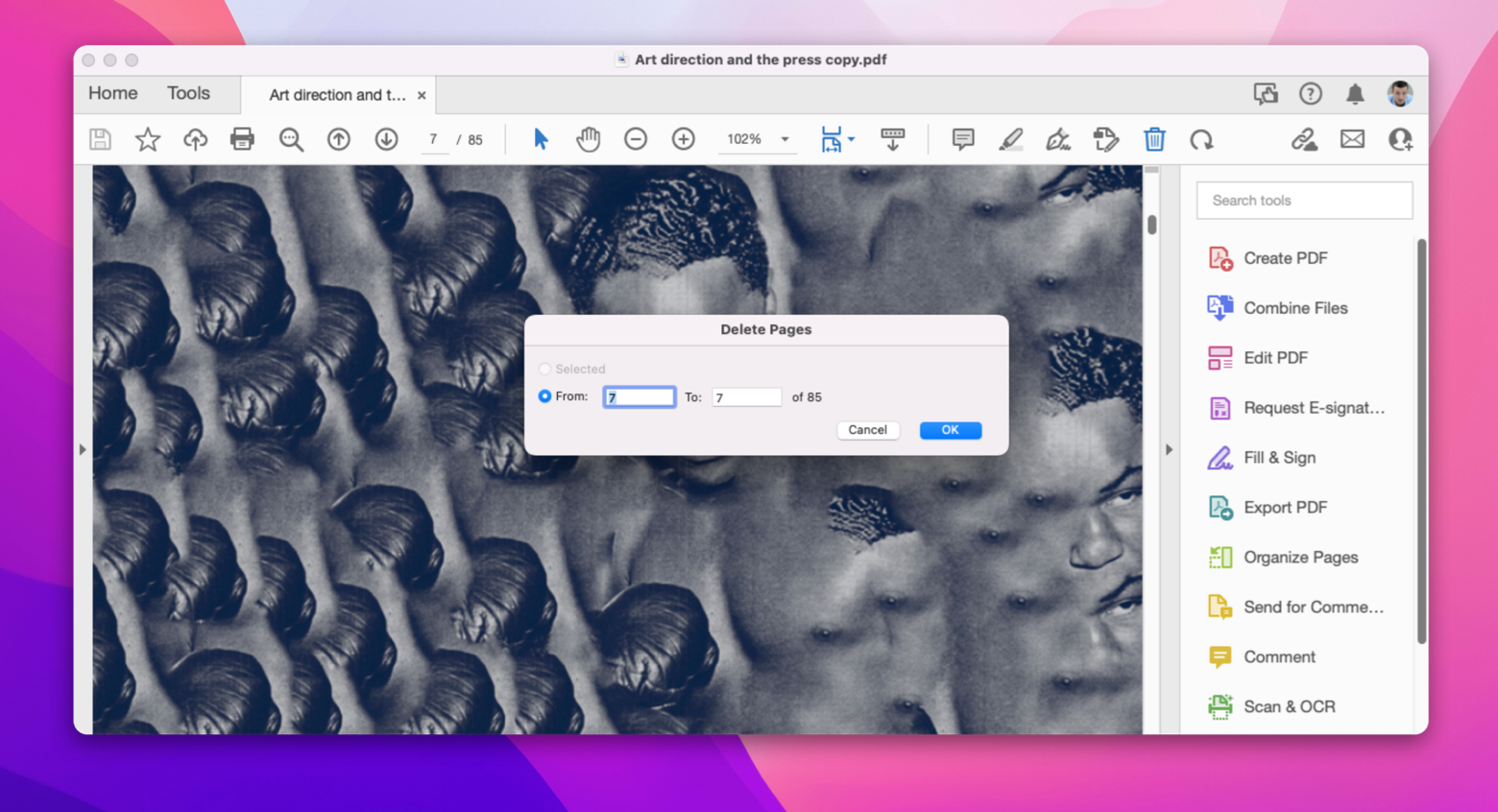 The worst part about Adobe Acrobat is that it's actually not free. If you want to edit PDFs, the app will cost you $19.99 a month — a bit much for all the similar functionality that you can get with an app like Nitro PDF Pro.
How to remove PDF pages with Safari or Chrome
Another way to remove pages from PDFs is via browser. Both Safari and Chrome offer limited page removal capabilities that are accessible through the print dialog.
Here's how to cut out part of a PDF in Safari:
Right-click on a PDF and choose to Open with Safari
Click Print
In the Pages section, pick "From … to …"
Specify which pages you want to keep
Click PDF ➙ Save as PDF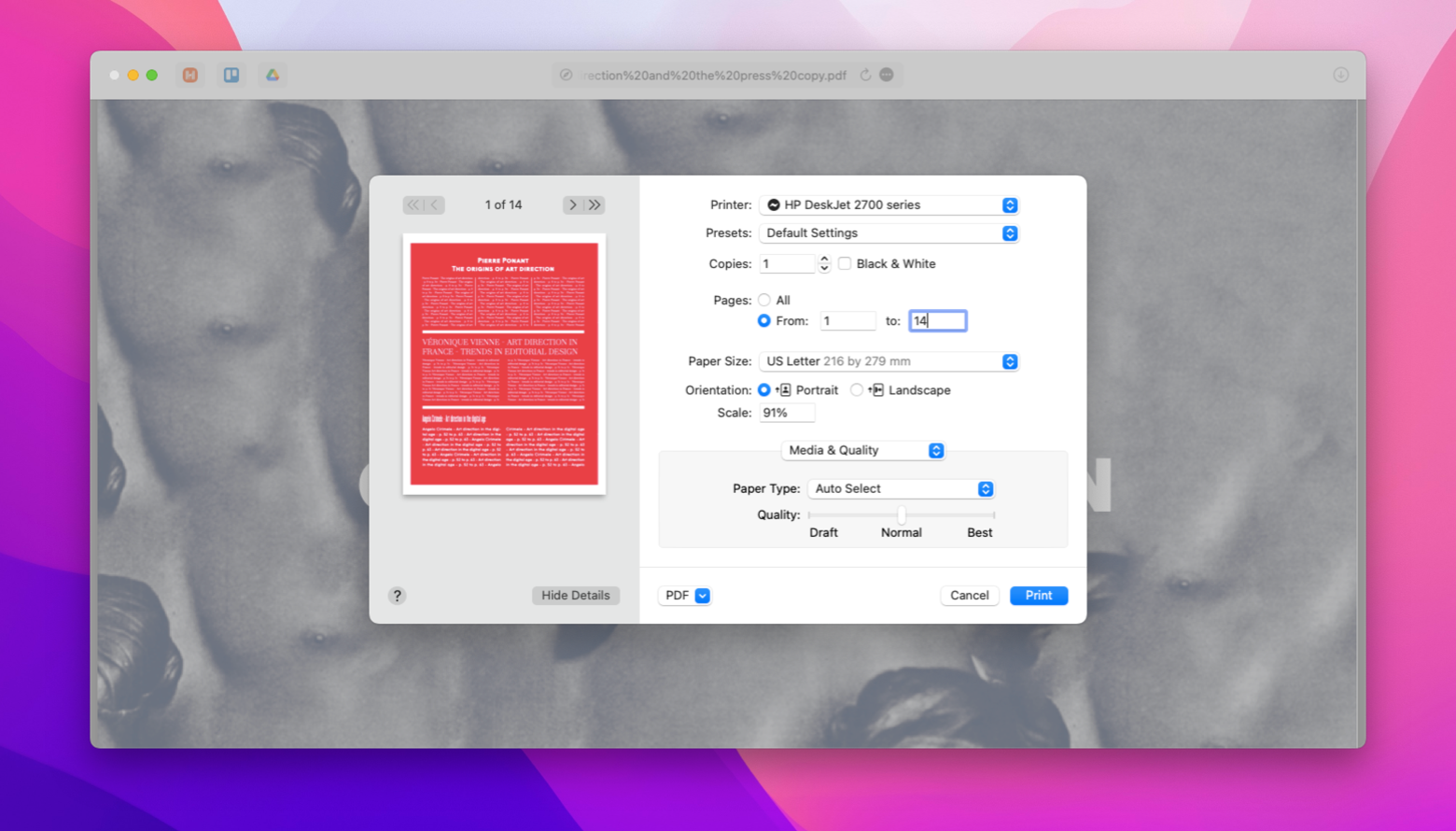 Note: In Safari, the pages you keep have to follow each other. So you can either delete some pages at the beginning or at the end.
You have a bit more agency when cutting pages from PDFs in Chrome:
Launch Chrome
Drag and drop your PDF onto the browser
Click the print icon
In Pages, pick Custom
List all the pages you want to keep, separated by commas. Other pages will be deleted.
Click Save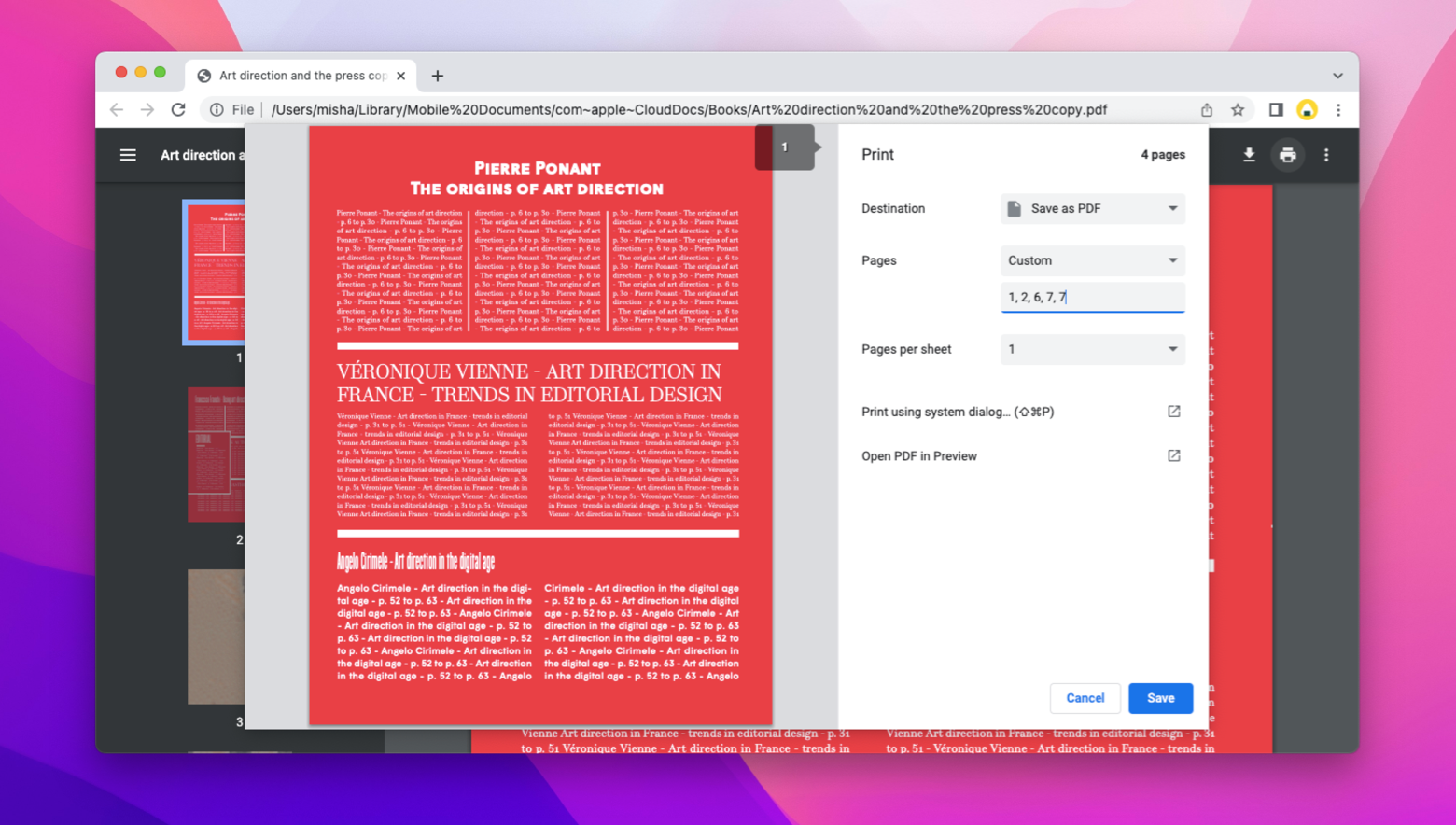 Even though using your browser to delete pages from a PDF might sound convenient, it has a major downside. When you edit a PDF through the browser, all hyperlinks in the PDF will no longer work. To avoid damaging your PDF in this way, we suggest sticking to a professional PDF editing app.
If you've already edited your PDF and noticed that something is wrong, you still might be able to retrieve the original version using Disk Drill.
Disk Drill is one of the most essential apps for any Mac user. This utility allows you to scan your hard drive for recently deleted files and bring them back, even if you've emptied your Trash. Just start the app, select your hard drive, and click "Search for lost data" to see what you can recover.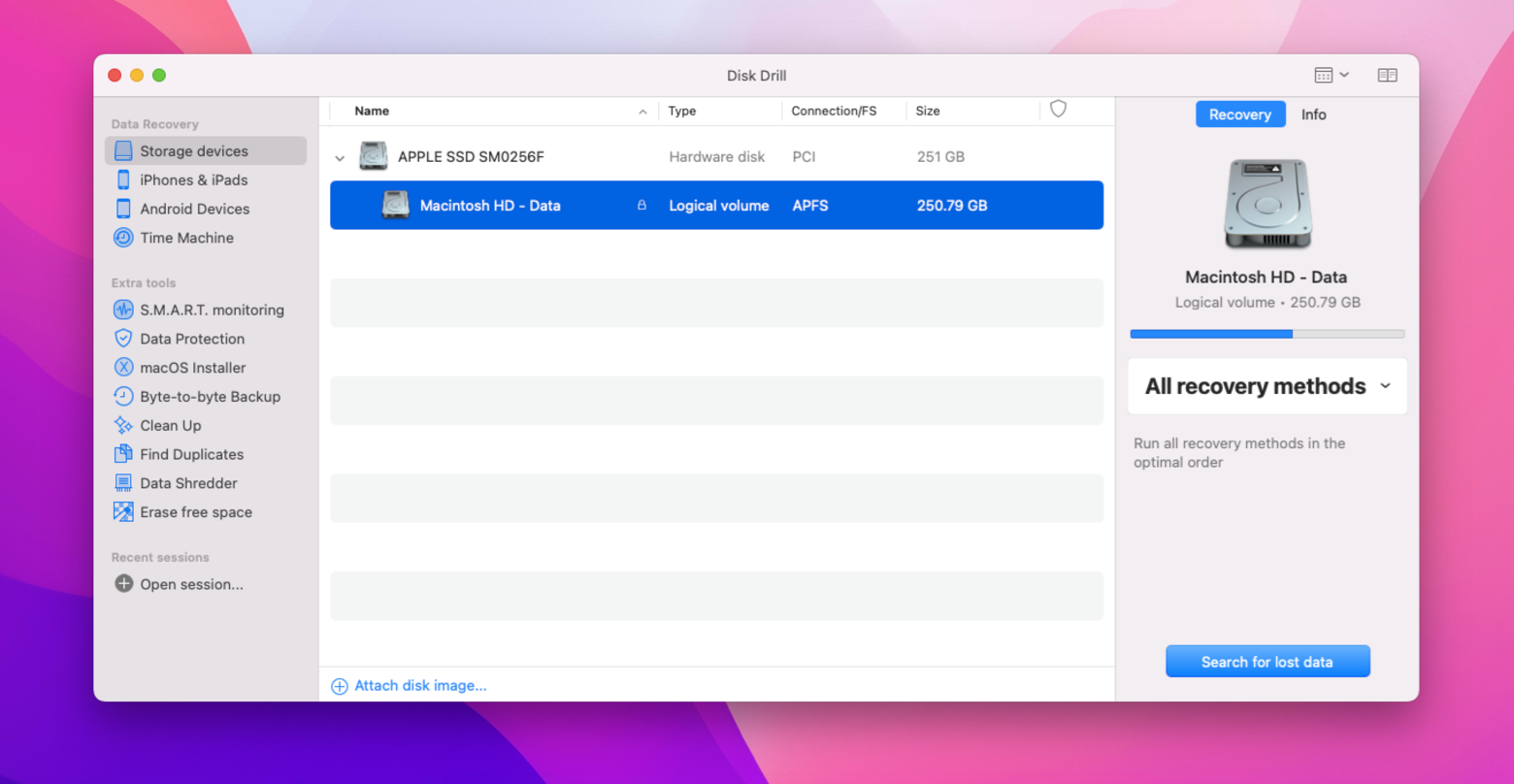 Why can't I delete pages from my PDF?
In some cases, PDFs you're trying to modify will have certain restrictions on them, so you might not be able to do it using regular tools. However, using a print dialog and removing pages from a PDF that way should still work.
As you can see, there's a lot when it comes to editing PDFs. You can do so with your browser, Preview, or Adobe Acrobat. The best option, however, is to use a professional editor like Nitro PDF Pro. If your PDF is too big, you can also resize it instantly with PDF Squeezer. For backing up your PDFs, use Get Backup Pro. And if you need to recover something you've accidentally deleted, there's nothing more powerful than Disk Drill.
Best of all, Get Backup Pro, Nitro PDF Pro, PDF Squeezer, and Disk Drill are all available to you for free during the seven-day trial of Setapp, a platform with more than 240 world-class apps for Mac and iOS. Try every app in the Setapp collection at no cost and turn into a Mac power user in no time!