You can't escape them — PDFs are everywhere, especially in the workplace. Although convenient to read, PDFs can be tricky to deal with if you just need to make quick changes to the text, sign a form, or send a file through a size-restrictive platform.
With a default PDF reader like Preview on the Mac, finding a certain word in the PDF is difficult and editing a document can be almost out of the question. Without knowing which tools to use, it will be very hard to make changes to a PDF document. Fortunately, there are plenty of PDF applications to help you get the editing job done.
Creating a PDF
If you'd like to create a PDF file that is easily searchable, you can use Prizmo to make one out of paper-based images like brochures, books, or posters.
To get a PDF from an image, use the following steps:
Click the plus icon in Prizmo
Find your source in the drop-down menu
Select an image that you'd like to convert to PDF and click Add
To make things even easier, you can take a photo of a physical document using the Prizmo app on your phone and convert it to a PDF too.
Searching a PDF
You can use PDF Search on your newly created PDF to search for specific information, facts, or figures. This would come in particularly handy if your PDFs are very long. To pore through your PDF in batches or to scan through long files, open the app and type in a search word or phrase in the search bar. Even if you misspell a word, PDF Search's artificial intelligence feature will make an effort to understand what you mean and help you find exactly what you're looking for.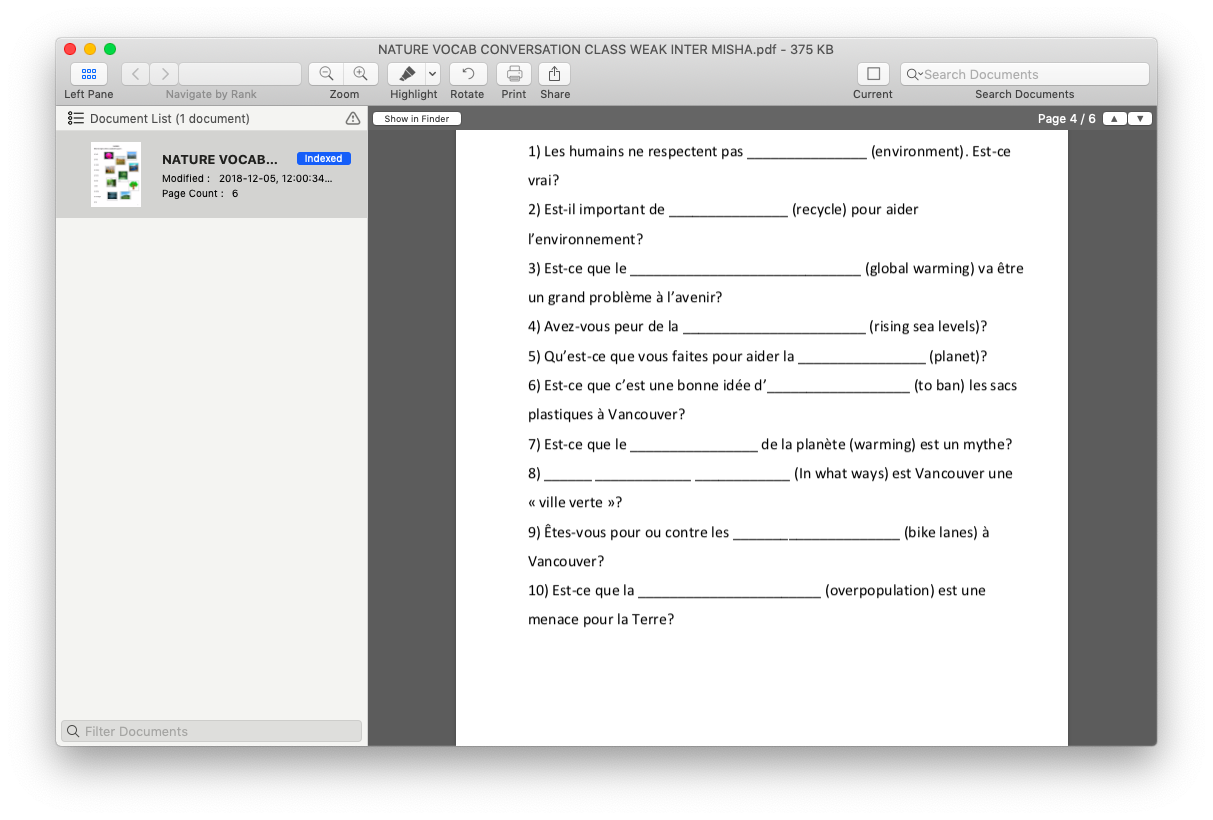 Tools to Help Make Changes to PDF Documents
By now, if you don't know how to modify a PDF document, you may be left behind. Good news is taking control of your PDF files is not rocket science — whether they be for home or work, you just need the right set of tools in place to cover your everyday requirements.
To help you alter PDF documents, there are a few apps with such useful features as adding comments, filling and signing agreements for your business, removing sensitive information, and compressing large files to allow for easier sharing. Stop agonizing over how to edit PDFs and try a few of the powerful applications mentioned below.
Edit any PDF or image
You may want to make changes to your documents, like edit typos or add different images, but how do you go about doing so? To make corrections or rewrite some text within the original PDF file with editable text blocks, try PDFpen. You can even use it to highlight, draw, scribble on the document.
To correct text with PDFpen:
Open the desired PDF document within the application
Highlight the text within the PDF and click Correct Text
Erase the current text and type the desired changes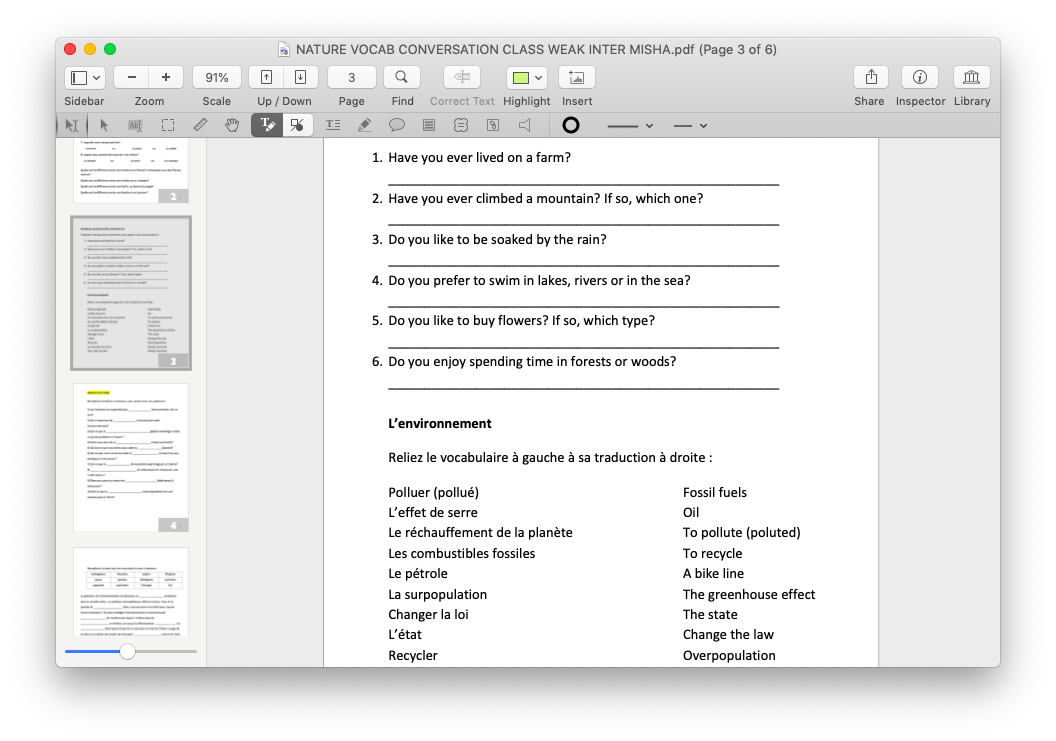 Add comments to a PDF
To help yourself with extra notes or annotations, you can add comments directly onto a PDF. Comments can be useful to readers when you want to provide extra information about certain parts of the document.
A regular PDF viewer app won't let you attach comments to specific areas on a PDF, so you need to use an app like PDFpen to do that. Annotations are useful because you can embed them into the file without being too distracting for a reader. You can also use the markup tools to add shapes around important areas of the PDF and underline things to remember.
To comment with PDFpen:
Open the PDF file
Click on the Comment function on the app's menu bar
Tap on the area of the document where you want the comment to appear
Type in the comment area field
Drag the comment text box to the desired area on the document
Fill and sign PDF forms (e-sign)
Printing documents just to sign them and scan them back can be frustrating and time-consuming. Many of us don't even have printers anymore. But luckily with e-signatures, there's no need for all that.
Now you can easily fill out and sign a PDF with PDFpen. Whether you're looking to have a new client sign an agreement, a tenancy contract, or any other PDF form, e-signature will save you time (and ink).
To sign a document using PDFpen:
Scan your signature and save it as an image file
Drag the signature onto its place in the document
Redact sensitive information from PDFs
Many of the PDF files on your computer may contain sensitive or personal information, leaving you at risk of becoming a victim to identity theft. For example, a PDF form could contain your tax information, credit card numbers, or other personal details that you don't want to share with third parties.
This is where PDF redaction comes in handy. Without an appropriate PDF editing app like PDFpen, it can be very difficult to remove parts of the text you want to hide from a document. Redaction can remove a word or an entire line of text with a black box or empty white space.
Of course, if you don't want to use software to redact your PDF, you can always take a black marker to cross out any information from a printed sheet. To make your life easier, use the following steps to redact sensitive information.
To redact an entire section of a document:
Within PDFpen, click Tools and select the rectangle tool
Select the area of the text you want to redact
Click Format and Redact Text-Block
To redact selected text:
Under Tools select Text Tools
Select the text you want to redact
Click Format and Redact Text – Block
Compress and share a PDF
If you don't have a strong or reliable internet connection, it can be hard to send large PDF files to friends or colleagues. In order to upload large PDF files onto the cloud, send via email, or add them into size-restricted forms, you'll need an app like PDF Squeezer to help you compress the PDF file while keeping the original quality. You can rest easy that this process won't convert your PDF into a ZIP file.
To shrink your PDF resumes, applications, or visa-related documents for the web, use the following steps:
Open PDF Squeezer
Drag the PDF file you want to compress into the "Drop Your Files Here" section
At the drop-down menu, select your preferred dpi and image quality
Click Save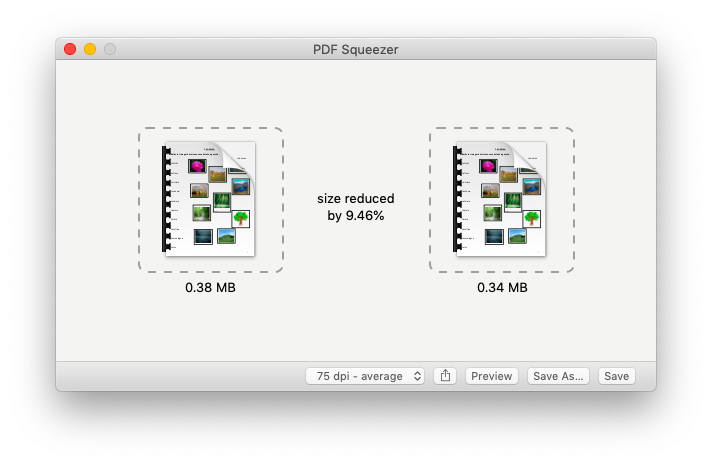 With a built-in feature to send your PDF files to friends, clients, or colleagues, PDF Squeezer makes sharing your compressed documents super easy. Click Share to send your file via text, email, or other options.

---
So with the use of a few apps, you'll easily be able to create, search, and share PDFs all while saving time and frustration by being able to directly make changes to your documents, add notes, or remove personal information with redaction. Best of all, Setapp can help you do all of the above and features every app you can use to increase your PDF productivity. You can try the apps mentioned here at no cost along with over 130 other high-quality macOS apps.
Get 100+ Mac apps for any job
Sign up to Setapp and try them for free.
Try for free