Where do downloads go on iPhone and iPad?
Even though iOS and iPadOS remain intuitive and well-designed operating systems for your mobile devices, it's not always easy to find saved files on iPhone and iPad.
What makes iOS confusing is that it lacks a systemic folder and files structure. On Mac, you have apps that interact with other files stored elsewhere in a folder hierarchy. On iPhone, you just have apps, with files often being hidden inside them and no clear way to move them around.
Let's see what a common file flow is within iOS, and where you can find downloaded images, videos, PDFs, music, apps, and more.
Where to find downloads on iPhone?
For a long time, there was no place in iOS to store files that didn't belong to any specific app or that could be used by several apps at once, with the exception of photos.
Starting with iOS 11, a new Apple-made app called Files tried to change that. With Files, you can see all the files available on your phone or iCloud, and even third-party cloud storage. You can move files between the drives and create new folders. You can also delete files or share them with anyone you know. In the iPadOS version, you can even use column view and connect to remote file servers.
Besides Files, you can view downloads on an iPhone in Photos and App Library. To move files seamlessly between your computers and mobile devices, it's highly recommended to use AnyTrans for iOS.
AnyTrans for iOS is by far the easiest way to transfer files between your Mac and iPhone. More than that, you can use AnyTrans to create backups, switch phones, convert photos, create ringtones, mirror screens, and download apps and files. It's an all-in-one easy phone management solution.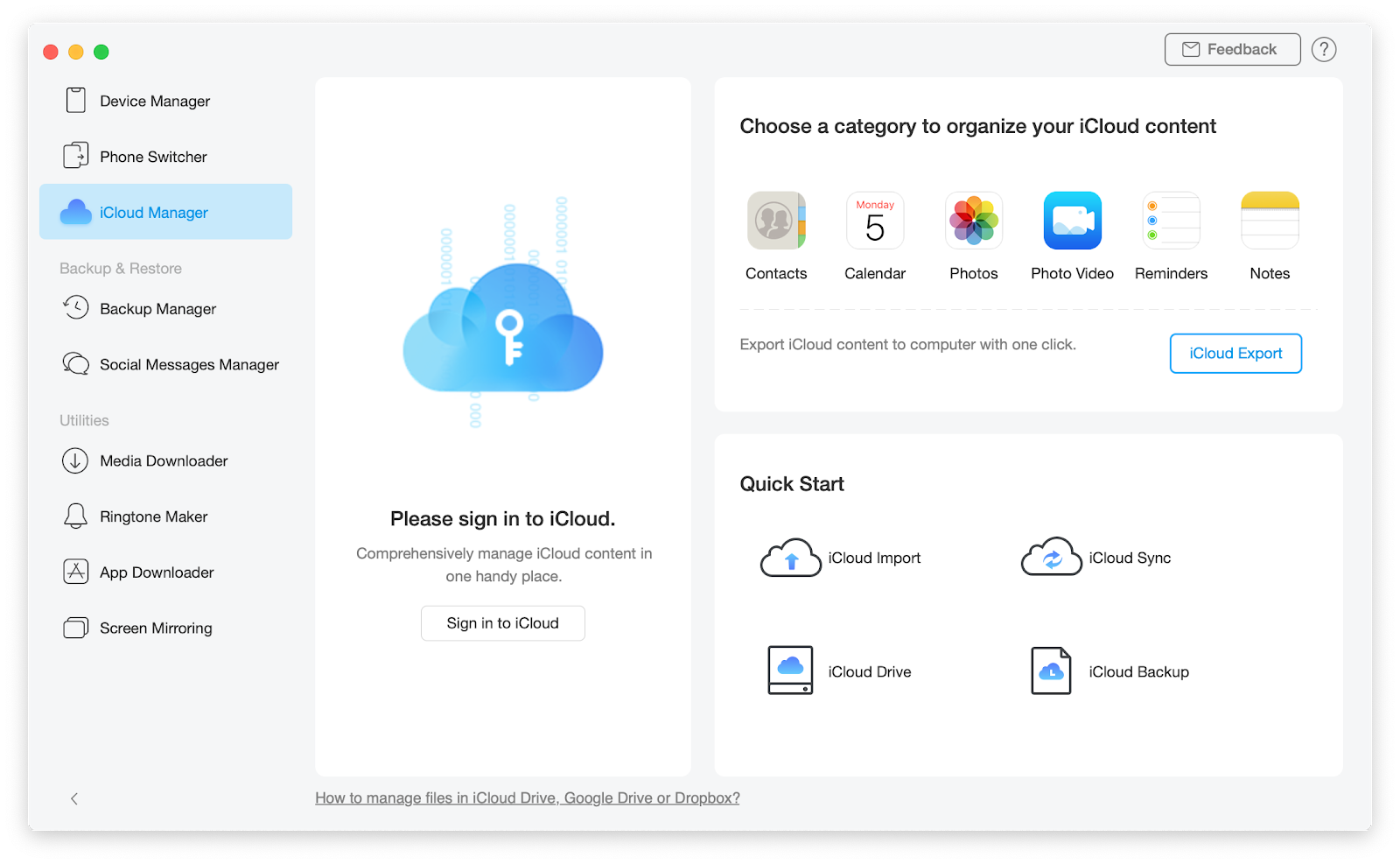 How to see downloads on iPhone in Files?
Starting iOS 11, all the default OS installations have featured a new Files app, which combines files from all the apps, plus third-party clouds and local storage.
If you don't see the Files app on your iPhone (or iPad), go to the App Store, search for it there, and download it for free.
When you open Files, you should see all the locations the files are being sourced from. You can add new locations manually as well (e.g. Box).

To download a file from somewhere into Files, just select Download from an available iPhone menu.
To find your file in Files, either use the search bar up top or go through the locations manually. Regular files should land in the Downloads folder that can be found in the On My iPhone location.

How to find image downloads on this device?
There's one big exception when it comes to the Downloads folder iPhone has featured for a few years now — photos and videos.
Since iPhone has always had a powerful image library that's directly connected to the camera, photo retouching, photo albums, and lots of third-party apps, Apple decided not to change that structure and kept all photos and videos inside the Photos app.
So, if you ever transfer or download photos, you can find all such downloaded files on iPhone in the Photos app.
Plus, starting with iOS 12, all images and videos that are sent and received via Messages are automatically saved in the Photos app as well.

How to find downloaded apps?
It's not only files and photos that come to mind when we want to quickly find downloads on iPhone — finding apps is sometimes a problem as well.
For years, all the iOS apps lived on your Home Screen. For convenience, some users put files into folders that remained on the Home Screen. In iOS 14, however, Apple introduced App Library, a separate directory of all your apps.
You can access the App Library by swiping left to the last Home Screen. While in the App Library, swipe down and see all the apps as a list. You can also use a search bar up top to find the app you need.
Sometimes, new apps you download can show up on your Home Screen, but sometimes they might go directly to the App Library, so make sure to check both when wondering where are downloads on iPad and iPhone.
What if you can't find files in Downloads?
Now that you know where do downloads go on iPhone and how to access downloads on iPhone, you might still encounter situations when your files are not where they are supposed to be, meaning not in the Downloads folder.
This might happen because it's possible to change the default file saving location for Safari on iOS. So you can use the search bar to find your lost documents in Files in the meantime, but also change where the files are saved for the future:
On your phone, go to Settings
Tap on Safari
Tap Downloads
Select On My Phone or Other and then pick the right folder or create a new one (by tapping on the icon in the toolbar)
There are also more ways to download files than keeping them in the Downloads folder. You can, for example, use Transloader.
Transloader is a handy app for both your Mac and iPhone that lets you download any file remotely. So you can initiate a download on your iPhone but actually download the file to your Mac. This is perfect for situations when files are too big for your phone or you just want to use them on Mac in the first place.
Using Transloader can't be easier — just add the download link to the app and pick where to save it. You'll get a notification when your file is saved.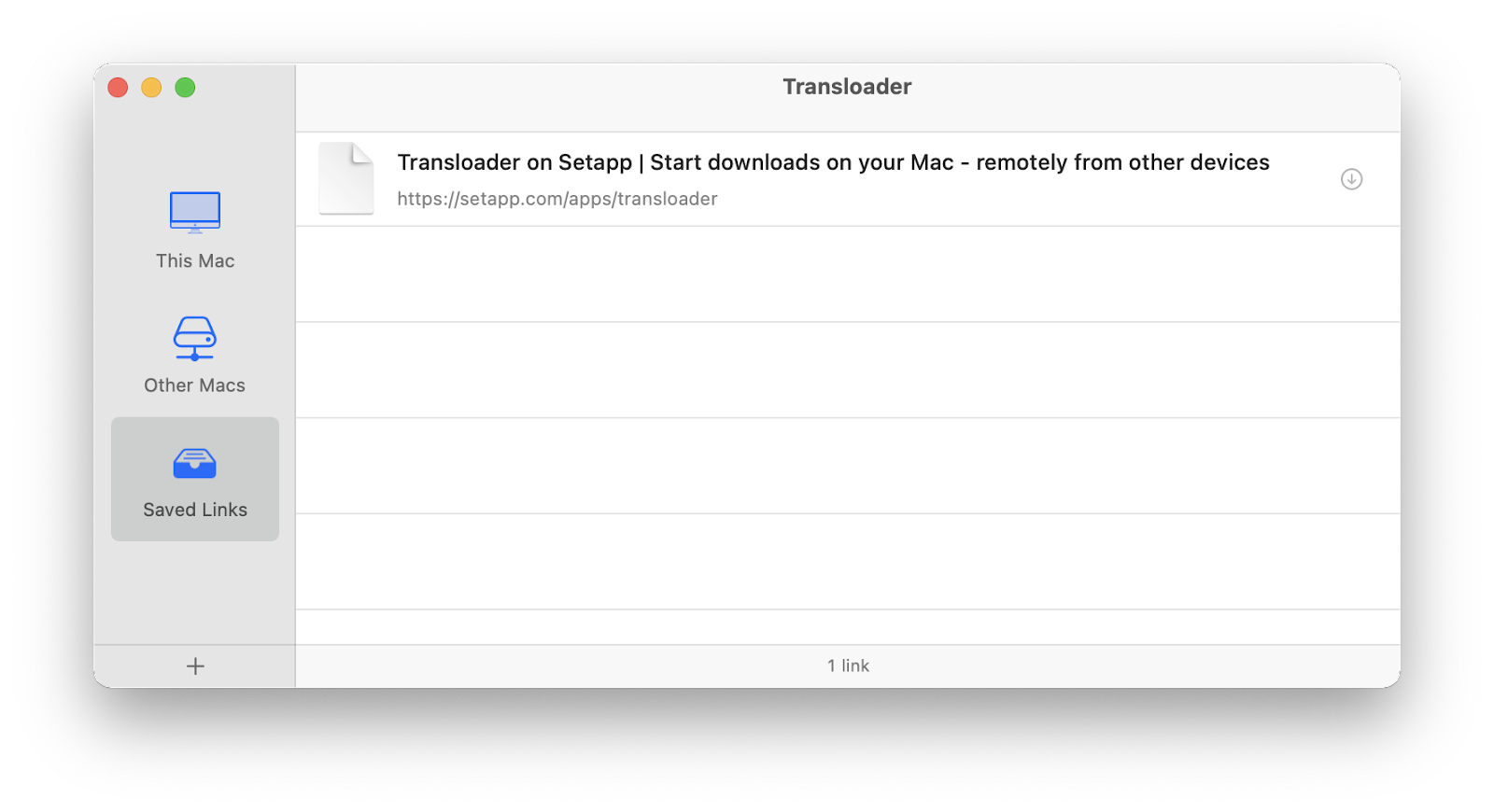 Finally, you can never be 100% sure that your files are safe. That's why an adequate backup and recovery strategy is a must.
Disk Drill allows you to do both. This data recovery app can scan any hard drive or device for lost data and get it back in minutes. Disk Drill works for accidentally removed files, corrupt data, or system errors. In addition, it lets you create disk images as backup, shred files to leave no trace, clean up storage, and more.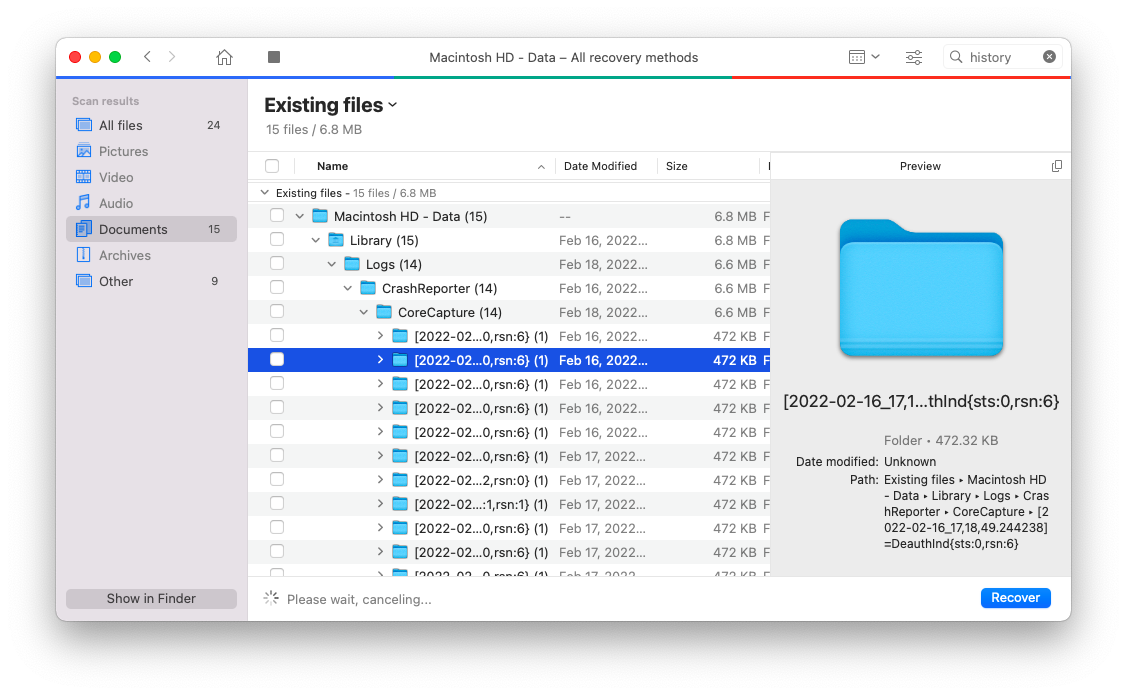 As you can see, learning how to access downloads on iPhone and iPad is quite easy. You can even supercharge your workflow by adding AnyTrans for iOS for moving files around, Transloader for downloading things remotely to your Mac, and Disk Drill for recovering lost files and saving backups.
Best of all, AnyTrans for iOS, Transloader, and Disk Drill are available to you absolutely free for seven days through Setapp, a platform with more than 230 top-rated Mac and iOS apps that can fix any problem you can imagine. Try every Setapp app today at no cost and improve your daily workflow.