How to get "Hey Siri" on your Mac
Back in 2011, two simple words changed the lives of Apple users forever: "Hey Siri!" While Siri may not have been the first virtual assistant, with that honor going to IBM Simon in the mid 90s, it was the first to appear on a smartphone when it debuted on the iPhone 4S.
Since then, Siri has been added to various other Apple products, including tablets, desktops, and laptops. From 2016 onwards, you can get a response when you say "Hey Siri" on Macs, iPads, and iPhones. For many of us, Siri remains a novelty — there are countless articles, for example, about funny questions to ask Siri — but there are plenty of genuinely useful Siri tricks out there as well.
Because Siri was only made available on laptops and desktops a few years ago, the issue of how to activate Siri on Mac is one that some Apple fans still aren't familiar with. Below, you can quickly discover how to use Siri on Mac as well as some cool Siri tricks to make your life easier!
Why you would want to use Siri
The most obvious example of when you want to use Hey Siri on Mac (or iPhone) is when you're not able to use your hands to access your device. That might be because you're driving a car or elbow-deep in pizza dough.
Triggering the Siri app on your smartphone or Mac using only your voice is a neat way to access all of the information the web has to offer without the need to pull over or clean up before you can find out what you need to know.
Another reason you might want to use Siri is that the question you're trying to answer could be long and dense. You might want to know, for example, "what teams were in group B of the 2018 World Cup?" Ask Siri this question and it throws up the answer immediately, whereas you might find using a search engine to ask the same question a bit fiddly.
People with disabilities have also been very keen on learning how to use Siri, as it means they don't always need to struggle with alternative keyboards and the like in order to use their MacBook or smartphone.
How to activate Siri on Mac
With the Siri app now an official fixture on MacBooks and iMac Pros that have macOS Sierra or later, the issue of how to use Siri — and set it up in the first place — is very straightforward:
Click the Apple symbol in the top left of your screen

Choose System Preferences from the dropdown menu (or select it from the Dock if you prefer)

Click on Siri

Tick the Enable Ask Siri box

Choose a keyboard shortcut, language, and voice for the Siri app

If you don't want Siri to speak, turn Voice Feedback off
Once that's done, you can use Hey Siri to do all kinds of things. Among the handy Siri tricks out there is that you can use the app to open up other pieces of software for you, as per the example below.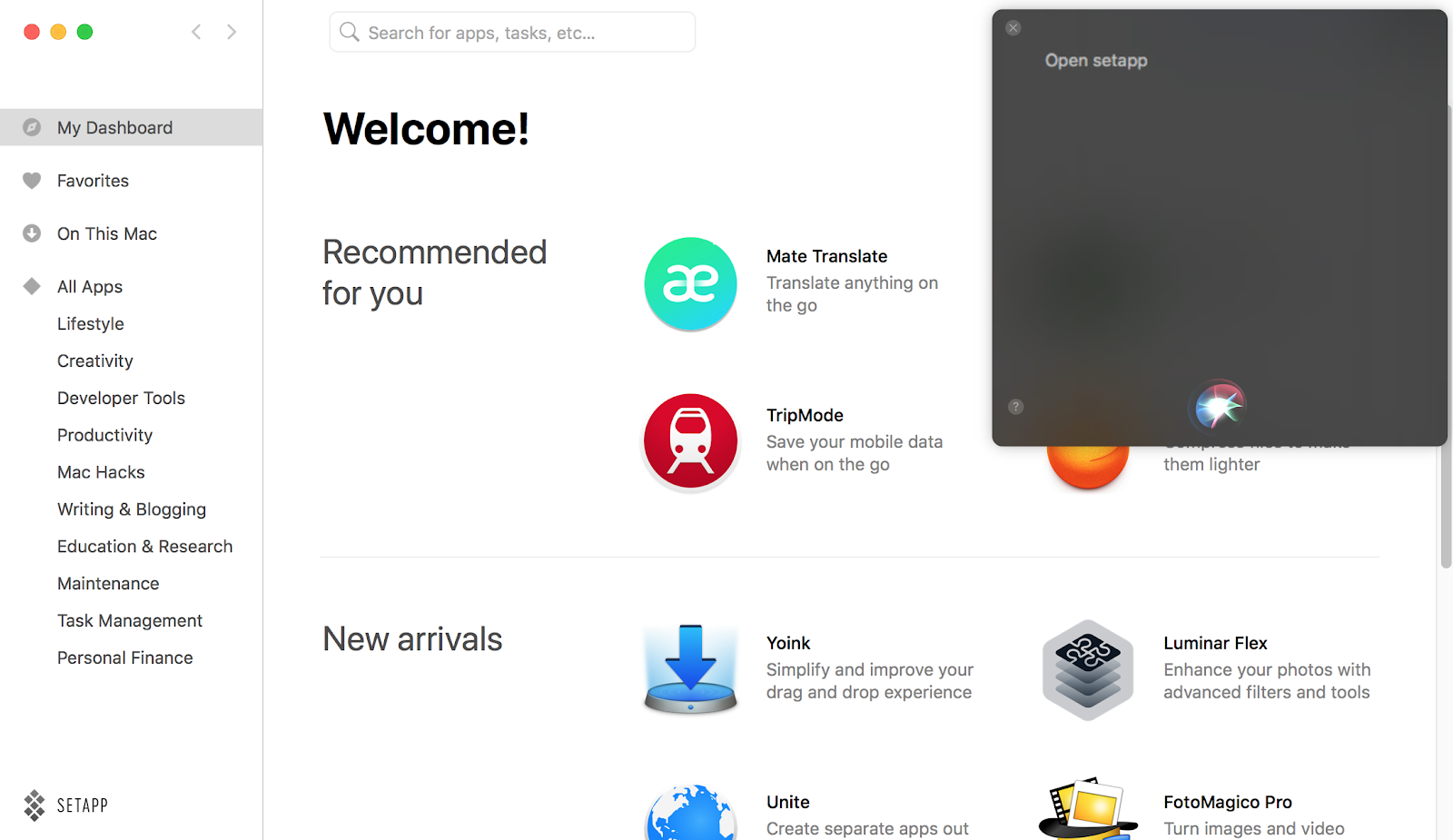 There are many more cool Siri tricks than just that though! Possible things to ask Siri, with some being more self explanatory than others, include:
"Where is my iPhone?" — ping your smartphone, tablet, watch, or other Apple device connected to iCloud

"How much free space do I have?"

"Define obsequious?" — access Dictionary definitions on your Mac

"Where can I get coffee nearby?"

"Can you add a reminder for tomorrow?" — set reminders for upcoming events, with the option to add a date and time

"Can you find a restaurant near me?"
If you can do it on your Mac with your keyboard and mouse, there's a good chance you can do it using your voice too! Once you've learned how to activate Siri on Mac, the sky is the limit when it comes to thinking up things to ask Siri.
Funny questions to ask Siri
No article on the Siri app could be complete without a few quirky questions to ask Siri that result in hilarious or absurd outcomes. Ask Siri what it is or whether it's a robot, for example, and it'll get a bit existential with you.
Try flirting with Siri, by asking it whether it's married or what it's wearing, and you'll be met with sassy responses like "why would I be wearing anything?" Ask the app to talk dirty to you (!) and it'll say something like "the carpet needs vacuuming."
You'll also enjoy some interesting replies if you ask the app to sing, rap, or share a poem or haiku with you. No spoilers of those for you, as they're much more fun if you've never heard them before.
Requests like these may seem frivolous but they really do, in a primitive form, represent early interactions between the masses and robotic intelligence. When you see someone talking to their phone in public, it's legitimately getting harder to tell whether they are speaking with a friend or using a virtual assistant.
Not to suggest that you try to make Siri your new best friend — you surely have enough friends without adding the Siri app as a virtual one — but it certainly does set an interesting precedent for human–robot relations!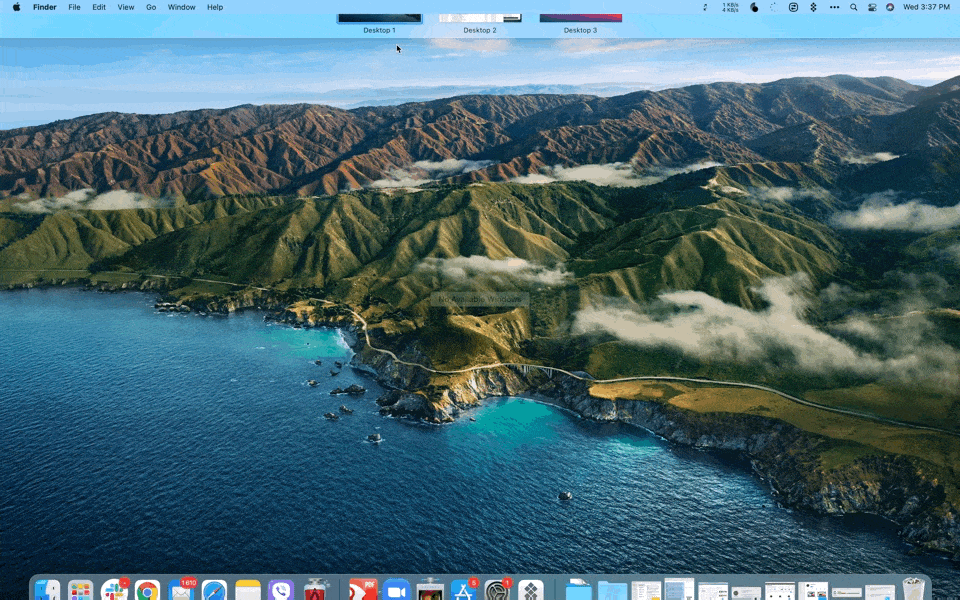 Siri and artificial intelligence
As easy as it is to use Siri on Mac, the app has its limitations; for the most part, its interaction with non-native Mac apps is pretty shallow.
In a few years you might be able to ask Siri to use CleanMyMac X to run a Smart Scan on your Mac but omit all photos and music because you plan to manage those yourself.
Right now, that's something you have to do manually. Once you've hit the big Scan button to trigger Smart Scan, you can choose which elements of your Mac you want to clean up.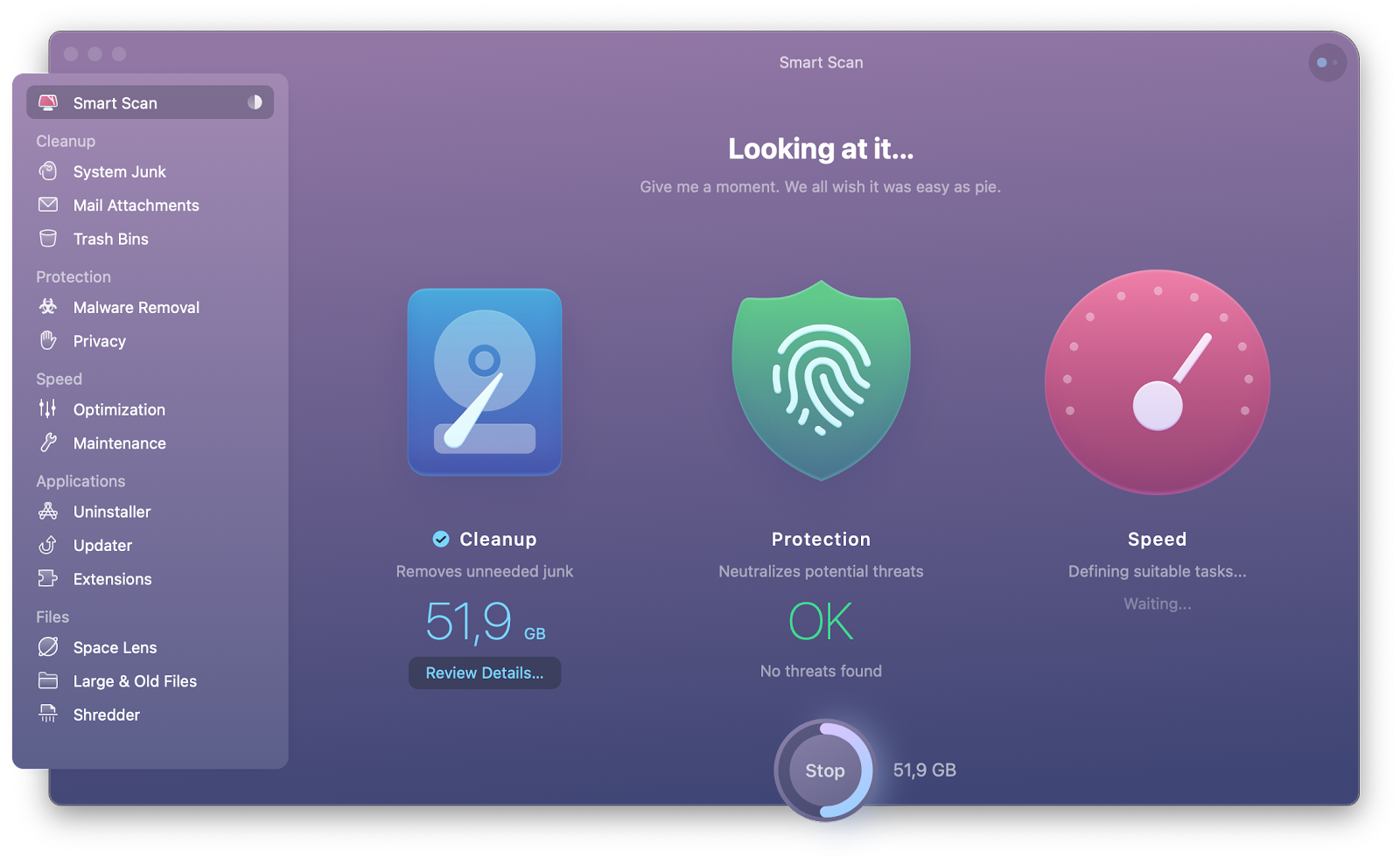 Likewise, wouldn't it be amazing if you could just ask Siri to adjust the brightness of the photo you are editing, just like you can ask her to brighten your screen? With AI-powered photo editing apps like Luminar Neo, such a feature would be absolutely desirable.
And perfectly natural, since Luminar Neo already uses AI to:
Add accents to your photo
Enhance your portraits
Augment or replace the skies in your shots
Recommend adaptive edit templates for your image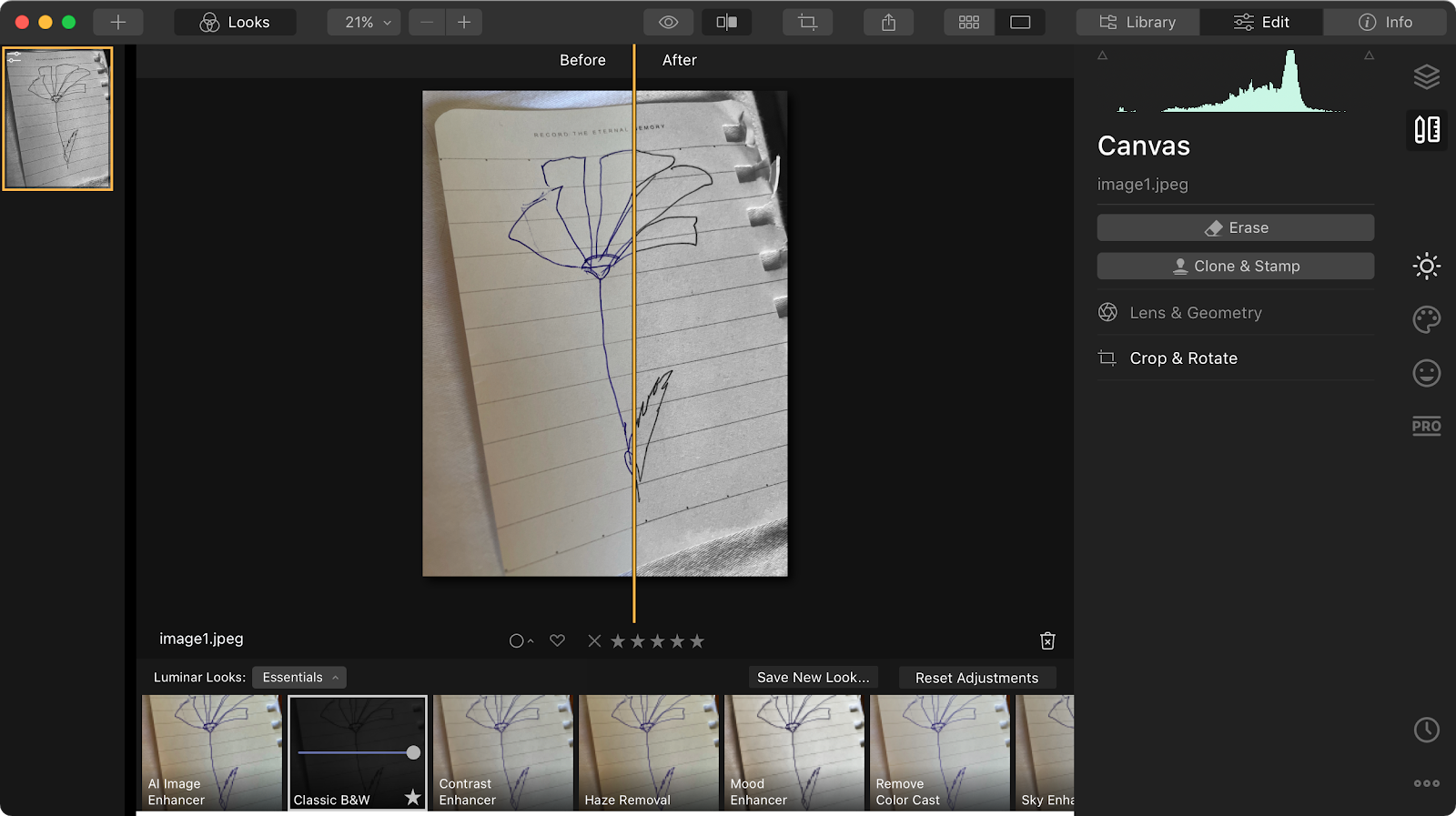 It's not too difficult to imagine a world in which you can direct your computer to edit your shots just using your voice, like in the science fiction movies. But alas, for now we are happy to have the powerful AI tools to turn our raw images into near-masterpieces with photo editing powertools like Luminar Neo.
Partnering up artificial intelligence with the likes of Hey Siri on Mac, which can currently be a little bit linear, offers an intriguing look at how fiction that deals with the not-too-distant future could easily become reality.

The future of "Hey Siri"
You don't need to look any further than Amazon's Alexa or Google Assistant to see that voice-activated automated assistants are becoming more and more popular. They are also getting better and better at what they are designed to do.
Right now, it's advisable to keep your questions to ask Siri pretty basic. But as time goes by, Siri will become adept at learning to answer more complicated questions. The integration of advanced artificial intelligence is exciting, or a little scary depending on who you talk to, and offers almost unlimited potential.
Deeper integration of Siri with apps is almost certainly one of the next steps Apple will take with Siri. Giving third-party developers access to that toolbox could make for some truly next-gen applications. Frankly, most of us can't wait to see what comes next.
But best of all, the apps mentioned above as examples for Siri integration are available to you on a free trial through Setapp, a platform with 240+ cutting-edge Mac, iOS, and web apps and tools that can bring the future right to you right away.