​Safeguard Your Passwords with Secrets​
The rise of the internet promised us more time and leisure. Whether or not that's actually become a reality, it's certainly given us more passwords. Between email accounts, bank accounts, streaming services, and more, it's hard to keep everything straight, especially if you don't want to make yourself vulnerable.
Enter Secrets — a secure and hardworking password manager for Mac that not only keeps your login information safe but also helps generate one-off passwords and tests old logins for vulnerabilities.
Beyond secure password storage, the app is an all-in-one repository for your sensitive information. With password-protected login and PGP encryption, you can use it to store credit card information, licenses, and anything else you might need to access.
Don't settle for crossing your fingers and using the same password for all your logins. There's an easier way, and here's how to do it right.
Setting up the password organizer
The first step to getting started with Secrets is creating a master password for your password vault. The app will prompt you to create both a strong passphrase and to print a recovery key in case you lose or forget it. This passphrase should be 20 or so characters long and have a variety of character types.
When you've finished these steps, click Continue.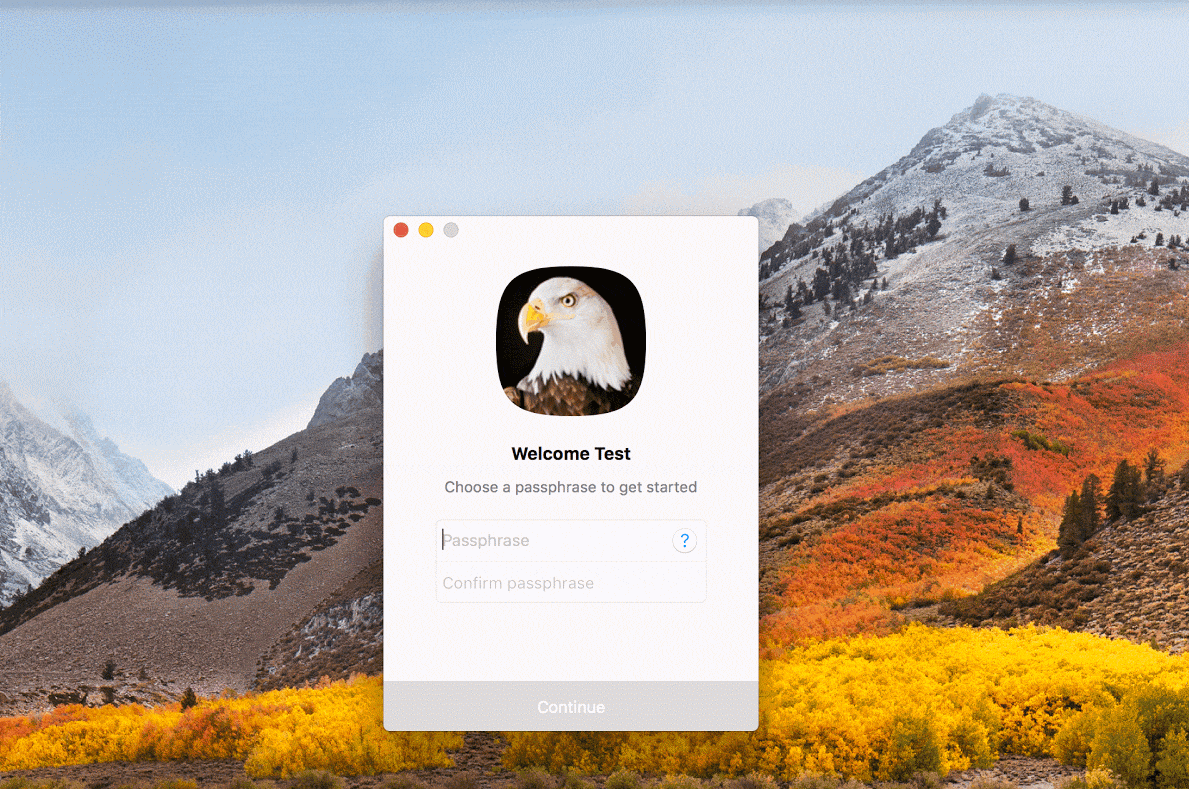 Filling the password vault with information
Use the + icon and select the item type to start adding logins, credit cards, and bank details to your vault. If you're worried about compromised accounts, this password app for Mac can automatically generate new secure passwords for you.
Use the buttons under the password field to adjust it to fit your site's requirements, then copy it and update your login information on the site — peace of mind in a click. When you've filled out the form, click Done to add it to your vault.
Keeping passwords tidy
Click the Star icon at the top right to add frequently used logins to your Favorites. Financial information, like credit cards and bank accounts, is always accessible in the Wallet tab.
If you lose track of a login, the search bar at the top of the screen can help narrow down your list until you find it. Adding Tags and Notes to your entries can also provide another layer of organization.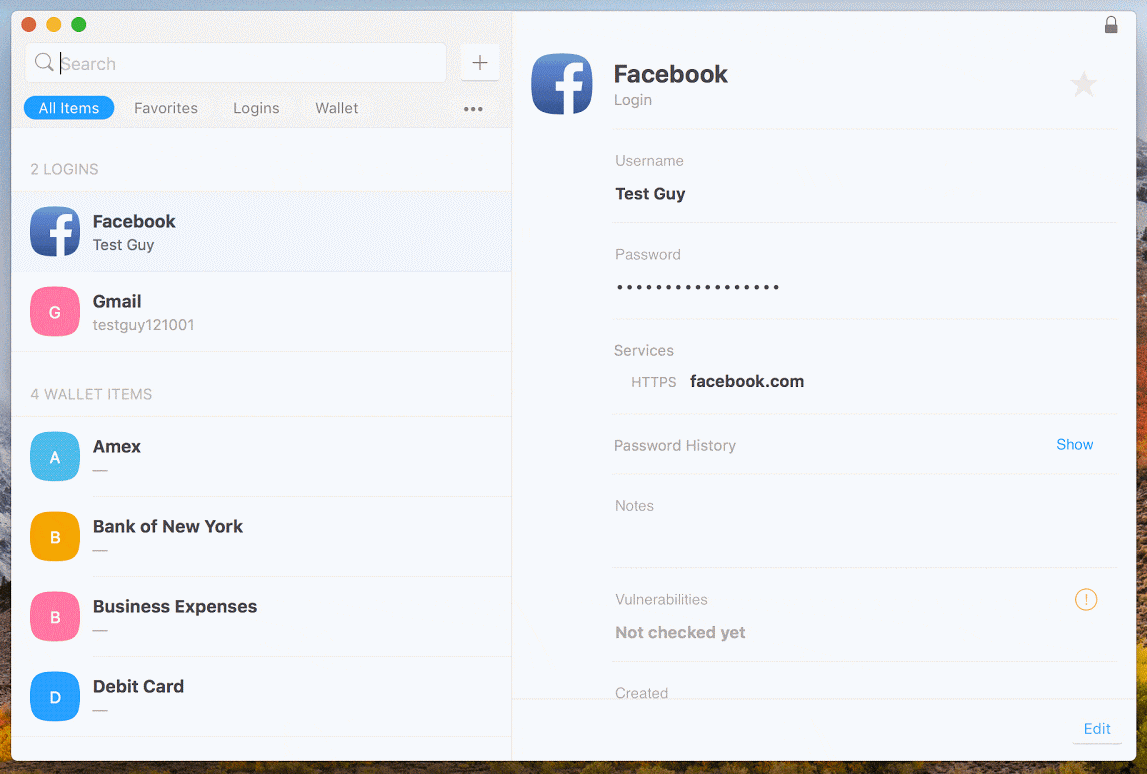 Is it safe to use password manager?
Secrets password app for Mac makes it easy to see if any of your accounts have vulnerabilities that might be exploited. Click the Three Dots icon above your login list to check whether you have any weak passwords or logins that might otherwise be compromised.
Alternatively, look for the Exclamation Mark icon under the Vulnerabilities section of each entry and click it to check whether your account has been part of a data breach that might affect its security.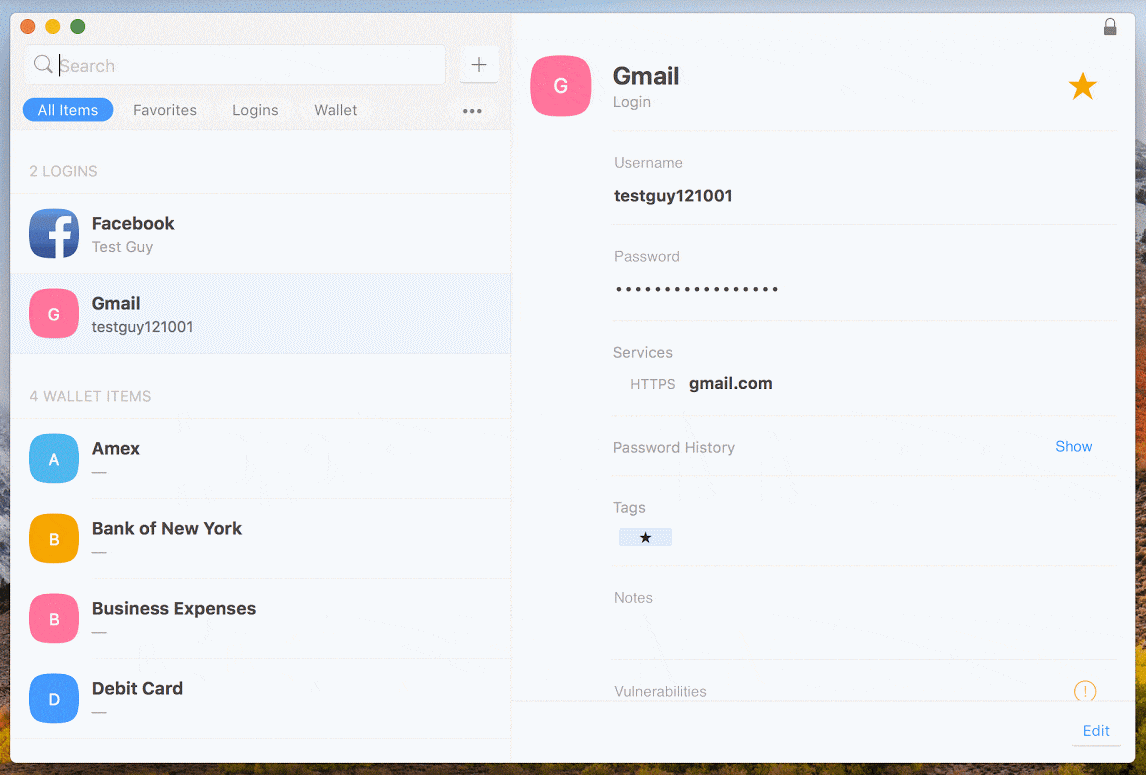 Password management shouldn't be a choice between forgetting altogether and putting yourself at risk. With Secrets you can have it all risk-free.