What to do if your Mac "cannot verify that this app is free from malware"
The number of malware attacks per year is on the rise again today, compared to 2020, when there was only a temporary dip for the first time in five years, according to SonicWall's Cyber Threat Report. There are now over 10 million malware attacks per year, and researchers are seeing that number growing again.
Apple offers numerous lines of malware defense to its macOS users. One of the most prominent features is Gatekeeper. It guards your Mac from all the viruses, spyware, and other unpleasant surprises by not allowing apps from unverified developers from being installed on your device. And while Gatekeeper is an important layer of protection, there will come a time when you'll need to bypass the Apple security system.
Whether you have already seen the "macOS cannot verify that this app is free from malware" message pop up or just want to know if it's possible to download an app that Gatekeeper deems unsafe — read on for simple explanations and functional tips on how to bypass security block on your Mac.
Why can't some Mac apps be opened or verified?
Malware is any malicious program created to damage a computer system and compromise user privacy and security. Gatekeeper verifies downloaded apps before allowing them to run, reducing the likelihood of accidentally letting viruses into the system.
Because Apple's authorization process is rigorous, many legitimate apps have a hard time passing it. Although Gatekeeper is key to making your user experience safe and secure, it can sometimes cause inconveniences when it prevents you from opening an app you know is safe.
There are two main issues Mac users may notice:
"macOS cannot verify that this app is free from malware." If you attempt to open an app on your Mac and the system shows this error message, it means that Apple Store hasn't authorized this app and it might not be safe to use.
"Cannot be opened because the developer cannot be verified." Since macOS only allows users to install apps from Apple-verified developers, the system will prevent you from installing a program if the developer hasn't been registered with Apple.
Oftentimes, a Mac cannot verify that this app is free from malware if the program has been created prior to the introduction of the Gatekeeper developer ID registration, which is now required for an app to be authorized by Apple.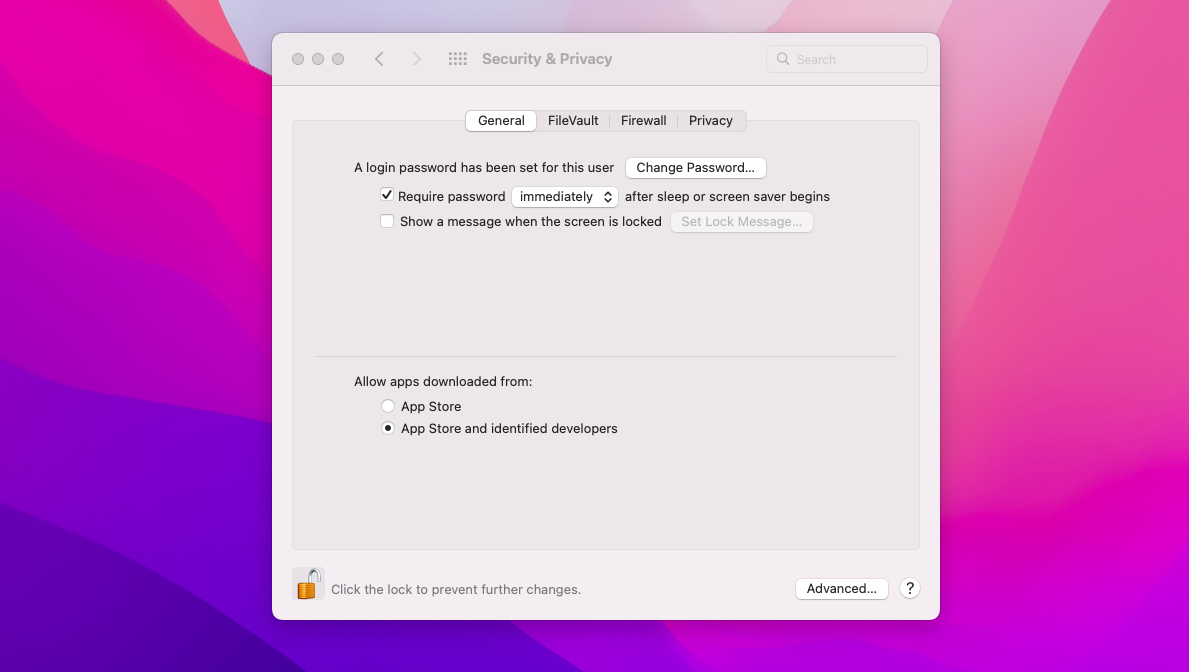 Is it safe to open an app macOS cannot verify?
Apps go through a multi-step process to show Apple that their software is free of any suspicious code. Those that end up on the App Store have been notarized and are safe to use.
If you encounter a "macOS cannot verify that this app is free from malware" warning, it means that either the app is outright dangerous, or that perhaps a credible developer didn't bother to go through Apple's review process.
Whether it's safe to open an app which triggered the macOS Gatekeeper should be decided on a case by case basis. In general, however, it's best to avoid any software that a Mac cannot verify.
How to get rid of "Apple cannot check it for malicious software"
While cyber safety is now one of our basic necessities, sometimes certain macOS features can seem a little overprotective. If you know the app to be clean, there's a way to override the "macOS cannot verify that this app is free from malware" warning. Here's how:
Go to System Preferences ➙ Security & Privacy ➙ General
Click the lock in the lower right corner of the window
Enter your username and password, when prompted, and click Unlock
Click the App Store and Identified Developers radial button
Look for "(App Name) was blocked from opening because it's not from an identified developer" and click Open Anyway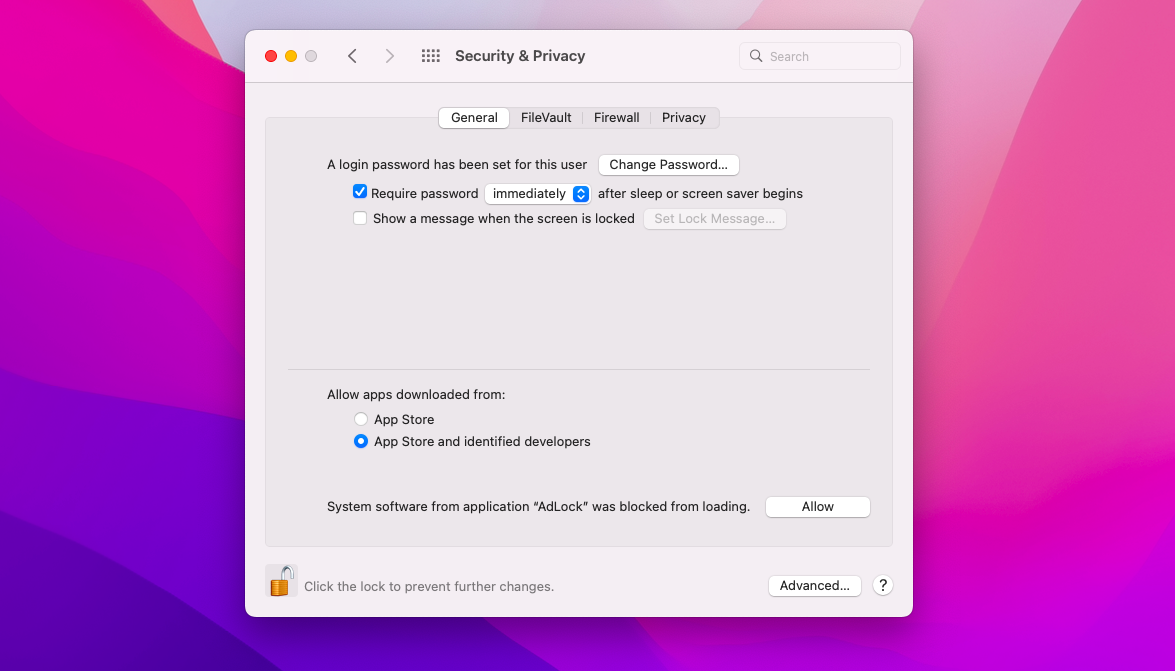 Be careful to only follow these steps when you're absolutely sure that the app you're trying to open is safe. To avoid mistakes in this sensitive process, use CleanMyMac X — a powerful app designed to clean, optimize, and protect your Mac.
CleanMyMac X offers a real-time malware monitor that'll instantly signal if any malicious software finds its way onto your device. The app's Malware Removal module will neutralize potential virus threats and quickly get rid of them before they can do any damage. Apart from providing premium protection, CleanMyMac X speeds up your Mac by helping you get rid of large or unwanted files and uninstalling apps you no longer use.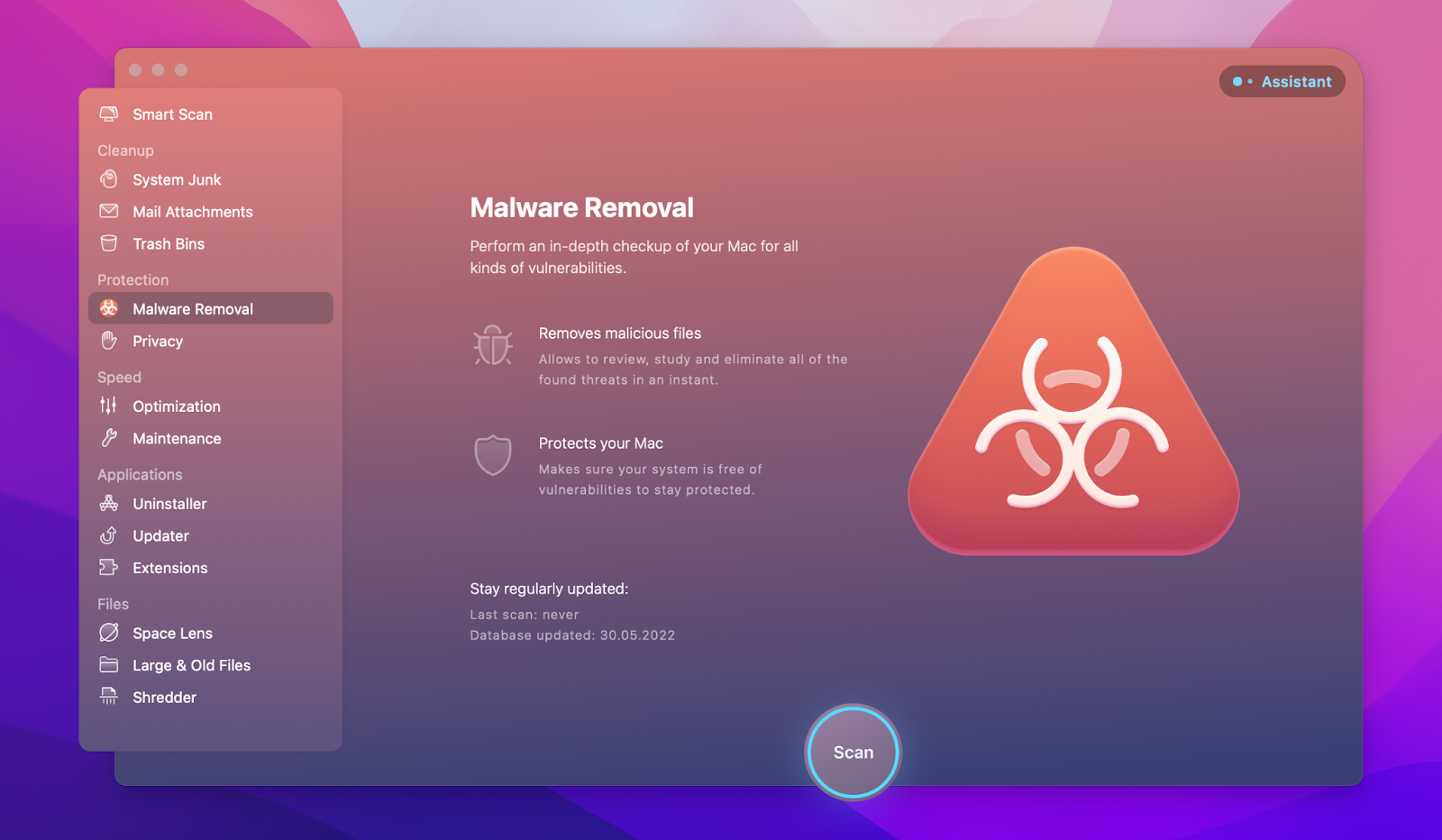 Encountering malicious software can be annoying but is less likely in day-to-day life than seeing ads and pop-up banners all over while you browse the internet. If you're tired of those intrusive "internet flies," it's time to try AdLock and remove unnecessary distractions.
AdLock is a simple blocker that will filter your browsing experience and let you set the rules. Block only the ads you want and put a stop to unwanted interruptions, while also protecting your data from trackers and analytical systems.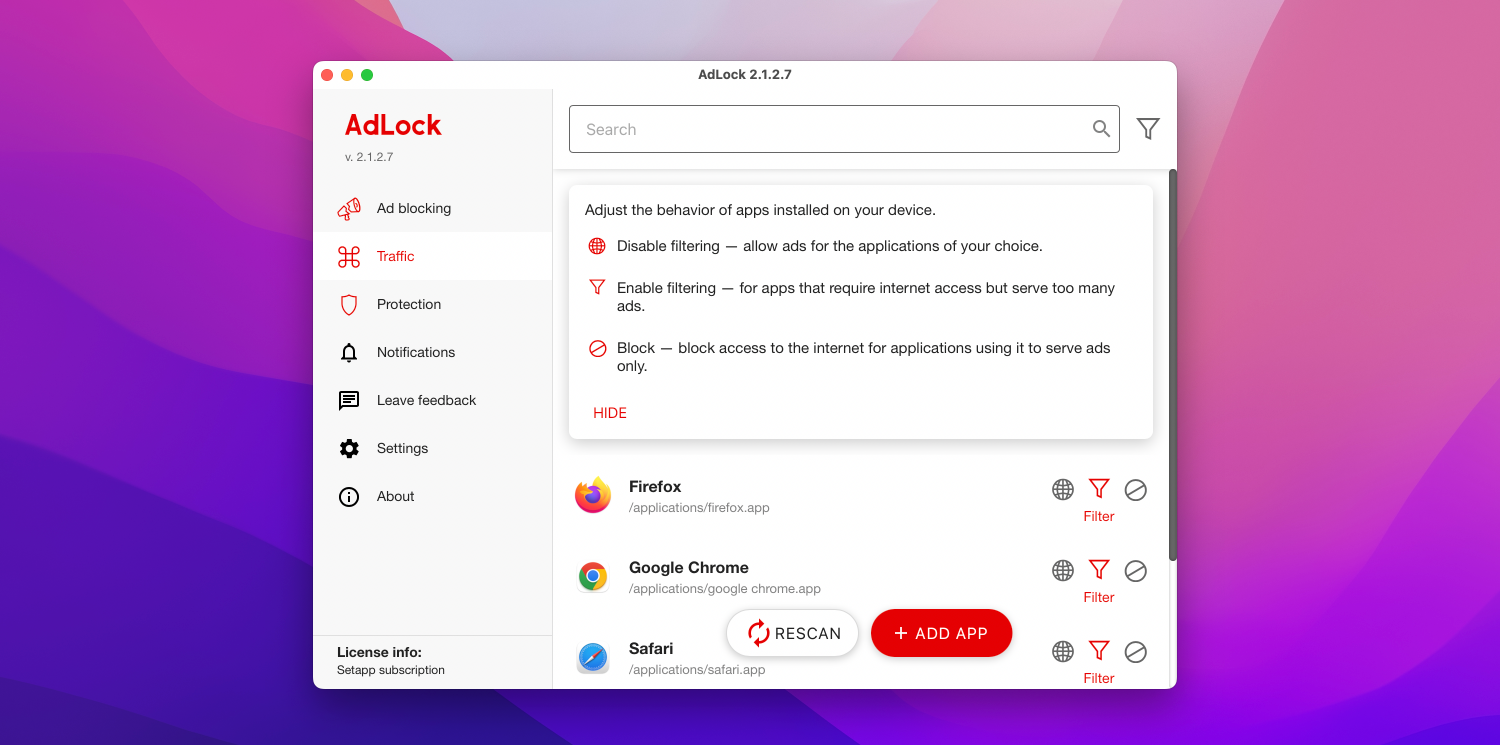 What is the cause of the "cannot be opened because the developer cannot be verified" error on Mac?
In an effort to create a safer environment for its users, Apple introduced a developer ID system and app review process to reduce the risk of viruses infecting macOS.
Before any app can get on the App Store, both the program and the creator are reviewed and approved by Apple. So if you try to install an app from an unverified developer, or an app from a registered developer, but one that hasn't been reviewed, you'll see a corresponding error message.
How to open an app from an unverified developer
Seeing an error message is often annoying and sometimes even frustrating, but when it comes to security, there can never be too many warnings. If your Mac signals an app cannot be opened because the developer cannot be verified, it's preventing you from potentially installing harmful elements or vulnerabilities.
If you're a casual user, it's tough to know whether a piece of software is truly safe to open, but there are a few steps you can take to avoid downloading malicious software.
Check that the app came from a reliable source
Research the developer's history
Ensure that the software is known and trusted
Research any issues reported about the product
Do all these steps sound great but way too time-consuming? There's another way to find out whether an app is safe to use and that's to turn to professionals.
CleanMyMac X has a Protection module specifically designed to scan apps for vulnerabilities and quickly remove the ones with harmful traits. Using a regularly updated database of known bugs and viruses, CleanMyMac X performs an in-depth check of your Mac, including apps by unverified developers.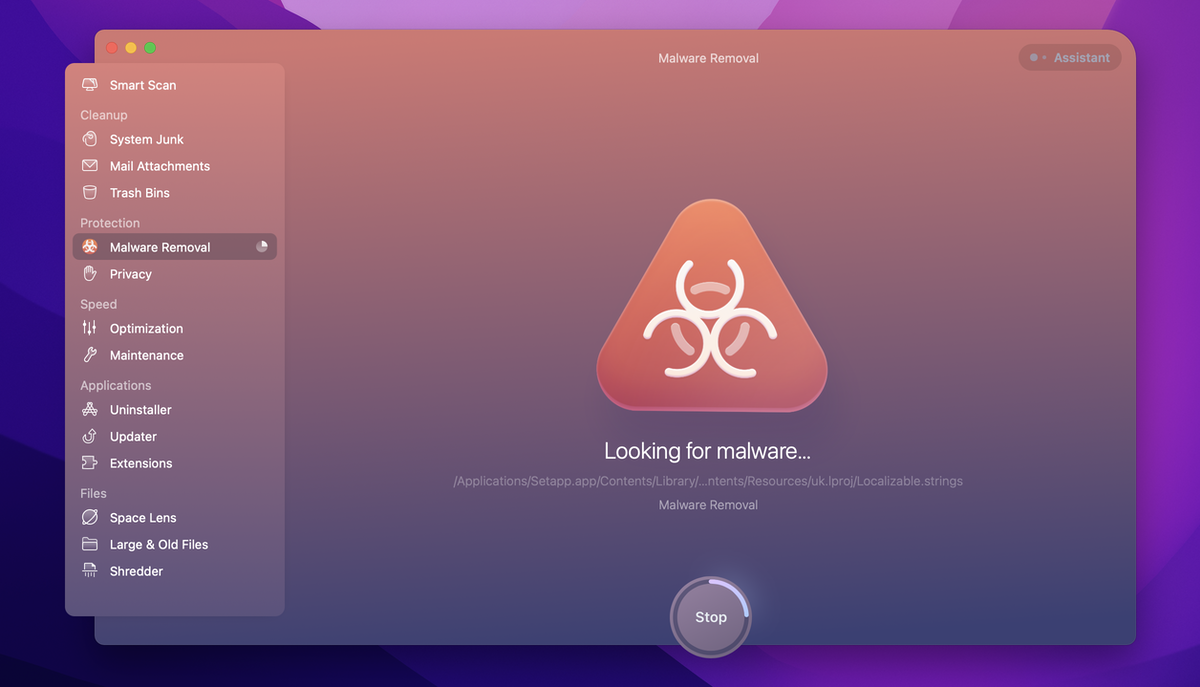 Bypass security block when you need to
Security is important, but sometimes the safeguarding software becomes too vigilant. Now you know how to bypass Apple security system when necessary and can focus on accelerating your Mac by eliminating junk with the help of CleanMyMac X, which will also keep you safe by regularly scanning for and removing malware. And if you're done with seeing annoying ads all around, try AdLock and enjoy a filtered browsing experience!
Best of all, both apps — CleanMyMac X and AdLock are available to you right now at no cost, along with more than 230 best-in-class macOS and iOS apps that can elevate your user experience. Go on a seven-day trial of Setapp and you'll never look back!