How To Easily Manage App Subscriptions On Your Mac
For lots of reasons, auto-renewing subscriptions for apps make total sense, not the least of which is uninterrupted use in case you forget to pay your bill. On the other hand, managing a dozen (or more) app subscriptions can definitely become painful.
Included below are step-by-step guides to managing your Mac and iOS App Store subscriptions, as well as some other ones, so you don't find yourself surprised by the charges on your credit card when they renew. Besides, let's discuss why exactly subscriptions are the way to go as opposed to single licensing fees.
How To View Your App Store Subscriptions
As you might already know, both iOS and macOS developers can sell apps through Apple's own App Stores that often offer subscriptions as in-app purchasing options. Frequently, developers distribute the basic versions of their apps for free, with the ability to unlock pro-level features by paying the subscription fee.
Subscribing through the App Store is incredibly convenient since you don't have to go to a website to sign up, or trust yet another company with your credit card information. The subscription is then simply charged to the card associated with your Apple ID and gets auto-renewed for the same time period: usually monthly or annually.
The downside is that it's on you to remember to cancel app subscriptions if you no longer need them. The App Store does send a reminder email though, so make sure to watch out for that. Another option is to visit your subscriptions page in the App Store and ask Siri to add a reminder for a week before the renewal, so you have some time to stop subscriptions that are of no use. Here's how to find your app subscriptions, buried deep in your account.
On your Mac, via the Mac App Store:

Open the Mac App Store (under the Apple menu)
Select Store ➙ View My Account from the menu bar OR Click View Information
Sign in if prompted
Scroll down to the Manage section to see how many subscriptions you have, cancel app subscriptions you don't need, and change any information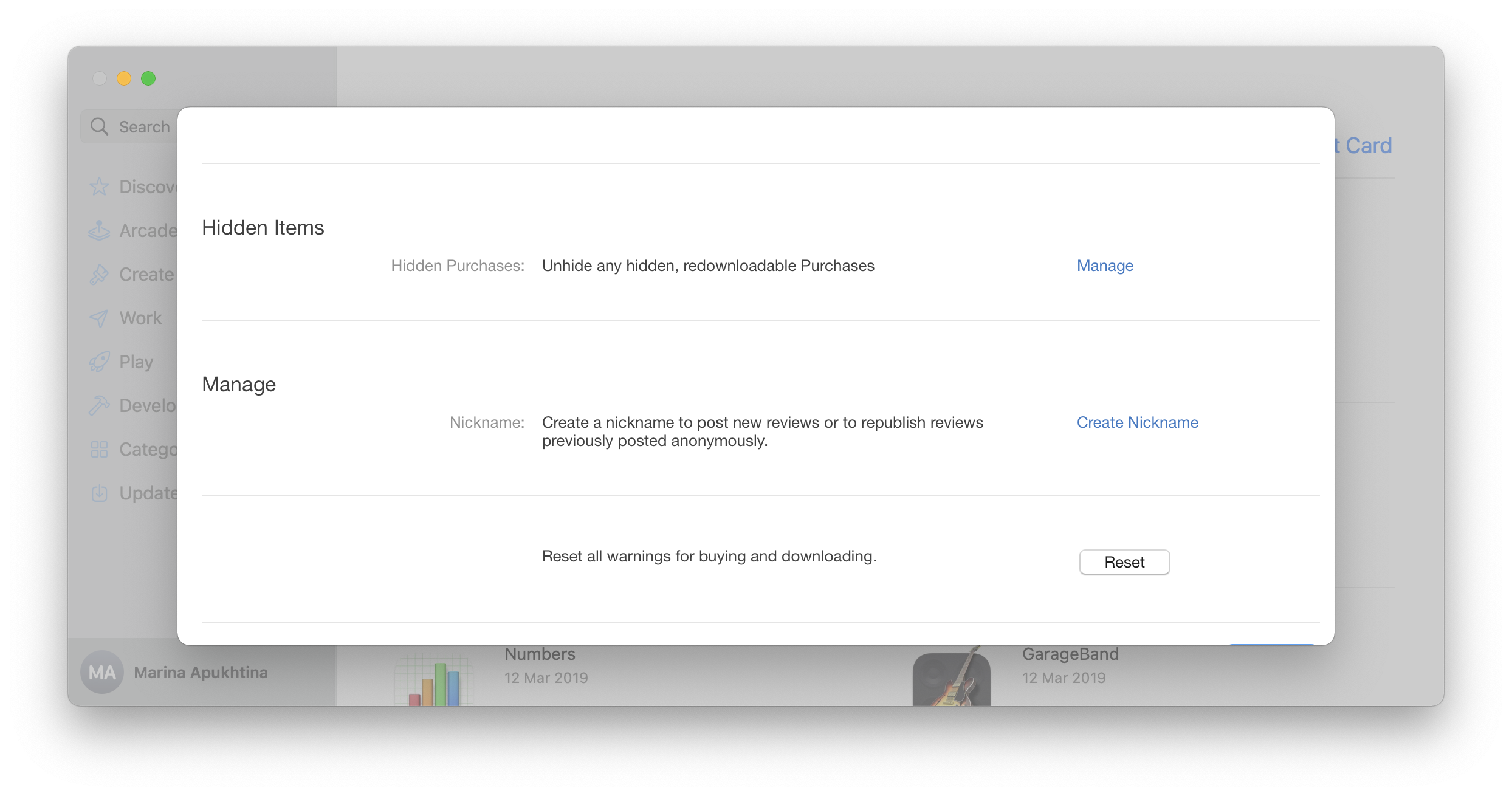 On your iPhone or iPad:
Open the Settings app
At the very top, tap your name, which contains the login settings for your Apple ID, iCloud, iTunes, and App Store
Tap iTunes & App Store
Tap your Apple ID again
In the pop-up, choose View Apple ID
An Account Settings page appears (you may have to verify your login with a password, Touch ID, or Face ID) with a Subscriptions option about halfway down. Tap that.
From here you can view your subscriptions, cancel them, or change their frequency
How to find and manage all your other subscriptions
Chances are, you probably have more subscriptions that aren't managed through the App Store. So it's good a few apps and services exist for the sole reason or helping you stop subscriptions you might have forgotten about:
Truebill scans your bank accounts and credit cards to find unneeded payments, but uses the Plaid API to do so, which means your bank logins aren't stored anywhere.
Trim does the same thing, but has an SMS text service that can warn you about weird transactions or let you check your account balance.
SubscriptMe is a mobile app that uses Slice, a service that scans your email inbox for receipts and compiles a list of your subscriptions that way. You can also add your subscriptions manually. Set up reminders for your recurring payments, and the app will ping you before you're charged, giving you a chance to cancel app subscriptions if you don't want to keep paying.
Chronicle is the most comprehensive bill organizer of them all, letting you categorize and tag every auto-renewing subscription in one place.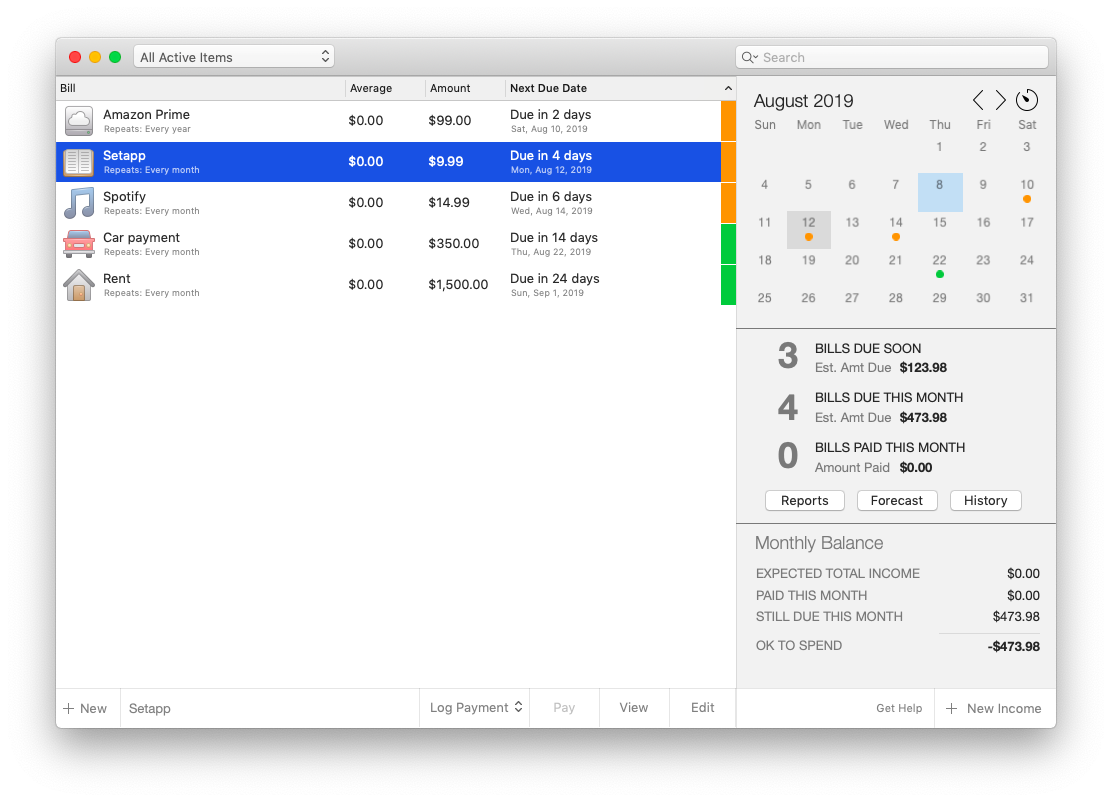 If the idea of letting a service peek at your bank transactions or scan your email freaks you out, just do this manually! Search your email for terms like "receipt", "auto-renew", and "subscription" to jog your memory about apps and services you subscribed to. Or simply pull up the last 6–12 months of your credit card statements online and skim them looking for recurring charges. Then set up calendar reminders or tasks a few days before you're charged. Out of the apps above, Chronicle is the only one that doesn't scrap your data, so it might also be good to configure your payments there once and have it remind you when the time to pay comes around.
Why subscriptions are preferable to one-time licensing fees
By now you may be annoyed that so many software products are sold on a subscription basis anyway. Wasn't it better when you paid once for software and could use it as long as you liked? Well, not necessarily. The subscription model has quite a few benefits:
You're supporting developers. Revenue from subscriptions lets developers devote time and resources to updating their apps and adding cool features constantly.
You get more specialized apps. If developers are making an app that people will buy once, that app has to appeal to the biggest audience possible. But if developers sell subscriptions to their app, they can justify making something a little more niche, knowing they'll still have money coming in every month from their dedicated customers.
New features come faster. Instead of having to wait to have enough new features to justify a full update, developers can release smaller updates as soon as those features are ready.
You'll always be up to date. If you're paying a subscription fee you always get the latest and greatest version, instead of being stuck with features from a few years ago unless you buy a new license.
App platforms are the best of both worlds
There's no denying that the subscription fatigue is real. You might not mind paying for a few subscriptions, but then you suddenly find out that an app you used to buy on a license basis is going subscription, and it feels like the straw that breaks the camel's back.
Bundles or suites of apps can ease the pain. One of the best-known examples is Adobe, which offers a Creative Cloud package just for photographers as well as the full Creative Cloud suite. Subscribers get the apps they are after and might even stumble on a new one that becomes an essential part of their workflow. Getting a bunch of apps for one price really increases the value that way.
Even better, there's an app platform like Setapp, which curates apps from various developers. In fact, it's an insanely great deal. For just $10 or so a month, you get access to more than 200 apps across a wide range of categories, from development to creativity to productivity to utilities. There are even apps to keep your data backed up and recover files you've deleted by mistake, which might really save your bacon.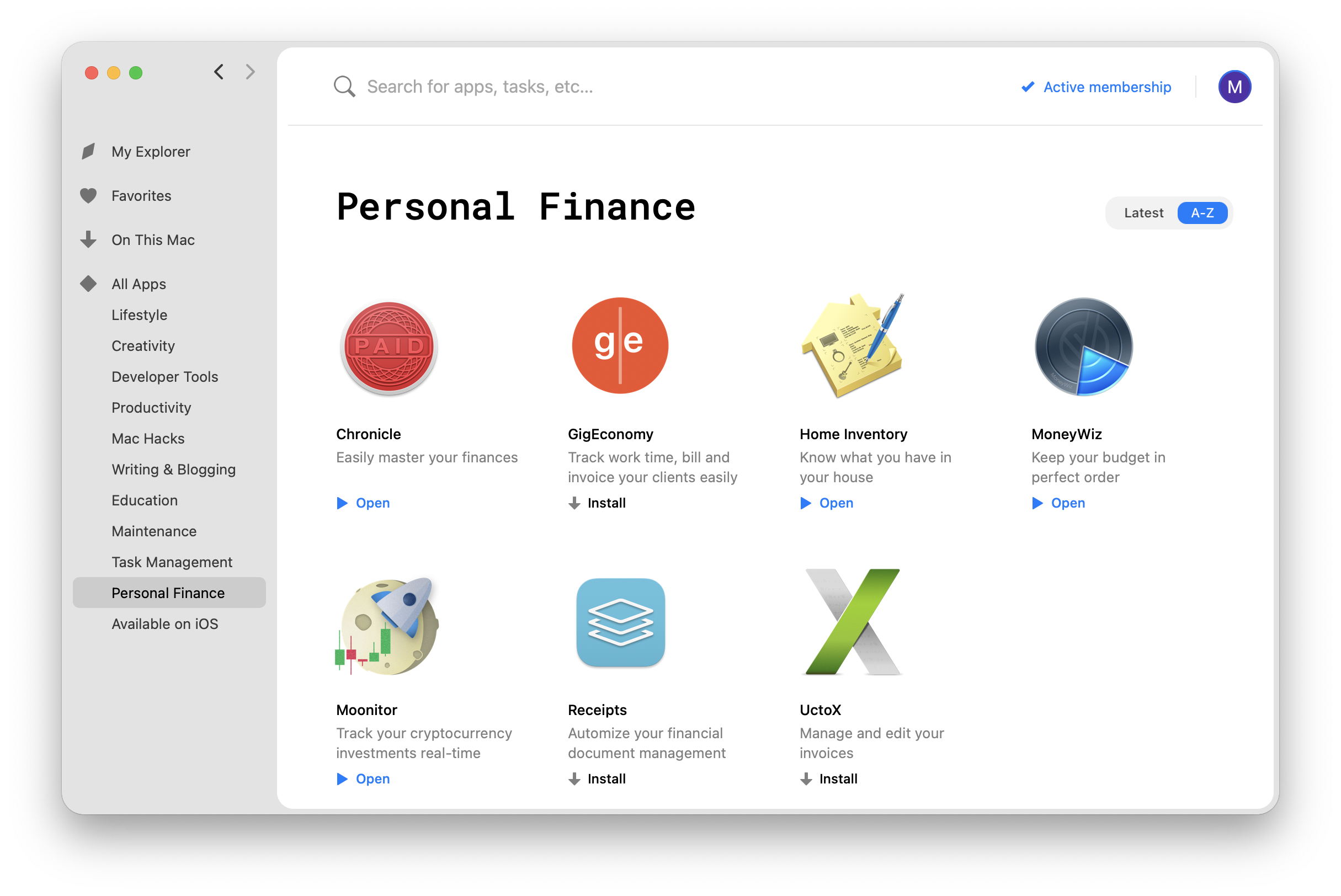 With Setapp, you'll always have the perfect app for whatever you need to do, without having to dig through the App Store or try your luck in a search engine. The Setapp app on your Mac lets you install whatever apps you want and uninstall them if you need the space back — they are always there for you if you'd like to use them again. Plus, it seamlessly keeps everything up to date in the background.
For example, Setapp offers Ulysses, a beautiful writing app that usually requires hefty $5 per month subscription. That's half of what Setapp costs already. Imagine the savings when you add up other 200 apps and counting!
Ultimately, you need to judge for yourself. And luckily it's easy to do with a free 7-day Setapp trial. If you ever change your mind, unsubscribing from Setapp only takes a few clicks (Setapp ➙ View My Account ➙ Subscription) — much easier than managing subscriptions in the Mac App Store for sure!