How to cancel subscriptions on your iPhone, iPad, Mac, and Apple TV
Apps make our lives easier, help complete work tasks faster, plan our pastimes, tackle everyday problems, and entertain us in our free time. But having too many subscriptions can make a sizable dent in your wallet over time, so it's important to track what you are subscribed to and make sure you still need all of the stuff you are paying for.
Let's investigate how to find and cancel active subscriptions on iPhone, iPad, and Mac.
How to find your Apple subscriptions
Whether you are looking to learn how to end a subscription on iPhone or Mac, let's take a step-by-step look at all of your options.
Manage Apple subscriptions on Mac
To manage your Apple subscriptions on Mac, first find the App Store icon in your Dock or in Finder > Applications, and open the app. Next, click on your name. Log in, if prompted.
Find Account Settings in the top right corner and click.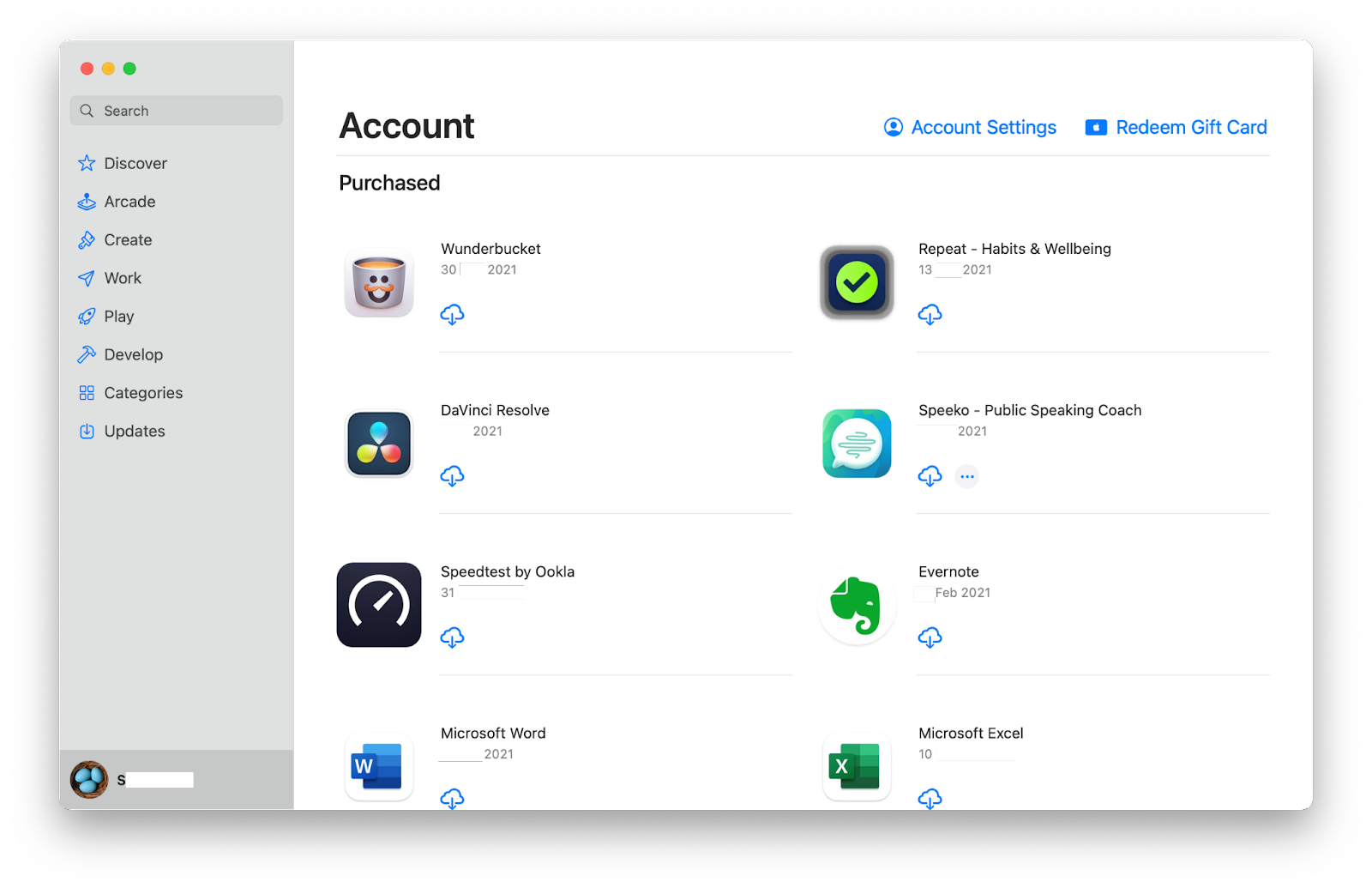 Scroll down in the pop-up window to find the Manage button next to your Subscriptions: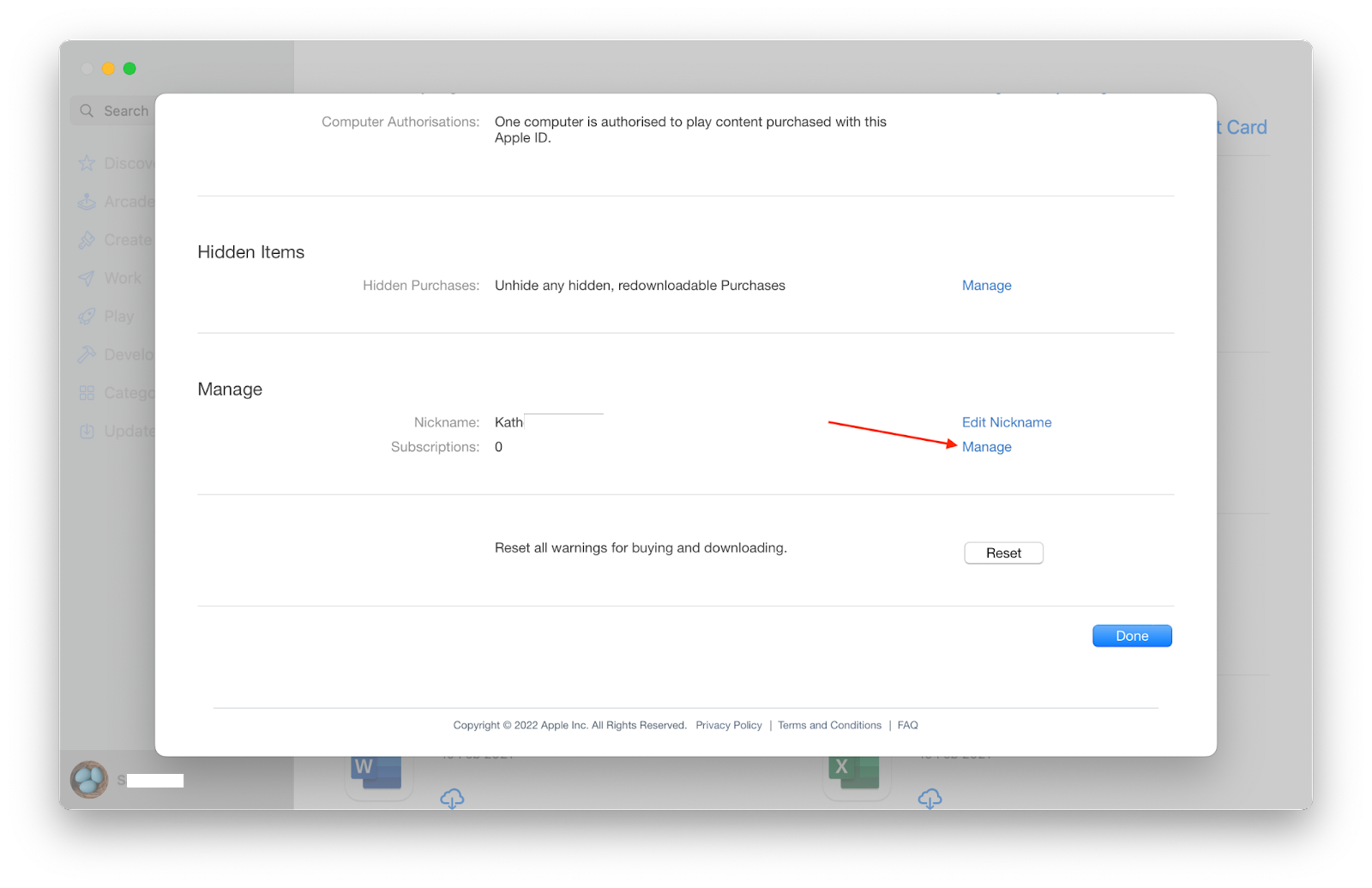 Review your existing subscriptions and click Edit next to the subscription you want to cancel.
Find the Cancel/Cancel Subscription button and click to cancel. If there's no button, most likely, your subscription has already been canceled.
Want to make it easier for yourself to keep track of all of your subscriptions? Track your expenses and income in the Expenses app.
This simple tool makes the process quick and allows handy functionality to put in your subscriptions' timing, amount, and other details that can come in handy when budgeting for the month or the year.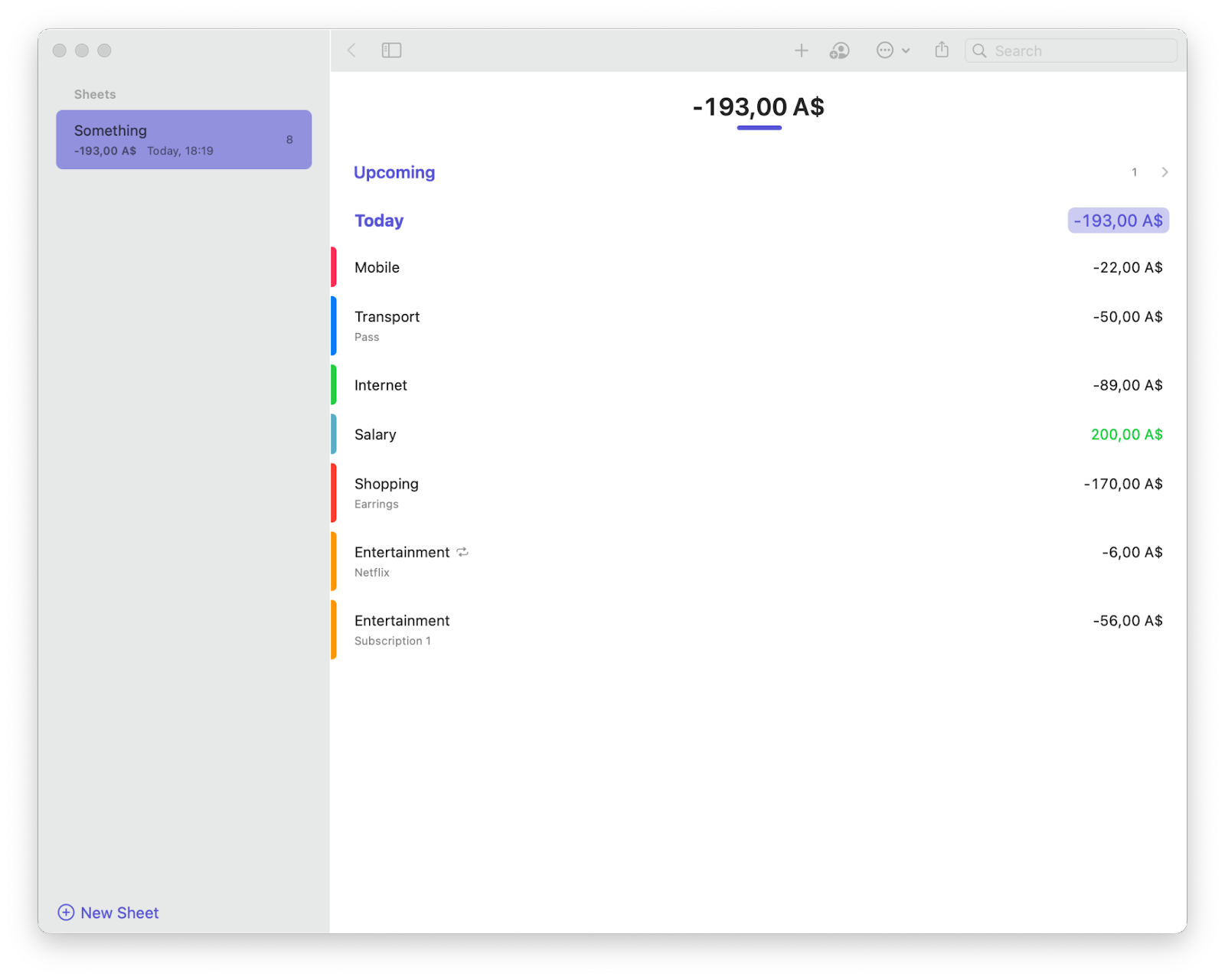 And the best part about the app is that you can use it both on Mac and iOS!
How to cancel subscriptions on iPhone/iPad
Here's how to see and cancel subscriptions on iPhone.
Tap the Settings icon on your Home Screen, then tap on your name. Find Subscriptions: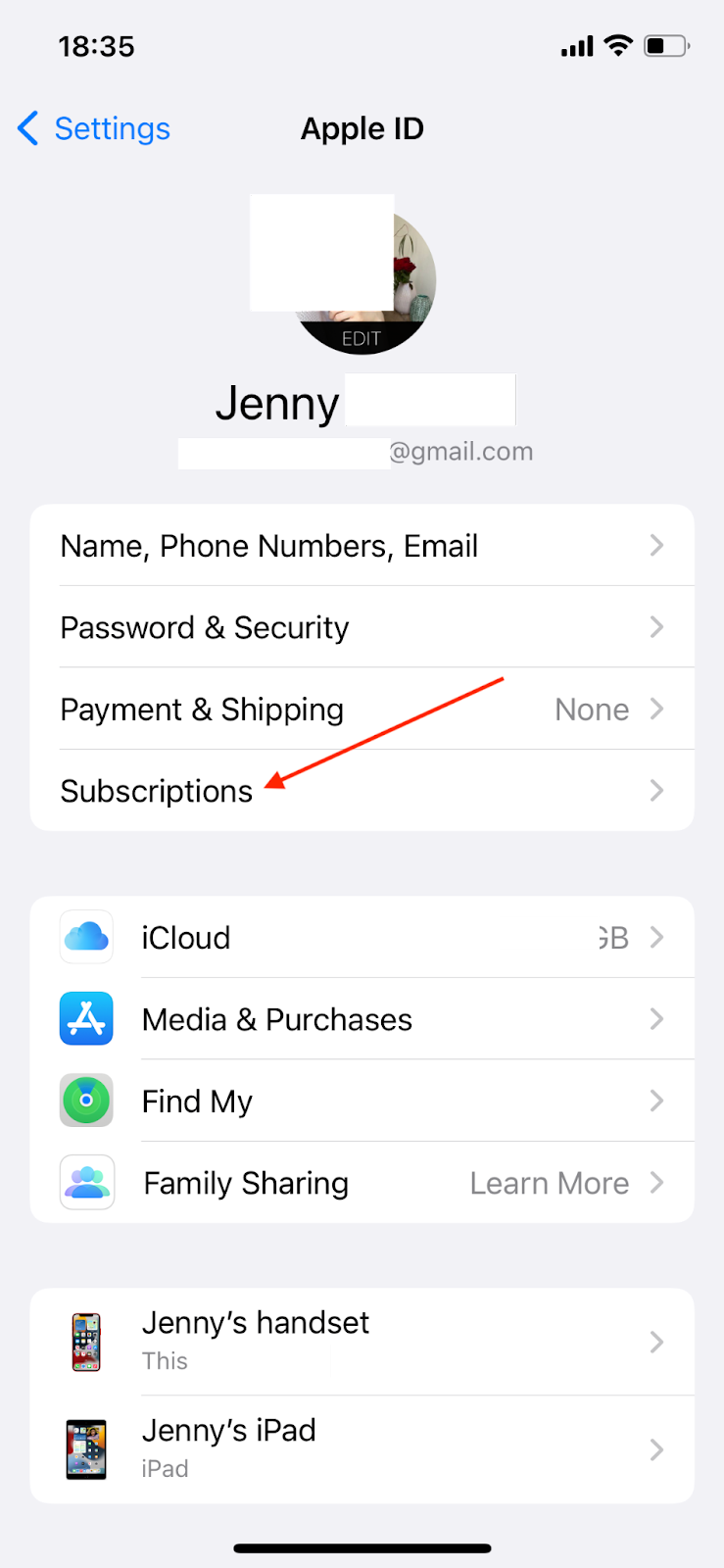 Browse your current subscriptions and tap the one you want to terminate.
Next, tap Cancel Subscription. If you are still in trial, the button will say Cancel Free Trial.
The steps are the same for your iPad: tap your Apple ID name > Subscriptions > the subscription you want to cancel > Cancel Subscription.
Alternatively, you can review and manage your subscriptions in your App Store profile.
Tap the App Store icon on your home screen and then your profile picture in the top right corner of the screen. Tap Subscriptions and decide if you want to cancel any current subscriptions in your Apple profile.
And while you are managing your subscriptions, you might consider if you want to get a tool to manage all your financial commitments, from subscriptions to bills and other expenses.
Chronicle is the tool to try when it comes to keeping a close eye on your finances. It handily provides reminders about upcoming bills (remember to set them up for each payment) and allows you to review your spending history.
Just like Expenses we've talked about earlier, Chronicle is also available for both iOS and macOS. So you can track your income, bills, and even trials you sign up for there.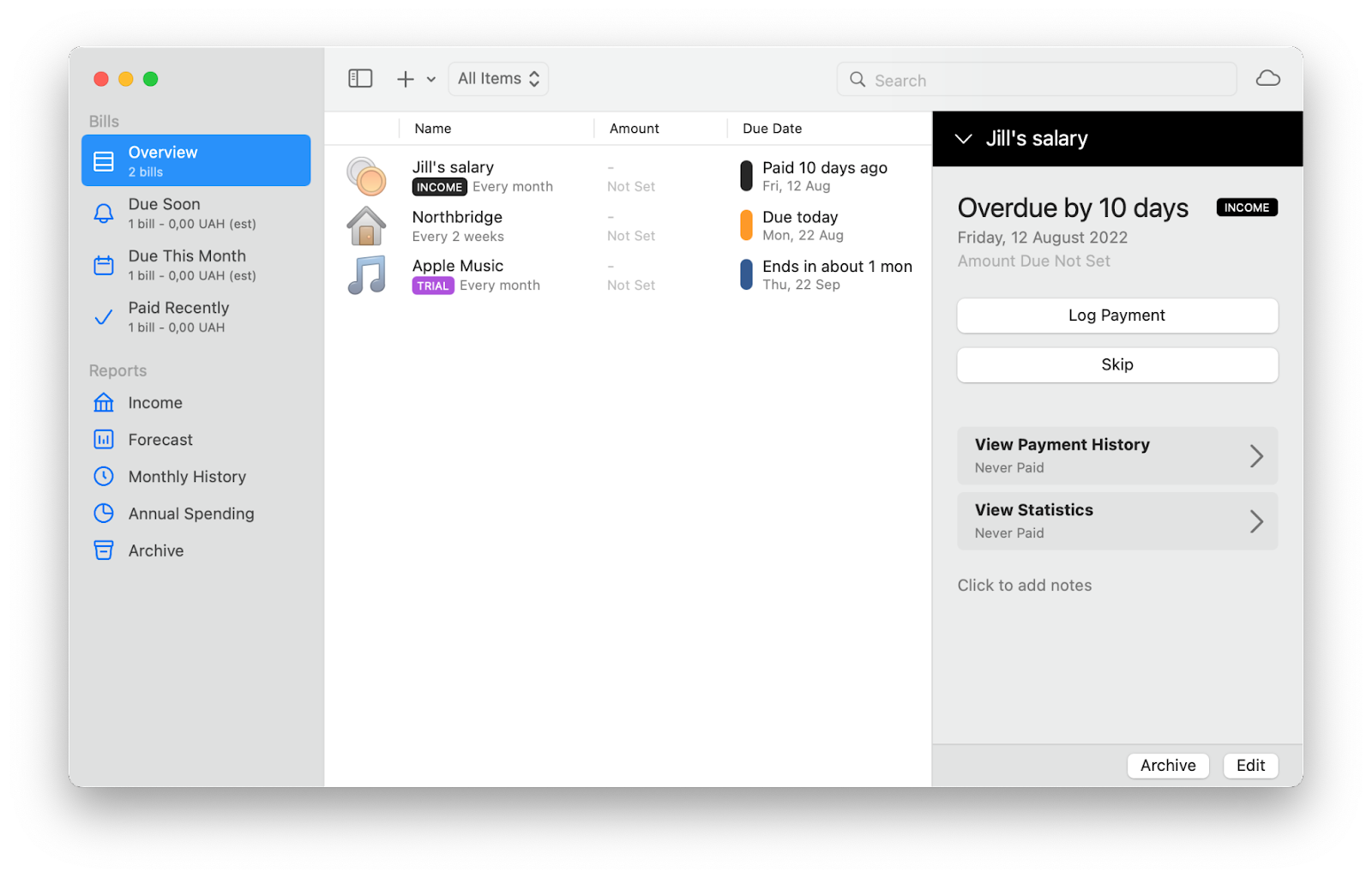 To create an entry in Chronicle, just click the plus button in the top menu of the window and add all the information about your bill or trial — due date, type of payment, whether it's a repeated payment, amount due, any relevant links, tags, or end date.
Know exactly where your money is going every month with Chronicle.
How to restart a canceled subscription on an iPhone/iPad
Now that you can see how easy it is to stop a subscription on iPhone, let's review how to renew it.
If you are subscribed to a service, most of the time your subscription will be renewed automatically. If you've already canceled your subscription, you will have to restart it manually.
Just as with cancellation, to renew a subscription, go to your iPhone's Settings, tap your Apple name, and go to Subscriptions.
If you wish to go through the App Store, open the app, tap your profile picture, and choose Subscriptions.
Your subscriptions will show up on the screen with the Renew button:
Make sure you want to renew your subscription with the same plan you had before if you elect to just click renew. Otherwise, tap See All Plans to look through existing plans and consider a switch. For example, if you want to use a family plan to cover several family members, it might be more economical to select a more expensive family plan that is de facto cheaper per person.
Sometimes your subscriptions will expire on their own because your credit card didn't have sufficient funds at the time of a scheduled payment charge or something went wrong with the transaction.
To make sure your scheduled payments always have the best chance, make sure your credit cards have enough funds on them for your regular payments.
GreenBooks is a great tool to monitor your accounts and track balances in a simple interface.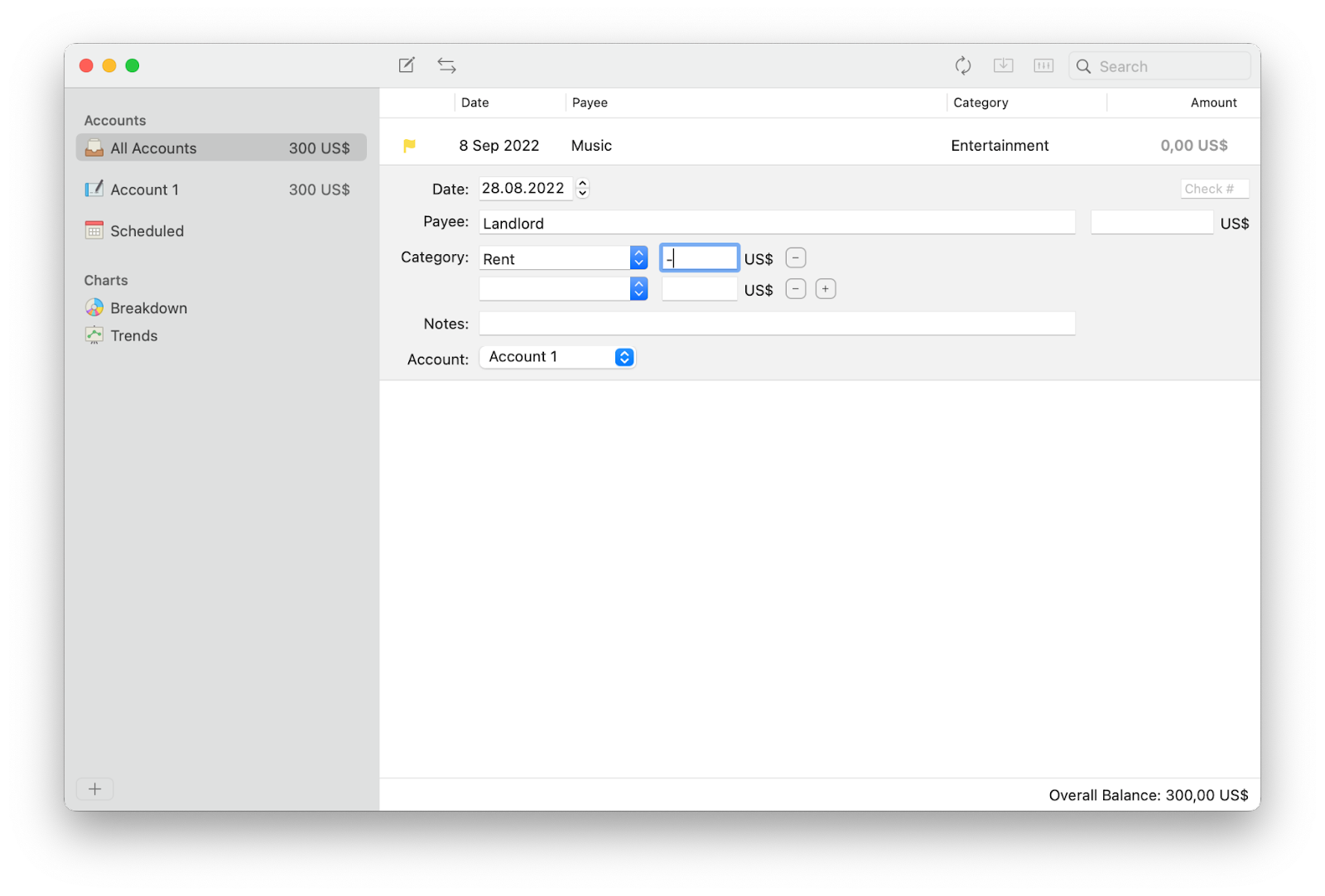 Add your accounts, specify currencies for each and add home currency for instant easy total, and track your spending to know exactly how much money is in which account.
With GreenBooks, you can add split payments, assign categories to your expenses, add notes for future reference, and know how much you paid and when.
The app is available for both iOS and macOS, so you can track your finances across devices.
How to stop Apple subscriptions on Mac
On your Mac, you can manage subscriptions in App Store. To manage your subscriptions, go to System Preferences… > Apple ID > Media & Purchases and click Manage… next to Subscriptions.
Click on the subscription you want to stop and click Edit.
Next, select Cancel Subscription.
Alternatively, you may want to know how to cancel an app subscription directly in the App Store app.
Open the app through Finder or by clicking the App Store icon in Dock, then click your name. Go to Account Settings > Subscriptions > Manage.
Click on the Edit button next to the subscription you want to cancel > Cancel Subscription.
To make sure you are not canceling subscriptions that fit your budget, you can use budgeting tools that give a quick look at your finances and monthly spending.
From groceries to Bitcoin, MoneyWiz is the app for managing your personal finances like a pro. Add multiple accounts, organize bill payments, connect with bank accounts, plan your budget. The app even provides a spending forecast to help you plan out your budget more precisely.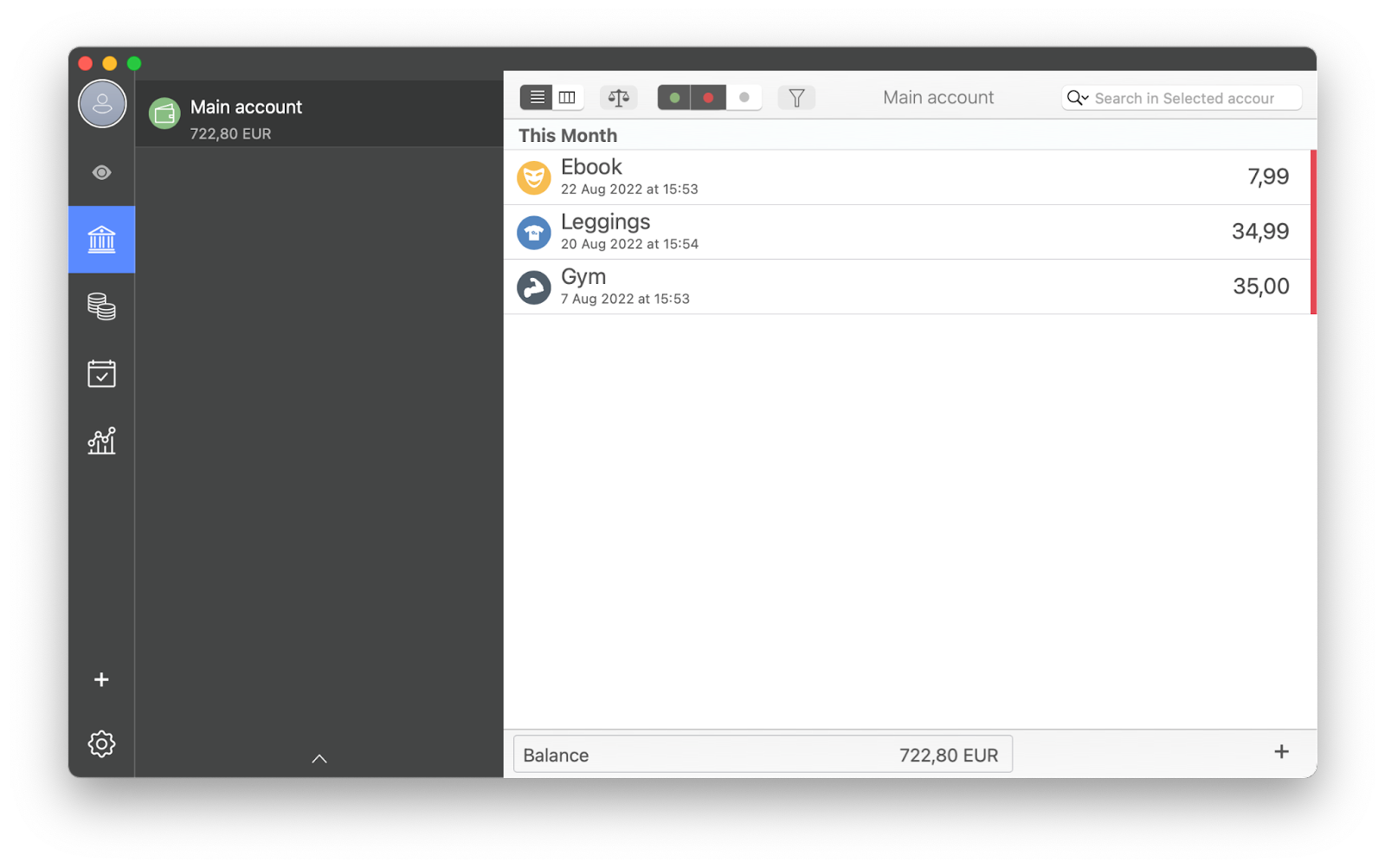 Add bank accounts, create budgets, and even generate reports with MoneyWiz. Compare your budgets over different periods of time, review balance status over time, monitor your net worth, and more — in one easy interface.
How to cancel Apple TV subscription
Now, let's see how to cancel an Apple TV subscription. You can do it in the App Store or through System Preferences, or you can cancel on Apple TV website tv.apple.com.
To cancel on tv.apple.com, open the website and click on your account icon. Go to Settings > Subscriptions > Manage. Click Cancel Subscription.
You can easily restart your subscription later, just keep in mind if you cancel during trial or special offer, you will likely have to resubscribe at the regular rates.
Whether you end up parting ways with Apple TV+ or not, consider getting an app to stream video content from your Mac to TV.
JustStream is our favorite when it comes to sharing videos (or just your Mac screen) to smart TVs. The app supports high resolutions — 4K and HD, so you'll be able to enjoy your content in the best quality. It's easy to set up and works with most devices from popular manufacturers, like Sony and Samsung.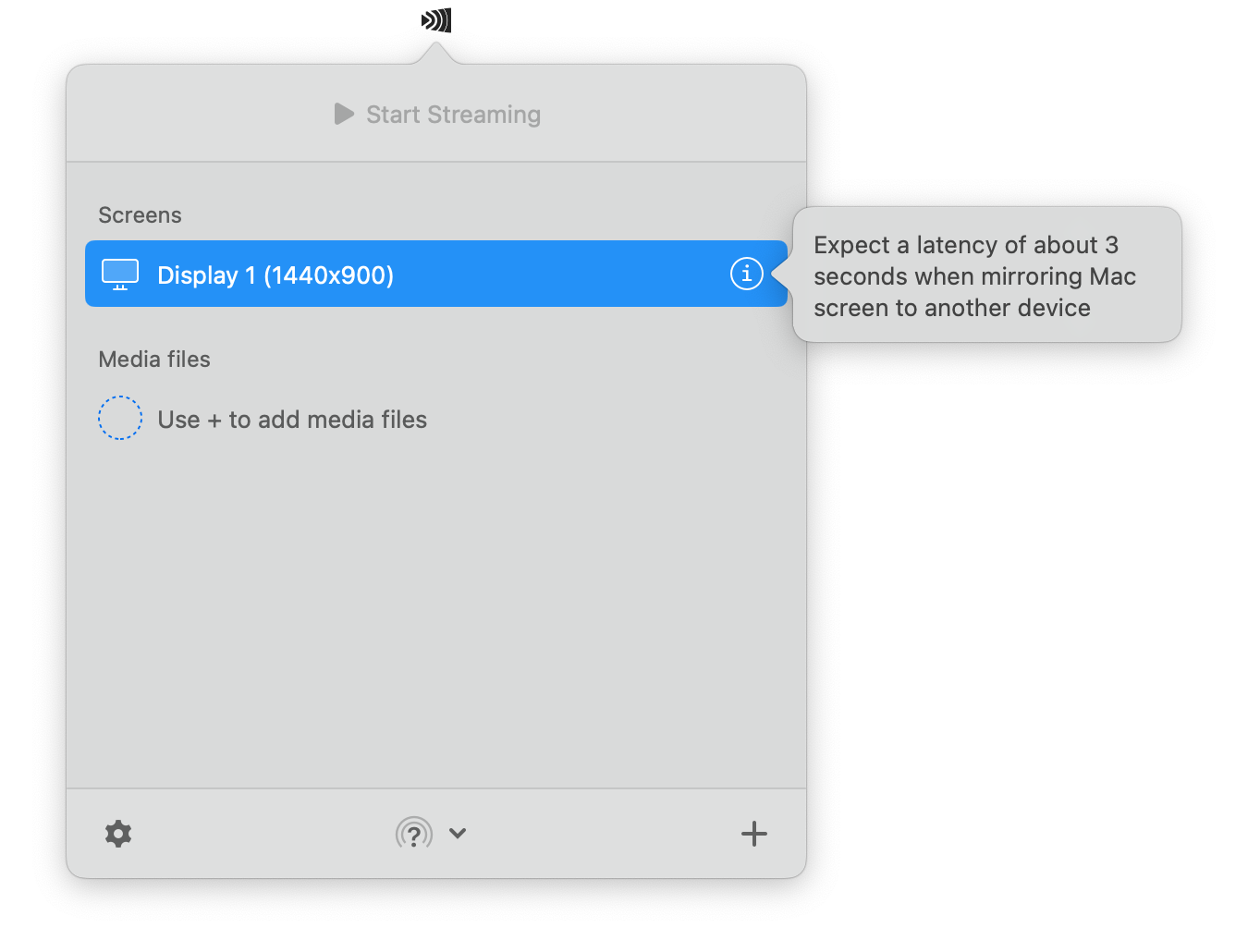 Possible reasons why I can't cancel an Apple subscription
Trying to manage your subscriptions on your iPhone or Mac but canceling just won't take? Here are a couple of reasons why that might be.
First off, make sure your subscription hasn't been canceled already. If you can see Expired under your subscription, it means the subscription is no longer active.
Want to check if you are still being charged? Go to Purchase History to review. Read our detailed guide to checking your Apple payments here.
Besides your subscription simply being canceled already, the reason for not canceling might be just a bug.
If you try to tap or click the Cancel Subscription button but it won't work, try reloading your device, checking your internet connection, logging out and back into your Apple account (make sure you have the password to the account before logging out though).
Finally, try to cancel on a different device — log in under your Apple ID and go through the cancellation steps outlined above.
To overview, possible reasons for subscription not canceling are:
subscription is already canceled
bug in your device software
bug on the product page you are trying to cancel
If you still can't cancel an Apple subscription, go to getsupport.apple.com, select your country, product, and see if support is available to help with your subscription.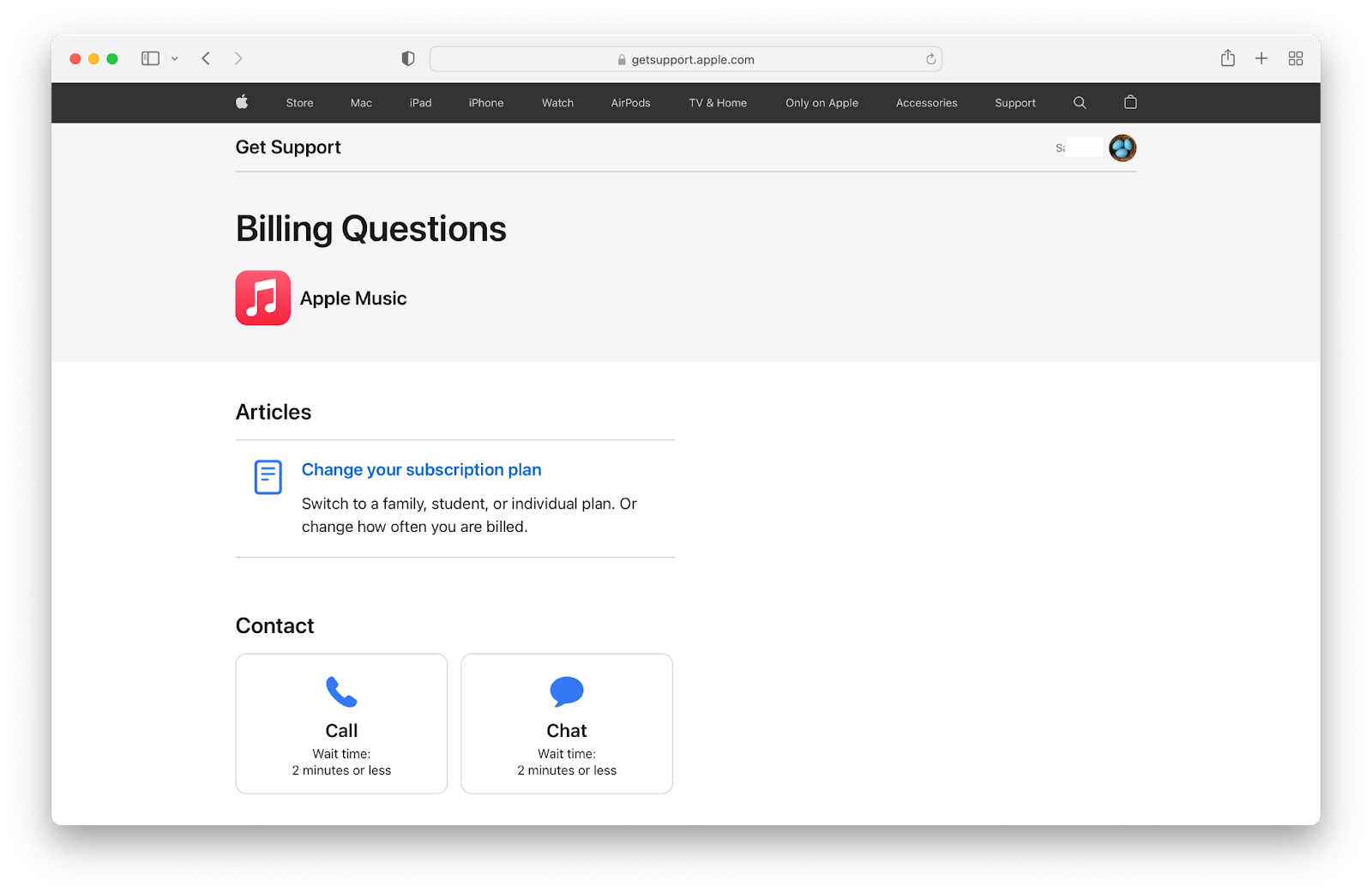 Final thoughts
We hope that you feel confident in your knowledge of how to manage Apple subscriptions on your iPhone, iPad, and Mac after reading this guide. As you've noticed, there are plenty of ways for you to cancel and renew your Apple subscriptions, so you can easily manage them at any moment. Just remember to cancel any trials you signed up for and forgot all about!
Some of the apps we've mentioned in the article today can help you with that, as well as budget and personal finance management. All the apps we've mentioned in this post — Chronicle, Expenses, GreenBooks, JustStream, and MoneyWiz, — are available with your Setapp subscription.
Don't have Setapp yet? Setapp is an app distribution service that allows you to get 230+ apps under one subscription. No more worrying about subscription charges or trying new apps through free trial, only to forget to cancel when you end up not using them. With 230+ apps for Mac and iOS under one Setapp subscription, you can find tools for your workflow, explore, install, uninstall, and use apps whenever you need. Setapp subscriptions start at just $9.99/month.
Considering Setapp? Try the free trial now and get full app functionality for 7 days. See for yourself if Setapp really does fit your workflow!