Best Music Players for Mac 2023
The best music app for Mac is the one you'll use most often. Music evokes emotion, sparks joy, helps us deal with various situations, and creates a soundtrack for our day to day lives. There are plenty of music players for Macs available to download, but which is right for you?
Music playback is an obvious factor, but even that can be a tricky feature. With so many music file types, support for a wide variety of files helps define what a great Mac audio player is. The best MP3 player for Mac may not be the best overall, especially if you've downloaded other music files floating around the web.
We'll help you understand which music player for Macs is right for you, whether MP3 players for Macintosh devices are the apps you should look for, and which are app is the best alternative to iTunes for Mac.
How to Choose a Music Player for You?
Though we tend to think of streaming as the default method for listening to music, downloading files is still incredibly popular. Scour the internet and you're bound to find even the most current music from reputable download sources.
With downloads come file types. MP3 is just the tip of the iceberg; there's also MP4, FLAC, AAC, and plenty more. The best music player for Mac supports all types of files for the music you own, no matter how odd or niche those file types ultimately are.
You should also consider the app's interface. Is it easy to understand? Can you navigate it quickly and effectively? Are the controls presented in a way that makes sense? Are your music files easy to discover and load in the app? All these are critical factors when considering the best Macintosh music player (or OS X music player, if you've got an older Mac).
You should also consider whether the app allows you to convert files. Some music players will let you input links from the web and download audio files. If you're unable to find a direct download – but can find a YouTube or Vimeo video of the song you're looking for – this can be a critical feature.
What Are the Best Music Players for Mac?
So many choices, so many features – but we bet there's only one right choice for you! Here are your options, and why each may be exactly what you're looking for.
Elmedia Player
Widely viewed as one of – if not the – best music players for Mac available in 2023, Elmedia Player has a feature set that is almost guaranteed to please everyone. Really, it's that good!
Elmedia supports just about every file type you can think of, including MP3, MP4, SWF, FLV, AVI, MOV, DAT, and MKV. Even the archaic Flesh format! This is key for any music player you download: if it can't play the files you need it to, the app is essentially useless. Elmedia Player won't let you down.
Playback happens in the main Elmedia Player window, with the familiar rewind, play, pause, and fast forward commands at the bottom center of the app window. There's an in-app volume control, and settings to help you curate the proper playback speed, and necessary delay.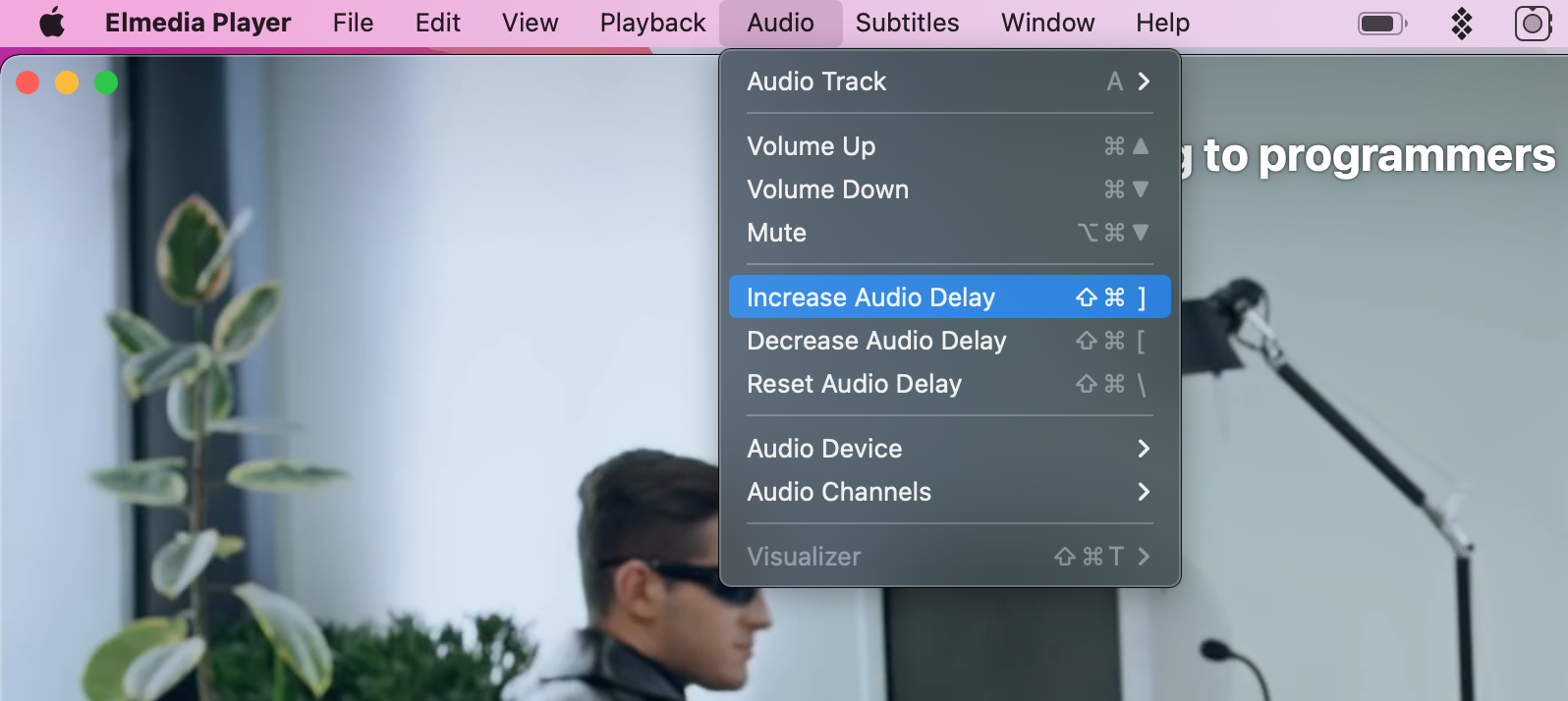 An incredibly handy feature is Elmedia Player's ad-free video playing. Tired of YouTube interrupting your video? Just copy and paste the link into Elmedia and play it without annoying ads.
Finally, true Apple fans will love Elmedia Player's streaming capabilities. Cast your song to Apple TV or any Smart TV from within Elmedia Player!
VLC Media Player
As a straight-up media player, VLC is a great option. It supports a similarly wide range of file types compared to Elmedia Player, has a nice in-app library manager feature, and is completely free. Playback is crisp and clear, and you can create playlists directly in VLC Media Player.
It's got some wrinkles, though. Many enjoy VLC because it's iTunes-esque playlist feature is familiar and enticing, but it's not quite as good as Apple's own. Tagging files can be tricky, making deeper playlist curation difficult.
VLC Media Player has a barebones design and feels outdated on the Mac in 2023. It also has nothing additive: VLC Media Player is exactly what its name suggests, and nothing more. But its ability to shrink down to nothing more than a menu bar allows it to sit idle while you do other things on the Mac, and that's handy.
The app has a file converter, but it's hidden in the menu, and not nearly as convenient or friendly as Elmedia Player. One interesting standout feature for VLC Media Player is the option to start and stop playback at defined intervals; a great option if you downloaded a larger media file but need to skip directly to a song or snippet of sound.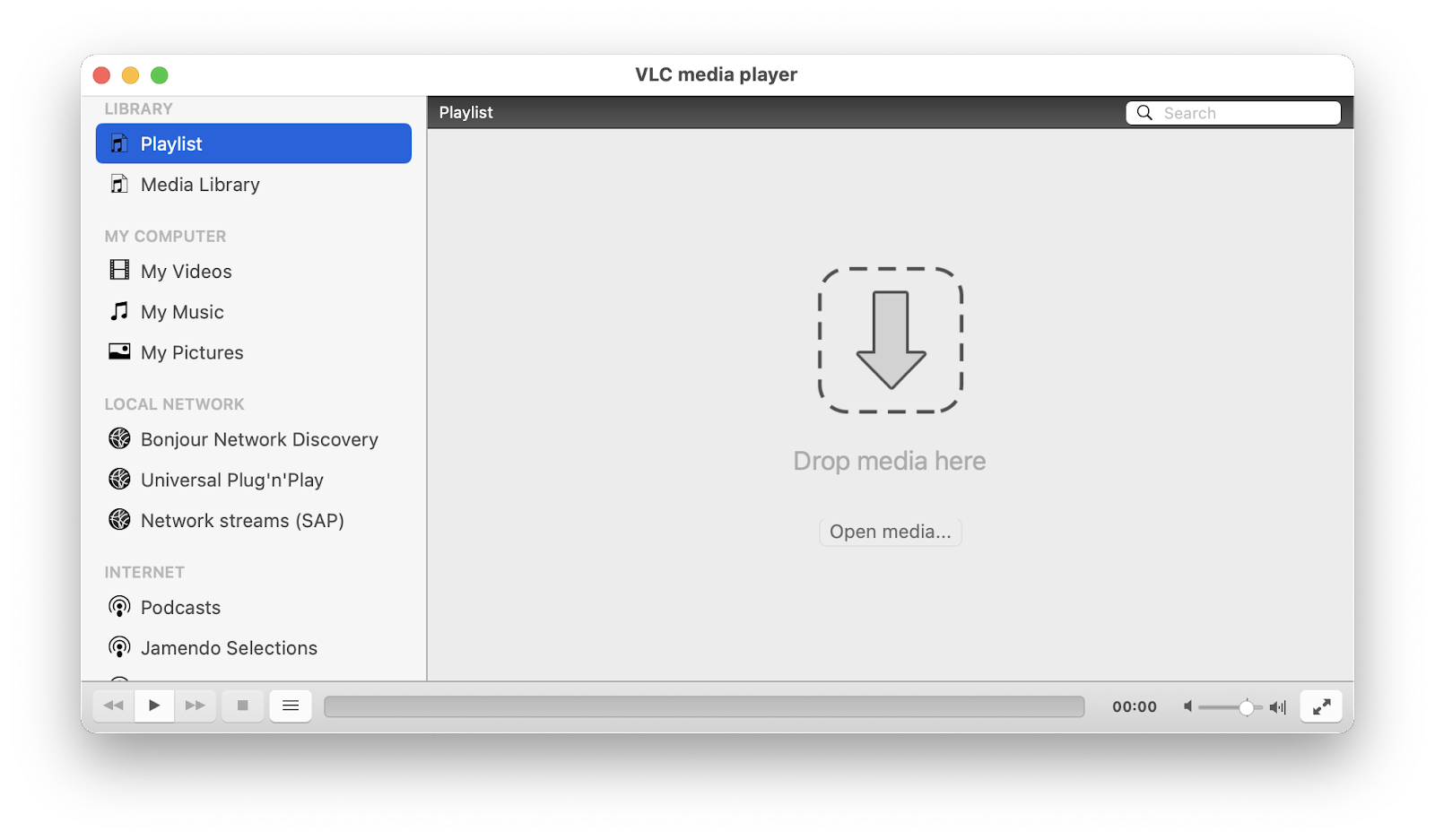 Vox
With a gorgeous, simple design packed with features and a strong focus on hi resolution playback, Vox has commanded the attention of audiophiles everywhere.
It supports unique formats like AIFF, DSD, WAV, and ALAC, and keeps all of the important playback features front and center during playback. We found its playlist feature far easier to use and manage than VLC, though files took noticeably longer to download.
Vox is free to download – but you only get a simple music player with radio and some playlist customizations. Features like gapless playback, a 10-band equalizer, unlimited cloud storage, and high resolution playback with playlist syncing and deeper customizations will run you $4.99 per month.
Vox is also heavily dependent on your Mac's processing power, but those who listen to a ton of music won't mind that. It's a sensational music app, but $4.99 per month is likely too far a stretch for most users.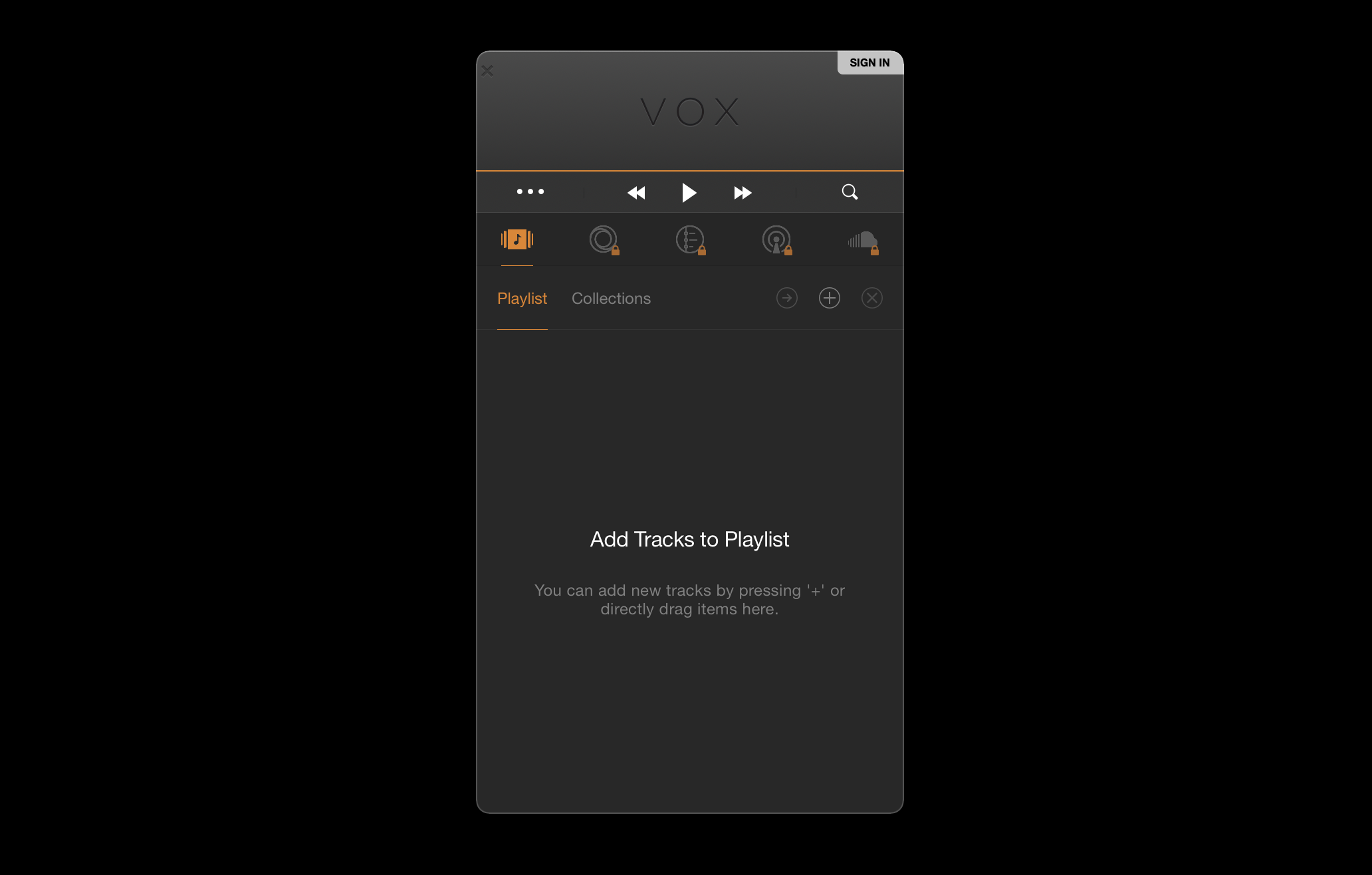 5K Player
5K Player promises to play "almost any media file" – but how well?
The Mac app leans directly into video downloads, obfuscating its prowess as a music player. Loading and playing music is a fussy endeavor; we had to poke through a few different screens to find a small 'plus' icon at the top of the screen that was active, and allowed us to load an MP3 file.
Once that file was loaded, 5K Player did its job well. As a music playe,r 5K Player is serviceable. It has all the familiar playback features you'd expect – but that's about it. There are no extras for music playback on 5K Player.
If you want an app that's dedicated to video downloads but also plays music, 5K Player is serviceable – but we like Elmedia Player better across the board.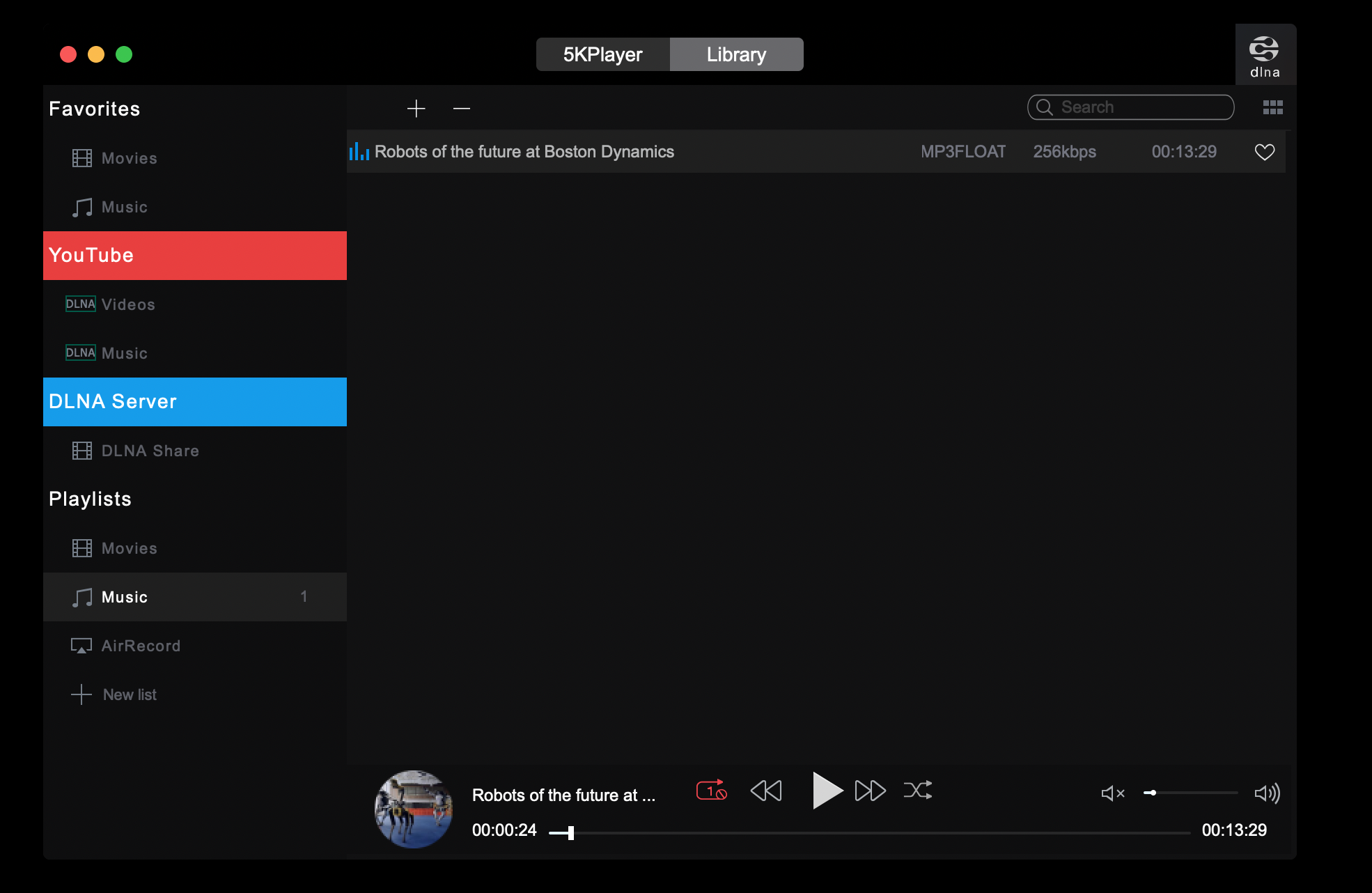 Musique
A standout feature for Musique is the app immediately scans the music library on your Mac to discover files to playback. The downside: if you don't store music in the music library on your Mac, Musique may not find anything. Adding files manually requires drag and drop – and in our experience, MP3 files failed to register with Musique, which is troubling.
When we switched the folder Musique was searching in to find music, it immediately directed us to a paid app to "fix" our file tagging.
Issues aside, Musique claims to support APE, FLAC, OGG Vorbis, MPC, WV, and TTA file types. For those with albums downloaded, Musique will present album artwork during playback, and promises an "immersive" info view.
Unfortunately, 2.4 stars on the Mac App Store does not a great music player make.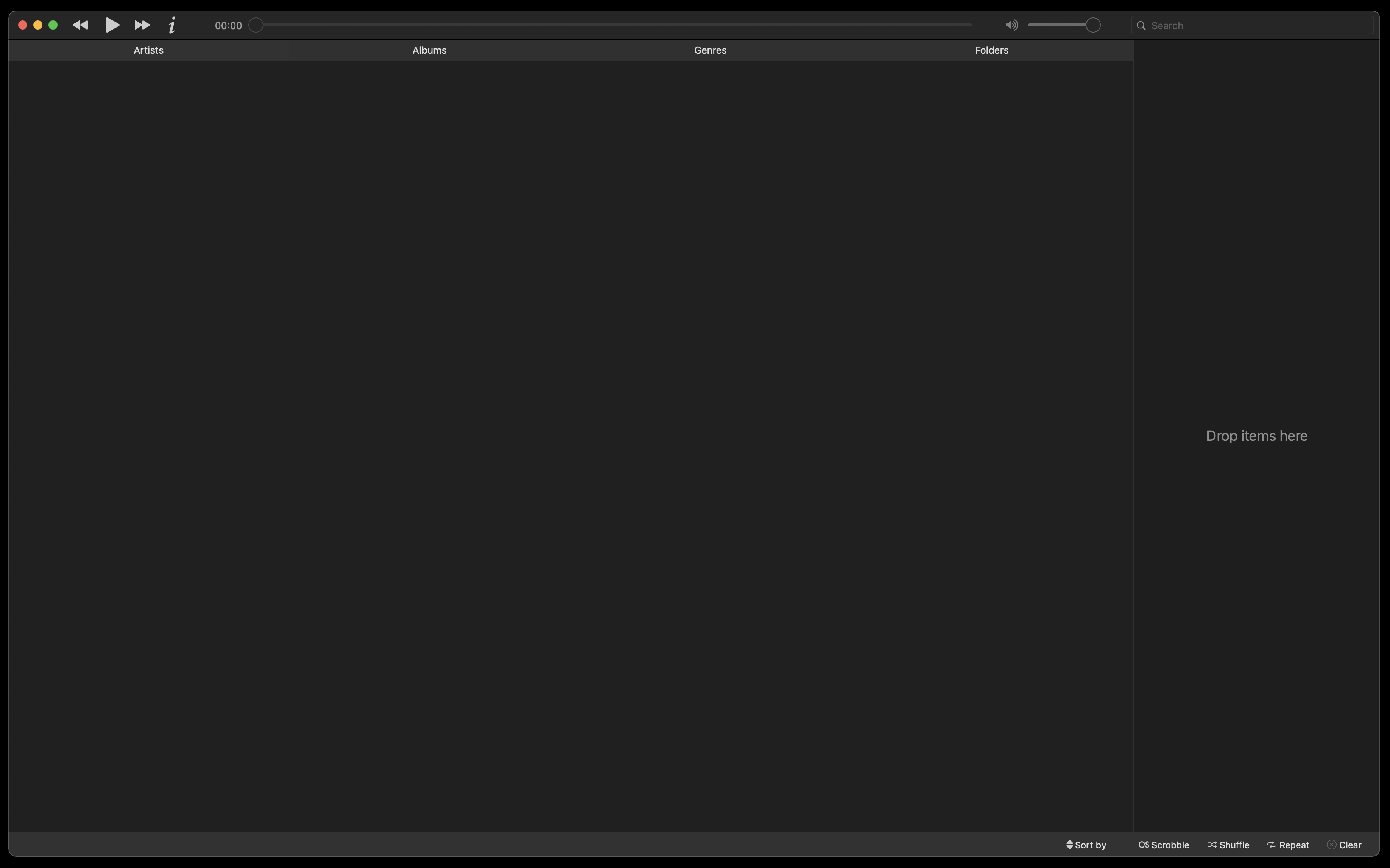 Clementine
You can absolutely download Clementine, but good luck using it. We were unable to get it to start up on our Mac, and reports suggest support for Clementine ended in 2016.
It's a shame, too. Clementine supported M3U, XSPF, PLS, and ASX files, could transcode music, and play any audio CD (if you still have those laying around) with ease.
Clementine would also dig through your Google Drive, OneDrive, or Dropbox folders for music files, and could access streaming services like Spotify, Grooveshark, Magnatune, SomaFM, and Soundcloud. Too bad it just doesn't work any more.
Bonus Tip: How to Boost Sound on a Mac?
So your favorite music player does everything you want, but you don't think the sound is as good as it should be. It's not the app, and it's not your Mac – you just don't have Boom 3D.
Boom 3D is the equalizer and sound booster your Mac has always wanted. The app lets you curate a surround sound experience without adding tons of speakers to your space or buying incredibly expensive equipment.
If you want to keep things simple, Boom 3D has an incredible Audio Boost feature that amplifies the sound your Mac already puts out. The app lets you amplify sound without compromising quality. It's the perfect scenario: more volume, less distortion, and an amazing experience all around!
Though it's a dedicated equalizer, Boom 3D also has a handy music player built right in. If you are looking for a simple music player with an incredible equalizer, Boom 3D may be right for you.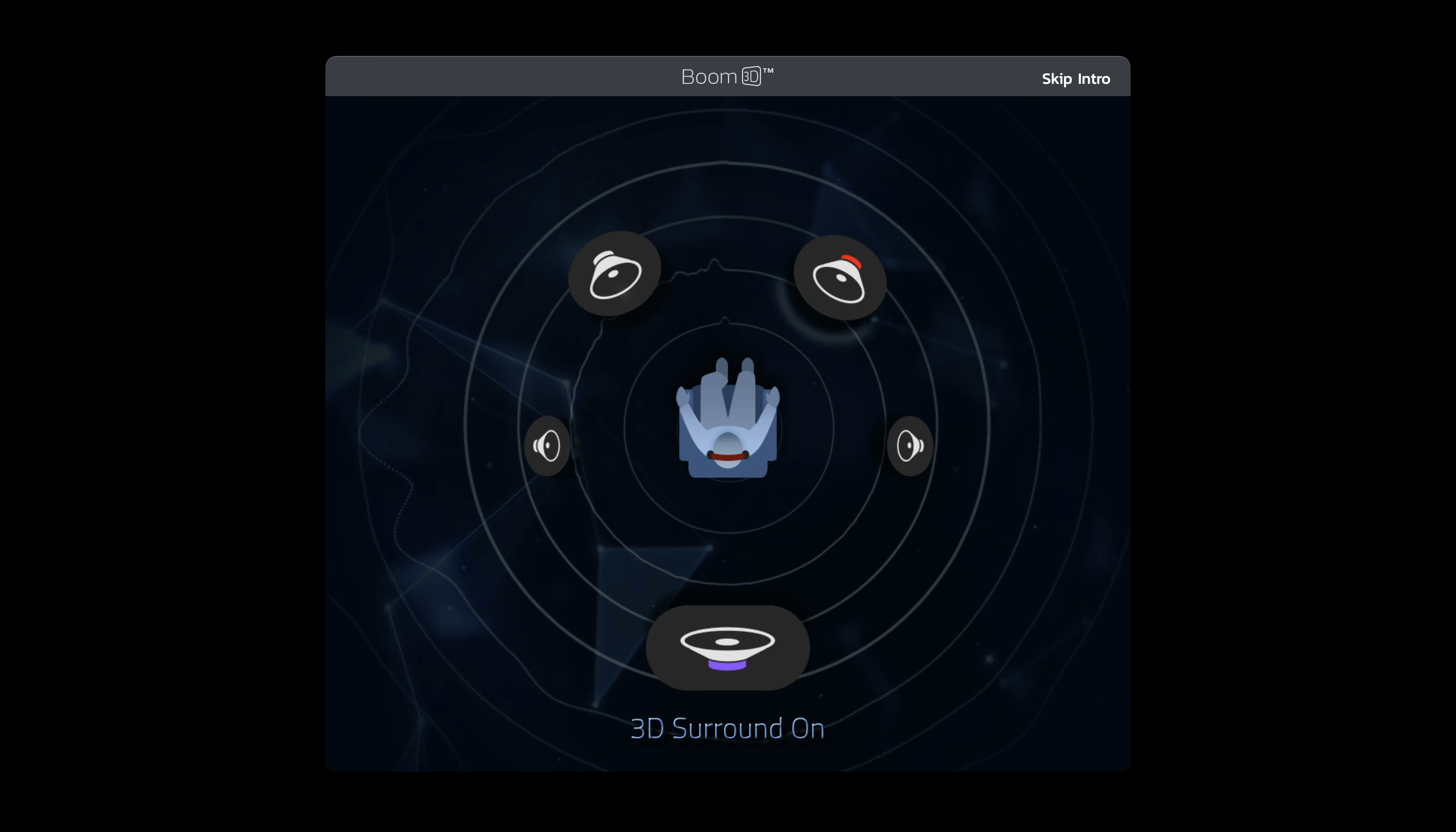 Conclusion
For the best all around experience, there's just no beating Elmedia Player. The app can do it all, and doesn't compromise on audio playback. You'll really like its built-in browser that can play video without ads too.
Boom 3D and Elmedia Player are both available for free during a seven-day trial of Setapp, a suite of over 210 incredible Mac apps. Throughout your free week with Setapp, you can download and enjoy as many apps as you like, and use them completely uninhibited.
When your trial period ends, Setapp is only $9.99 per month. That's as much as some music players, but with Setapp you get the best player around, a great equalizer, and hundreds more apps all available for download at your convenience. It's an amazing deal for so many awesome apps, so don't hesitate – get your free trial of Setapp started today.