How to use the new Google TV service
Step by step, the era of cable TV service is going away. Smart TVs and devices with internet connection, from Roku to Amazon Fire TV to Apple TV, are taking over the TV entertainment landscape by combining all kinds of streaming apps with traditional TV channels.
One of the newer players on the block is Google TV, which comes bundled with the new generation of Chromecast devices, but is also available on smart Sony TVs and the Google TV app on Android phones. More device support is expected to come soon.
So what is Google TV exactly? How does it compare to YouTube TV or Android TV? How much does it cost? And how can you use it today? Let's explore these and other questions in more detail.
What is Google TV?
The best way to think about Google TV is not as the new Google streaming service, but rather as software that exists on top of Android TV devices.
Google TV is great because it brings all your viewing needs under one intuitive interface. So instead of navigating to Netflix to watch a Netflix show and then Hulu to watch a Hulu show, and then your cable service to watch a game — you can simply do all of this within the Google TV app. In this way, Google TV is similar to Apple TV, Roku, and Amazon Fire TV.
An interesting Google TV service addition is its smart recommendation engine that analyzes your behavior and suggests things you should watch next. You can even interact with Google TV via voice commands.
The initial iterations of Google TV date back to 2013, when the company launched the first Chromecast. Back then, Chromecast didn't have its own interface but rather relied on streaming from the smartphone app. The Android TV interface was released in 2014, but never managed to be as popular as Roku or Apple TV. The new Google TV is yet another attempt to break into that space.
Among the new features of Chromecast with Google TV, a remote control stands out, as well as the native 4K resolution, Dolby Vision, and Dolby Atmos. The interface got a major upgrade as well, unifying all streaming services and featuring the Google Assistant always just one command away.
The Chromecast device itself is similar to its predecessors, but just a bit more oval in shape. It plugs into the TV through HDMI and is connected via USB-C cable to a power source.
When it comes to content, Google is able to take full advantage of YouTube TV as well as Google TV (also known as Play Movies). For third-party services, Google TV users are really spoiled for choice with over 100 channels and services. Here are just a few examples:
ABC
Amazon Prime Video
AMC
Comedy Central
DC Universe
Disney+
Fox Now
Hulu
HBO Go
HBO Max
History
MTV
NBC
Paramount+
Peacock
Showtime
Showtime Anytime
Starz
The list of available services will also expand over time. The point is, however, that you can certainly replace your cable service with Google TV and most likely save on costs in the process.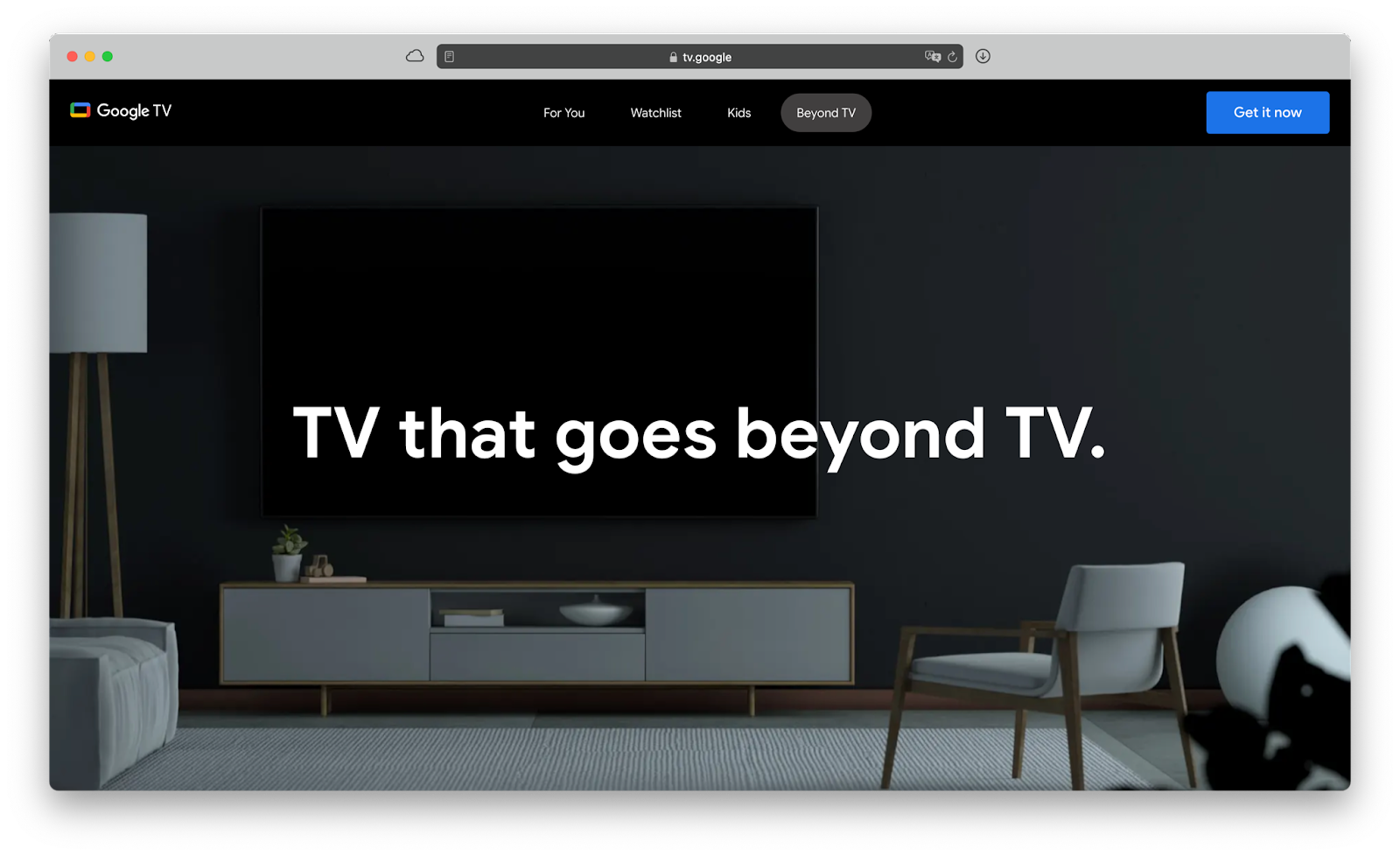 What is the difference between Google TV and YouTube TV?
Naming has never been Google's forte, and it's easy to get confused among similar sounding services, such as Google TV and YouTube TV.
As explained above, Google TV is really an operating system for your smart TV (also an app for your Android smartphone).
YouTube TV is a subscription service that gives you access to more than 100 TV channels and can be subscribed to using Google TV for $64.99 a month. You also get a free 14-day trial and other features like unlimited cloud DVR.
Chromecast, on the other hand, is an actual physical device that plugs into your TV.
You might've also heard about Android TV, which is essentially Android OS optimized for the TV experience, and is still available for some select TVs like Sony, Sharp, Philips, etc.
Which devices does Google TV service support?
Unlike many other Google products, Google TV is nearly exclusive to the new Chromecast device at the moment. Although you can also get Google TV as an app on your Android phone (search for it in the Google Play Store) and as an integration in select Sony TVs.
Besides that, integration with some TCL TVs is coming later and the service is likely to expand to even more devices and OEM partners in the future.
How to watch Google TV
Once you have Chromecast with Google TV or Google TV-enabled Sony TV, or an Android smartphone with a Google TV app, you can just log in with your Google account to start your watching experience.
Live TV and lots of cable channels can be accessed through your YouTube TV subscription for $65 a month (US only). Otherwise, services like Netflix, Hulu, and Disney+ just use your regular log in and bring their combined library under one convenient search.
Searching can also be done via voice commands. And you can switch between TV, weather updates, sports scores, security cameras, and photo albums. In fact, Google TV is compatible with 6,500 apps right away due to its integration with Android TV. Even Stadia gaming is included.
But can you stream the media content from other devices to your Google TV? Yes, if you use JustStream.
JustStream is by far the easiest way to stream the content from your Mac to any TV screen. You can cast videos in any format to your smart TV, Apple TV, or even Chromecast with Google TV.
The app supports up to 4K resolution and can be easily controlled via the menu bar interface. You can even mirror your Mac's screen if you want to show your guests something specific. Using the app is as simple as adding the media file you want to stream and selecting the right TV screen.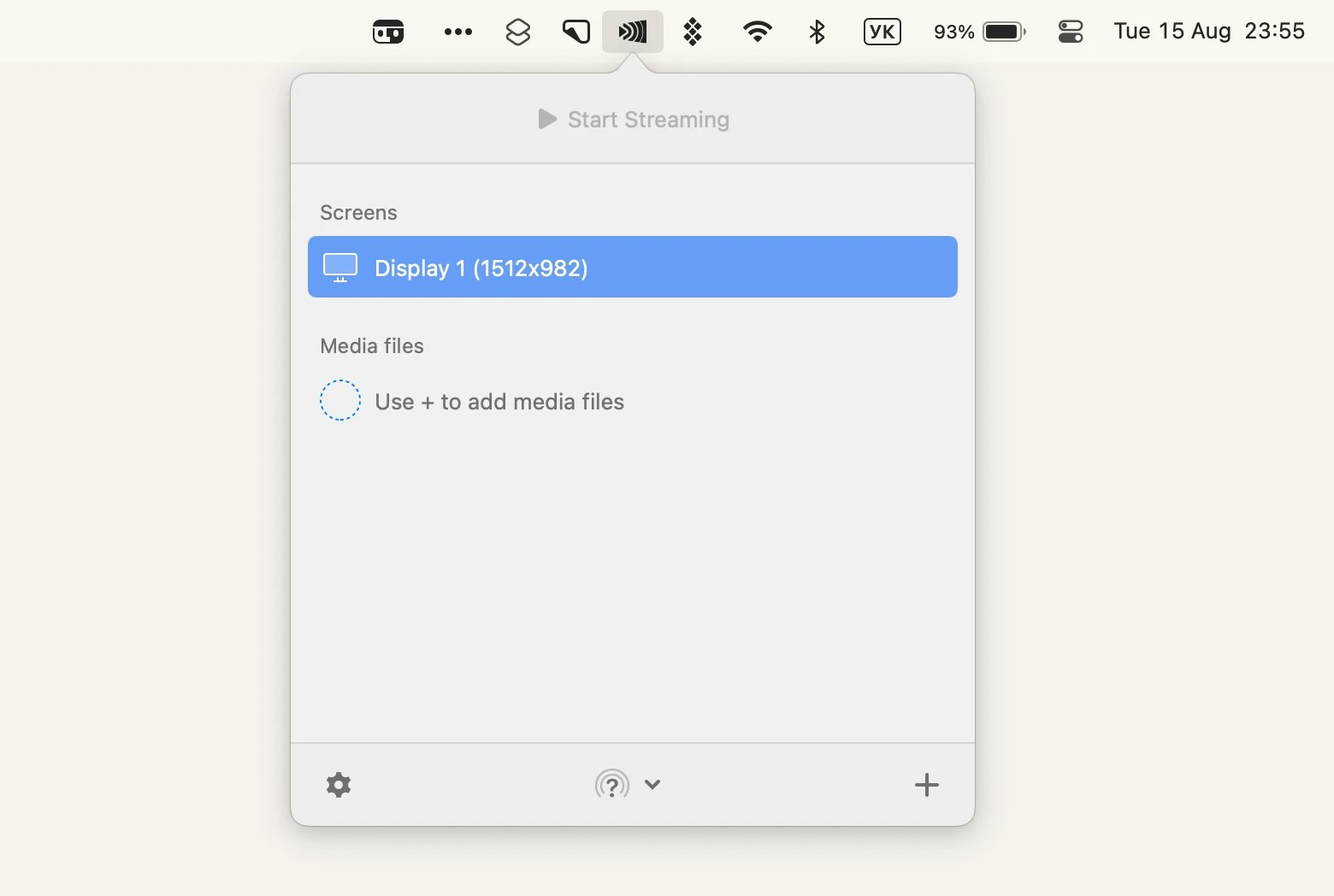 But what if you want to replicate the Google TV experience itself on your Mac, especially if you live outside the US?
Since YouTube TV and lots of other streaming libraries are only available in the US, you need a way to access them if you want to watch high-quality content. Enter ClearVPN.
ClearVPN is a multifunctional virtual private network (VPN) service. Not only does it let you connect to the web from dozens of locations worldwide, it features numerous shortcuts that adjust your traffic to get rid of ads, protect your Mac from malware, hide your IP, and access the global content library at the same time.
To start watching the latest US-only Netflix shows, for example:
Launch ClearVPN
Navigate to All Shortcuts in the menu
Select "Unblock streaming & entertainment"
Click Activate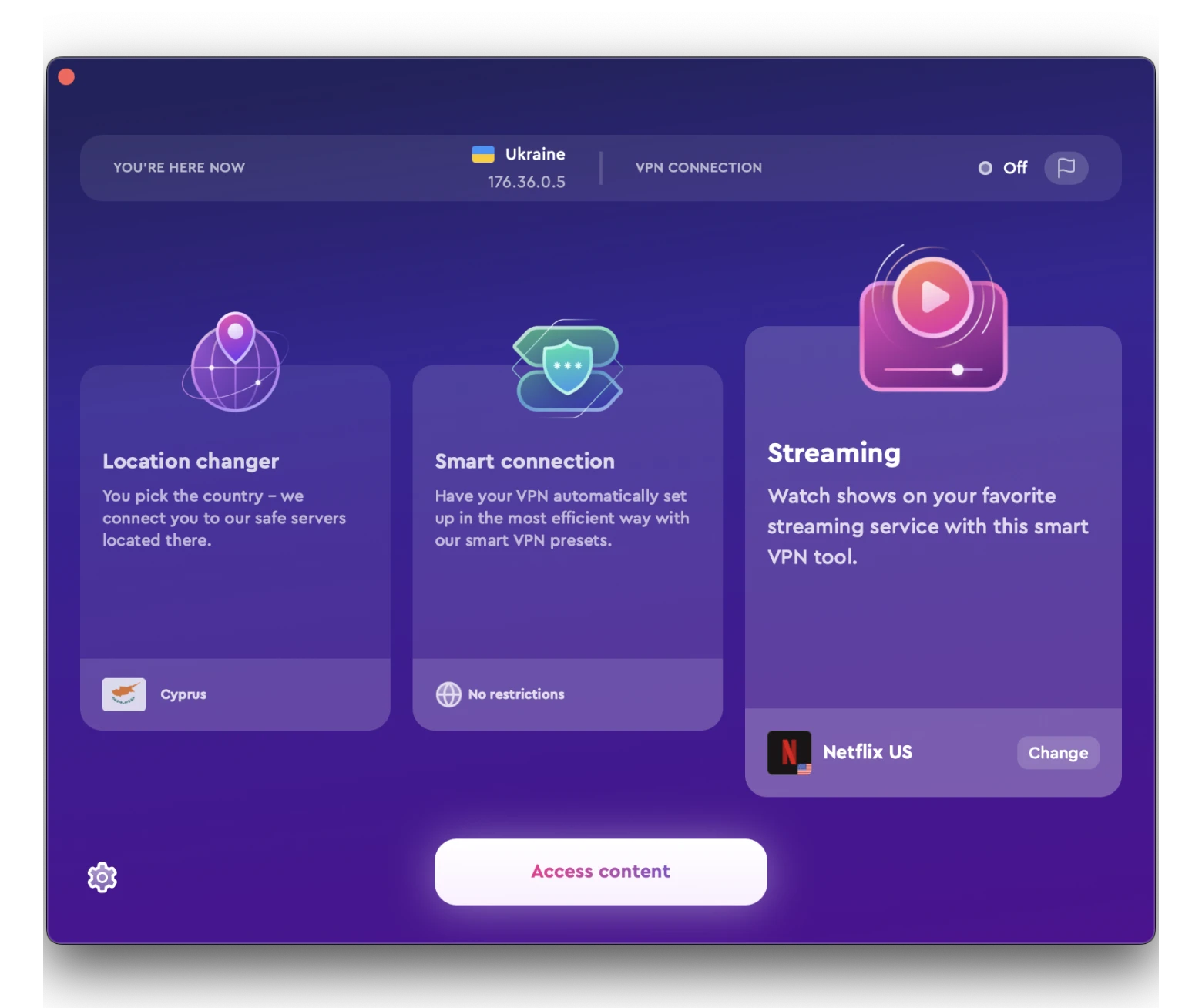 Now when you log in to your Netflix, its largest library will be available to you for fast and seamless streaming.
How much does Google TV cost?
When answering how much the Google TV service costs, it's important to remember that Google TV is just software that either comes together with the new Chromecast (in which case it costs $50) or bundled for free with your Sony TV or an Android smartphone app.
Once you have Google TV, however, you can start subscribing to as many services as you want. We mentioned that YouTube TV is $64.99, for example, and you probably already know the prices for your tier of Hulu, Netflix, Disney+, etc. — all of which could be added to Google TV.
Can you record content with Google TV?
Nowadays, it's likely that most of the content you're going to be watching with Google TV would be coming from streaming services like Hulu, Peacock, etc. The good news is that content stays accessible there at any time.
But what about live events with YouTube TV? Is it possible to record a game or a show in the same way you used to do with a cable-box DVR? The answer is yes and, even better, Google TV offers unlimited cloud DVR storage to make sure you don't miss anything that you want to watch. You can even record multiple shows simultaneously and skip commercials. All your recordings are going to be kept in the cloud for nine-month before being erased.
As you can see, Google TV is a great choice when it comes to upgrading your TV capabilities and uniting all the various streaming services and cable channels under a single interface. And you can make your Chromecast with Google TV even more powerful with apps like JustStream that make it easy to stream content to your TV from your Mac. Alternatively, you can access global streaming libraries from your Mac in one click with ClearVPN and then stream to your TV.
Best of all, JustStream, and ClearVPN are available to you absolutely free for seven days through the trial of Setapp, a platform with more than 240+ top-of-the-line Mac apps for any task imaginable, from taking awesome screenshots with CleanShot X to translating anything on the go with Mate Translate. Try every Setapp app today at no cost and be amazed at what you've been missing out on!