Best Planner Apps for Mac in 2022
Who needs a pen and paper to plan a vacation or a working day? Definitely not Mac lovers just like you.
In this blog post, we've gathered four planner apps for Mac that will help you keep track of your tasks, stay productive, and resourceful during the day.
#1. Monday.com
Monday.com combines a planner, a task manager, and a bit of a project management tool for small teams.
If it reminds you of customizable and beautiful Excel spreadsheets, you're not alone! This app has a grid-like interface with rows and columns. You can turn it to a to-do list with tasks in rows, you turn the app to a kanban board using the columns. You can also use ready-made board templates to represent a certain project or a workflow.
Visualization is Monday.com's strong suit. If you work with tables with many dates, you can choose a Calendar view that makes work more visible. For projects where geolocations are crucial, switch to a Map view.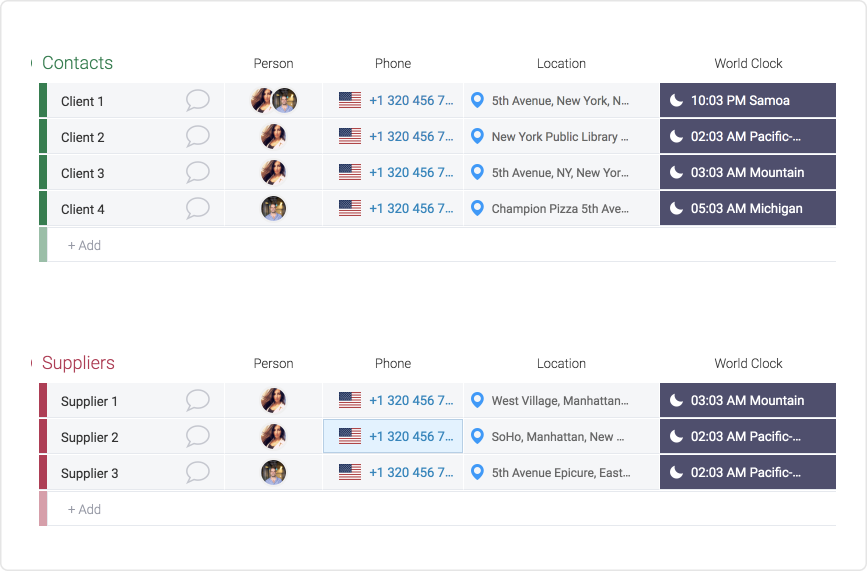 One of the strongest sides of Monday.com is third-party integrations and automation. You can integrate the app with popular team management apps like Slack, Dropbox, JIRA, Toggl, BitBucket, Google Calendar, and more. The data is synced across the apps, so you don't need to copy and transfer information from one app to another.
Busy bees can use automation to speed up recurring tasks like status changes or routines. Automations work as chatbots that perform a certain command. For example, you can create a shortcut that moves a card with tasks from one column to another when a task is marked as complete. The same rule works for notifications, routine tasks, meetings, and status changes.
You can try out Monday.com 14 days for free and then you'll have to buy a subscription. The basic team profile for up to 5 members will cost you $39 per year. Additional subscription options are available. They allow you to include more team members and get more extra features like time tracking, multiple dashboards, single sign-on, and more.
What we love Monday.com for:
It's hard to ignore a beautiful, sleek design of the app that definitely makes daily work easier and more delightful. We love that the app can be turned into a powerful collaboration tool with a knowledge base, progress dashboards, and customized workflows.
The app is suitable not just for working with in-house employees, but with external freelancers and contractors too. You can set up your work with outside employees through dedicated boards you'll give limited access to.
#2. Any.do
The slogan of Any.do app is "A to-do list you'll actually use". Sounds promising, isn't it? We checked if this app is as good as its marketing.
Any.do is a classic to-do app that can be used personally and in small teams. Since we're reviewing team apps here, we'll turn our attention to Any.do Teams that has some cards up its sleeve.
Any.do provides a few subscription plans: Premium and Teams plan. The Teams plan includes Premium features along with kanban boards and administrative control. You can subscribe to Teams for $59.99 per year.
One of the core features, a to-do list, gives a 360-degree view of tasks that need to be done. Each task can be labeled with tags, geolocation-based reminders, subtasks, and more. You can also track the activity in each task.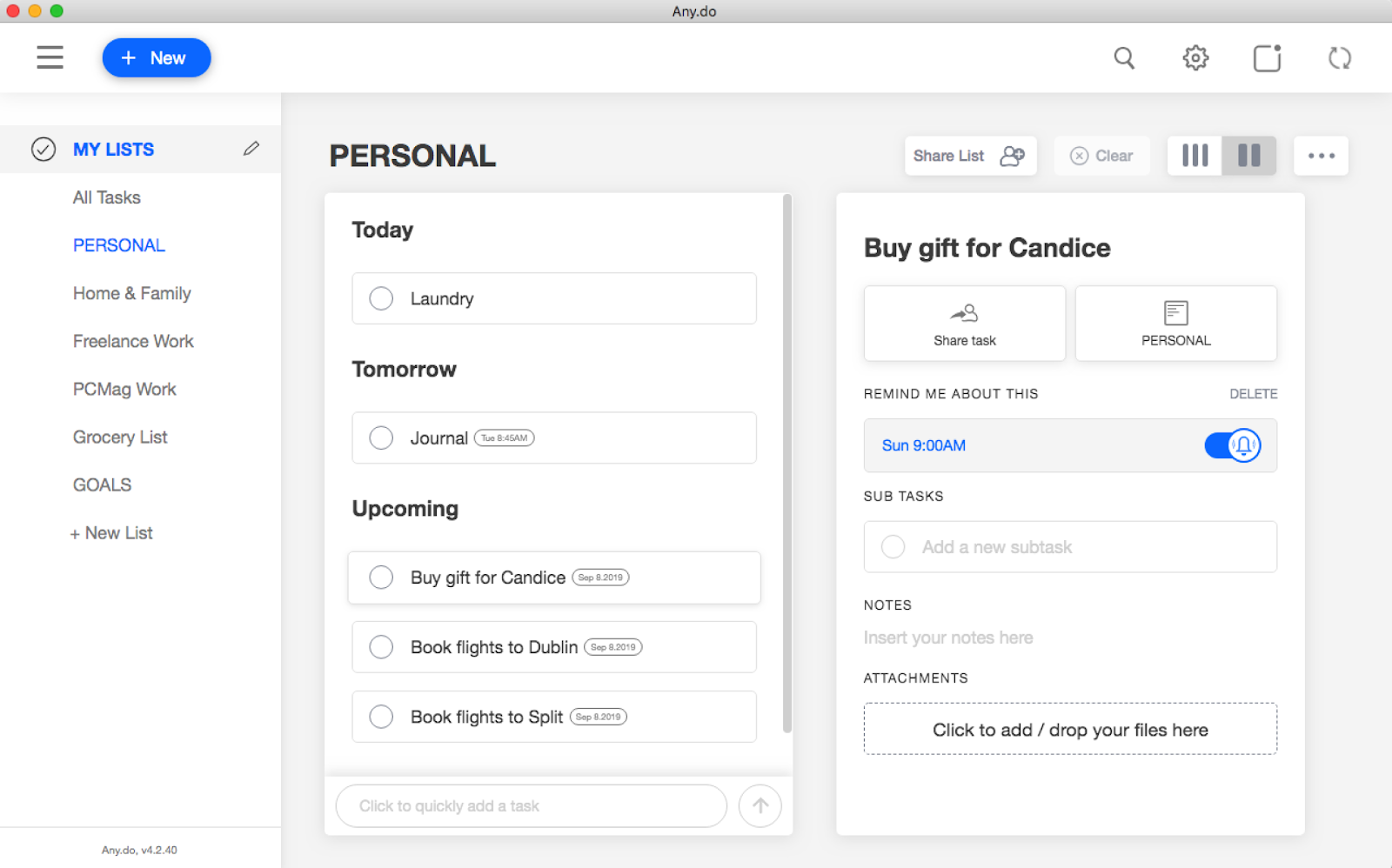 To keep your team synched anywhere, anytime is simple. Any.do because it's available on Windows, Mac, iPhone, iPad, and Android. In addition, there are plugins for Safari and Google Chrome and apps for wearables Apple Watch and Wear OS.
What we love Any.do for:
While Any.do markets itself as a to-do app for personal use and teams, we'd call it a neat project management tool for small teams. The app allows you to manage projects, communicate within an app, set meetings, and even onboard other team members effortlessly. If you feel like it's not enough, you can choose among 200+ third-party apps to integrate and improve your team collaboration.
#3. Pagico
Pagico is a planner app for Mac that cares about visualization. Dashboards, timelines, checklists, colorful tags – this app makes tracking of a project's health status more visible.
Keep in mind that Pagico is a bit more than just a planner app for personal use. The app can be used as a powerful project management tool for small teams.
Want to create centralized storage for all of your projects, tasks, notes, emails, files, and contacts? Pagico is here for you! For project managers, it allows them to track project burndown with charts and dashboards and plan the team's capacity based on the received data.
Tasks within the app can be classified with tags. This means that routine tasks like calls, meetings, retrospectives, or demos can be classified with tags like @calls or @meetings. You can access the tagged tasks in a single place and review what must be done.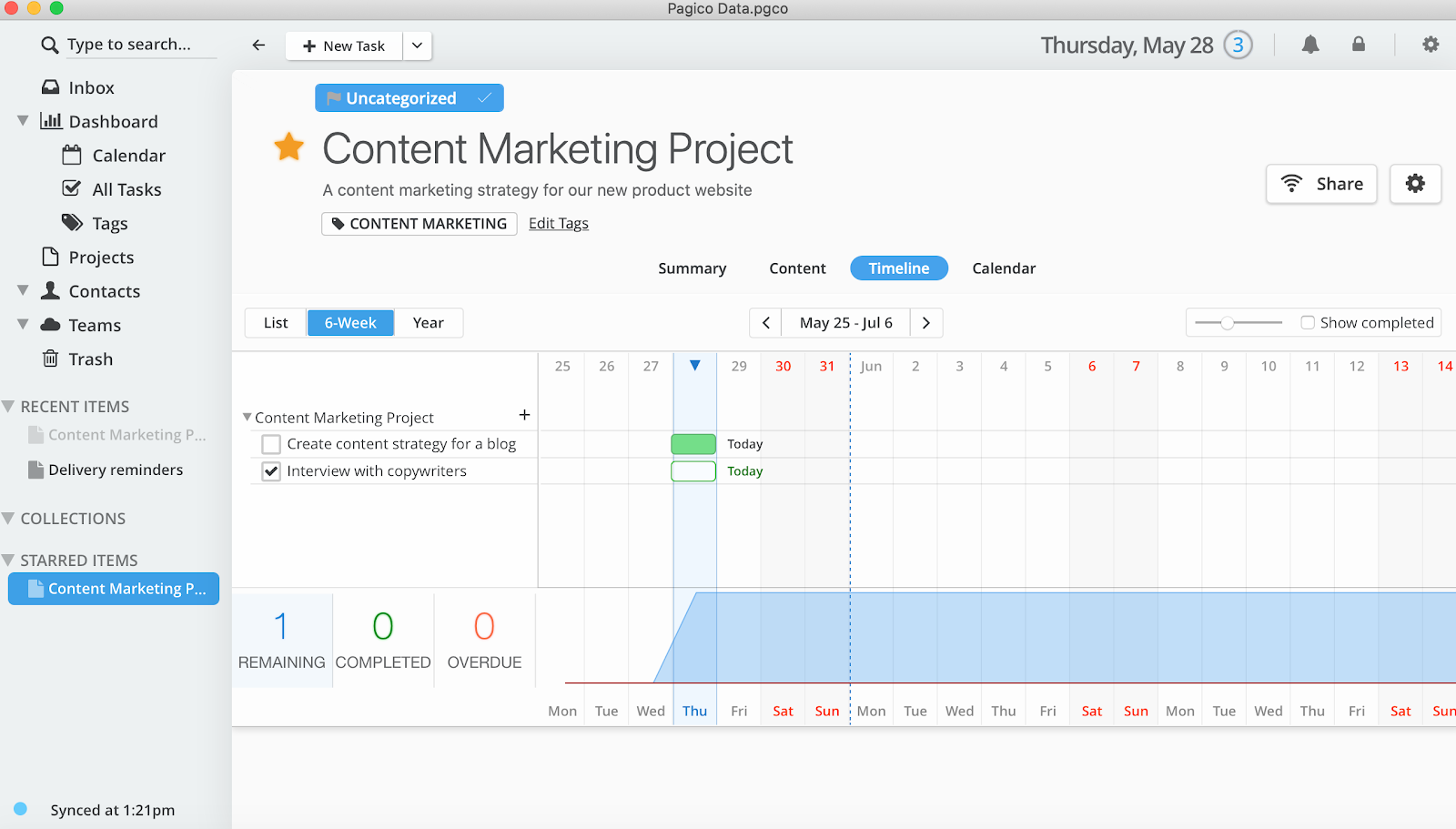 To share tasks with your family or colleagues, create workspaces that sync the data among devices, including tablets, mobile phones, and desktop computers.
What we love Pagico for:
We love the app for its minimalistic yet representative interface that efficiently visualizes the state of a project. Also, the app is optimized even for offline, so if you're stuck somewhere without a WI-Fi, you'll always get access to shared data. Bingo!
#4. SheetPlanner
It's like Excel spreadsheets, but better!
This app combines a task manager, a powerful planning tool, and project management software all in one place. Use SheetPlanner to:
Create personal to-do lists with start and due dates and track their progress with a calendar at hand. When a task is done, check the item from the list!

Create Gantt charts on a timeline by days, weeks, months, quarters, or even years.

Create custom to-dos with your own dates, dropdowns, and custom columns.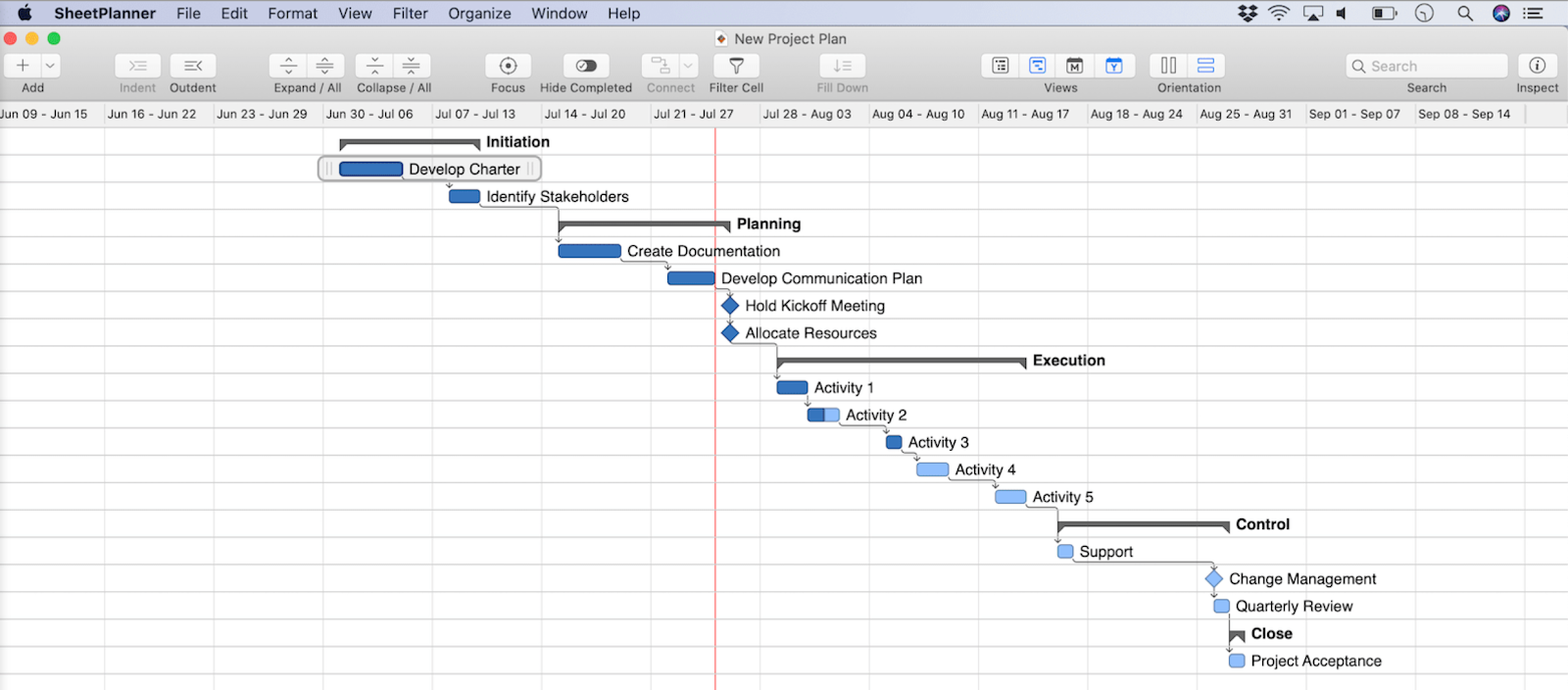 What we love SheetPlanner for:
For those who still use spreadsheets for their personal and business needs, this app can become a lifesaver. With SheetPlanner, you don't need to create timelines and to-dos from scratch, the app offers neat lists you can start using right away. There are templates for personal use like grocery shopping lists and business use like sales funnels. If you've already got a spreadsheet you'd like to transfer to SheetPlanner, it's not an issue with CSV and OPML files import!
Feel like testing some of the apps? Subscribe to Setapp for Teams and get access to hundreds of apps for your Mac in different categories. Setapp platform has apps in different fields: from productivity and programming to design and creativity.