The Best Website Builder for 2023: Wix, Squarespace, and more
When you're ready to build your own website, deciding which website builder to use can be daunting. Each promises to be the best, but which is right for you?
We won't pretend there's a right or wrong answer – but we can help you make the right decision for your needs. Here, we'll discuss the major online website builder platforms and tools, discuss whether free website builder services are actually good enough for your needs (and which is the best free website builder), discuss some website builder software options available to you, and which is the best website builder 2023 has to offer.
Choosing the Best Website Builder - What to Look For
First, consider what you need in a website. If you just need a simple landing page for your site, most options will work just fine. Website builders typically have some sort of free or low-cost option for single-page websites.
When you need more, the right website maker can make all the difference. Payment processing, site navigation, testing your site, and adding or deleting pages/features as you need to are all things to consider when choosing from the best website builders.
There's no single best website creator tool, either. Though we'll be discussing many options, and providing our guidance, you should give each a try for yourself to decide which suits your needs best.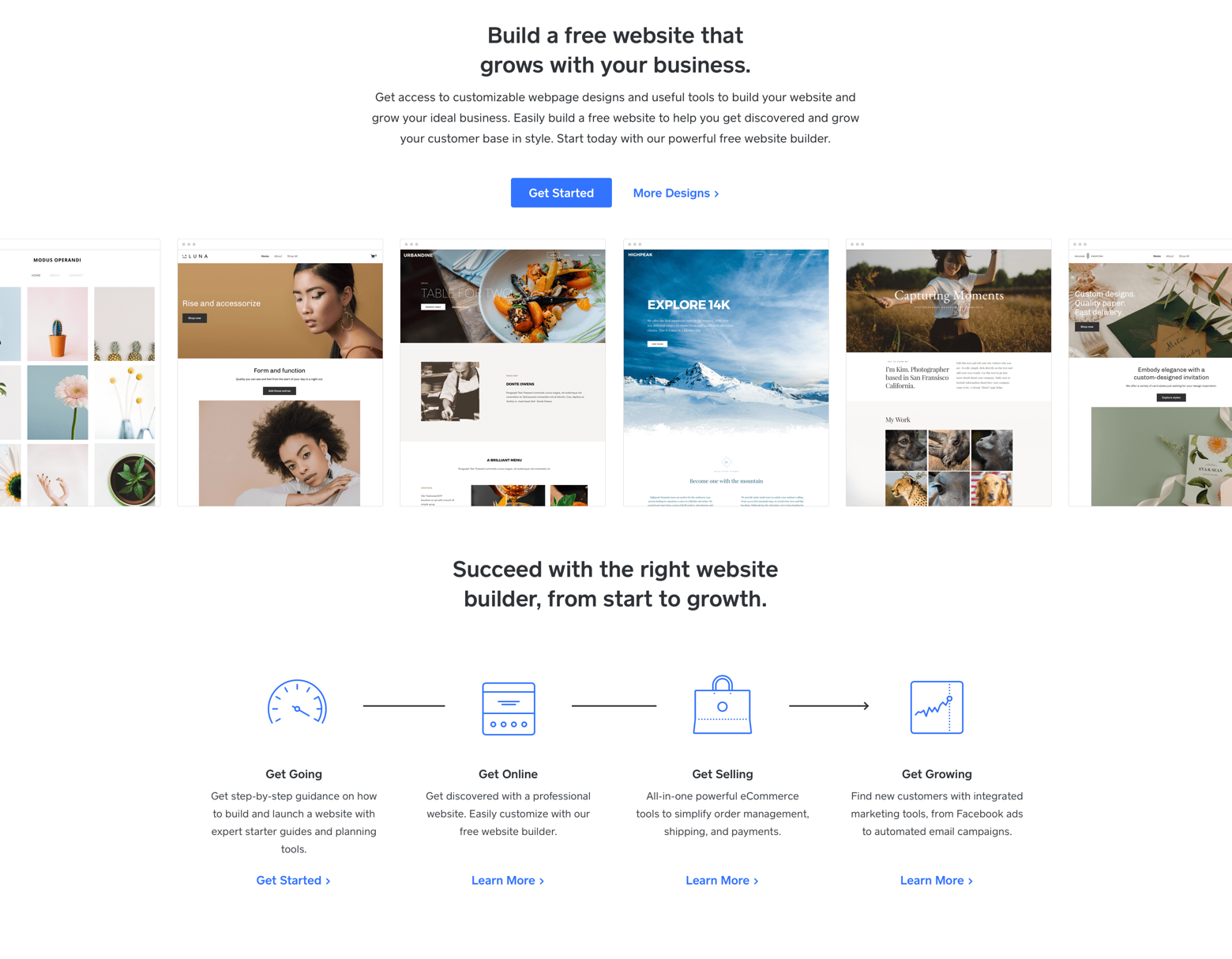 Wix
Wix has been around since the earliest days of online web builders, and its relevance today is a testament to how good it is, and always has been.
It focuses on allowing you to design your website in whatever way you like, but also has some templates you can choose from, and edit. You can create simple, effective, straightforward sites, or build complex websites as you see fit.
Pros
It's inexpensive. Wix starts at $13 per month for personal use, which isn't bad for creating and hosting a site. For businesses, Wix scales up to $49 per month.
Wix is unlimited. Each site built with Wix can have unlimited pages. That's impressive.
Hosting is included. Wix will host your website for you, and the cost of this is included in your monthly spend.
There are tons of templates. Wix has myriad templates – so many we can't even count. It has its template gallery broken down to the type of site you want to build, and each template is customizable.
Cons
It can be fussy. Like many online website builders, Wix uses a virtual environment, and changes can sometimes lag, or the page become unresponsive, and your edits may be lost.
Templates can be limiting. Not all templates are completely editable. Some won't allow certain changes to be made, or edits create issues with the rest of a template.
Domains. Though you can buy your domain through Wix, it's best to buy it elsewhere. Google Domains is a great option, and you never have to worry that not paying your monthly subscription means you'll lose your domain name.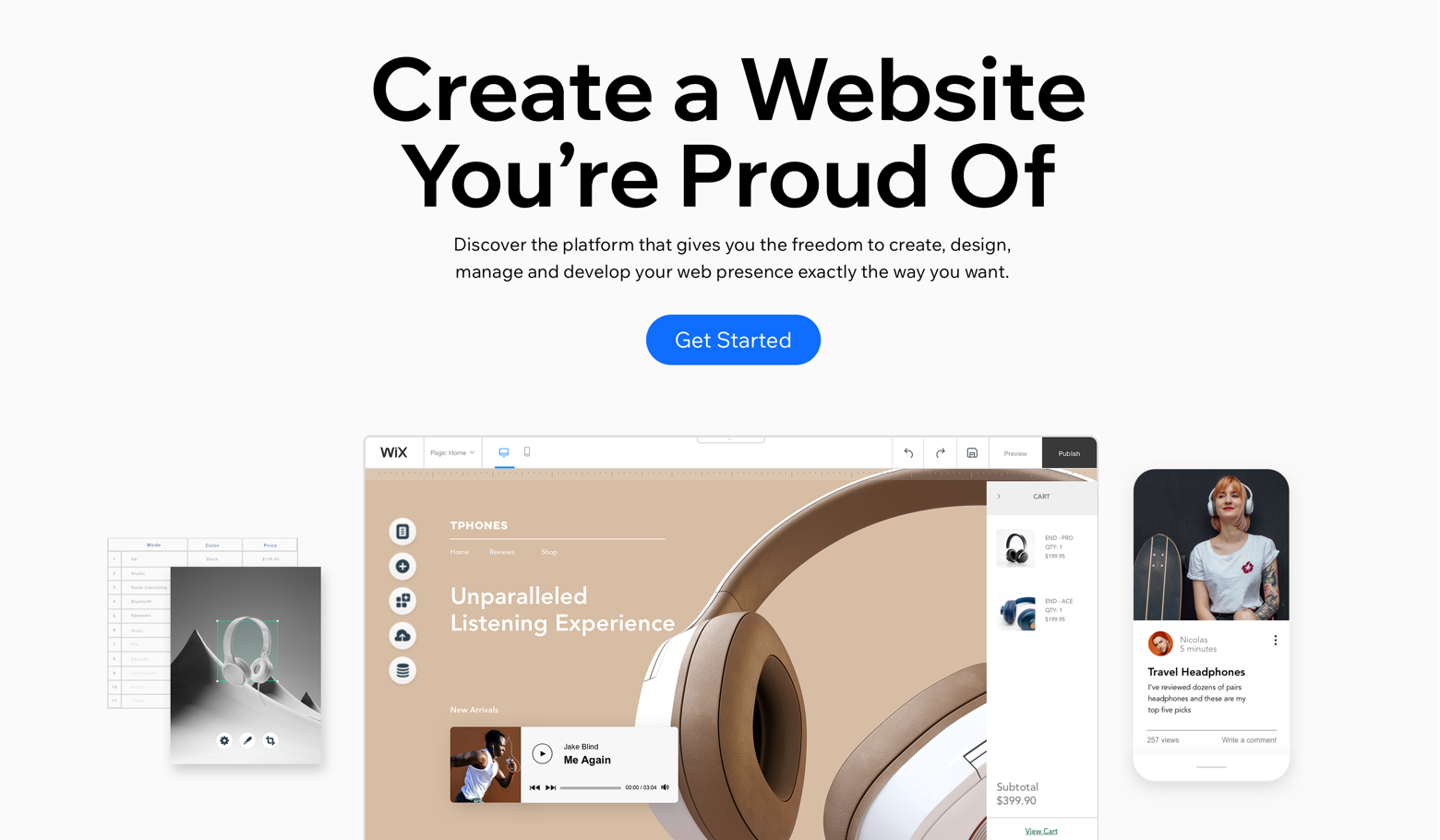 Squarespace
Squarespace leans really hard into the template-based website building market, which is its gift and curse. Many are fans of the light, airy, cool templates Squarespace has to offer, and its editing features are really easy to use.
Those learning to build a website for the first time may enjoy Squarespace more than competitors. It's a lot more modern, both in layout and the templates it offers, and is far more straightforward about creating and editing websites.
Pros
Better templates. Squarespace has some amazing templates to choose from. They're modern, and very professional.
Pricing is simpler. Squarespace has a more straightforward pricing scheme than Wix. Where Wix has half a dozen (or more) pricing options, Squarespace has four. Personal plans start at $12 per month – which is already $12 per year savings over Wix – and the most advanced commerce plan is $40 per month. Paying a full year upfront can earn you up to 30 percent off, too.
Ecommerce is easier. Though all online website builders have ecommerce tooling, Squarespace makes it far simpler to build a website with a 'shop' page.
Squarespace has great resources. The site has amazing resources for learning how to build and manage websites on your own. It's an excellent option for novices who want to build great websites, but not take a coding class.
Cons
Sameness. Squarespace has amazing templates, but not many of them, which means your website will look like tons of others out there already. The templates are editable, but not highly customizable for novice users.
Leans on experts. Squarespace lets you hire a web developer or designer via its platform, which can be great for those with unique needs a professional can help with. It also makes it harder to support your site long-term if you lose contact with a professional via the platform and someone else has to step in.
Visual appeal is a crutch. Squarespace templates rely heavily on visual assets, which look sensational, but can be distracting if your site needs to convey information.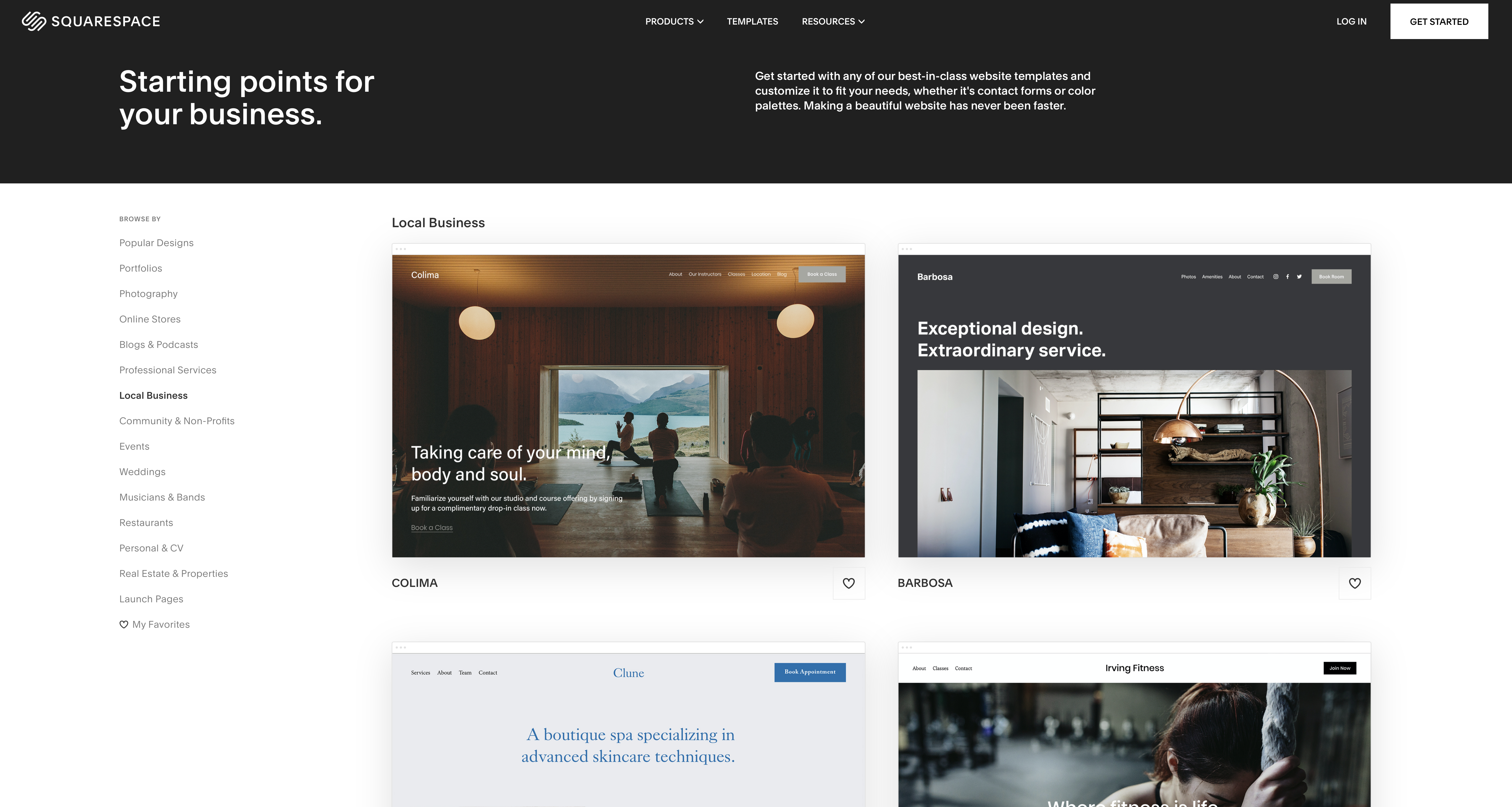 RapidWeaver
If you want all of the design benefits of Squarespace or Wix without being forced to pay a monthly fee to live in those ecosystems, RapidWeaver is for you.
Also native to the Mac, RapidWeaver lets you design a website using templates, uses responsive design principles so your site looks great on desktop or mobile, and weaves seamlessly with Unsplash to ensure your site has impressive visual assets and imagery.
RapidWeaver doesn't ask that you learn to code, and you can build any type of website you like with its highly customizable templates. Your site is also compatible with all major browsers; RapidWeaver made sure of it!
Pros
SEO optimized. SEO (Search Engine Optimization) is what helps sites rank in search engines like Google. The content you create is important for ranking, but so is how a site is built. RapidWaver templates adhere to SEO best practices, and help you rank better as a result.
Great themes. RapidWeaver's themes are a bit more basic than some others, but they're highly customizable. You'll love that you go from basic to advanced design quickly with RapidWeaver.
Highly extensible. You can build a single-page website, or a massive online shopping portal with ease.
Cons
No hosting. RapidWeaver has great templates, but no web hosting options. Again, this may actually be an advantage, as dedicated hosting services may suit your needs better.
Lacks customer service. If you get stuck, there's no customer service option for you.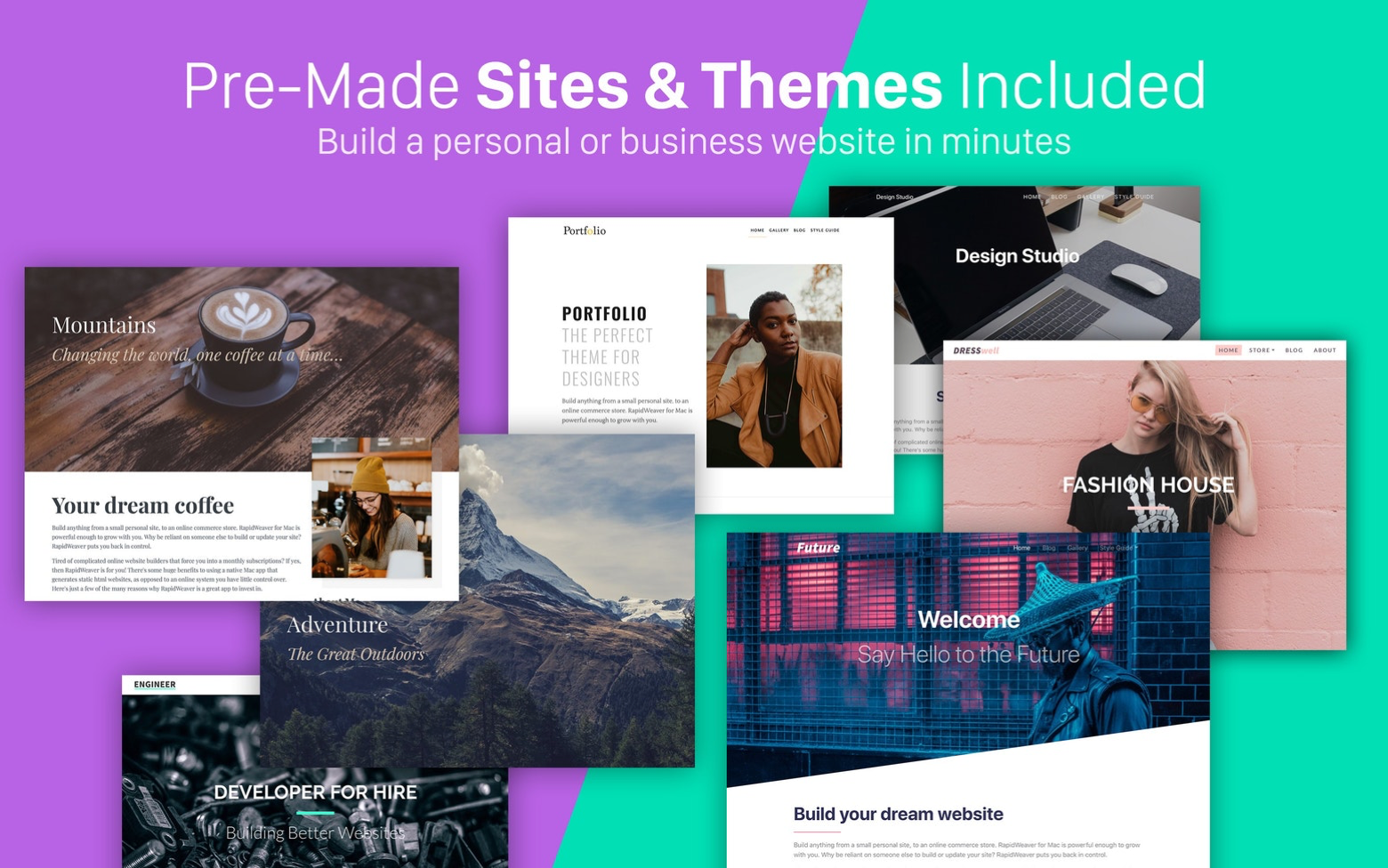 Conclusion
Building a website is important for most of us, and sites like Squarespace or Wix make it easy to get up and running in no time. They're great at taking the little bits of building and publishing a website, packaging them together, and taking care of the heavy lifting for you.
But doing all of that is not difficult, and you should really consider doing it yourself before taking the easy route of Wix or Squarespace. That's why RapidWeaver is so handy; it makes designing your site simple, so you can focus on getting your domain and deciding on a hosting provider.
RapidWeaver is available free for seven days during a trial of Setapp, the world's leading suite of productivity apps for the Mac. In addition to this app, you'll get access to nearly 200 other awesome apps for your Mac in the Setapp catalog.
When your trial period is over, Setapp is only $9.99 per month for unlimited access to the Setapp suite of apps, so don't wait – give Setapp a try today!