How to clear cache on your iPhone and iPad
You may be wondering why you would want to clear cache on iPhone; it's supposed to "just work" right? Apple does a great job with its hardware and software working in unison, but you can do a lot to make your mobile devices operate at their best. One of the best – and easiest – is to clear the cache on your devices.
Over time, all computers, even mobile ones, get bogged down with data they no longer need. A bit of attention can speed your devices up dramatically, and help you avoid feeling like you need to buy a new phone or tablet.
Here, we'll show you how to clear app cache on iPhone, how to clear cache on iPad, and tell you about a few apps that can really help you keep your devices in tip-top shape.
How to Clear Cache on iPhone and iPad?
Clearing your cache on iPhone and iPad isn't difficult, but it's also not a simple process. You'll have to go through a few processes, but we'll show you how it's done, step by step. This will also cover your question "how do I clear the cache on my iPad" as all processes are the same!
Ready to learn how to clear cache data on iPhone? Let's go!
Clean Safari and Chrome Cache
Browser cache data is one of the easiest ways to speed up your device. Here's how to clear Sarafi chase on mobile devices like iPhone and iPad:
Open the "settings" app on your iPhone or iPad
Scroll down until you see "Safari" in the app list
Click on the Safari app icon
Scroll down until you see "Clear History and Website Data"
Click that option
In the popup at the bottom of the screen, select "Clear History and Data"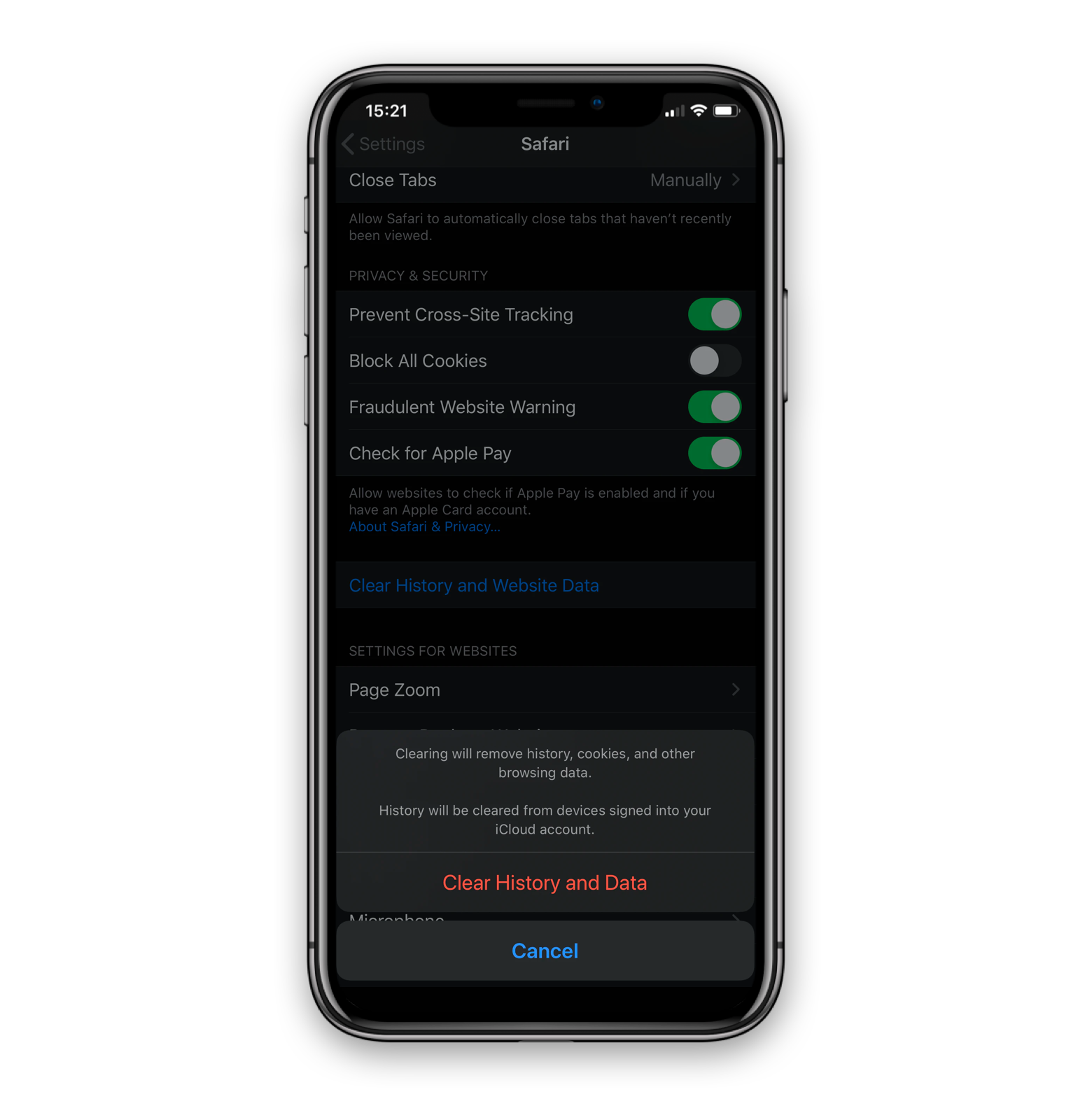 That' all you need to do! For Chrome, it's a touch different. Here's how to do it:
Open Chrome on your iPhone or iPad
Select the three-dot menu on the top right corner of the screen
In the menu that appears, select "Settings"
Select "Privacy"
Under the section "Clear Browsing Data," selet "Clear All"
In the new popup at the bottom of the screen, select "Clear All"
Is clearing cache on iPhone&iPad safe?
When you delete cache iPhone or iPad runs a lot faster and smoother, but there's a downside. It may interrupt how you expect your browser or apps to work. With data regarding browsing history and even data for some websites having been deleted, you may have to log back into some sites, or re-initiate your settings on some websites.
As for it being unsafe? Not at all. All you're doing is clearing stored data from your browser. Depending on the sites you visit, it may even be a lightweight security measure.
What does Other mean in a Storage and How to clear cache for these apps
If you clear cache on iPad or iPhone, you will see a performance increase, and the "other" storage within your iPhone's memory will reduce. But what is "other"?
The "other" storage is an untouchable partition in your phone or tablet memory that's specifically meant to house things like browser cache data as well as app data. While you can't get into the "other" partition directly, you can reduce or clear it with ease. Here's how to clear app data on iPad and iPhone to free up storage space on your devices:
Open the Settings app on your iPhone or iPad
Select "General"
Select "iPhone Storage"
Note: on iPad, it will say "iPad Storage"
Tap on any app in the list
On the next screen, select "Offload app"
In the popup, select "Offload app"
This won't delete your documents or data associated with the app, but will delete the app itself. That's the only way to remove app cache data. We like the steps outlined above because it shows how much data an app is using; if you don't need to consider deleting memory-heavy apps, you can also long-press any app from your home screen, then click the "x" on the app icon.
Delete Documents and Data on iPhone, iPad
Now that you know how to clear cache iOS and iPadOS have another secret: documents and data.
Documents and data are also stored on your iPhone. Apps that edit or produce documents will often store them on your iPhone or iPad, a means to keep them accessible. Here's how to delete any files apps store on your iPhone or iPad:
Open the Files app on your iPhone or iPad
On the bottom of the screen, select the "Browse" icon
Select "On My iPhone"
Tap "Select" on the top right of the screen
Tap on the files you want to delete
Select the trash icon at the bottom of the screen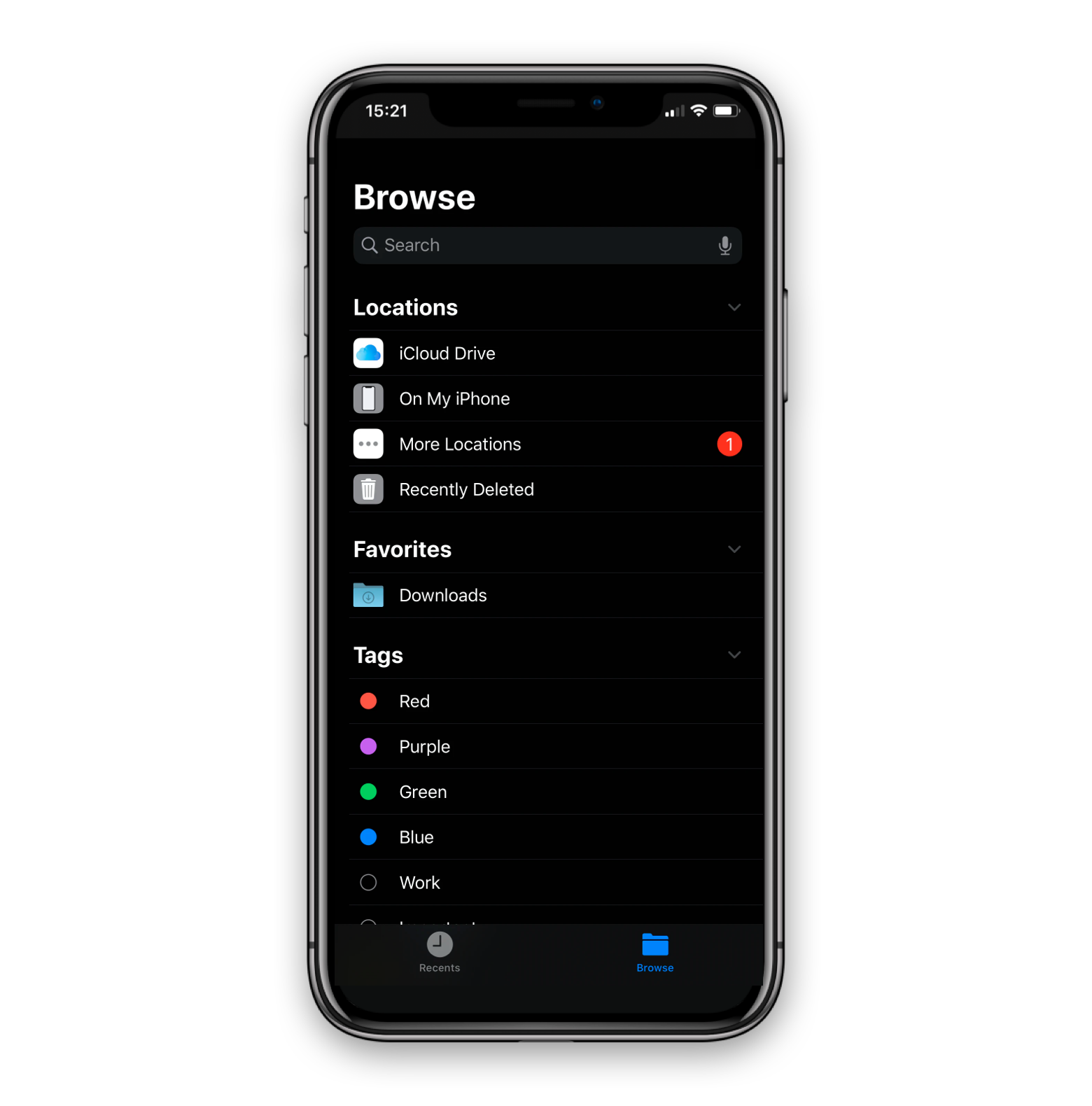 The files you selected will be removed from your iPad or iPhone immediately. But what about app data? We've got you covered there, too:
Open the Settings app on your iPhone or iPad
Select the Apple Id banner at the top of the screen
Select "iCloud"
Tap "Manage Storage"
Select any app from the list
Select "Delete Documents & Data"
In the popup notification, select "Delete"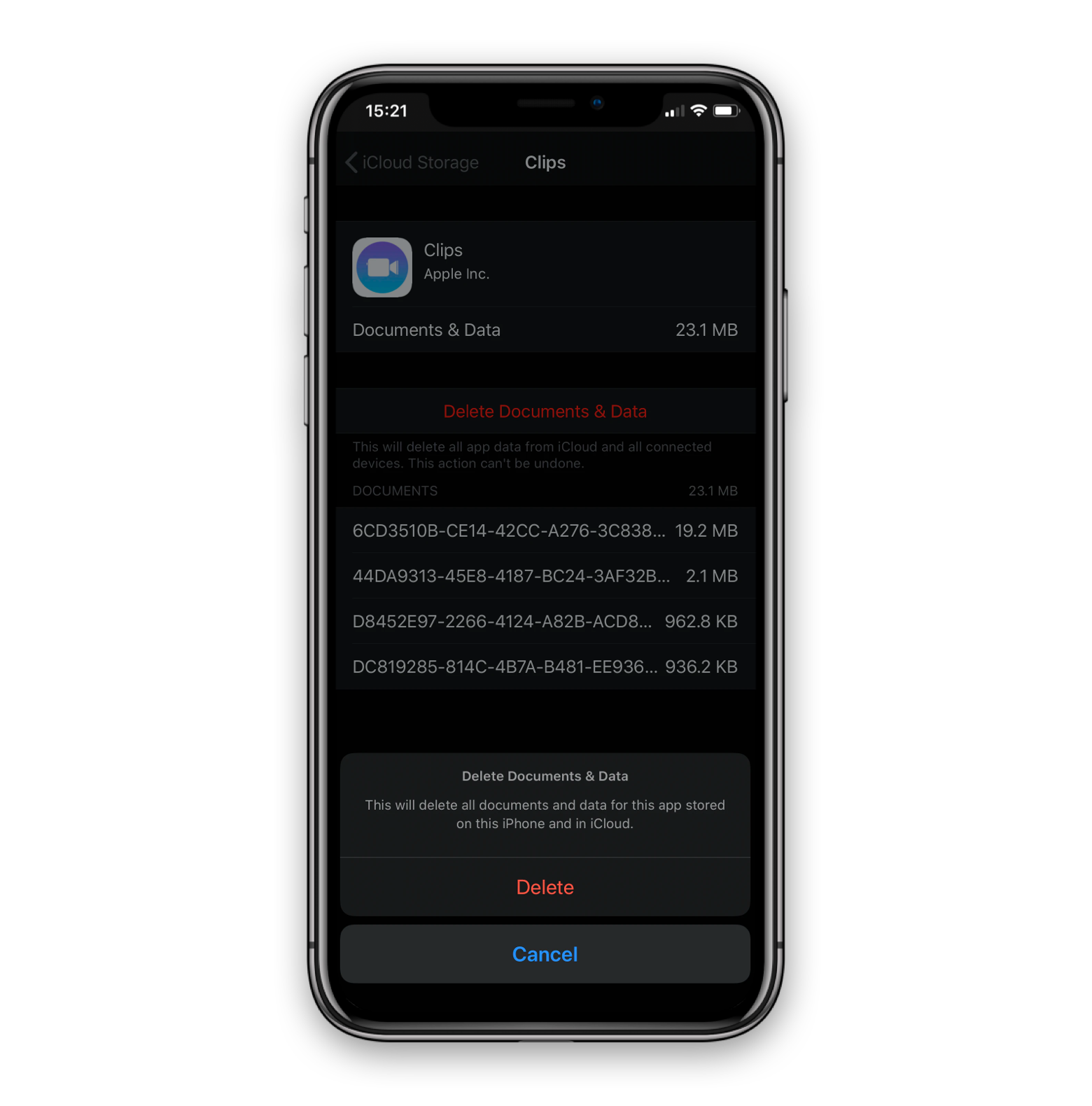 This deleted documents and data an app has stored on your device, and in iCloud. If there are files you'd like to keep, be sure to download those files to another location before deleting the app's data.
How to speed up your iPhone with ease
Your iPhone and iPad use iCloud to backup and sync data across your various Apple devices, which means files are also found on your Mac. Often, files are duplicated on a different device, and you end up with multiple instances of the same document. A great way to manage duplicate files if with Gemini.
Gemini for Mac is aimed entirely at discovering duplicate files on your device and deleting them. Because folders like Documents and Downloads are synced across your devices by default, you can end up with several duplicates as you work. Sometimes this is your doing, but there are also times apps create duplicates. Gemini helps you manage it all on your schedule.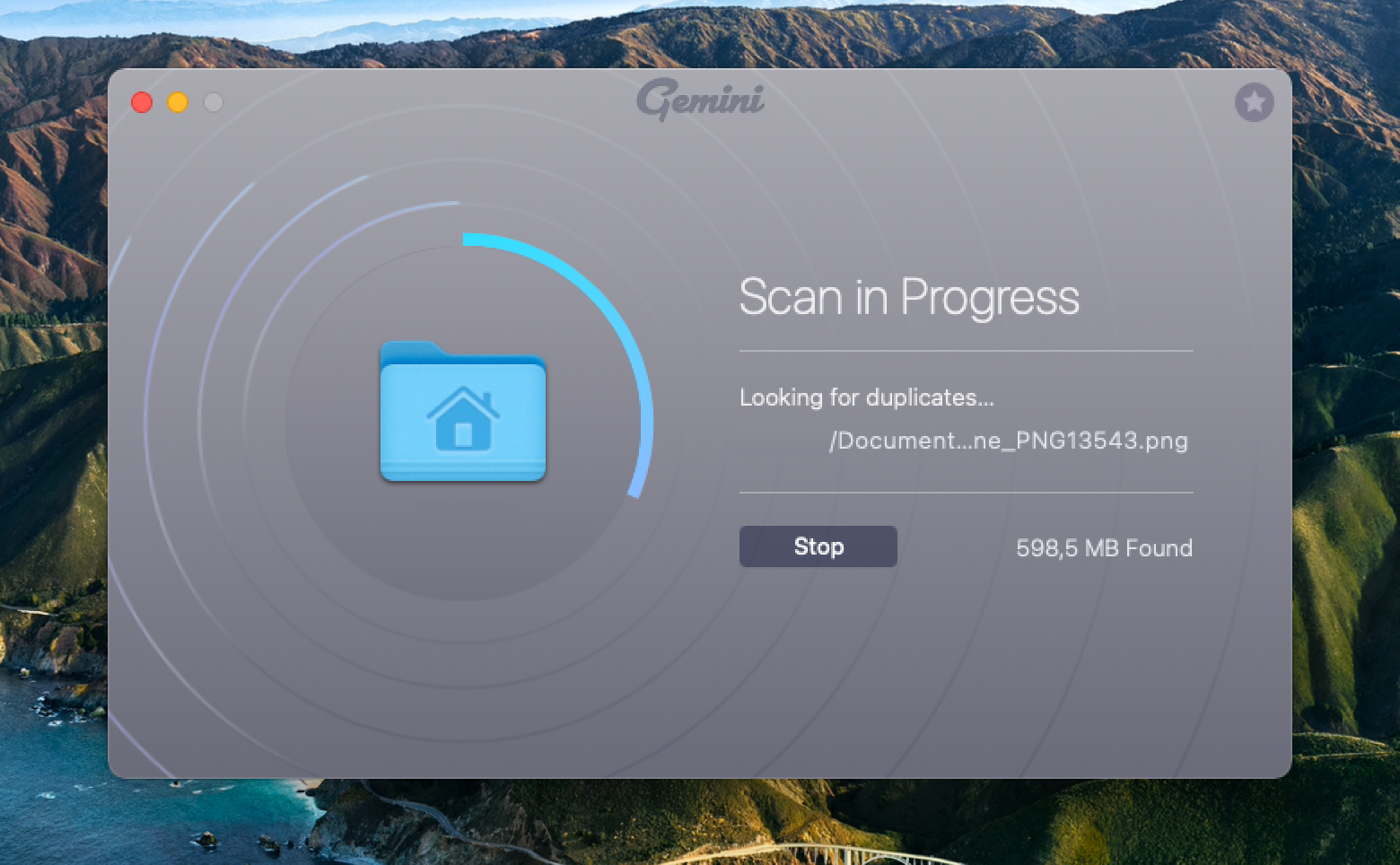 You can automate Gemini to your liking, and it learns your habits over time to make duplicate discovery and deletion much faster.
To keep backups of your iPhone or iPad, we prefer AnyTrans to backups stored in iCloud. AnyTrans allows you to back up your device right to a Mac, just like you used to be able to with iTunes. It helps you with data migration, which can go a long way toward eliminating unnecessary files on your mobile devices.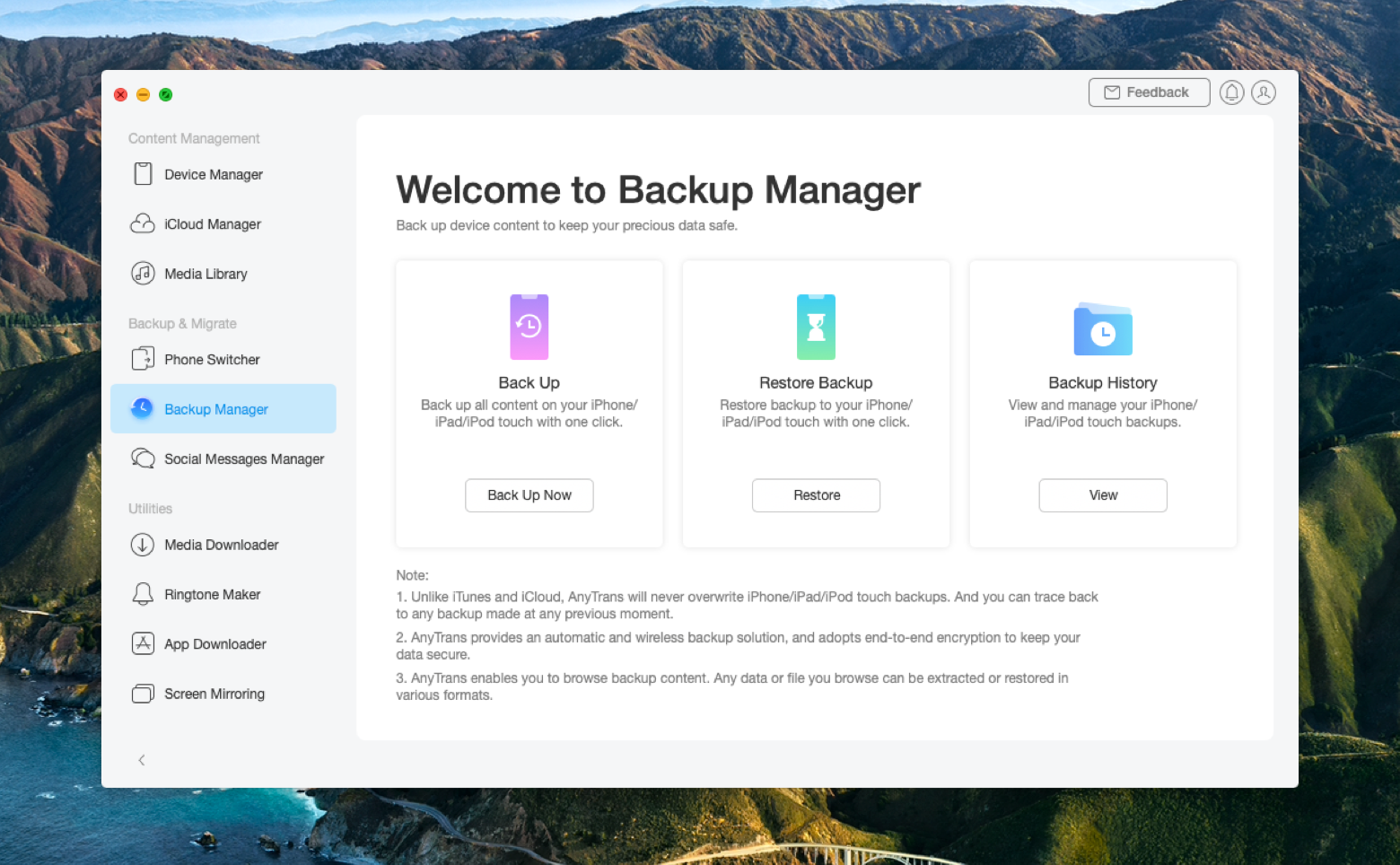 Conclusion
Clearing browser cache and app data on your iPhone and iPad can help it running smoothly. Nobody likes a slow device, especially if you're multitasking!
That's why we like to weave Gemini and AnyTrans into the cache clearing workflow. When you focus on removing duplicates and keeping backups secure on the device you want, it helps avoid concerns around mistakenly deleting files, or losing precious info inadvertently.
Both apps are available for free as part of a seven day trial of Setapp, the world's best suite of productivity apps for your Mac. You'll also have unlimited access to over 200 additional apps in the Setapp catalog, ranging just about every need you have.
When the trial period is over, Setapp is only $9.99 per month. Families will love Setapp's family plan, which allows complete access to the full Setapp suite of apps on up to four unique MAcs. We think you'll love Setapp, so give it a try today!