How to convert PDF to Excel on Mac
PDF is an incredibly popular and versatile document format. Since it can preserve document formatting and layout just the way it's supposed to be, companies worldwide tend to share their reports, press releases, quarterly earnings announcements, and more as PDFs.
On the one hand, sharing data, tables, and calculations in PDF makes sense, since you can be sure that everything will look exactly as you want. On the other hand, there's no way others can easily work with all the data you've shared. Unless they know how to convert PDF to Excel without losing formatting.
Let's see how to convert a PDF to Excel and which tools you need to do it in the most effective way.
How to convert PDFs to Microsoft Excel documents
Since Excel primarily works with tables, to get the best results when you convert PDF to Excel, you should make sure that at least part of your PDF is formatted as a table, with clear rows and columns.
After that, you need a powerful PDF editor, preferably one that uses OCR (optical character recognition) technology, such as Nitro PDF Pro.
Nitro PDF Pro is a powerful but easy-to-use PDF editor that can modify and customize files in any way you like. You can use this app to merge multiple PDFs in one, add more information (e.g. bookmarks, footers), annotate specific sections by highlighting or adding notes, protect files with passwords, and convert them to practically any format, including Excel, in just a few clicks.
Here's how to convert PDF to Excel spreadsheet with Nitro PDF Pro:
Open your PDF in Nitro PDF Pro
In the menu bar, select File ➙ Export…
Pick Excel Spreadsheet (XLSX)
Click Export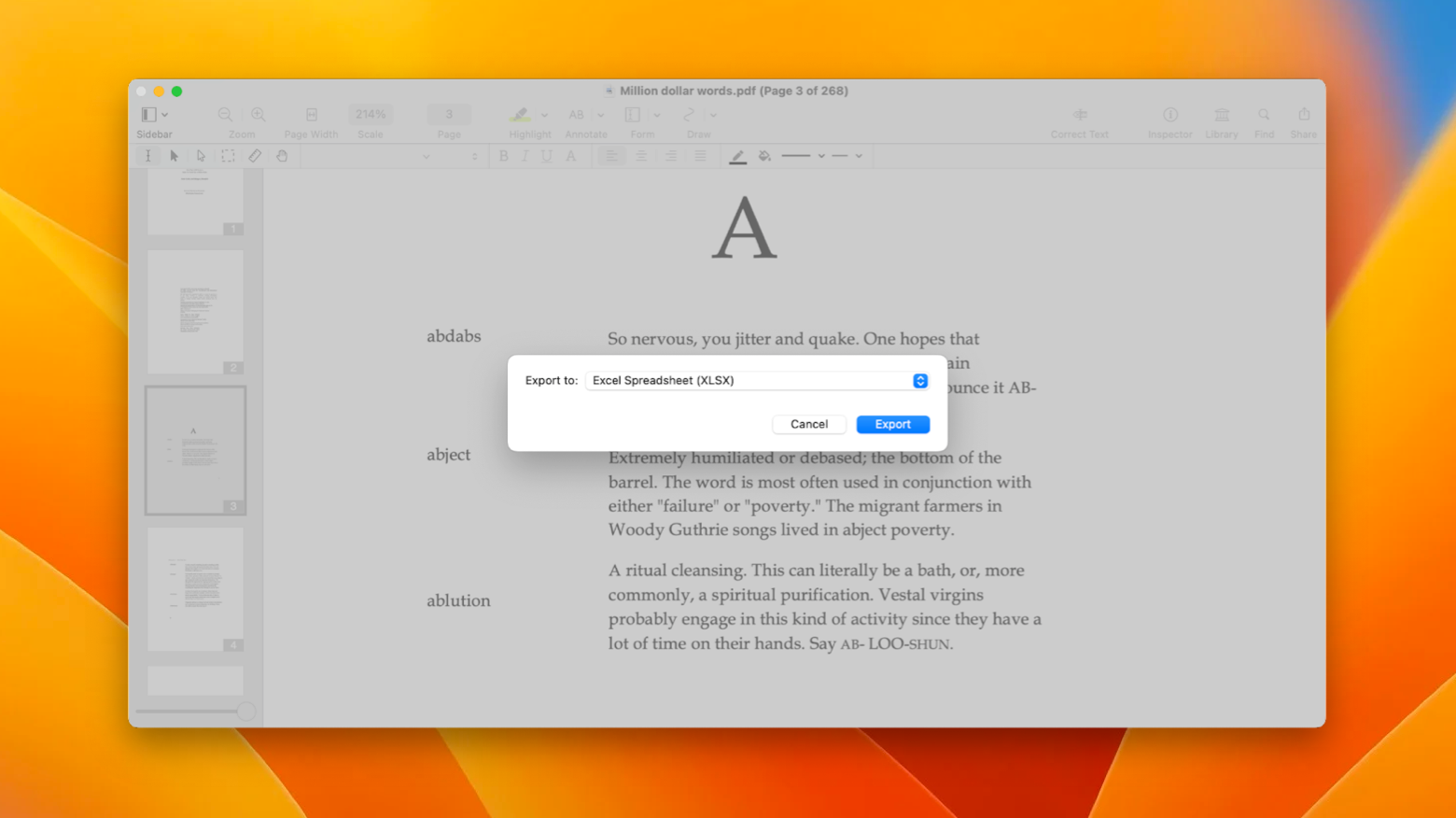 What if you don't need the whole document to be converted to the Excel format? Maybe you just want to transfer a small table or some data over to your own Excel spreadsheet to do some calculations. TextSniper would be a perfect app for that.
TextSniper is an essential OCR utility for any text on your Mac. It lives in the menu bar and can be activated with the Shift + Command + 2 shortcut to take a screenshot of any text, which will then be magically saved to your clipboard, so all you have to do is paste it in Excel or any other app.
Here's how to convert PDF to Excel Mac app:
Open the text or data you want to convert to Excel
Activate TextSniper either from the menu bar or by pressing Shift + Command + 2
Take a screenshot with the TextSniper tool, ensuring that all information fits comfortably
Paste your data right into Excel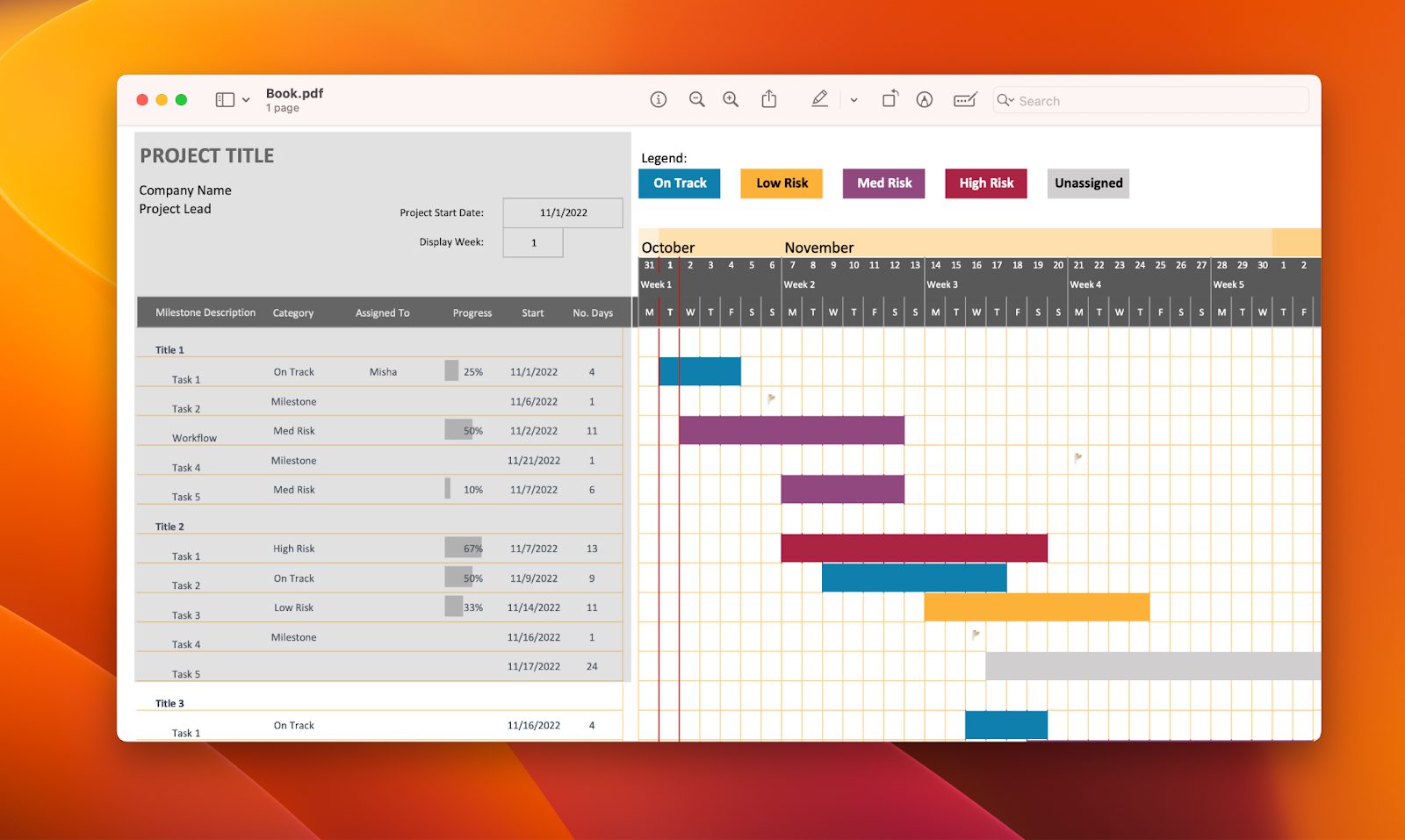 How to convert a PDF to Excel using Microsoft Excel
You can also use Microsoft Excel to convert files like PDFs to Excel-supported formats. It's not the most accurate method, especially if you have more complex data structures. But if your data or table is pretty straightforward, you can give it a try.
Here's how to convert PDF to Excel files using Excel:
Open a new spreadsheet in Microsoft Excel
Navigate to the Data tab
Choose "Data from Picture"
Pick your PDF file to convert it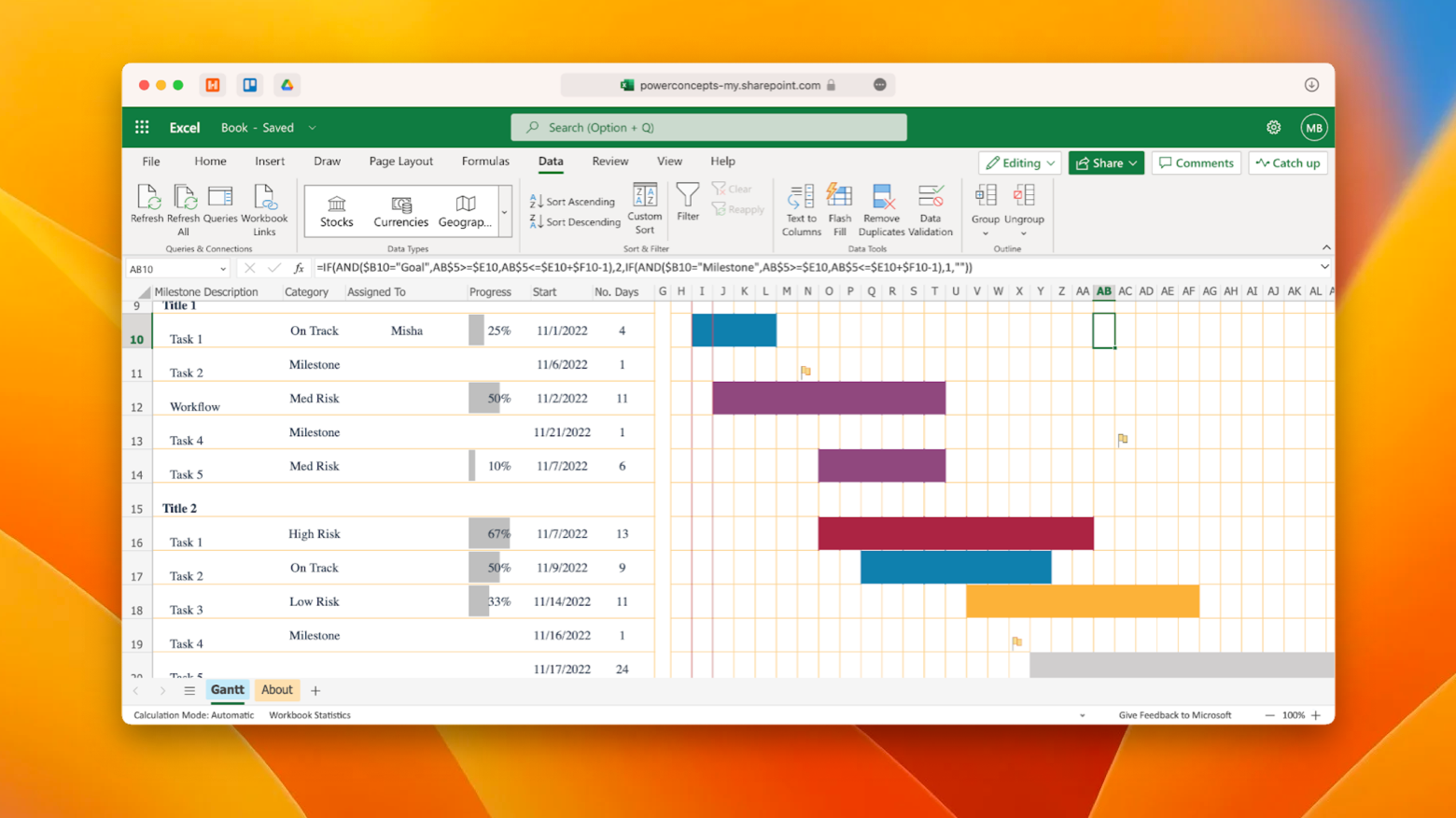 You might have to rearrange the resulting data, so make sure to compare it to the original PDF for accuracy.
If you're not getting accurate enough results with Excel, you can try processing your PDF through Microsoft Word first.
To do that:
Open your PDF in Microsoft Word
Go to File ➙ Export
Click Transform to Web Page
Select the style you want and click Transform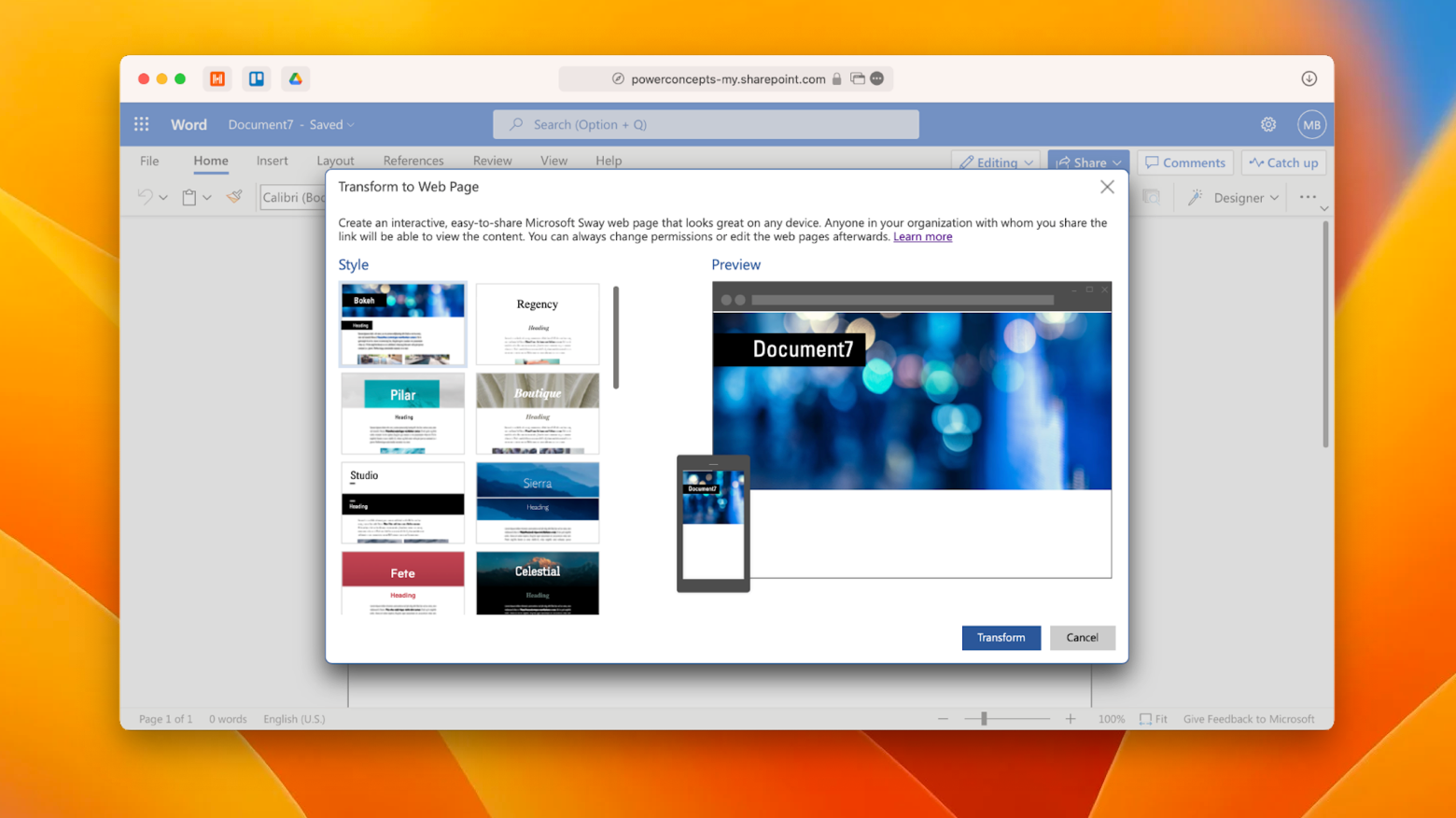 After that, import your resulting HTML file right into Excel. Even though this might work, it seems like a pretty cumbersome way to transform a simple PDF.
How to convert a PDF to Excel for free using online tools
There are, of course, ways for how to convert PDF to Excel without software on your Mac — using online tools. If you search for "how to convert PDF to Excel free" online, you'll see dozens of results. Some might be better than others, but all are roughly based on the same technology.
To learn how to convert PDF to Excel for free:
Visit an online tool like pdftoexcel.com
Upload your PDF to the service
Wait for it to process the result (could be a long time!) and download your Excel file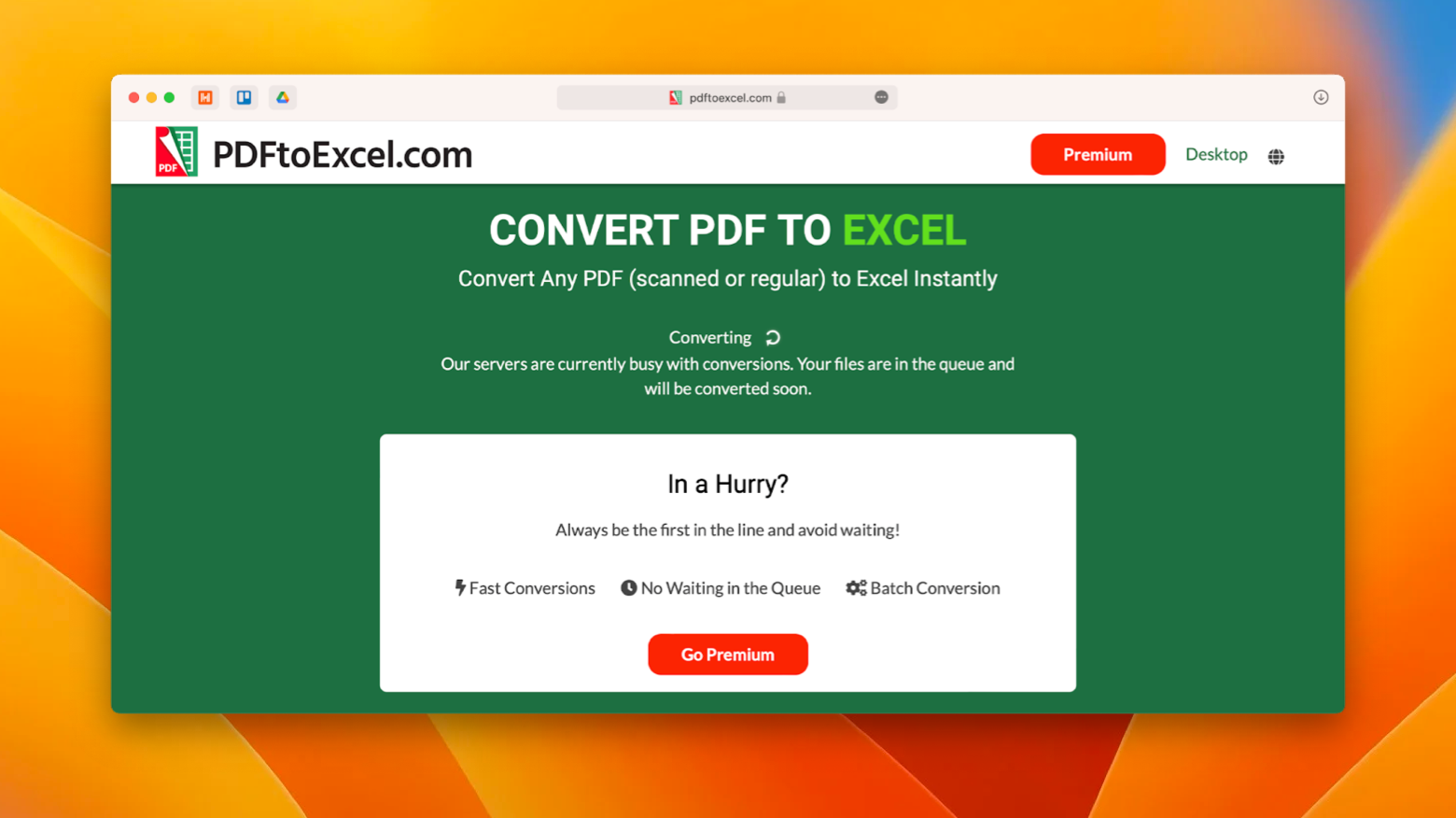 Our last suggestion is to try a little-known PDF to Excel tool made by Adobe itself. It tends to be better than other online converters out there but, again, everything depends on the complexity of your Excel file.
Here's how to convert PDF file to Excel spreadsheet with Adobe online:
Go to adobe.com
Navigate to PDF & E-signatures ➙ Online tools
Select Convert PDF to Excel
Upload your file
Download the result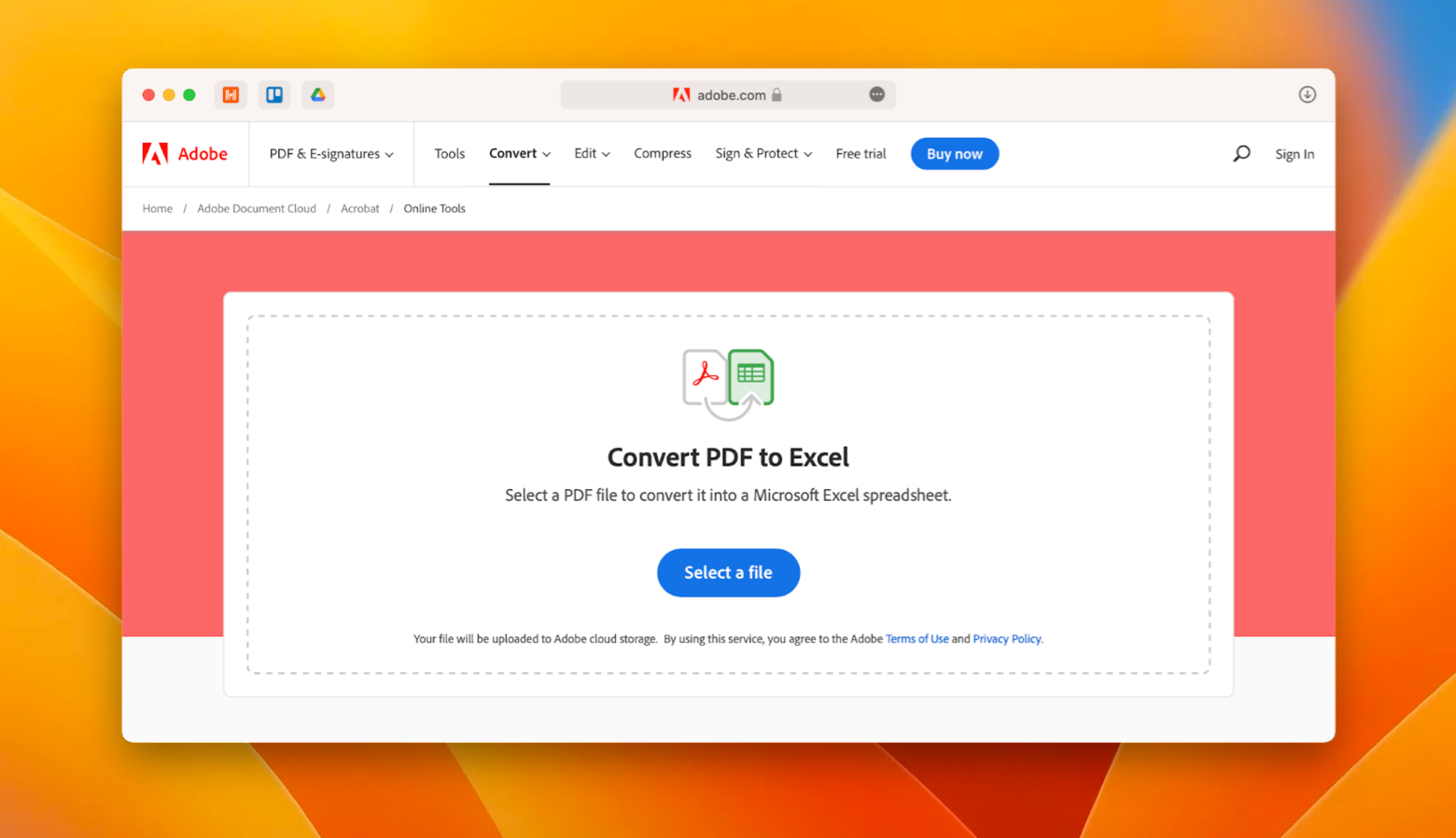 As you can see, there are more than a few ways to get structured Excel data out of your PDF, be it a presentation or profit-and-loss statement. You can try using online tools on websites like adobe.com, you can configure Microsoft Word and Excel to import PDFs, or you can do it all in seconds with powerful OCR tools like Nitro PDF Pro (for full editing capabilities) or TextSniper (for quick conversions).
You can find both Nitro PDF Pro and TextSniper among more than 230 excellent Mac and iOS apps for any task in the Setapp collection. Try all of them free for seven days and see how a new workflow can boost your productivity in no time.